15 Fab Living Room Designs with Yellow Accent
Most often than not, we associate summer with the color yellow because of the sun. Even when we are told that the sun is a combination of red or orange, as a kid, we used to color it with yellow. This color is famous for the color of gold, optimism, reason or pleasure. There are even times when it is associated with envy, jealousy and betrayal.
For today we will be seeing this color in a different light. We have 15 Fab Living Room Designs with Yellow Accent that will pretty much convey a certain message – this may be different for each one of us, but, like Asians, yellow is a significant color and plays a great role in their culture and in their lives. Take a look at the beauty and marvel of this wondrous color used a accents in our living rooms!
Black and Yellow Glamour Living Room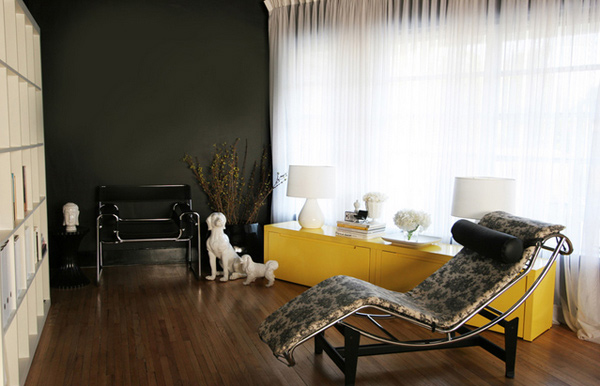 Don't you think the console looks fabulous? With the space being black, this yellow console makes a bold statement.
Charlotte Eclectic Living Room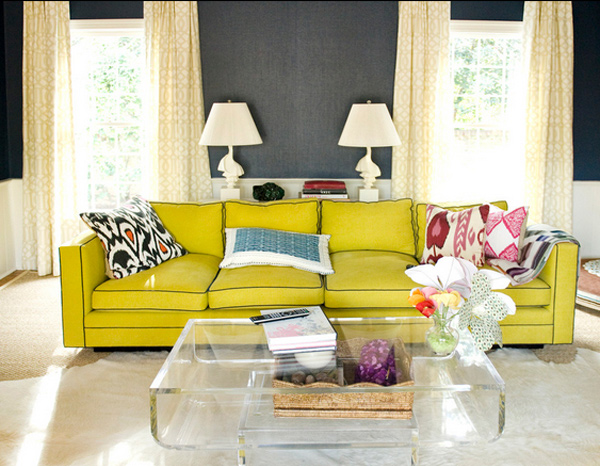 As accent to a living room, using a big, bright and bold sofa will do the trick!
Dallas Model Home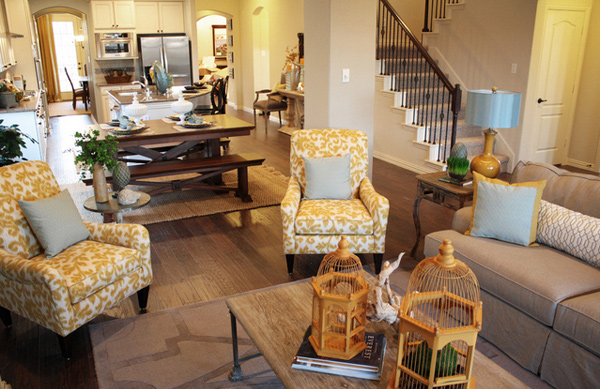 This model home showcase a place for comfort in traditional style and country home living. The fabrics used for the chairs looks extra special and surely stunning.
Element Clay Studio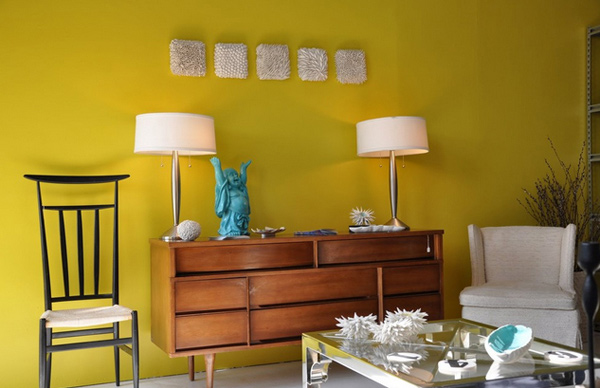 This eclectic living space sure looks bright and beautiful because of the color of the wall! Using different sets of furniture makes the space interesting too!
Great Room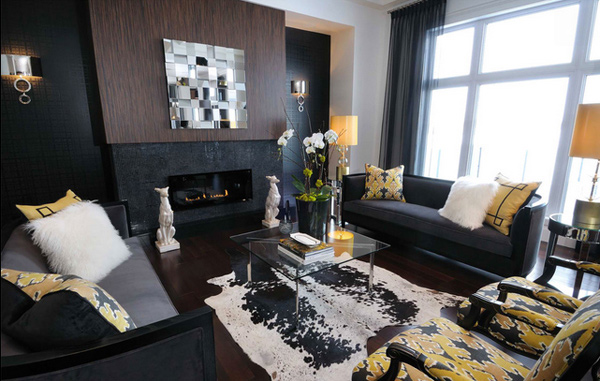 This living room may look dark because of the palette colors of black and brown, adding shades of grey, white and yellow sure added class and sophistication to this space!
Hancock Park Residence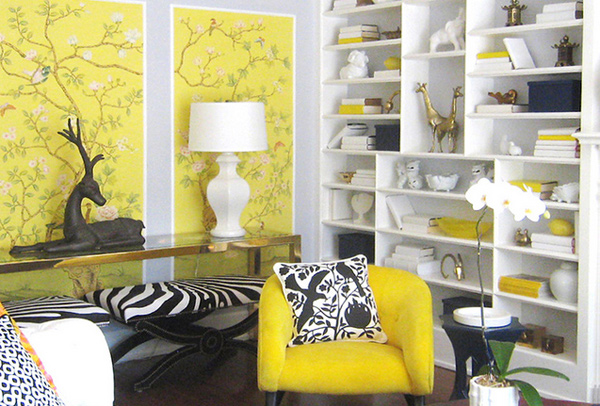 Fab wallpaper design, cool patterns and a variation of blacks, white and yellow made this room classy and really pretty.
Inexture Modern Living Room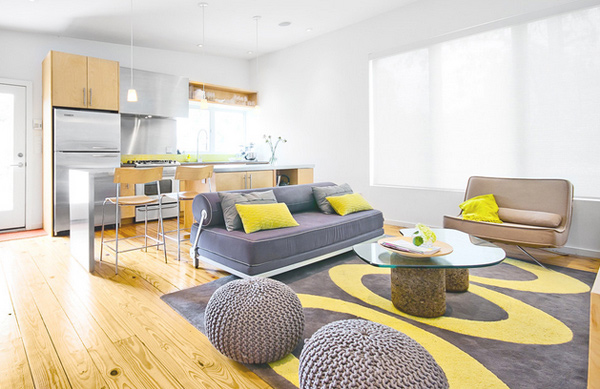 A bright room with big windows and a large space – this living room couldn't ask for more! The furniture chosen were great, the color palette is also special with grey, tans and yellows.
Los Angeles Contemporary Living Room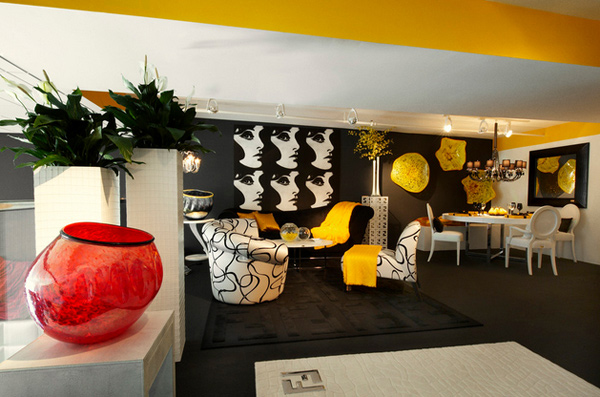 This may be one of the best works of Tracy Murdock. A mix of modern and vintage finds fit in our new time and age!
Millneck Showhouse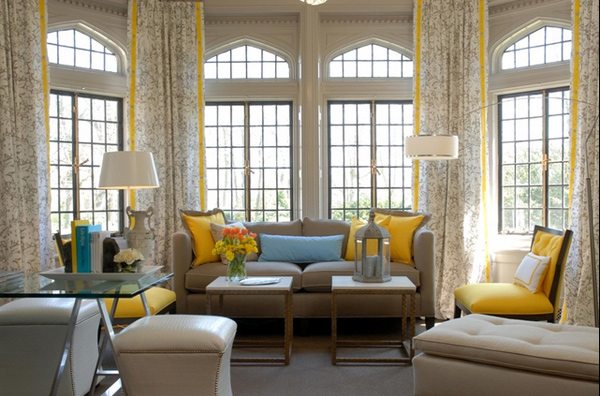 Eileen Kathryn Boyd made this room look really pretty because of the tall windows that accentuate the entire living room, giving it enough light to come in during the day. The colors chosen for this space also show what sophistication is all about.
My Little Apartment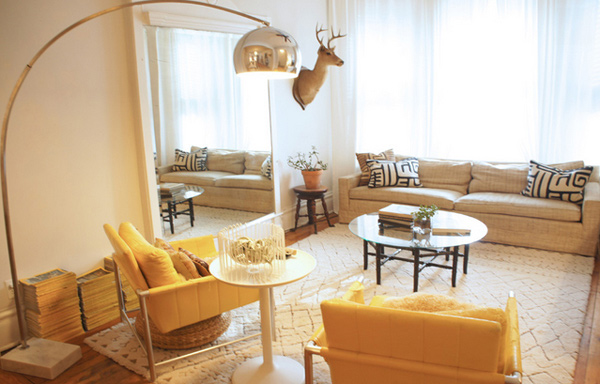 This gorgeous yellow living room gives the owner bragging rights because this space sure is pretty. With modern furniture and furnishings, this room is a perfect apartment living room!
Newark Traditional Living Room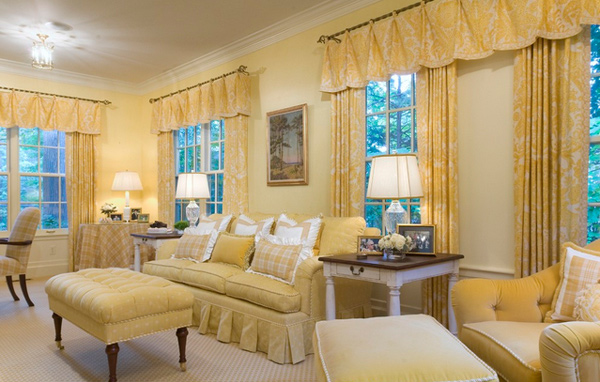 This room may be traditional in every angle, but one look and you'll know how comfortable this place is!
Noe Valley Apartment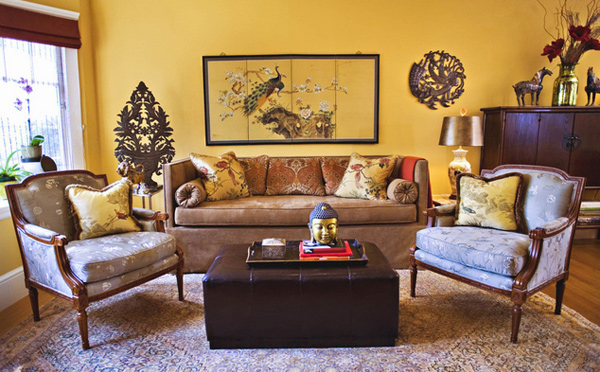 Asian inspired, this living room exhibits the culture and beauty of the Asians. More on the culture of Thailand, the cushions and furnishings chosen are plain wonderful!
Sonoma Residence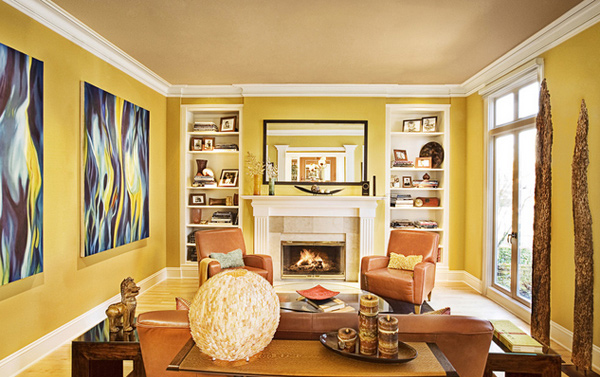 Another fabulous example from Adeeni Design Group. The Sonoma Residence portrays a beauty that only the yellow walls can give. The brightness and beauty of the walls complement well with the paintings shown on the side of the room!
The Ladue House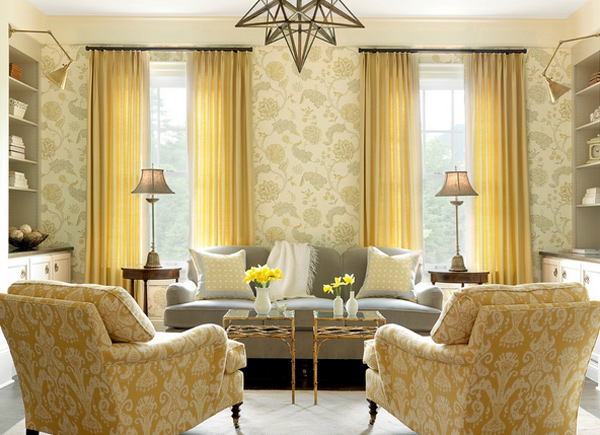 The wallpapers match the fabrics on the comfy chairs! They look well together that adding a grey sofa with white trimmings sure made it lovelier!
Yaletown Loft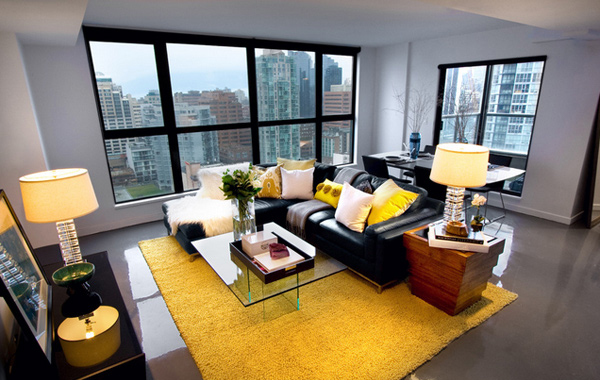 When we saw this living room, we thought we were looking at a fabulous space! It looks ultra-modern with great furniture and furnishings! But the yellow area carpet made all the difference! In a room full of grey material, it sure gave the room the "it factor" it needed.
How did you like the 15 Fab Living Room Designs with Yellow Accent? They sure were eye catching and really pretty. Some living rooms exuded a traditional look, others were contemporary, yet others were modern. Whatever the style maybe, as long as it shows the things you love and the personality you want to show, then it already is perfect. Take a peek at our blue living room designs for more inspirations!