20 Super Fab Heart-Shaped Bed Designs Worth Falling in Love With
There is something about hearts that are cute and stylish and very meaningful. Of course, when we see a heart, what comes to our mind is love. Love is indeed one great feeling we all have at different levels towards different people. This actually what makes a heart very meaningful. But there are also some people who just love hearts so much that everything with hearts would make them feel excited. Well, we all have favorites!
This list we have today will surely make heart lovers jump with excitement because this is what they always want to own- a heart-shaped bed. Yes, these beds really look very lovely indeed! And these come in various designs, colors and even materials. It was kinda hard to complete this list because heart-shaped beds and headboards are rare. But hey, I was able to give you all 20 fabulous beds! Start scrolling down and fall in love with these cute beds.
1. Kids Bed: Heart-shaped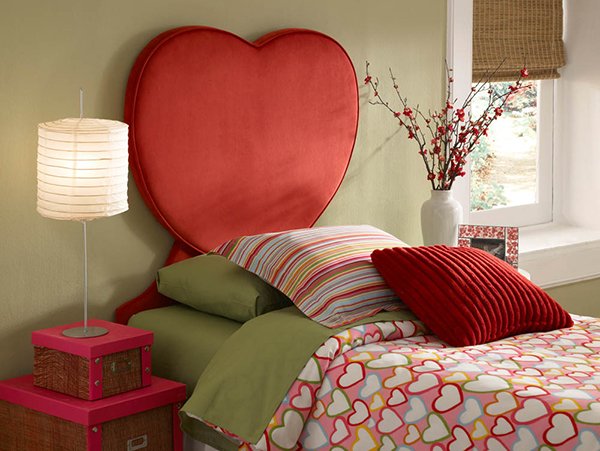 You don't just see a red heart on your V-day card but you can also have a red one for your headboard.
2. Bed Heart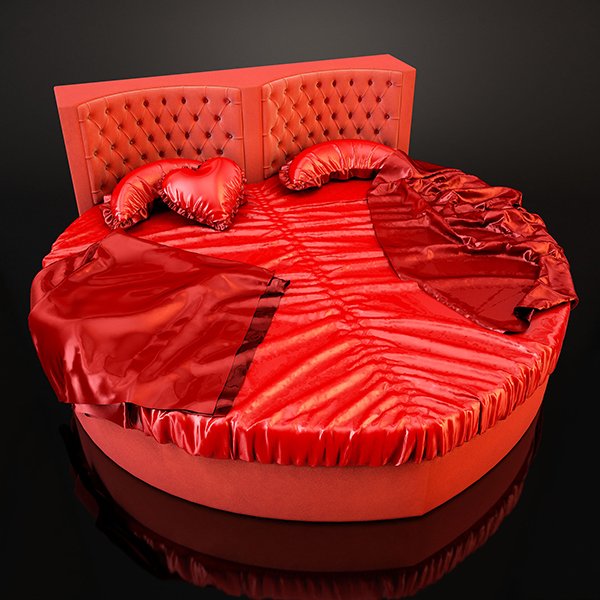 Screaming red bed with a very luxurious design! Imagine sleeping in here, you'd feel like you are with cupid!
3. Smallfrys Heart Chair & Bedding Set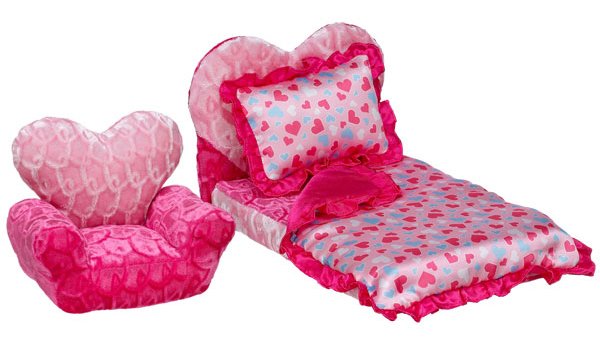 What a cute heart set that comes with a chair, beddings and the heart bed.
4. Creazioni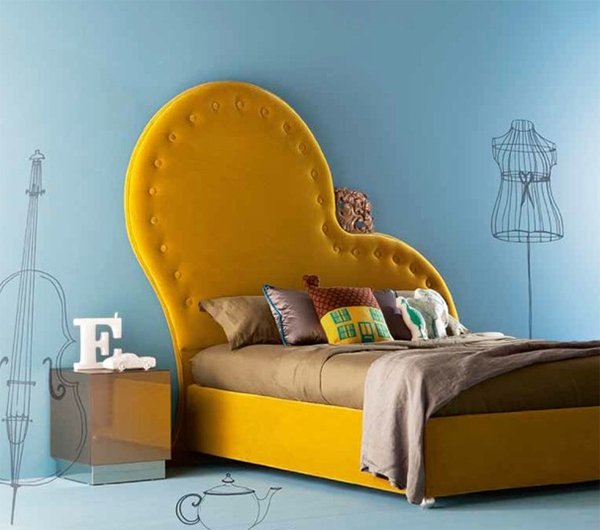 If you like hearts and the color yellow, then this is the bed for you!
5. Purple Heart Bed
A velvet bed in purple with a pretty heart-shaped headboard that would look great for the masters bedroom.
6. Girls Bedroom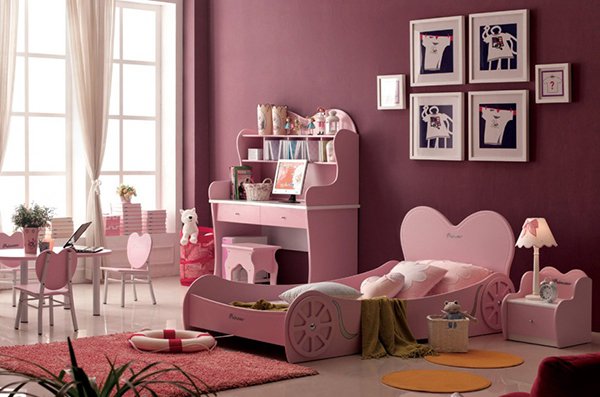 Your little princess will be very much pleased to sleep on a carriage bed with a heart-headboard. Pair that with heart-shaped chairs too!
7. AltaModa Luxury Furniture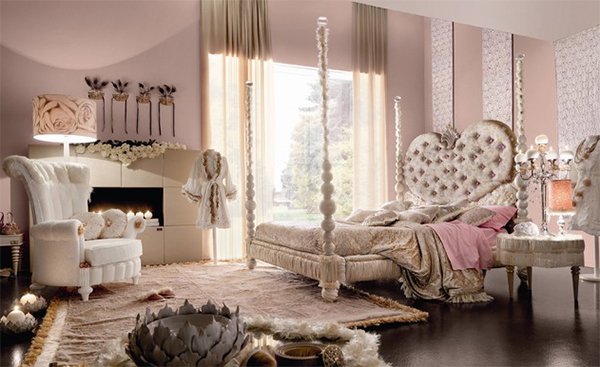 As usual, AltaModa would give us that sophisticated design just like that bed and how the entire bedroom looks.
8. Heart-shape Fabric Bed Set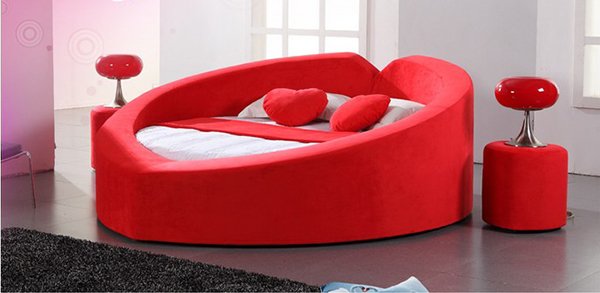 Cute heart-shaped bed that comes with a side-table, table lamps and some throw pillows.
9. Rosso and Bianco Opaco Desk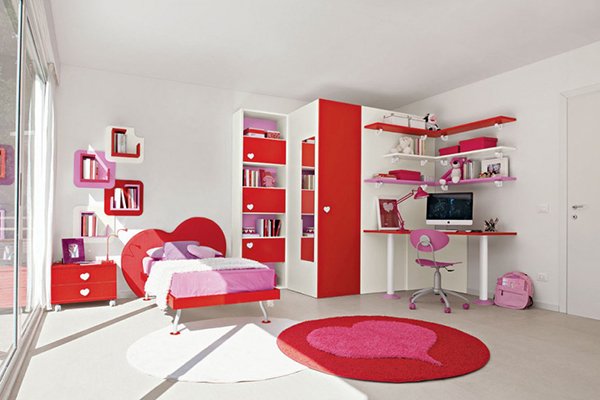 The padded heart headboard bed with the little cubes around it arranged imaginatively to add color while storing important items of your kid.
10. The Heart Shape Bed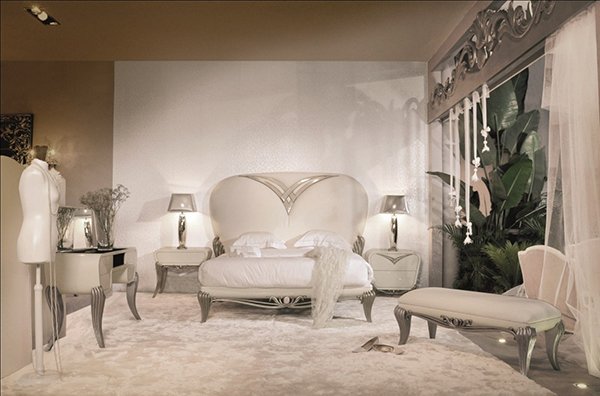 I don't know about you but this is something I really liked because of its luxurious style with silver details.
11. Juliette Twin Metal Bed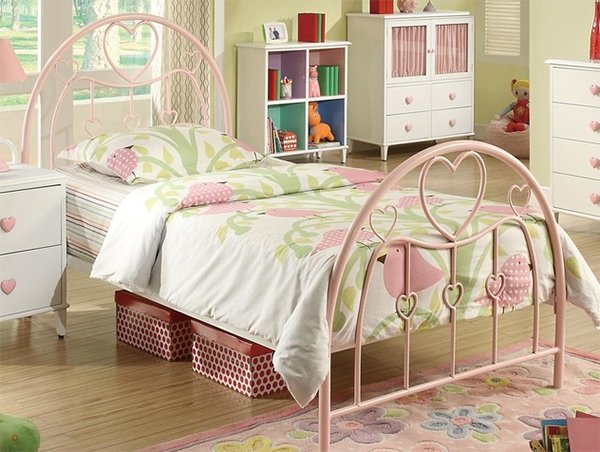 A stunning arched metal headboard and footboards given some lovely pink finish and motifs of hearts. This is perfect for a timeless bed design!
12. Bohemian Bedroom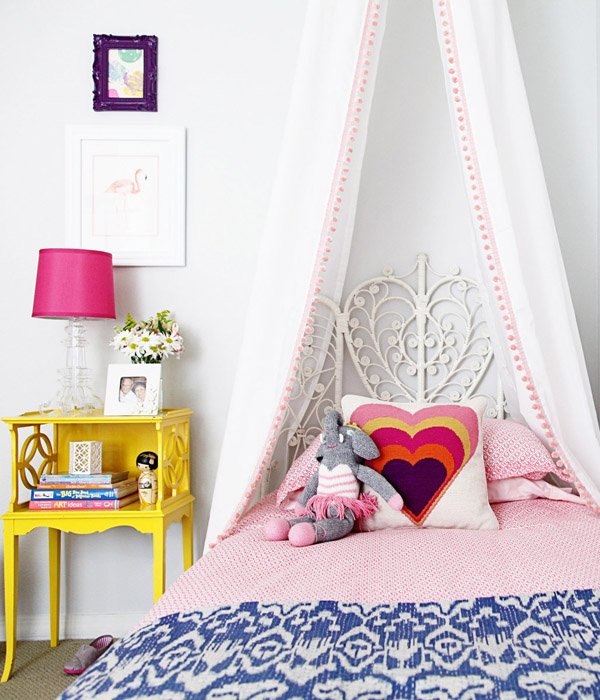 If you'll see the rest of this bedroom, I'm sure you'd love it. But take a look at that bed. Isn't it a stunner?
13. Princess Heart Bed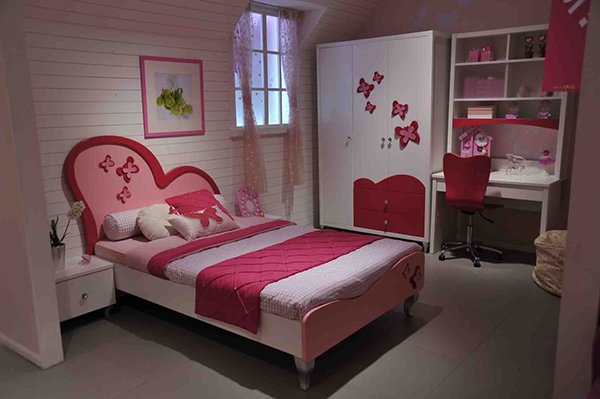 The typical favorite of a little girl is pink and red and hearts! Put them all together in this bedroom and it would be perfect for her!
14. Girls Preteen Bedroom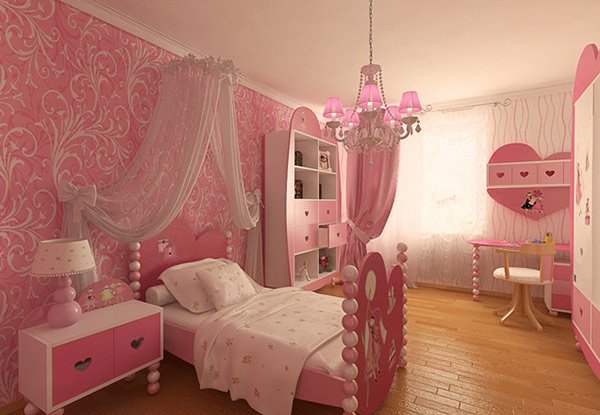 It is every girl's dream to have a bedroom like this one that is full of pinks, hearts and everything nice!
15. Beauty Sleep Bed Set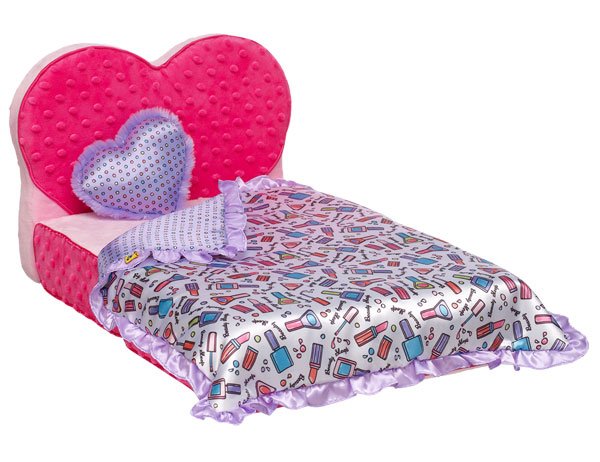 The Beauty Sleep Bed Set includes the Fuchsia Heart Bed and Beauty Sleep Bedding that is super duper cute!
16. Lincoln Center Penthouse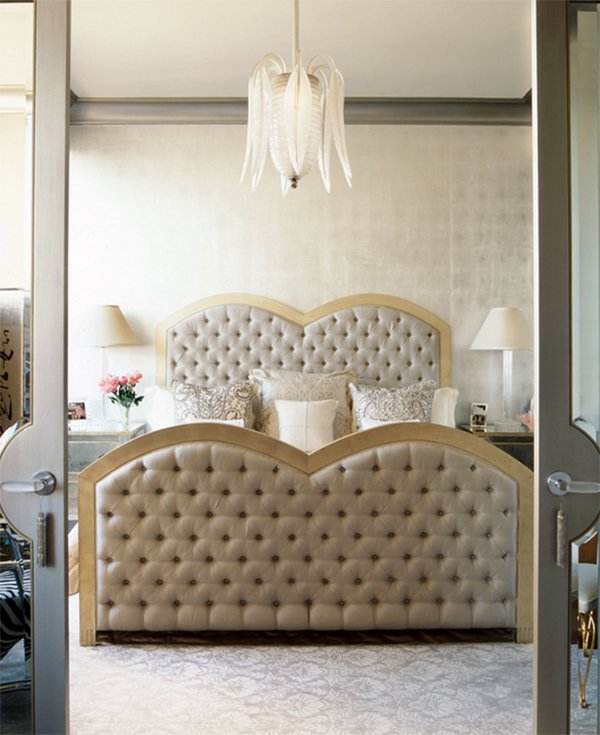 A high fashion deco and glam dwelling designed by Shields and Company Interiors has this custom made heart-shaped bed in its bedroom.
17. Bedroom Pink Hearts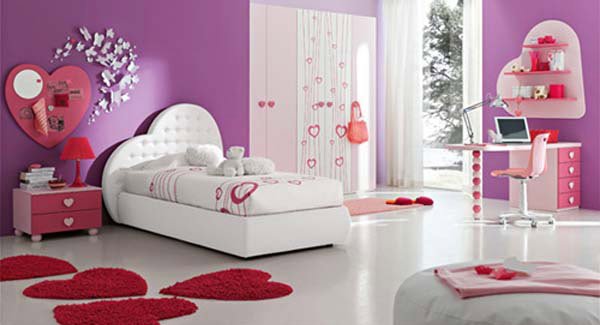 Hearts are everywhere in this bedroom and the bed will never be missed.
18. Hello Kitty® by Sanrio Dreams Set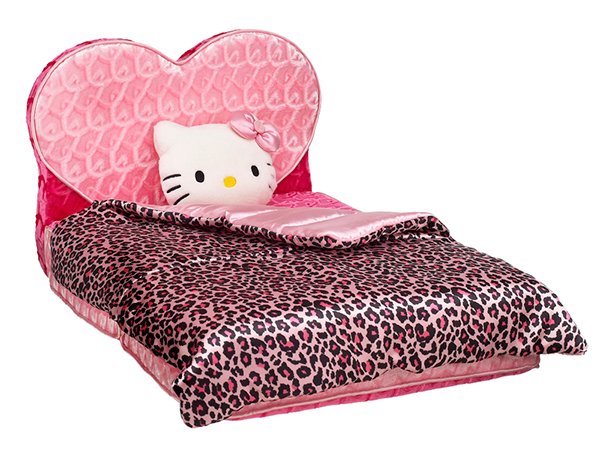 This is indeed a cute item for both heart and Hello Kitty lovers. It looked nice with the leopard duvet.
19. Zafferano and Bianco Opaco Bed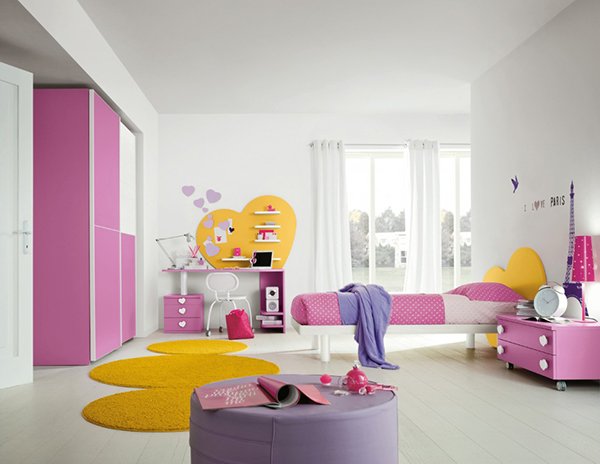 Pretty color combinations are used for this bedroom. This is a modern design for teenagers who love hearts!
20. Scarlet's Redecorated Big Girl Bedroom Tour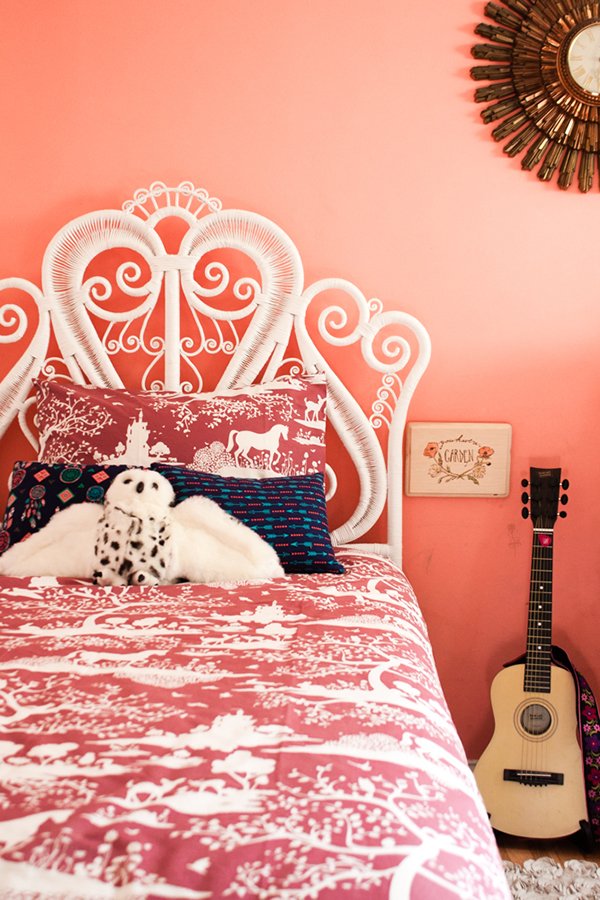 The beautiful bed in this bedroom is a twin size Aria Woven Headboard from Land of Nod. Love the wicker heart design!
These are indeed lovely bed designs! I know you have picked your own favorites. I have my own fave ones too. I personally like the wicker heart bed as well as the white heart bed with stunning silver details. Yup, it doesn't have to be red or pink. It will still look gorgeous whatever is its colors. It is amazing that beds may come in a different shape aside from the rectangular ones that we used to see. If you fell in love with this list, go ahead and share it with your friends!