Points to Bear in Mind When Designing a Teen Bedroom
One of the most exciting moments of a teen's life is decorating his/her own bedroom. For sure, parents will also be directly involved when their teen decides to decorate a bedroom. A great detour from a childish bedroom to a trendy bedroom would be created. So, as you bid goodbye to the childish stuff, new teen stuff will get inside the bedroom. But how would you choose the things to place in a teen bedroom?
Parents would surely need the points that we have today to make sure that the bedroom of their teenagers look good and would be suitable for them. There are lots of options on how to work in the bedroom which makes it fun and exciting. We suggest that you do it together so that the end result will not just be a fruit of your combined efforts but will also be a great bonding time. Here are some points to bear in mind when designing a teen bedroom:
1. It is not just a bedroom.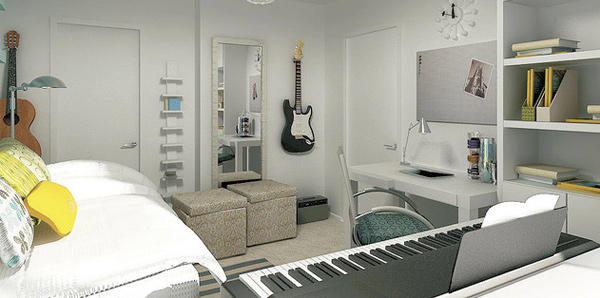 Teenagers usually love to stay in their rooms. They want to have everything placed inside their bedrooms. That makes their bedrooms a library, an entertainment area, a working area, a study area and just anything they can think of. They would even love to bring the pool inside if only they could! So, look into how you can incorporate different functions for the teen's bedroom by taking good use of the available space.
2. Look into the available space.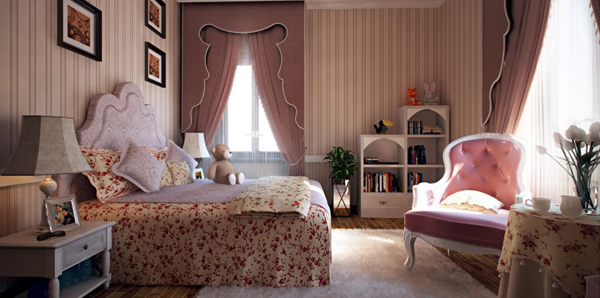 A room could either be big or small and could also come in different shapes. If the bedroom is small, you can consider using a loft bed where the lower area can be used a study area while the upper level is the sleeping area. You can also make use of storage areas that are space saving like hanging cabinets. If the room is large, you will be given more opportunities to express your creativity. Make use of the room's space smartly.
3. Choose lively colors.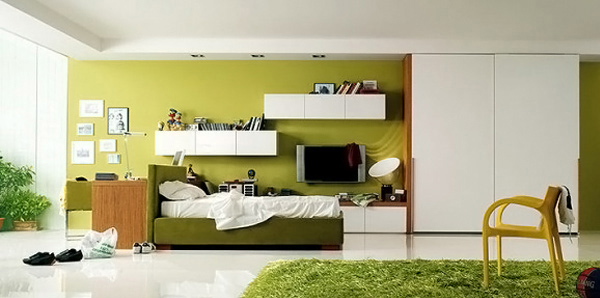 A teen's bedroom would also look lively. So, choose colors that are lively and bright. Some combine various colors and come up with multi-colored rooms while others stick to color blocking. Pink is commonly used for girl's bedrooms while blue for boy's bedrooms. But that doesn't have to be like that all the time. The teenager can choose the color for his/her bedroom depending on what colors they love.
4. Use patterns.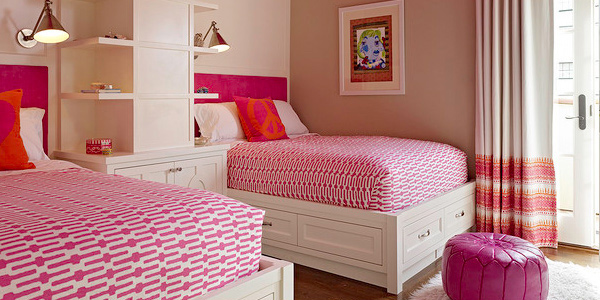 Patterns are also in when decorating a bedroom for a teenager. It can be used in creating accent walls in the bedroom. It can also be used for the headboard or in other parts of the bedroom's interior. Some also use patterns for the beddings which is best paired with a plain colored interior.
5. Be creative with the walls.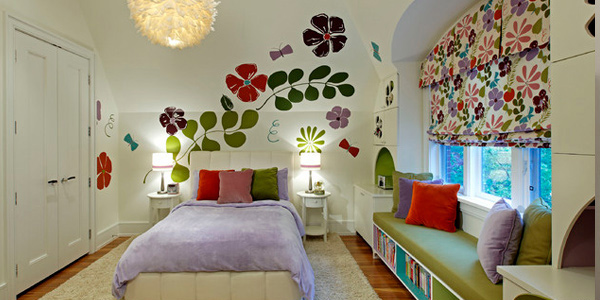 Do not make your walls boring. A minimalist bedroom can still contain decorations like a framed picture or a poster. But teenager's bedrooms usually have decorative walls to express themselves. Some place posters of their favourite movie while others create their own art and graphics. Wall stickers and wall papers can also add life to a teen's bedroom.
6. Provide seating areas.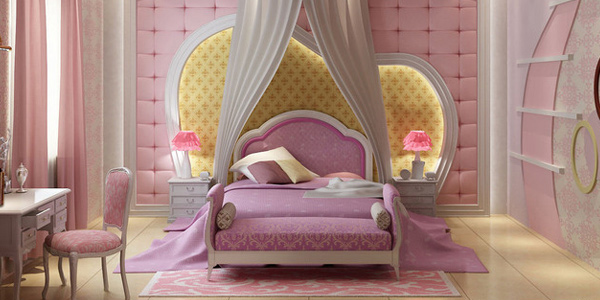 Teenagers love to bring their friends at home. They would spend most of their time in the bedroom to work on projects, or watch a movie or just do fun things together. Bean bags or floor cushions can be placed inside the bedroom so everyone can sit comfortably. After that, you can just keep it.
7. Provide storage spaces.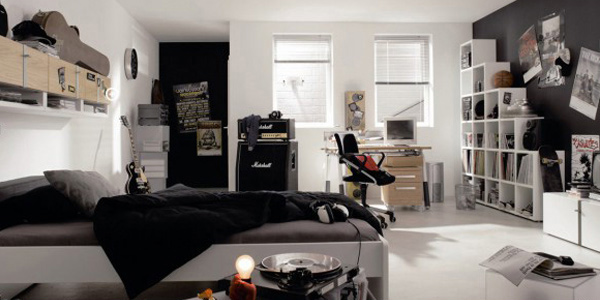 Most teenagers are really not good in keeping their stuff. Well, you can actually help them by providing enough storage spaces in the bedroom. You can also try using fun and easy storage spaces for them. Teens are really unkempt and would prefer to keep their stuff in a hurry. So, choose storage spaces that would fit their likes and make sure that it would also be easy to use.
8. Choose good furnishings.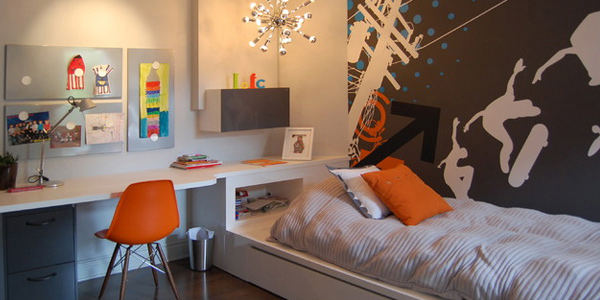 Furniture has to be of good quality and see to it that it can still be used by your teen even if he/she grows up. Choose a bed that would be useful for your teen for a long time. Also see to it that it would be comfortable enough. You can opt to get trendy furniture which can still be passed on to the next sibling. You can also add some sleeping bags if your teen invites friends to sleep over most of the time.
9. Place accessories.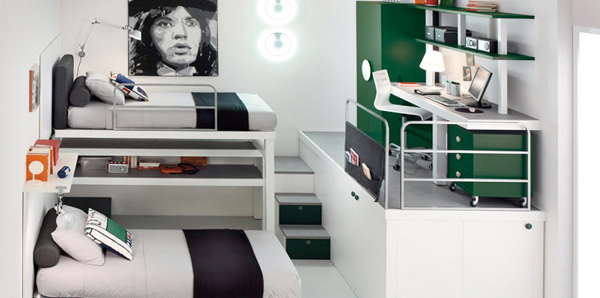 A teen bedroom would look a lot livelier with accessories added to it. Let your teen choose what items he/she wants to place in the bedroom. You can go shopping with your teen to choose accessories that are cute yet inexpensive. You can also try to create some accessories for your teen. Crafting can also be a good bonding moment for both of you.
10. Be creative in the design.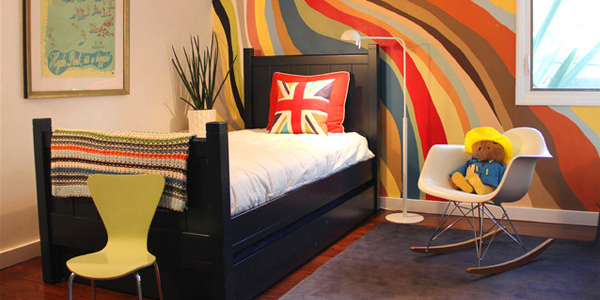 Creativity has to be applied in every aspect of the design in a teen's bedroom. Check your budget also so you can determine how much you would be spending for decorating. You can actually be creative even without spending much. See to it also that the design of the bedroom suits to the personality of your teen.
The points of above will surely be helpful in designing for a teen's bedroom. You can observe that teen bedrooms are really full of interesting stuff that makes it suitable for a young person. Look for stuffs that are both fun and affordable to decorate a bedroom. If you are a parent, talk to your teenager and both of you should be able to agree on what to place in the bedroom especially if it comes to furniture. Looking for fun ideas for a teen bedroom? Check out Teen Boy's Bedroom Designs and Teen Girls Bedroom for design inspirations.