20 Inimitable Styles of Swiveling Glass Coffee Table
What do you think is the secret behind a perfectly polished space? Maybe it's the accessory on it, just like a coffee table. Yes, even coffee table needs to be at the center of attraction these days! A coffee table has a lot of purpose in a room. It holds a book and magazine can contain drinks and foods, it can even hold your board games during game night. And I think almost all rooms can contain the requisite sofa and a coffee table for a favorable conversation.
Coffee table is one of the basic accessory items, or might be one at the top of the first purchases when you decorate your homes. But coffee styles are just like clothing fashion, its table style changes. In older fashion, coffee table comes from materials made from plain wood and veneer, slowly changing into new styles made from high gloss lacquer and glasses. If you wanted something modern or contemporary in style; might just its time to upgrade your spaces with glass coffee table that can be swiveled for a more stylistic and functional space.
1. Reece Modern Swivel Glass Coffee Table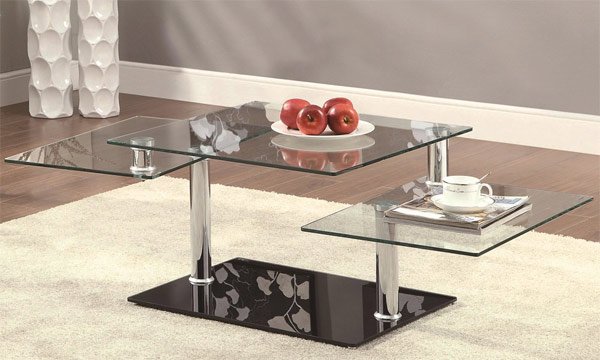 This modern style glass coffee table has two swivel tops of glass that is very functional and full of style.
2. Harmony Modern Coffee Table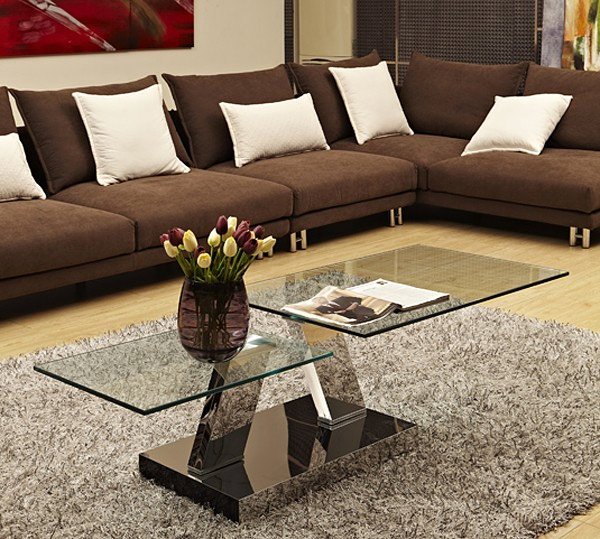 Modern style coffee table features two separate rectangular glass top with swivel chrome finish base.
3. Leven Black Swivel Top Coffee Table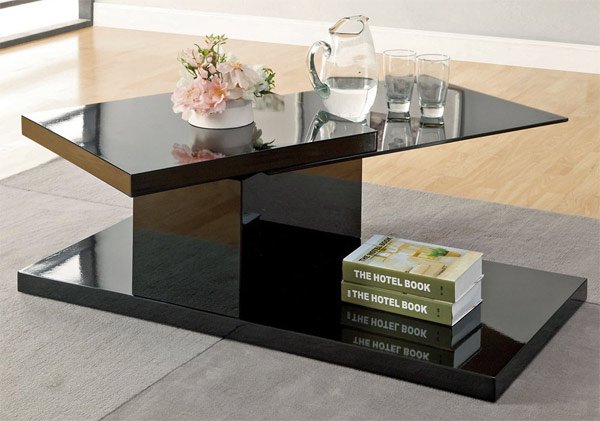 Do a makeover on your living room with a very unique coffee table that has swivel top that would make it more convenient for you and for your guests.
4. Flavie Modern Swivel Glass Coffee Table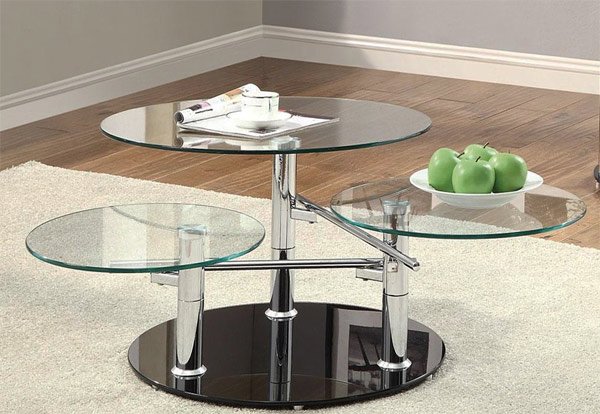 Swiveling glass shelves slide out to create more table space or can be neatly tucked under each other.
5. Enigma Modern Swivel Coffee Table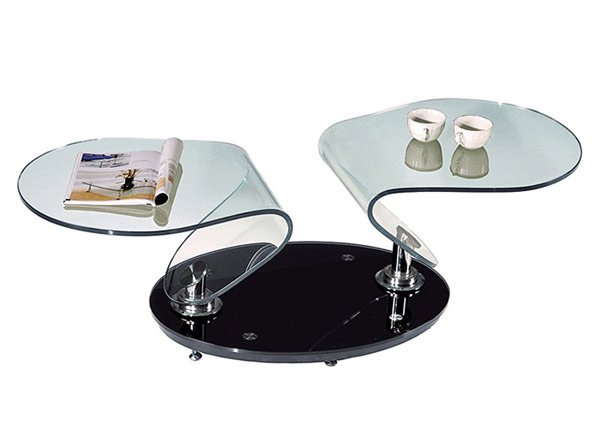 This would be an eye-catching furniture in a living room that features two swivel parts that can be connected together by closing one side.
6. S 1303 Modern Swivel Glass Coffee Table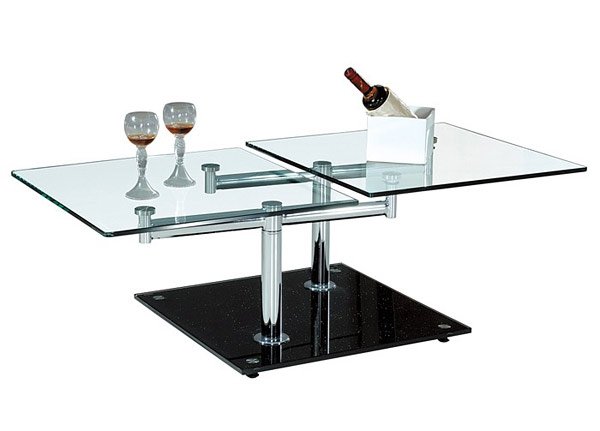 With a modern look of rectangular coffee table that has swiveling top that will uplift the style of living rooms.
7. Keyla Four Square Swivel Coffee Table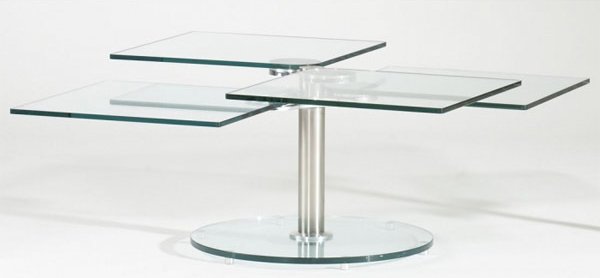 A stunning four square glass that enable 360 degrees versatility that would be a solution for a ultra-modern living room.
8. Larayea Swivel Glass Coffee Table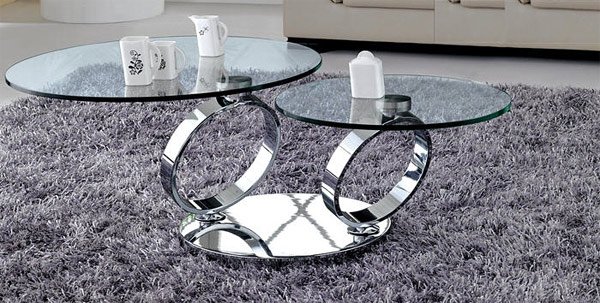 Bring a contemporary presence unto any rooms with a dual-ringed motion coffee table that can be opened or overlapped.
9. Two -Tier Swivel Coffee Table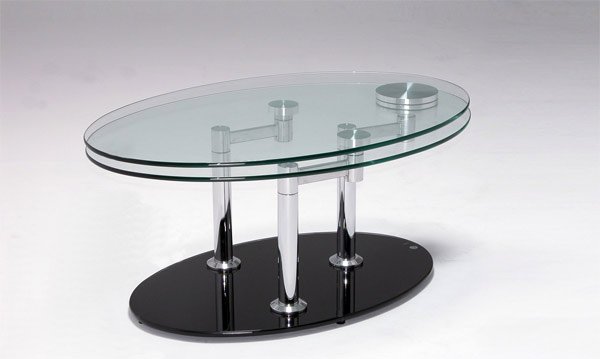 Two pieces of oval glass which is very chic comprised the table. It can be an additional accessory for the verandas or terraces.
10. Marte Swivel Coffee Table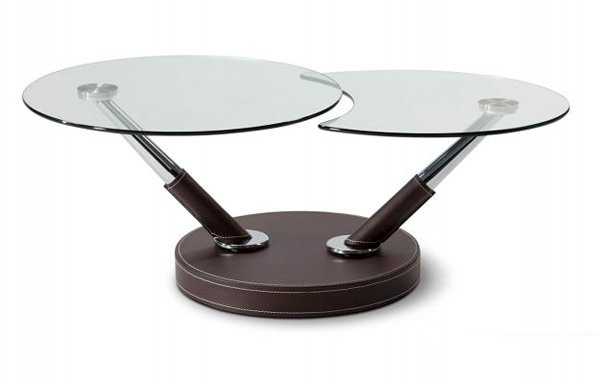 A very high-standard coffee table that has rounded glass tops which can be intertwined to create multiple configurations.
11. Swivel Oval Glass Coffee Table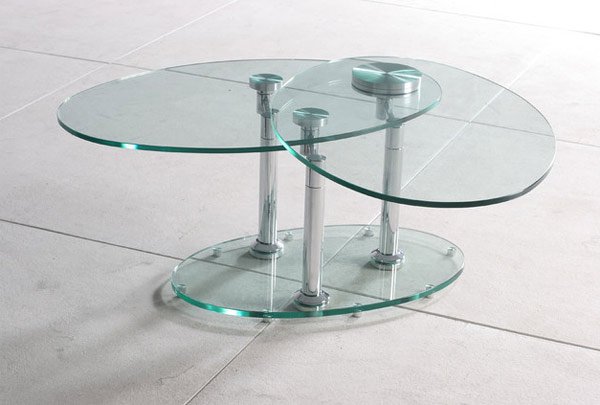 This coffee table features a clear modern design that has two oval tempered glasses that can be rotated, definitely gives a different look on rooms.
12. Onyx Black Swivel Coffee Table
Perfect center accessory for a living room that is very functional.
13. Swivel Coffee Table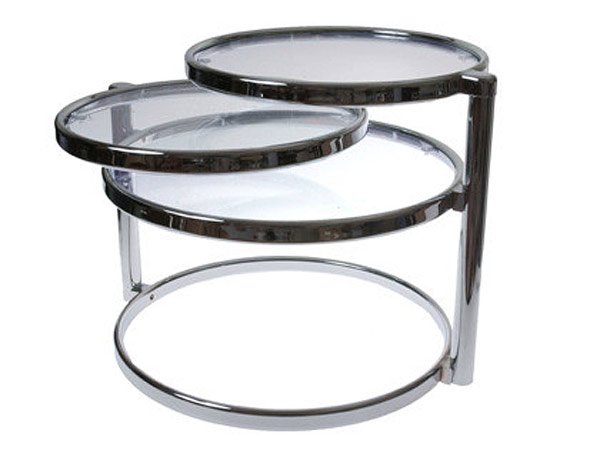 Elegantly and uniquely shaped glass coffee with circular rotating shelves to save spaces, giving a strong sense of style in mind.
14. Italian Brass and Glass Swivel Coffee Table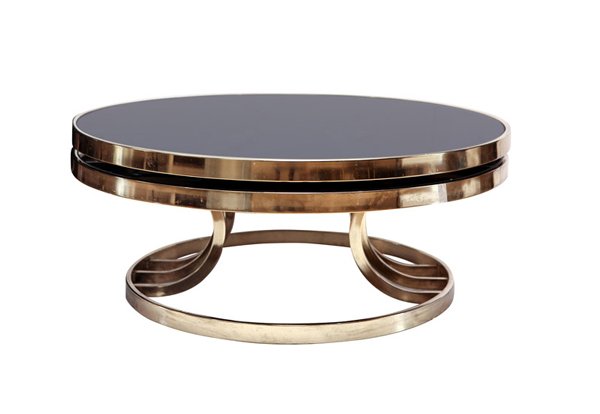 This antique coffee table is made with two tier brass and glass coffee table that has 360 degree swiveling top.
15. Glass Swivel Coffee Table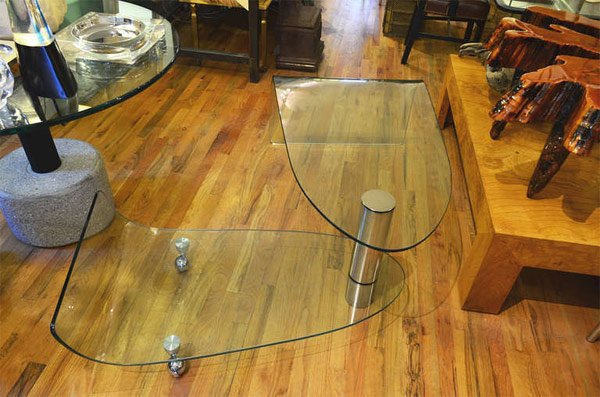 This is an articulating glass and chrome that is very stylish that will bring difference in any rooms of houses.
16. Molar Group Swivel Coffee Table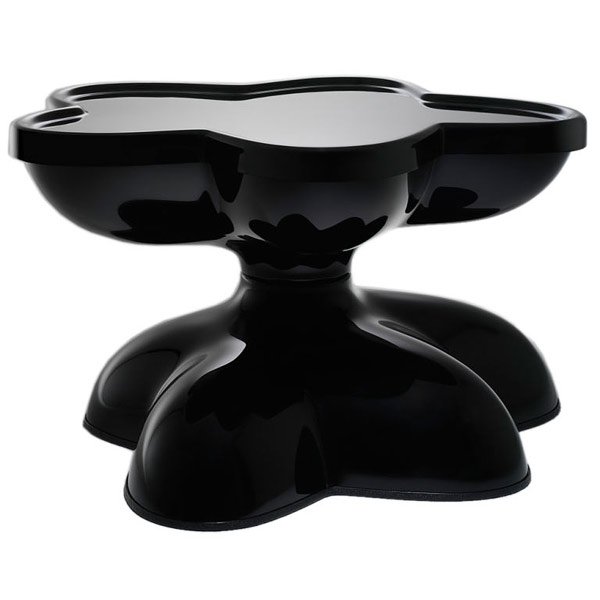 Isn't it cool? It's in the style, a coffee table in a fiber-glass top reinforced with a plastic base.
17. Leona Modern Swivel Glass Coffee Table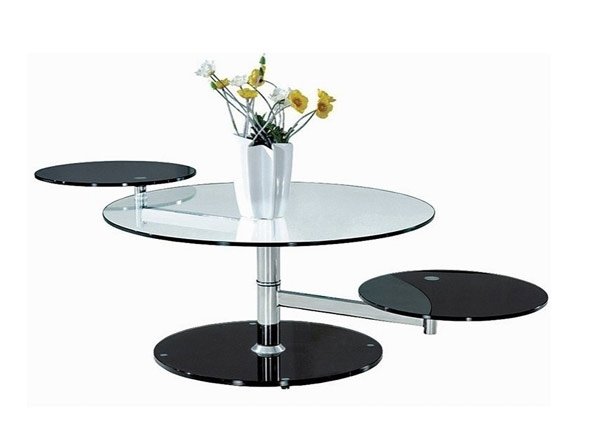 This contemporary functional coffee table has glass top and base that can be easily swiveled out.
18. Kato Modern Black and Chrome Swivel Coffee Table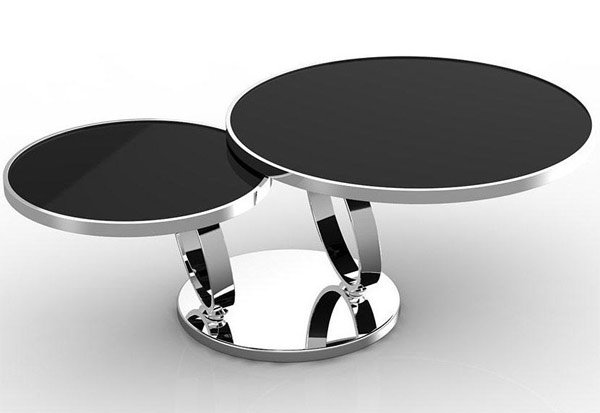 This modern coffee table has unusual double top design of black glass that is mounted at different levels and can be swiveled on the base changing shape of the table for convenience.
19. Alameda Modern Square Swivel Coffee Table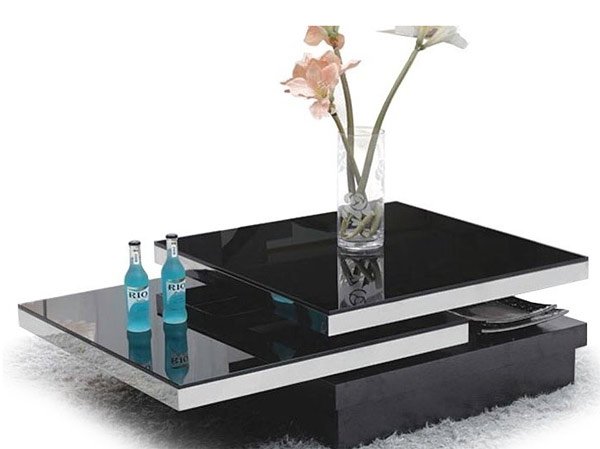 Swivel construction of this black glass table top and middle surface adds style and convenience in any room.
20. Four-Tier Swivel Coffee Table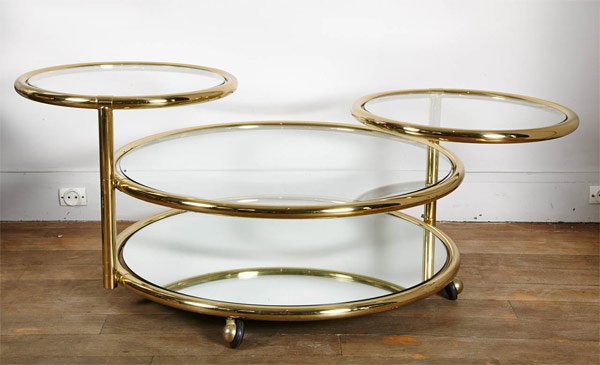 This chic, gold brass and circular glass coffee table is very sophisticated in style that would standout any part in your rooms.
Have you imagined how this swivel coffee table add elegance to your spaces? They are not just having that style. They are also very functional that can be separated for more additional tables or might as well be overlapped to conserve spaces. If just in case these aren't your choice; might just you want to incorporate a different type of table to your rooms that would also brighten the style of your spaces.