MECCANO Metal Modules: Evolving Furniture to Fit Your Needs
This wouldn't be the first time that we will feature a furniture that can transform and evolve. But the other furniture that you have seen could change on how you can use it. For instance, it could be a sofa that can turn into a bed or even a stool that can be turned into a coffee table. There are many furniture that can be treated that way. But what we are going to show you is a different manner of evolving.
The furniture that we will feature today can evolve depending on the needs of the person and of the home. MECCANO Home is known for their kits of metal parts that could create endless building possibilities. Well, those are toys for children but even adults can play with the metal modules through this furniture set. It is comprised of 20 modules that come in a variety of colors. It has multiple functions that allows you to construct a variety of furniture typologies like a chair, coffee table, console, standing table, stool and others. Come take a look!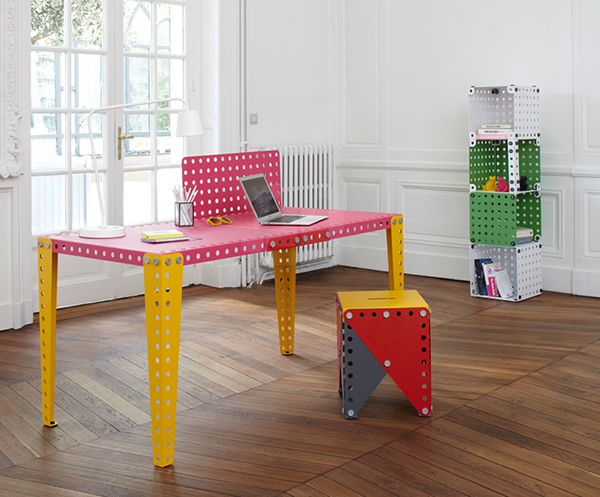 Looking great, right? The colors make this set look exciting.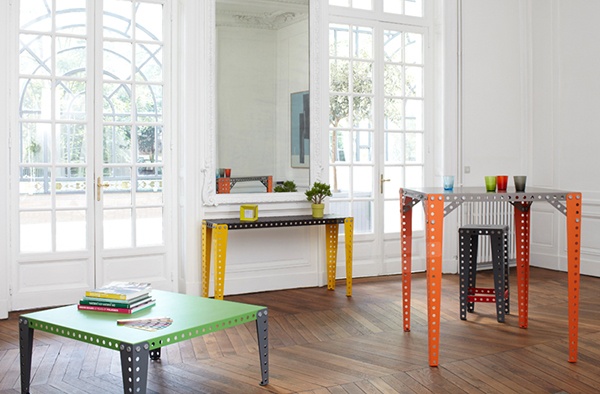 You can combine different colors for one item. Just make sure the legs are of the same height of course.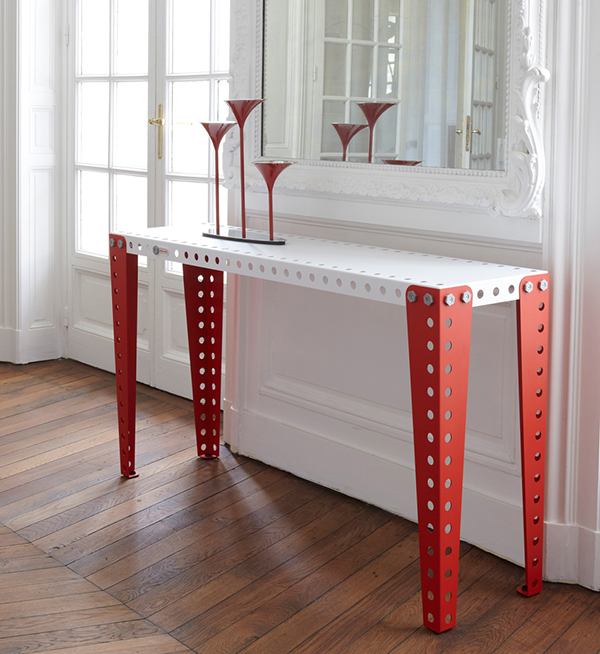 You can make a console with the metals and choose the colors you want to use.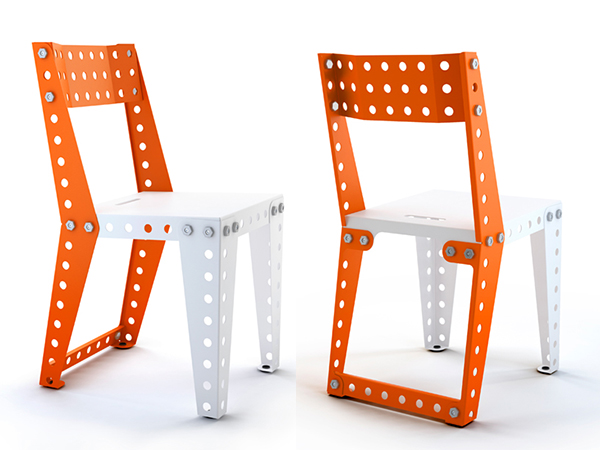 MECCANO HOME meets "specific perforation standards that are compatible with MECCANO's familiar nut and screw system".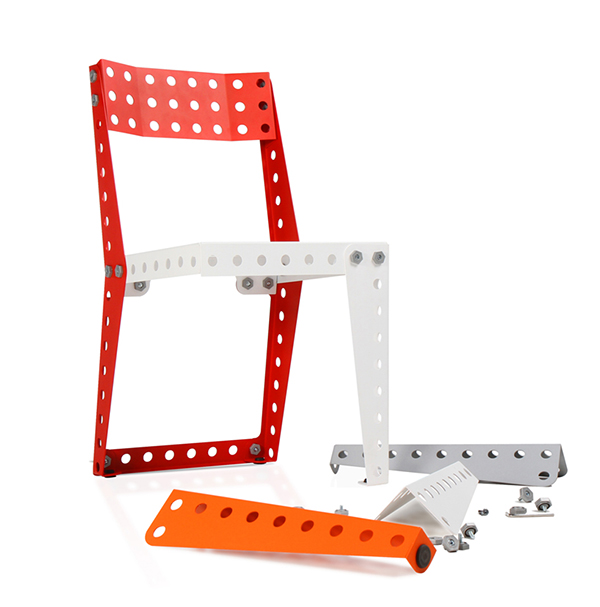 It is the nuts and bolts that will allow you to use the legs of a chair as that of a table.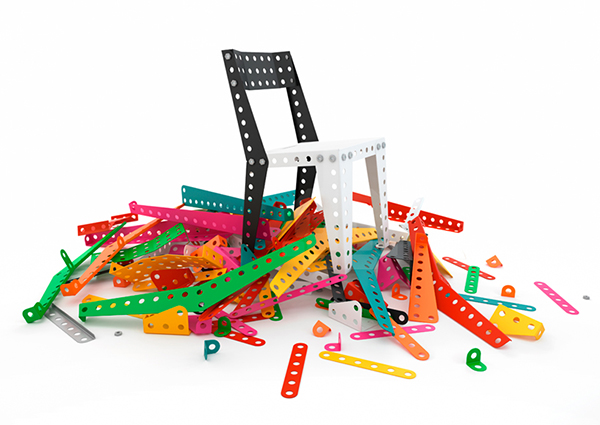 The hardware is the center of the modular concept of this furniture.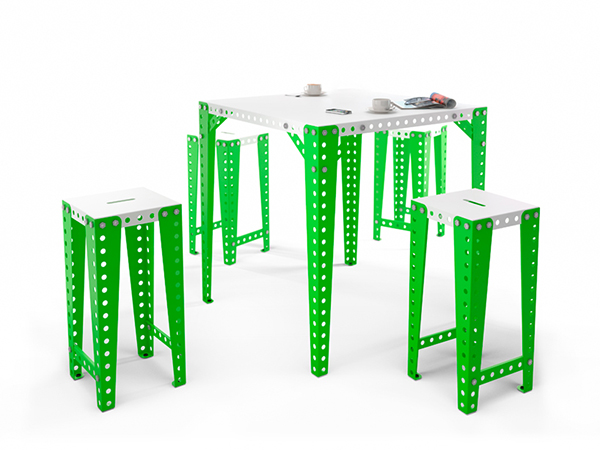 You can be involved with simplified assembly and dismantling processes without leaving any damage to the furniture.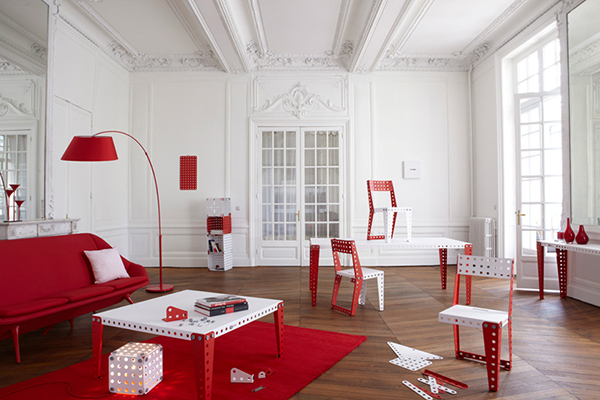 The hardware is available in eight different colors and can be interchangeable with the metal modules.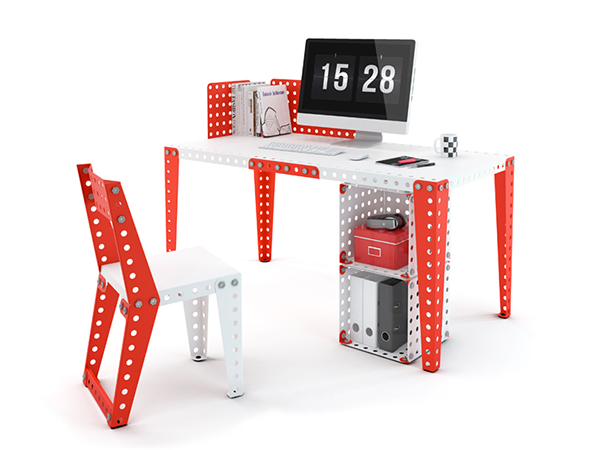 You can be assured of resistance and durability because the materials used here is the same of that of outdoor furniture.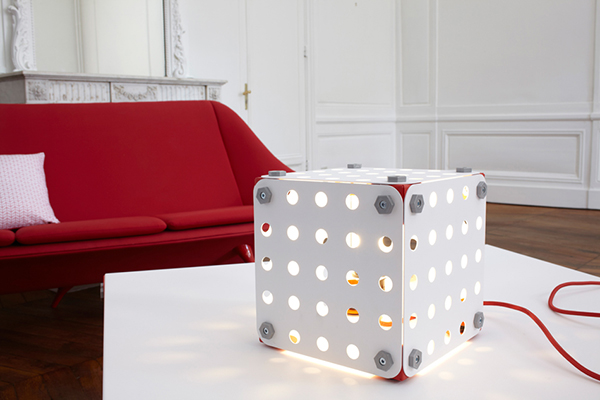 Aside from the furniture, the MECCANO HOME lighting also comes with the set.
You can be pretty creative with this line from Meccano Home. The colors are stunning too and we love how they look together. We also love the idea that we can play with the combinations too. It sure is like a building blocks for adults that isn't just fun to assemble but is also useful and very much functional. Can you tell us what you think about this furniture?