A Pelvis Bone Inspired Lounge Chair Called the Ilum Chair
I have seen many furniture that are inspired by the form of the human being. This could be because of the unique shape of the body which becomes an inspiring piece for designers. We have showcased something like this before although I cannot really remember what particular furniture it is. But today, we will show you another one that is designed based of the human body.
A chair called the Ilium Chair is designed taking inspiration from a female human pelvis. It is made from wood and plastic with a cushion for added comfort. In one side of the chair is a single molded plastic that includes the main seat and the two front legs. At the back of the chair are two wooden legs and a wood that joins two sides of the plastic backseat. Let us take a look at the chair below.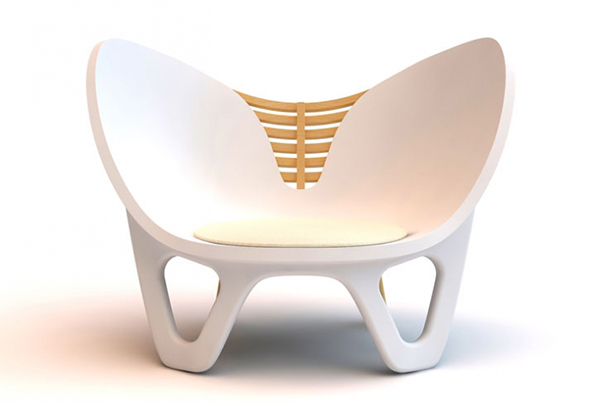 Well, if you aren't that keen about human parts you will not realize that this one is designed like a pelvis bone.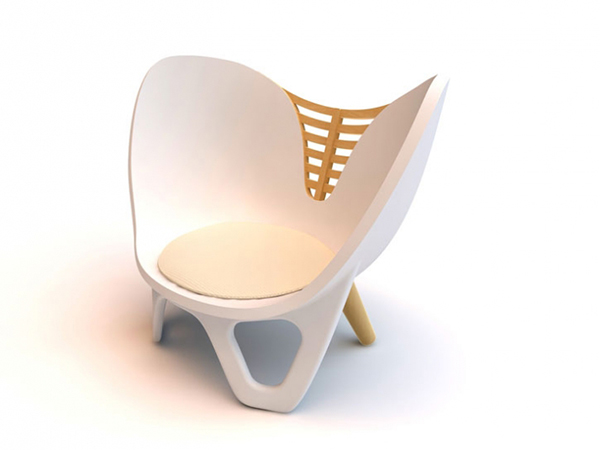 In one way, it looks like a futuristic piece despite the skeletal idea.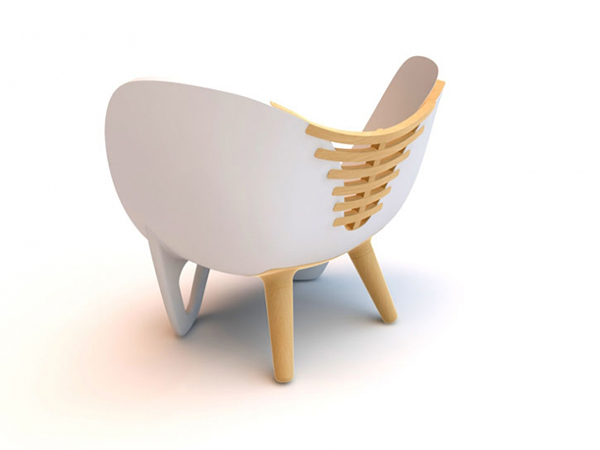 The backrest look interesting with the wood that seems to mimic that of a spinal column.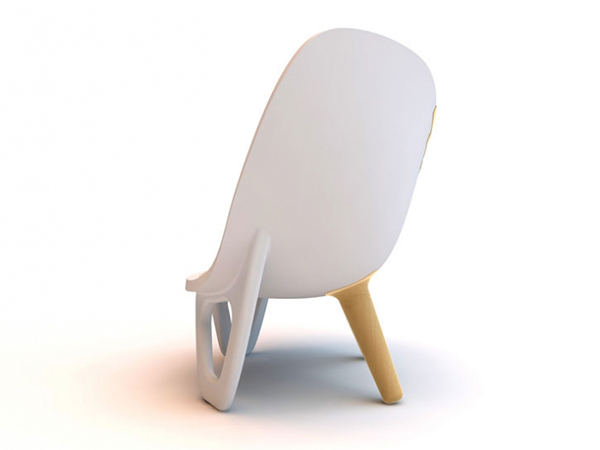 On one side, it is just a sleek white plastic with a unique form.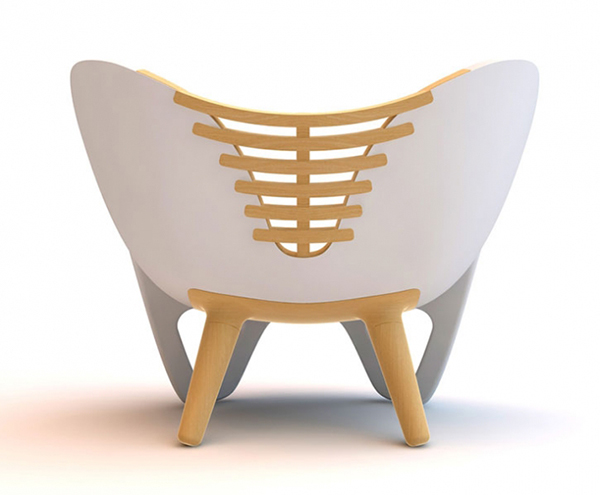 A full back view of the chair showing us that this piece is indeed a work of art.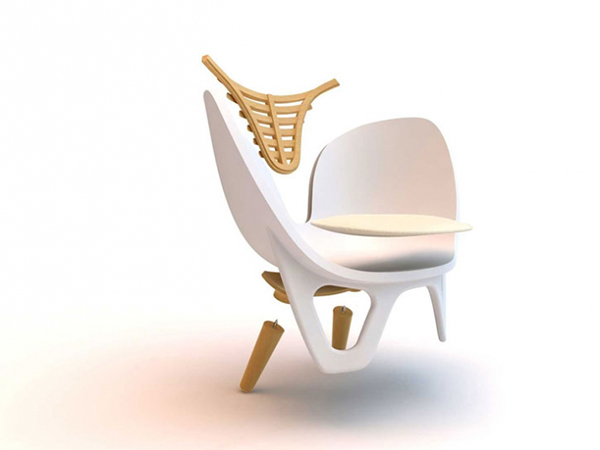 A photo of the disintegrated part of the chair showing how it will be put together.
Hmmm….what can you say about this chair? Some people has that fancy on items designed based on the human body. And yes, this chair will definitely be part of the collection once this starts production. The design is a concept idea from Damaris & Marc Design Studio. They said that the design was conceived while they were expecting their first child and wanted to re-experience the idea of being supported by the bone. So, they designed a lounge chair with an over-dimension of the adult human scale of a pelvis bone. Interesting, right?