20 White Wardrobe Cabinets for the Bedroom
White is a friendly color for it can look good whatever shade is paired with it. It can even help enhance the look of an interior and give a visually wider perspective for a small area. White is used in almost any part of the house- even on complements and accessories. It even looked good when used as finish for bedroom wardrobe cabinets.
White bedroom wardrobe cabinets can add a beautiful touch to your bedrooms. Of course, let us not forget about its function which aids in keeping all clothing and other personal belongings. The advantage of using wardrobes with white finishes is its ability to tone down dark hues in the interior and also to create a minimal look for bedrooms that use lighter shades. Now let us take a look at our collection of white bedroom wardrobe cabinets below:
Ceposi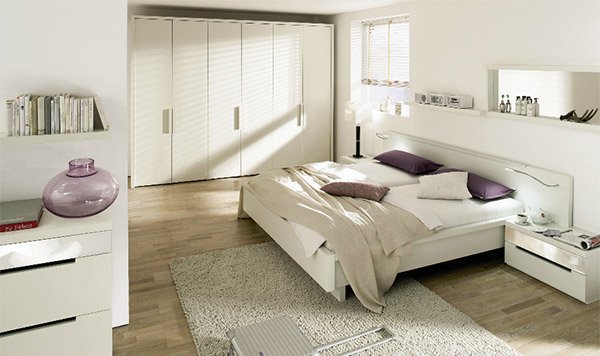 Elegant white lacquer with expressive structured beech creates a contemporary combination resulting into a clean looking wardrobe cabinet.
Light Ash & White Glass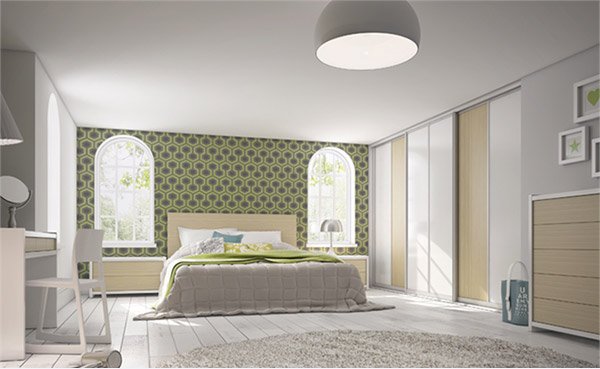 This fitted sliding wardrobe looks stunning as the light ash wood and white glass work together to complete its look.
Bed 02865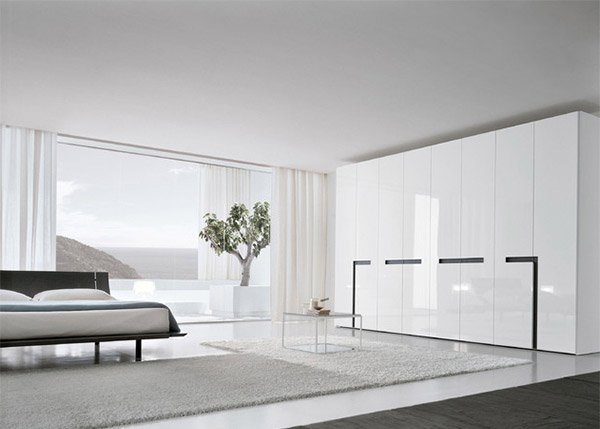 Give your bedroom a tidy look with this wardrobe cabinet.
Master Bedroom
Want a white bedroom? This one is totally white with some subtle accents on the pillow. Notice the white wardrobe which adds to its appeal.
Pearl White Glass & Oak Rails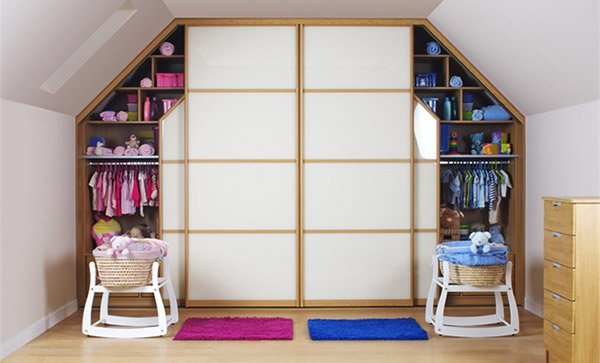 This wardrobe is especially designed for your kid's bedroom or a nursery to help you keep all your stuff organized.
London Bedroom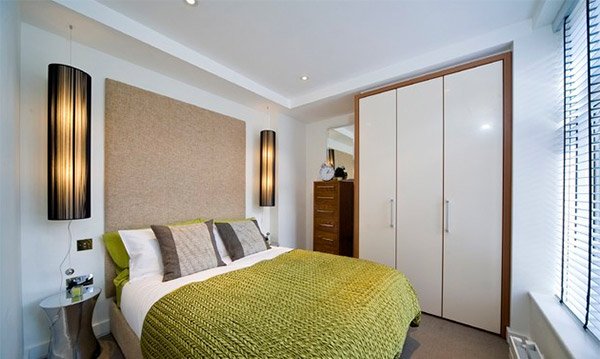 This bedroom has lovely colors. Even the pendant lights look marvelous. The white wardrobe with wooden trimmings just stood humbly on the side.
Elumo II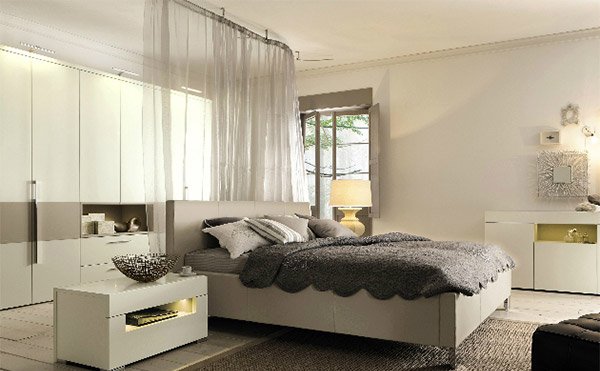 Striking elements are seen in this bedroom like the wardrobe with striking lacquer and walnut combinations for the finish.
Combi System Z310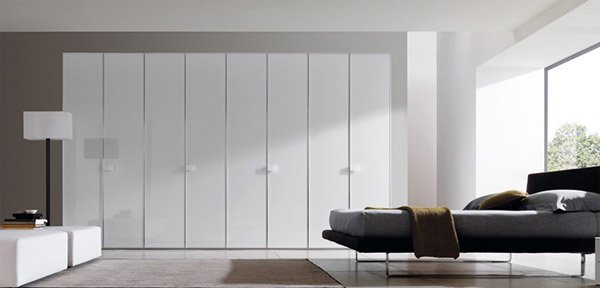 A combi system that helps keeps all your belongings. Well, you really can keep all of them if you have a wardrobe as big as this.
Easy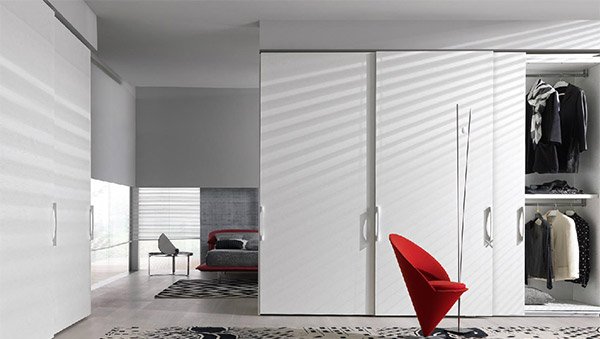 A white wardrobe with sliding doors. You can notice how functional this could be through the interior area revealed in the picture.
Continuum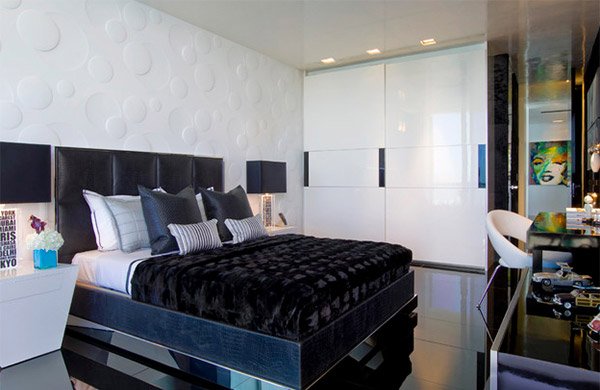 This bedroom used dark colors but it can be contrasted with the white textured wall and the sliding door wardrobe in glossy white finish.
Free Cab Z321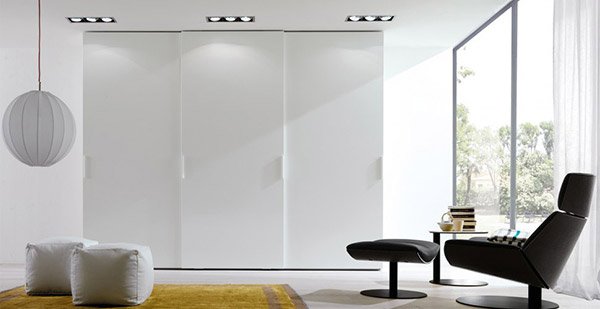 A functional and practical wardrobe with three sliding doors, all in white color.
Split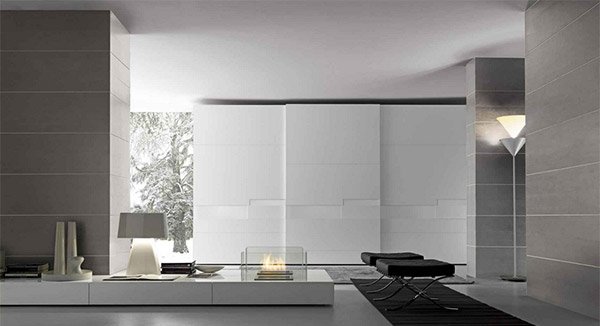 Pure white glossy lacquered panels with leather padded inserts will surely liven up your bedroom's interior especially with its unique design.
The Modern Wardrobe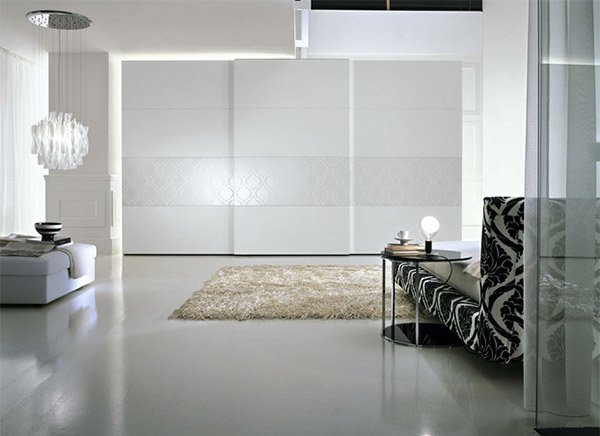 The interior design of this bedroom is so impressive. Even the use of damask print for the bed is amazing as well as the choice of a beautiful wardrobe cabinet from Presotto Italia.
Chloe Bed 01496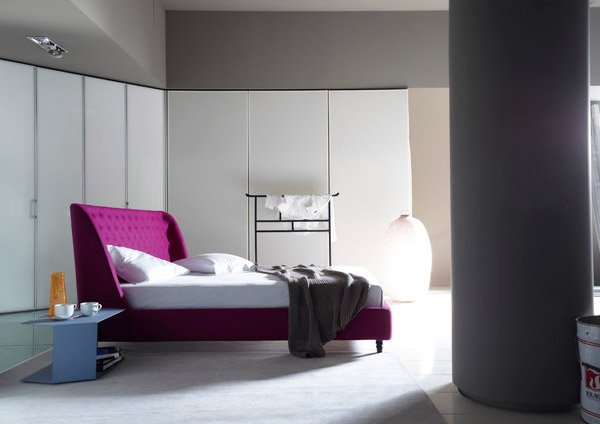 The bed from Usona sure looks chic and sophisticated but the wardrobe from them also added to the look of this bedroom.
Shape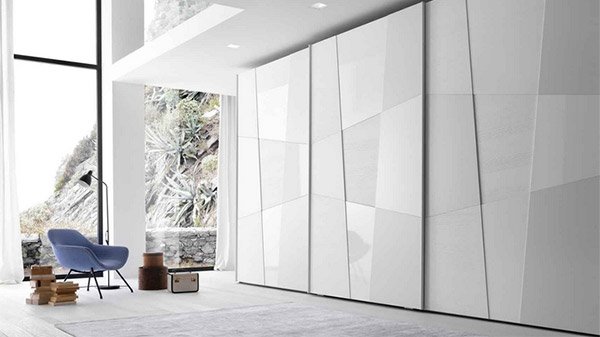 Shape wardrobe has sliding panels both in matte and gloss designed creatively in white lacquer finish.
Link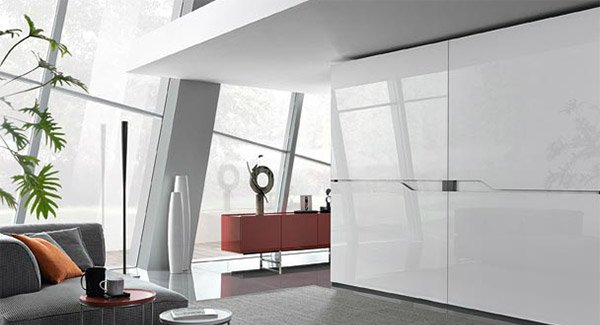 Link has contemporary characters that could give your bedroom a touch of formal freshness.
Shepherd & Yang Residence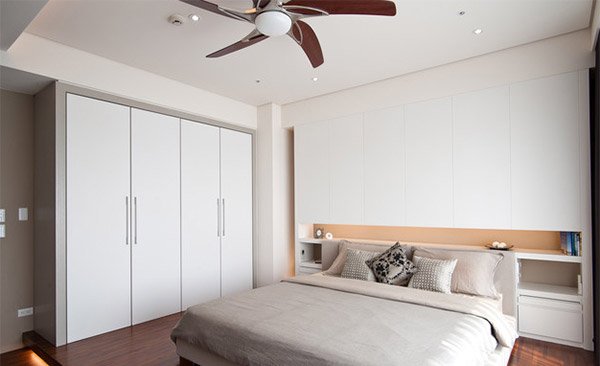 A cozy bedroom with a platform bed and a wardrobe with gray and white touches. And oh, the ceiling fan looks beautiful!
White Glass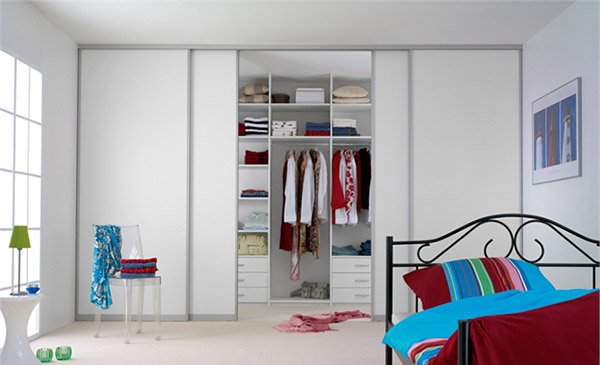 A wardrobe that could create a chilled out-vibe for a simple bedroom.
Gallery Loft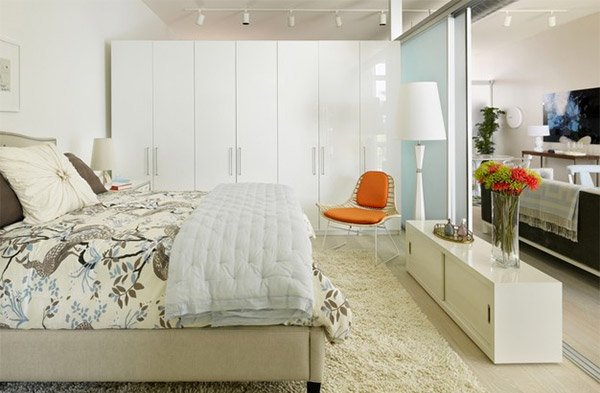 A lovely bedroom with wardrobes from Ikea of high gloss white finish.
White High Gloss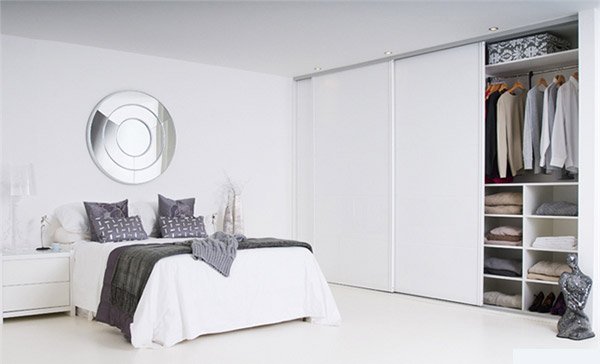 A wardrobe that looks great for a minimalist style for it creates a clean and modern appearance.
White is really beautiful wherever you use it! The wardrobes that you have seen above displayed elegance and simplicity in one. So, if you want to give your bedrooms an ultimate make-over, try to get white wardrobes for it can look good no matter what your interior design and color preferences are. We have also collected some wardrobe cabinets with wooden finishes, you might also be interested in seeing them.