20 Beautiful Distressed Shabby Chic Seatings
The shabby chic style in furniture is one of the charming and stylish, popular style in the market today. It adds an effortless beauty and elegance in homes. Its classic beauty and aged appearance make it stunning and create a home statement so cozy and inviting. This style gives off a romantic and relaxed atmosphere making it one of the go-to-styles of the many who loves antique and vintage-inspired look.
Since a lot of people nowadays are in awe for this kind of style, today we will showcase 20 Shabby Chic Seating on our list. These are all gorgeous different seats ranges from a single seat, like chair, chaise lounge and ottoman to multiple seats such as bench and sofa. All of which are exquisite and offer a sweet feminine touch. Go ahead and browse through our gallery for a pretty shabby treat!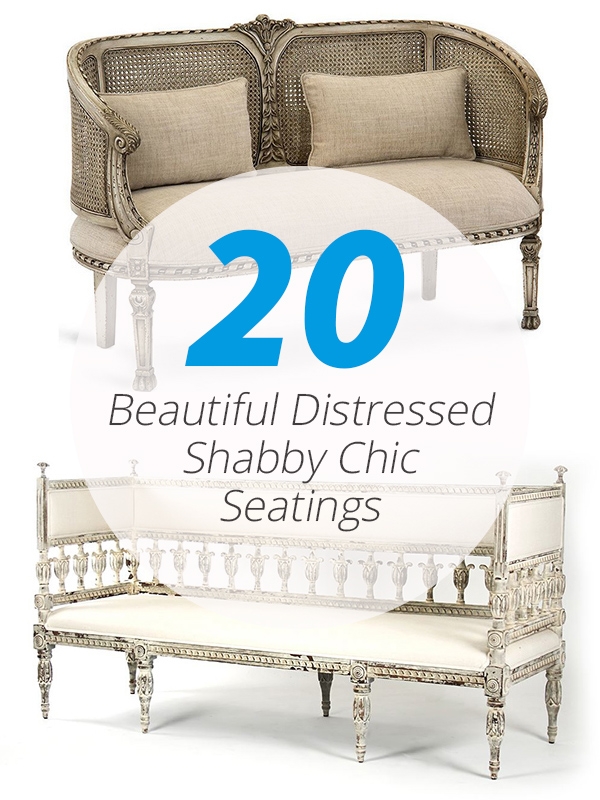 1. D'artagnan Sofa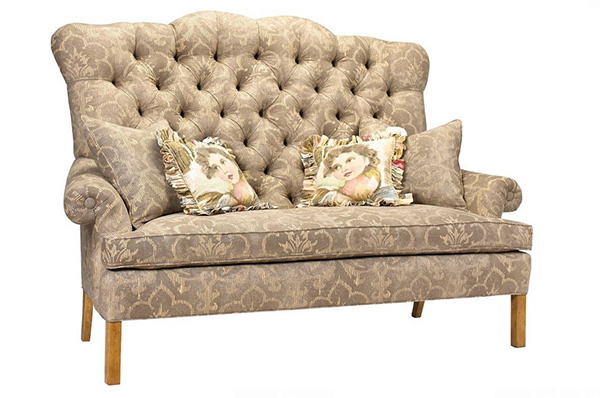 This chic sofa features a kiln-dried hardwood frame, 8-way hand tied construction and a hand-tufted-back with a spring down cushion. It sure will lend a personality and style to your home.
2. Deconstructed 19th C. English Wing Settee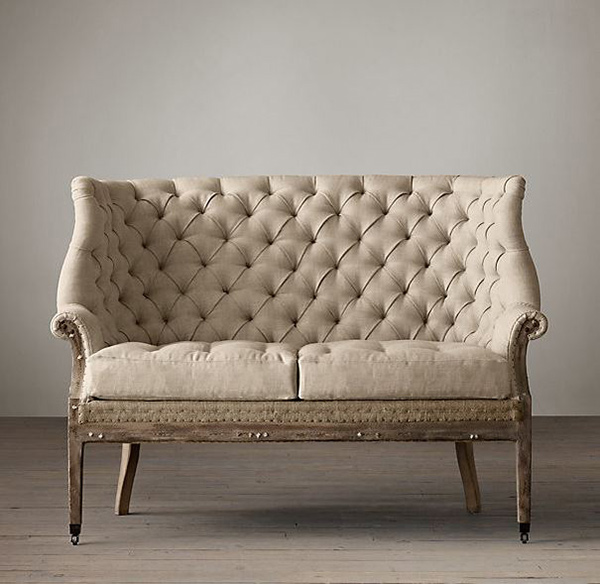 A stunning, classic settee that will bring charm and romantic flair to any space!
3. Ferrel Antique Gray Shabby French Ballet Ties Dining Arm Chair
Bring drama and style to your home with this dining chair in antique gray finish, open back, intricate carvings and ballet ties.
4. Zentique Nicolas Limed Grey Oak Tufted Bench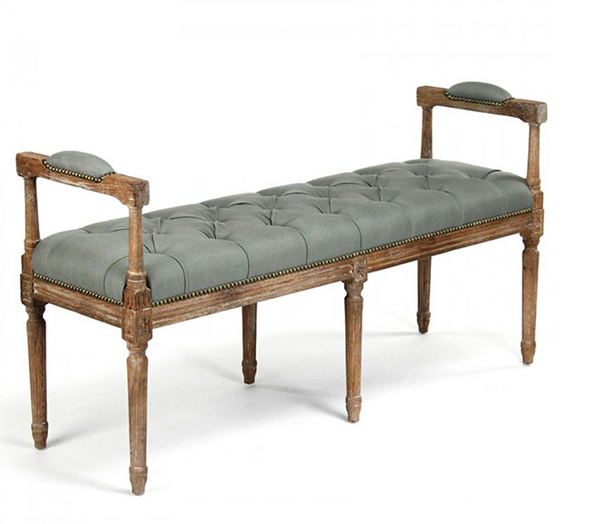 Such a stylish bench with its beautiful blue-grey linen that accentuates the limed grey oak creating a gorgeous contrast!
5. Pair Madeleine French Country Oval Velvet Dining Side Chair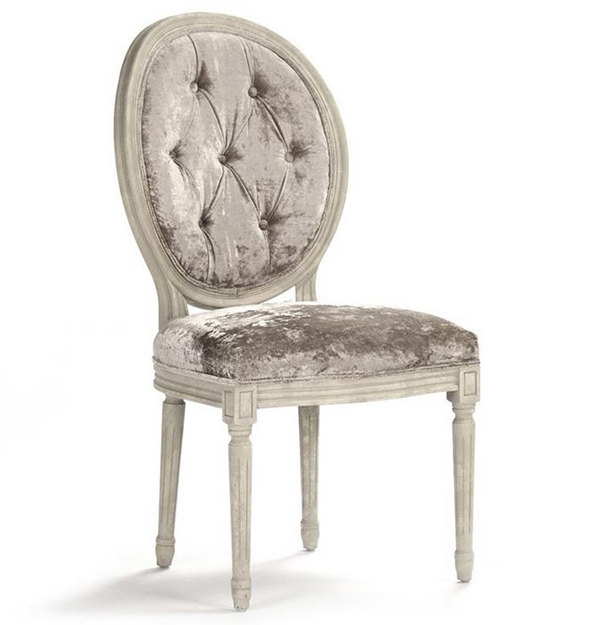 This luxurious dining side chair will give your dining space an old world vibe.
6. Walsh Bench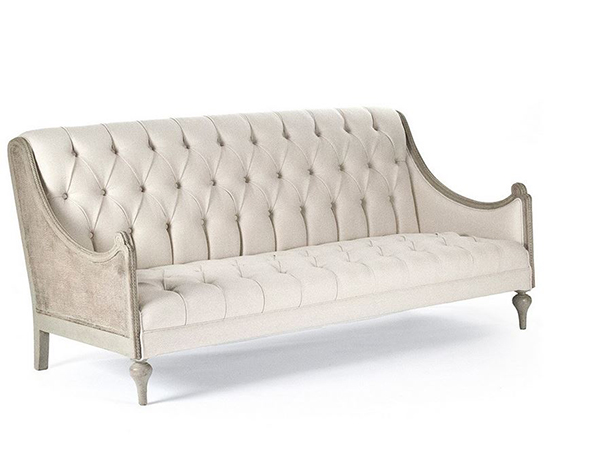 Add texture and grace to your home with this stylish bench that offers modern sophistication and shabby chic charm.
7. Noe Valley Chair Charcoal Gray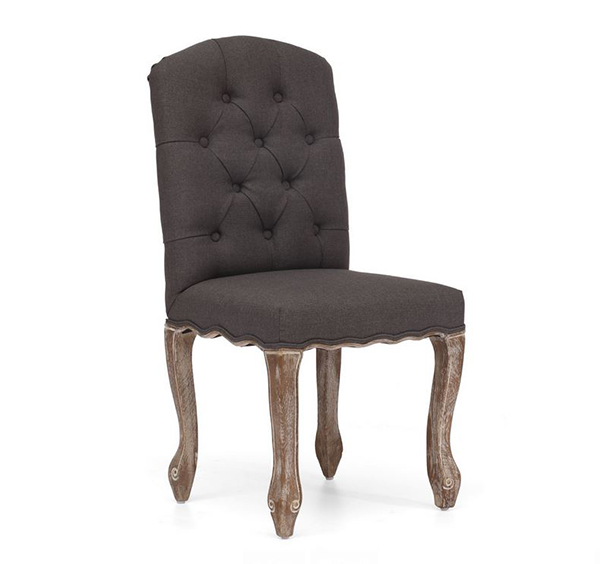 This vintage French dining chair brings classic elegance with its weathered wood finish and tufted back, to any space.
8. Eloquence Marie Antoinette Chaise in Silver-Two Tone Finish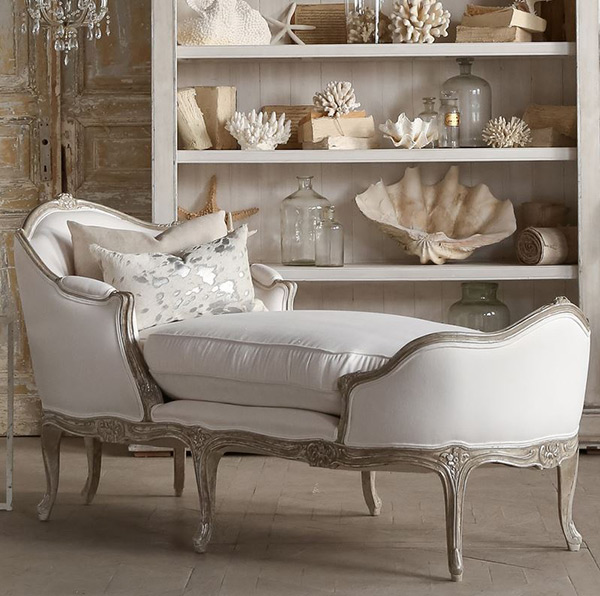 You can see the glamour and luxury this chaise brings! Its fine details and gorgeous shape give off a relaxing and romantic vibe.
9. Beatrice Stool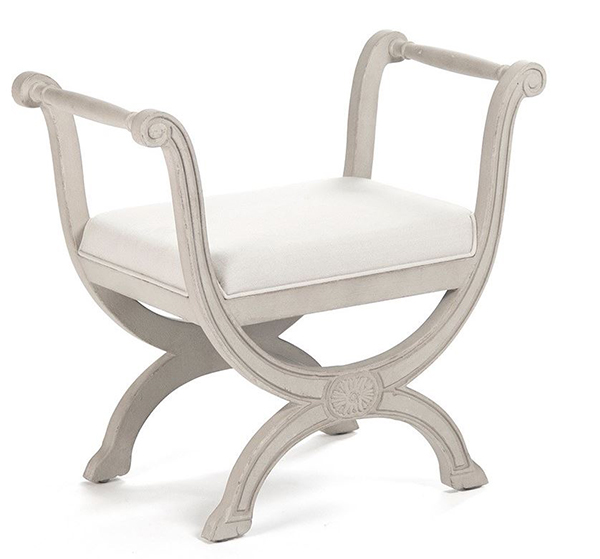 This captivating and glamorous stool with white linen seat and a unique crisscrossing U-shaped base in distressed cream makes a striking statement for your home.
10.Eloquence Duchess Ottoman in Ash Linen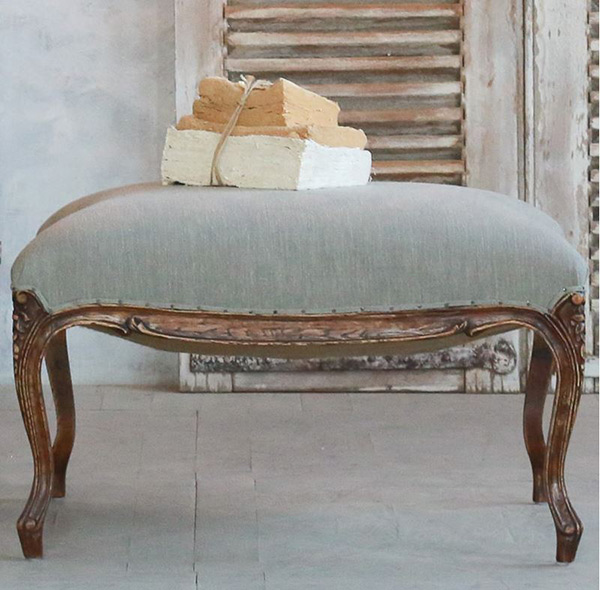 This gorgeous ottoman evokes the 19th-century elegance giving a romantic and classic flair.
11. Isabel Bench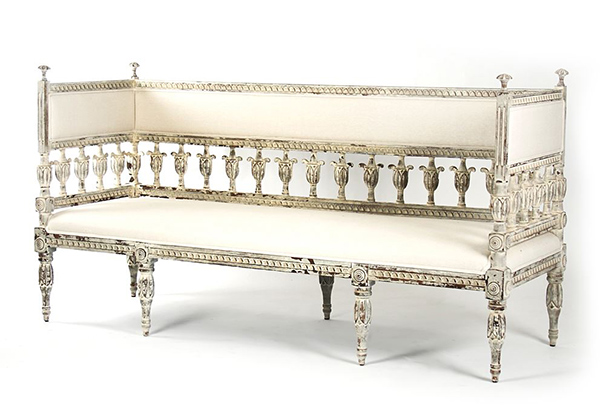 Add a touch of European elegance and rustic beauty with this weathered bench that displays intricate carvings.
12. Coyle Shabby French Antique White Dining Arm Chair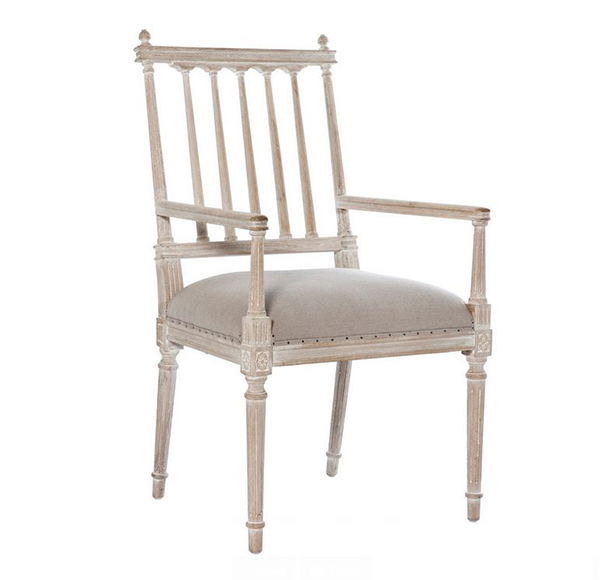 A stylish seat with open back is sure to bring interest and inviting feel to any dining space.
13. Mystique Side Chair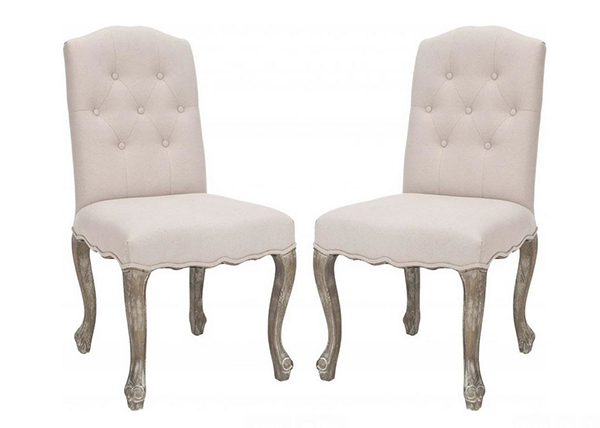 Rustic and refine this charming chairs offer a country casual vibe and chic sophistication.
14. Tara Shaw Maison Italian Baroque Canape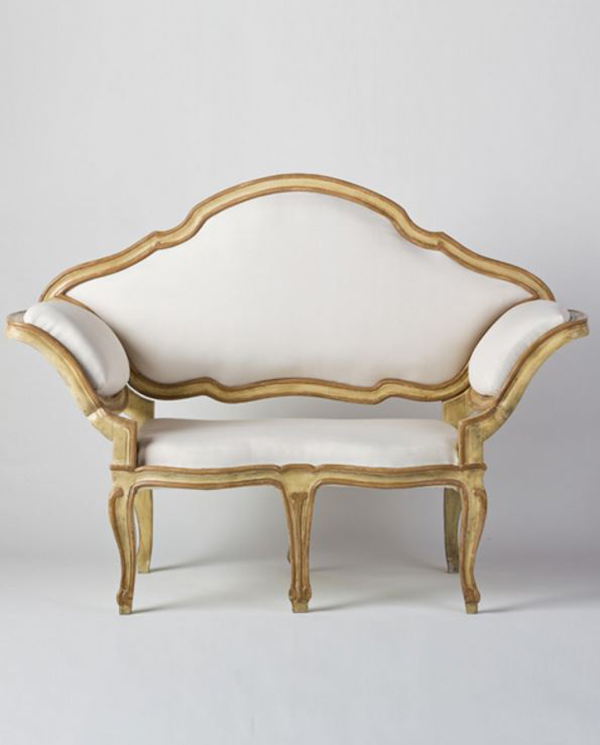 An Italian Baroque style canapé features white cotton upholstering brings a sensual and feminine vibe to your space.
15. Annette Chair – Distressed Blue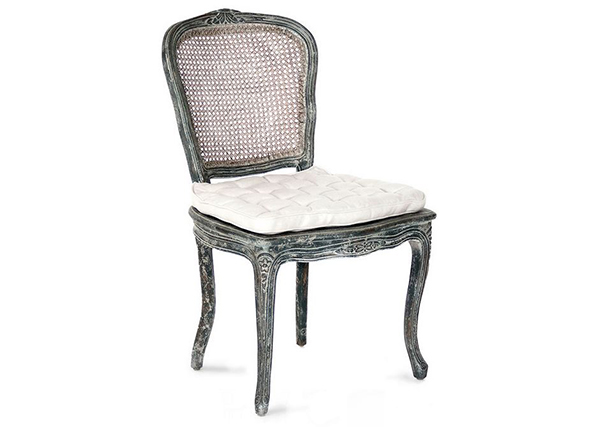 Its cabriole legs and floral medallions accentuate the look of this gorgeous chair.
16. Petit Tabouret Ottoman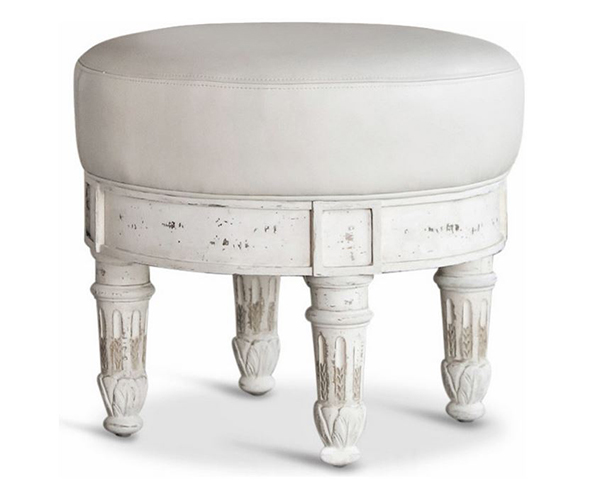 A petite piece of French charm in Gesso finish with Frost White leather cushion and elegant hand-carved feet with fine leaf detailing create an interesting piece for your home.
17. Shabby Chic Settee – Ivory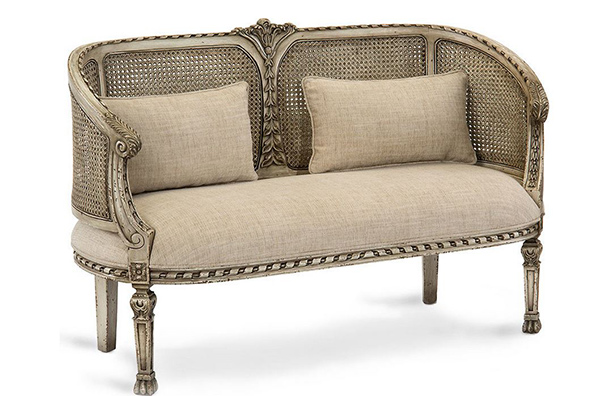 The intricate details and colors on this settee makes it an intriguing piece, truly a stunning traditional beauty!
18. Evelyn Crate Storage Ottoman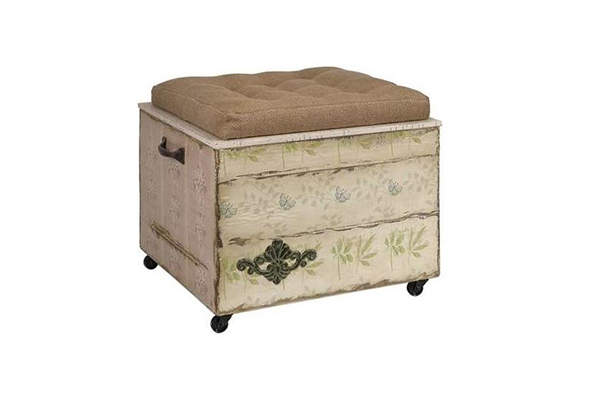 This delightful design by Ella Elaine features a tufted linen seat on a wooden crate with casters. A beautiful antique wallpaper, iron handles and decorative metal flourishes, give its whimsy vintage charm.
19. Franck Bench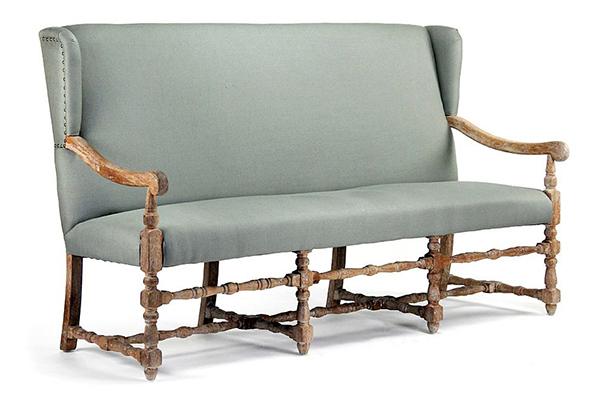 A lovely settee that features a combination of wingback chair and the traditional showpiece bench perfect for your hallways and high-walled rooms.
20. Uham – Executive Chair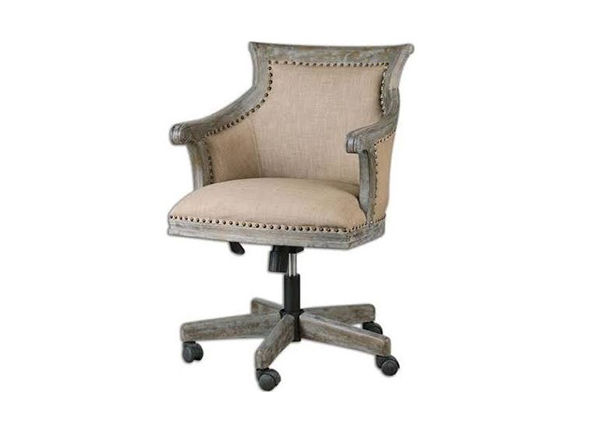 So adorable and stylish! I would love to have one of these for my home office! It features a dark weathered hardwood frame, beige linen upholstery, base with rolling casters, swivel and adjustable height, a great addition to your shabby chic interior.
Lovely pieces for your shabby chic home! Well, it is not limited to shabby chic interior style only. You can also use these gorgeous pieces to any interior style you got. The weathered appearance, the elegance of long forgotten time, the romantic soft colors and the intricate details make all of these pieces a stunning statement for your home. Which one was your favorite in the list? Let us know.