20 Amazing Blue Black White Yellow Living Rooms
Spaces with different colors involved in them is particularly interesting. Mainly because we see how much these colors actually match with each other. Whether they complement one another or repel each other depends on the amount of color used. Too much of one color may dominate the entire color scheme or too minimal of another color may mean drowning of that other one. In cases like this, we need to balance them.
Today, we have a list for you guys that showcase a cool color combo – blue, black, white and yellow. These living rooms are great examples of how to bring about the beauty of the sky, the sun and pretty much anything in between. The photos that you will be seeing below differ in the amount of colors they have in them, but you'll see that the combo works well for each one. Check them out!
1. Turn of the Century Cottage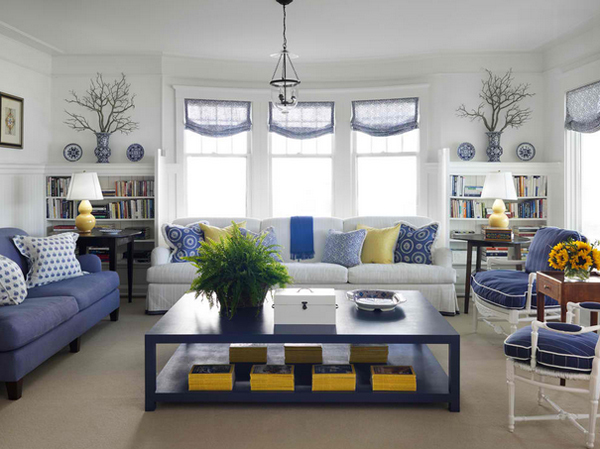 This room sure is bright with the space being mostly white. Adding accent pillows of blue and yellow added a sunny feeling to this space. Also, note the black tree branches on the background.
2. Western Springs Living Room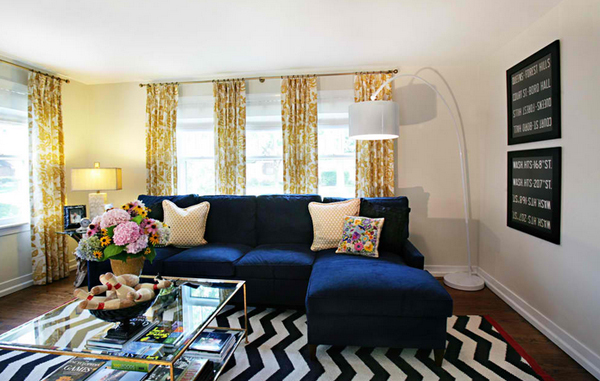 This may be one of my favorite photos in this list because I love the deep color of the blue used for the sofa, plus the area rug that plays with the eyes too!
3. Winecreek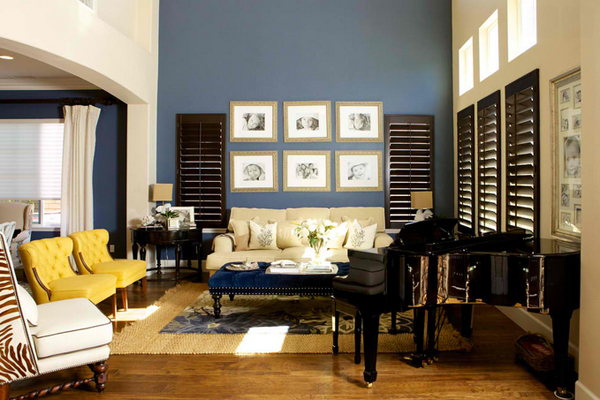 Adding a grand piano in your living room sure finishes the classic look for your space.
4. Yaletown Loft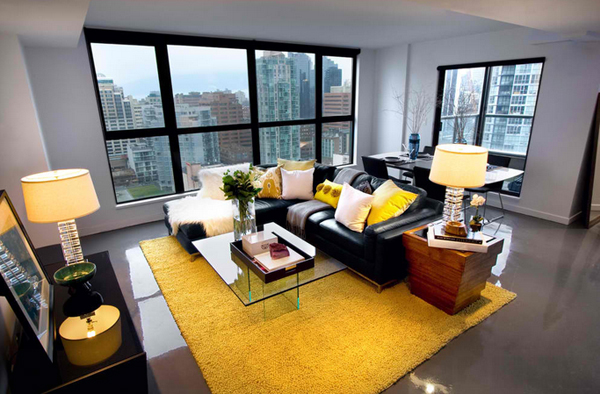 Black and yellow is always eye-catching and in this case – the white and blue walls are subtle enough for the yellow to actually stand out.
5. Contemporary Fireplace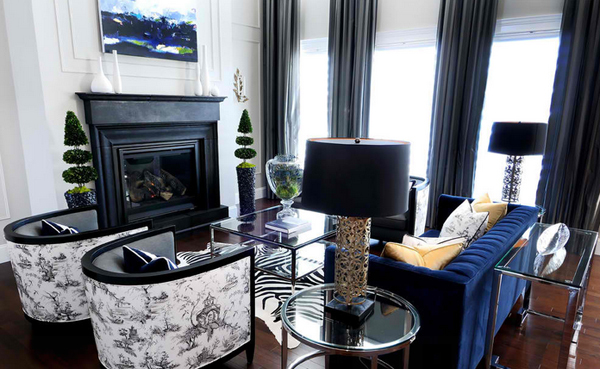 There are other angles to this living room, but I guess this one works best for me because I wanted to show you the details on the side chairs.
6. Cow Hollow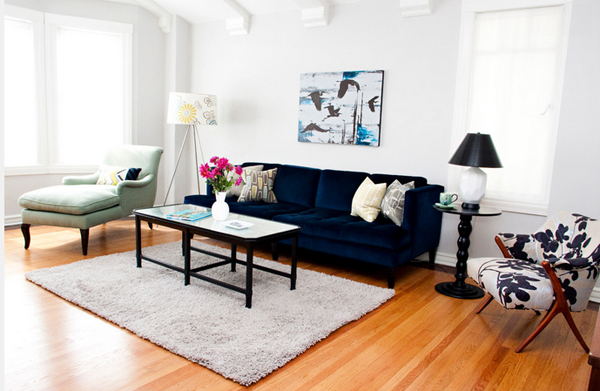 Very minimal yellow in this living room space but it sure works out well for this space. Another stunning royal blue sofa for me.
7. Dallas Contemporary Living Room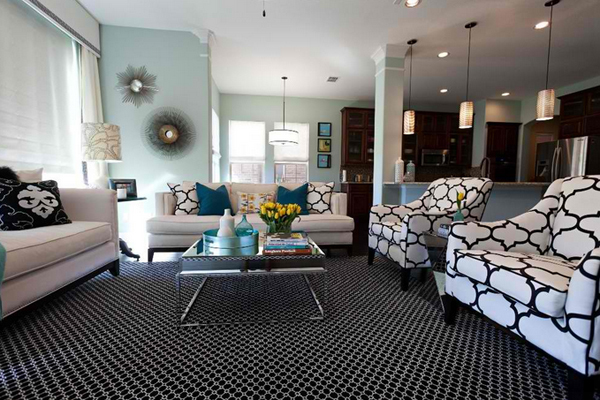 This room is mainly black and white and adding a bit of yellow and blue added a glimpse of color to this already stunning space.
8. Icehouse Loft
We have blue bodies for the lamps, two yellow couches and a black accent chair. What more can one ask for?
9. New York City Project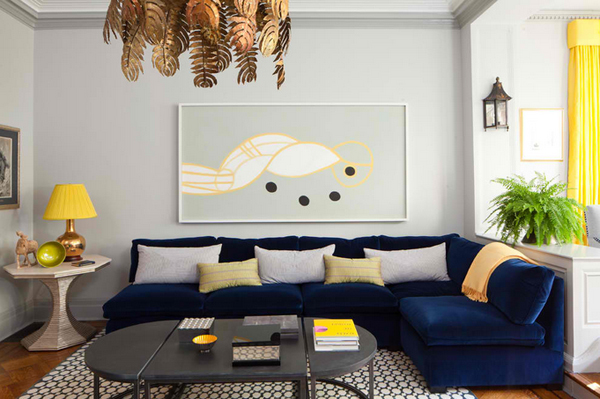 Don't you think the pendant light is unique and interesting? I think it is and please note the lovely table lamp on the side.
10. Parker Residence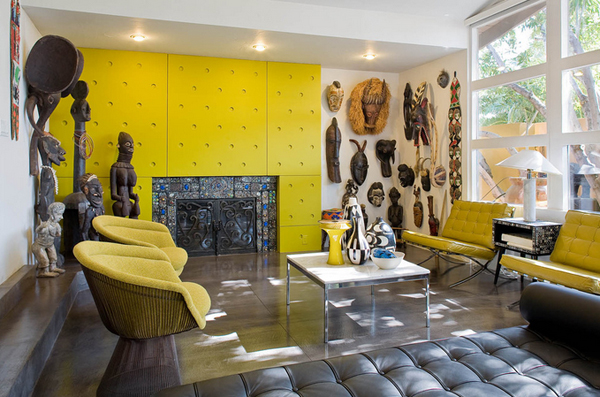 Parker Residence has a unique area because of all the African-inspired items they have on display.
11. Renovation Project in Kitsilano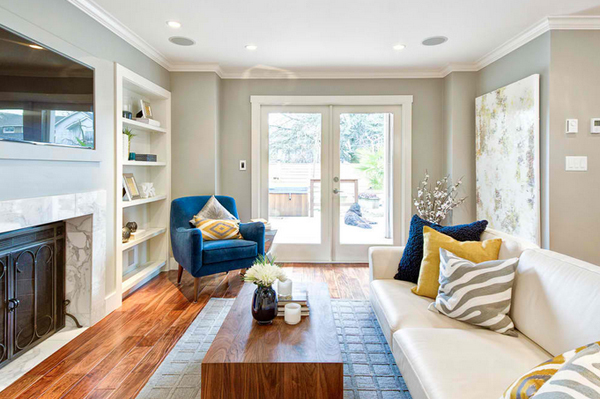 The fireplace area and the television may be the only place in this room is that black but it sure makes a difference.
12. 53 Melrose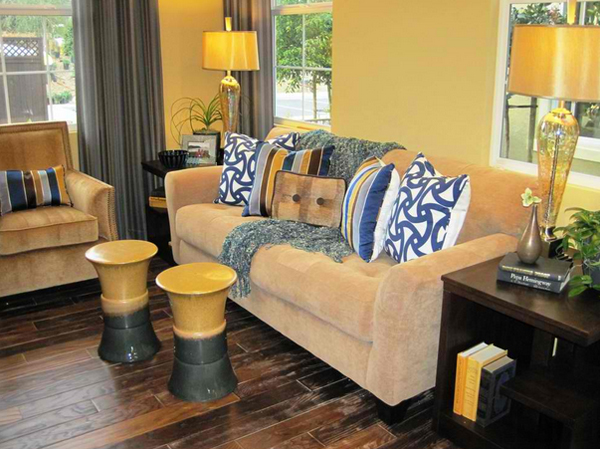 This space is mostly browns and yellow – but adding a hint of blues, white and black sure makes this room comfortable and cozy.
13. Santa Barbara Media Room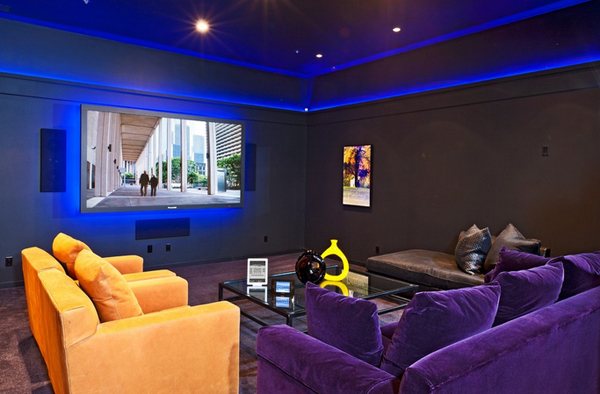 Notice the yellow and black vases on the table? I think those are the only ones in this space that may be subtle but sure is nice.
14. Seaside Escape
A country home with all the colors in today's color combo! We love it!
15. Silverlake Kenilworth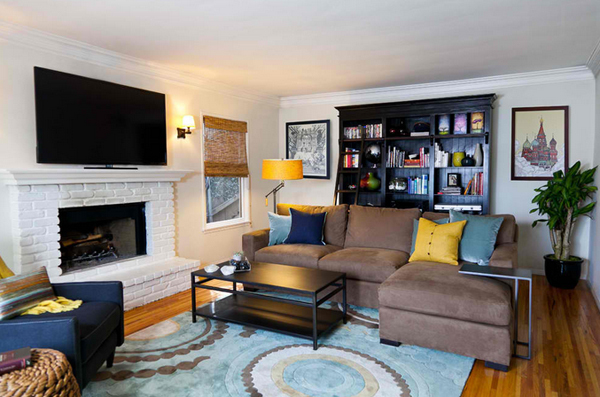 Pretty comfy space to be in right now. I like that even when this space is small, everything in living room actually works!
16. Boston Living Room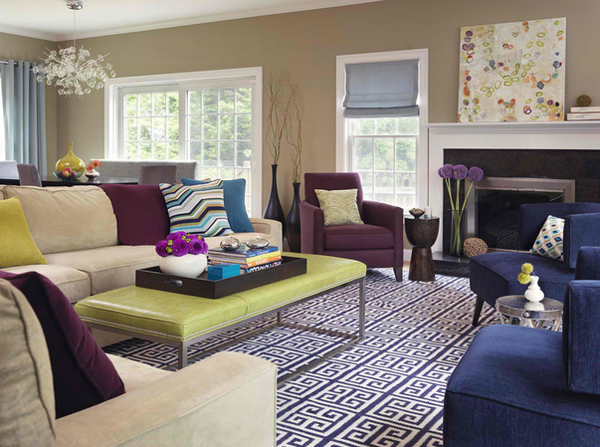 More colors are present in this living room. It's pretty eclectic, but works out well. What do you think?
17. Denver Family Room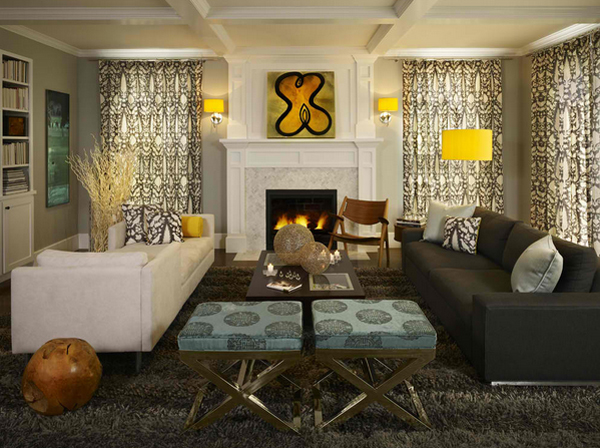 Everything needed on our color combination list is present in this living room – with greys and browns too, this space is astounding!
18. Melaleuca House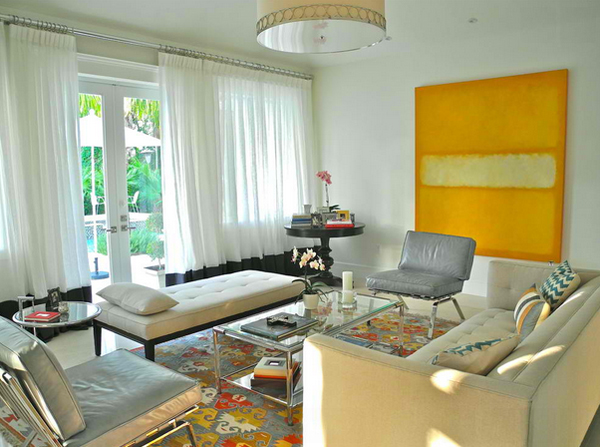 Black trimming at the ends of the drapes, blue pillow cases, yellow painting and white walls plus silver chairs – enough to charm me, how about you?
19. Philadelphia Contemporary Living Room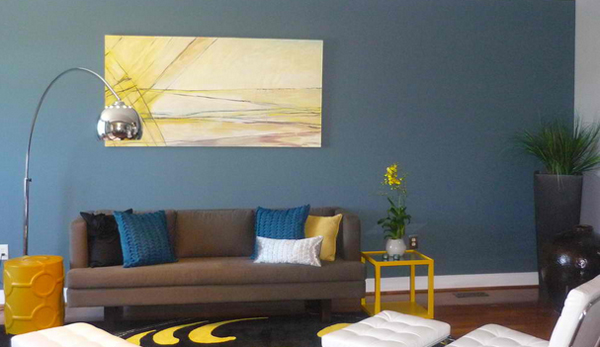 A combination like no other – this space is simple but this sure looks comfy, not only to the eyes but also to sit on.
20. St. Louis Living Room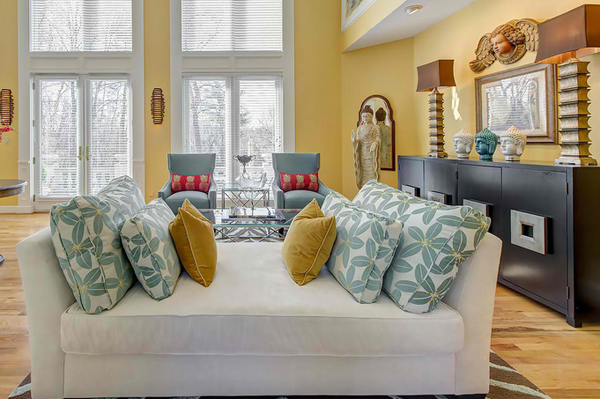 Here is our last photo on this list – in this angle, we are able to show you the color combination of blue, black, white and yellow. How do you like this space?
So there you have it! Our list about blue, black, white and yellow living rooms! Vintage decors is also a good way to showcase unique spaces that interest people because of the combination – this list is pretty colorful!