A Glimpse at the Different Types of Lighting
Lighting is one important element for the house. Of course, without it, we will end up groping in the dark. We wouldn't be able to do different tasks or perform some activities. Light is very much important to us that is why we always see to it that each area in the house is equipped with proper lighting.
But as we buy bulbs and other types of light from stores, do we really know what we are going to use it for? Do we really know what type of lighting we are buying and where to place it? Well, for a change, instead of just giving you tips, why don't we try to look into the different types of lighting just for some knowledge. For sure, this basic knowledge can change the way you choose and use lights.
1. Natural lighting.
Natural light doesn't just refer to the light from the sun or even from the moon. But it also refers to the moving light created by fire. Kinetic lighting may come from a candlelight and firelight. The quality of natural light varies depending on the weather, season or time of day.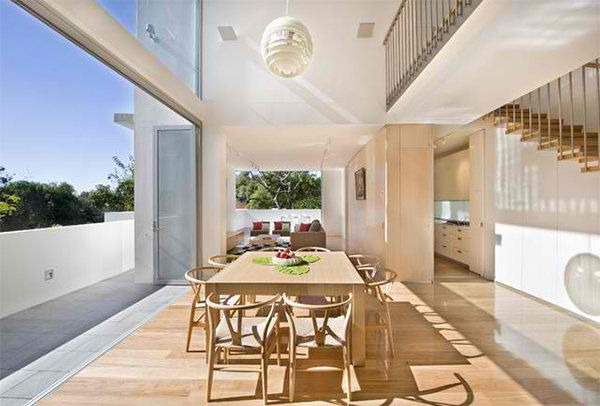 An interior flooded with natural light have an airy and relaxing feel. It also looks more inviting with a brush of serenity and peace.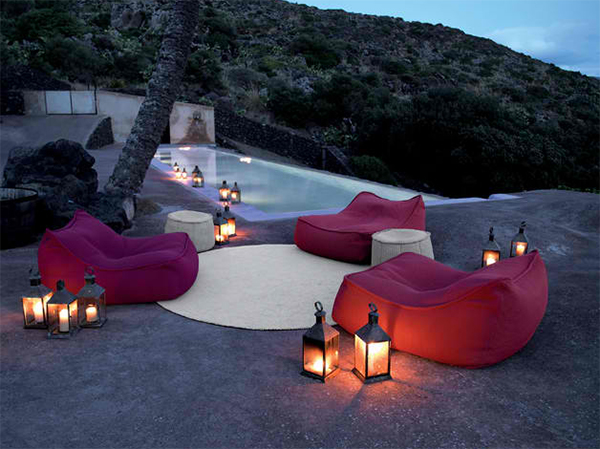 Candle lights are usually used for outdoor use but it can also look great for the interior. Most of the time, it is used for the dining area or even for the bedroom.
2. Ambient lighting.
This provides overall illumination to the area that is why it is also called general lighting. This will allow people to do activities safely since it radiates a comfortable level of brightness. It is used to light areas for walking, conversing and identifying objects. It washes a room with light and flattens the interior with very little shadow. Example of ambient lighting is wall sconce and paper lanterns.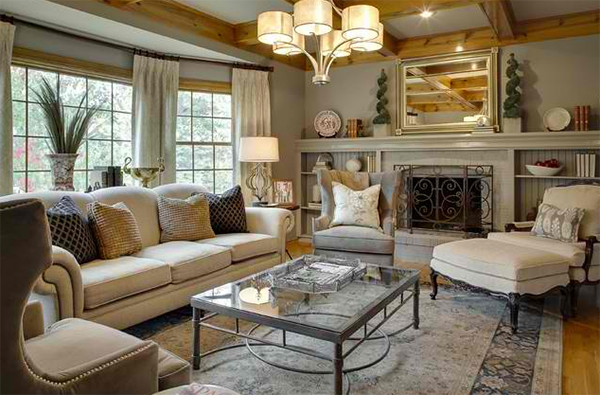 Chandeliers are also ambient lightings as it bring brightness to an entire area like this living room.
This bedroom uses wall sconces on each side of its headboard. This provides enough lighting for the user to do some activities like reading while on the bed.
3. Task lighting.
This lighting allows us to do specific tasks like reading, grooming, preparing and cooking food, writing, playing games and others. Since this is used for certain tasks, it has to be free of distracting glare and shadows. Track lighting can be provided by floor lamps, desk lamps, recessed and track lighting, pendant lighting and under cabinet lighting.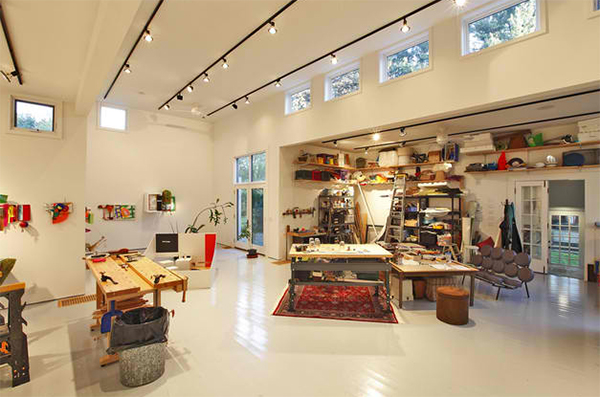 This artist studio used track lighting to provide light to the entire area.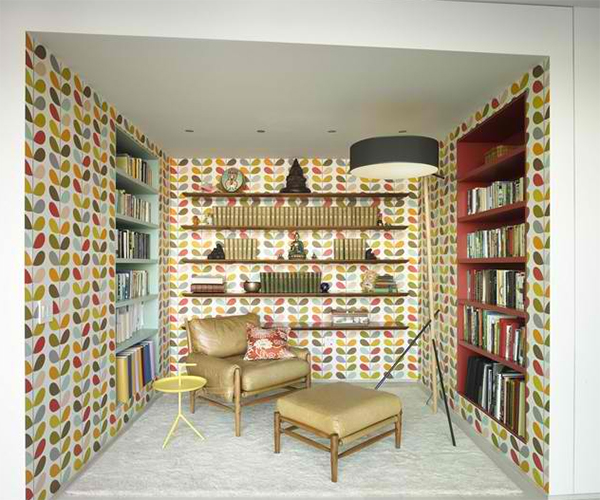 The wall of this area is filled with patterns but of course, it isn't dark. A floor lamp lights the area and allows the user to read and do other activities in here.
4. Accent lighting.
From the name itself, this kind of lights add drama to a space for more visual interest. This is used to highlight paintings, displayed collections, houseplants, outdoor landscaping, sculpture and others. This is provided by wall-mounted picture lights, recessed lights and track lighting.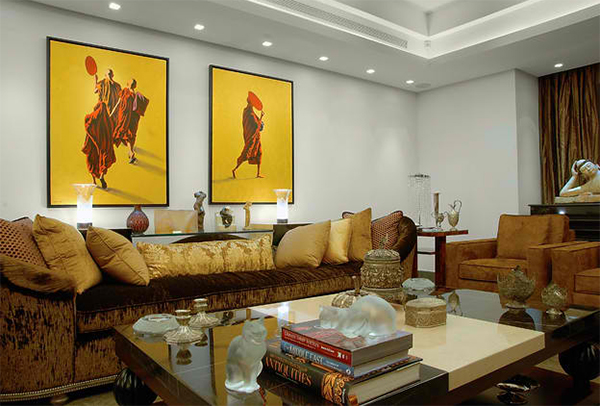 Draw the eyes to these wall paintings by adding lights to it. Your artwork collections will never go unnoticed!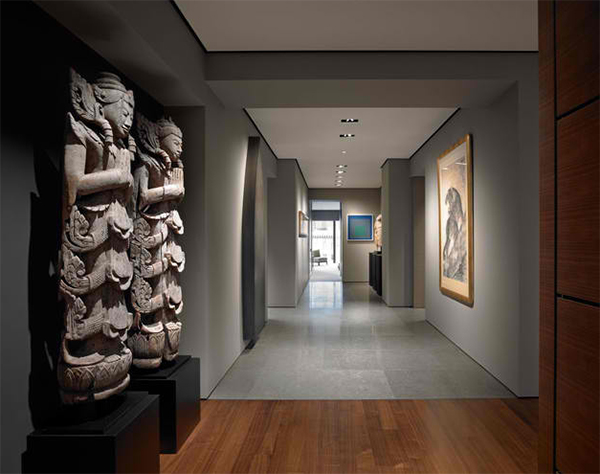 Who says sculptures on pedestals are just for museums? They look great too for hallways and dark corners. Just add some spotlight to it and they will look even better.
5. Aesthetic lighting.
This kind of lighting refers to the type that makes it a work of art. This works for decorative purposes just like a spotlight that illuminates a statue or portrait on the wall. This type of lighting also needs to be used along with other lighting types.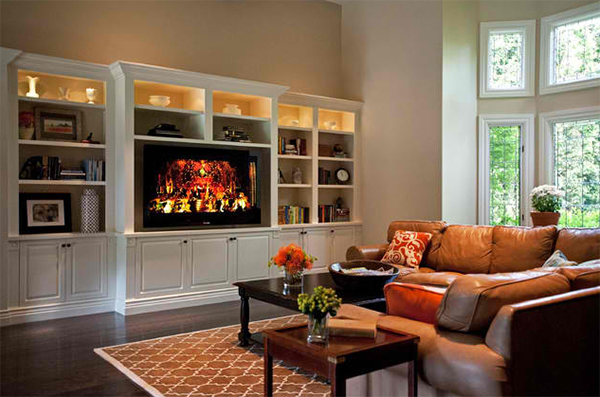 A cabinet without lighting would be alright but with the recessed lights added to the upper cubbies, it brought the storage system's appeal to a different level.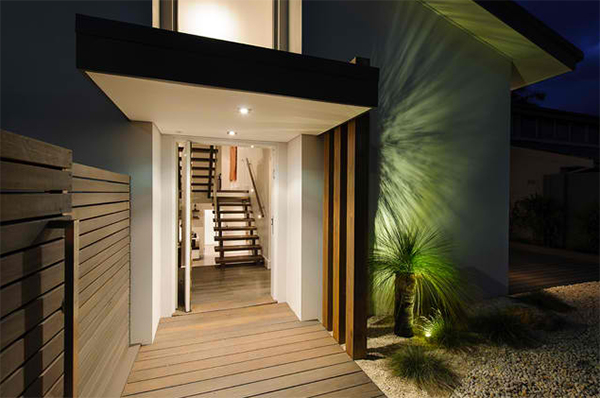 We both know that this entry will still look good without lights but aesthetic lighting was added to illuminate the plant which give a very stunning effect.
Mentioned above are the five different types of lighting. We use all of them together to create the ambiance of our homes and to make our spaces functional. So, now you already know what type of light we would need for a certain area of the house. With the knowledge about lighting, we will know never look like ignorant when buying lights and working with an interior designer.