15 Sexy Curvy Table Lamps to Seduce Your Space
Table lamps are one of the home decors that are commonly used to add zest to a space. It is preferred by many because aside from being a mere decoration, it could illuminate a room. But there are some who would just pick a lamp for their side table just to get away from a boring spot. That is fine too especially that lamps come in so many different designs and colors. Some look fun while others have that luxurious appeal. The kind of lamp you choose would depend on the type of interior you want.
If you are aiming to bring in softness and sexiness to your space, a curvy lamp will be the perfect choice. Apart from having chic looking bases, these lamps also have matching shades that are elegantly designed to uplift the grandeur of your home's interior. So, today, we have gathered curvy table lamps to seduce your space and to give your inspiration. Here we go!
Florentine Gold Lamp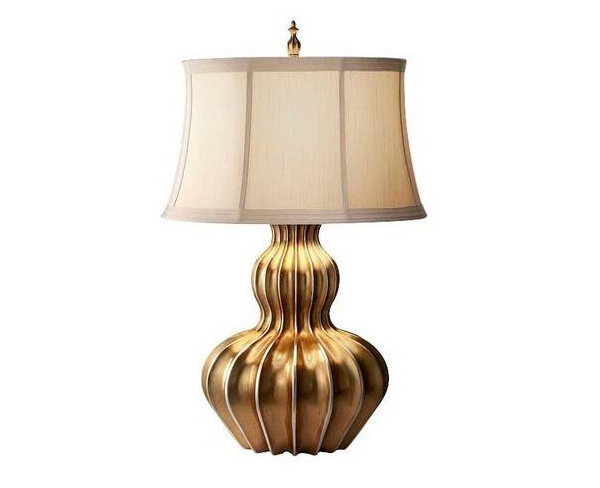 A shining beauty with opulent golden waves and a curvy biscuit lampshade that completes the voluptuous piece.
Stormy Lamp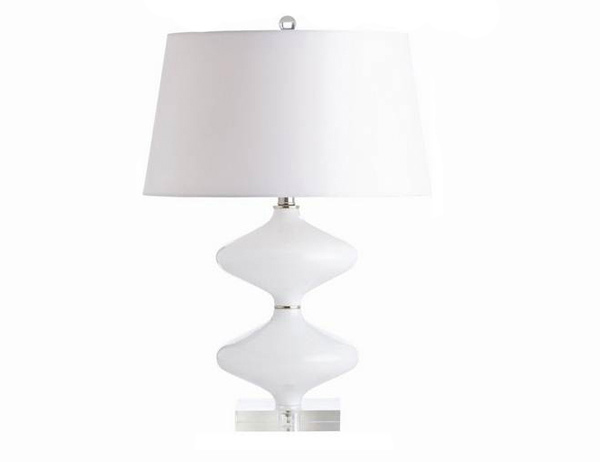 Add this curvy lamp for an open elegant expression of style and beauty in white and light. It has opal glass with an acrylic base, silver ring details and a slightly tapered shade.
Weathered Black Lamp
The base may be weathered but its curvy design still completes the look of the lamp that sure is an attractive piece whatever the setting is!
Kaleigh Lamp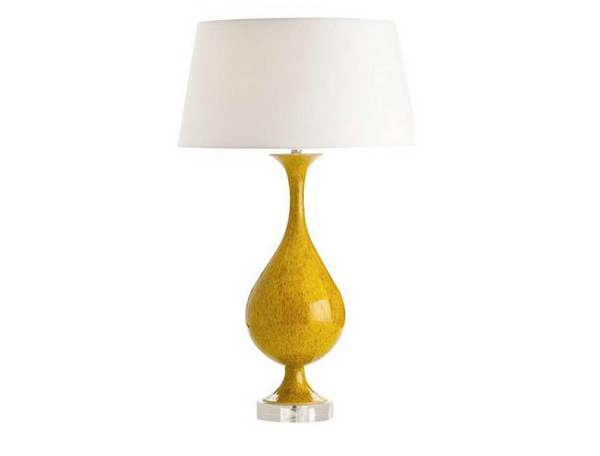 Citron reactive glaze finish on a clear acrylic base and topped with a white shade- what could be more dashing than this?
Walter Lamp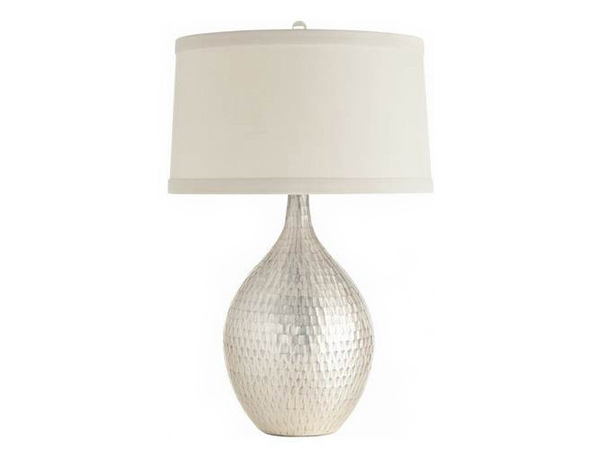 Your space is sure to get an aura of excitement with the rippled mercury glass lamp that looks like a mermaid's tail!
Audrey Table Lamp, Egg Blue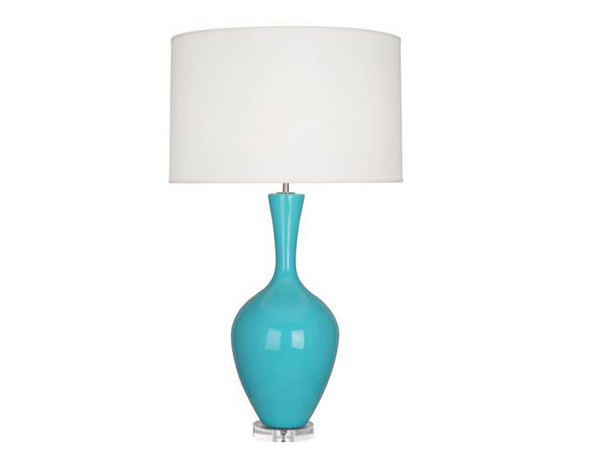 A classic silhouette that comes in a Lucite base from amethyst to baby blue.
Ariel Table Lamp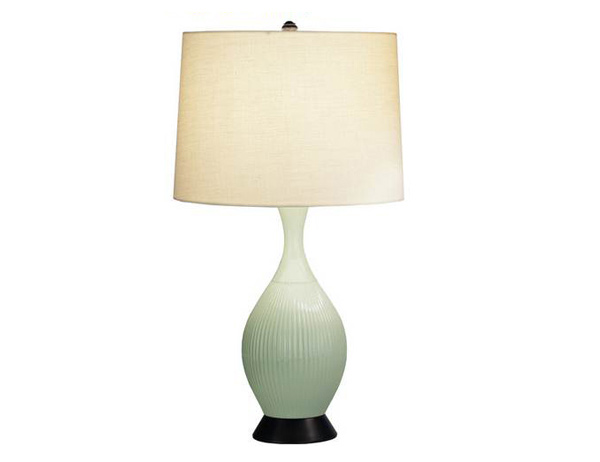 Be captivated with the hourglass figure of this lily glazed ceramic lamp in off-white linen shade.
Chloe Pink Iron Lamp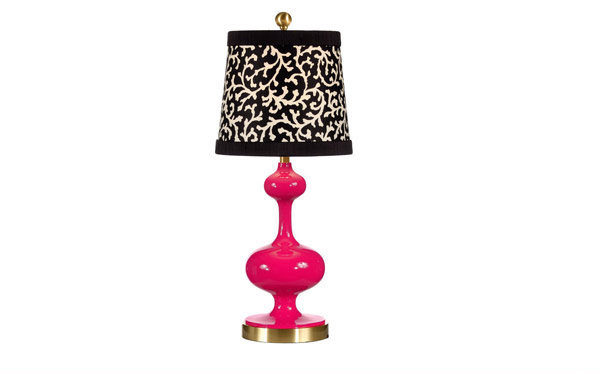 A lamp that is all about glamour with a hot pink curvy base and a black and white shade with white swirly designs.
Meena Blue Glass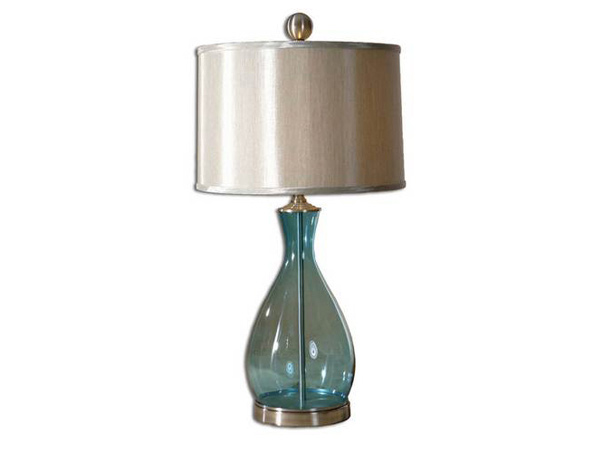 The clear blue mouth blown glass base and sating nickel accent reflects light and beauty in the home.
Guthrie Table Lamp, Chrome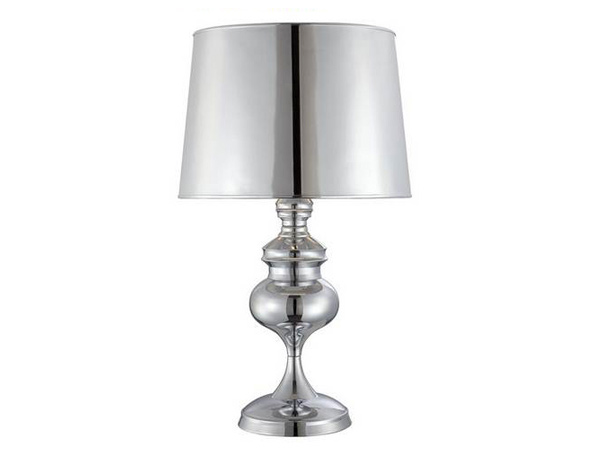 A modern and chic monochrome lamp that gives an instant upgrade to the look of your interior.
Malawi Cheetah Print Buffet Lamp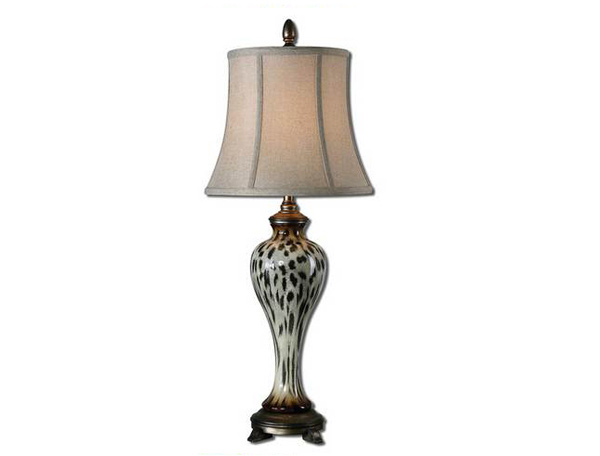 Intricate flecks and warm hues are printed on this curvy lamp that pays tribute to the fastest animal in the planet!
Crepitava Crackled Glass Lamp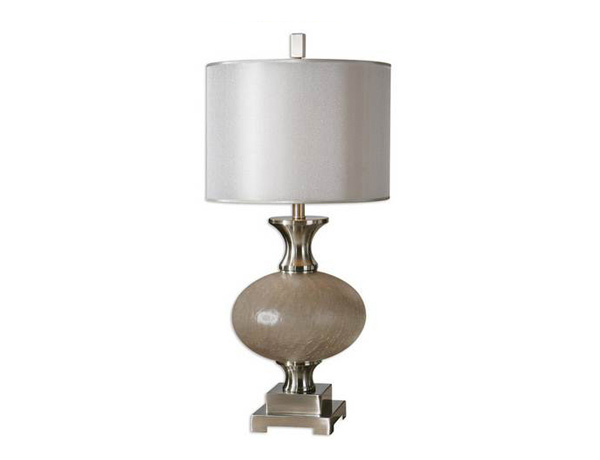 A glamorous lamp with sensuous curves and is full of charm and appeal. Even when the lights are off, this still is a pretty piece!
Jonathan Adler Claridge Table Lamp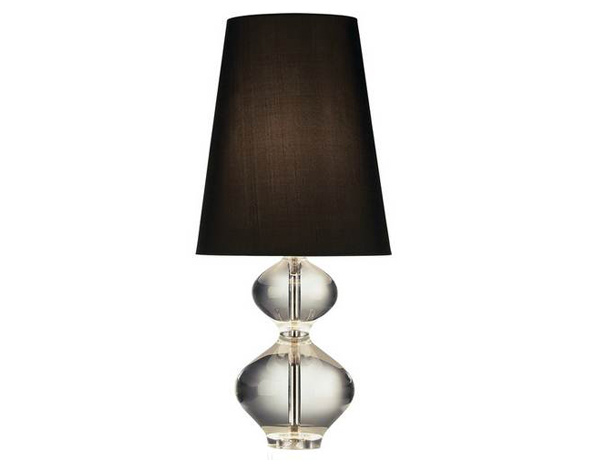 Get a royal-like table with this lamp made of crystal, nickel and a dupioni silk shade.
Robert Abbey Crystal Accent Table Lamp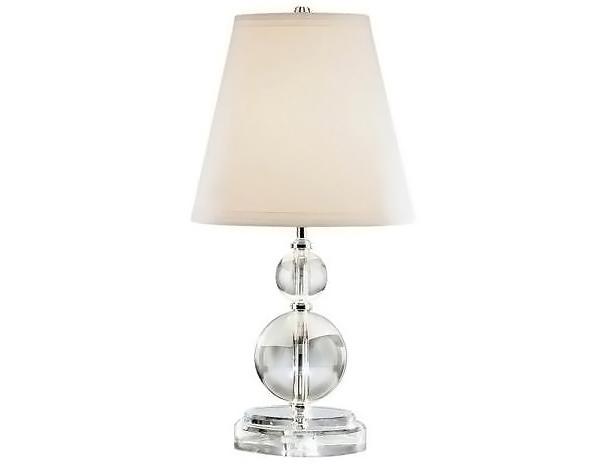 Lead crystal glass base with three tiers of glass added with silver plated accents- this sure is one stunning lamp to add in your interior!
Hilea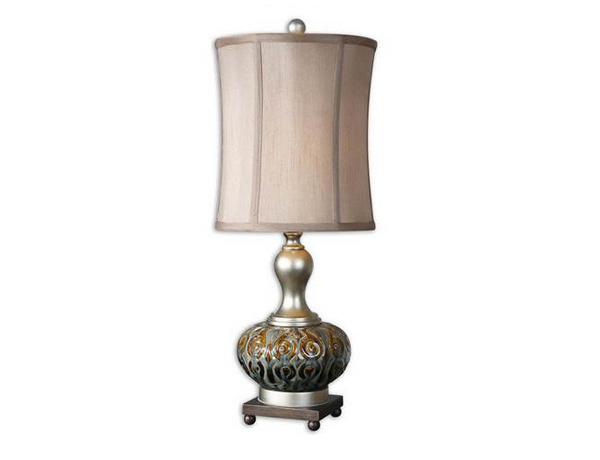 Bring in glamour to your room with this rich textured base and bronze detailing.
So, what do you think of these curvy table lamps? Well, they do look pretty, stylish and fashionable. Getting one with this style with add an instant sexiness to your room. Its soft flowing curves mirrors a woman's beauty but these will still look great for a masculine space too. It just depends on the style you choose. You can look at more bedroom table lamps that have varying designs to give you ideas of the styles that are available in the market. Hope you enjoyed this post!