Unique Industrial Chic Molded Concrete Jerry Can Lights
All of us are familiar of plastic bottles. We can see them everywhere since these are used to keep and store various items that we need for the home and also for work. Well, most of the time, plastic containers just go to the trash bin. But others are conscious of what these items can do to nature. So, they would recycle it by using it to store some stuff. Some transform them as a desk organizer, planters or storage for whatever things you can think of. But today, we will show you how a designer used a plastic container.
Instead of throwing a plastic can, a designer made use of it as a molder for a lighting that is called Concrete Jerrycans. The project created a connection between the world of industry and plastic. These are handmade lightings using classic plastic containers as molder for the concrete. A beautiful lighting is the result of this idea as it holds gold plated brass pieces. Let us take a look at the lighting below.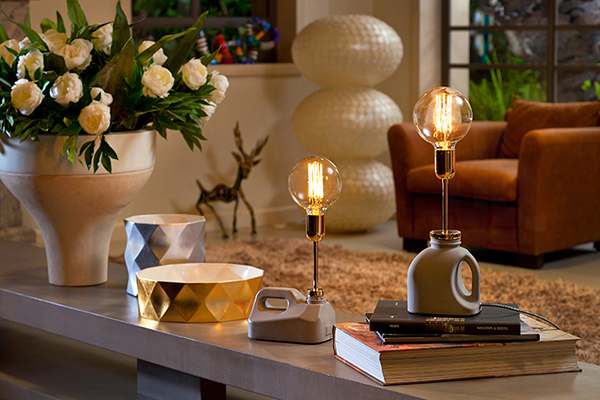 These are indeed cute lightings! Imagine this sitting in your very own side table. I'm sure your gonna love it!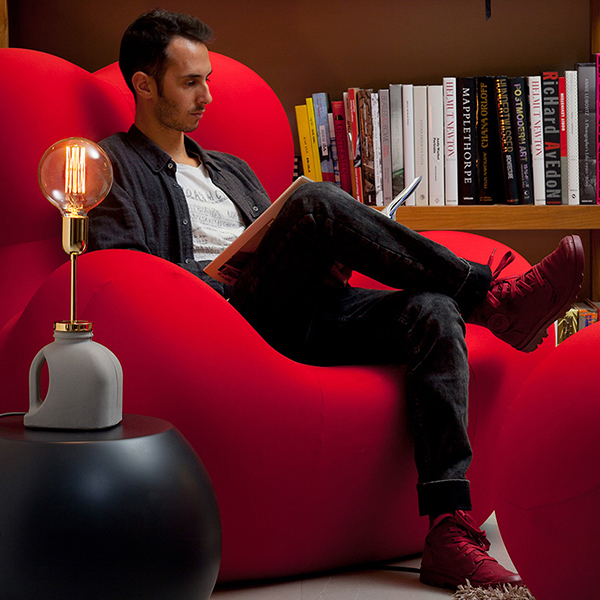 The gold plated details of the light add to its appeal.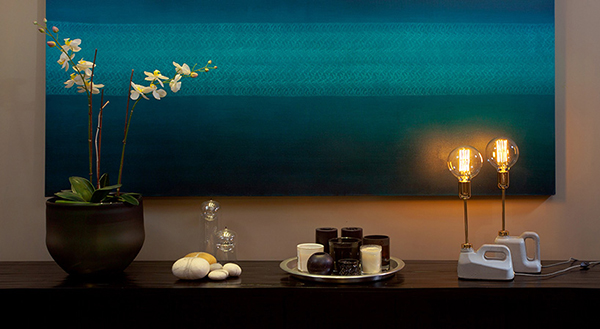 Using gold seems to alleviate the look of the lighting especially if we would think that the base is merely plastic.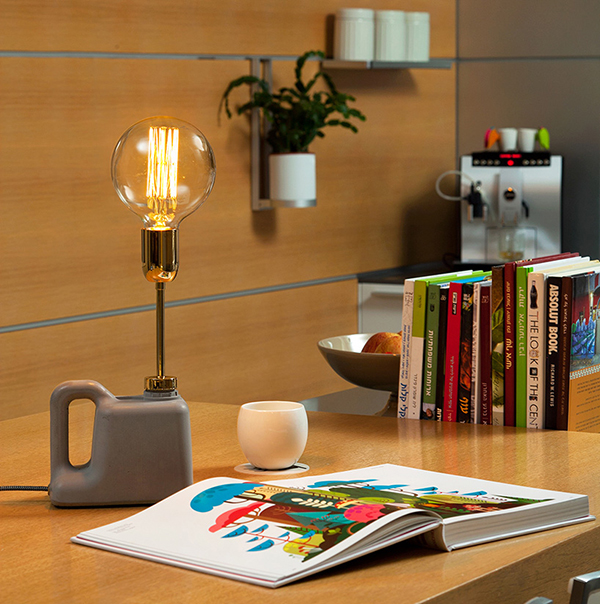 This would be easy to carry and transfer to one place to another because of its handle.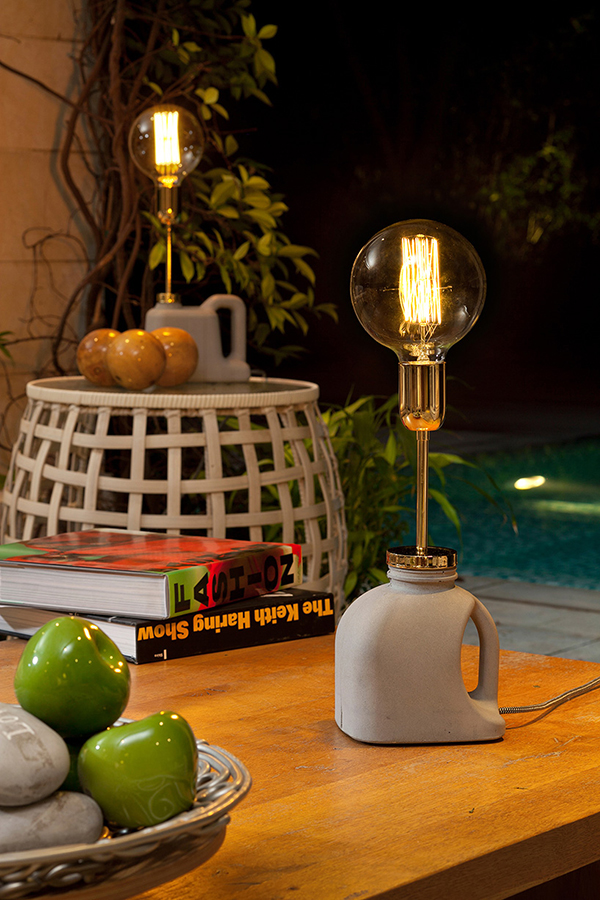 I like the contrast of the base and the light itself. It gives an industrial chic impression.
The lighting comes in three different designs and versions.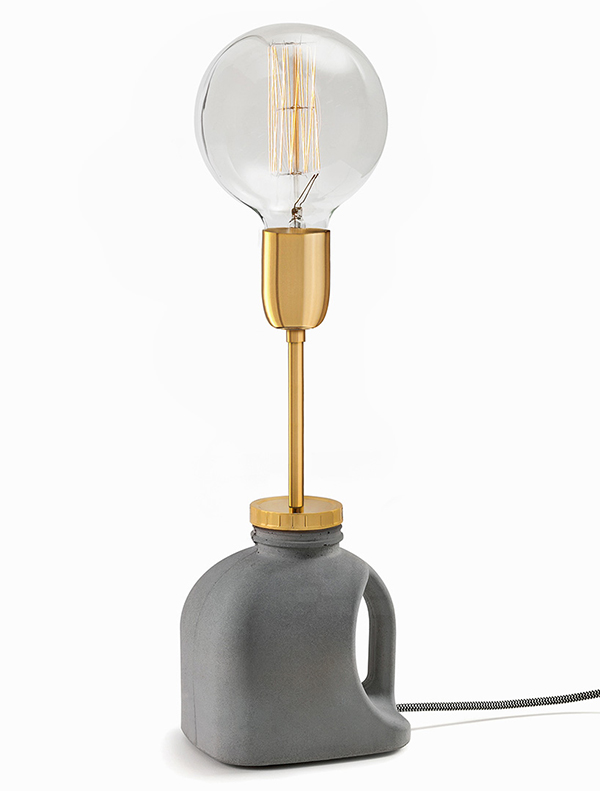 The fat model has that bulky base design but carry the same gold plated light.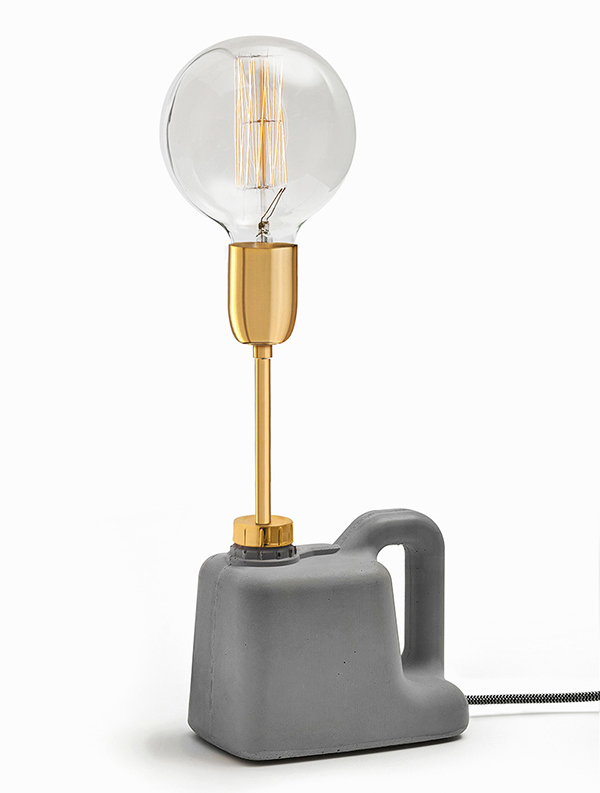 This is the 4L model. The lighting made use of custom made cap.
Isn't this a gorgeous unique lighting? I like that they were able to give a recycled look to this one while retaining a beautiful design especially with the gold plated details. This lighting is a brainchild of Alon Design Studio. This might even give you an idea that you could create other base designs for your lighting by molding concrete on different items. Can you tell us what you think about this lighting?