Go Fun and Geeky with The Question Block Lamp
I know that most of the 90's kids have tried playing with the famous video game Super Mario. It was indeed fun to play with especially with Mario and Luigi's adventures in saving the Princess. But of course, this game is still up today but the graphics was updated and some changes were incorporated. Nevertheless, it has marked in our minds and would remain as part of our childhood and of course an integral part of video game history. With that, various items had been designed based on this video game just like this lamp that we will feature today.
Remember that question block that Mario knocks into with his head to get a sunflower or a coin? Well, you can't just see that on games now. You can even have your own question block in a form of a lighting. This is called the Question Block Lamp. It lights and turns off if you tap the bottom using your hand or palm. It also have that DaDing sound effect which makes you feel like you were able to gather coins just like in the game. Fun, right? Let us see more about this lighting below.
The cube is yellow in color with a question mark on it just like what we can see in the video game.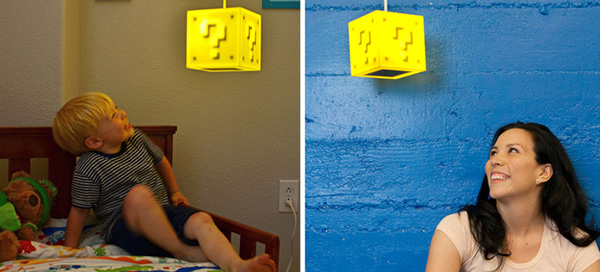 It is fun not just for kids but adults too! I guess anyone would really be addicted with its DaDing sound when you tap on it. Coins, coins, coins!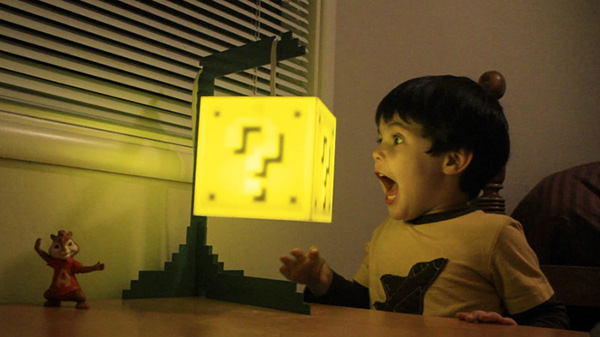 One has an option to use it with an aluminum stand so it can be used as a table lamp.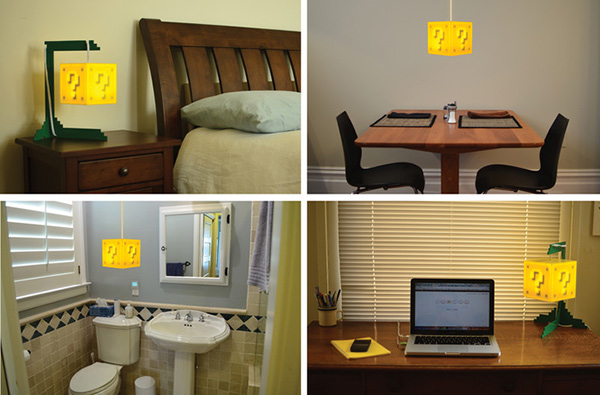 You can use it anywhere you want to because it is made of high quality materials.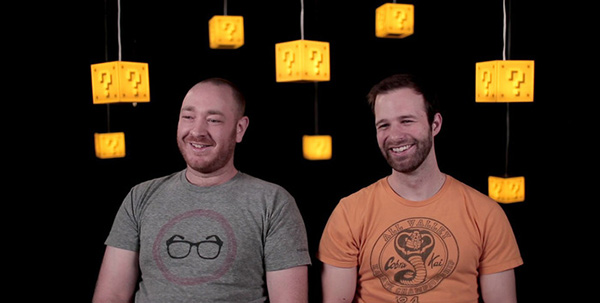 The creators of this lighting started producing the lamp in 2012 in Etsy. But an upgraded version was made and produced through Kickstarter.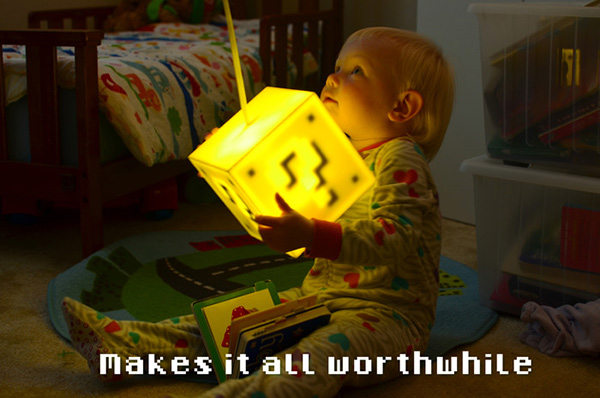 And yes, it can be safe for little ones too making it even more worthwhile.
Such a fun and interactive lighting indeed from 8-Bit Lit. I don't know about you but me, I really want this one! It isn't just fun and cute but it also brings back the old school gaming. I have lots of happy memories about the family computer with my brother. That is why I'd love to get this Question Block Lamp. How about you, do you love it too?