20 Charming Circular Oak Dining Room Tables
When I was in college, designing wooden furniture is usual – and a primary choice is always Oak because of its quality, but of course, as students, we couldn't ask our parents to get us Oak that easily, so we opt for wood with lesser quality but has the same finish, and there are a lot more options for us to make and design that is.
So for today, we have one pretty list for you guys, this is about 20 Charming Circular Oak Dining Room Tables! These are beautiful tables and dining room spaces for that matter that actually may encourage you to redecorate or update your spaces! The tables in this list comes in different sizes which I'm sure that you will definitely love. Let us check them out!
1. Bay View Osterville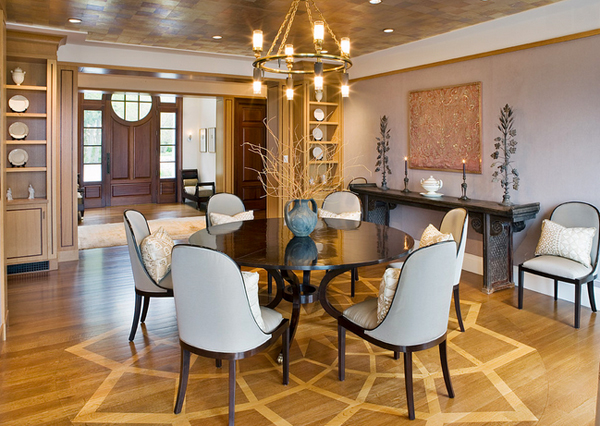 This awesome black Oak table complements well with the grey high-back chairs and the lovely flooring.
2. Brookline Private Residence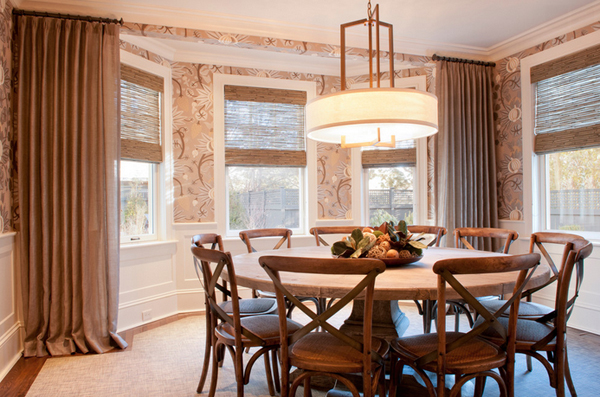 Here is an unfinished approach to an Oak table, it totally blends in with the whole dining room.
3. Buffehr Creek Residence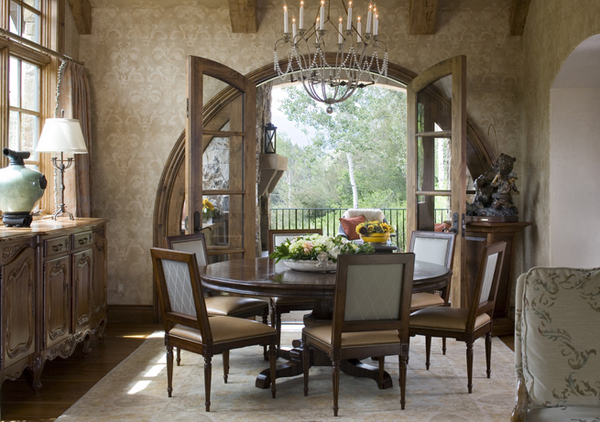 A classic dark wood stained table for a more polished look.
4. Chicago Traditional Dining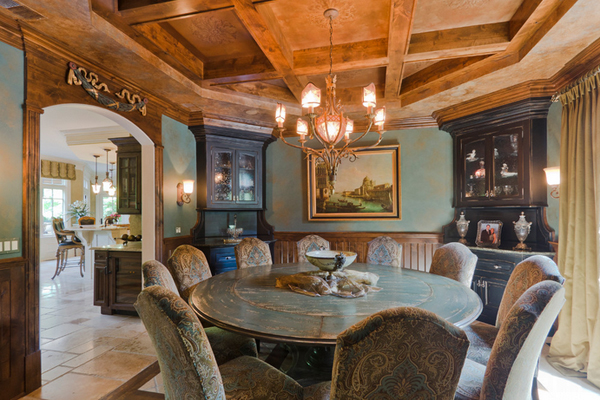 Shabby-themed dining room – we got you covered!
5. Florida Beach Home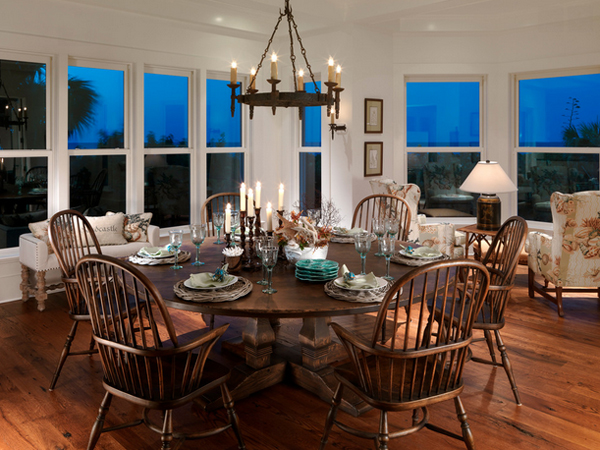 I know that the chairs in this home is stunning in itself, but let us not forget the wonderful table and pendant light we have here too!
6. Formal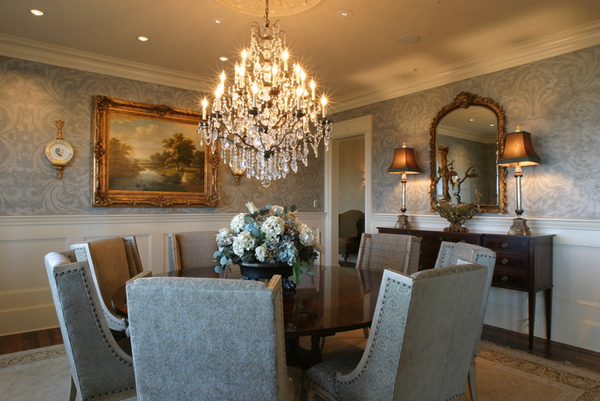 Simple tables, when paired with awesome chairs makes one room more glamorous and sophisticated like this one!
7. Glamour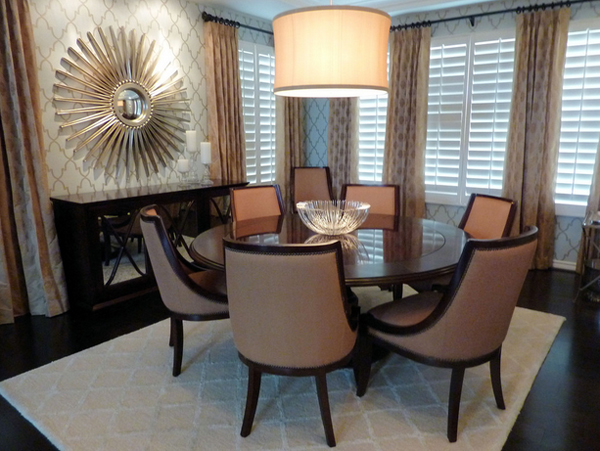 Sunburst mirrors are great especially when strategically placed in the right locations – like in this dining room!
8. Island Dwelling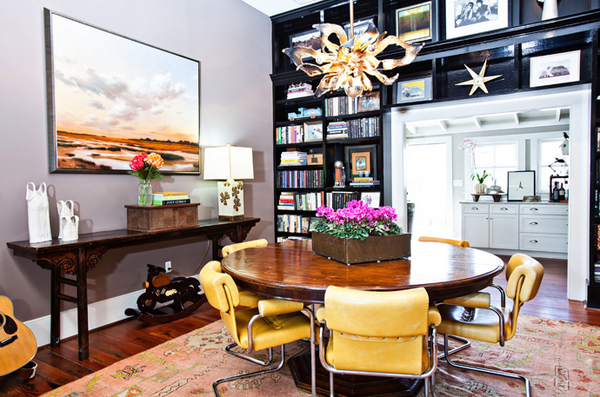 This dining room table is more business like because of the yellow vintage chairs complementing it.
9. Kukio Residence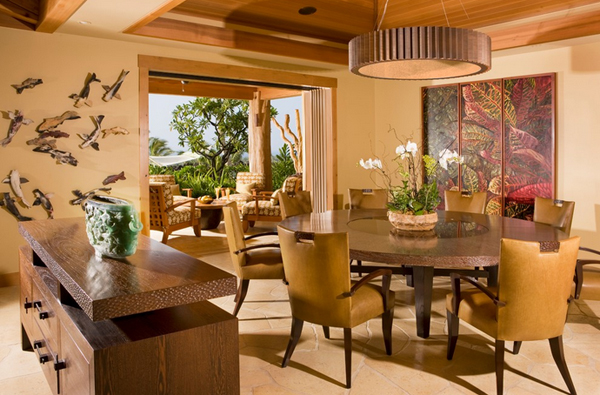 Kukio Residence sure looks more Asian than expected – but still stunning of course!
10. Last House on the Left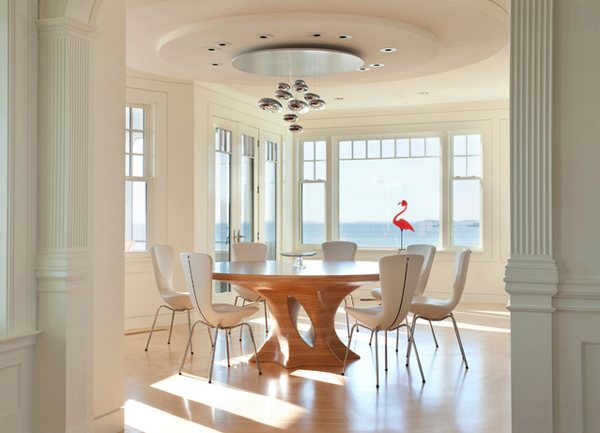 This is one classy dining room space with one exemplary dining room table contrasting the entire color palette of this space.
11. Mountain Cabin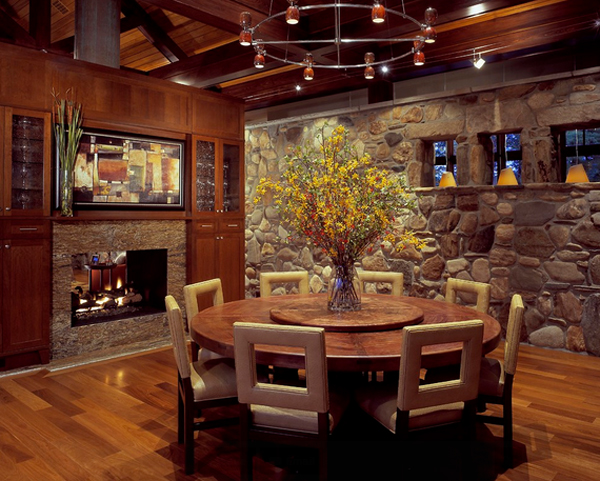 I do not like movies that includes cabins – but I'll give an exemption with this space – really stunning!
12. New York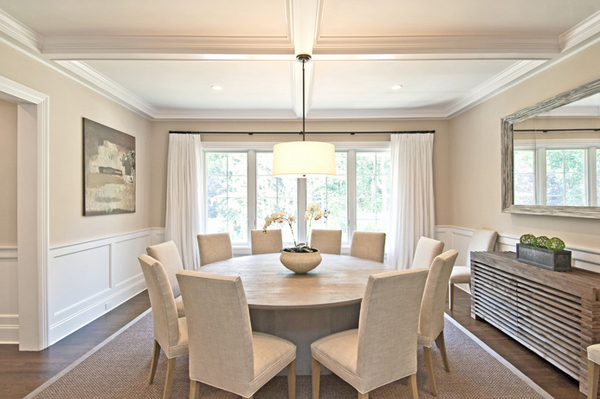 This dining space is really divine, I love the whole aura it has and quite the feels for the table and chairs too!
13. Pacific Heights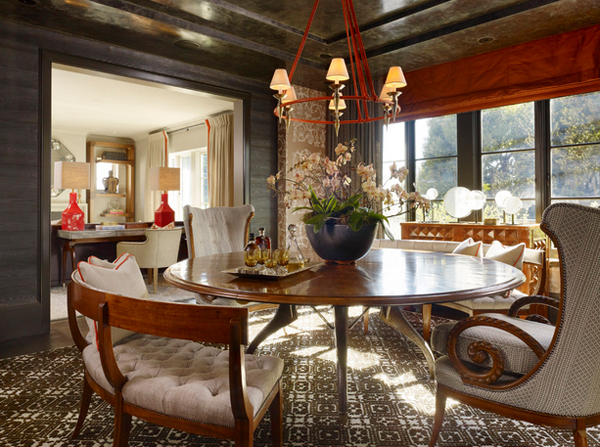 Cute chairs that makes this dining set more classy and fancy!
14. Tampa
High back chairs really make simple tables stunning! Plus the gorgeous chandelier too!
15. Transitional Home with Ocean View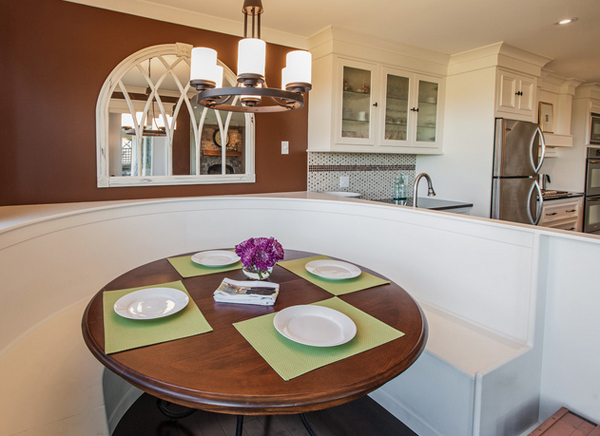 Ocean view or not, I still dig this dining set!
16. United States Traditional Dining Room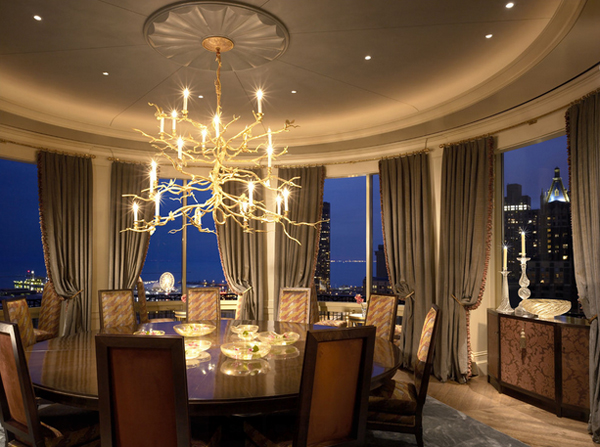 I totally love this awesome lighting fixture we have in this dining room!
17. Urban Sophisticate – Transitional Home in Wrigleyville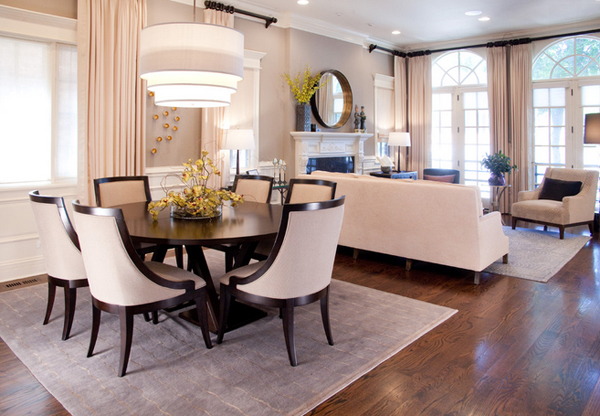 Urban living couldn't be more classier than this – simple and sophisticated.
18. Wedderburn Estates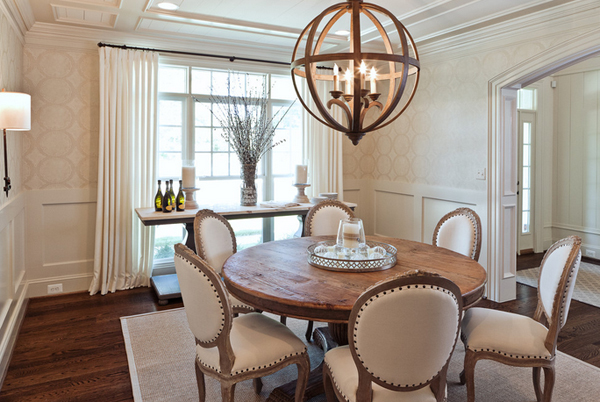 3 things – the chandelier, the chairs and then the table! Love them all!
19. West Midlands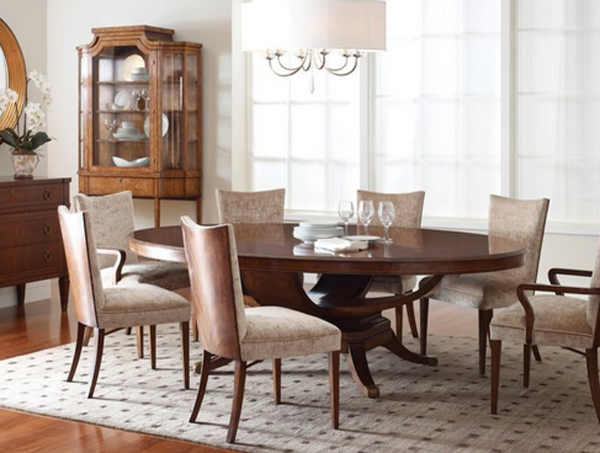 This is one large Oak dining table that can pretty much cater to a large family or crowd!
20. White Brick Mediterranean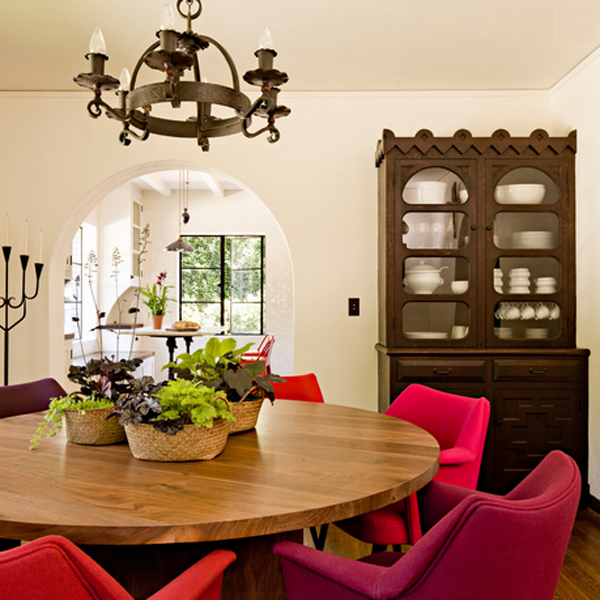 This is one cool dining room set with different colored chairs. Fun space!
What do you think about this list guys? Both the tables and the dining room spaces in this list is quite something, don't you agree? If you liked this list about round Oak tables, you'd like other designs of perfectly crafted tables made from wood that are available in the market today.