20 Comfortable Outdoor Garden Furniture Ideas in Rattan
There are tons of lists about outdoor furniture – the way we can arrange them, stainless furniture, wooden furniture – and now, rattan; generally, raw rattan is processed into several products to be used as materials in furniture making. The various species of rattan range from several millimeters up to 5-7 cm in diameter. From a strand of rattan, the skin is usually peeled off, to be used as rattan weaving material. The remaining "core" of the rattan can be used for various purposes in furniture making. Rattan is a very good material mainly because it is lightweight, durable, suitable for outdoor use, and – to a certain extent – flexible.
Rattans are extensively used for making furniture and baskets. When cut into sections, rattan can be used as wood to make furniture. Rattan accepts paints and stains like many other kinds of wood, so it is available in many colors; and it can be worked into many styles. Moreover, the inner core can be separated and worked into wicker. Check out the pictures below.
1. Barlow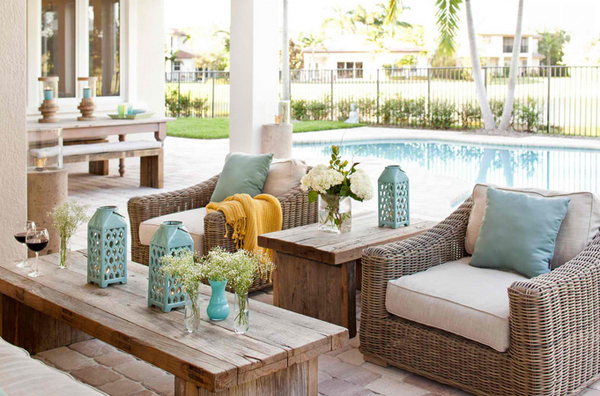 Rustic wood tables add a sense of age and texture to this porch that wouldn't be there if the tables looked like the chairs. The blanket is another nice touch.
2. Beach House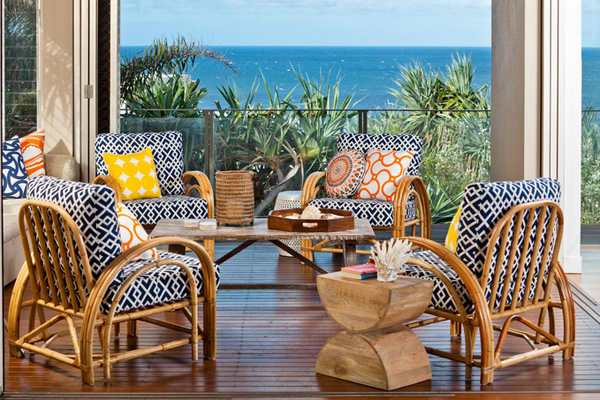 Coastal style Navy graphic weave outdoor fabric used on these stunning cane chairs.
3. Belgrave Mews North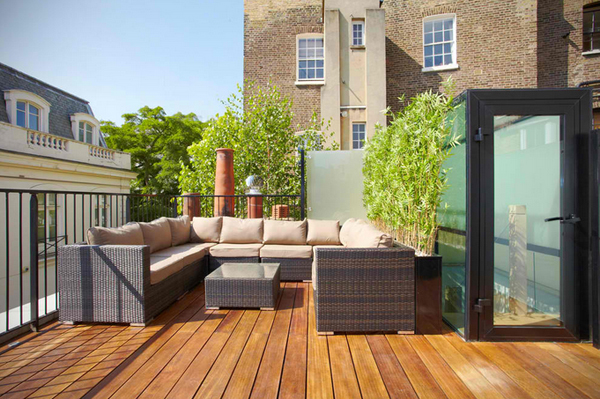 I love how the sun just makes this space very calming and soothing.
4. Desert Jewelbox
Fire warms the outdoor lounge on chilly desert nights, making this room as comfortable as any indoor living room.
5. Furnace Street Riverfront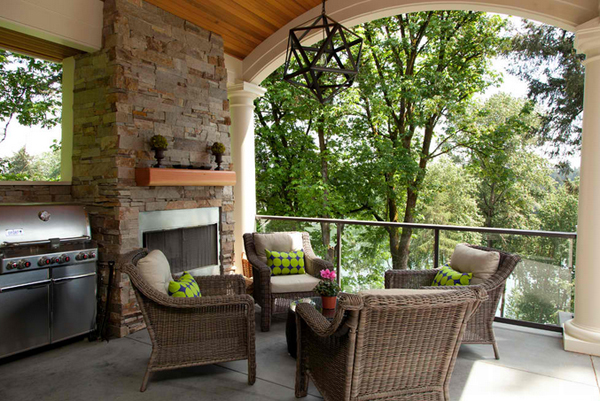 This new riverfront townhouse is on three levels. The interiors blend clean contemporary elements with traditional cottage architecture. It is luxurious, yet very relaxed.
6. Malibu Mediterranean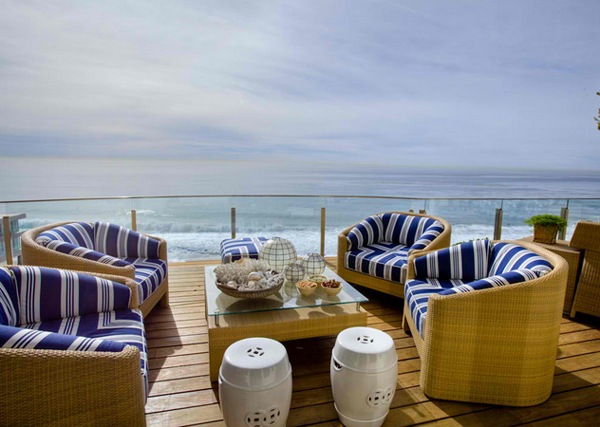 Beach at this beachfront home, sandy neutrals get a kick from bright nautical stripes without competing with the ocean view. Deck your coffee table in driftwood, shells and sea glass arranged in a beautiful bowl to top off the look.
7. Maui Sanctuary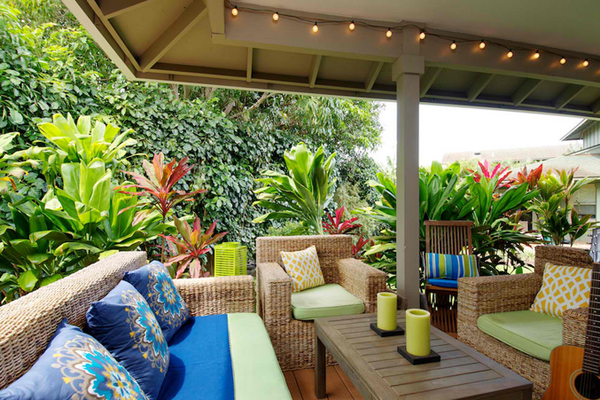 Outdoor string lighting makes sense on Maui, Hawaii, where the weather is warm all year.
8. Mayfair Home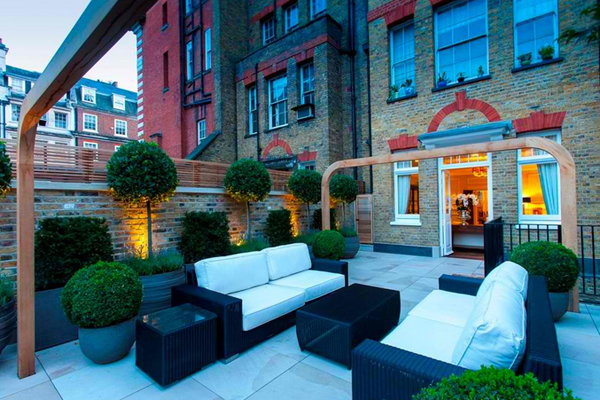 The plants surrounding the seating area is beautiful – it is obvious that they are well taken care of.
9. Mercer Island Waterfront Estate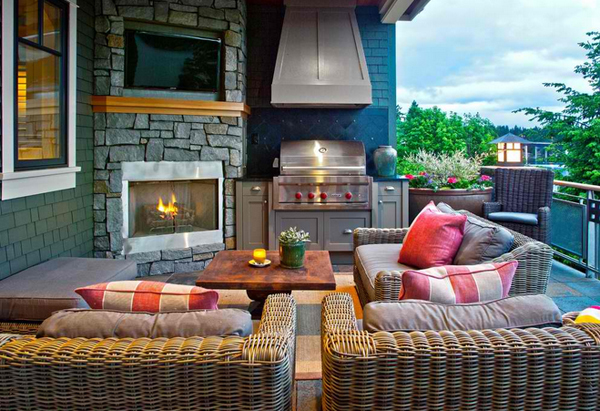 This cozy outdoor room has a grill as its finishing touch. The grill has its own vent hood, designed into the home's architecture.
10. Milwaukee Country Home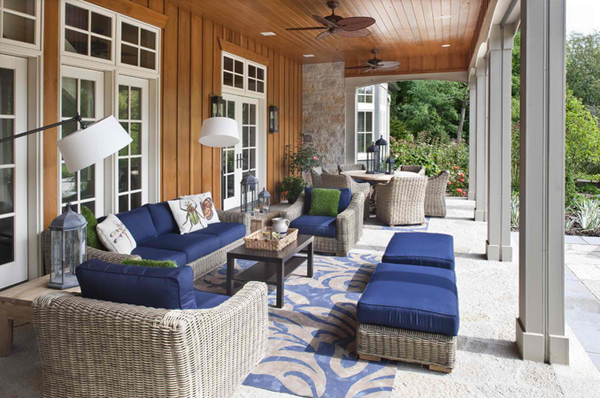 Standout ceilings. Exposed rafters, beadboard and the famous Haint Blue hue draw attention to this often-overlooked porch design opportunity.
11. Modern Moroccan Roof Top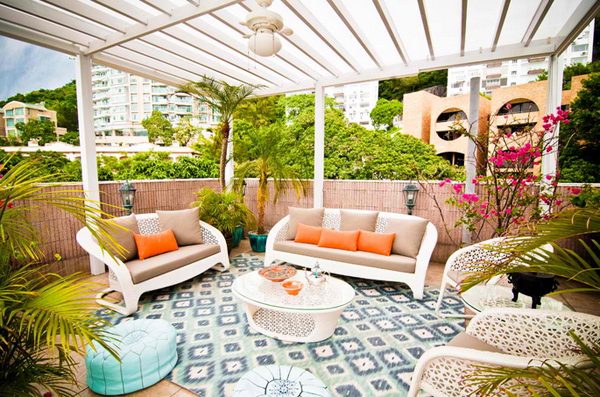 Beige is a great base color for spaces inspired by exotic destinations. This year, Moroccan-inspired accessories and palettes are proving particularly popular, so keep an eye out for rugs, furniture, soft furnishings and prints in this style that will add culture and character to your home.
12. Palm Beach Loggia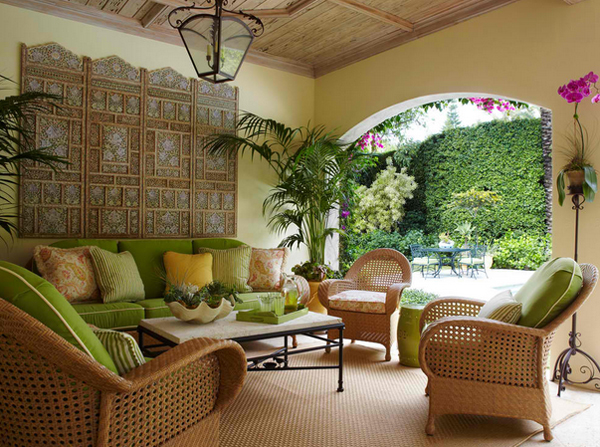 Using a divider as wall art is pretty interesting. The rattan living room set we have in this picture is actually beautiful.
13. Private Residence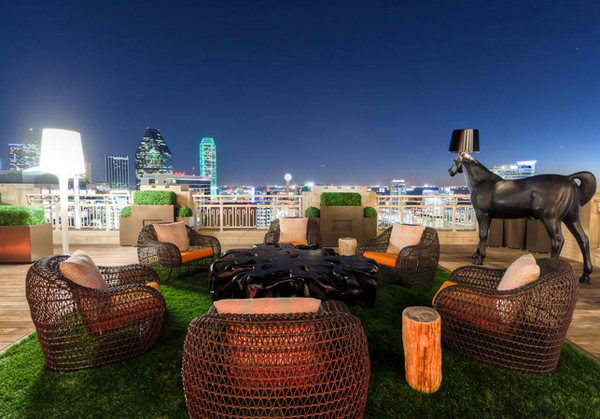 Turn off the oversize Moooi floor lamp and soak in the city lights from this eclectic Dallas rooftop terrace.
14. River Oaks Residence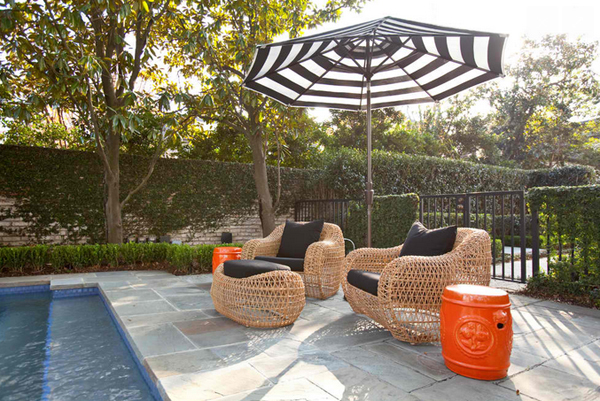 A pop of tangerine adds some vim and vigor to a sedate poolside setting.
15. Shafer Residence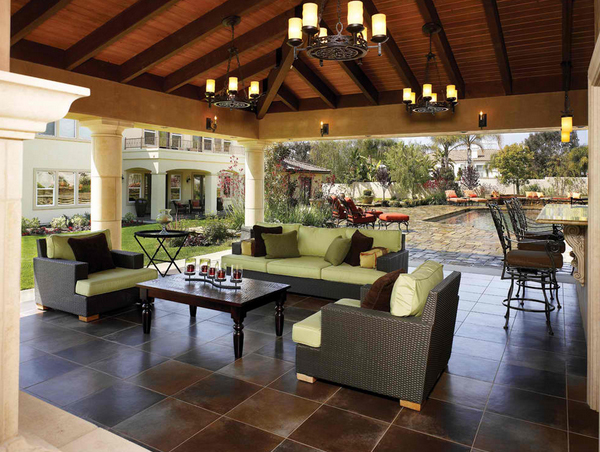 The point was to create an outdoor living space that afforded our clients the same comforts and function as being inside the home.
16. Simpson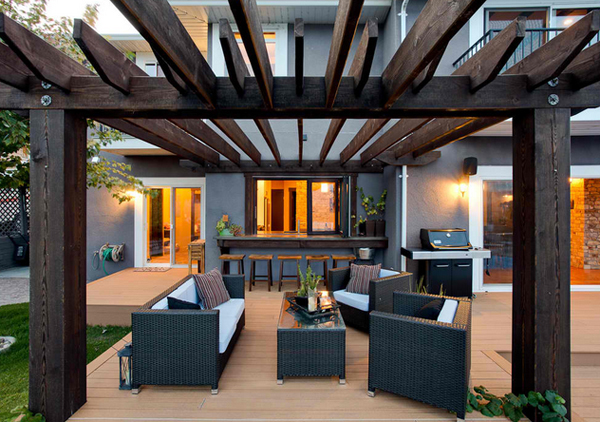 The connection detail of post to girders & beams to girder alternating lengths of the beams is stunning. Trellis's like this makes any space seem prettier than normal.
17. Sophisticated Modern Residence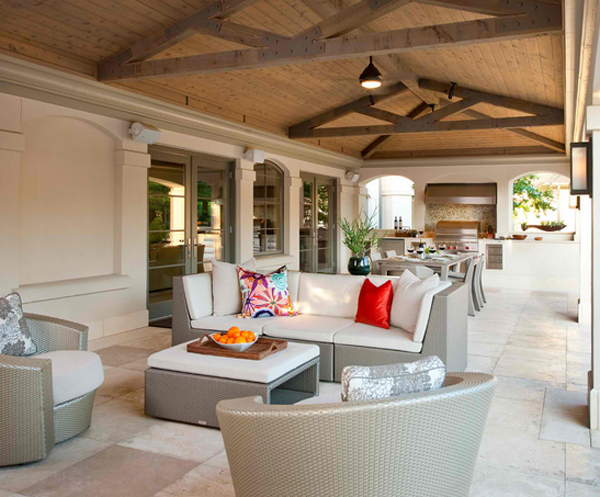 Interesting juxtaposition here with the darker wood and the classic shapes of the stucco design.
18. Sunset House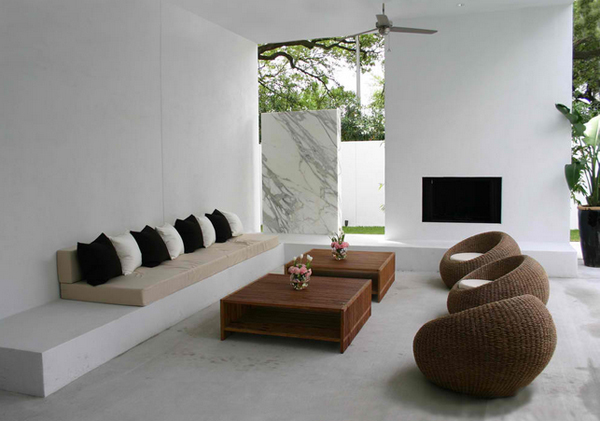 Modern covered outdoor space. Wicker is not just for the traditionalist anymore. Check out how well it works on these round chairs in a minimalist space.
19. Urban Backyard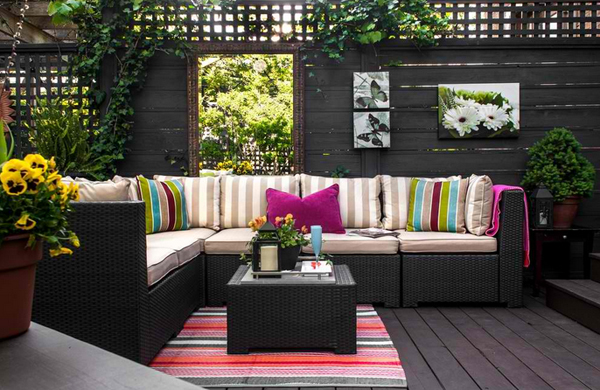 Look at how the seat is arranged and how cute the pillows were used here. This Toronto home is indeed lovely and interesting.
20. Villa Camaruche St. Barths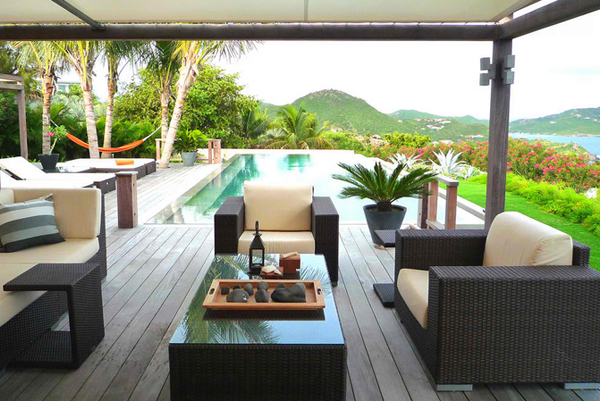 Having a pool outside the house – well, anywhere in the house really, makes one house more fun; adding a seating area close to it also creates a space for entertaining of family and guests and it makes any space pretty.
Many of the properties of rattan that make it suitable for furniture also make it a popular choice for handicraft and art pieces. Uses include rattan baskets, plant containers and other decorative works. Maybe we will be making lists about them too – in the future. Aside from the ones you saw above there are still many other furniture that use rattan. More to come in Home Design Lover!