15 Enchanting Swimming Pool Lights
Swimming pools give us a great opportunity to feel comfortable and fresh. Members of the family oftentimes spend much of their time in the pool most especially during summer and sometimes even at night. That is why there are many designers who never ceased designing different kinds of pools with unique size, shape, and accessories. These designs may be best recommended for the clients as well as the other homeowners who already have an existing swimming pool in their house. When there is an occasion the members of the family used to hold their celebration in the pool to make it more enjoyable.
With that designers realized that they also need to install different kinds of pool lightings that can enhance their poolside. Certainly by creating a different environment in your pool it will also suit your mood and senses. Perhaps the designers will recreate your swimming pool into a kind of environment that you may consider as paradise, too. So now we will show you how the pool lightings can effectively improve the designs of your swimming pools. Let's check the different Swimming Pool Lighting images below.
Tuocailed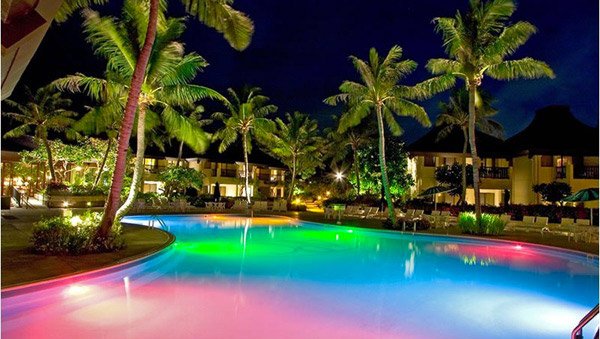 With the green and pink coloured lights installed in this swimming pool the whole place becomes luxurious.
Pool Lightings 1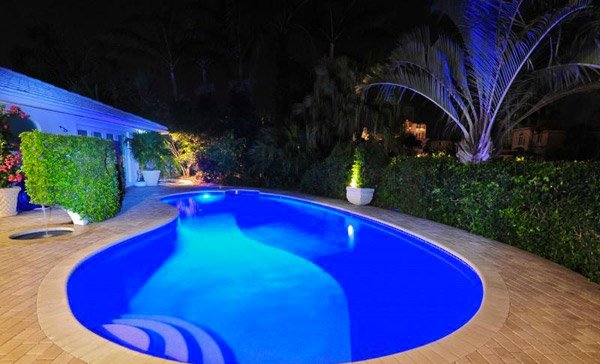 This kind of swimming pool is enough to accommodate huge numbers of guests when used for the family gatherings.
San Diego Premier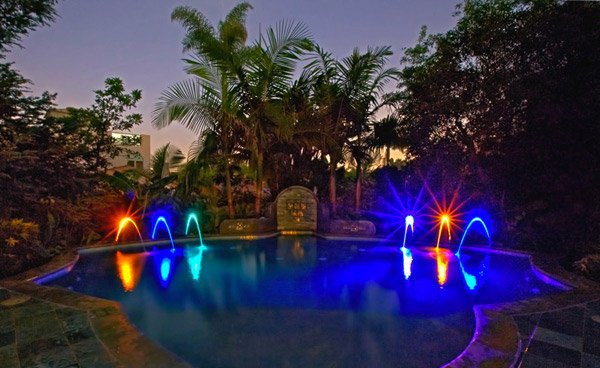 The fountains seem like colorful in the poolside because the designer intended to put the lights near the water fountain.
Northbrook Swimming Pool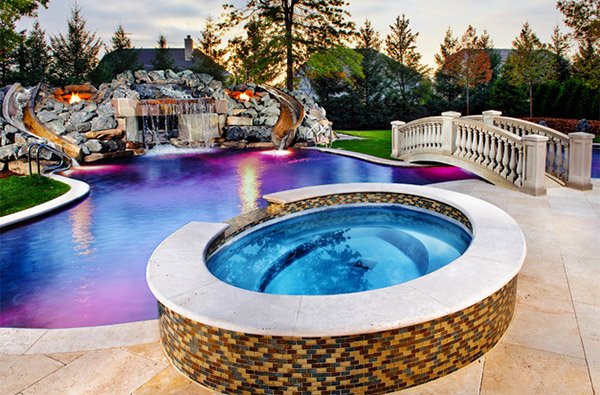 With a large outdoor area that you have in your house, this infinity pools with vibrant lights will really captive your eyes.
Fiber Optic Pool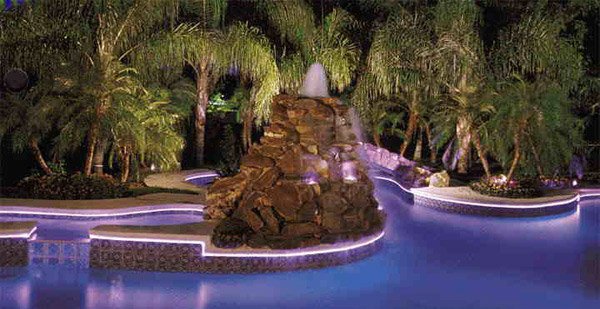 While for this swimming pool the designer surrounded the entire poolside of this LED pool lights that really underline its amazing shape.
Disappearing Spa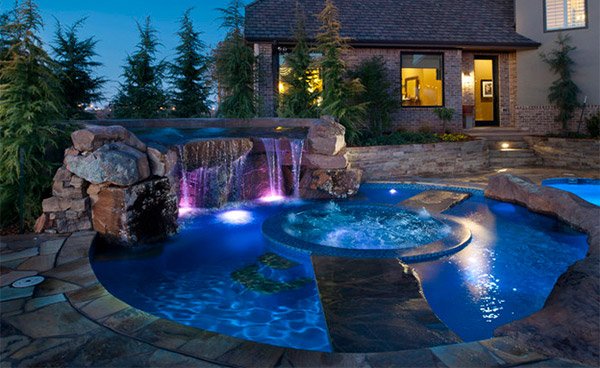 Aside from its lovely lights, this pool is also high-tech for its spa will only appear once it is activated using a remote control.
Fiber Optic Pool Lighting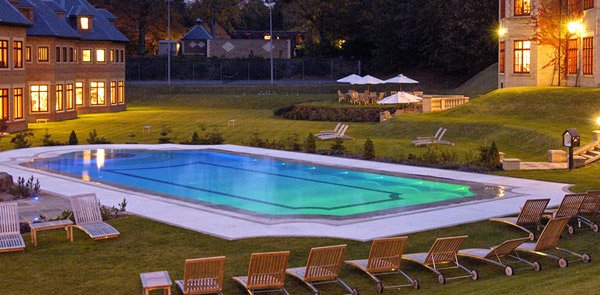 In a simple village like this people in this place can share and enjoy the wide space size of this grecian swimming pool.
Eclectic Pool San Francisco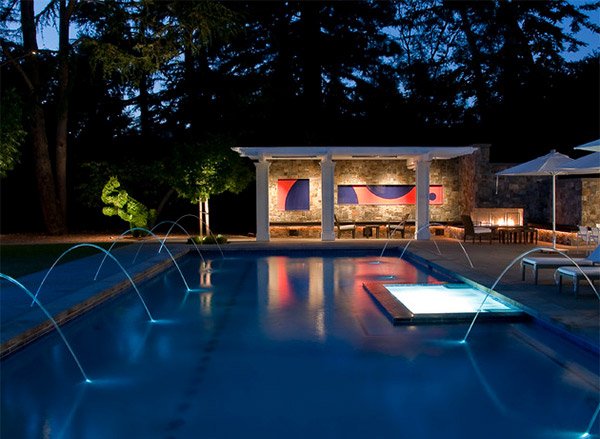 A traditional pool with modern vibe is made even more beautiful with the lighted jets and other lights on the pool and on the deck as well.
Millers Lane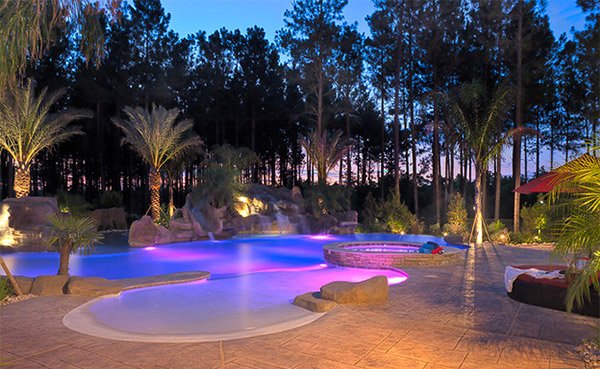 A pool with tropical theme as it sets palm trees creating a beach entry! When the sun sets, the pool lights then take the spotlight in its mixture of blue and purple colors.
Win Lights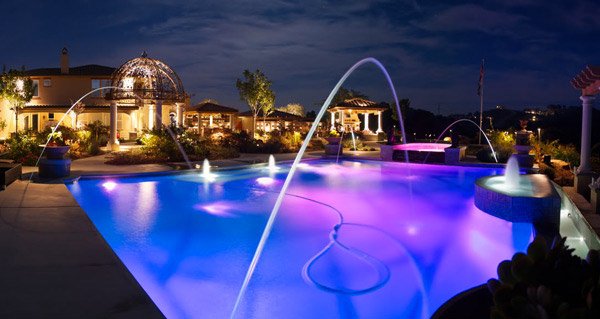 The exterior of this house looks so enchanting because of the lights as well as the water fountain that maintains the constant movement of the water.
Good Stunnity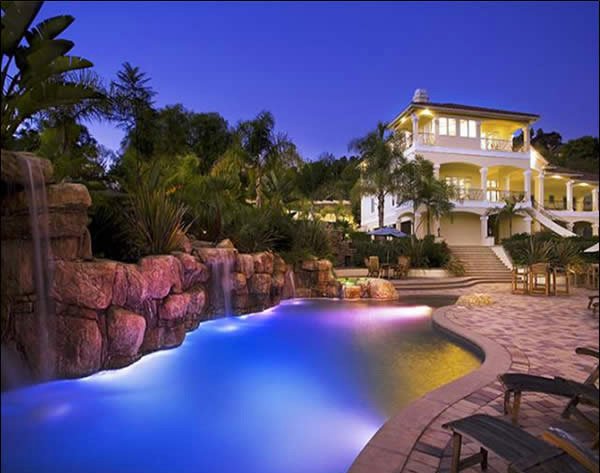 After a tiring day, this is the best place in the house where you can enjoy the sight of the effective lightings and splash sound of the water here.
Open Water – Southlake, TX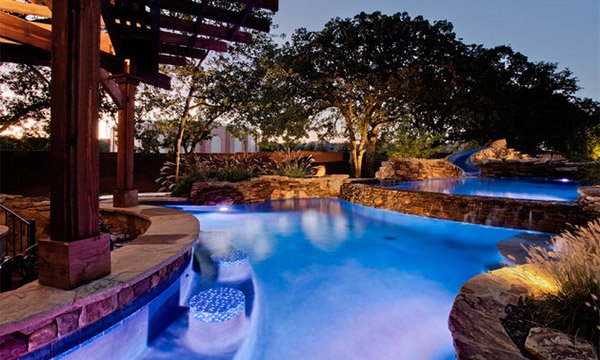 The colors of the pool lights seems to invite you to come splash into the cool blue waters! Aside from the good lighting, the pool landscape is also impressive.
Green Swimming Pool and Pool House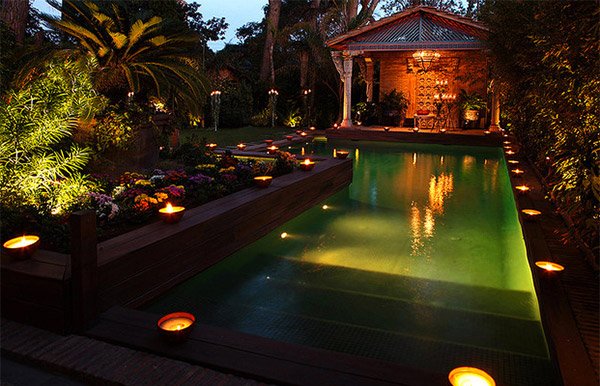 A Mediterranean pool that utilized not just electrical lights but even candle lights, giving it a resort-like feel.
Natural Spring Pools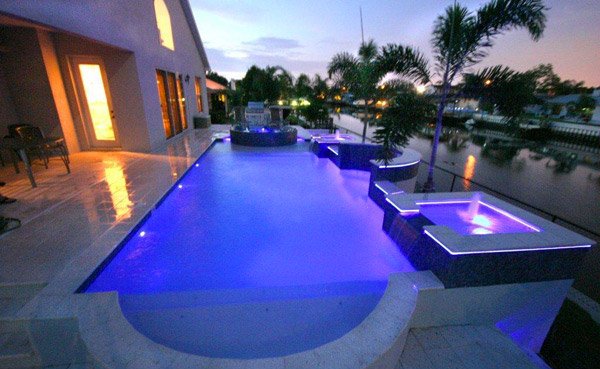 With this LED lights built in this swimming pool during the sunset the homeowner would love to stay here and relax.
Pool Lighting Las Vegas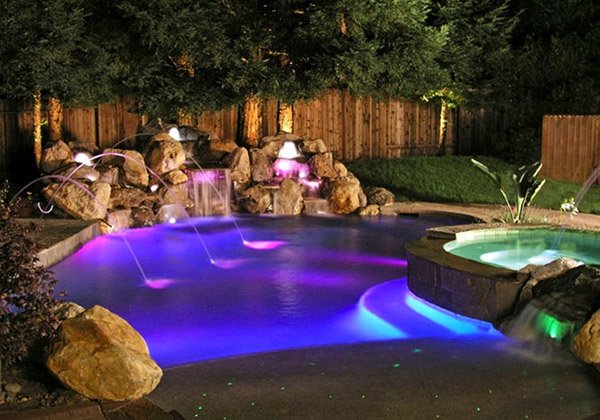 Color-changing pool and spa lights that feature LED technology is used in this pool. This certainly give you the feeling of luxury and sophistication.
These pool lightings have been developed for so many years and it can create different moods and environment. Definitely it makes a great way to renovate your pool environment at any cost. As you can see the different pool lighting designs above may use either incandescent, LED or fiber optics lightings. So you are free to choose according to its incredible effect especially during night time. Now we are pretty sure that in one way or another we have inspired you to install lightings in your poolside. At the same time, you can now recreate the design of your pools according to your moods and senses.