An 80 Year Old Home in Ontario Gets a Classic Modern Twist
Many old homes have undergone renovations and resulted into gorgeous dwellings both inside and out. I know you are so aware of this especially if you had been following our posts because we have featured many homes that had undergone drastic renovations and turned out to be lovely residences. It is just amazing what designers can do even to old homes. Today, we are going to show you the interior of an old house that looked like a new home after the renovation.
An 80 year old home in Ottawa, Ontario needed a renovation. A two storey rear addition and attached garage were part of the project. The main objective "was to maintain the integrity and original character of the home but provide updates for a modern family of 4 – taking a classic approach to modern design". In the main floor, you can find a kitchen, dining, and lounge area that are all open to one another. White is used for the interior with some earth colors as well as some rustic features. Let us check the home below.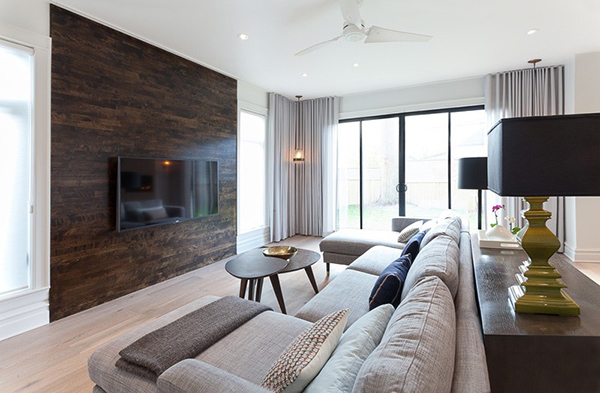 The lounge area allows natural light through a glass door. This long and narrow space features a comfy beige sofa that faces a wall mounted television on a lovely wooden wall feature.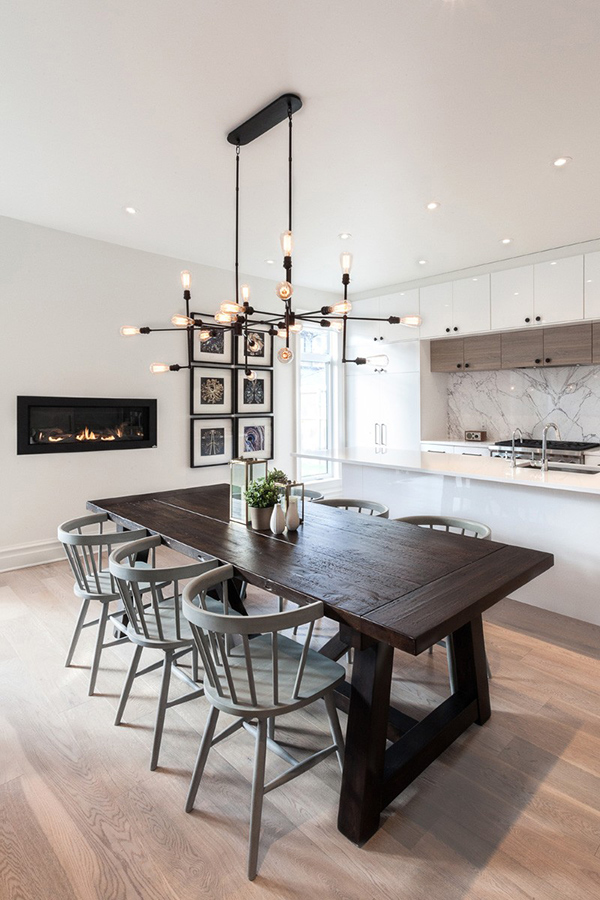 Upon entering into the addition, the central rustic 14 person dining table would first come into view.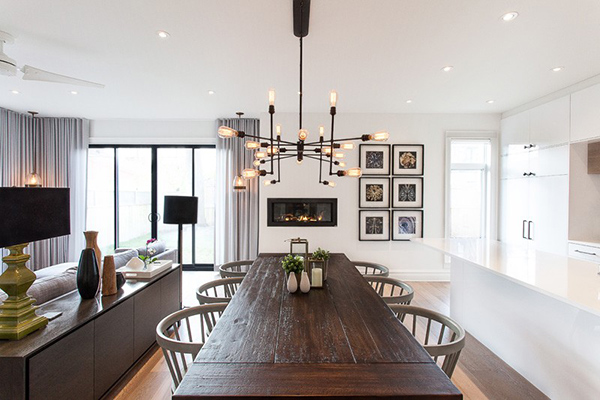 It is actually placed just at the back of the living room sofa separated by a buffet table.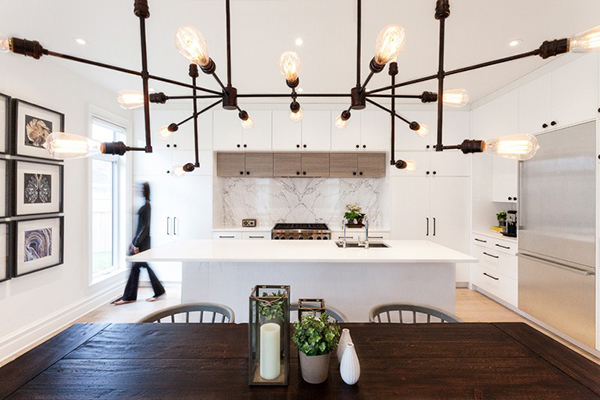 Suspended above the table is a grand rustic lighting. At the far end of the table, you can find a linear fireplace.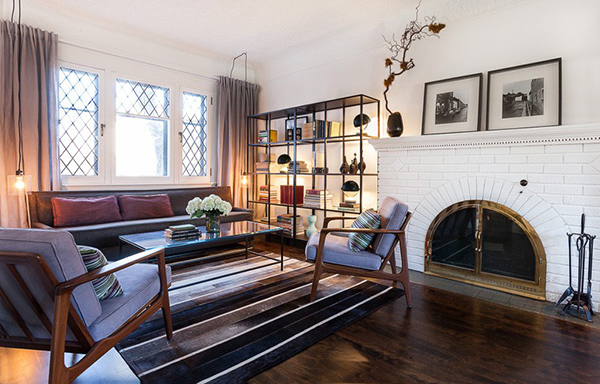 This fireplace mirrors the classic roots of the house. Isn't this a lovely living space?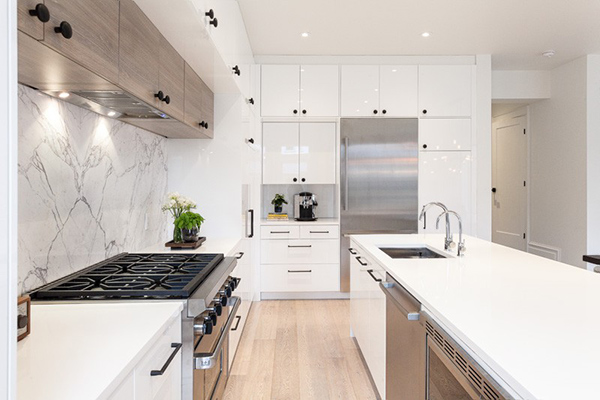 The kitchen has a main wall with an archway of cabinets that surround the cooking area with a book-matched marble backsplash.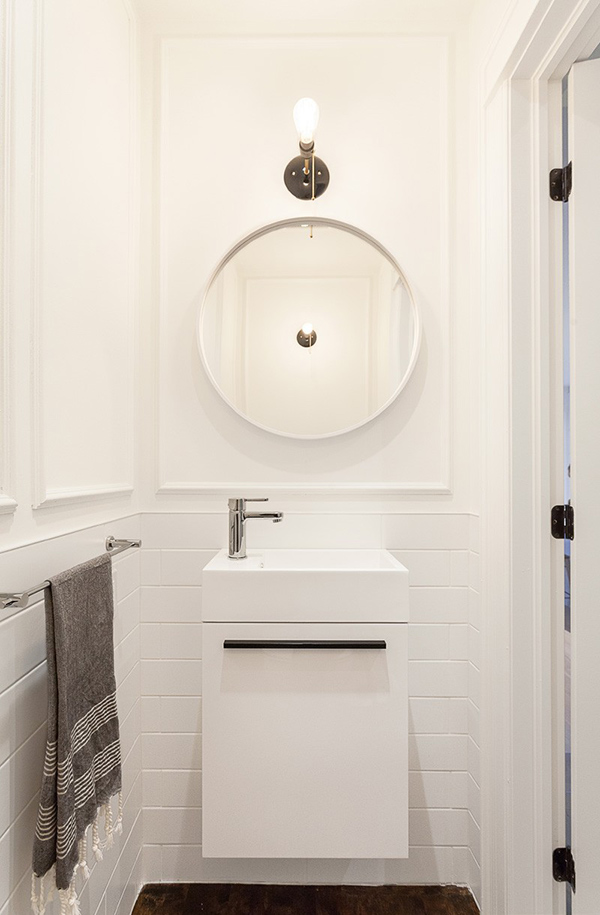 A white powder room looks really neat feature an edgy vanity and a round mirror.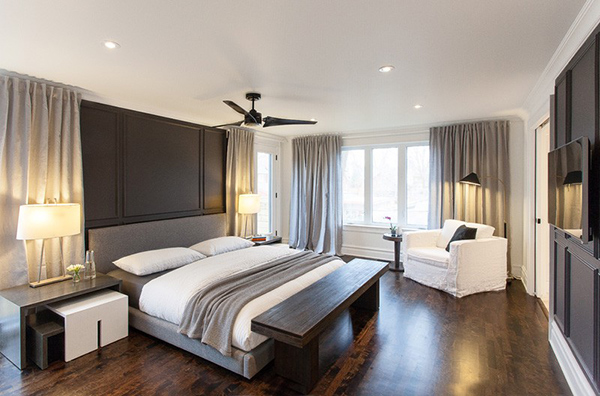 The master bedroom is a private suite for the parents where they can relax free from any disturbances.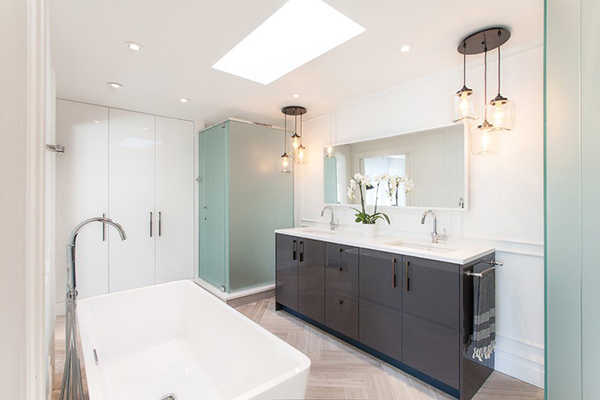 This ensuite is a private dressing room with a central bath tub. Behind frosted glass is the shower and toilet to ensure privacy.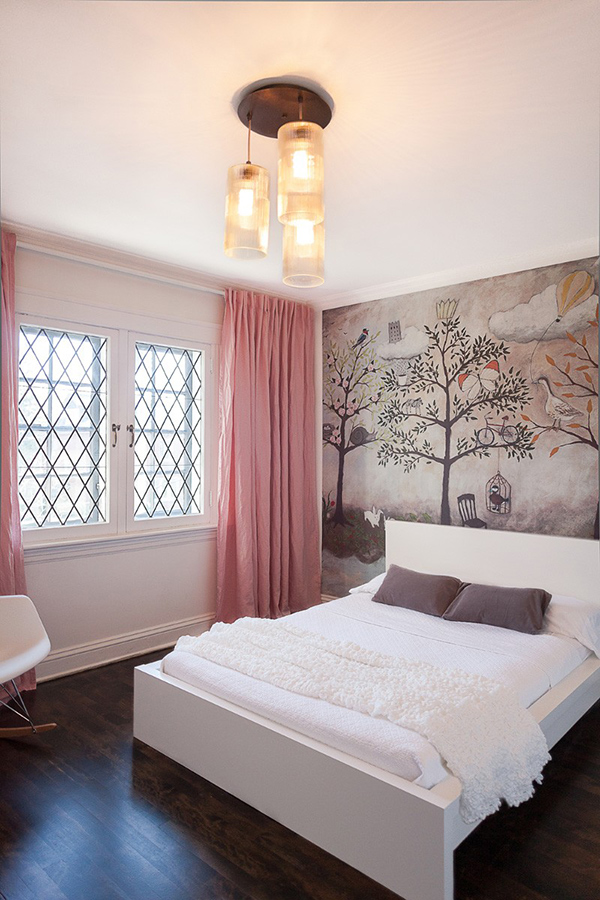 Since there are kids, this bedroom has a pretty wall mural that I would even want for my own space!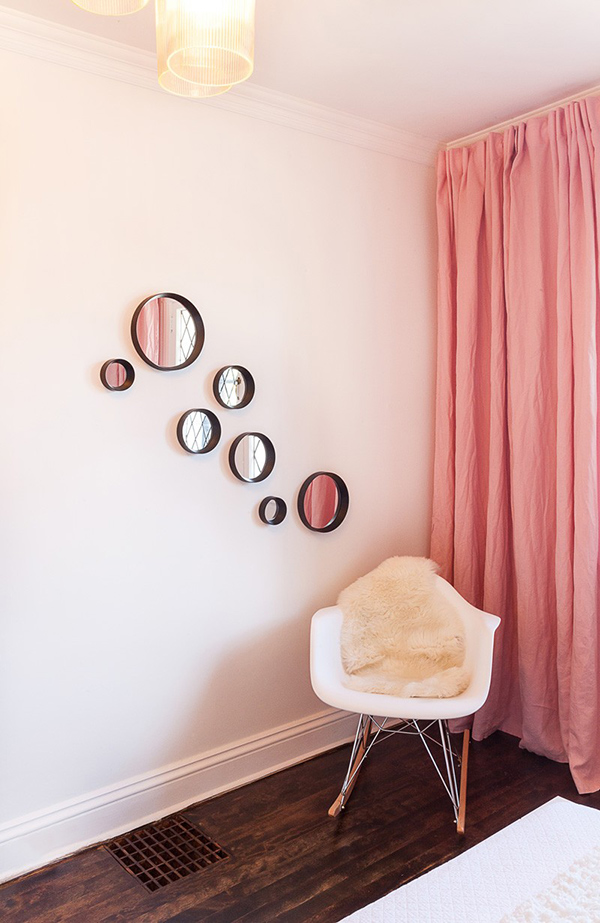 On the other side of the bedroom is this rocking chair and decorative round mirrors on the wall.
Who would think that this is actually an 80 year old home? Well, it really depends on how a space is decorated. As for this Ottawa home, it was designed beautifully by Canadian designer Veronica Martin who was able to combine classic architecture with modern design successfully! I love the bedrooms in this house. How about you, what do you like most?