20 Man Cave Finished Basement Designs You'll Totally Envy
Not all of us are blessed with a basement in our homes but if you have one, can you tell us how your basement looks like? Sometimes, it is really hard to decorate a basement especially if you think you already have everything you want in your home. That is why, most of the time, the basement ends up to be a storage space. But that shouldn't be the case. You can actually make good use of your basement.
These days, man caves are popular. This is what we call finished basements or basements that are transformed into a gaming area, entertainment area and other spaces both for fun and entertainment. I'm pretty sure you have heard of this term and so, we are going to show you man cave designs that will inspire you to work on your own basements.
1. 177 White Pine – New Build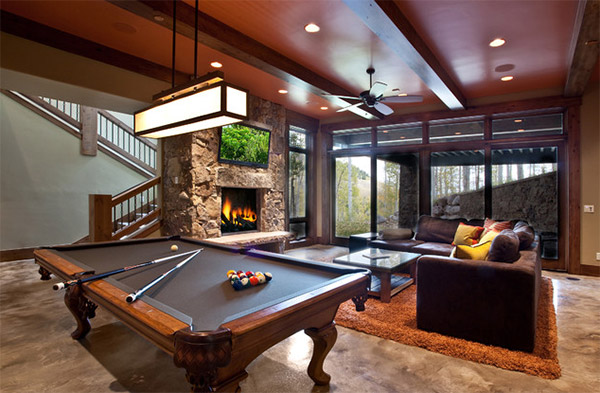 Aside from the TV and billiard table, the view outdoors is a plus for this basement as well as the natural stones in the fireplace.
2. Ashburn Contemporary Basement Pool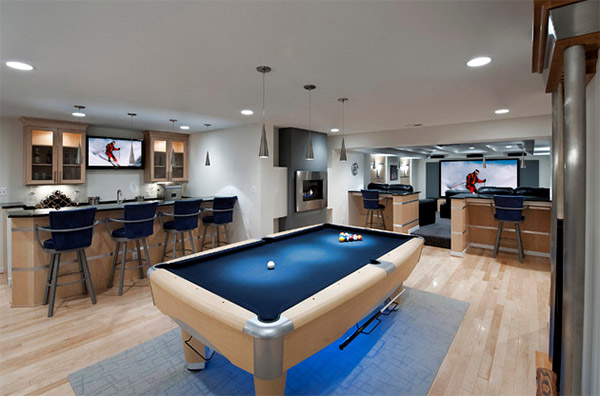 Who wouldn't love the blue colors in this basement paired with the wooden elements? And yes, the layout is nice too!
3. Strand Home Basement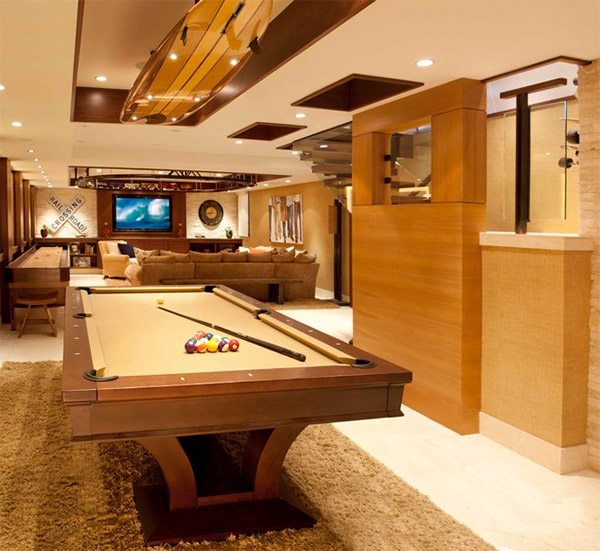 Such a beautiful man cave! What made this pretty are the wooden features everywhere, the colors, the lightings and the overall design.
4. Residential Basement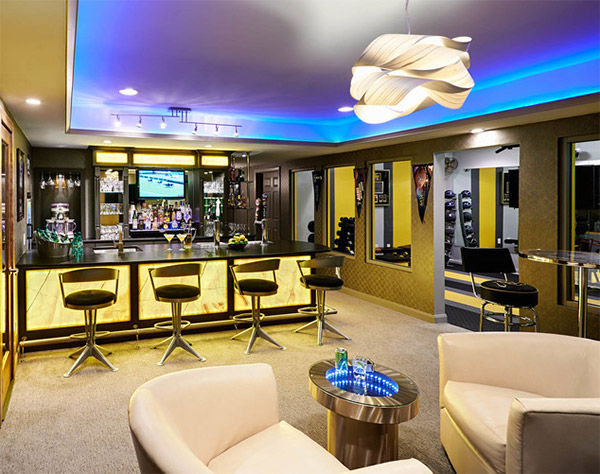 That blue ceiling added so much drama in this man cave. The home bar is well designed too and this one has its own home gym.
5. California Home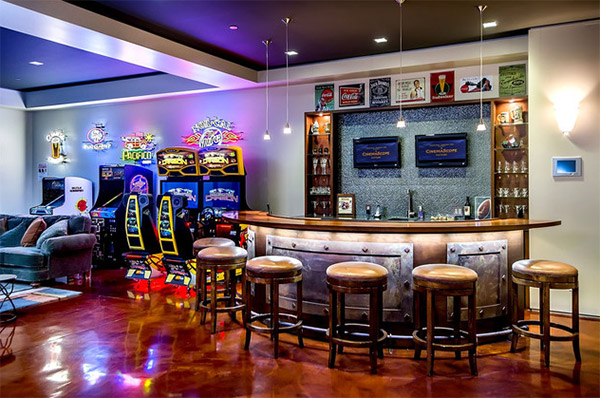 You've got all you need in this basement from arcade games to a home bar!
6. Basement Lounge and Bar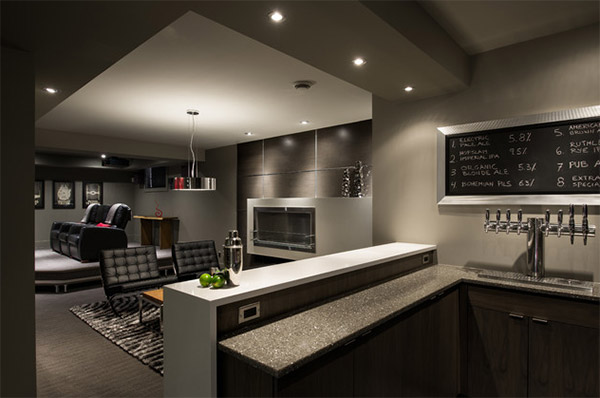 Yes, this basement has a lounge area, bar, and a viewing area. Aside from that, this has a very modern and sleek design that anyone would certainly love.
7. Stonewood Private Residence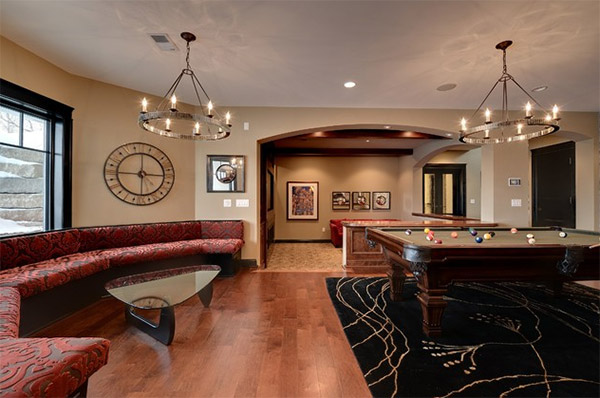 You can save more space in the basement if you add a long bench on the wall. It would look different too especially if you play with patterns like this one.
8. Period Colonial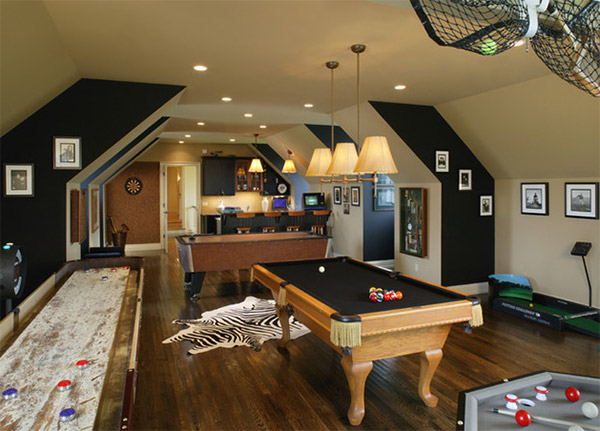 I'd say this one is a great space to spend time in when you are already all drained from a day's work!
9. Galatea Mancave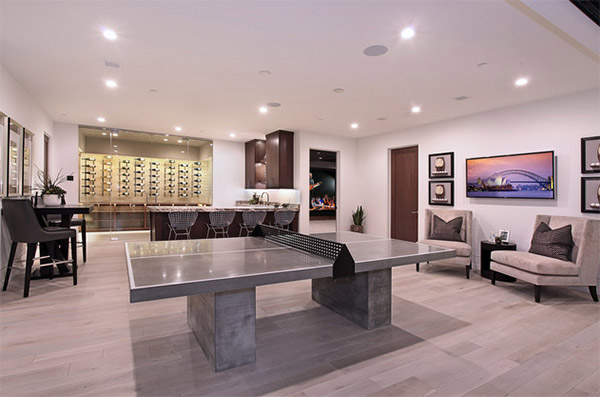 If you look at it, the architecture of this basement is simple but the furniture and lightings changed it all! This elegant man cave has a wine cellar, bar and an area for table tennis.
10. Monte Carlo Tufted Bed in Pink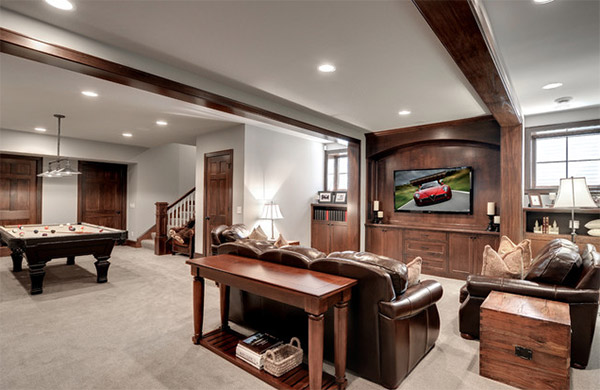 If you think a traditional basement doesn't look great, it sure does just like this one.
11. Brownstone Townhouse Renovation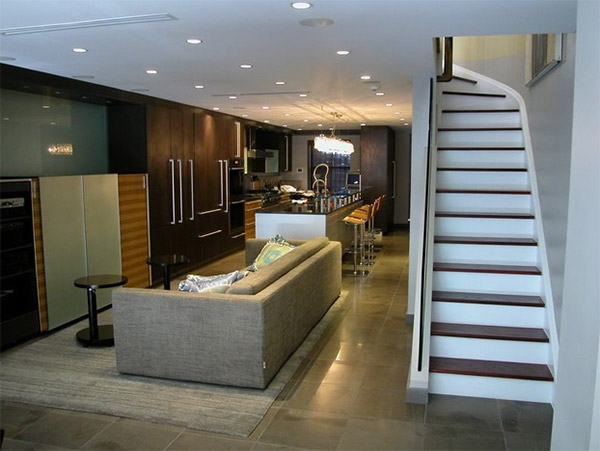 This basement seems to have everything. That glass top for the bar looks amazing.
12. Classical Shingle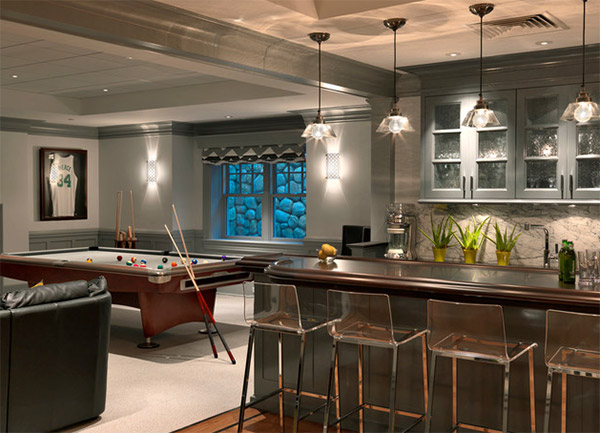 Another beautiful man cave with gray colors. The transparent high counter stools look really great.
13. Comfortable Cottage Style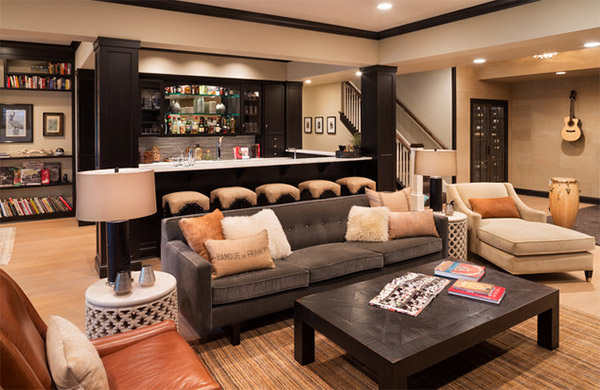 This looks like a simple living room but if you look around, it is more than just that.
14. The Glass House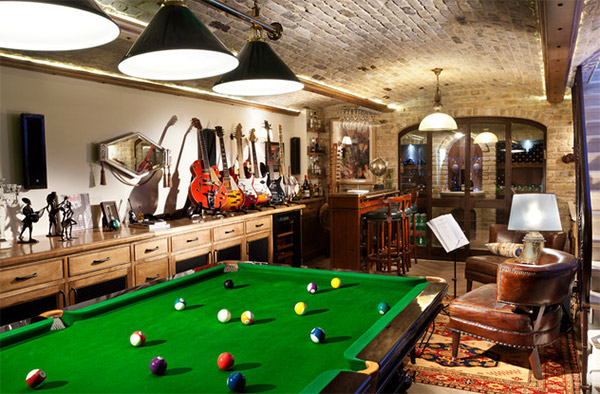 Aside from playing games, you can also display collections in the man cave. For this one, we can tell the owner is a music lover.
15. Painted Brick Roswell, GA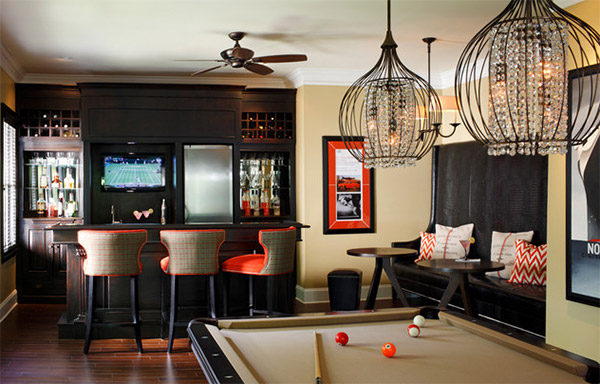 Pops of orange add more life and fun to this basement. The lights are lovely too and we sure love that bar!
16. Lower Level Living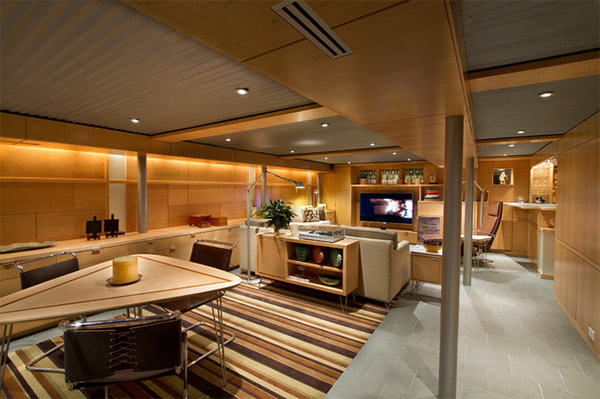 Who wouldn't love the look of this basement? Well, we all do especially that triangular table.
17. Minnetonka Modern
A sophisticated basement graced with tulip chairs and beautiful lightings and decors.
18. Osterville Residence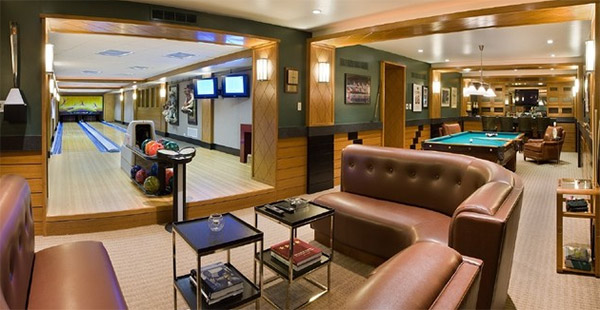 If you love bowling, then you will love to have this 60 feet long bowling alley in the basement!
19. Basement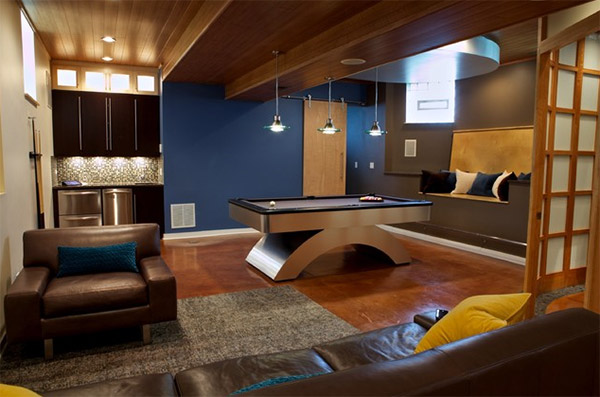 This modern basement is really neat and sleek! Even the design of the pool table is very gorgeous.
20. Art Deco Spectacular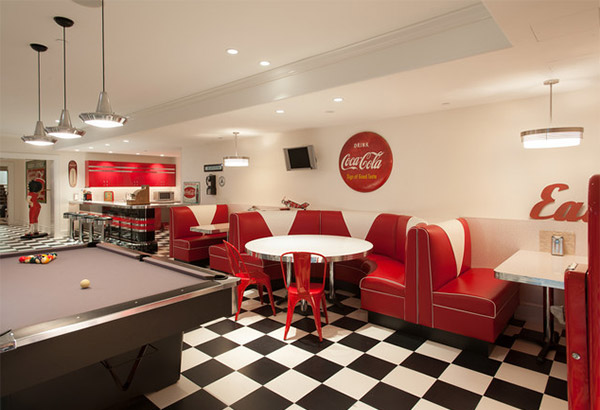 This looks like a resto but this is just a basement with a retro design in red, white and black.
Isn't it nice to have a man cave? It is like you have all the freedom to enjoy and even make noise I guess when you are here. You have your own world to enjoy and no one's going to ask you to stop because this space is intended for that purpose. You can even have a drink or just cuddle up with your partner for a nice movie. Oh, I'd love to have a man cave! Do you want one too?