15 Residential Staircase Design Ideas
In a basic sense, stairs exist to connect floors on a house or a building. They have always been around since the ancient times and has come a long way to the present. Today, they range from functional staircase used in homes and buildings, to just simple works of art. Sometimes, infrastructures are designed based on the staircase constructed to suit the look of the whole place.
There are different types and designs of staircases which, most of the time suits the owner and how they make use of it. Stairs vary from the type of materials used in constructing them, and also the style or "genre" of the staircase may vary from being modern, traditional or contemporary. There are those made of steel, wood, concrete and glass. They are sometimes straight with landings or just simply straight, helical and spiral staircases. So, in this article, we have featured 15 Staircase Designs which you can utilize and have some idea about what type of stair will be suitable for your home design.
Modern Genesis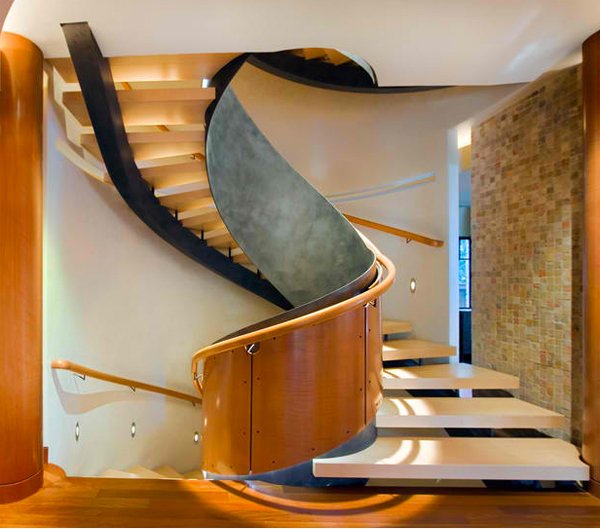 This intricately made and designed double helix staircase is just fantastic. Stairs like this is mostly used in small spaces but still managed to look elegant.
Glass Stairs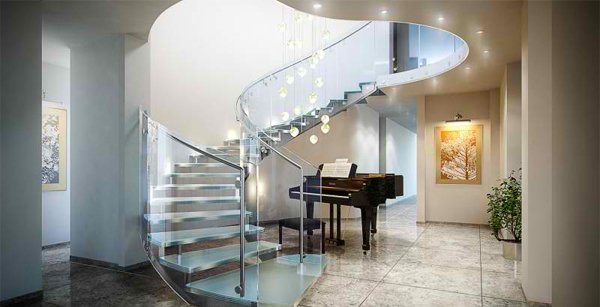 Glass stairs adds glamour and elegance to a home. It gives a modern look on a contemporary space.
La Playa, Point Loma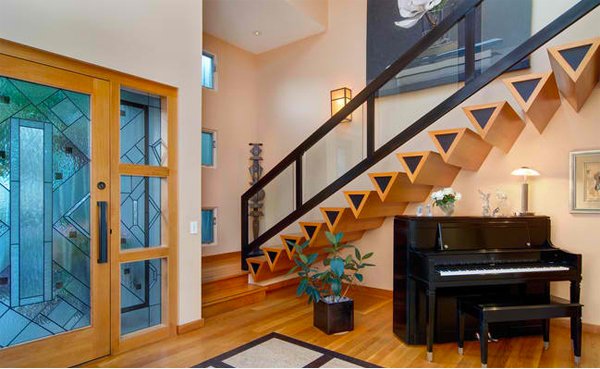 A contemporary triangular floating treads with glass panel railing designed by David Brandsen Construction for a customized high end home.
Newtown Terrace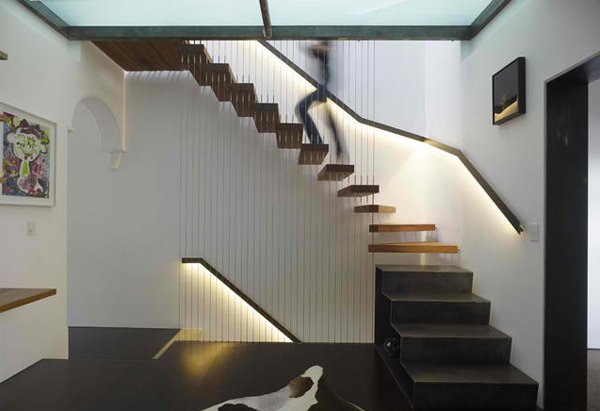 A suspended stair with floating treads and lighted hand rails that leads up and down – perfect for dim lighted areas.
The Wave House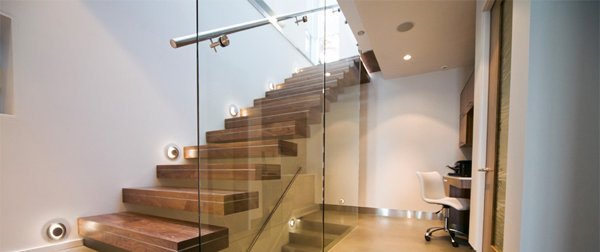 A contemporary floating staircase designed in an elegant home, The Wave House. The stairs intricate design and detail, with floating wood steps with inlay metal details in the treads, side lights, floor to floor glass wall and stainless steel baluster.
Lakeside Guest House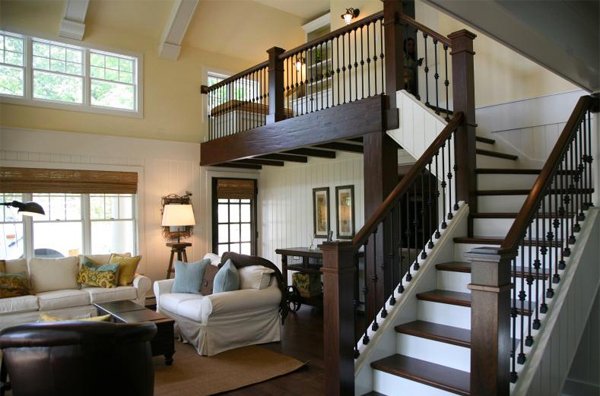 A traditional staircase in a lakeside guest house designed by Beth Welsh of Interior Changes, built by Lowell Management. It's a continuous stairs with no landings made from dark wood stairs, white trims and hard wood banisters.
Lakeside Home 1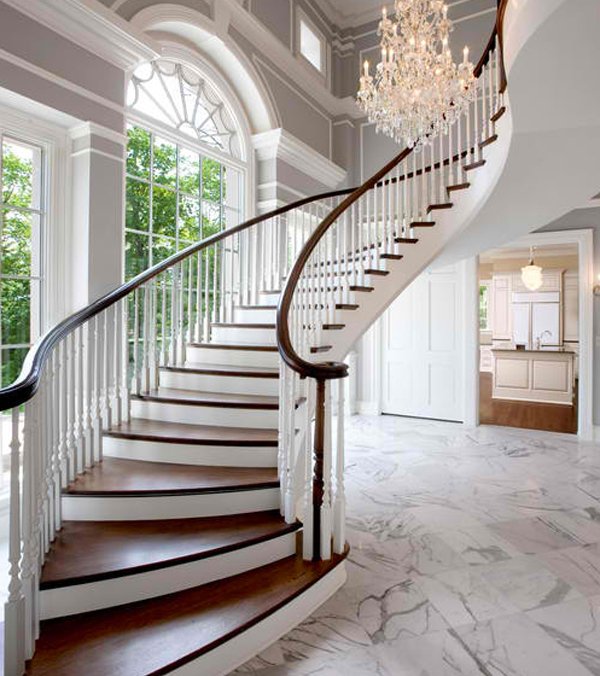 This traditional floating curved stair case with a combination of wood and white pedestals was designed by Wade Weissmann Architecture for a Lakeside Home in Milwaukee.
Entry Staircase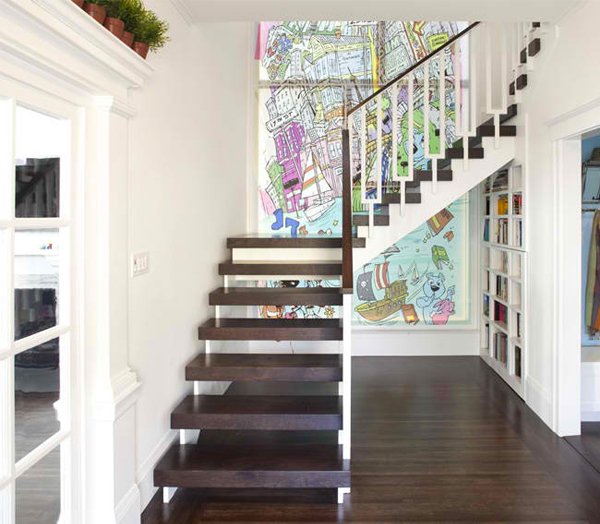 A simple yet beautiful staircase that is custom made to fit the home. The dark wood treads and white wood railings is a beautiful and attractive combination. The artwork on the background adds colour.
Cat Mountain Residence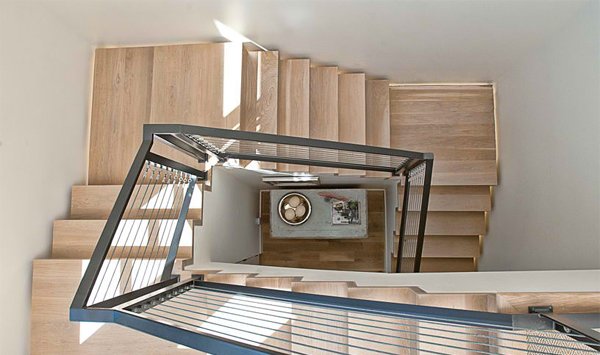 Contemporary stair designed in a home with energy efficient materials and architectural wood details. This stair is made with hickory wood as flooring, steel banisters with wire railings, and has two landings.
Mid-North Residence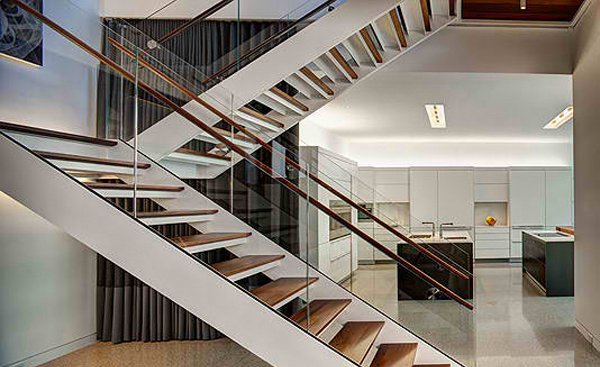 A free standing staircase with glass balustrade and floating steps, it is elegant with sleek white and wood finish stairs.
Bojanic House View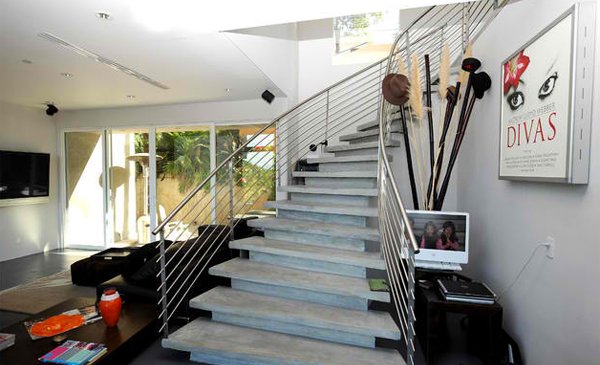 A modern concrete staircase that seemed narrow on top but eventually widened as it curves and reaches the landing. There are no openings between each step, making it strong to support the treads. The stainless steel handrails completed the whole modern style that fitted the home.
Stairway With Glass Wall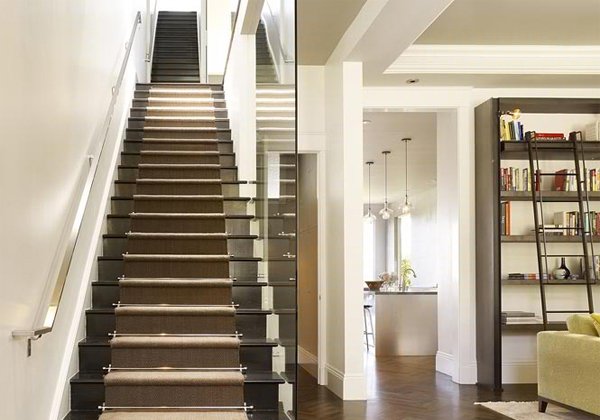 This modern black stairs seems like a "stairway to heaven" because it is long and narrow. The good thing about the glass wall is that it provides support when going up and down the stairs, and it gives light and openness to the look. The carpet also adds class and elegance to the stairs. This is perfect for large, high ceiling homes.
St Georges Hill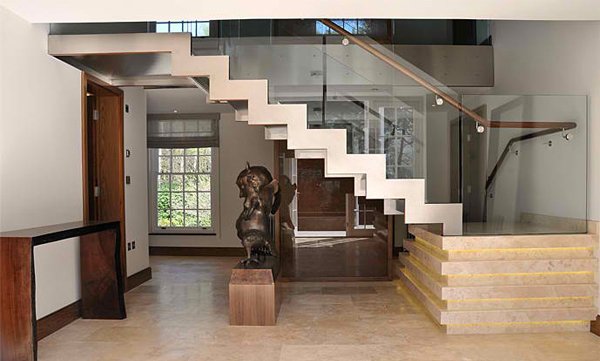 A free standing staircase made with cement flooring and LED backlights, completed with glass railings making it simple yet elegant.
Stair Tower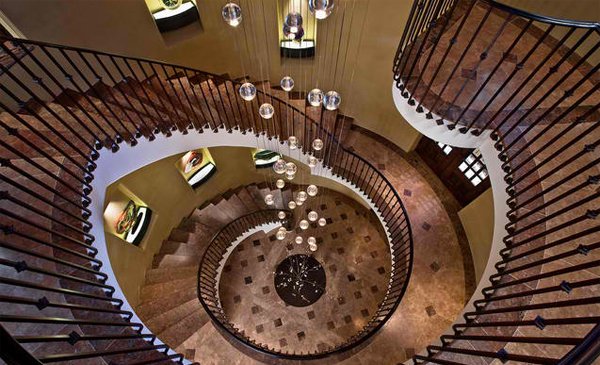 Custom railing circular staircase created with stock metalwork and brown tile flooring that add warmth to the design.
The Reefs at Ballast Bay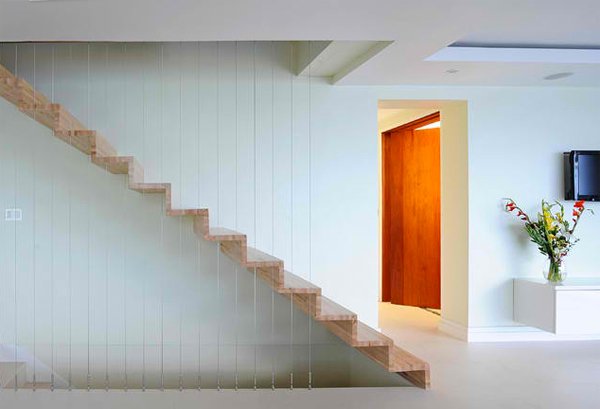 A contemporary, floating, minimalist inspired design for a staircase. It is simple and organized-looking. The staircase is made of wood and supported by non-structural cables for safety and support. It is perfect for small and intricate homes.
Stairs will always be a part of a building, may it be a home or an elegant gallery. It is always up to the owner and the designer to make it suitable for everyone who is going to use it, for them to either go up or get down. Hope you enjoy and decided what would suit best for your design. Aside from the stairs, you might also want to check on flooring materials that you can use for your home.