20 Indoor Garden Designs that Will Bring Life Into the Home
Because many homes these days are located in a city, there isn't really enough space for a garden. Well, there are still some who has a yard of their own but most homes in the city would resort to indoor gardening. There are different ways to have an indoor garden. Some just use the traditional way with potted plants while others really have a garden inside with a soil and all. Still others prefer to have a green living wall or a vertical garden.
I love the idea of adding a garden inside the home especially if they are landscaped well. Some of them are enclosed in glass to avoid soil mess around the house and to secure the plants as well. But of course, there are also indoor gardens that are just open. I also saw some that has a water feature in the garden which makes it even more interesting. Well, if you are planning to add an indoor garden to your home, I have gathered some ideas around the web. Come check it out!
1. Anthropologie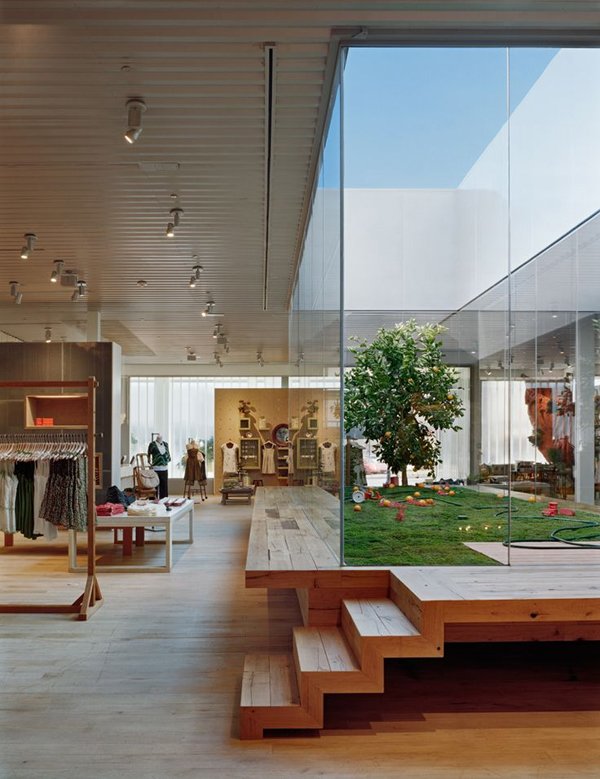 You can add more drama to an indoor garden by elevating it.
2. Glass Interior Garden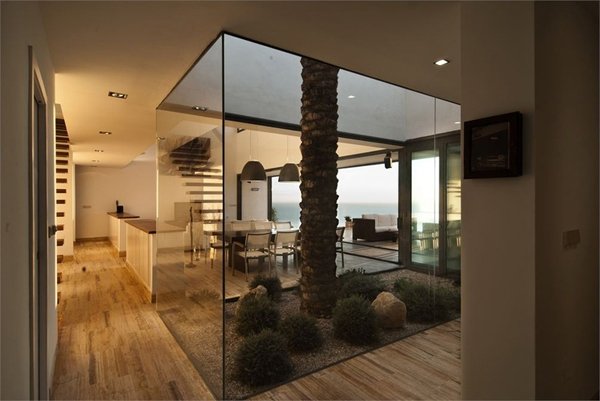 Or you can just level it with the floor like this one. Note that the tree goes all the way to the top.
3. Studio Aiko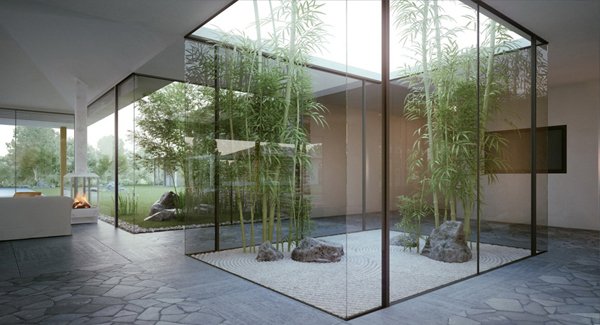 This one is similar to the other garden only that this has a Zen garden with bamboo, rocks and sand.
4. Window World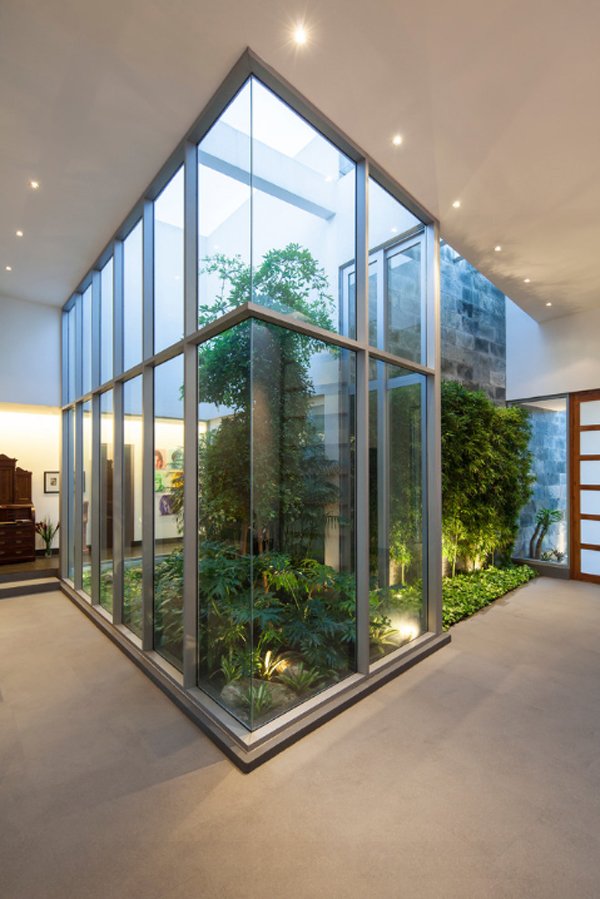 Love this interior garden that has both an open and closed area. But both does look stunning!
5. Linebox Studio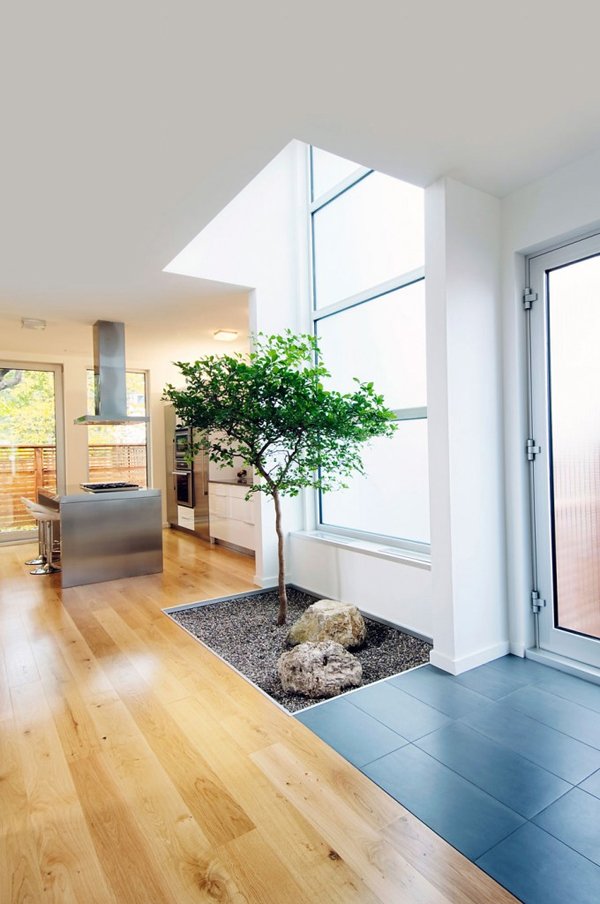 You can also have a small garden like this one occupying just a small rectangle on the floor.
6. Hill Street Project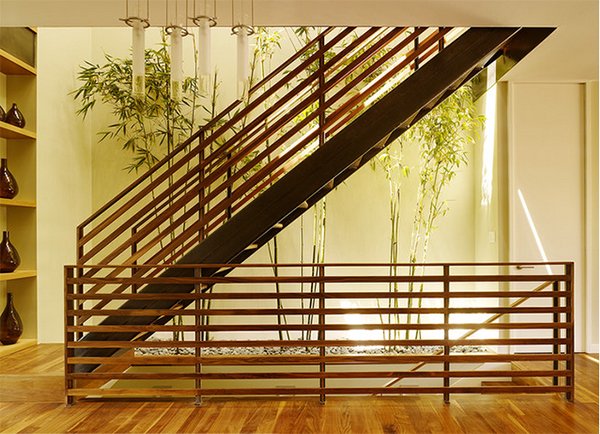 I have seen many homes that add plants under the stairs or beside the stairs. This one used bamboo for a Zen feel.
7. The Open House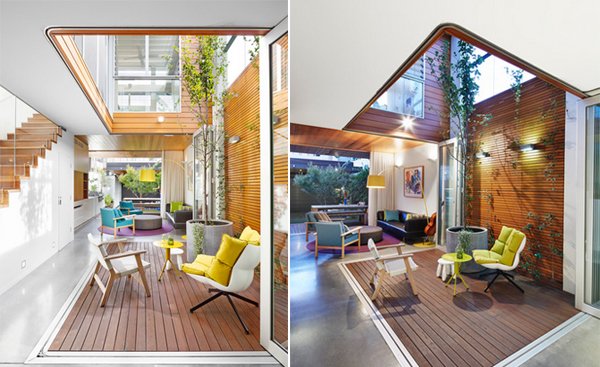 Who wouldn't love the opening of this space towards to upper floor? What you will find here is a potted plant and some vines too.
8. Smithcliffs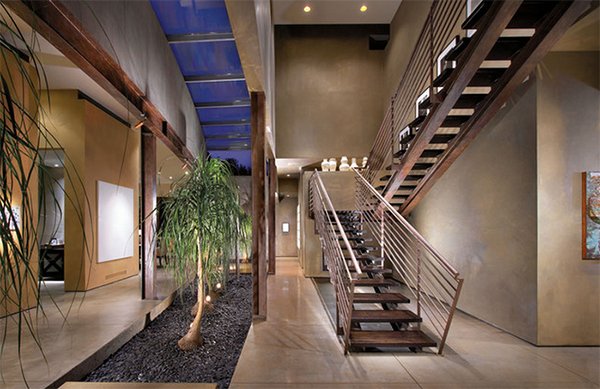 Instead of a dull hallway, an indoor garden was added to this home with skylights above it.
9. Cube House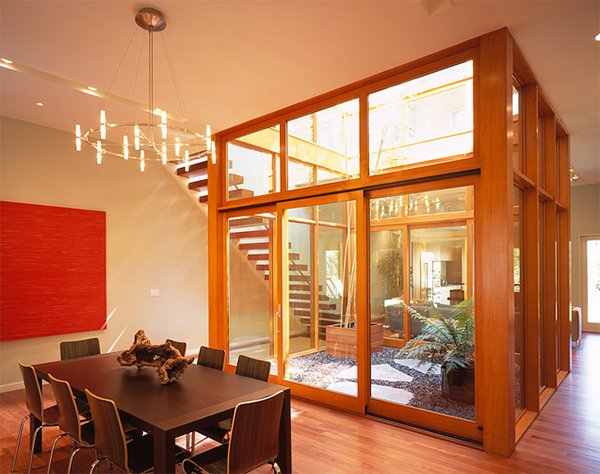 The house has a cube inside in comprised of a garden allowing ample amount of sunlight into the house.
10. Sta Caterina Home. Living by the Market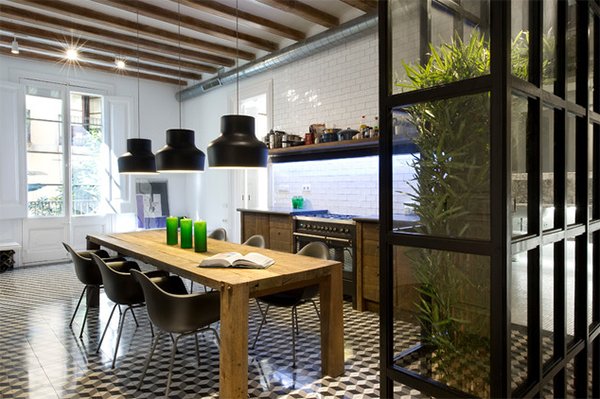 This dining area had an even more refreshing look with an added indoor garden.
11. Davis Residence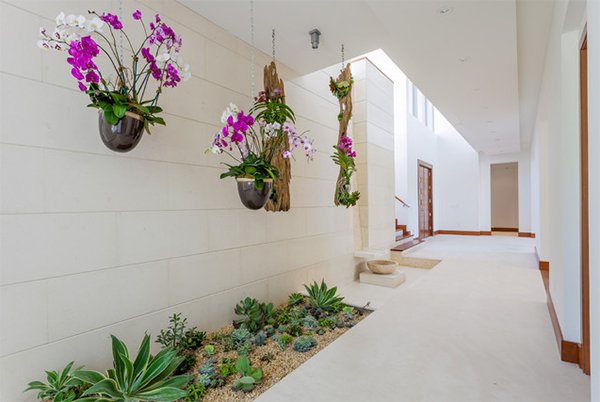 Orchids hanging from the ceiling and succulents on the ground- what a perfect combination!
12. Eichler Front Addition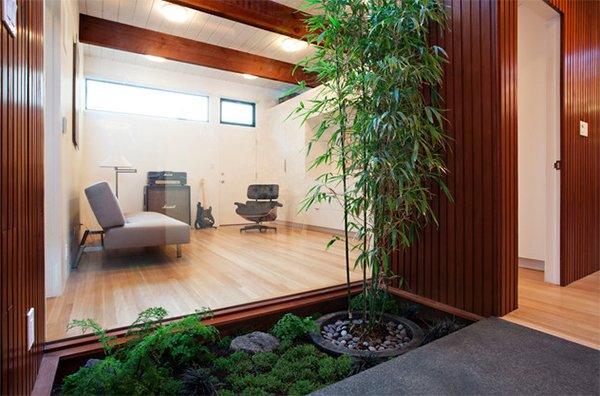 A small are of the house was used as a garden having a mix of plant types.
13. Eagle Ridge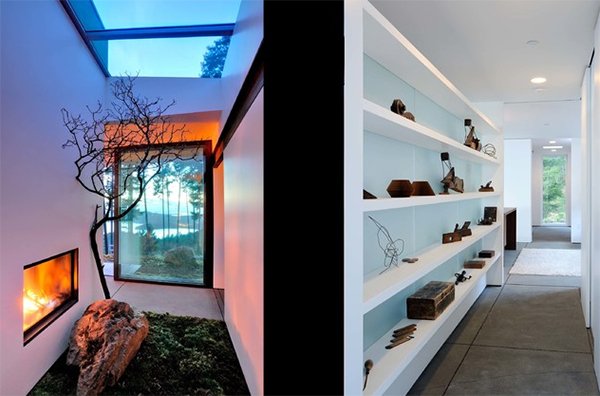 I so love this one! The fireplace adds more drama to the space with moss, a leaf-less tree and a rock.
14. Modern Open Plan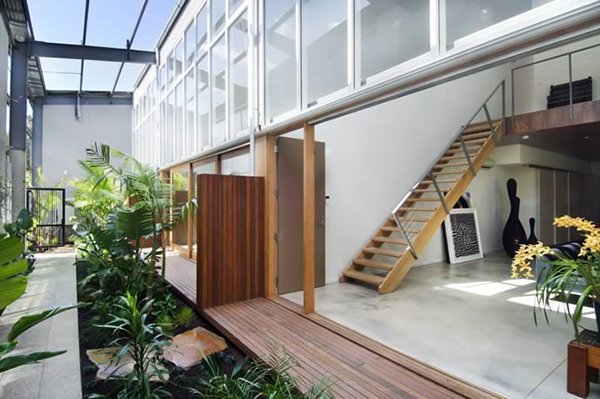 If your house has more space, then you can add a larger garden like this one.
15. Hanging Rock House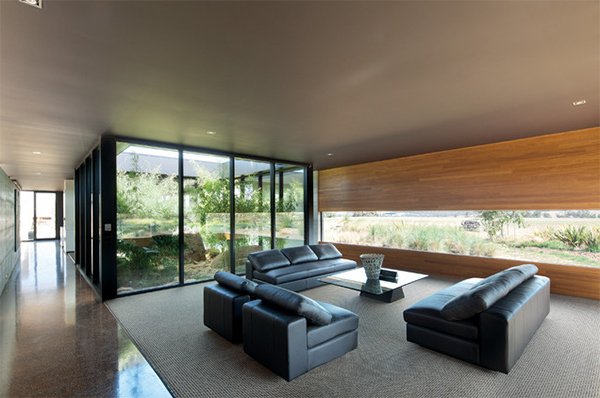 An enclosed garden in the house will make you feel closer to nature plus the view of a panoramic surrounding too.
16. Casa Cachalotes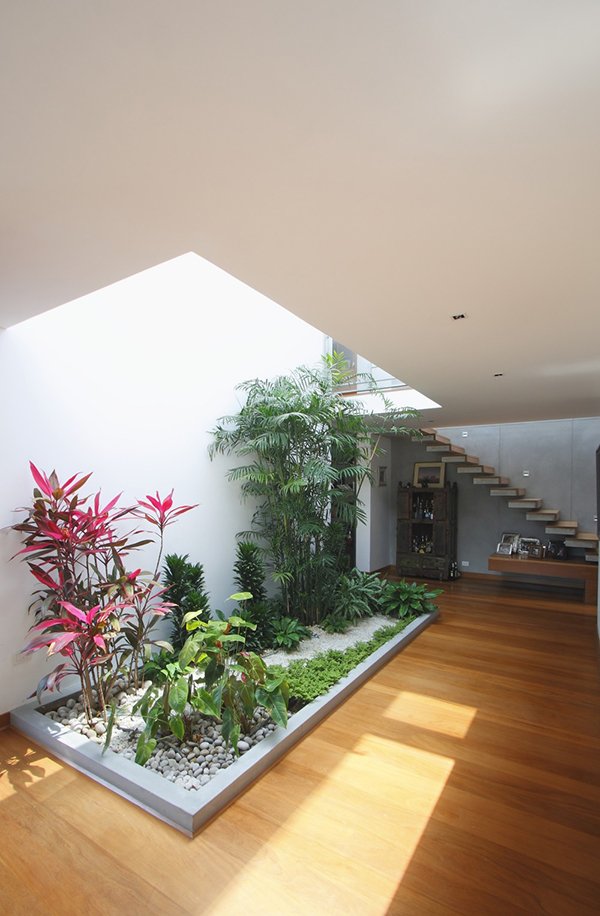 Allocating a space as a garden inside the house will definitely change the way you look at the area.
17. SAOTA Home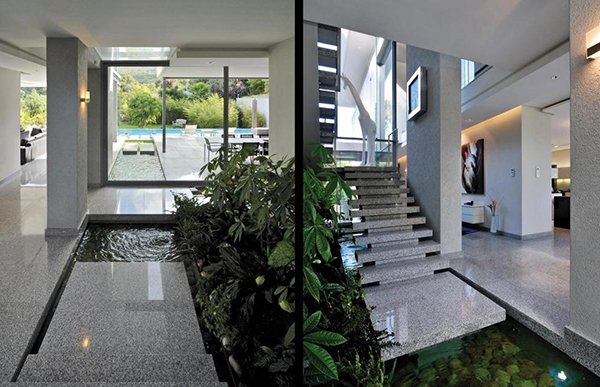 Who says it is impossible to add a water garden to a home's interior? Well, this house has one and it is dreamy!
18. Multi-level Apartment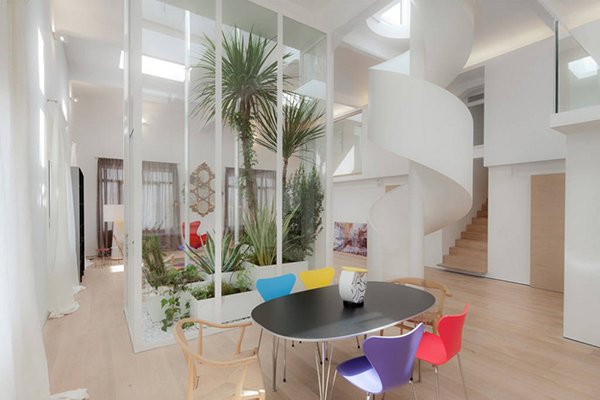 Aside from the interesting swirl staircase, this house has a beautiful indoor garden too framed in white.
19. Longboat Key, FL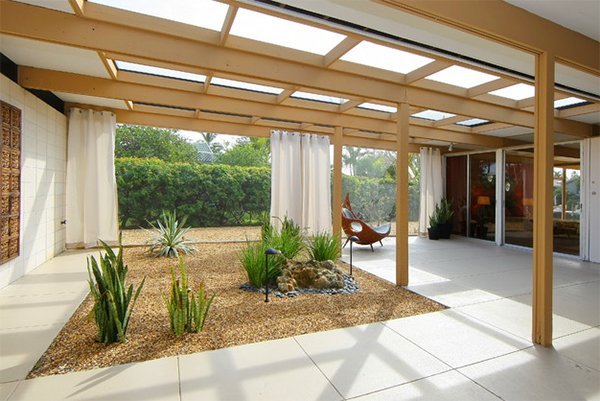 The open area of the house deserves to have a garden like this one. It has a modern and simple landscaping.
20. Bantry Bay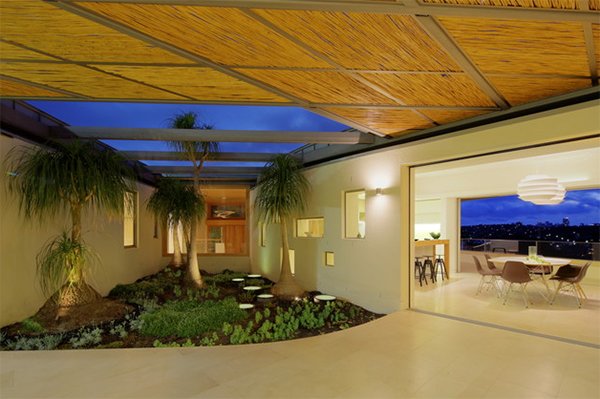 A corner in the house was turned into this lovely oasis of plants with mesmerizing lights.
Having an indoor garden in your home will change the entire look of your space. It will bring in the freshness of nature that we may not often see in cities. But even homes that aren't located in the city also opt to have an indoor garden. Doing this will extend the yard's garden into the home. For a more interesting look, you can try going up with your plants for a living wall.