15 Contemporary Home Theaters for Maximum Entertainment
As always, fun and entertainment will also be acquired from a maximum level once there is an area that is fun packed and offers everything that you will need for leisure. Well, a home theater is a perfect spot to watch movies like you are in a real cinema only that you are in the comforts of your own home. It will even be more comfortable and cozier if it is well designed and if it's look is coherent to that of your entire interior.
So, what if you have a contemporary interior? Then, go for that contemporary home theater of your dreams. Need inspiration? Worry not for this is exactly the place where you will get it. We have gathered beautiful designs of contemporary home theater and seeing them will surely make you feel like grabbing that popcorn! Now, take a look at the images below.
Birmingham Showhome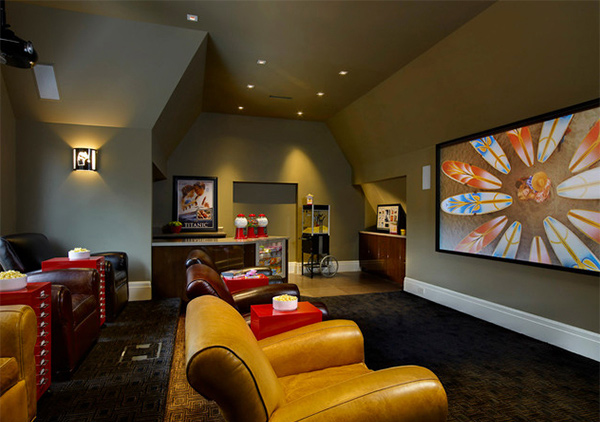 The yellow seats sure popped from this space including the red small tables in between the chairs giving it a retro feel.
Contemporary Media Room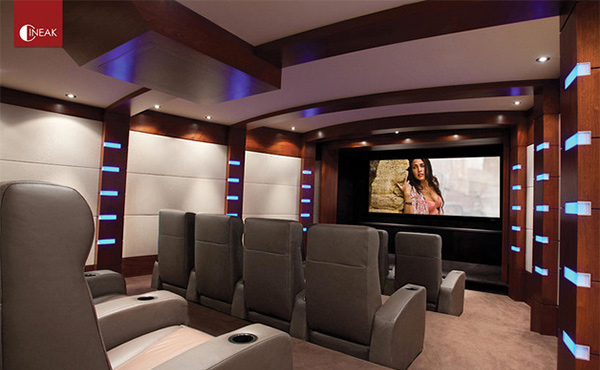 We'd say this one totally looks contemporary with those wooden columns at the sides. We like how the lighting was done here!
A Theater with a Stage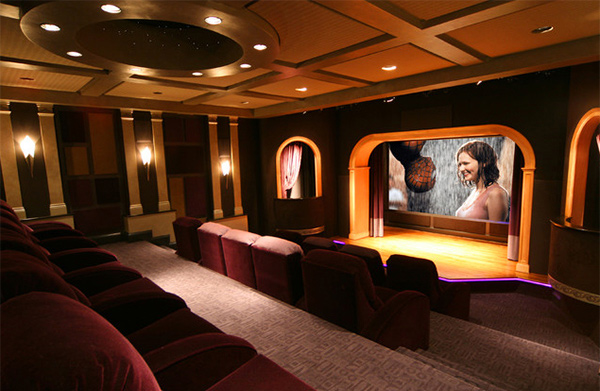 Acting talents will be explored through this theater while you can also watch movies here at the same time. The coffered ceiling with a central circle is stunning!
Marquee Penthouse
We'd say this one is simply contemporary with the grays and blacks in it.
Media Room Los Angeles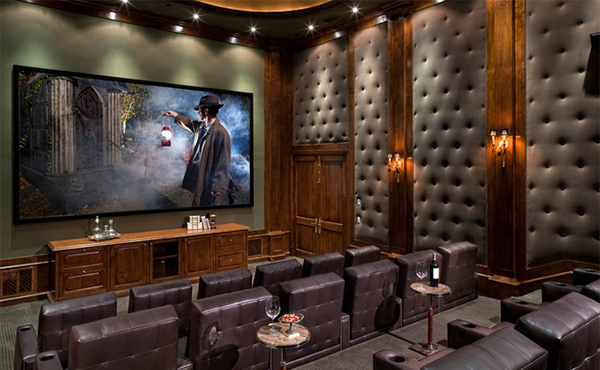 Fusion of contemporary and traditional designs from the wooden elements to the chairs.
The Final Frontier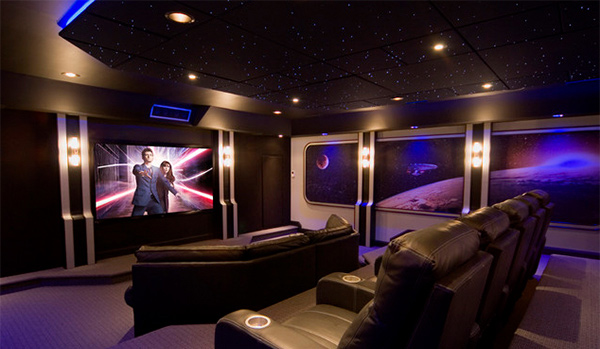 Get the feeling of watching under the stars in this theater!
Lori Withey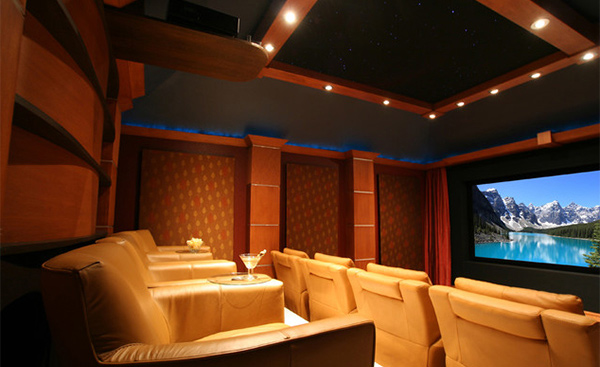 Beautiful coffered ceiling with pin lights around it add beauty to this home theater.
Tiehack Residence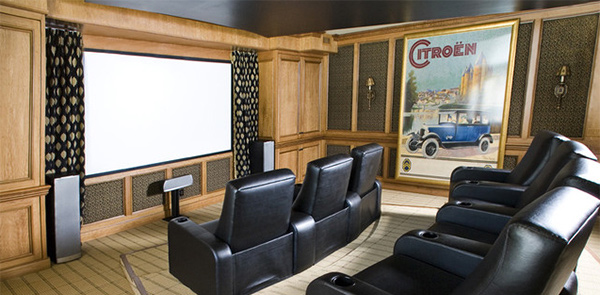 That poster is truly classic and the wooden panels on the walls may look traditional too but can you tell us which elements made it look kind of contemporary?
Starlight Theater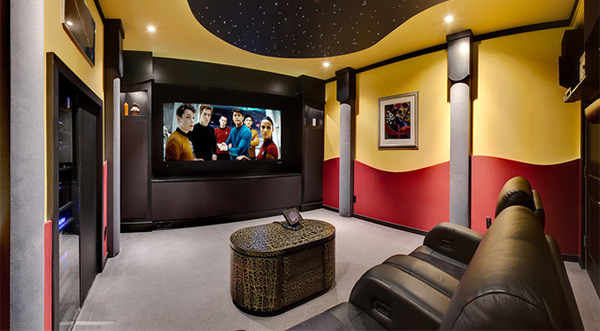 A home theater with an attractive yellow and red wall. It has a Fiber Optic Star-field Ceiling and THX acoustic design.
Palm Desert Theater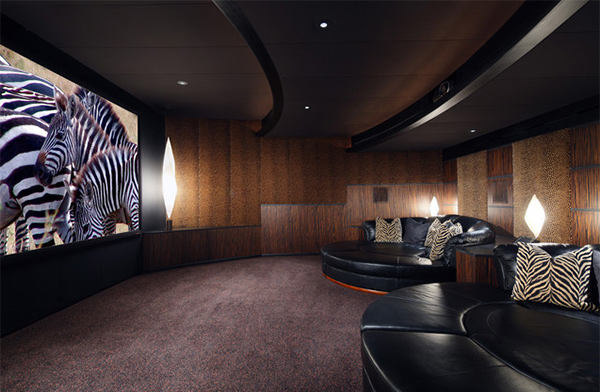 Round sofa beds in black with zebra printed throw pillows! What can be lovelier?
2012 Theater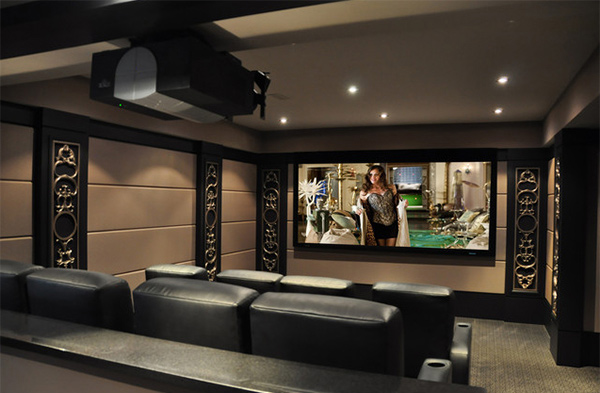 Intricate designs were mounted on the columns making it look unique and beautiful.
18 Theater FB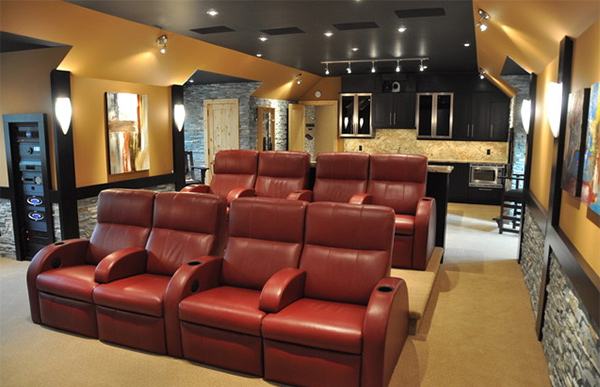 Brick walls on the walls with cream colored wall paint and reddish seats.
Cami Custom Showhome Edmonton

We are not sure if this space is really blue or if the lights did that.
Ashburn Contemporary Theatre Area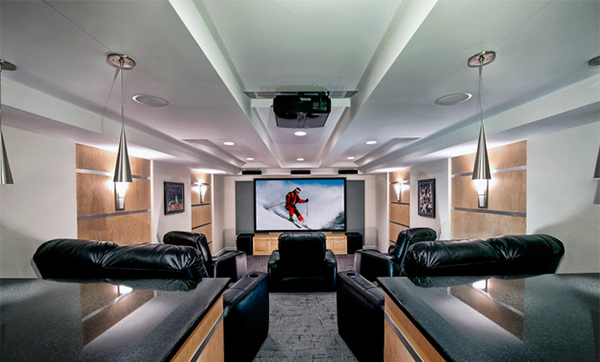 A beautiful contemporary home theater with silver pendant lights and wooden wall accents.
Fortuny CINEAK seats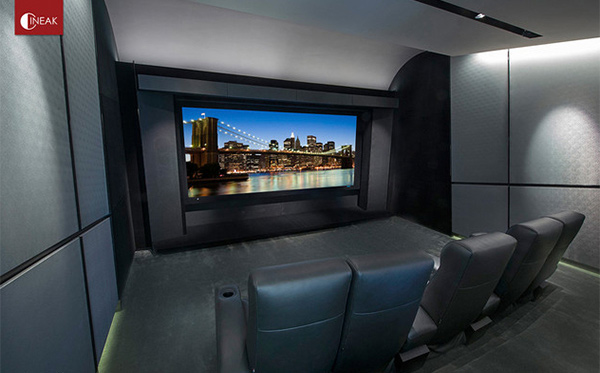 Gray is the color of this home theater from walls to seats to flooring!
Fun fun fun! Other than watching movies, a home theater can also be a perfect place to train kids in acting or even just to let them practice reciting poems and others. This can greatly develop their self-confidence having the feeling of talking in front of a crowd. Now, tell us which from the above list your favorite is! And oh, you can check out contemporary media rooms too which is a lot more like a living room set-up but still functions like a home theater.