Interior Color and Texture Trends That You Will See in 2016
Wonder what colors and textures would be the trend this 2016?
Every year, there are certain colors that we would see in most of the interiors. But this could be colors that we have already seen in the past year because that is how trends are being created. When we speak of colors, we would look into the rainbow and consider the colors that are in it but aside from that, textures can also be a good addition to an interior and I know you will agree with me because we have seen that in many spaces that we have featured here on Home Design Lover.
Pantone has officially released the color of the year which is pink and blue. We will be featuring interiors using that color in other posts but for now, let us look into colors and textures that we will be seeing in the interior. For sure, you will get to see these in most of the interiors this year.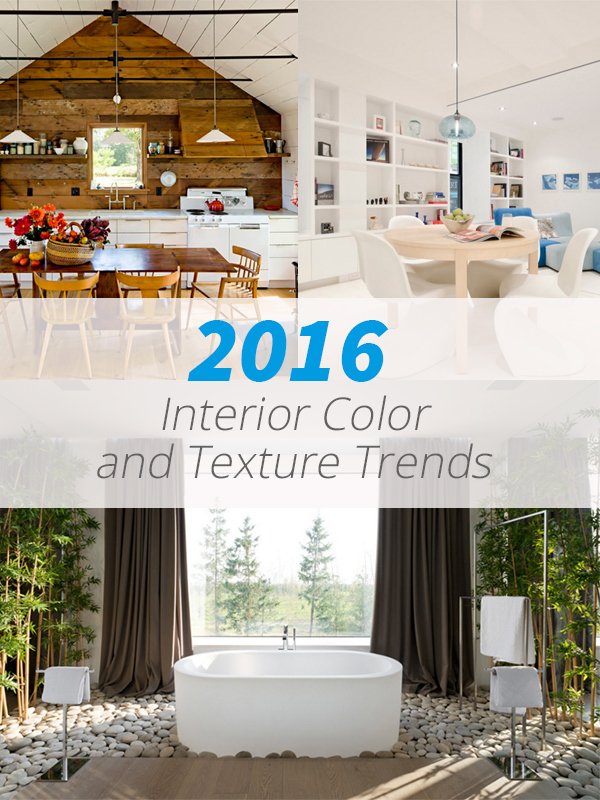 1. White Walls
White wall color is something that had been a trend for a long time. As a matter of fact, it is one safe way to paint the walls and it can also the room larger and brighter. Benjamin Moore's color of the year is Simply White which signals a fierce comeback for the color. Others may perceive white walls as a blank canvas but this is not the case because when you use white walls, you can add colorful rugs, accessories, decors and others without the fear of making the area look small and crowded. Like what I said, white is a safe color and it works with every style. Let us see how the interiors below treated the space with white walls.
Wavell Heights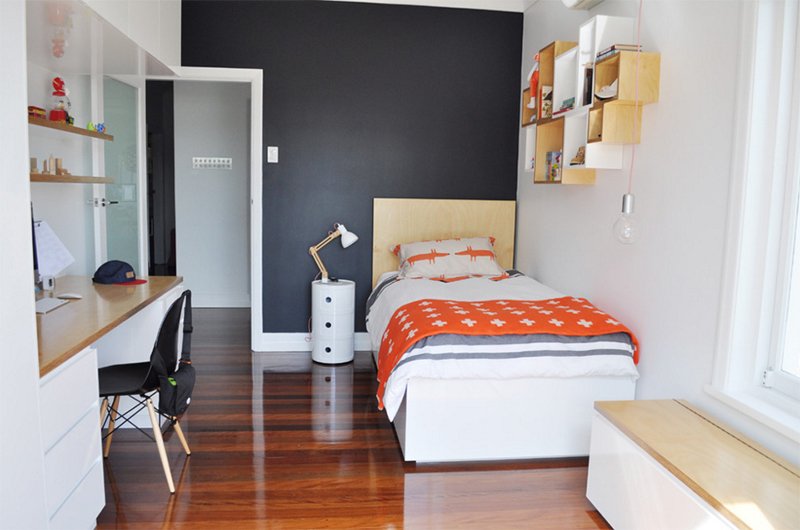 In this bedroom, the walls are white but it added a contrast wall of black near the bed area. Hence, if you don't want to use white for the entire room, you can try this style. Also, instead of a dark wall, you can create an accent wall with brighter color or with textures.
University Place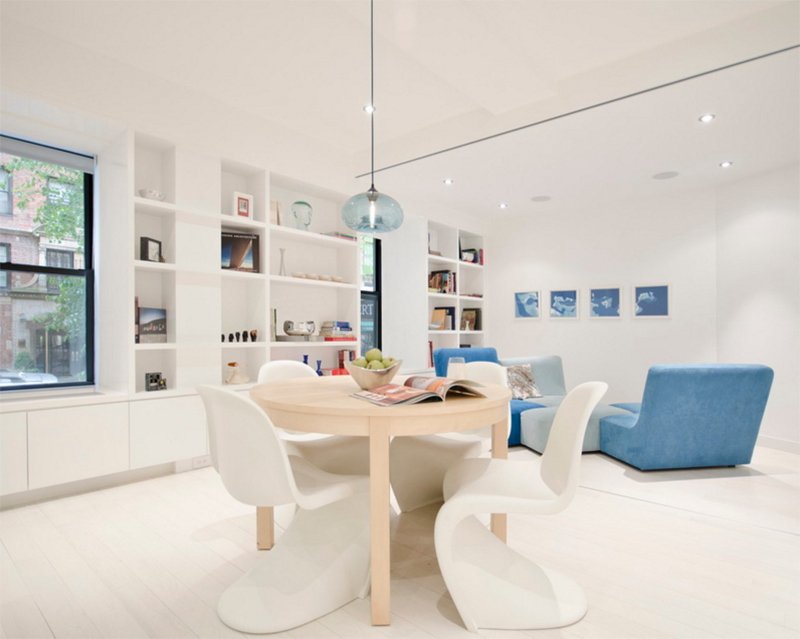 With white walls, the area looks really relaxing and cool to the eyes especially with the blue colors added in the living space. It is also nice to bring in white furniture as well.
Cottesloe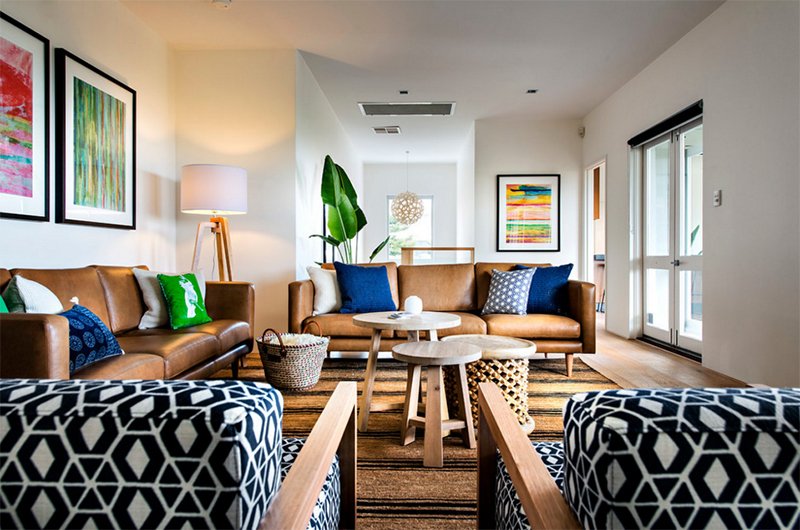 There are many colors, shapes, patterns and textures in this living area but that is okay because the walls and even the ceiling is white which makes the space appear balanced.
Randwick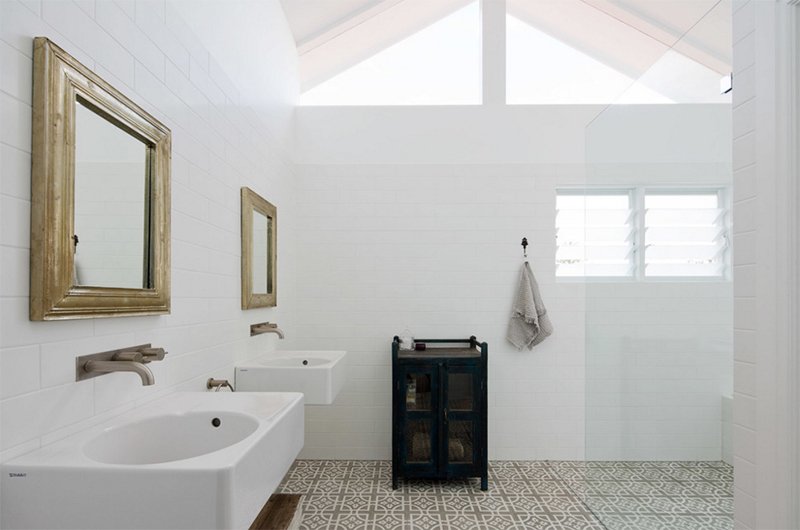 And yes, you can use it even for the bathroom. As a matter of fact, it is always nice to use white for the bathroom to make it appear clean which is important for this area in the house.
2. Wood
One way to bring nature into the interior is by using wood. Wooden furniture is common but many people are starting to avoid using mass-produced furniture. Some are even building it themselves while others are supporting local artisans who have impressive craftsman style in building furniture. We have noticed that reclaimed wood became popular and this can still be seen in interiors this year. Why don't we look into the interiors below that used wood?
Tiny House
I love the feel of the space especially that it used reclaimed wood for the walls to the ceiling. The combination of white painted wood and the ones that retained the texture look really amazing. And also, the wooden dining set looks very charming.
Smith Cabin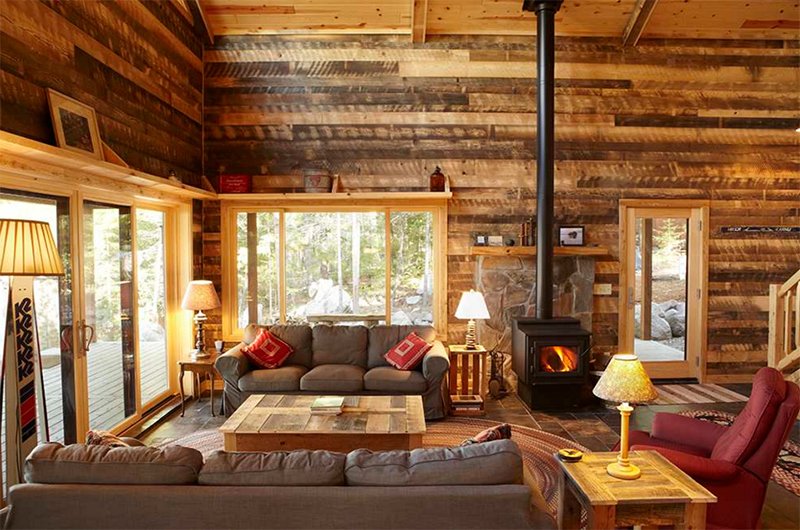 So if you have salvaged a lot of reclaimed wood, you can use it for the walls of your house like this. And you can even turn pallet into a coffee table and other furniture too. Such a warm space indeed!
Hillside Modern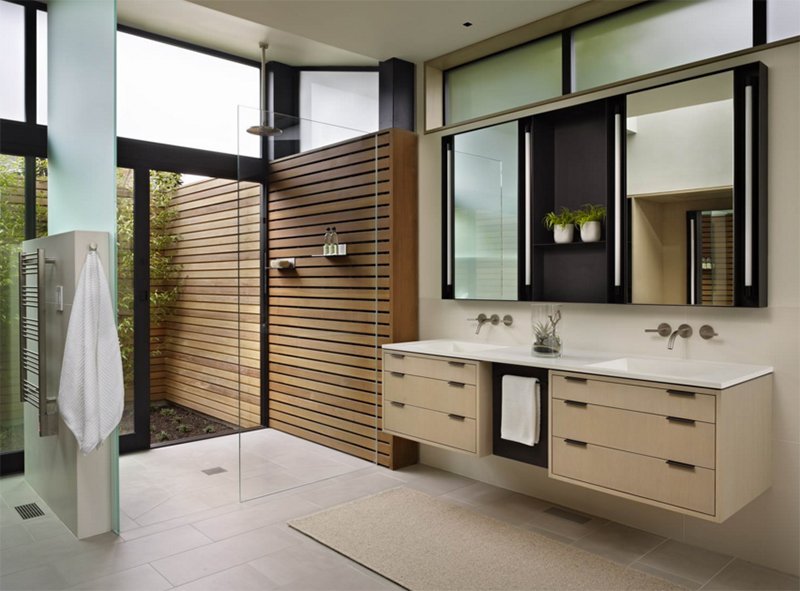 A modern contemporary bathroom also looks stunning with wood like what you can see here. In the shower area, it used wood for one side and it looks nice as it extends towards a garden.
Sag Harbor House in the Woods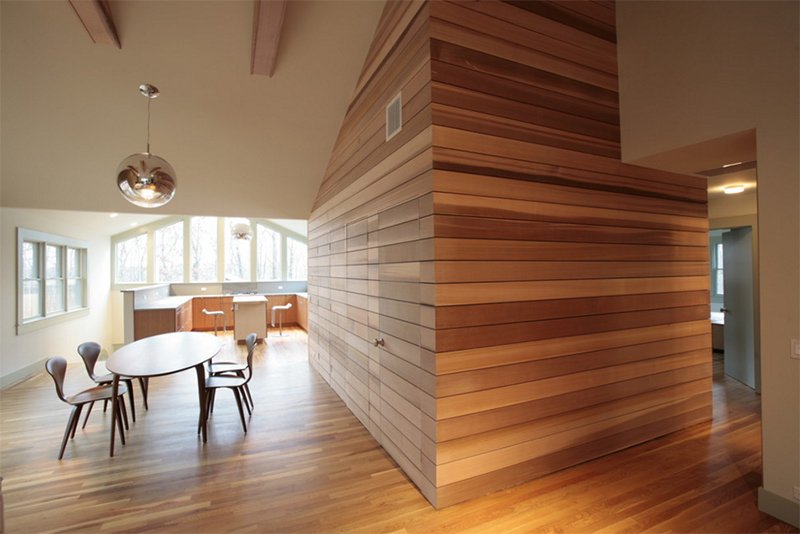 A minimalist interior combined beautiful sleek wooden panels for the walls and even for the flooring. It also used a wooden dining set as well. Lovely, right?
3. Natural Elements
Aside from wood, you can also add other natural elements into the interior too. This can be done through wall hangings, greenery, centerpieces and others that look natural. When you add natural elements to your home, it brings a soft coziness into the area while still maintaining a minimalist setting. A homey environment can be created when there are natural elements around it. Maybe you could even think of the five elements of Feng Shui for this. There are different ways to bring in natural elements to the home. The four images below may not sum it up but would give you ideas.
Masseria Petrarolo Italy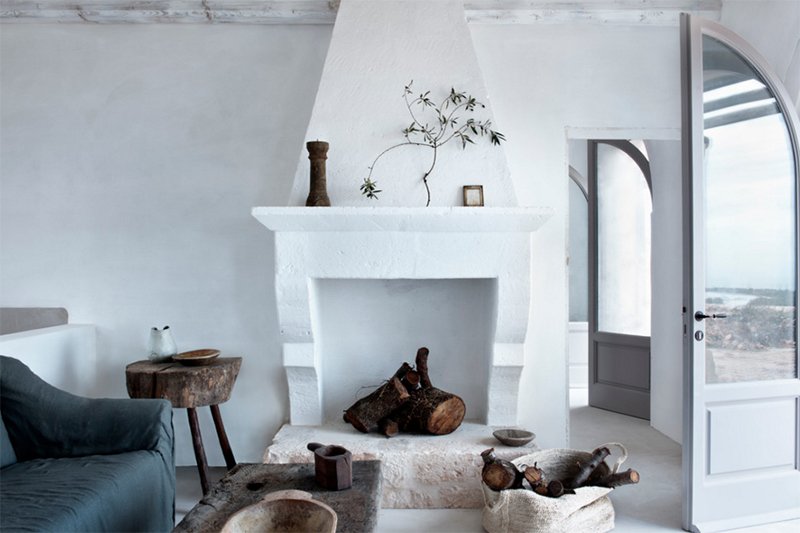 Well, it is just a white concrete fireplace. But what made it whimsical? That stool from a tree trunk, the freshly cut firewood from trunks and branches, that slim branch on the mantle and that wooden table with wooden mug and bowl. And yes, natural light gets into the house as well.
Vancouver Loft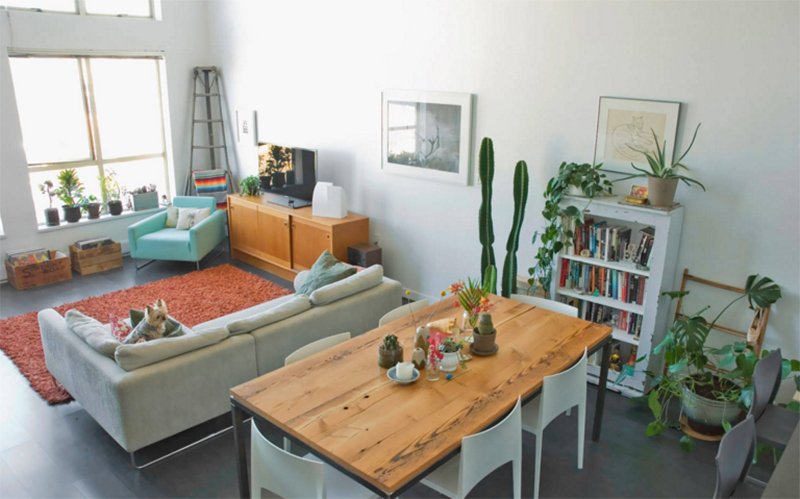 This interior didn't just use wood but it also added different types of plants into the area that are contained in various pots and planters. Do I need to say more? What about those centerpieces?
Villa in Agalarov Estate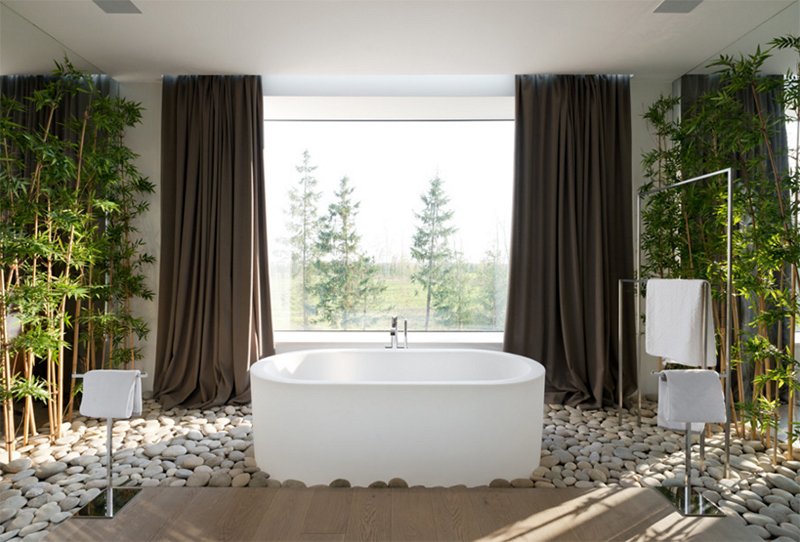 This bathroom made me go "awwww" because of how relaxing it looks like! Apart from the huge window that allows natural light to get into the area, there are also bamboos on the sides and white stones around it. Love the combination of wood and stone here.
Green Cube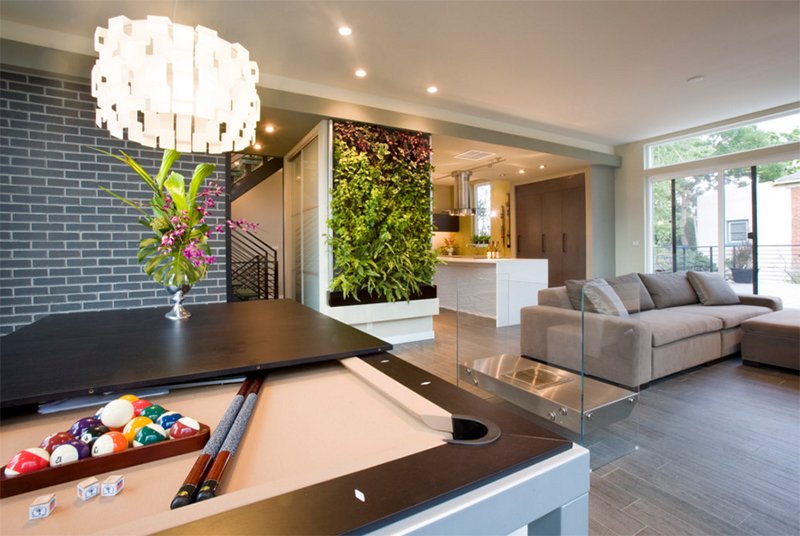 And of course, you can always add a green living wall like this one for a modern interior. I always want to have this in my house!
4. Gray
Not everyone would appreciate the gray color but you will be seeing much of this in 2016. Worry not, gray looks nice with bright colors. Meanwhile, warm grays would be a trend too as it brings a sterile feel into an area. Gray can be a popular color for walls and also for fabrics like curtains, duvet sets and throw pillow covers. You can also see many gray patterns too since it is a nice accent to any space because of its natural color. Let us see how lovely gray can be!
St Ives, Cornwall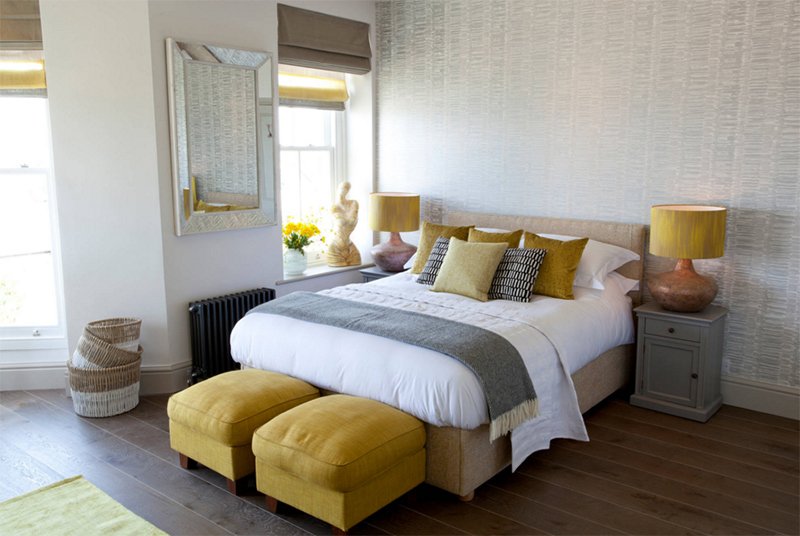 When you combine gray with yellow, it turns out really stunning just like what you can see here. Gray is everywhere but the space doesn't look boring.
Porthleven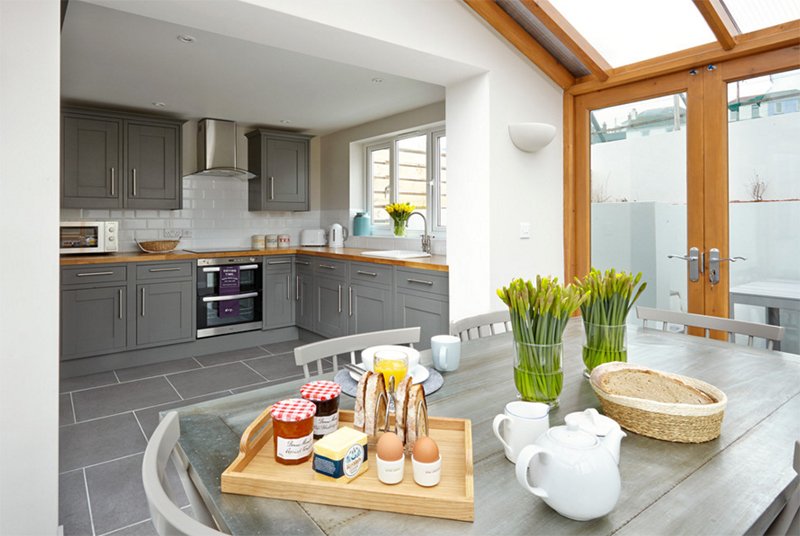 The kitchen and dining area looks nice in gray. Notice that it used different shades of gray here but it turned perfectly fine. Natural light from the skylight and glass doors add appeal to the area.
Draw me a Sheep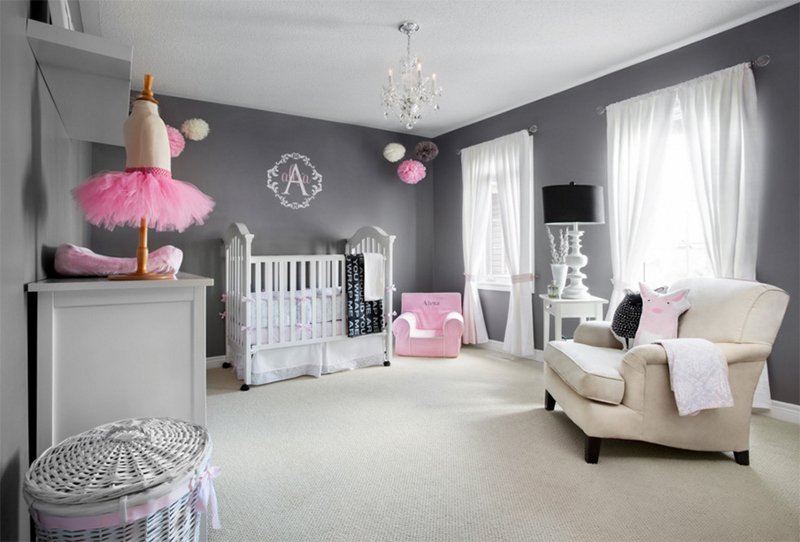 Ohhhh… Isn't this cute? Notice the addition of pink in this nursery. It created a chic and modern space for a little princess.
Kim Bartley Design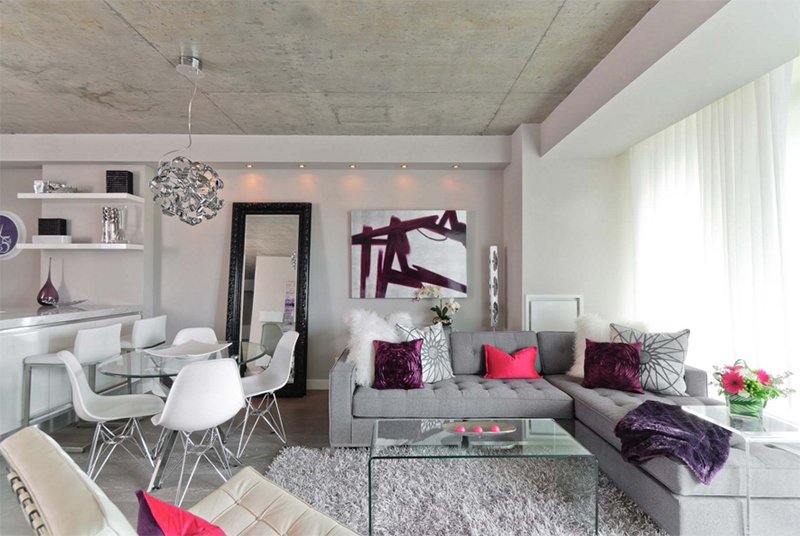 Indeed, you can use different colors to combine with gray just like what you can see in this interior. Notice the patterns on the fabrics too. Nice, right?
5. Metal
And last but not the least, you can use metals and metallics for the interior that looks beautiful when blended with each other. It also looks gorgeous when combined with wood and other rustic elements since it creates a refined look. The combination of metal with wood has been a trend in the fall and this could be seen in the entire year. Want to see how metal can be used for the interior? Here are some sample photos.
Michigan Farmhouse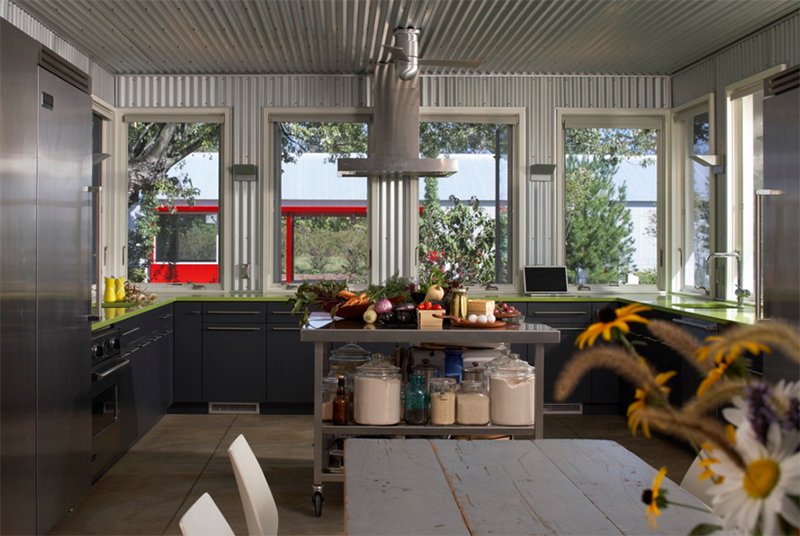 If you think you can only use metal for the exterior, you can also use it for the interior as well just like this industrial looking farmhouse kitchen.
Randolph Rd Custom Home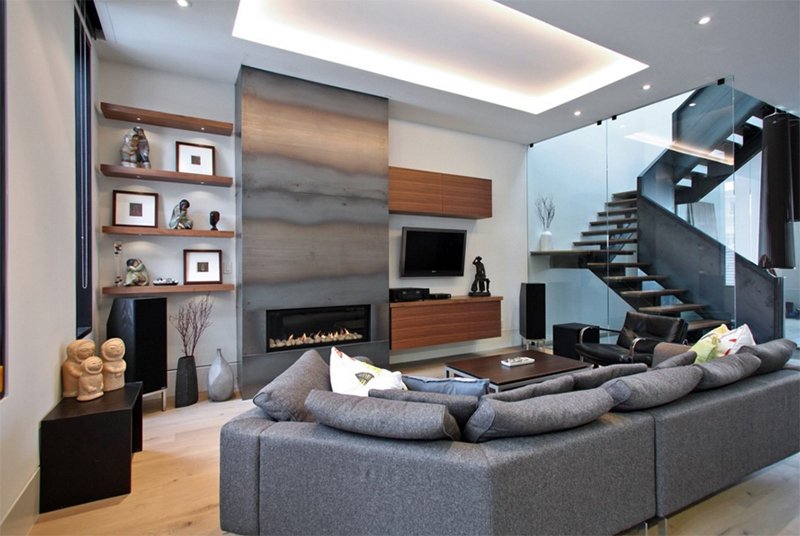 This modern interior looks gorgeous! And the highlight of the area is that metal fireplace which looks lovely with the wooden elements here.
Living Room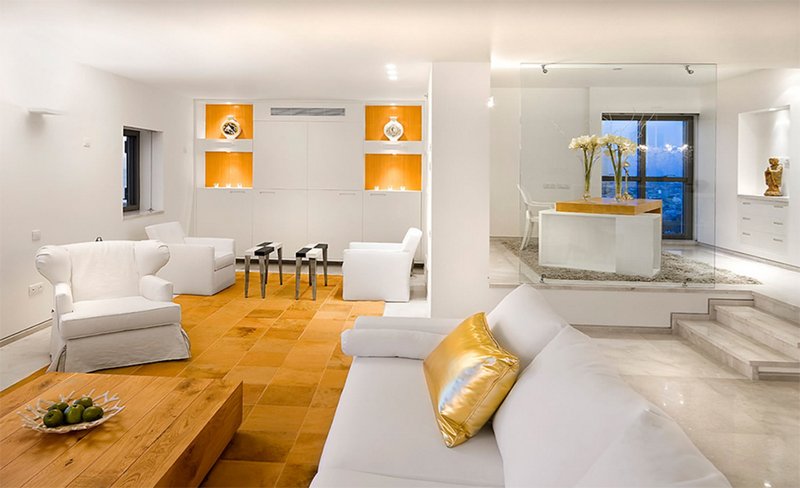 Gold never fails to make an interior beautiful! Look at all the golden accents here and the lighting as well. Metallic elements can be used in different ways for the interior.
San Francisco Residence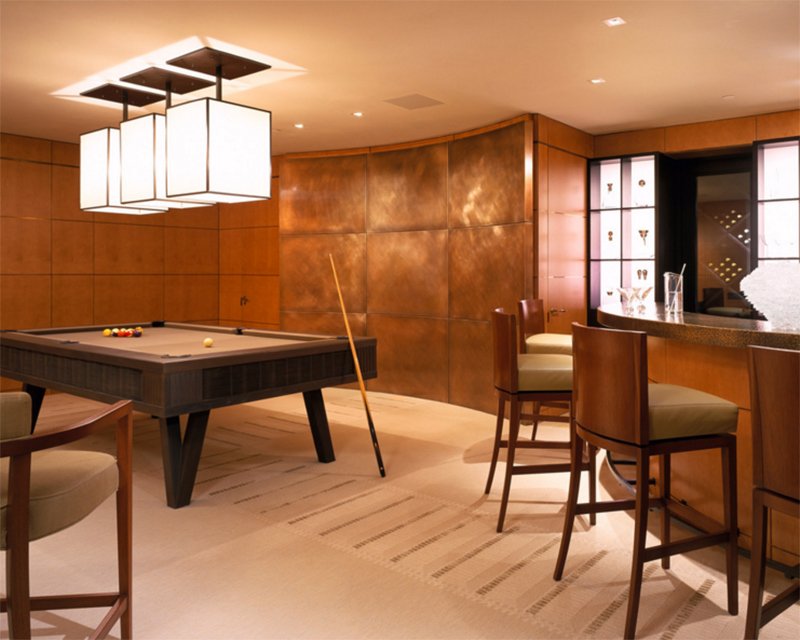 A sophisticated gaming area with bar which features a bronze wall. Looking really lovely indeed especially with dark wood in it.
So, did you like what you saw in this post? Yes, you can apply these in your interior and do not be afraid to add these colors and textures to your home because these are the type that are timeless and their beauty will never fade!