A Lovely Indoor and Outdoor Living Room in Israel
Everyone will surely want to have living areas like this!
Most of us love the outdoors especially if the home has a beautiful garden. That is why some owners opt to have outdoor living areas or even kitchens to prepare food while outdoors. It is indeed fulfilling to have a space like this where you can relax and unwind while bonding with friends and family. But aside from the outdoor living area, of course there is also an indoor living area where you can still get a good view of the outdoor space while resting inside. We have seen homes wherein the living areas both indoor and outdoor spaces are linked to each other. And today, we will see a beautiful home that features an indoor and outdoor living area which is something that we are all dreaming of.
This dreamy indoor and outdoor living space in a new home in Tel Aviv, Israel will no doubt make other homeowners envy since it is apparently something that many homeowners are trying to achieve. The home is designed by Pitsou Kedem Architects that allows the living and dining areas to completely open up to the back yard that has a small garden and swimming pool. Just imagine a home with a pool area and a relaxing outdoor area. It would be totally stunning indeed! And the interior looks very nice with all white colors.
Location: Tel Aviv, Israel
Designer: Pitsou Kedem Architects
Style: Modern
Type of Space: Living Areas
Unique feature: Featured today are the outdoor and indoor living spaces of a beautiful home. Their seamless connection is something that everyone wants in a house.
Similar House: The House Duk in South Africa Links The Indoor and Outdoor Living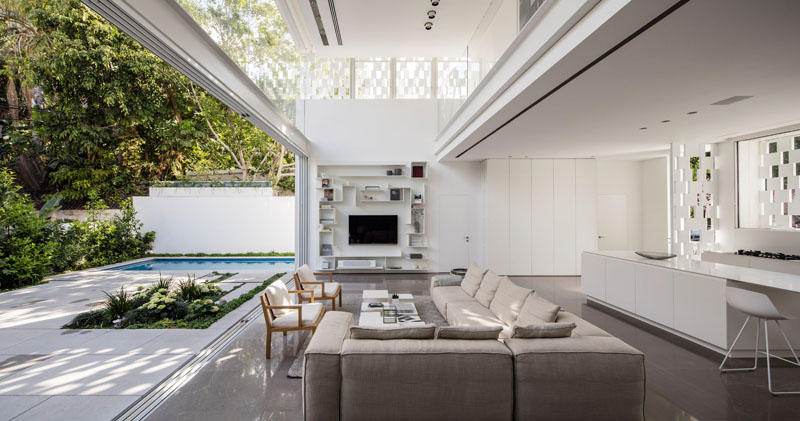 The indoor living area is seamlessly connected to the outdoor living space through a sliding door which can be closed when needed. We can see here the beautiful design and layout of the interior and its high ceilings allowing for more windows and an upper level on one side. The space where the living area sits is also the same space where the kitchen is located.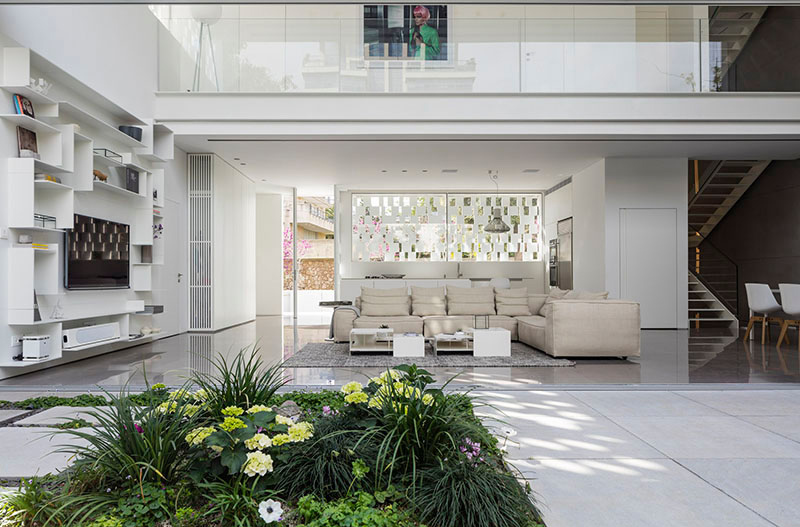 There are different kinds of plants around the house. It is indeed nice to live in a home with many plants because it is very refreshing.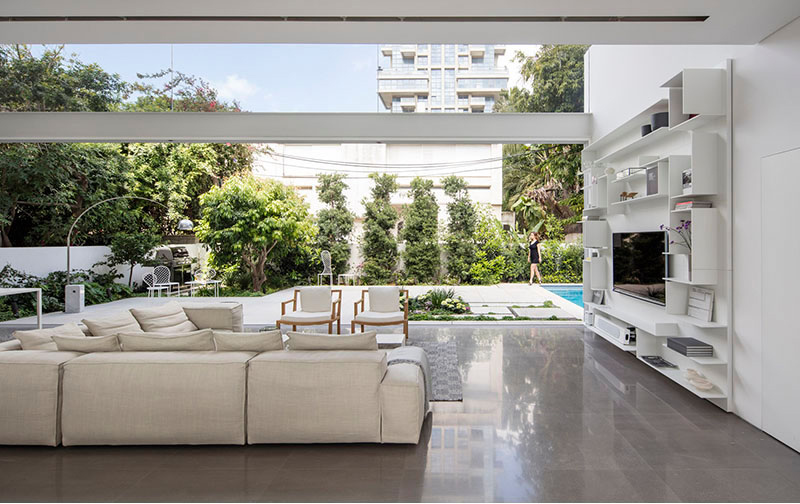 Large sliding glass doors retract to essentially double the home's living space.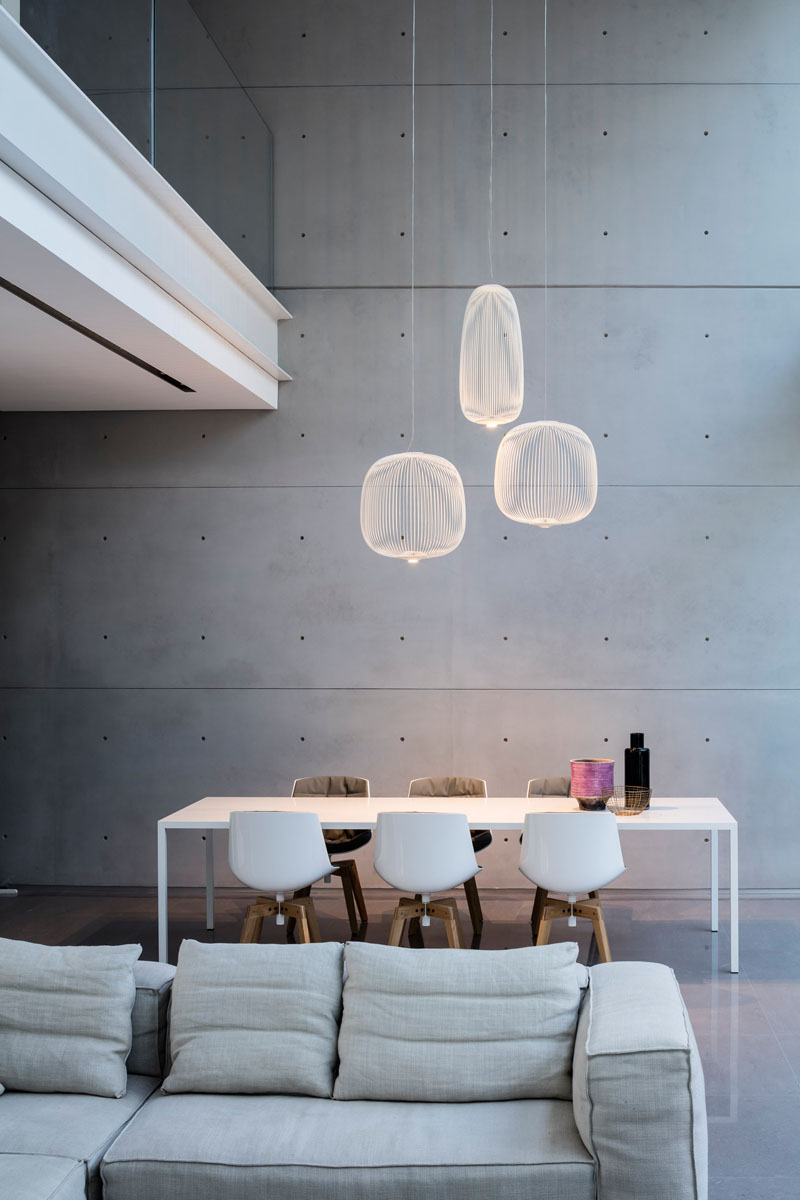 A double-height ceiling makes the interior feel even more open, and the large windows flood the interior space with light.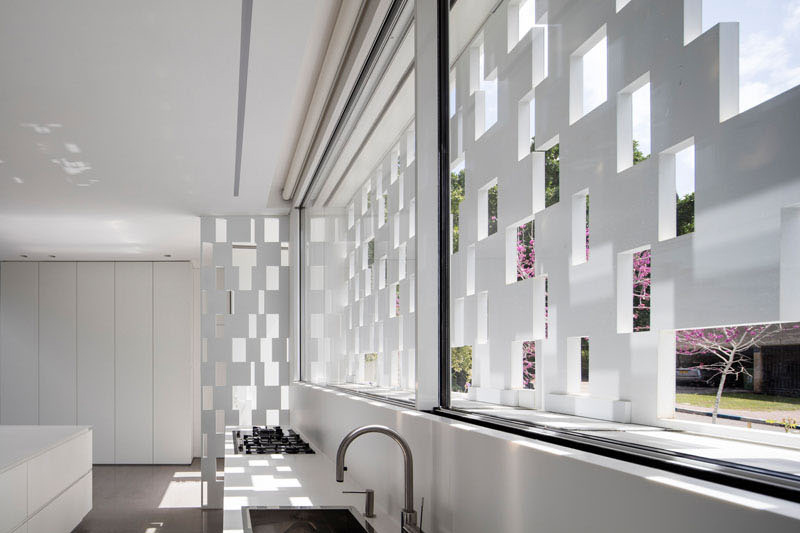 The kitchen, which faces the street, has interesting window cover panels that create privacy for the home owners, while still allowing them to see the street and let light through.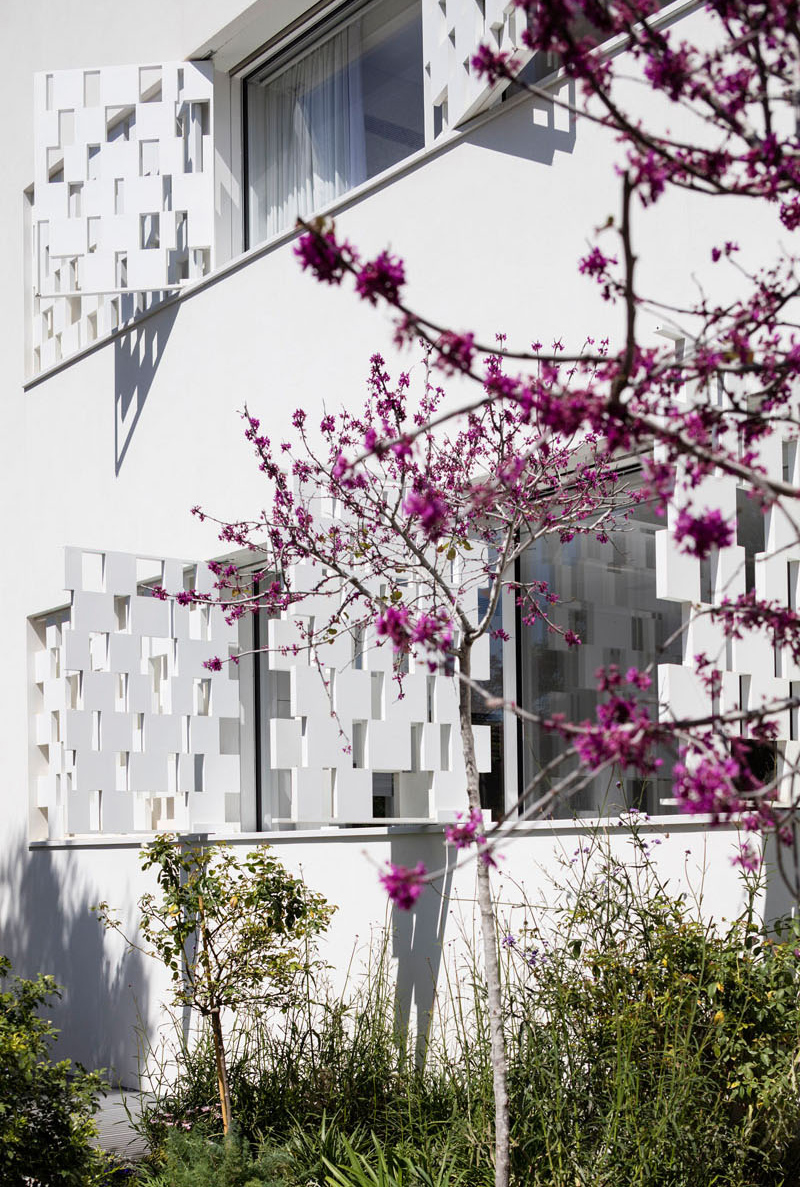 And this is the view that one can see from the kitchen. It sure is very nice especially with the purple flowers and the bushes around. But I guess this can still be improved if the landscape is done even better.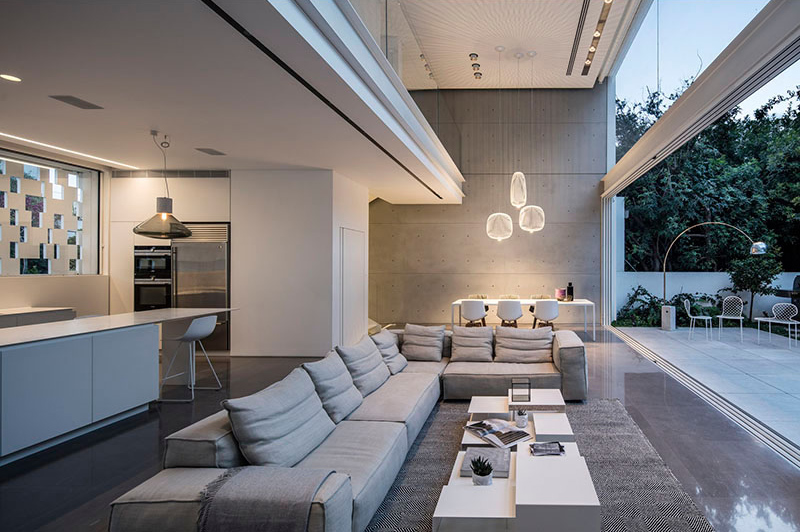 A gray couch sits in the living area which is obviously very comfortable. It also has different lightings in it as well as a white coffee table.
Read Also: Tiered Open Spaces in the Interior of a Multi-Storey House in Singapore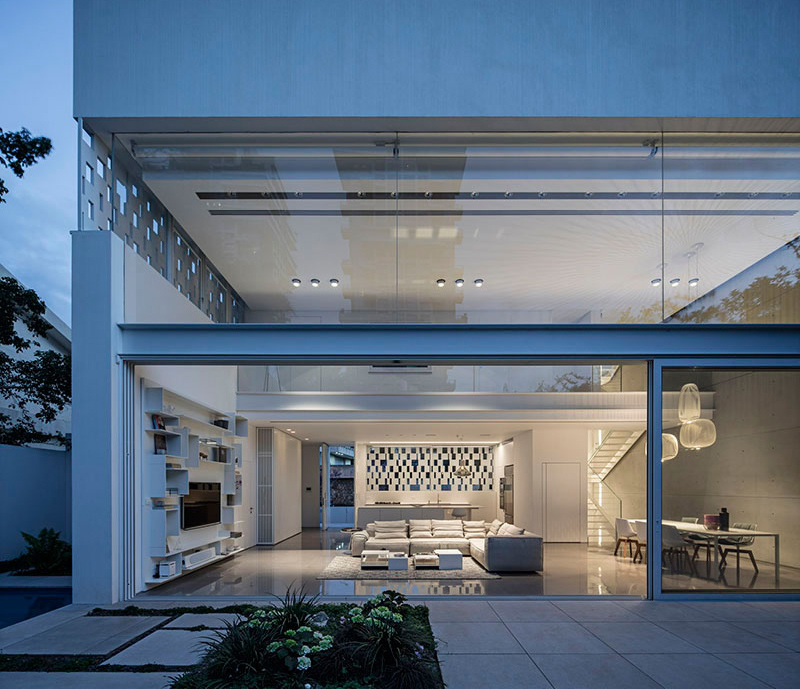 This is how the house looks like during the night when lights play and add more drama to it and you can also see that the sliding door is closed in here.
Very relaxing, right? It sure is very nice. If you have a home like this, you will feel relaxed every time you get home. The outdoor living room has a beautiful garden in it and a pool while the interior living room has a beautiful design that is very nice, bright and light for the eyes. Indeed, it is something that we all want to have in our homes. This space is designed by Pitsou Kedem Architects and apparently, they did an amazing job because of how it turned out. The way it looks, I can tell that the rest of the house is equally amazing and beautiful. How about you, what can you say about this indoor and outdoor living space in the home?