Colorful and Modern Interior of the Loft Residence in Rome, Italy
If given a blank space to decorate, it would really be challenging. But when things starts to come together in a home, the picture of a lovely home will be created. Even if a space has white walls, ceilings and flooring, what makes it really standout is how the layout is done and the style of the furnishings being brought in. The colors of the furniture as well as the kind of decors will also have a great impact to a home. Just like what we can see in the interior that we will feature today.
This residence we will feature today is called the Loft. It is a colorful modern home located in Rome, Italy. The interior has a neat modern design which bursts of colors everywhere. We can see a variety of texture creating depths in the visual appeal of the house. The space has a unique character and design as lovely furnishings and decor fill the area. You will also notice its use of sleek lined items too. There are also subtle industrial features from the architecture of the home. Come and join our virtual tour of the Loft!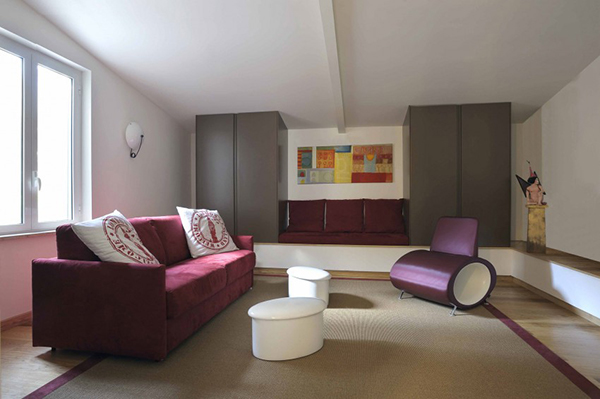 This appears like a family room. Love that bench inserted between two tall cabinets. It sure is space saving!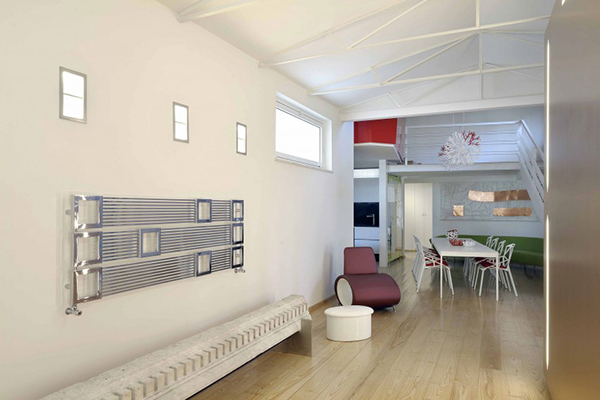 This hallway has an interesting wall decor as well as a bench with a unique design..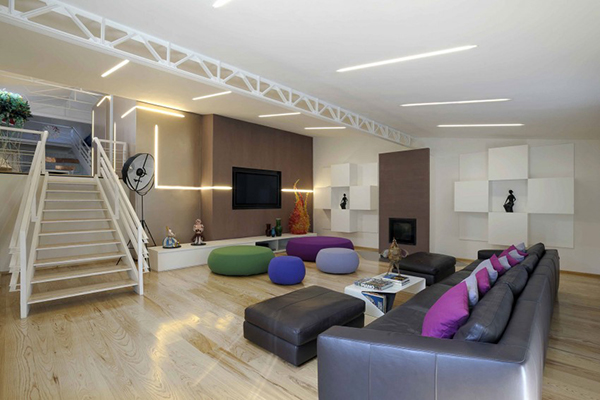 The house has a subtle industrial feel with the white steel beam and staircase.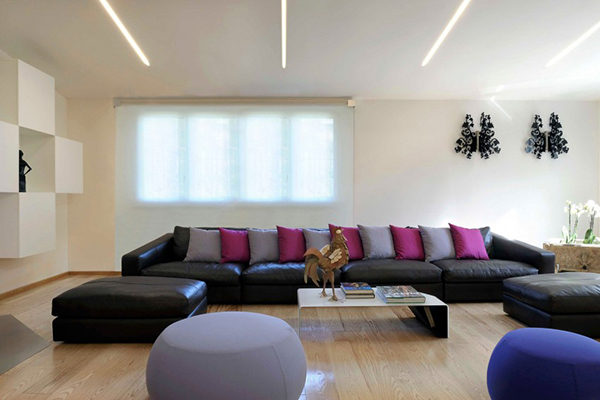 The living area is charmed by colorful throw pillows and ottomans. It has stylish wall decors too.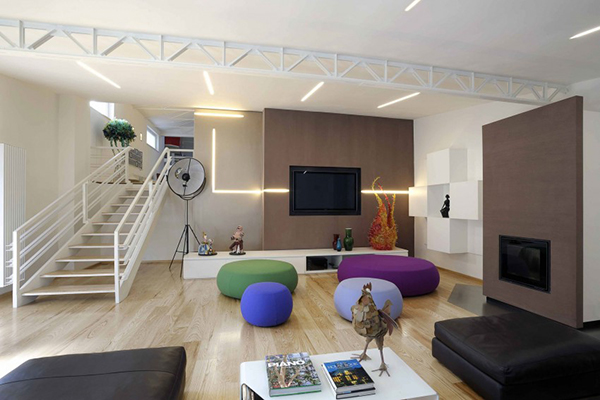 You can spot artistic elements in the house just like the centerpiece and other decors.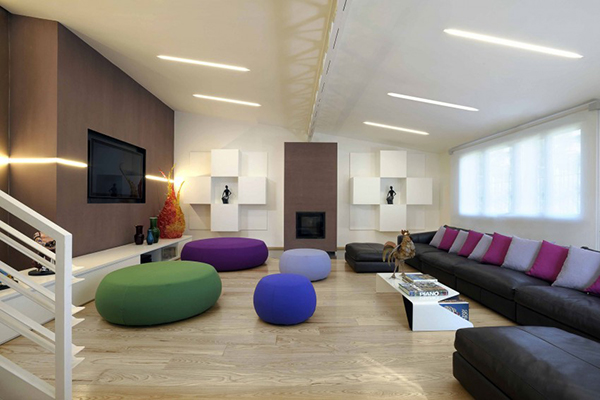 Love how this living room is designed! Take note of that wall shelf that doubles as a wall sculpture.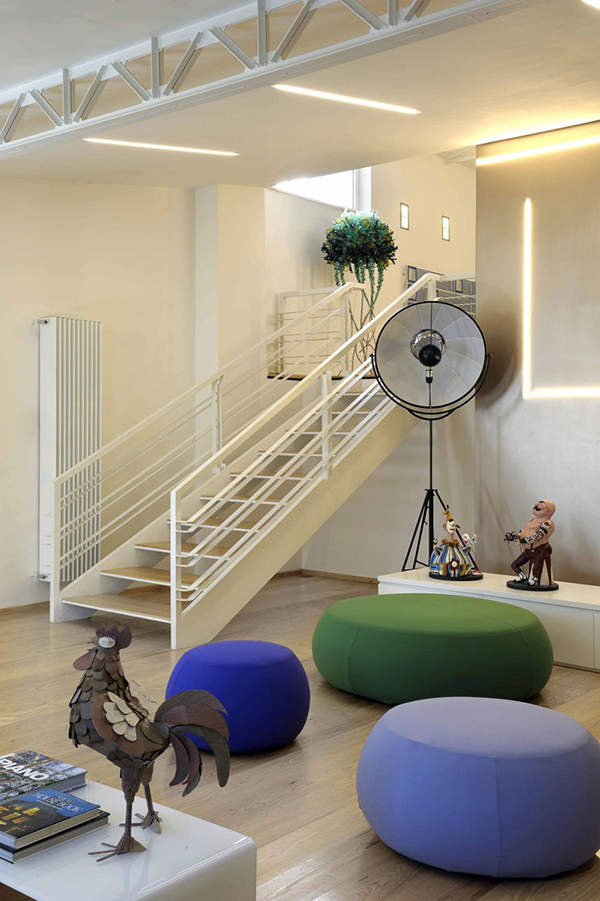 A steel staircase leads to the upper area of the house and adds some beautiful element to the look of the Loft.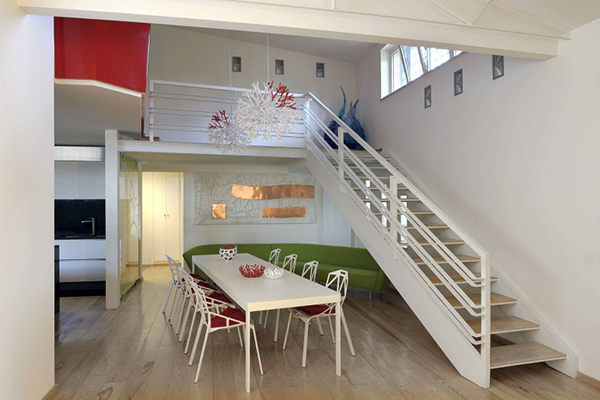 Another staircase is seen here just beside the dining area. Look at the design of the dining chairs and pendant lights!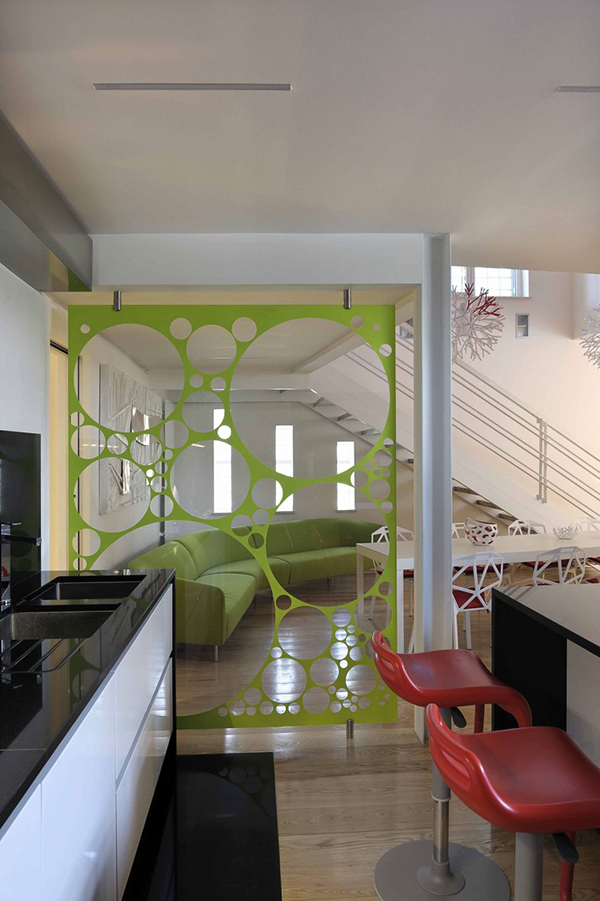 This glass partition for the kitchen and dining area is lovely! It would work well as a backdrop!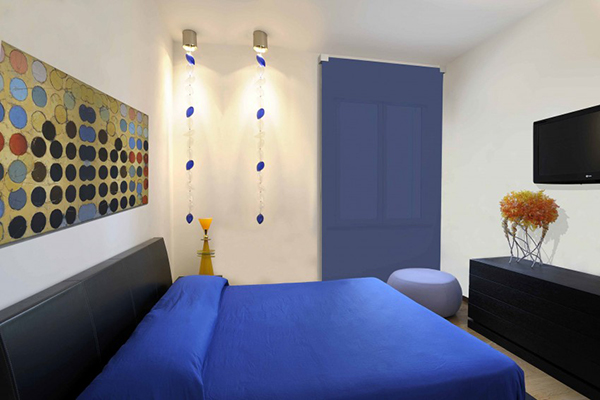 A beautiful modern bedroom in blue with creative decors everywhere.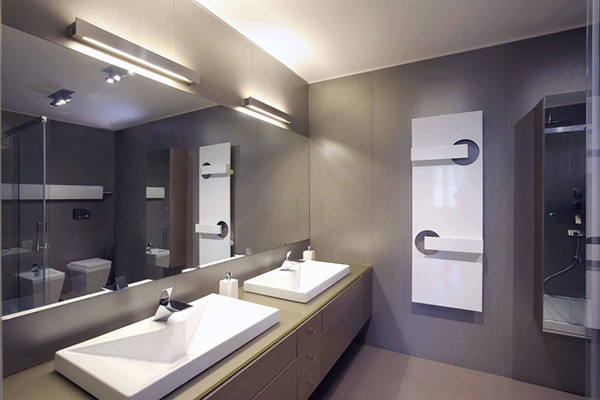 This bathroom has a modern design too and the colors is just perfect for the space.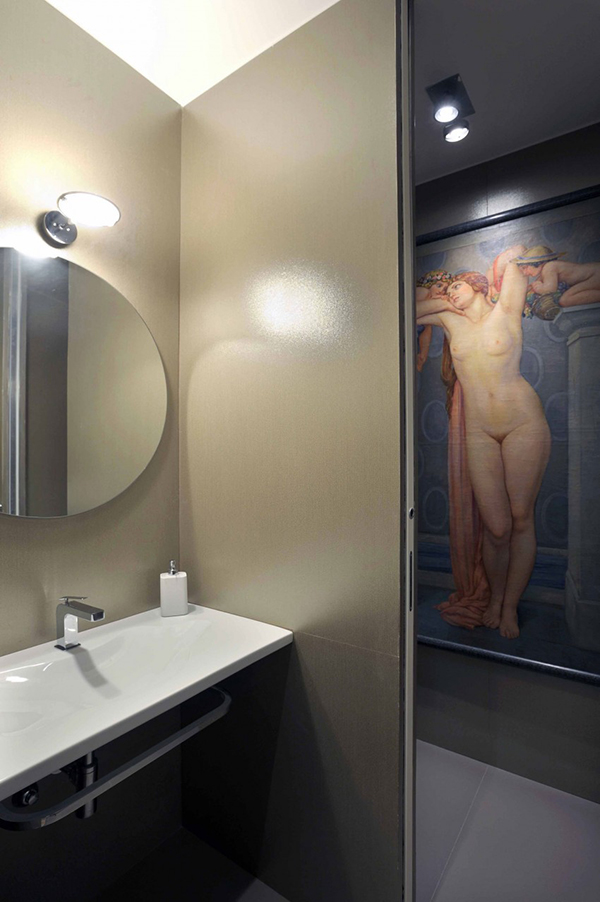 I know you can notice that wall decor just outside the powder room. There are wall arts everywhere in the house.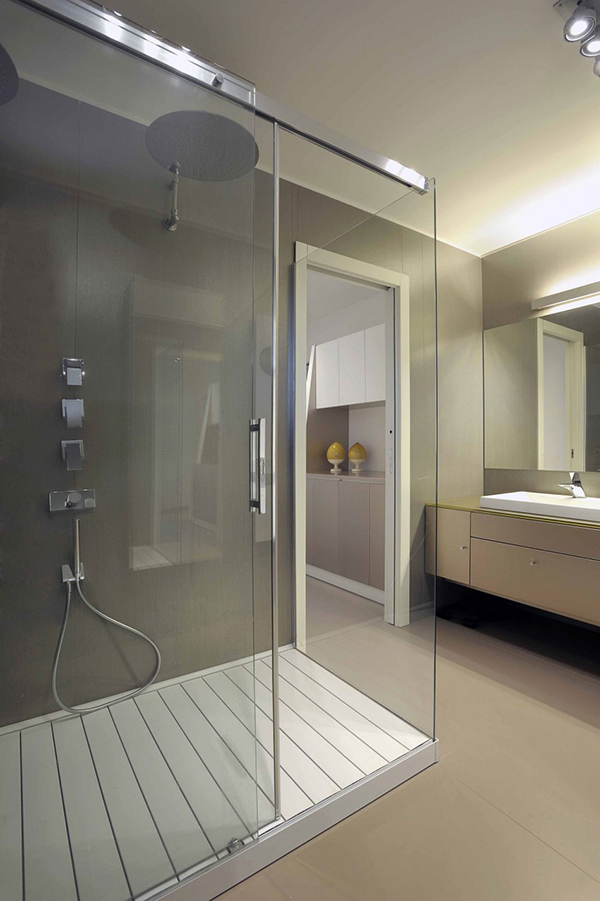 An enclosed shower is seen in the bathroom with a lovely classic looking white flooring.
Isn't this a stunning modern home? No doubt, Angelo Luigi Tartaglia did an amazing job in the design of this house. Just look at how he did the layout and how he chose the furnishings. Those were actually what made this house beautiful. The living room is my favorite space because of the colors and the style of the furniture. How about you? What do you love most in this house?