Panamby Apartment in Brazil Exudes Charm and Boost in Personality
We had been showcasing interior of apartments these days and we are sure you love what you are seeing for these give you ideas on what you can do with your own homes too. Today, we will feature another apartment interior with a modern vibe in fusion with natural elements. The result of this combination is a dwelling that exudes charm, exhibits style and boost in personality. The Panamby Apartment is located in a premium neighborhood in São Paulo, Brazil and what you will see in its interior is no doubt premium too.
Visual warmth and modern comfort is displayed in this 170 square meter (1830 square feet) flat. Through the design by Studio Diego Revollo a simple flat was transformed into a vivid home showcasing inspiring and interesting details while ensuring that it will fit the needs of the family of two children. The existing living space was enlarged and brightened with a soothing color palette. Some of the highlights of the social zone include a neutral travertine floor, impactful furnishings, a large pendant lamp and minimalist artwork. Come join us in a virtual tour of the apartment.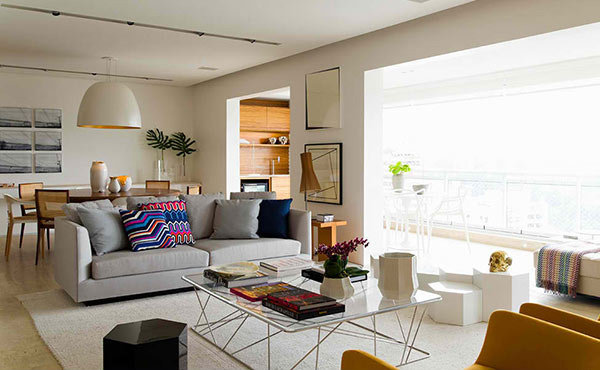 The modern apartment has an open layout but creates a connection in all the spaces.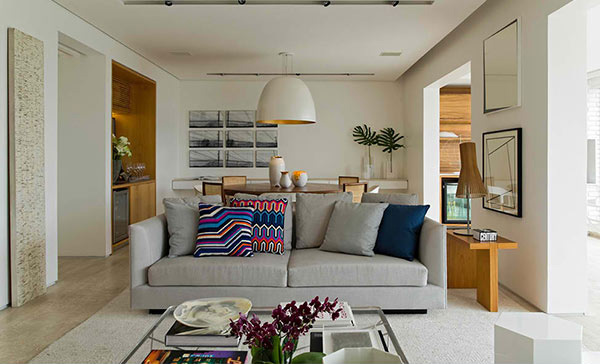 The patterns in the throw pillows that rest on the sofa are stunning accents to the gray sofa.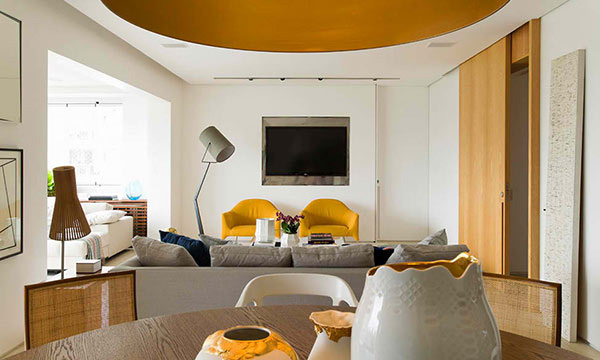 You can also see two golden yellow chairs in the living area that add more life to it.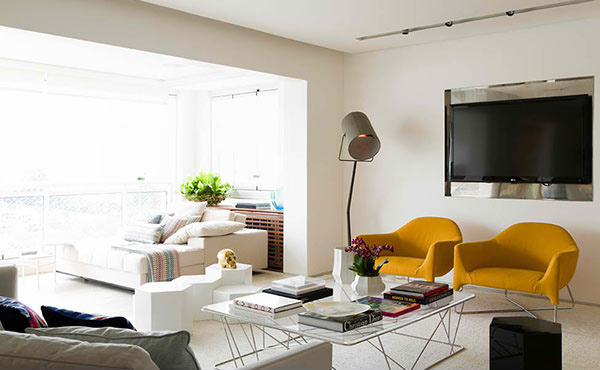 From the living room, one can access a sunroom with a sofa bed.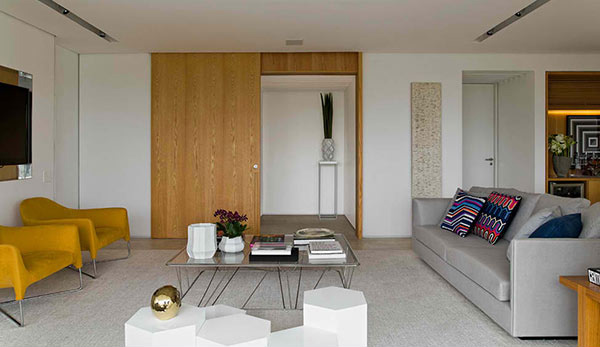 In this view, you can see the mixture of materials in the interior from wood to concrete.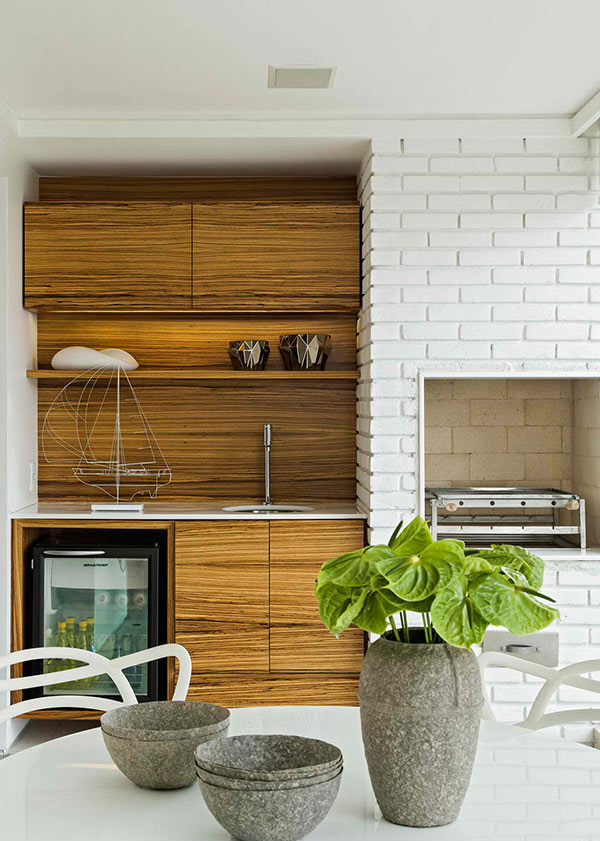 Every single detail of the apartment was well thought of and added appeal to the look of the entire dwelling..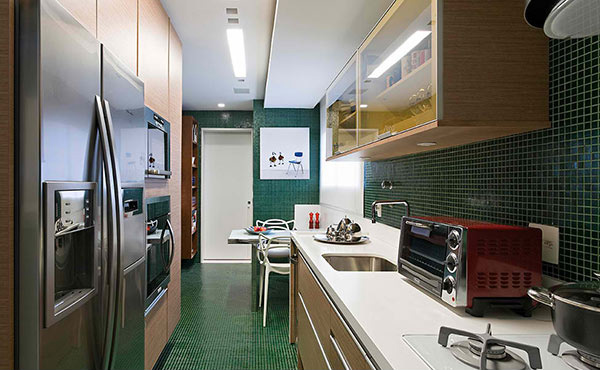 The kitchen features a well individualized color palette using green tiles and white furniture.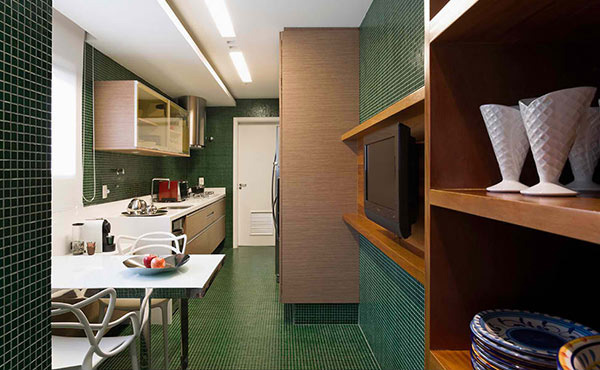 Wood is also used in the eat-in kitchen for its cabinets.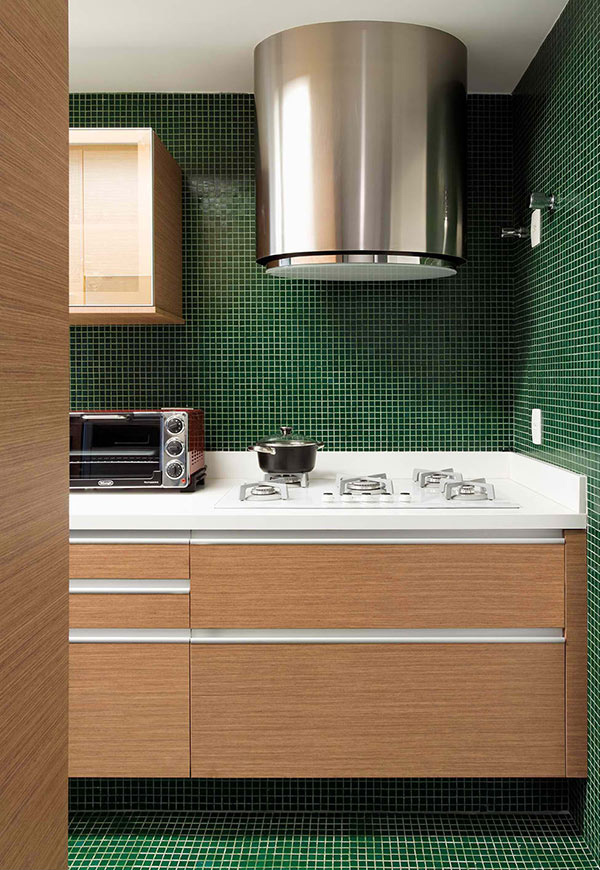 Isn't this round hood lovely? It is an interesting item in the kitchen aside from all the high-tech equipment in it.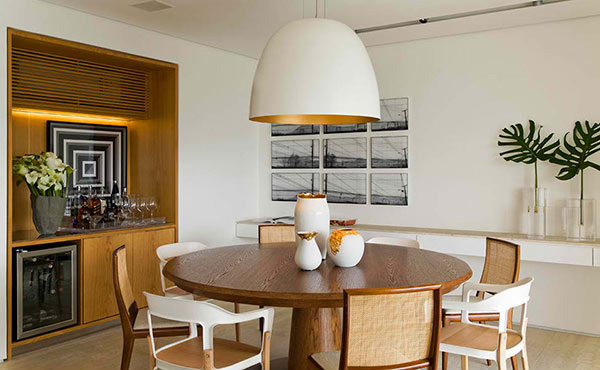 Lovely dining area! What made this beautiful is the colors and lighting in it. Note also that it used a variation of dining chair designs.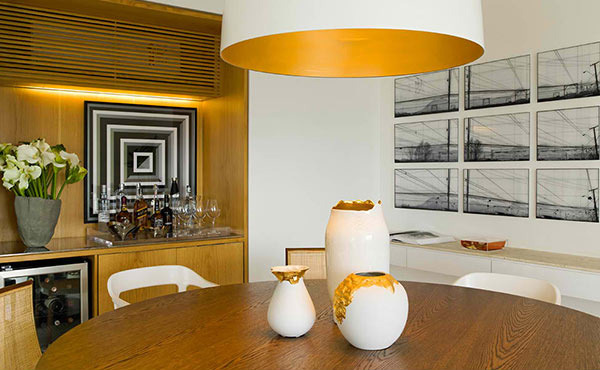 The centerpiece as well as the ceiling light above the dining area goes well together because of their white and gold colors.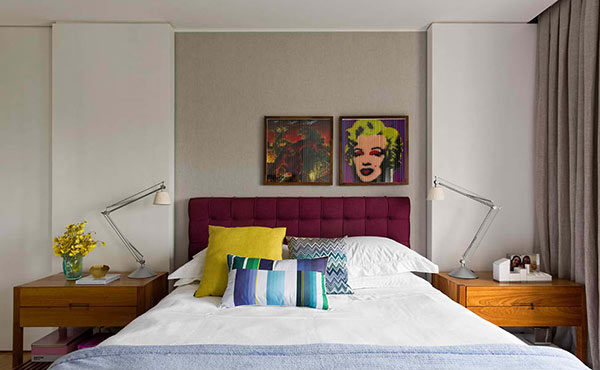 This bedroom has a mix of modern and retro appeal. It turned out really mind blowing!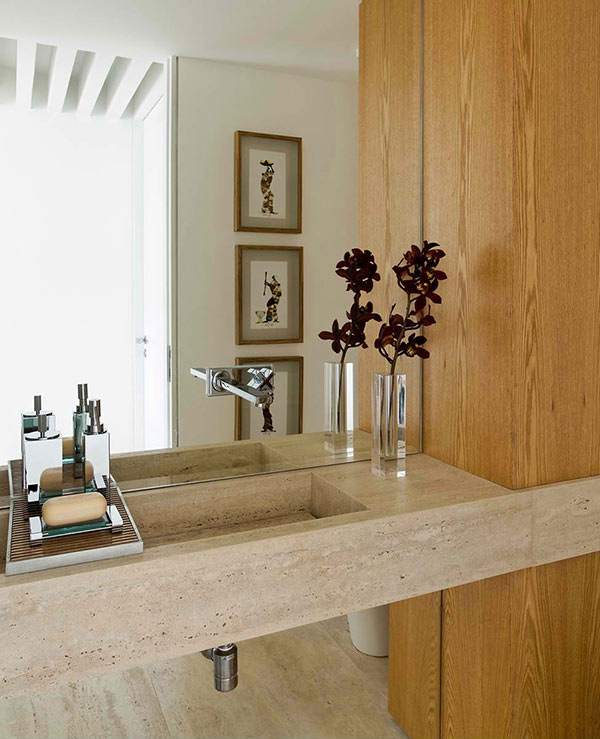 While this one is the bathroom that also shows a combination of natural and modern design.
Studio Diego Revollo did a great job for this interior. Aside from the beautiful fusion of natural elements and modern design, it also used a good combination of colors. You can also see Oak finishes and gold accents that give this place energy. It is amazing that every single detail of the apartment has a huge impact to the look of the entire space.