Cozy and Luxurious Charm of the Fuoco in Turin, Italy
Most of us who are living in a large house used to search for new looks that will enhance the every corner of our house. But for an apartment, homeowners most likely focus in the living space where most of the time the members of the family stay in. Today, we will share to you an apartment completed and designed in the year 2014 in Turin, Italy. This apartment is named as the Fuoco.
As we can see the interiors, there are only a few parts of this apartment that used wooden floors. This apartment has only one level. We can see the gray sofas are arranged to form letter L. There is a small rectangular glass table spotted in the center of the living space. White lounge chairs are also seen in the living area. Let us scroll down the page and discover more of the amazing ideas on the interiors through the images below.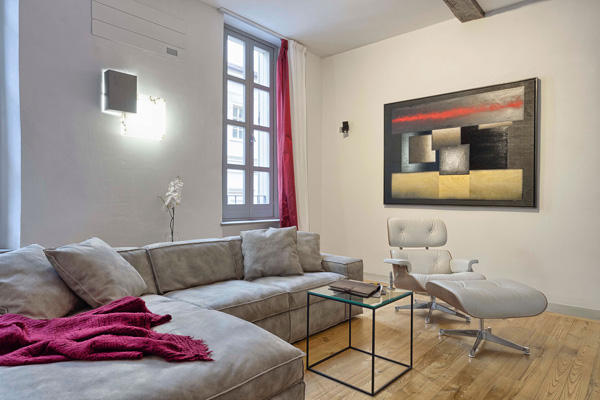 See the forms artistic patterns seen from the furniture set in the living space that attracts the guests.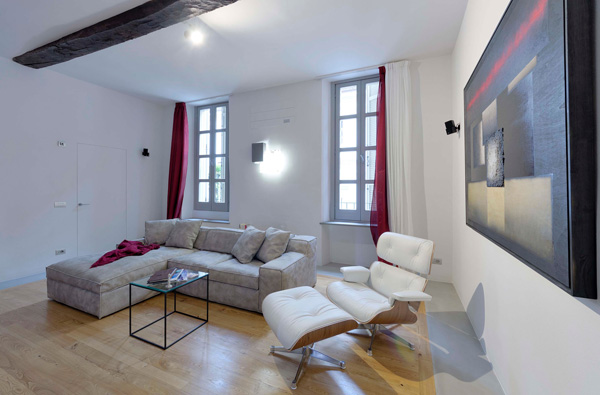 The lighting system used in the living areas set an example of modern and elegant look.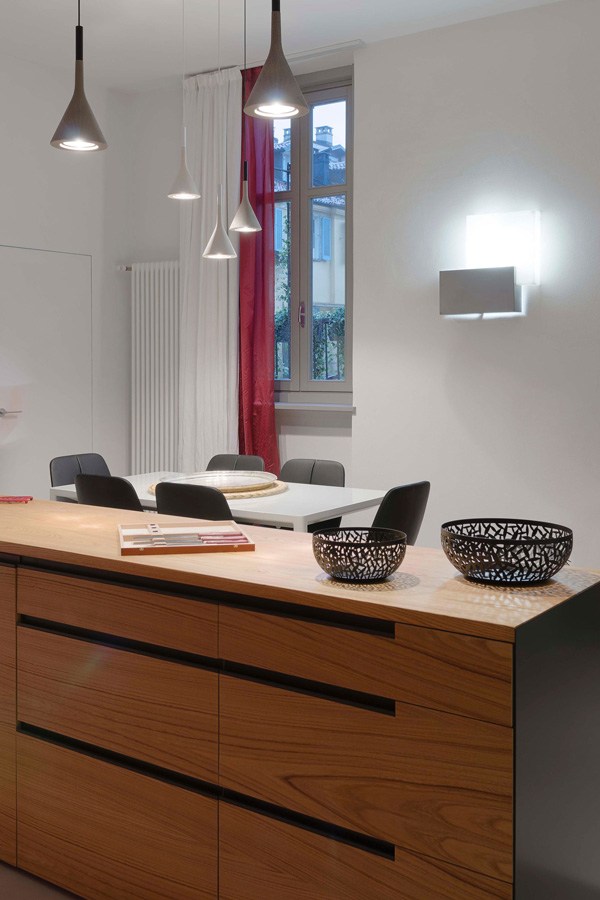 Take a look at the texture of this table that complements with the design of the accessories at the top of it.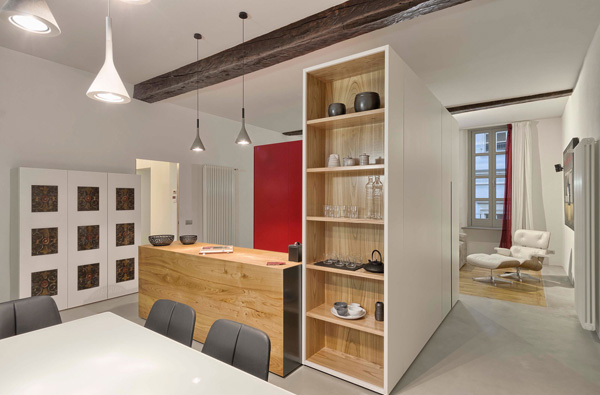 Amazing and unique design of the chandeliers and lamps installed in the kitchen and dining space highlighted the different textures.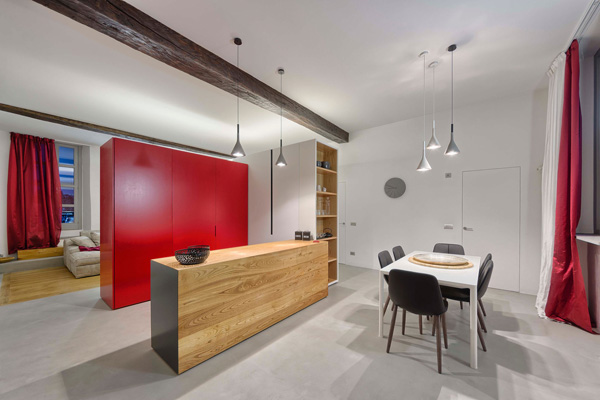 Here's the red cabinet that complements with the red curtains used in the sofa.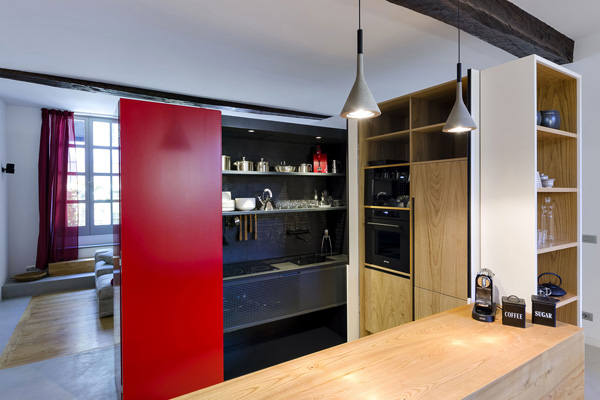 See how these opened cabinet expose its amazing functions and kitchen fixtures as well.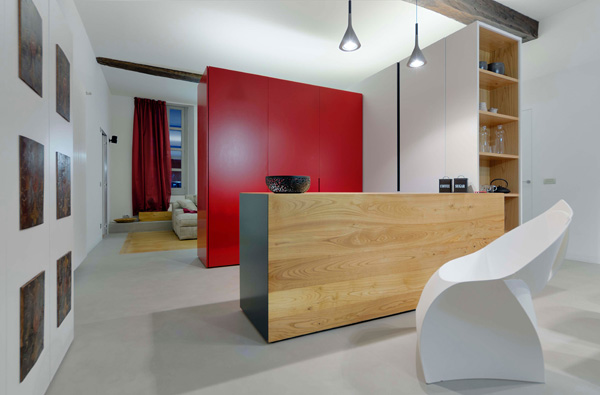 Another look at the red and white cabinets in this kitchen that perfectly jives with this trendy and stylish chair.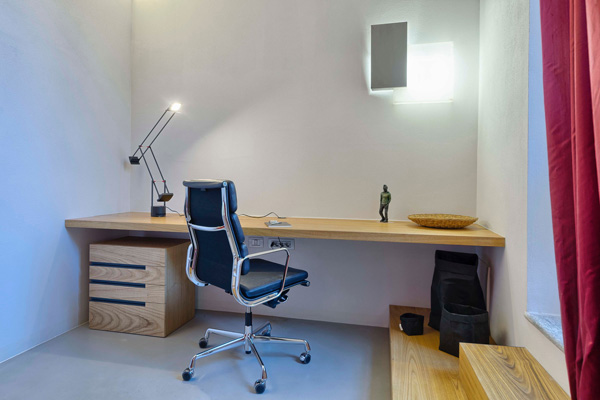 A home office is also set in the apartment that also highlighted the modern and trendy style of the furniture and accessories.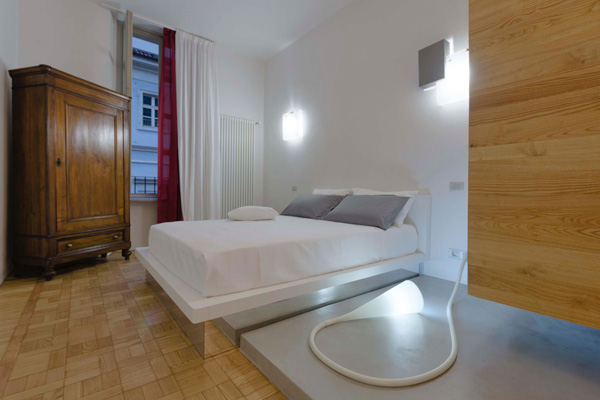 A white mattress in this bed as well as the lights harmonized with the wooden cabinets and floors, too.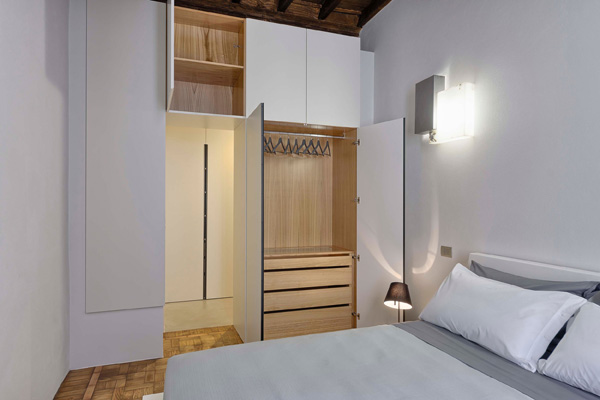 Built-in cabinets also speak of comfort and convenience in this bedroom.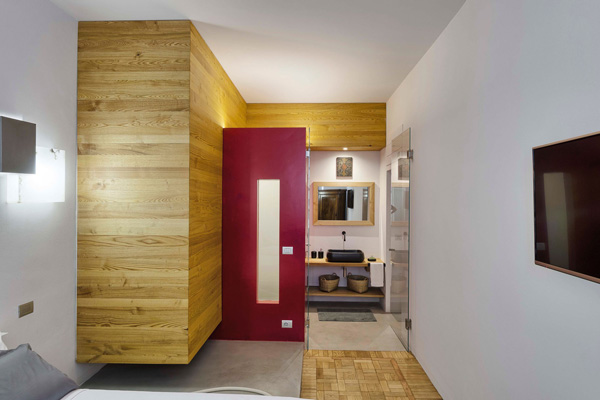 Volumes and dimensions are also highlighted in this room that also adds artistic theme here.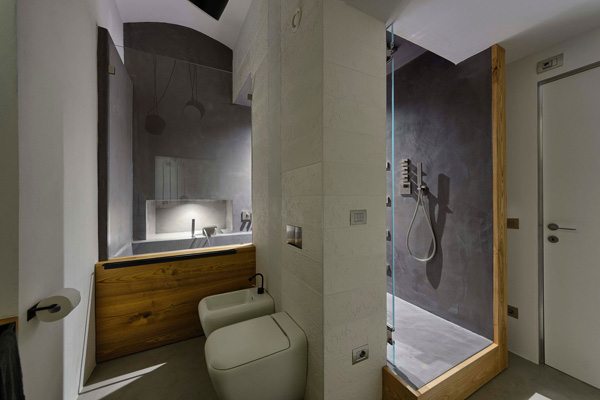 Limited space in the bathroom still affords to offer the important features here.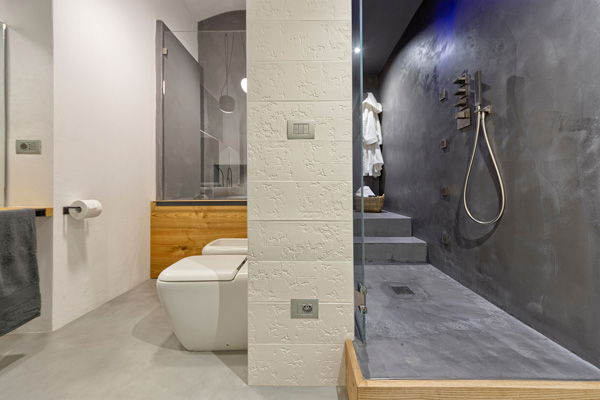 Shower area is connected to the bath tub as well as the bath tub to the urinals that maintain its important functions.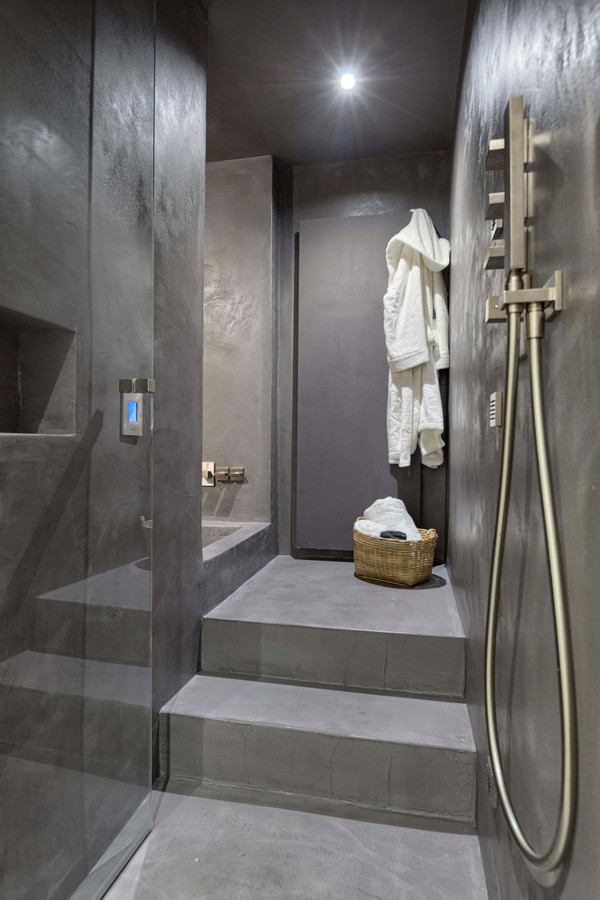 Grey floors and walls accentuate the real comfort and luxurious style in this bathroom.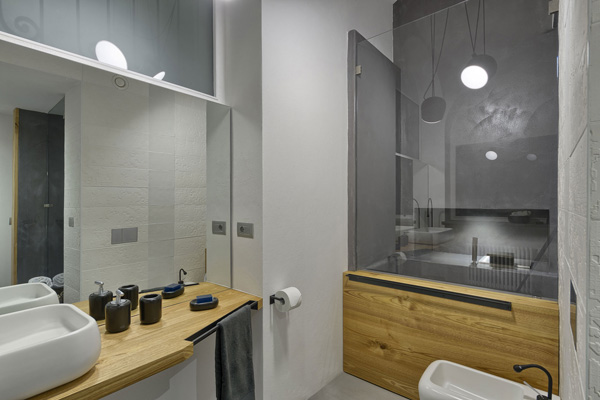 Here is another white, grey and wooden bathroom that also displays the most excellent materials and fixtures.
This apartment has two bedrooms and each bedroom is equipped with a bathroom. The master bedroom in this apartment has several cabinets which are almost similar to the cabinets found in the kitchen. The Archisbang significantly matches the furniture arranged in the interior. They were able to present the modern and stylish concept of the apartment. We hope that you have learned something new today that will improve the design and style of your apartment.