20 Designs of Shared Home Offices for More Productive Work
For folks who work at home, a home office is a must. But some people do not use the space for themselves only. They got to share it with another member of the family or with a partner. With this, the office space should be designed in a way that it will answer the needs of both users. That is why, there would be a different approach if this is the case. But then again, there are times when all we need to do is add another chair and provide a space for another computer.
Today, we will show you a list of shared home office designs. I like the variety of designs which can tell us what kind of people are using the spaces. What we collated are shared home offices that come in various styles from modern to contemporary. There are colorful ones while there are also spaces with neutral colors. You'll see what I mean once you see the images below.
1. My Office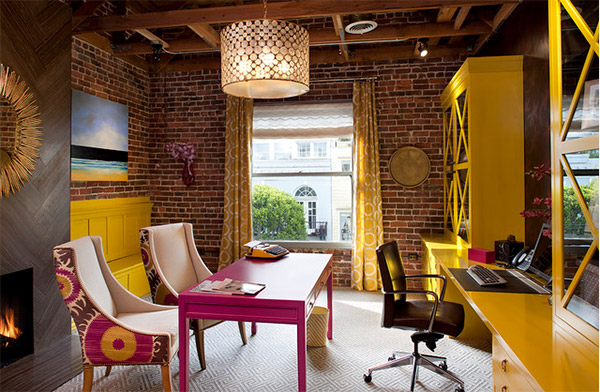 I don't know about you but I love this one with all the colors and patterns in it. The brick wall and exposed beams added more appeal to this home office.
2. DEANE – Island Dream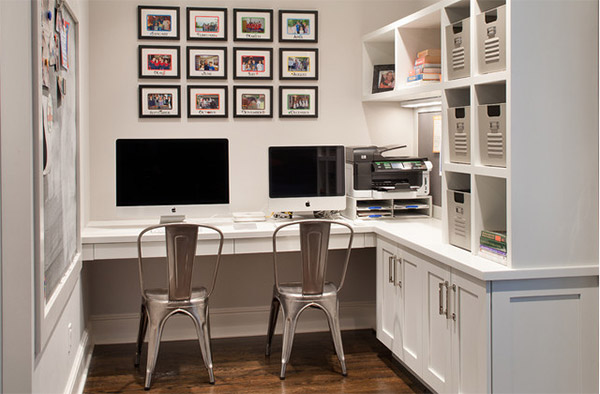 A neat work spaces that is small but very useful for the users. Adding those frames on the wall decorated a blank boring wall.
3. Balfoort Architecture, Inc.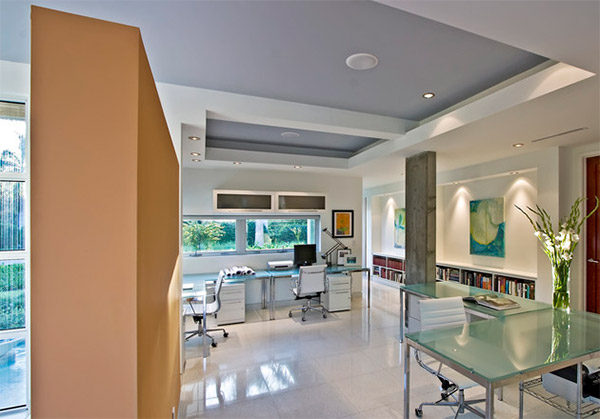 This home office can be used to just by two people but even for three. There are two L-shaped desks with glass top that looks really nice.
4. Modern Home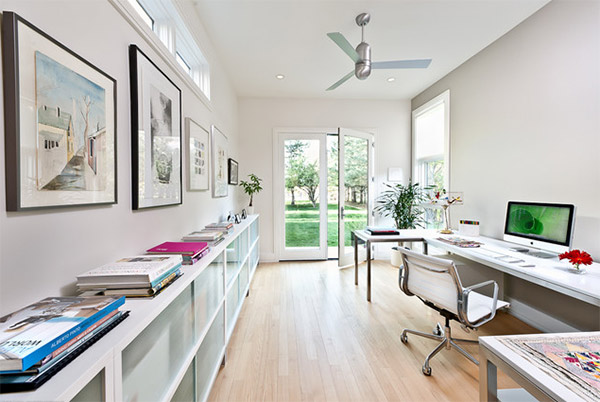 A white home office with a U shaped desk could work well for more than to people.
5. Dutch Kitchens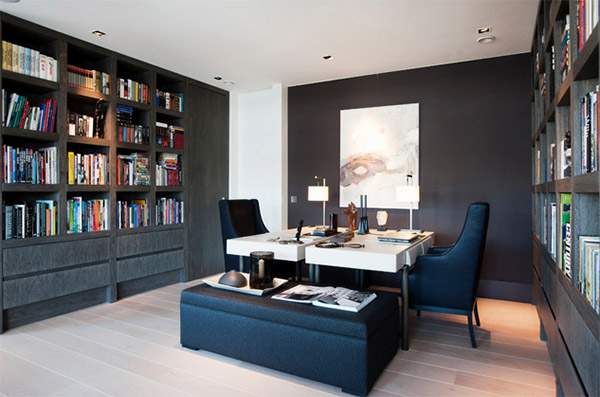 For this home office, the users would be facing each other while working. I don't know if this works for you but for me, it won't. Lol
6.Organic Modern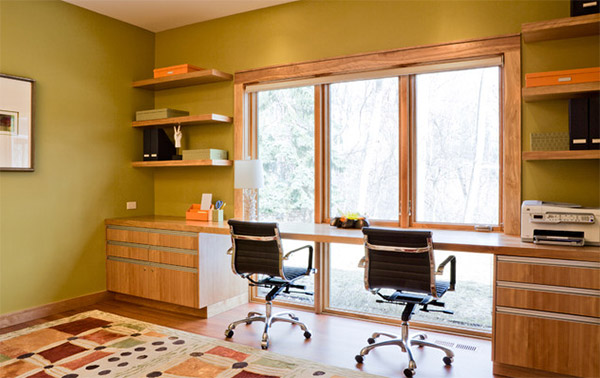 Facing a good view while working could inspire you even more.
7.Wyckoff Street Home Office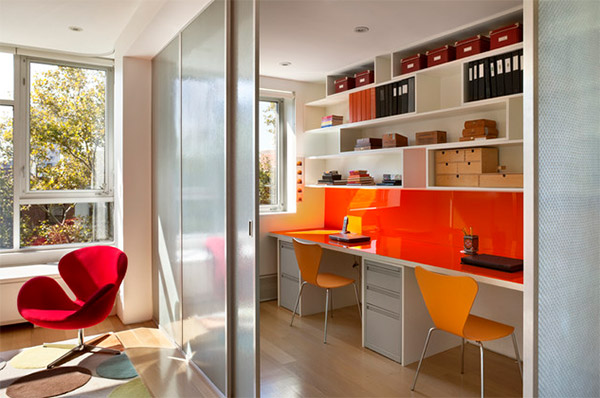 The color of this work area is very striking. Guess it creates an energetic environment.
8. Family Study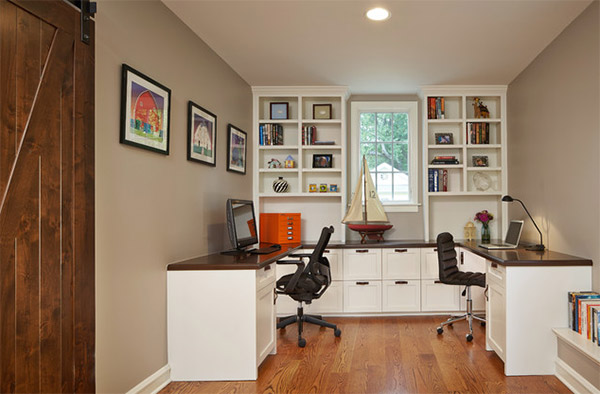 A contemporary work space where in the users can work on both sides of the desks.
9. Master Sweet Blue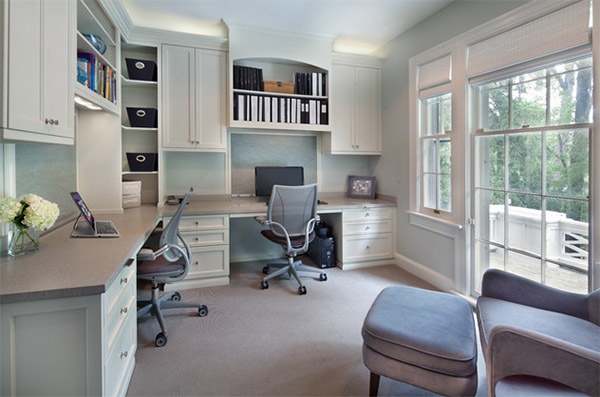 This work space is calming because of its colors and it has ample storage spaces too.
10. Harlem Apartment – Home Office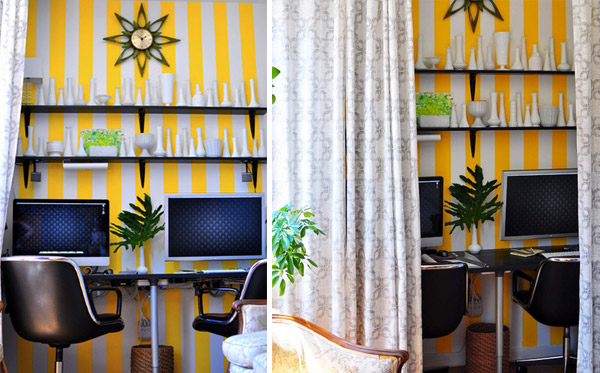 The yellow stripes on the wall made all the difference in this work space and yes, the white vases too.
11. James Thomas, LLC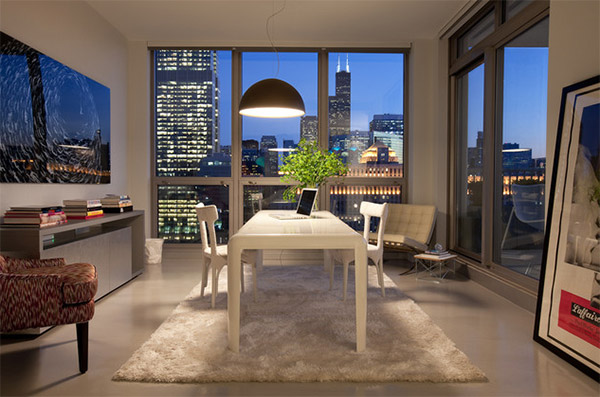 You can also use a long table for a home office just like what they did to this one.
12. Small Home Office #3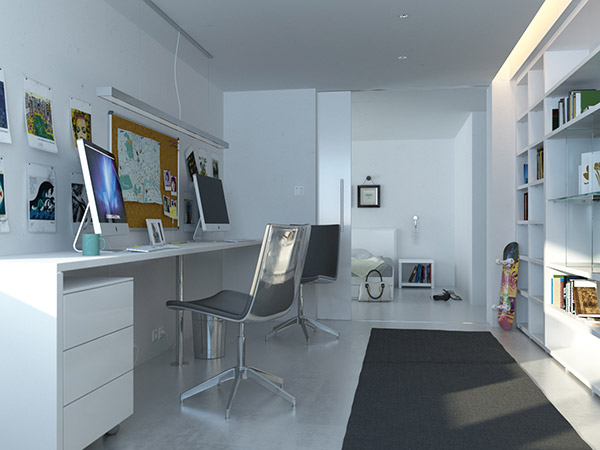 On one side of the wall you will see the desk while on the other are built-in shelves. A good way to store stuffs.
13. Bouldin Creek Courtyard House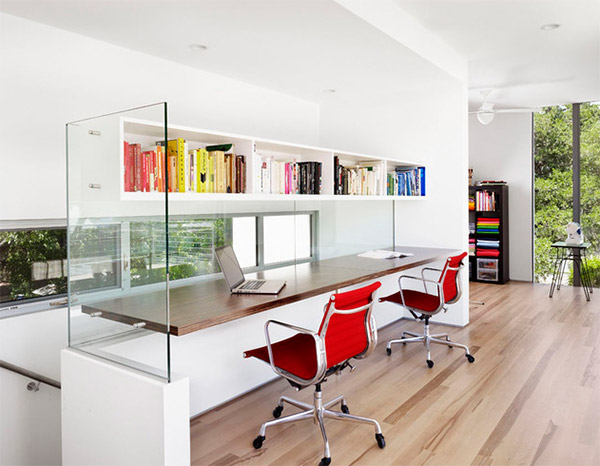 This is actually a simple home office but the red chairs and the colorful books add some life to it.
14. Bellevue Hill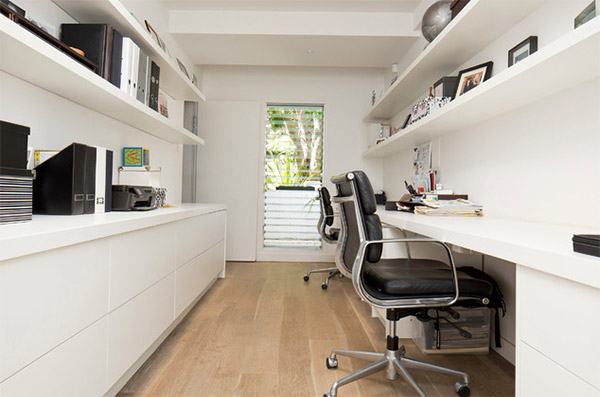 This one looks like a space for men because of the colors in it.
15. Sarasota, Florida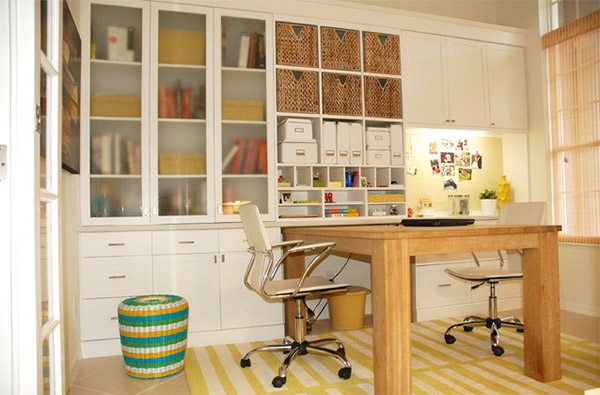 I like how the storage looks like especially the white boxes with gold trims.
16. Mount Sequoyah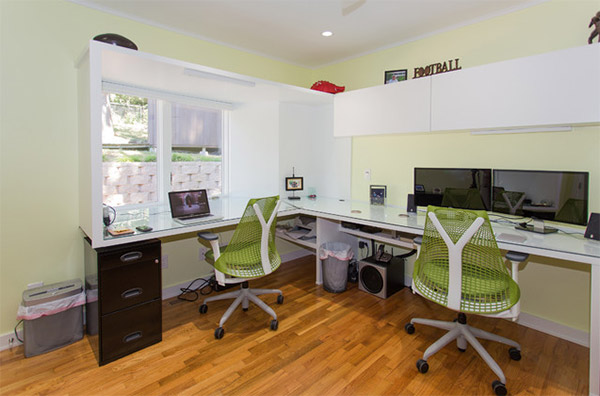 The green chairs look unique and actually added a statement to this space.
17. Modern Home Office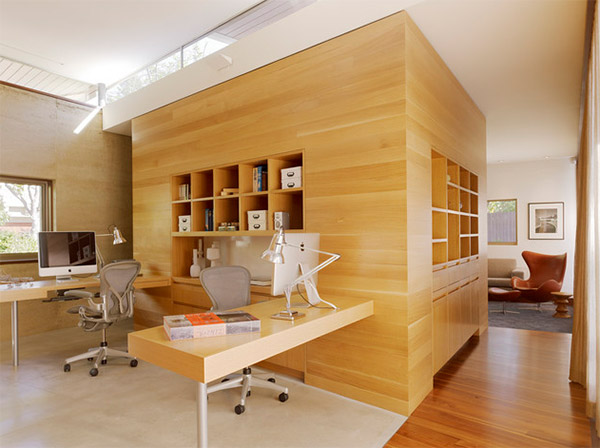 This modern space sure is a stunner with the wooden box in the center that has built-in cubbies.
18. The Westfield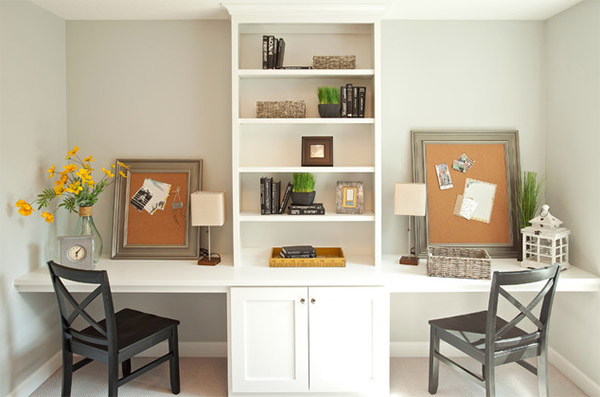 For some, it would be as simple as adding two spaces separated with an open shelf.
19. Hamptons House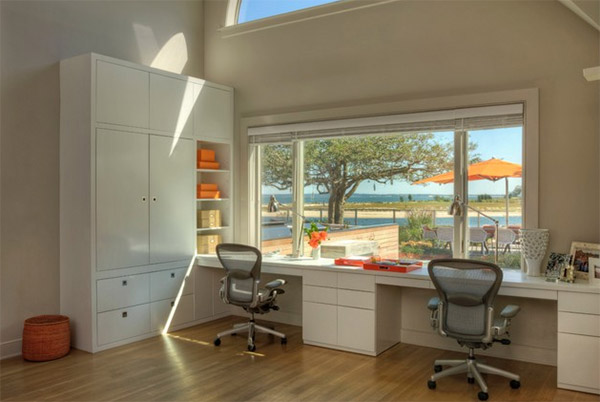 Another work area that faces the window with a beautiful view from outside.
20. 357 Tehama 3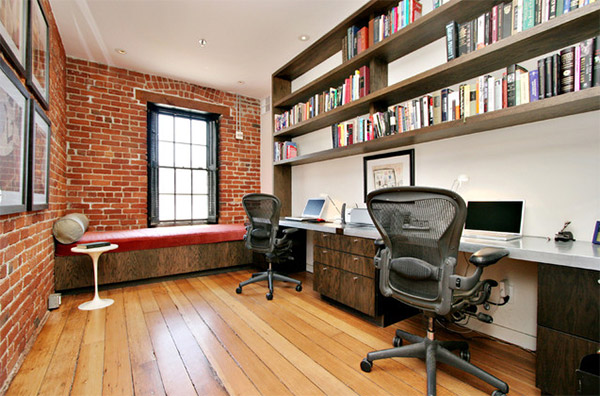 This one has a subtle industrial look because of the brick walls and the finish of the wood.
So, if you are going to share a home office with someone else, then you can always do something like the ones above. They sure are nice but you don't have to copy everything. You have to make sure that your design suits the way you use the area. With a well-designed home office, you can be even more productive and you will love to work each and every day.