50+ Remarkable Modern House Designs
Get to know more about modern house trends and how you can implement it to your dream home by gaining more ideas.
There would always be updates when it comes to designs and eventually, house designs too. We'd always have our own preferences as to what type of house we'd want to be built. Some would prefer the contemporary way or classic perhaps. There are also those who would already prefer Modern House Designs applied to their dream houses.
This type of design allows you to live in the modern era where minimalism is a hit, comfort is a plus and glass means elegance. Modern homes say goodbye to the typical colourful way of houses may it be the interior or the exterior part.
How to Plan a Modern House
Planning a modern house can be easy or hard depending on the owner requirements.
Since a house is the very first extreme investment, there are standards to meet although it would still consider the modern taste of the owner.
Here's an overview of what you need to do when you want to plan a modern house:
Consider the Available Floor Plan
The first thing that you as the owner should consider is the available floor plan for your home. This includes new houses or for existing homes where owners wish to remodel.
Here are some ways to finding floor plans for existing homes that needs remodeling:
1. Contact Your Local Permit Agency or Records Office.
2. Get in touch with the Builder or Architect of your home.
3. If bought, you may also check with your Real Estate Agent.
4. Inquire with Neighbours as you may have the same contractor.
5. Check out previous records and documents at home. There may be kept documents inside that were left.
Consider your Project Budget
Before dwelling to the specifics of your desired design, you'll need to consider your project budget to start it all out.
Costs for building a modern house can be more expensive than other types of house design. But with the right architect, proper planning and right budgeting, an affordable house design can be achieved.
Look at Modern House Plans
For planning on your dream house, you may also want to check out modern house plans to keep increase your design options.
Modern house plans are usually characterised by flat or shallow-pitched roofs, large expanses of glass, strong connections to outdoor space, and spare, unornamented walls.
Look at Materials to be Used
Materials for this type of houses usually features structure of steel, glass and concrete.
As the owner, it'll be your responsibility to look over the materials being used for your home. Make sure that all comply to standards and will work well with what you have envisioned and stay within the budget.
What Should You Expect on a Modern House Interior
Modern house interior generally has open layouts. This home design usually use wood, leather, wool, metal and textile.
Walls are usually light colours and the floors are without carpets though some add some rugs of wool or another fabric.
Modern Houses Design
There are certain distinctions in modern home designs that you'll notice in the following collection that we have compiled. From the lightings used, to the landscapes and even the peculiar shapes of the house exterior.
The architecture of today has really evolved where there are already too many options to choose from to make that house look modern may it be made from wood or other architectural materials. Take a look and be amazed.
Small Modern House
If you think that having a small house can hinder you from having a modern house, then think again! Below are some pretty cool small modern houses!
Brazil's Piraja House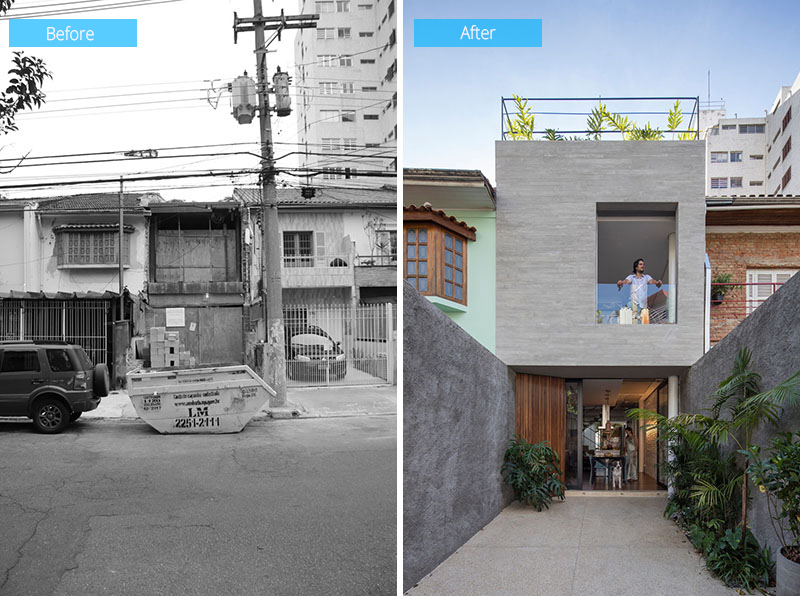 The Piraja House is an old house that has been passed through generations. Today, it stands as a three level home with a roof garden.
Back Country Home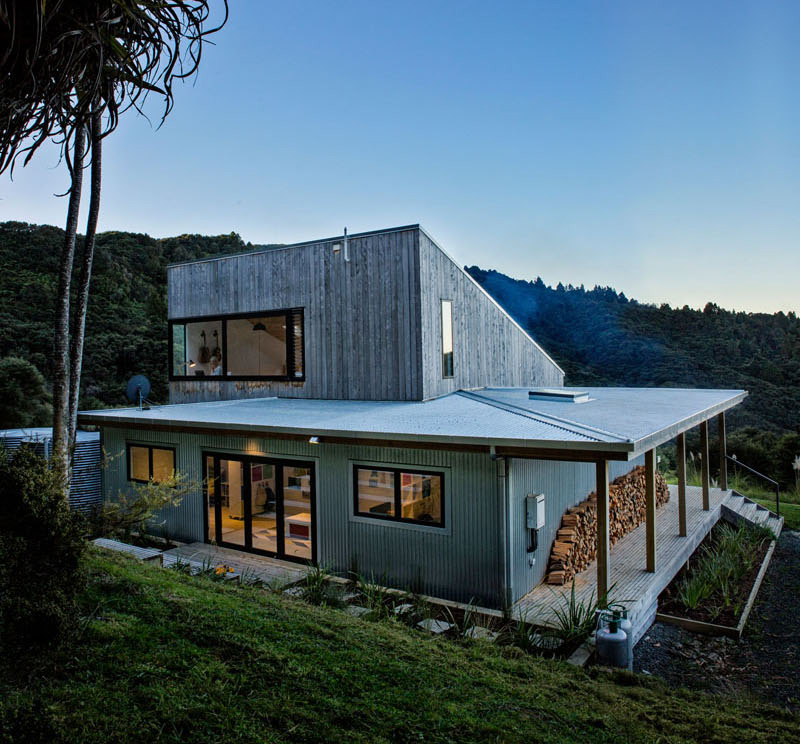 This small modern residence in New Zealand is a small home comprised of a single volume. The house is located in Auckland, New Zealand.
Terrace House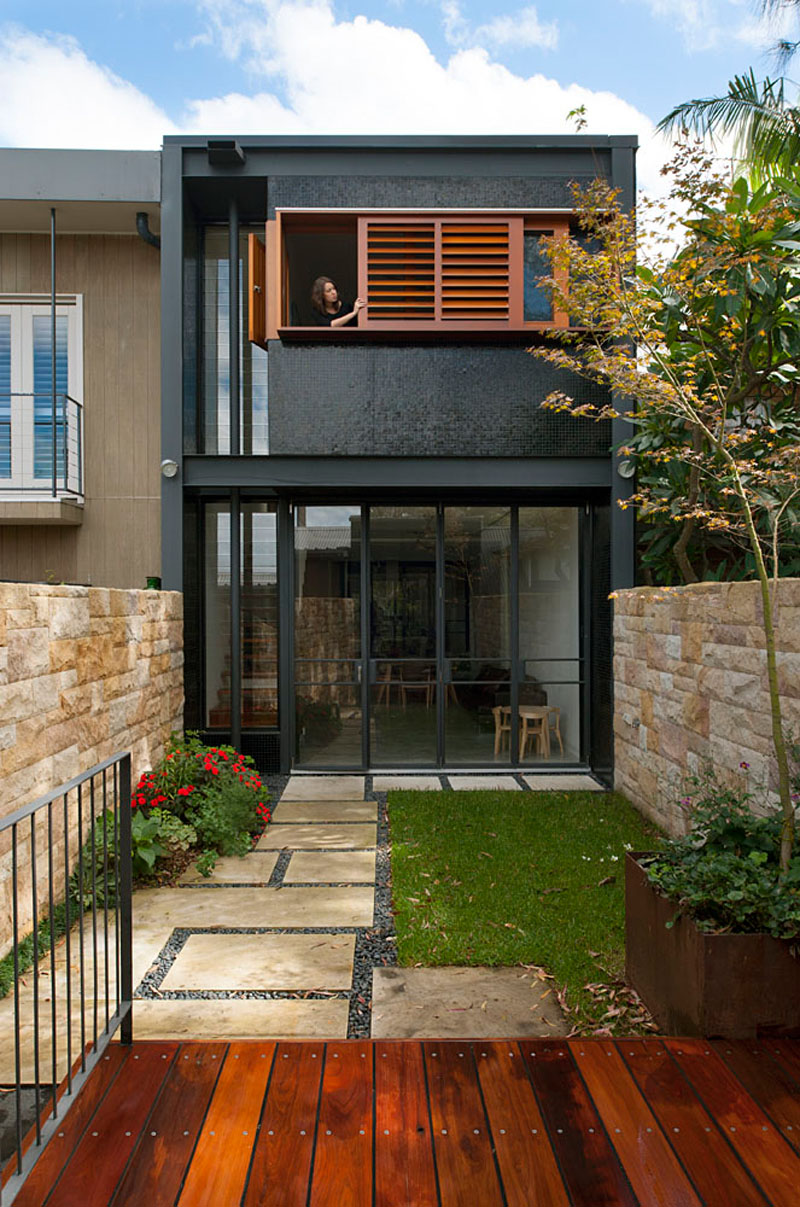 This small terraced house in Australia has used bold black and wood exterior to create a stunning small modern home.
Guest House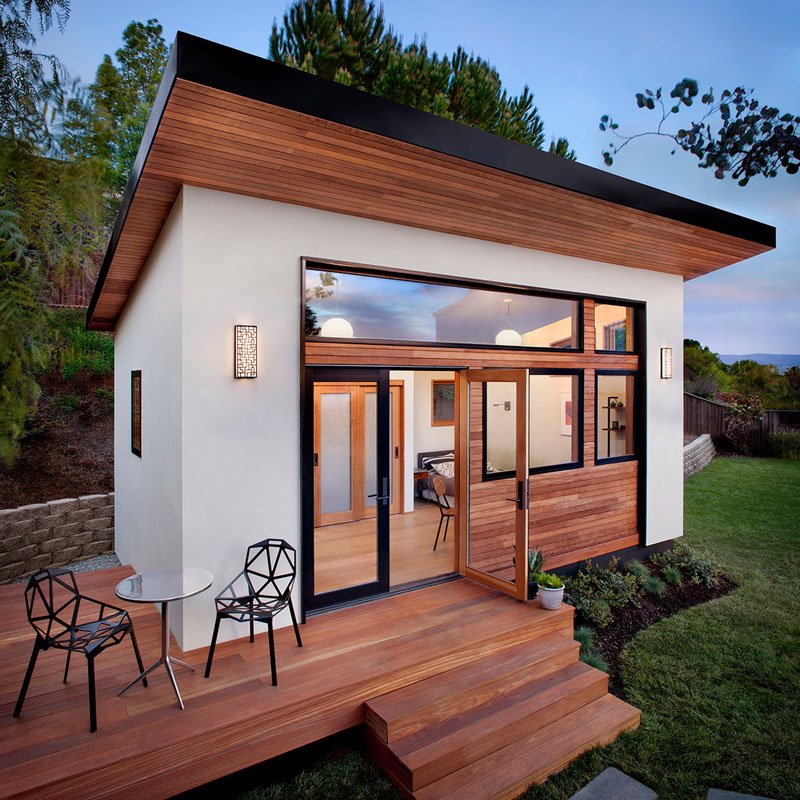 This small guest house in Russia is designed as a contemporary shed complete with everything one needs from a bedroom to a bathroom.
Pool House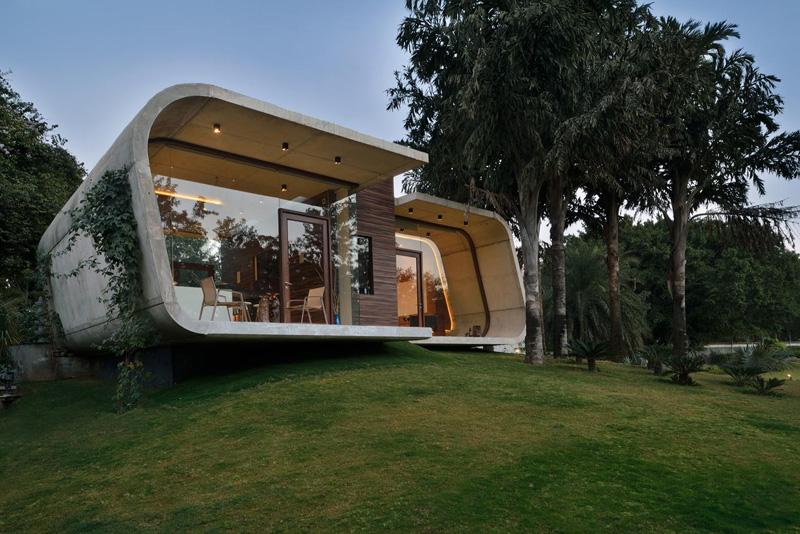 This pool house in New Delhi, India is a unique small house with a home theatre, lounge, pool area, changing room and gym. It features a curved concrete shell.
Railway House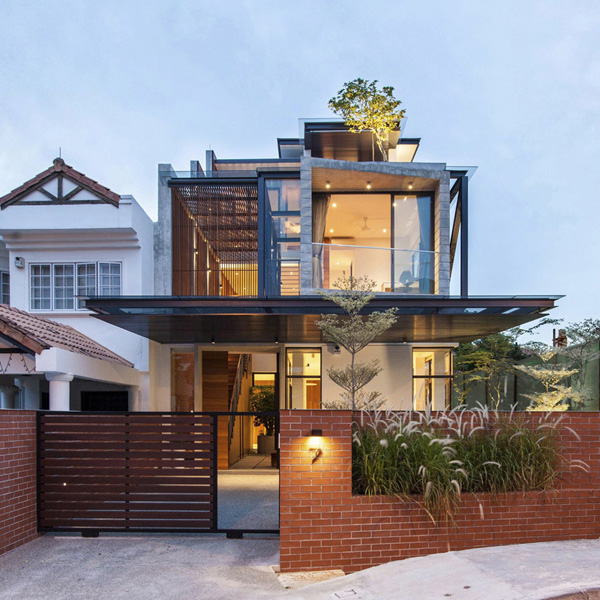 The Railway House is a semi-detached home seated in Singapore. It was designed by separating and pulling the main block away from the party wall, this semi-detached house breaks free.
Ark House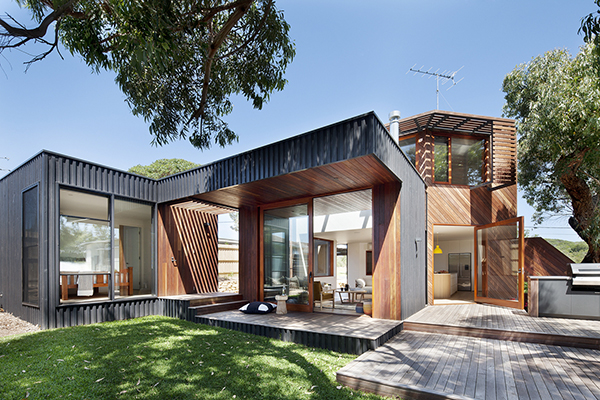 This Ark House is a renewal and third interpretation of a holiday home. The design is a mix of materials and some glass windows that allow light to enter the interior.
Mount Pleasant House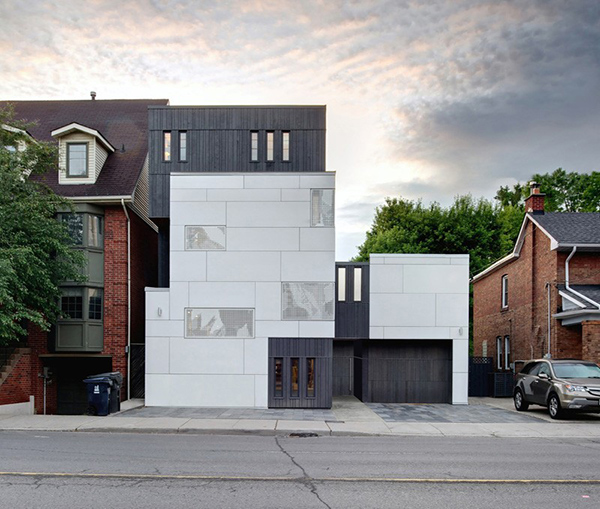 The Mount Pleasant House was converted into "two connected yet disparate buildings into a single cohesive new home with a focus on music and entertainment".
Maskiell Home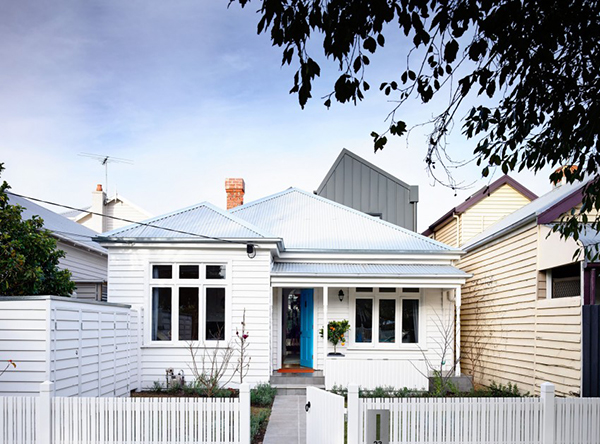 The Maskiell Home is a renovated home in Auckland, New Zealand with 4 bedrooms, a study and open-plan living area. The design was based on the form of a contemporary shipping container.
Kew House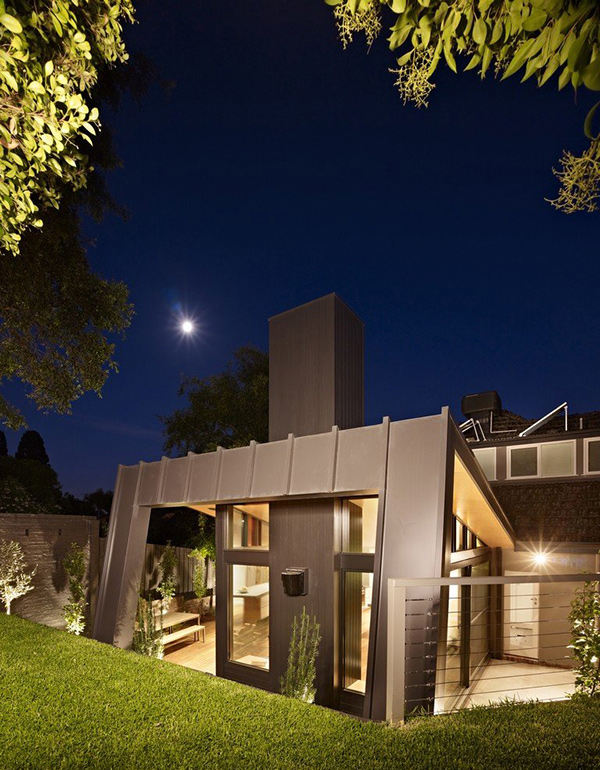 The Kew House is another unique renovation of a small house with its claw roof and folding theme of the house.
Simple Modern House
If 'Simple' is what you have in mind for your modern house, the following design are great for inspiration:
Theodore Wirth Ranch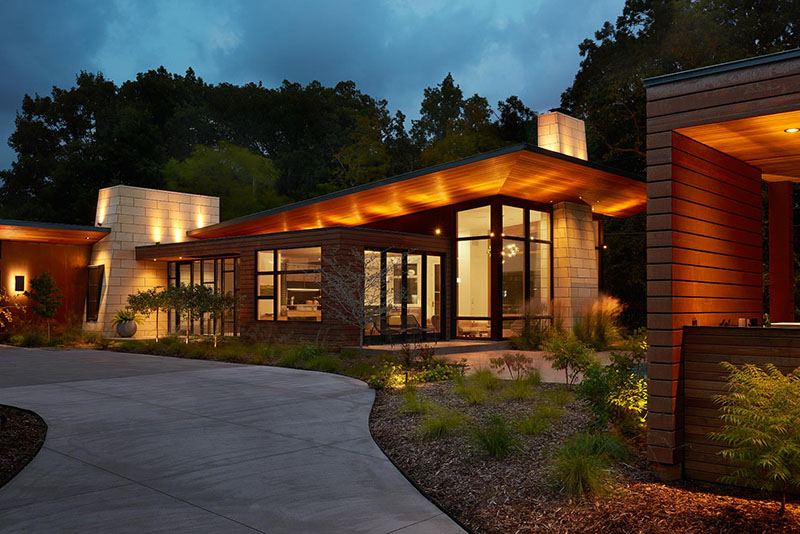 The Theodore Wirth Ranch is a two-storey house in Minneapolis, Minnesota that is a fine example of a simple modern house.
House In Messaria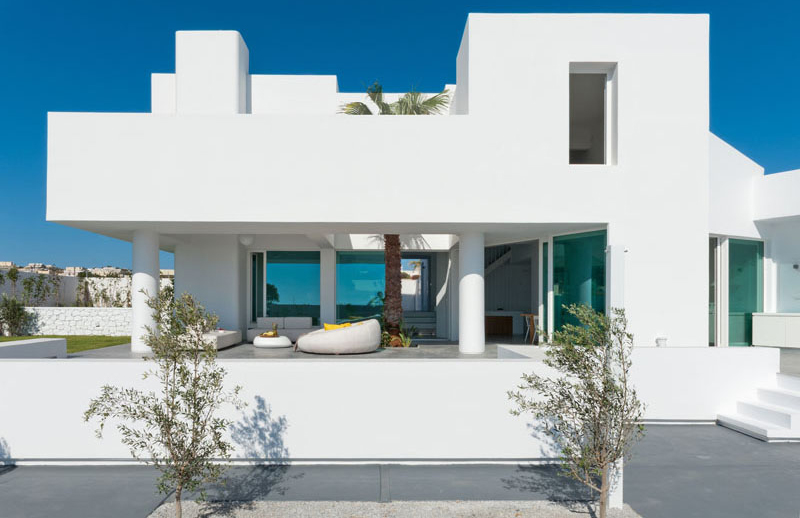 The House In Messaria is a modern house which combines its design with traditional Greek architecture.
Rough House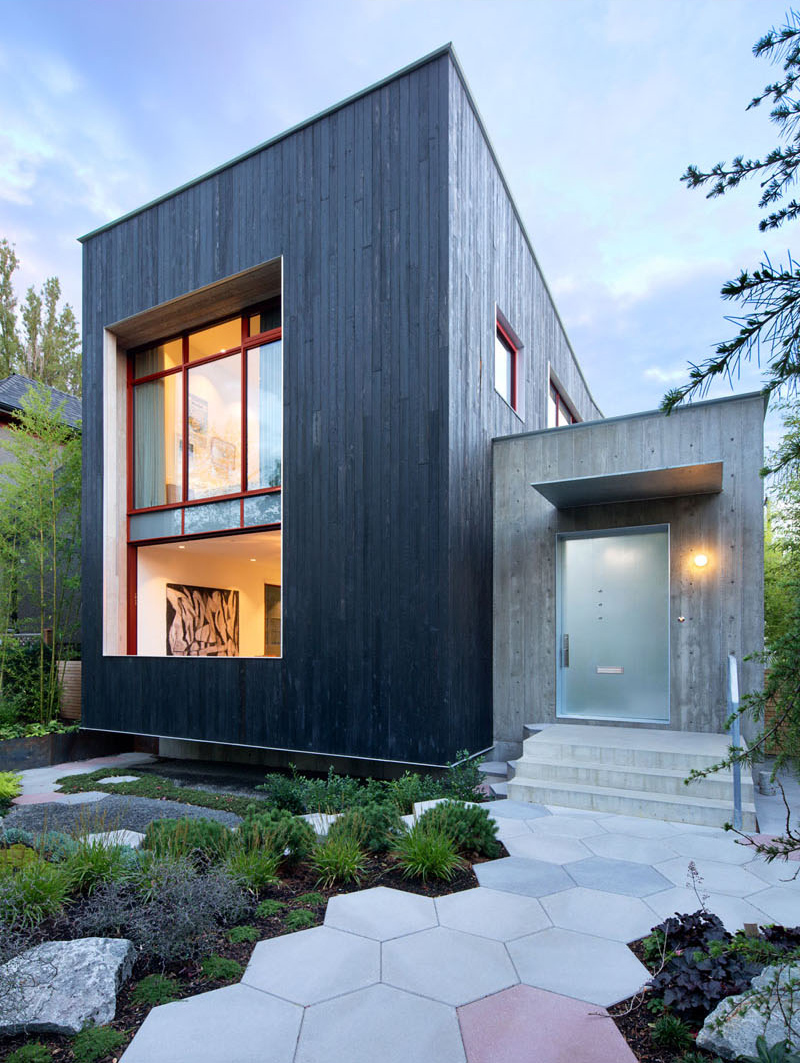 The Rough House in Vancouver used carbonized cypress cladding, board-form concrete and repurposed board form boards white washed for exterior window surrounds and soffit. It also has an elevated exterior landscape which includes a green roof and a wall.
Palma Plaza Spec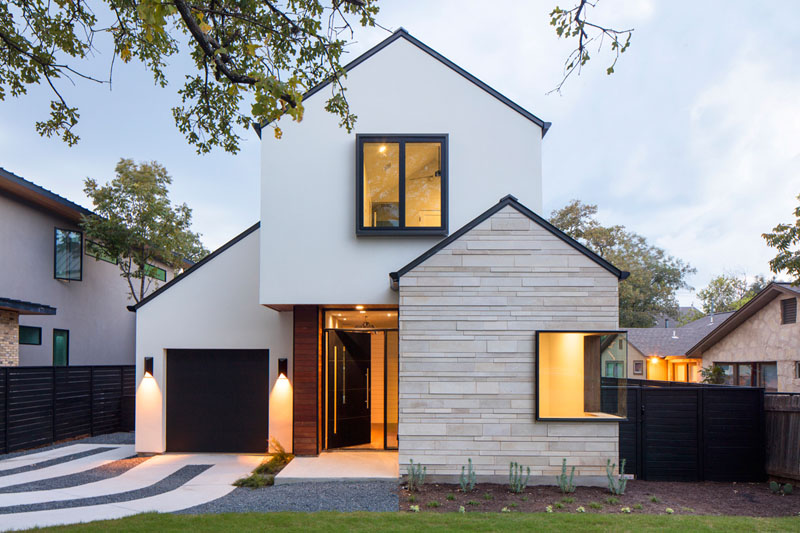 The Palma Plaza Spec in Texas used peaked roofs instead of a flat roof design. It started as a spec house and turned into a lovely house after construction.
Mid-Block Contemporary House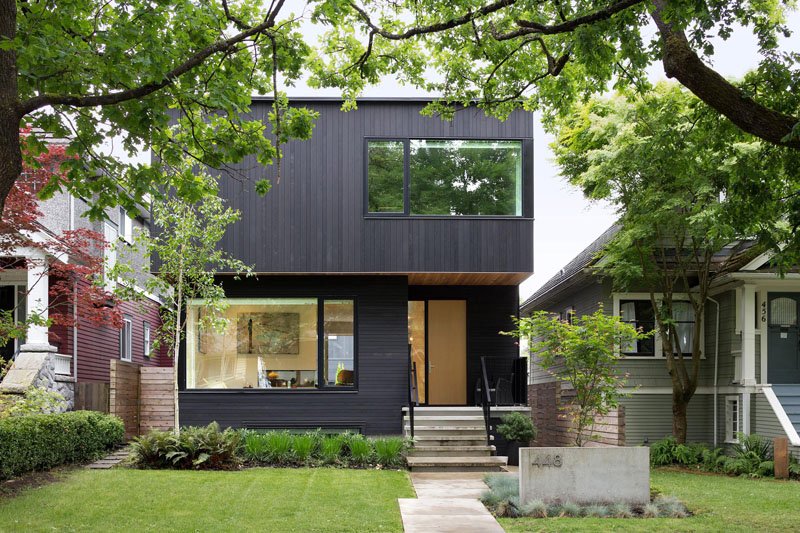 This Mid-Block Contemporary House in Australia is a beautiful contemporary house with a black facade and a simple geometric design.
Residencia Cumbaya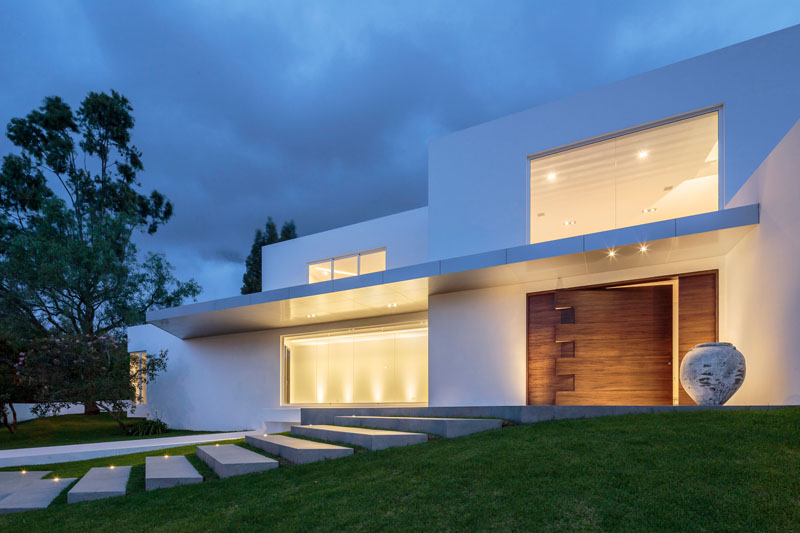 The Residencia Cumbayais a luxurious home that has an underground garage and a pivoting wooden door.
Hayes Road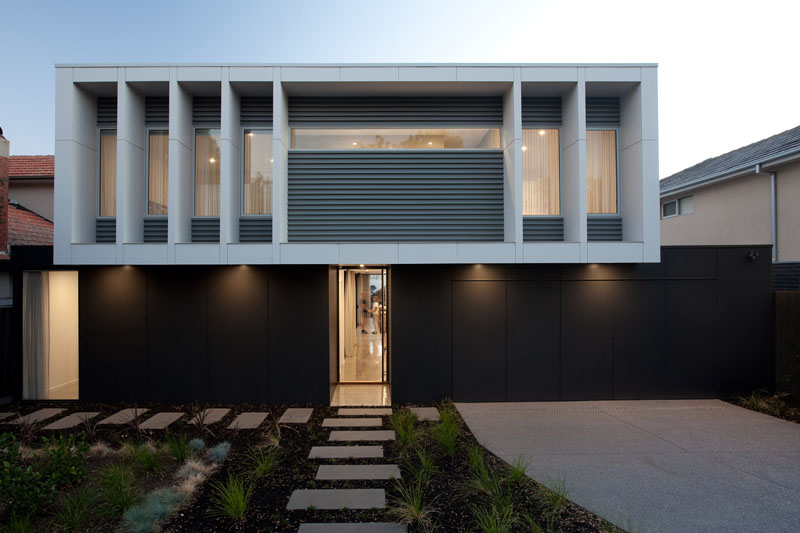 The Hayes Road is a simple modern residence made for a young family featuring geometric architecture and minimalist interiors.
Modern Home in Toronto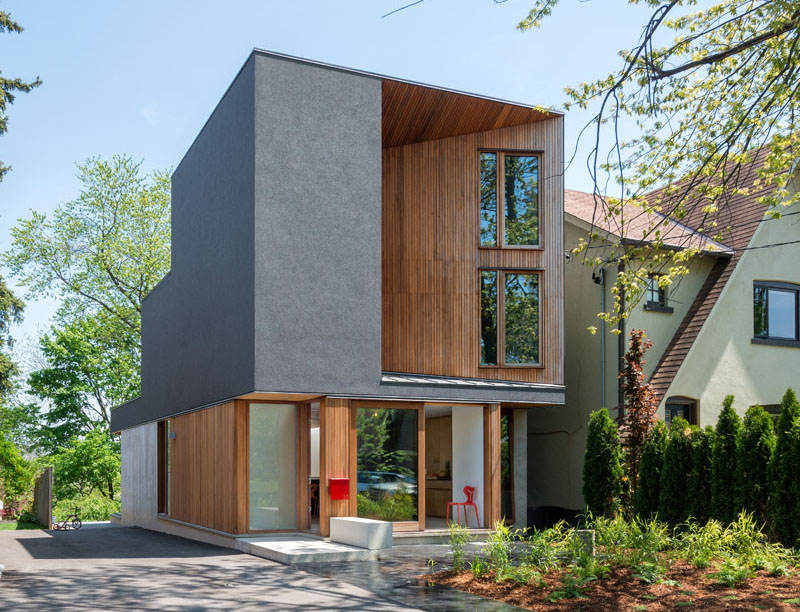 This modern home in Toronto is a unique modern home with bright interiors as its windows bring in natural light into the home. It also used a combination of wood and concrete materials.
1653 Residence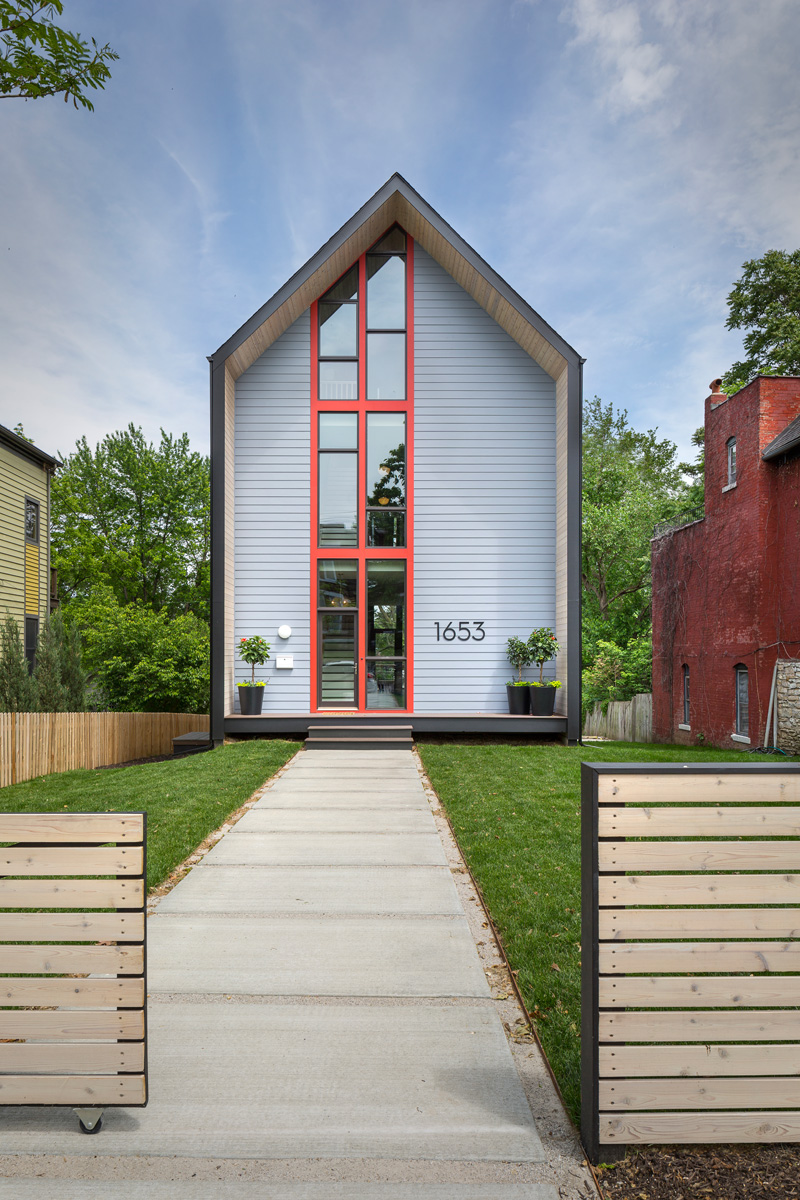 This 1653 Residence is a simple modern home has 3 bedrooms & 2.5 baths with a compact but open floor plan.
Villa Huizen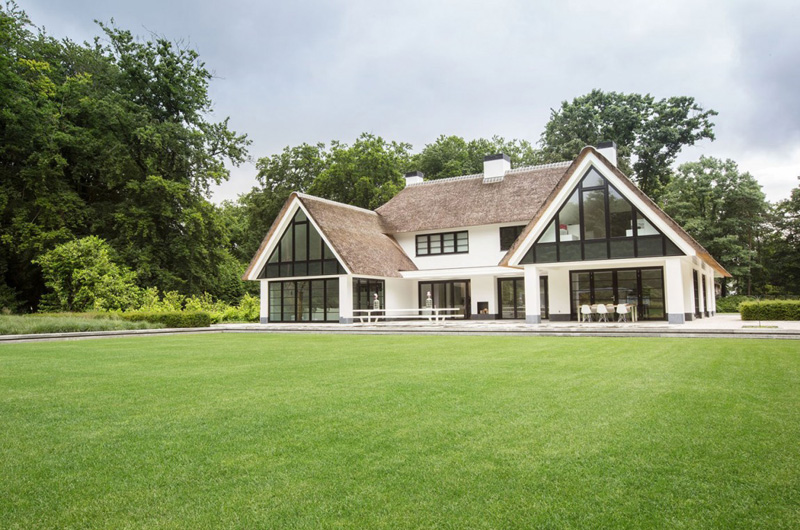 The Villa Huizen is a sustainably designed home that utilises glass materials to allow sustainable light in the interior.
Somerset Renovation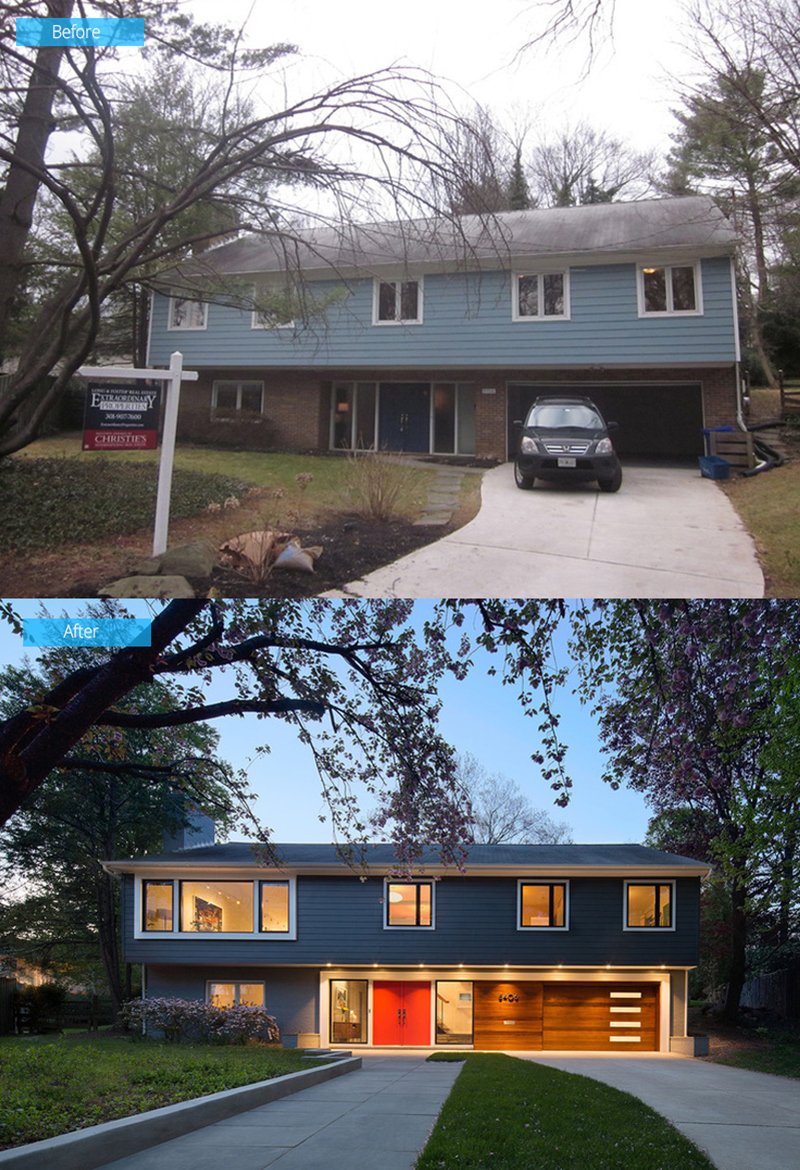 The Somerset Renovation in Maryland is a renovated home that included an updated kitchen and bath and a living area with an open layout achieving a modern and airy space.
1930's House in North London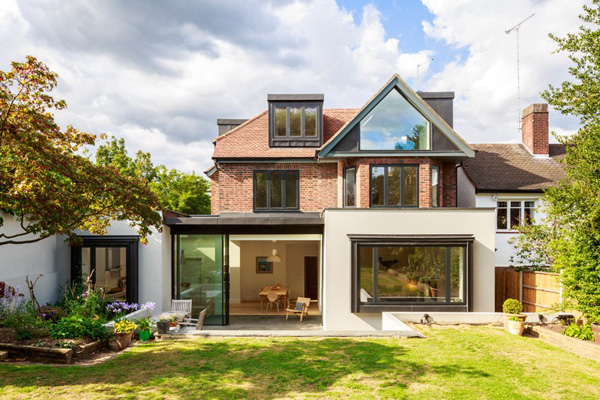 The 1930's House in North London is a house originally built in 1930 and was transformed into a spacious, light-filled home for the clients and their four children.
Casa Bilbaina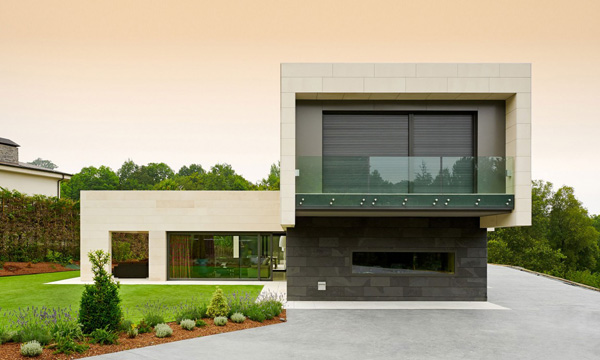 The Casa Bilbaina in Spain is a 7,200 square feet home with a geometrical figure facade.
Flip Flop House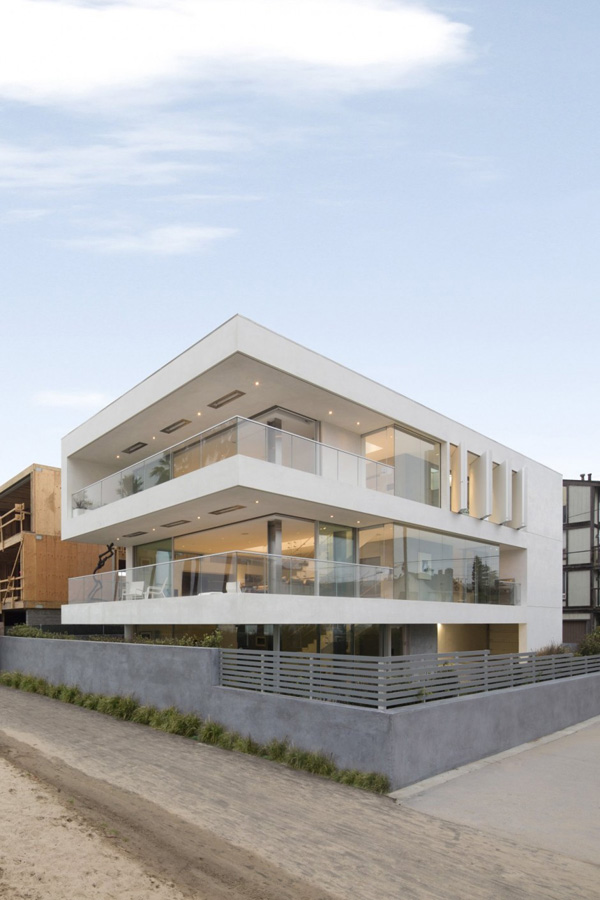 The Flip Flop House in California is a home in Venice, Los Angeles that has a top-floor pivoting walls, elevator, wrap-around terrace and the oceanic view.
Issaquah House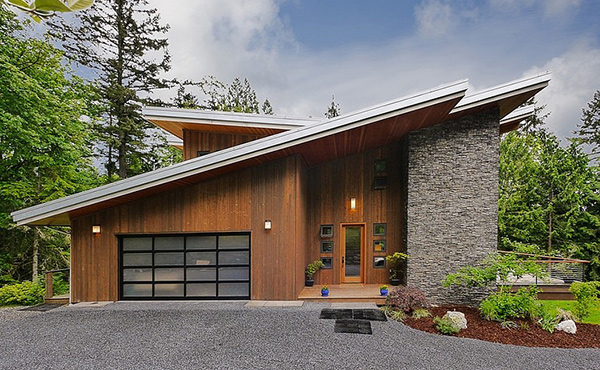 The Issaquah House is a house that combines sustainable materials and features while giving the homeowners a modern living.
Modern Eco House
Eco-friendly homes are mostly preferred nowadays to help sustain the environment. Below are some example of an Modern Eco House.
Green Home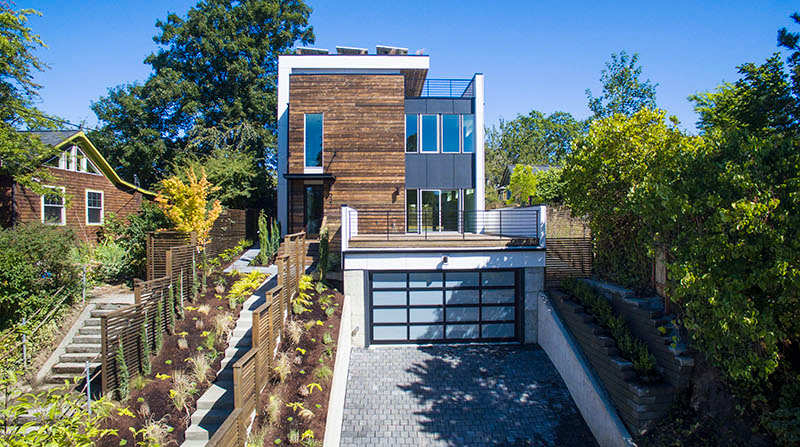 The Green Home is a beautiful contemporary house that features solar panels and a green roof.
Hoan House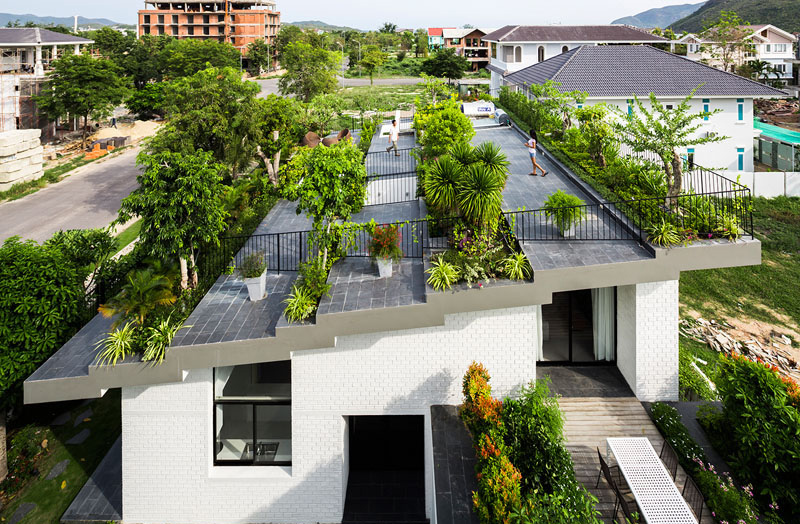 The Hoan House is a home with a roof garden containing so many plants of various types.
Pleated House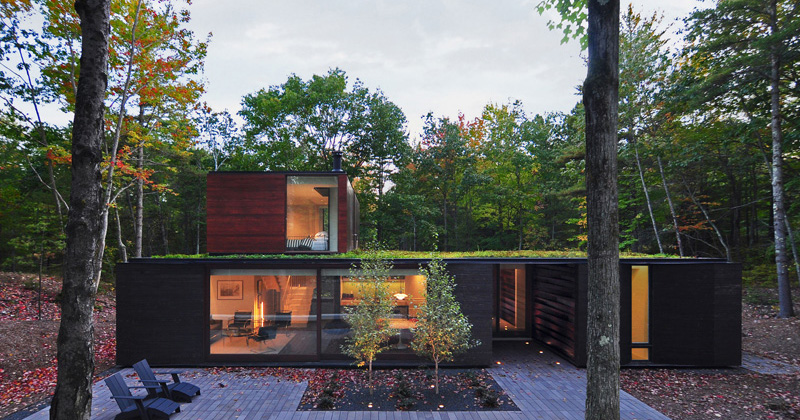 The Pleated House is a house with different volumes features a green roof and a clean interior. It is also located in a wooded area which brings more appeal to the home.
Sun Path House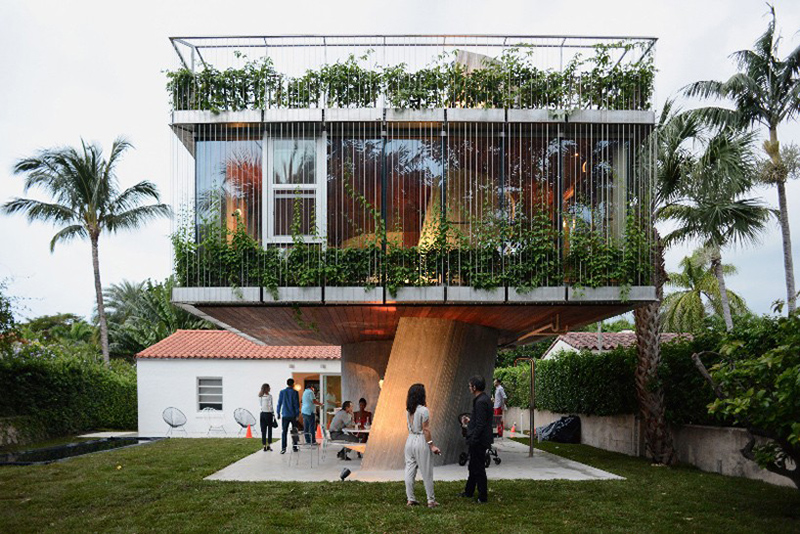 The Sun Path House is a three-storey extension with a solarium at the time. The design is based on the figure of the sun and has a sustainable design.
Indochina Villa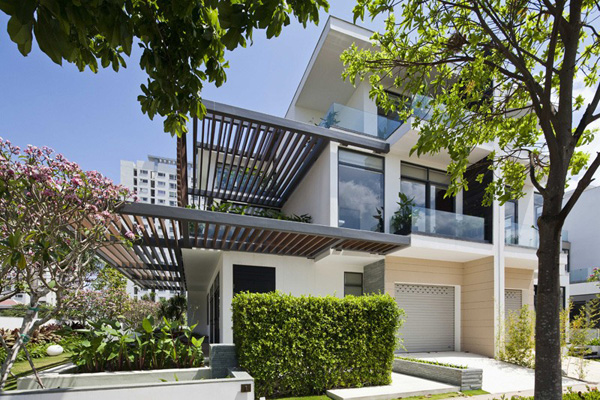 The Indochina Villa Saigon is a house which focuses on the association of the interior design to the exteriors. It aims to integrate the surrounding that may complement with the lifestyle of the homeowner.
Greenberg Green House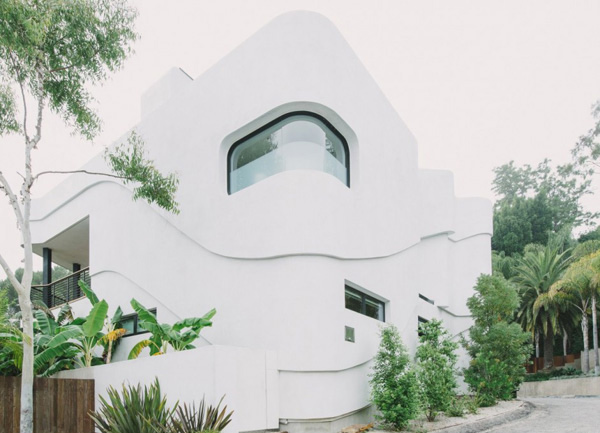 The Greenberg Green House is a house that forms a model for combining the state-of-the-art design together with the energy strategies that may certainly come up with a more well-organized and developed residence.
Eco-Sustainable House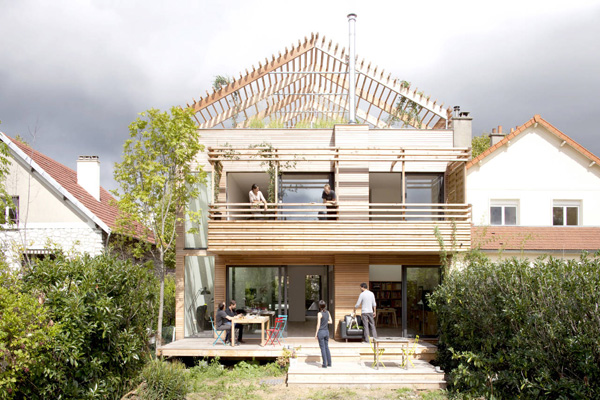 The Eco-Sustainable House is a house that is shaped by out-dated zoning regulations. It's roof is shaped like a pergola that allows natural light and ventilation in the rooftop.
Unusual Modern House Design
For those who love the unusual and extraordinary, below are some unusual modern house designs for you to feast on!
Flex House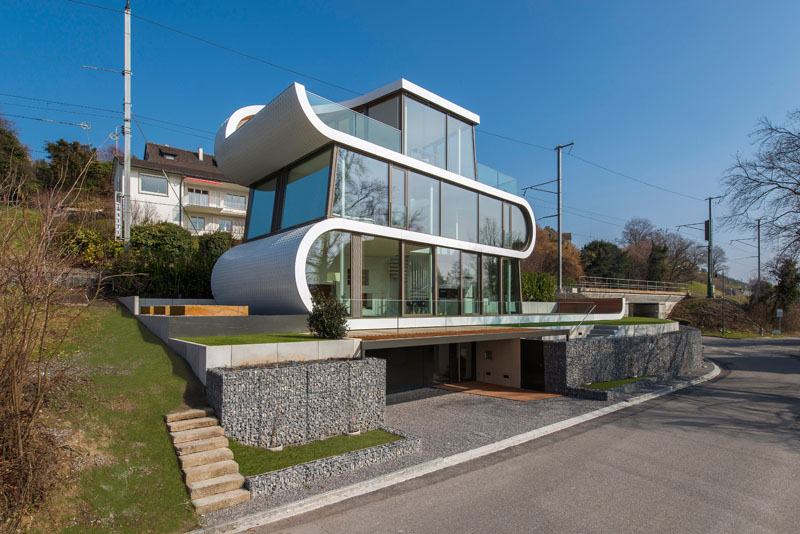 The Flex House is a house has a distinct ribbon-like surface that defines the different levels and makes it appear totally unique.
LA West Hollywood Modern Home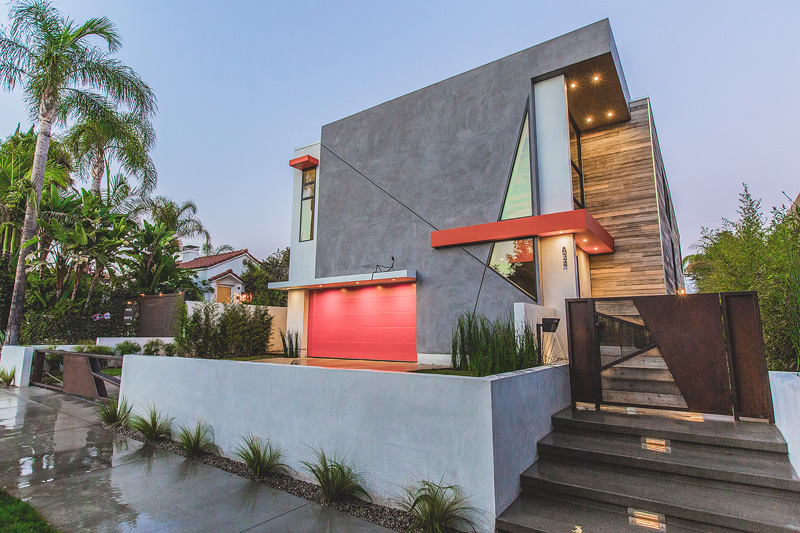 The LA West Hollywood Modern Home is a modern house features angular lines with charcoal and smoky orange color combinations both for the exterior and interior. Its unique facade sets it apart from other homes in the area.
Sunflower House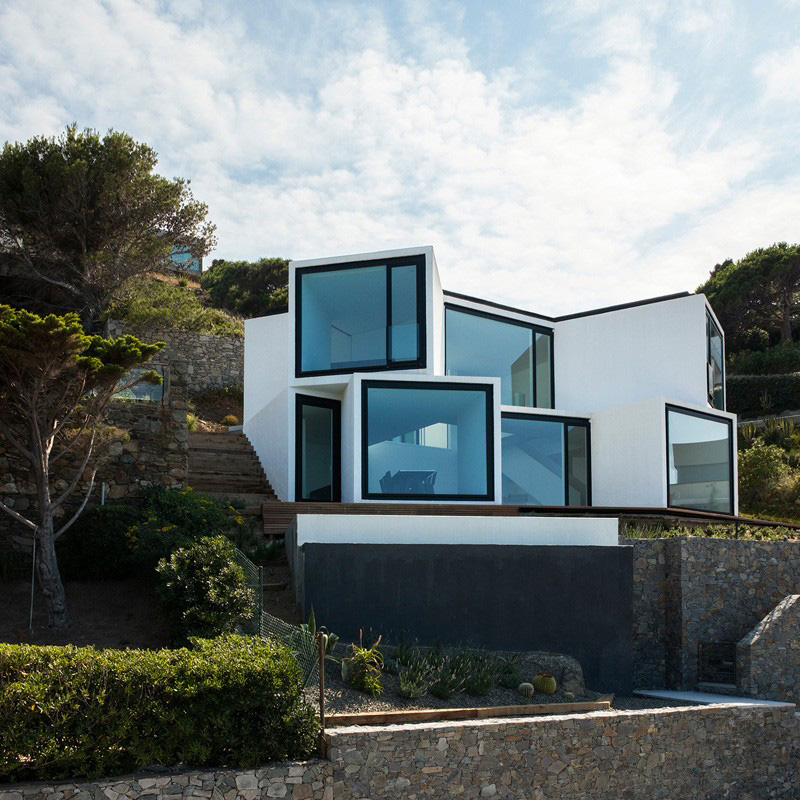 The Sunflower House is a house is designed like a flower. It was able to identify each particularities of this magnificent landscape, with its geometry, the house frames a multiplicity of different and specific views and builds up content spaces that inhabit great big framed views.
Scape House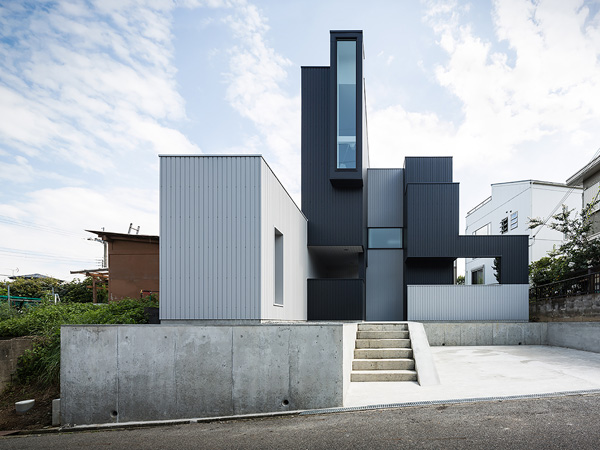 The Scape House is a house built in the beach of Byron Bay, Australia. The house reveals the different amazing areas that also provide the luxurious experience with the members of the family.
Tent House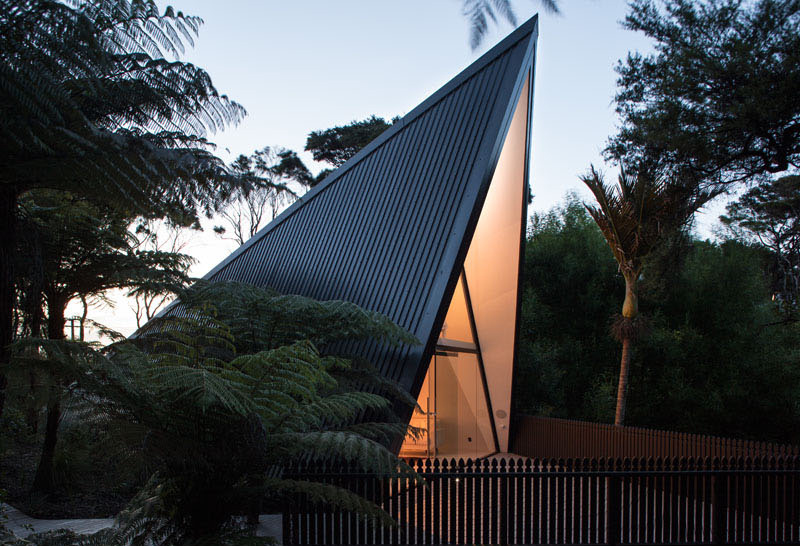 The Tent House is a unique home that is inspired by a tent and it does look like a tent but it has a modern minimalist interior. The upper level can be accessed through a spiral staircase.
Leaning House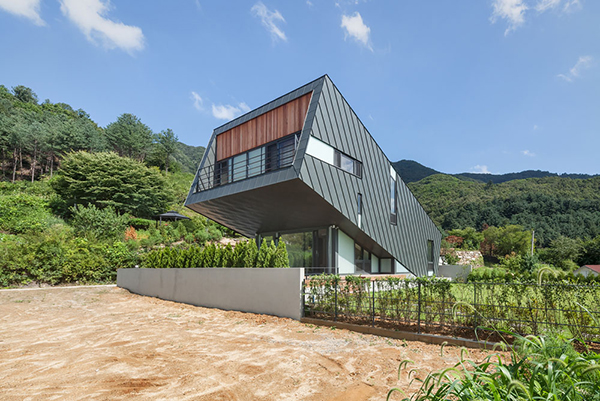 The Leaning House is a zinc cladded house with a slanted design. It has an open floor plan and has more rooms too.
Monteblanc House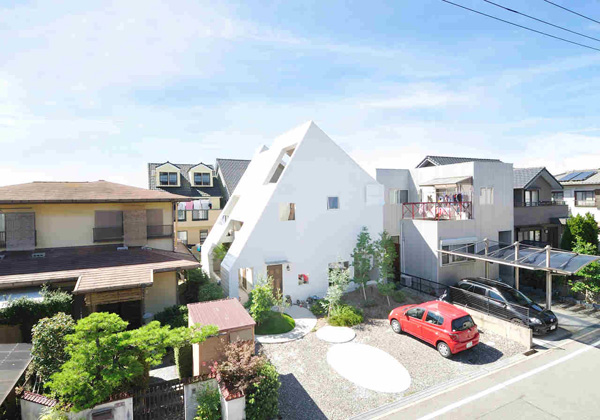 The Monteblanc House is a structure with a gable-house-shape with a continuous exterior space from the 1st to the 3rd floor under large inclined roof.5 large openings in the inclined roof.
Ga On Jai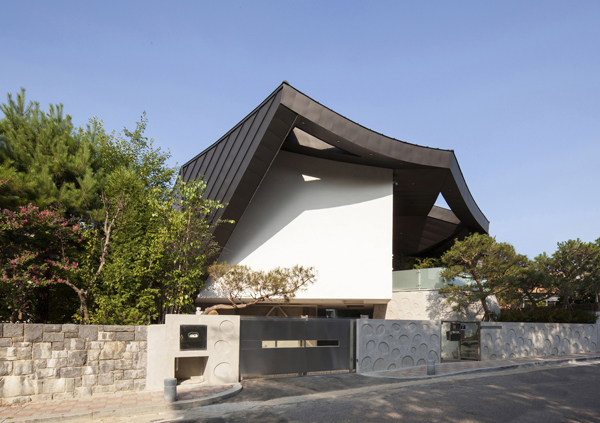 The Ga On Jai is a contemporary residence that showcases an inner courtyard. It has a 3,541 square foot (329 square meters) of living space that allows home owners to enjoy both the indoor and outdoor areas.
House in Kings Cross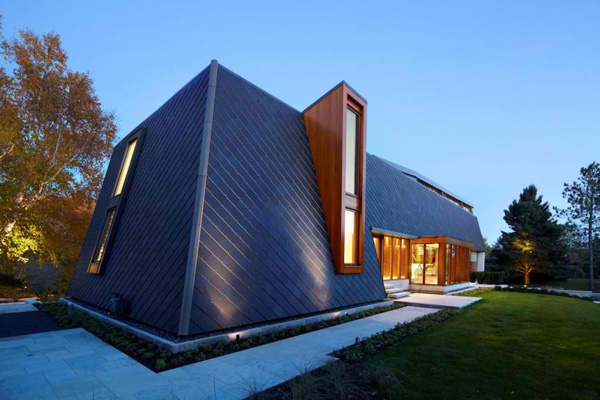 The House in Kings Cross is a home with triple layered slate with stainless steel clips that are built to the last 100 years and the windows have wooden frames, indoor marble, stone, glass and wooden finishes on its facade.
Caterpillar House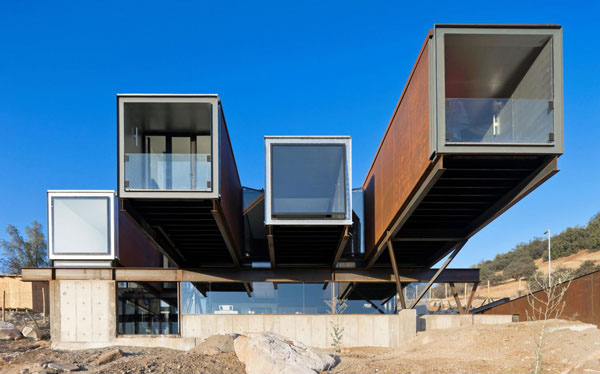 The Caterpillar House is the home of an art collector and his family. With the exceptional design and concept, the designer strategically made the proposed integration of the territory to the house.
More Modern House Design Ideas
We know how important it is to have more design inspiration. As a bonus, we have more Modern House Design Ideas below:
Modern House at Night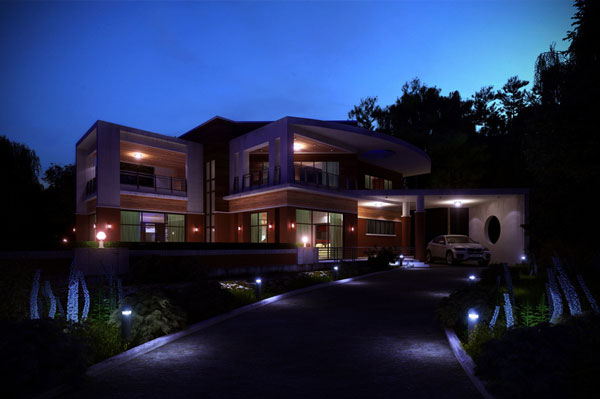 This was designed by Arch. Bienvenido Negradas Jr. an architect from Philippines and currently based in Doha, Qatar.
House in Modern Style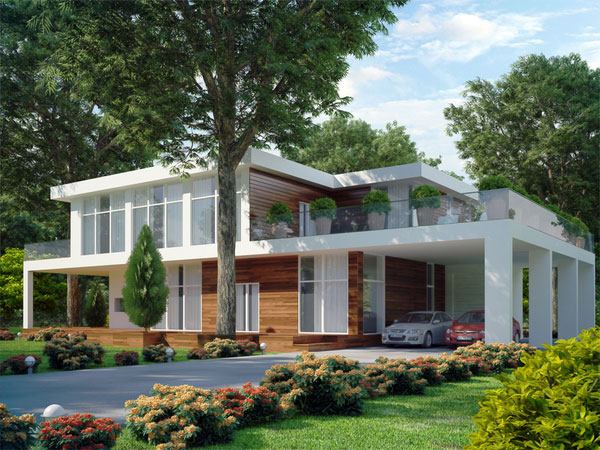 A modern style house visualization for a Construction company in Russia showing its best view.
Another view of the exterior house.
Modern Home in Sumatra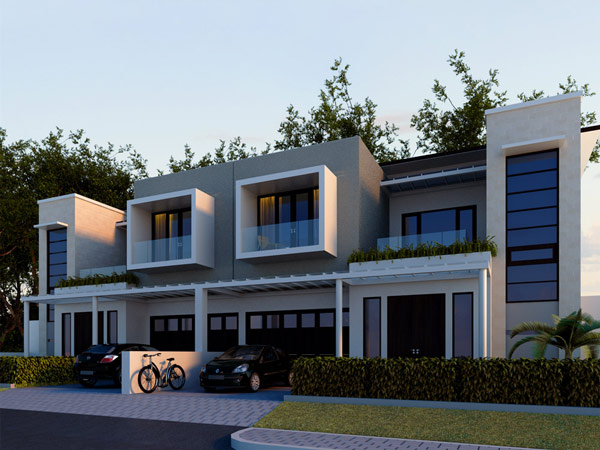 A decent house design that has been modeled using cad and rendered in VRay and designed by NyomanWinaya.
Faisalabad Residence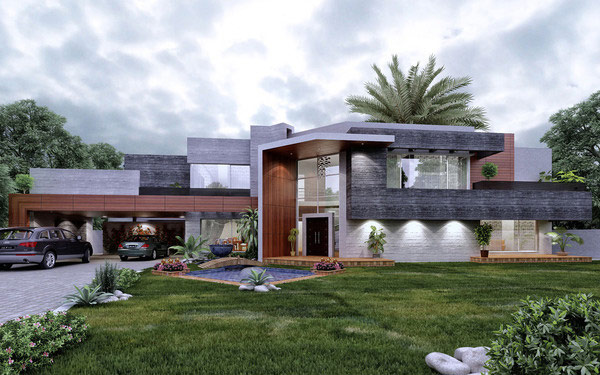 The photo shows a contemporary house exterior in Faisalabad designed from a group called design works destined from Pakistan. Combining concrete and wood texture making it look more elegant.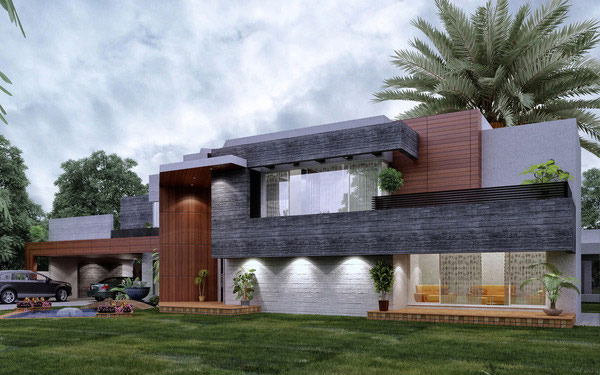 Here goes another angle of the beautiful contemporary house residence.
The House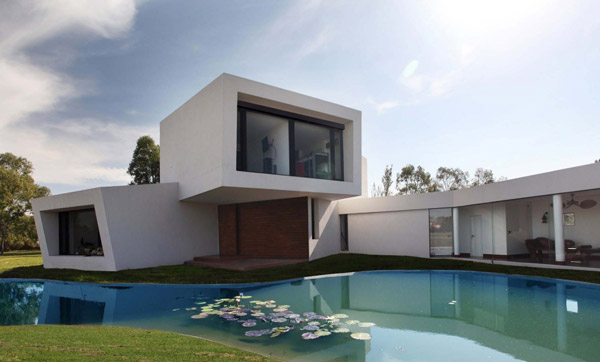 A challenging project as the architect described. A brilliant concept and design of Andres Remy.
Wingpoint House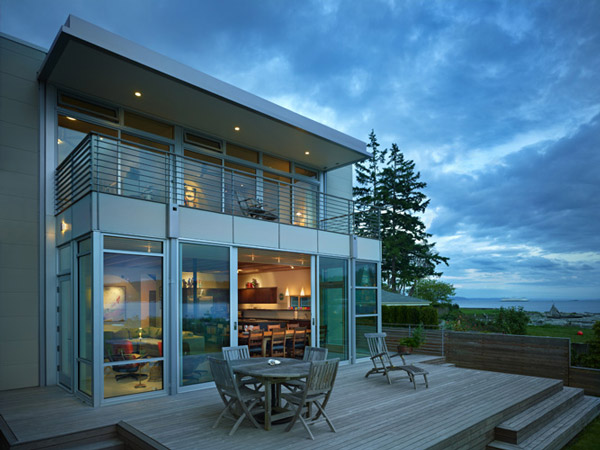 A 3100 square feet modern house just near the beach of Bainbridge Island.
Melody Lane Modern House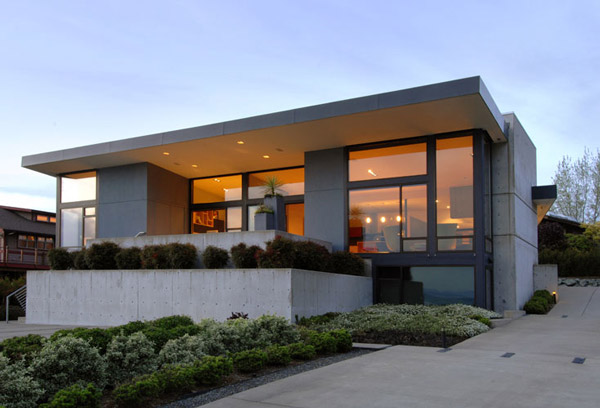 A 2,900 square foot modern house located in Edmonds showing a good combination of landscape and the house' exterior feature.
Modern Home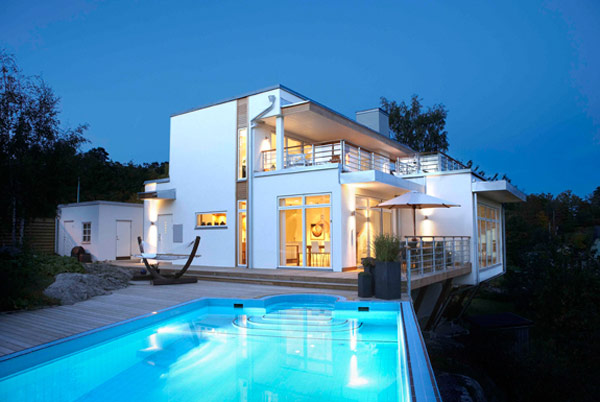 The materials used in this house has been selected according to modernity and distinctiveness.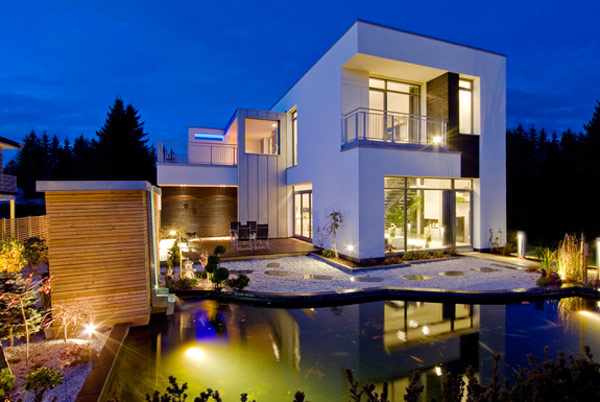 The photo shows another angle of this modern house style. This masterpiece and above was made by willanordic.
Modern House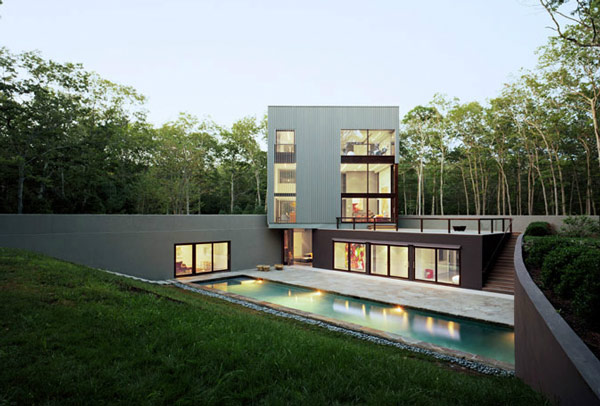 Made by TsAO and McKOWN A 4,500 square foot house located at Long Island.
Exterior Front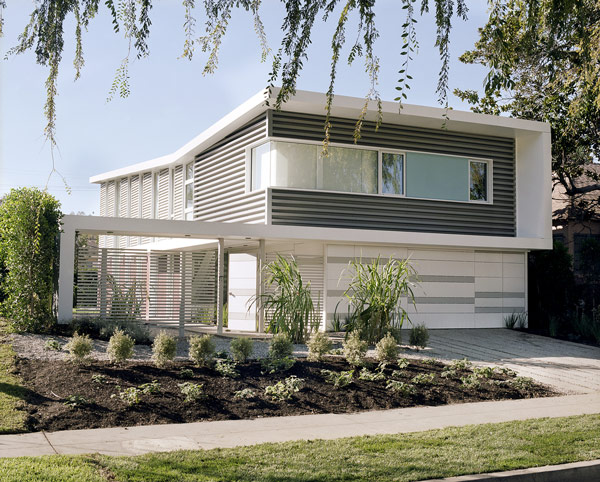 This is called the Sunlight House because of the ventilation from the walls making the lights pass inside its interior.
Oz Residence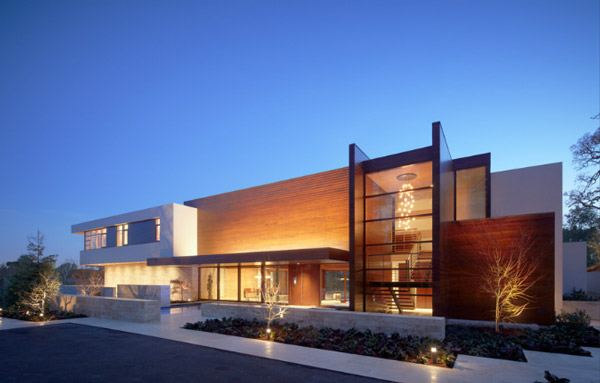 Swatt Miers, the designer of this project really made an awesome job. This is the new Oz Residence located at Silicon Valley, California.
Sinbad Creek Residence>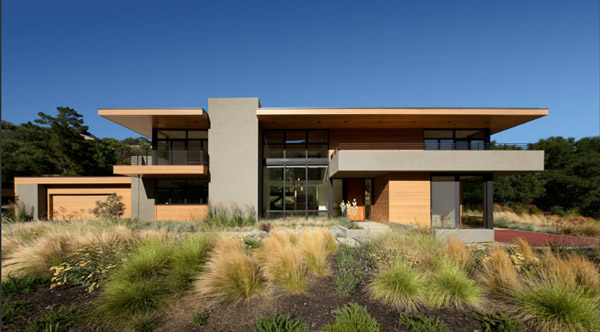 A 4,000 square foot contemporary house located at Sunol, California.
Marley Residence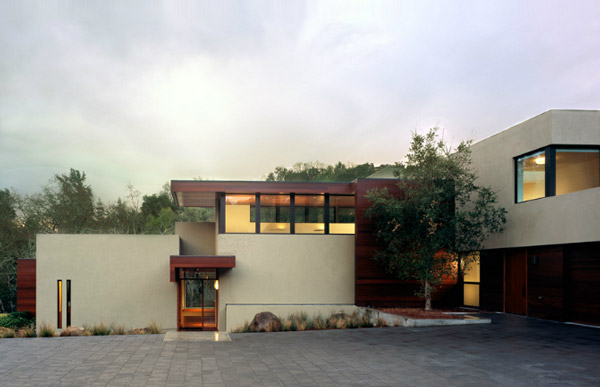 The house follows an L-shape which has 3 levels.
This modern house is located at Lafayette, California.
Orr Residence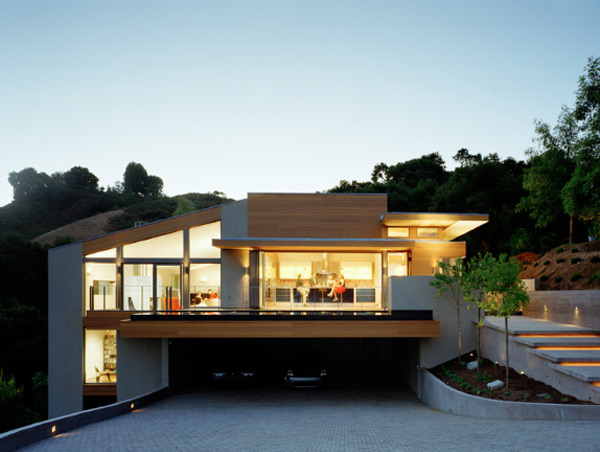 The modern residence measures 5,080 square foot.
Shimmon Residence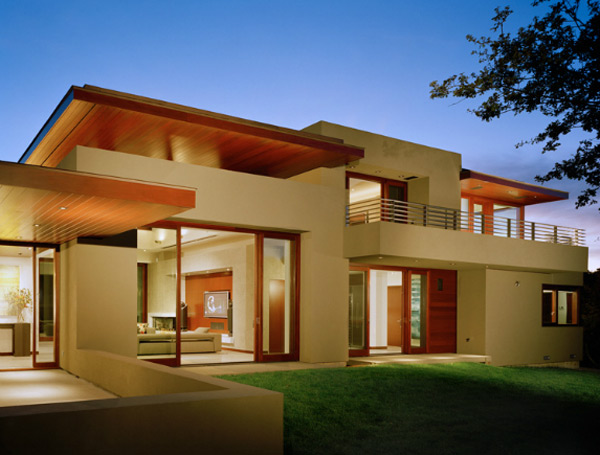 The residence is located in Los Altos Hills, California. Credit goes to Swatt Miers.
In choosing that perfect house design, there are a couple of things to consider and the location is one. This type of house requires space to be able to exhaust the distinct style it portrays. Were you able to choose from among the photos above that perfect one for you? Come on and share it with us!