Exceptional Features and Style of the House in Kings Cross in Canada
Canada is best known for its amazing house design. We cannot deny the fact that we are really attracted to its astounding houses. That is why today we are going to feature another remodeled house from this area. We may see the unique features and design of this house. This house is named as the House in Kings Cross which is located in King City, to the North Toronto, Canada.
I love how the designer carefully choose the materials for remodeling the house. This material offered an ethereal aesthetic to the home. As we can see the front facade has triple layered slate with stainless steel clips that are built to the last 100 years and the windows have wooden frames, indoor marble, stone, glass and wooden finishes. Let us scroll down the page and see how this materials positively brings warm and neutral setting effect in this house.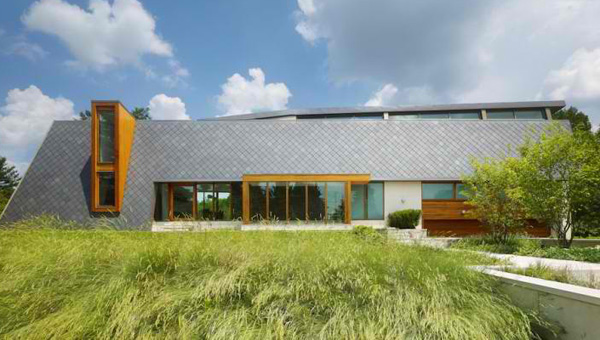 See how the walls of this building display the natural elements that can tolerate the different climates in the place.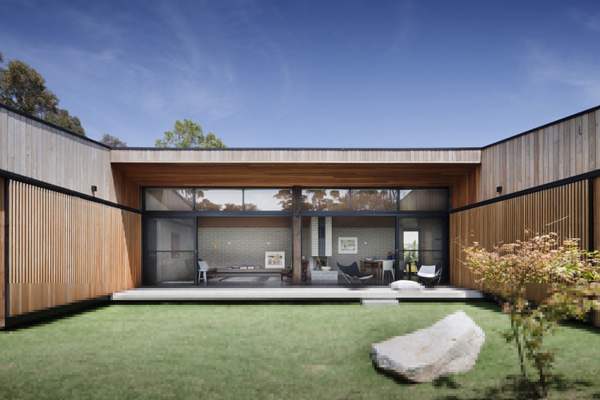 The wooden materials enhanced warmth expression and it provides a neutral stage from which to see the changing colors.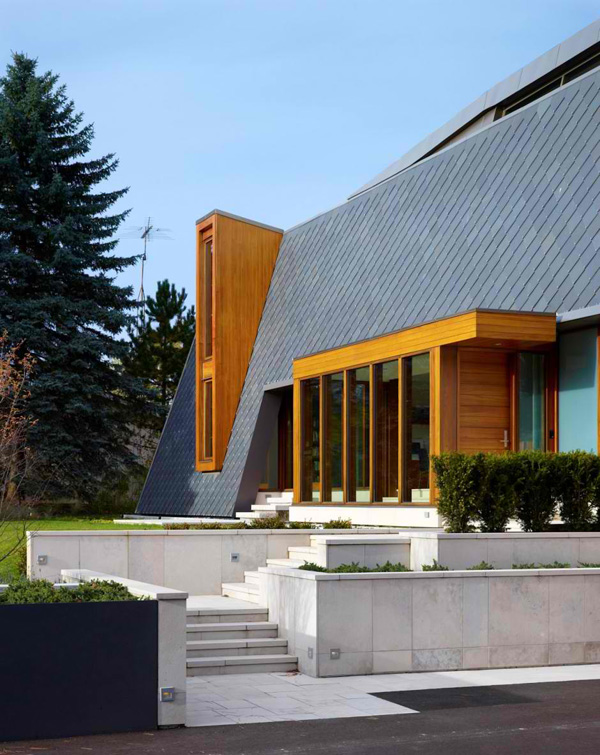 Geometrical figures and different types of textures are underlined in this house building.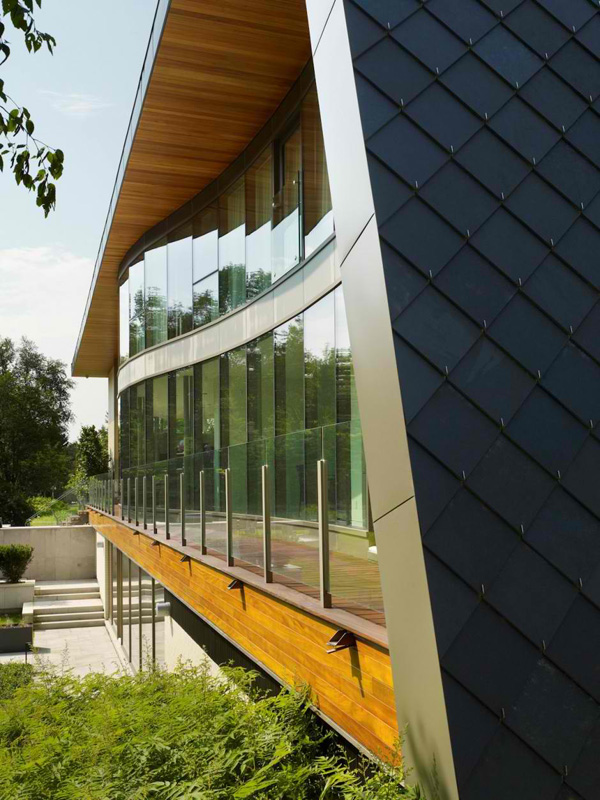 Glass walls and wooden terrace shows luxury and charm to the exterior.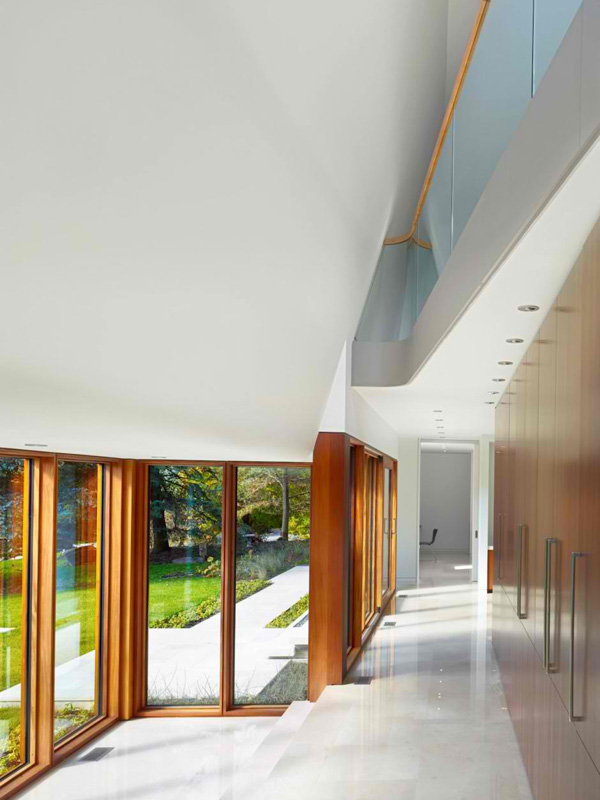 The marble tiles and the wooden framed walls and windows display a clean and neat interior.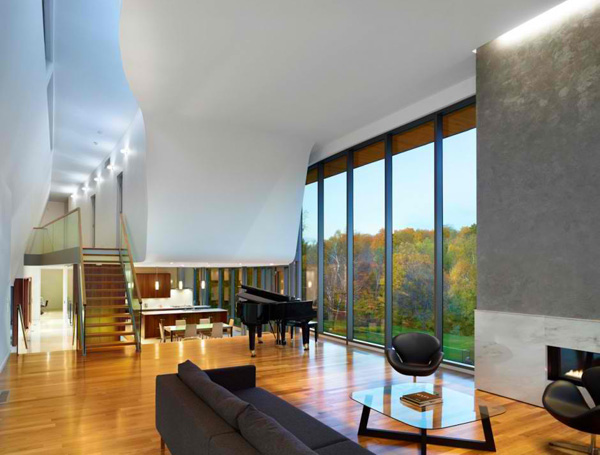 Black piano together with the black sofa and glassed center table is graced in this living space.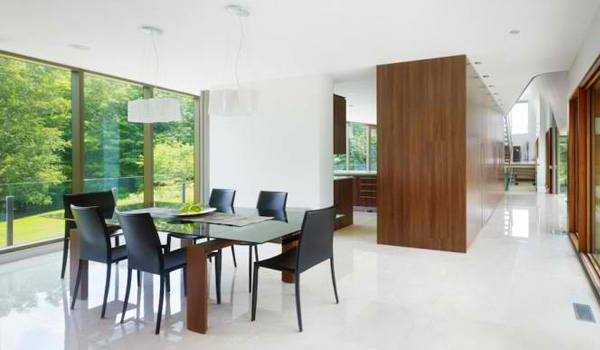 Even in the dining area the designer choose the black dining set that may add elegance in it.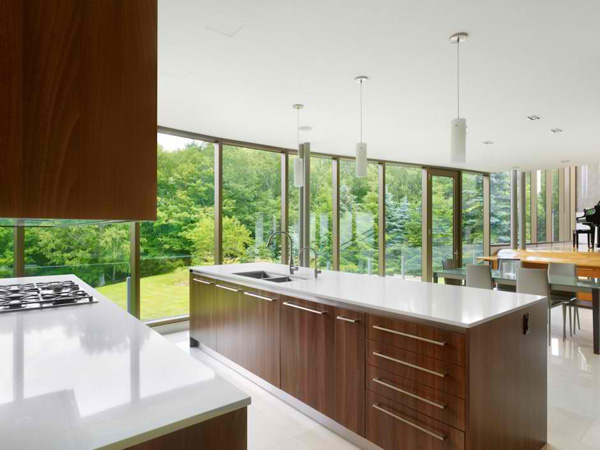 Wooden furniture and latest fixture are set in this modern kitchen to make it more functional.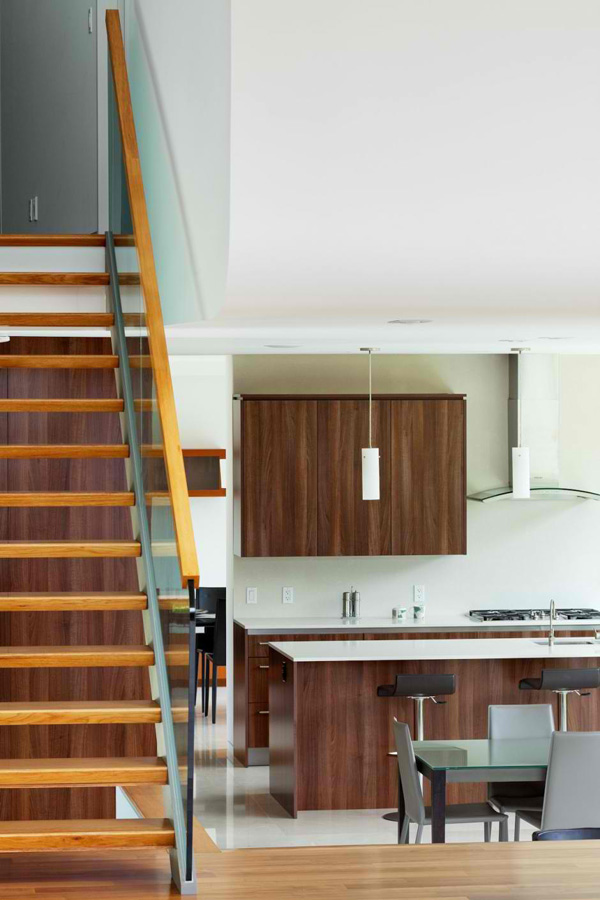 The modern kitchen can still be viewed behind this stairs.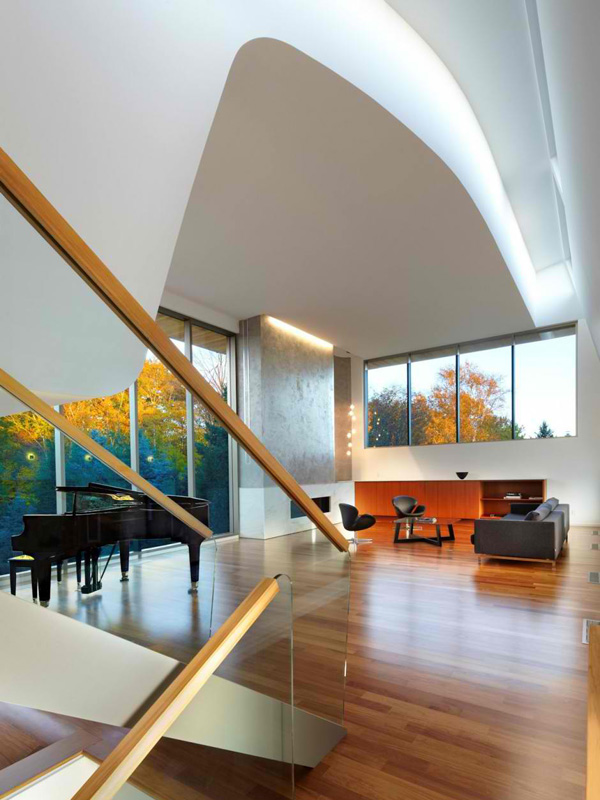 The ceilings and curve in the walls presented an exceptional style of the house.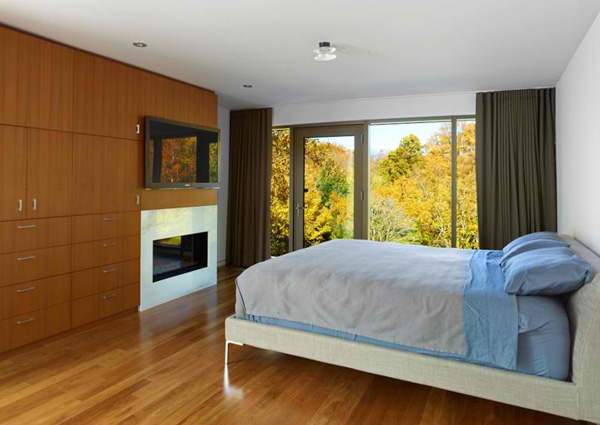 The grey and blue palette in this be complements with the wooden and modern bathroom.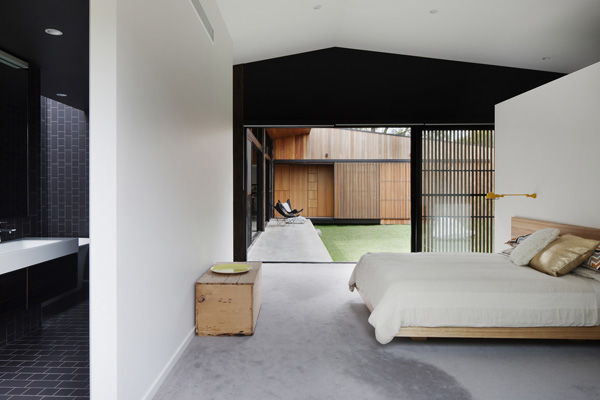 What a relaxing bedroom it is! Black and white palette efficiently made this bedroom classy.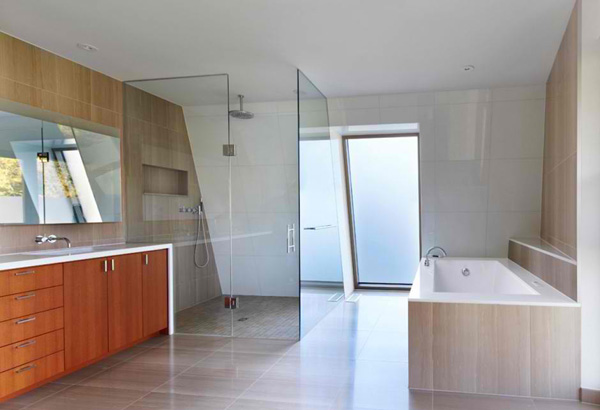 This bathroom may have a limited space but the glass frame in the shower area made this spacious.
The glass frame in this stairs adds a modern style.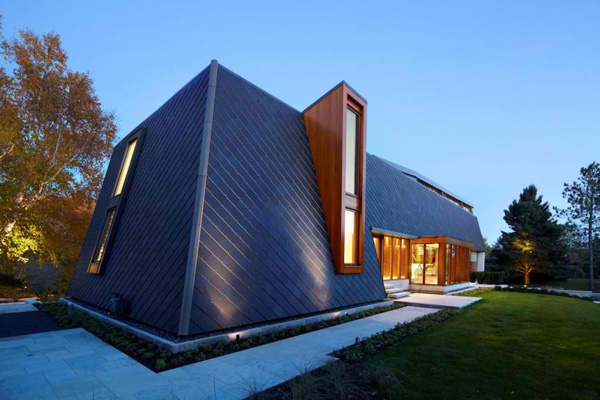 As you can see the shape of this building seems like a huge sculpture in the middle of the forest.
I am so inspired with the remodeling concept applied by the Bortolotto to this house. I am so excited to apply the details used by the designer to make this house livelier. We can say that the simple renovation has a remarkable change when it comes to its design and style. Also the designer provides sustainability to the house. Sustainability features such as the Energy Efficiency Rating of 80 which made them achieve the Energy Star rating and they also surpassed the R2000 requirements. For that we can say the designer has successfully redesigned this House in Kings Cross, right?