The Charming Interiors and Exterior in the Flip Flop House in California
A full package of charming interiors and exteriors in a minimalist house will be revealed to you today. This is one of the amazing residential houses in Venice Los Angeles California. Being called as the Flip Flop House may surely define something on its structure. This is quite true because of its top-floor pivoting walls which is considered as the house signature gesture. With an area of 5700 square meter we can say that this is quite enough for the designer to present its exceptional features.
The client has demanded for an elevator, wrap-around terrace and the oceanic view. The client's art collection is also displayed in every part of the interior. Definitely this increases the fascinating qualities and elements of the house. Let's explore the different parts of this Flip Flop House through its images below.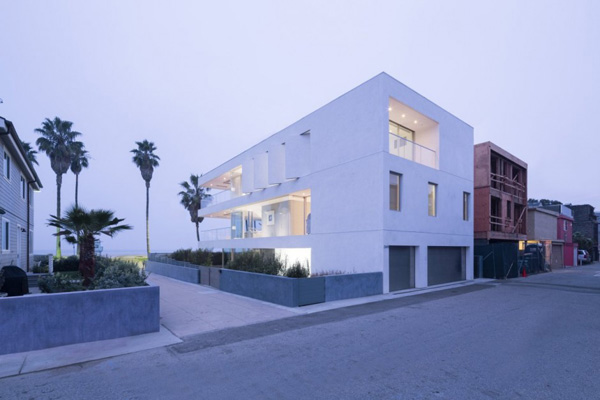 The exclusive geometrical figure of this house building stands out among the other houses in the street.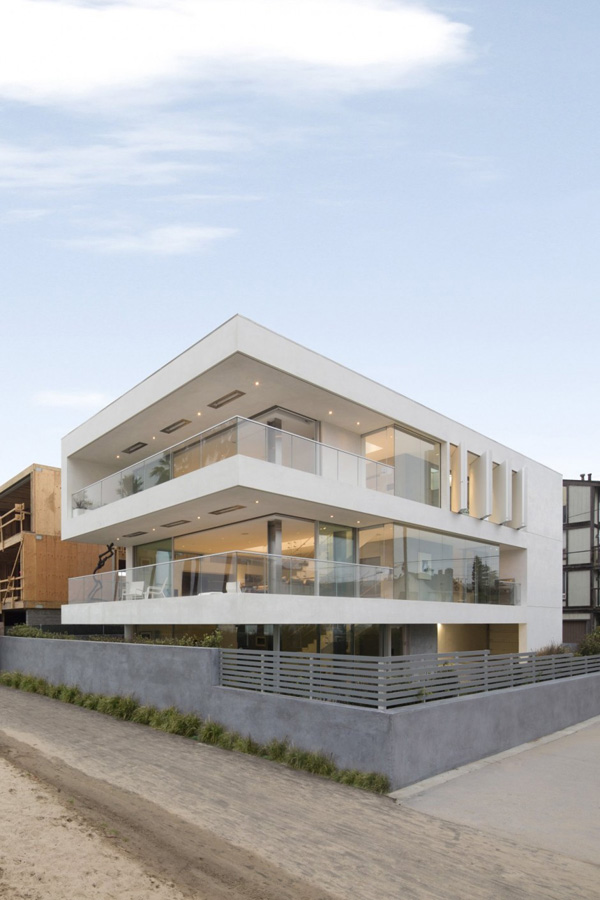 The glass materials used in every walls and windows of this house is very effective to make the interiors visible.
At the ground floor, the designer secured the available space for a stunning swimming pool.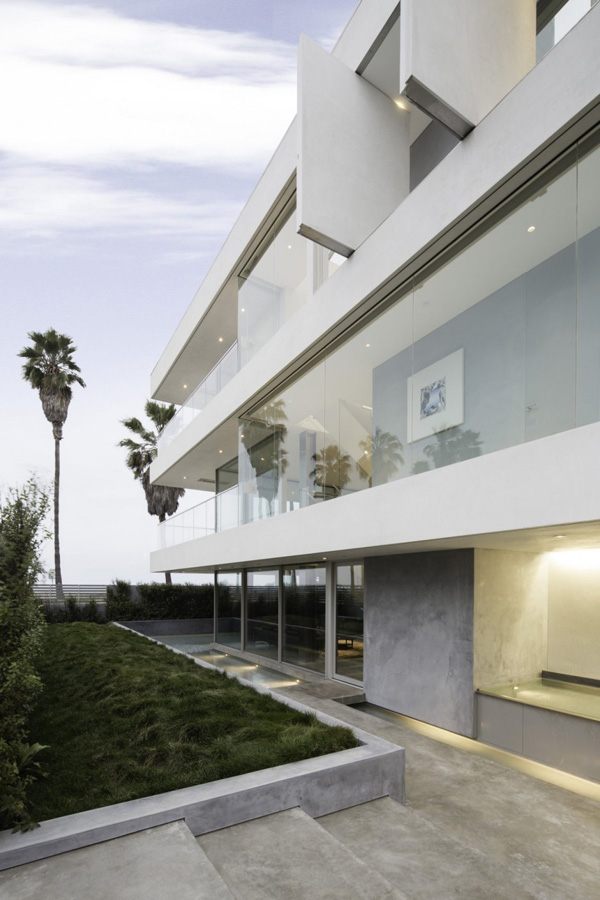 Various lines and textures are offered in the walls of this building.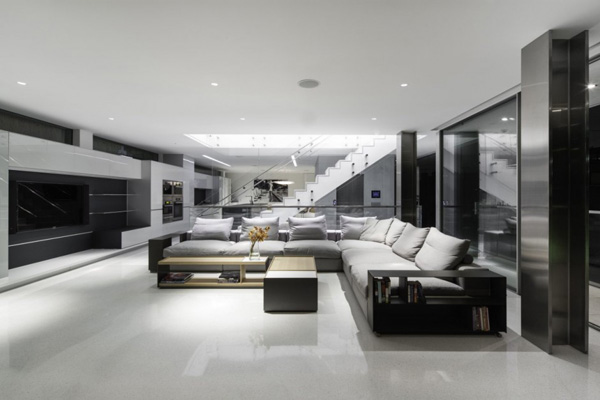 Simple yet elegant type of furniture is set in this living area that makes it look more elegant.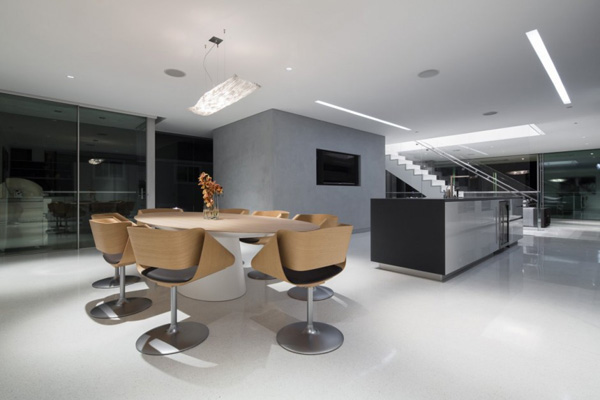 A unique and modern design of this dining set is arranged in this area that complements with the remarkable shape and form of the house.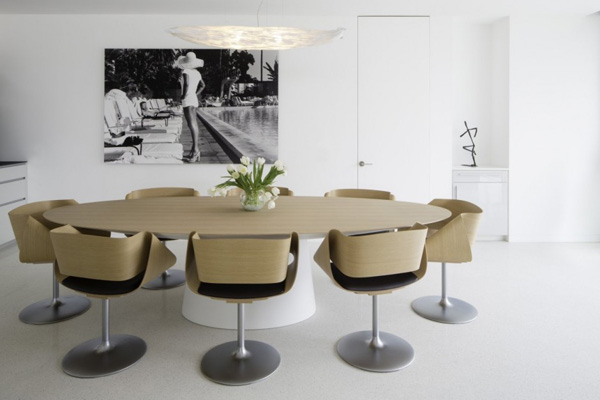 The painting in the wall together with this modern and fabulous dining set enhances the ambiance in the dining area.
This black coloured table suggests a livelier look in this area.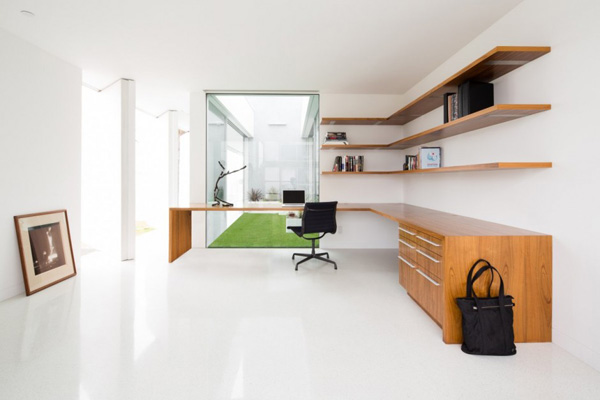 The wooden furniture provides a very comfortable and modern style of office room in the house.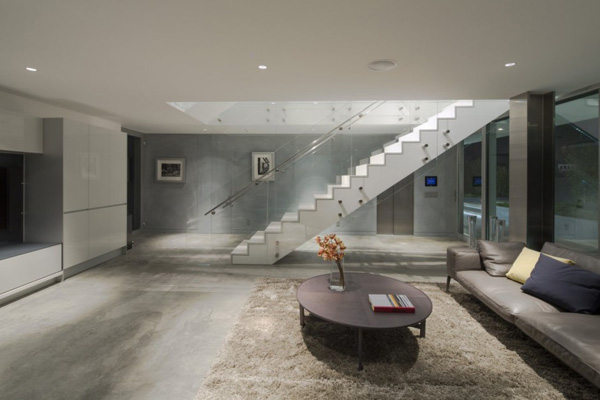 The LED lights underlines the trendy accessories and stuff in this living room.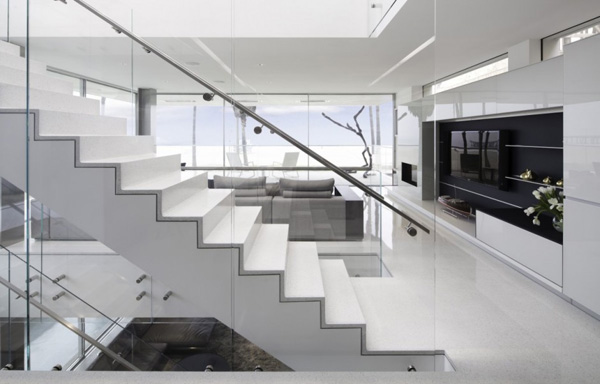 The glass material used in the sides of the stairs creates a smooth and clean texture.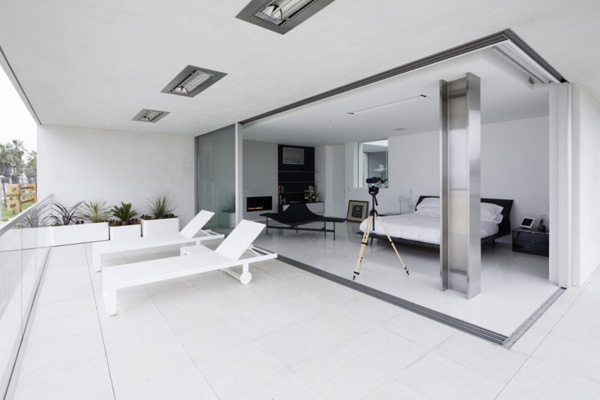 The master bedroom's glassed window and walls are enough to let the client see the oceanic view outside.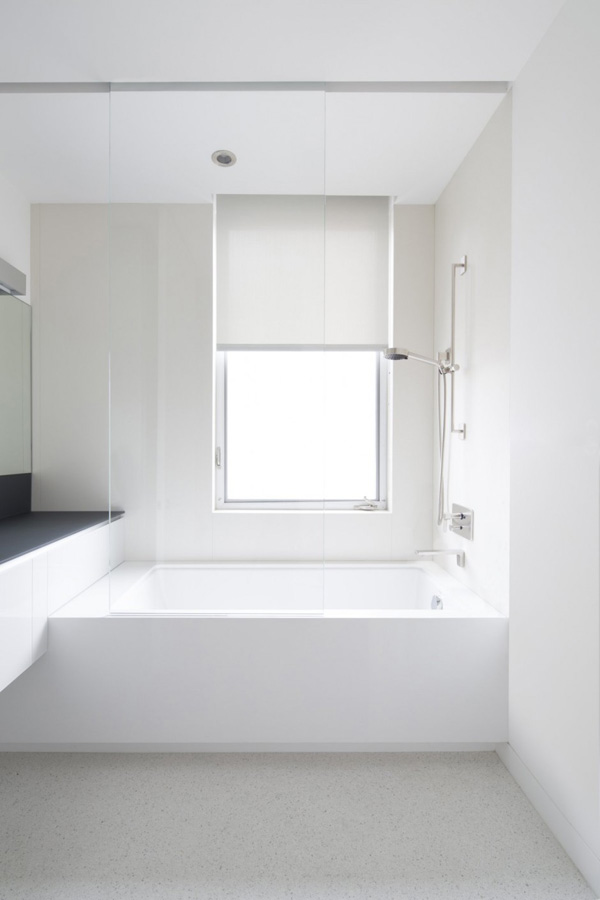 The pure white palette used in the bathroom expresses its cleanliness and charm.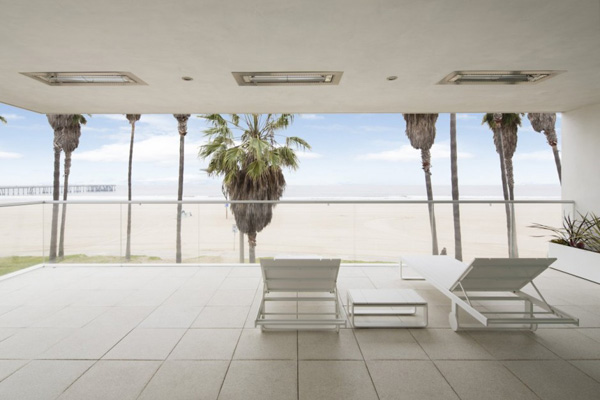 The bench set in the veranda has a significant role to explore the beauty of the nature.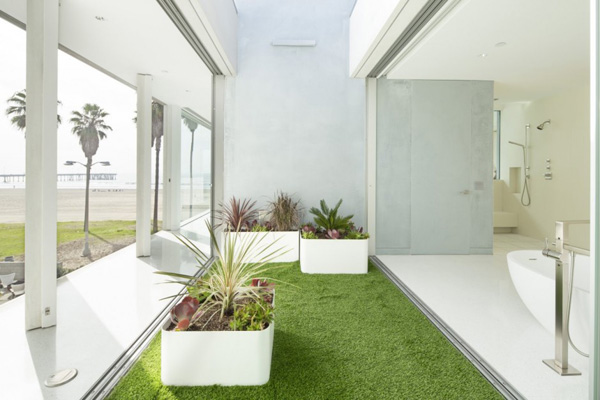 A small space intended for plants and landscape is available outside this bathroom.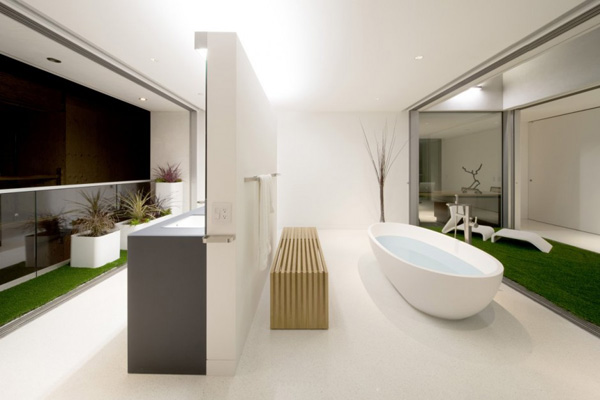 The classic and exquisite furniture and fixtures are highlighted here.
Completed in 2013, this house also highlighted sustainability for this has an artificial cooling that is capable of reducing the solar heat. Besides this has a shadow pool in the ground floor which also plays an important role in lowering the temperature. Same with other designers, the Dan Brunn Architecture guaranteed that they can include sustainability in the program of the house.