20 Breathtaking Small Balcony Design Inspirations
A small space won't be boring and dull after all!
Wherever is your home located, it would be nice to have a good view of the oceans, mountains or even the city lights. Although you can just look outside the window, it would be better to enjoy the views by staying in your balcony. But what about is our balcony is too small? is there a way to make it more relaxing and inviting? There is! One important step is that you have to look for inspiration which will encourage you to update the look of your small balcony.
Below are pictures of small balcony designs which will no doubt urge you to start redecorating your home. Each one of them has a different style but they all look beautiful. Don't hesitate to grab things that you want to add to our balcony but make sure that you won't crowd the space with stuff. See to it that it will remain functional, usable and totally inviting!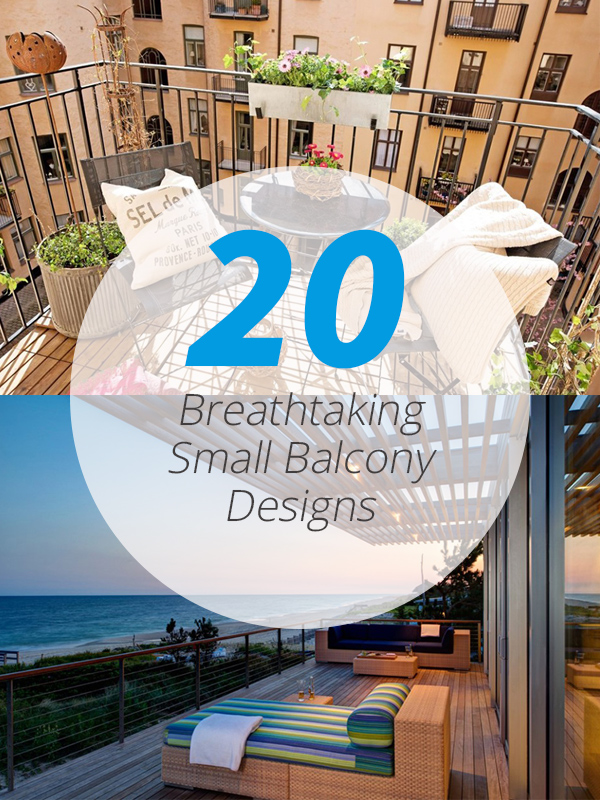 1. Antipodes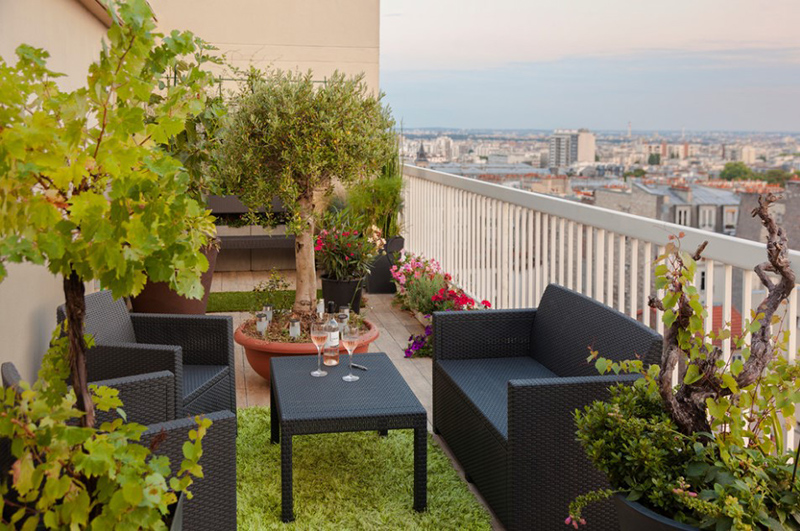 You can use artificial turf for your balcony just like this one. It brings a greener feel to a small garden especially with the plants around it.
2. Notting Hill, West London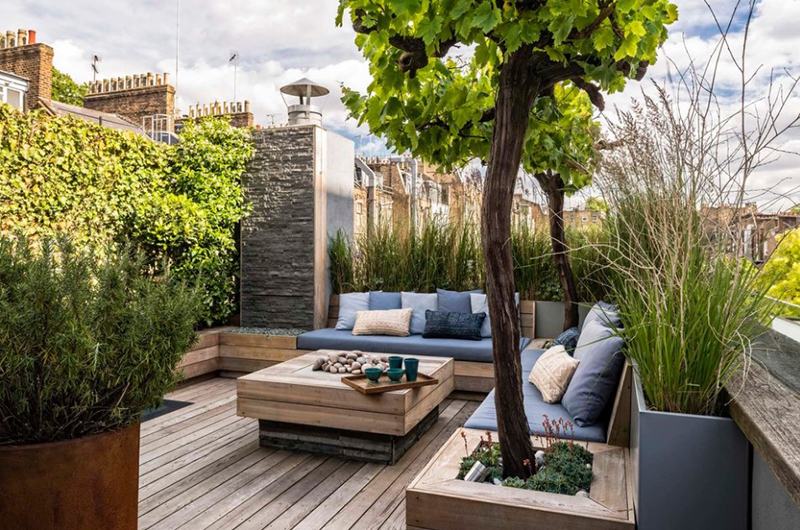 If you want to increase privacy in your balcony, you can add potted plants and other fast-growing plants. Others even add a fence. But make sure that it is still relaxing like this one.
3. West 2nd Street, North Vancouver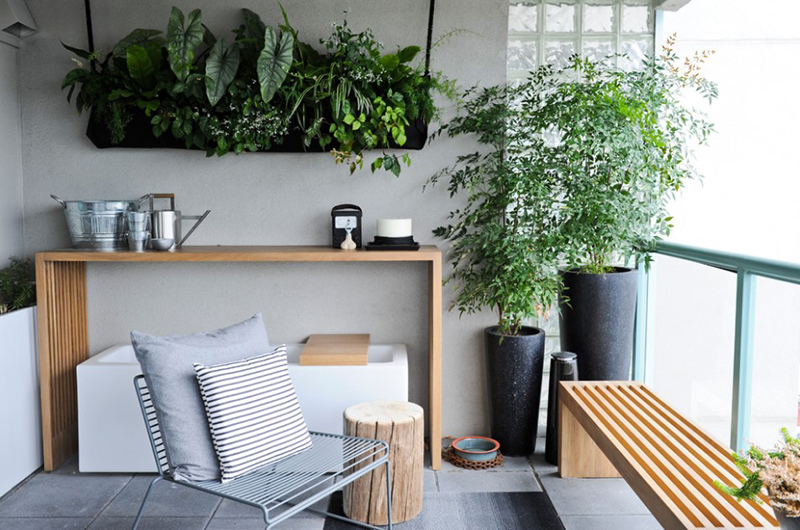 This small balcony made use of a long, narrow console table which is perfect for a tuck seating underneath it to keep a tight space uncluttered and organized. The ambiance reminds me of the Old Shoe Factory that converted into Apartment.
4. Farmhouse Balcony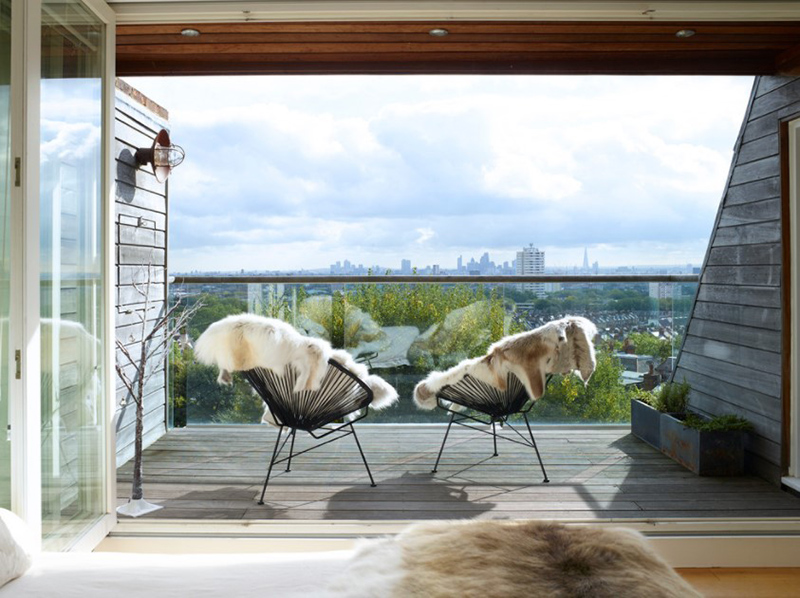 Acapulco chairs were made more comfortable in this balcony by adding sheepskins on top of it. Also notice that even though small, this space is pretty inviting.
5. Vasastan Vindsvåning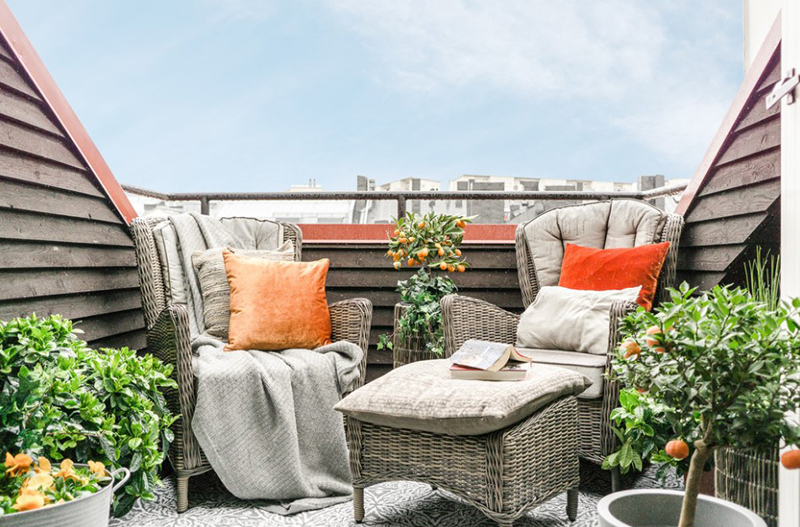 Bring out some colors by adding throw pillows just like this one. The color orange here will keep things bright even when its night time.
6. Linne´staden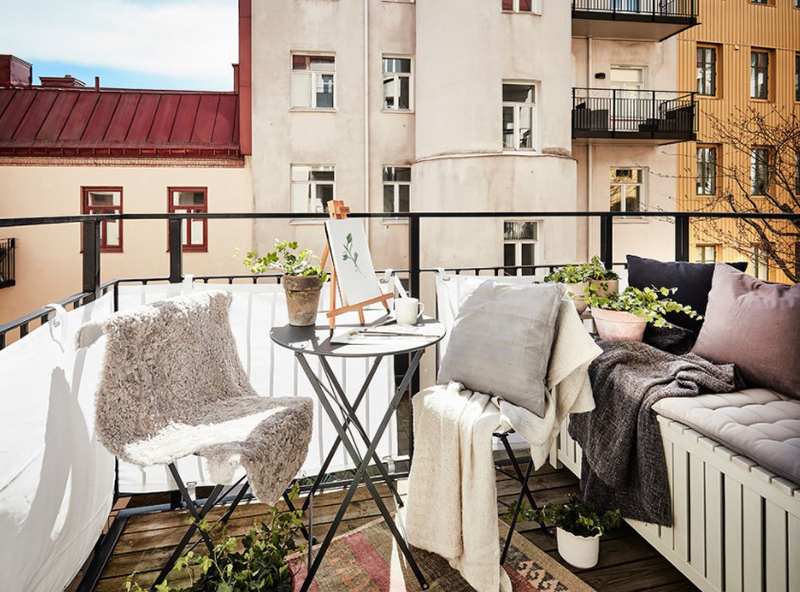 That miniature wooden easel is so cute! You can see various textures in this space which gives more depth to it.
7. David Bagares Gata 26C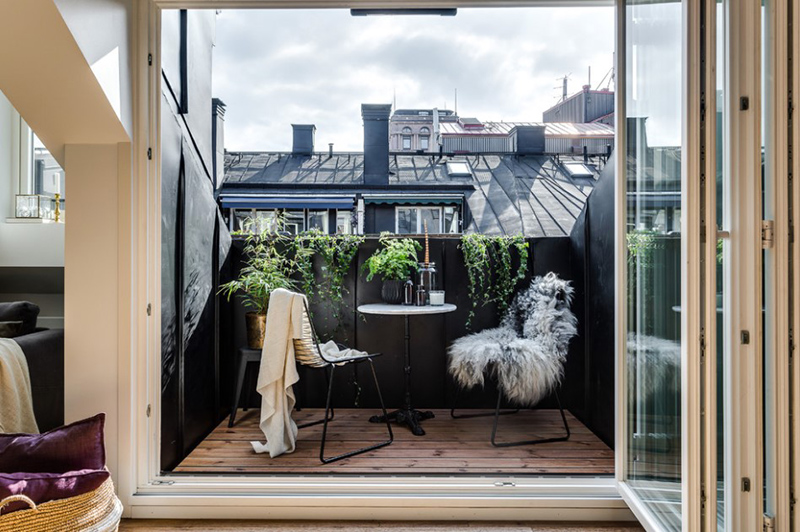 Embrace urban living by having an outside patch with an industrial style. Seen here are metal furnishings and fittings that will give it that style.
8. Karlavägen 82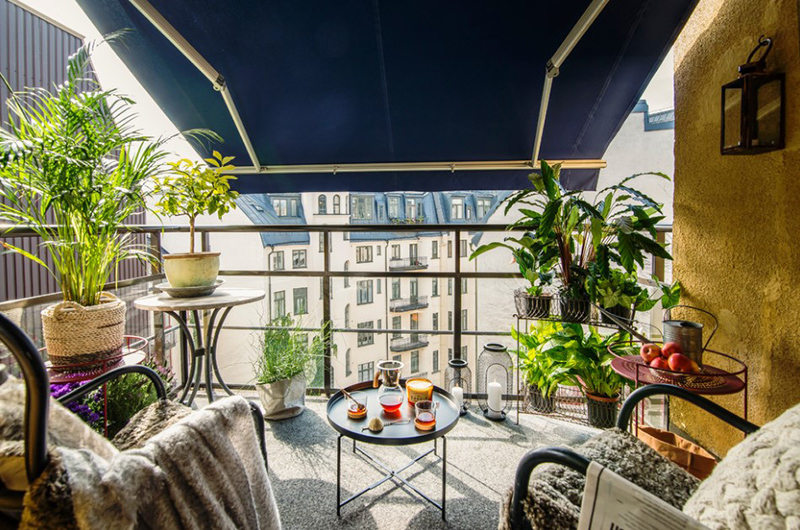 Isn't this very charming? A bit near to the Baldwin Duplex , If your balcony is exposed, you can use a retractable awning like this one so that the space will have a cool and relaxing aura even if the sun is up.
9. Upplandsgatan
Once an attic space, it has been transformed into a balcony via a large window. Lovely, right?
10. Norra Djurgarden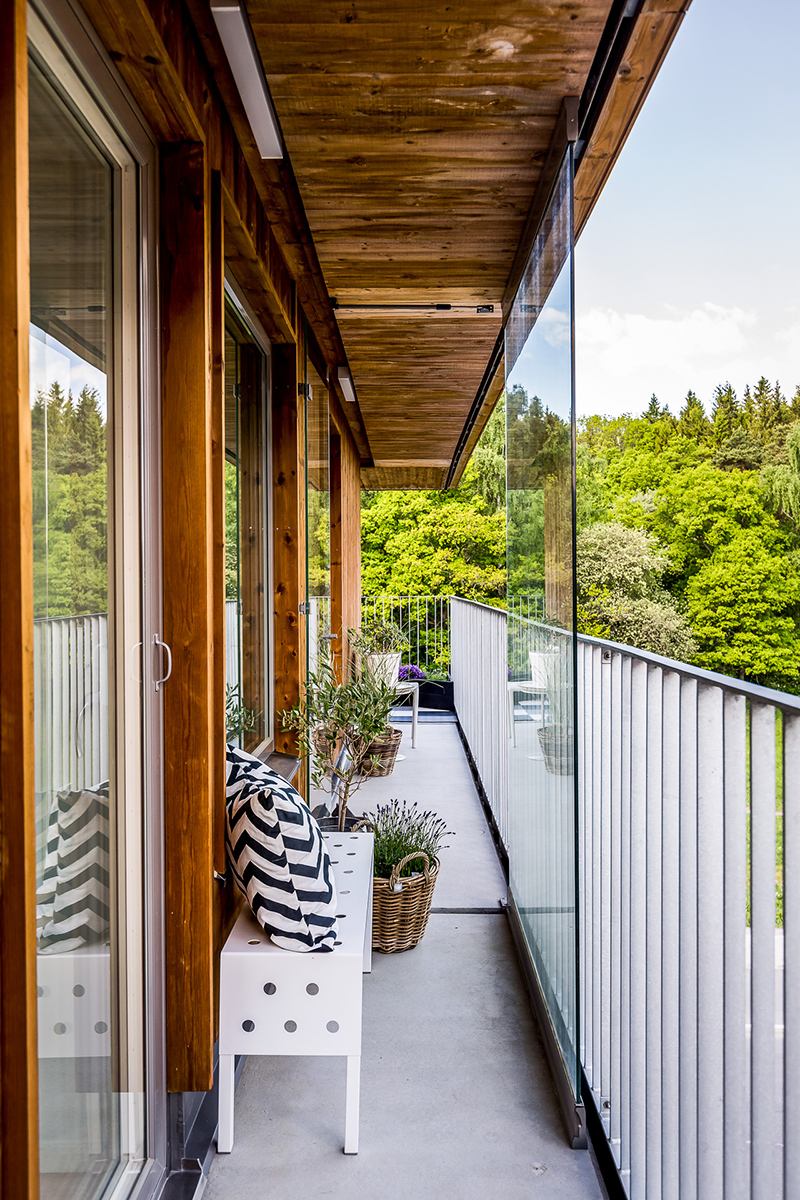 Well, this balcony teaches us one thing- no space is too small to make it useful and beautiful.
11. Linné, Linnégatan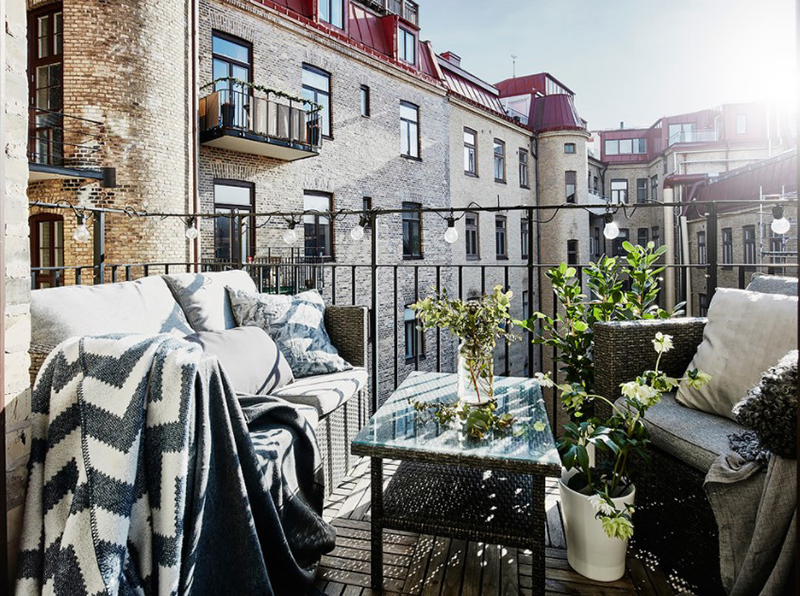 This balcony uses synthetic rattan furniture which is ideal for outdoor spaces. Adding a few cushions and throws will instantly cozy it up.
12. Garverigrand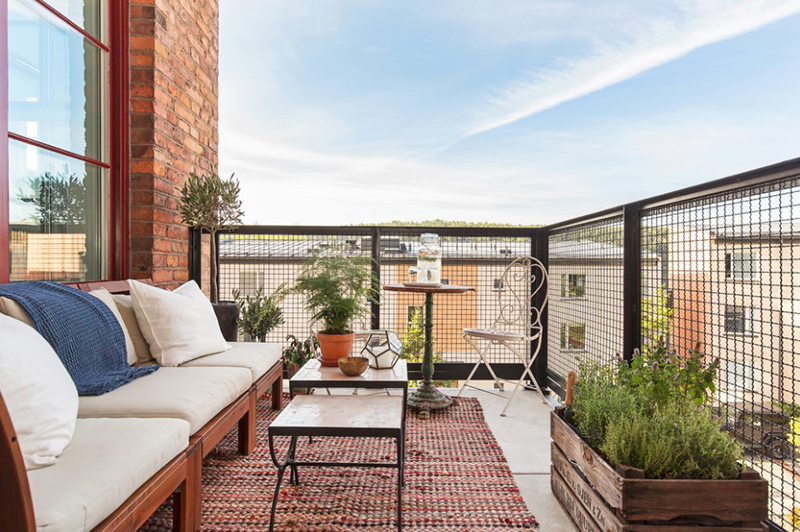 Am I the only one who feels that this space is really relaxing especially with its minimal design?
13. Pa° Narvava¨gens solsida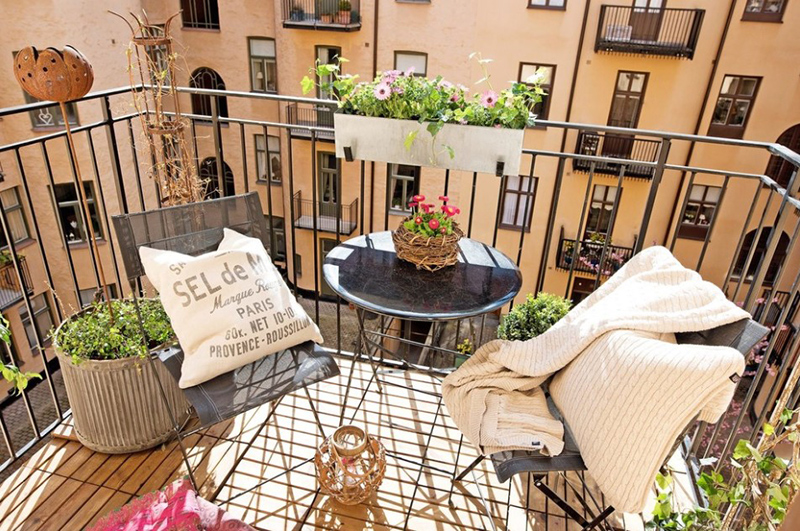 A few wicker accessories are seen in this small balcony which looks totally chic.
14. Hazelton Lanes, Yorkville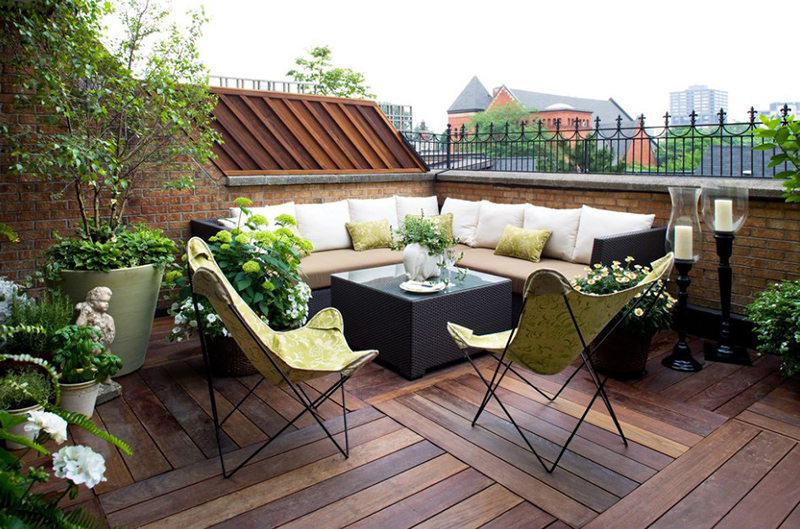 The green colors in the area don't just come from the plants but also from the chairs and throws as well.
15. Rambuteau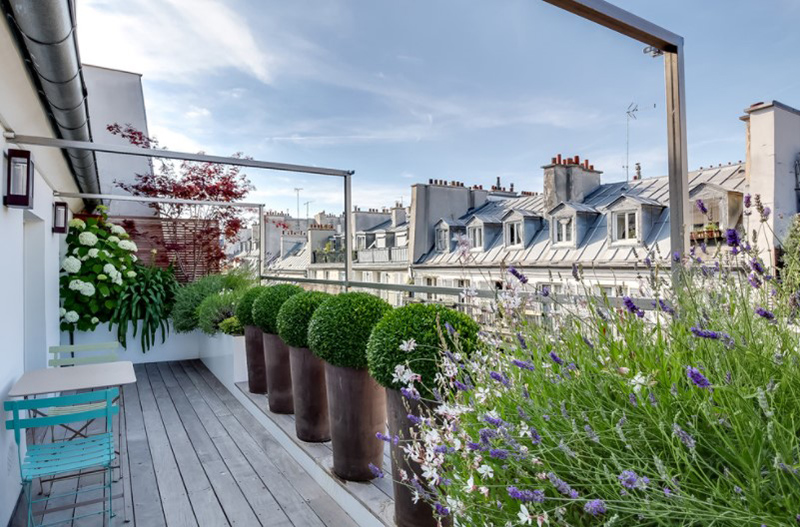 The way the plants are arranged here is very nice and neat which makes the place cozy.
16. One Island Penthouse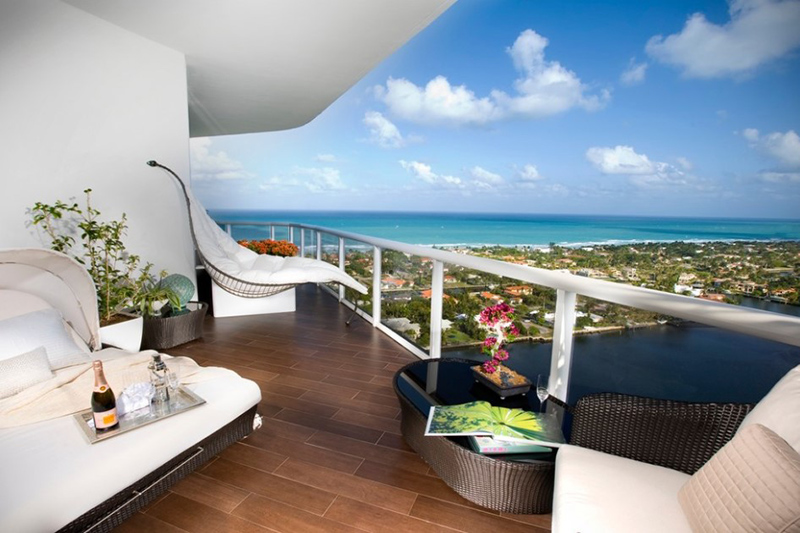 This looks so easy for the eyes because of its use of white and the curvy features in it seen on the hammock and the bed.
17. Apartment N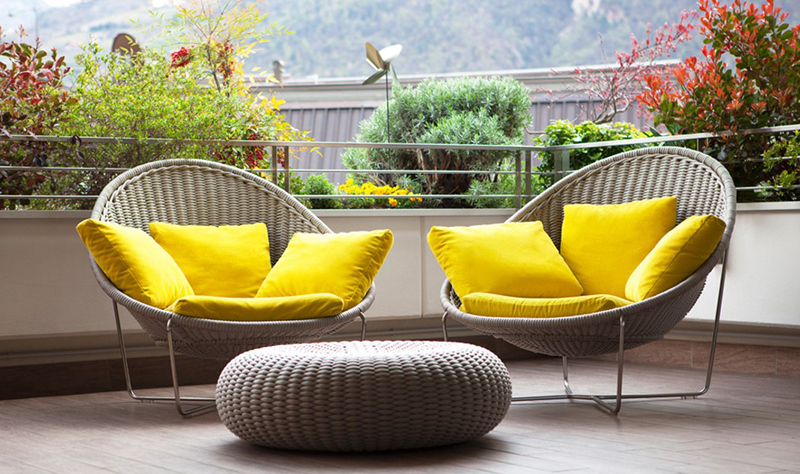 I know that you will agree with me that the right colors for a space have a huge impact on the appeal and aura just like this one. Apart from the plants and beautiful furniture, the color yellow plays a huge role in its look.
18. Sodermannagatan, Sodermalm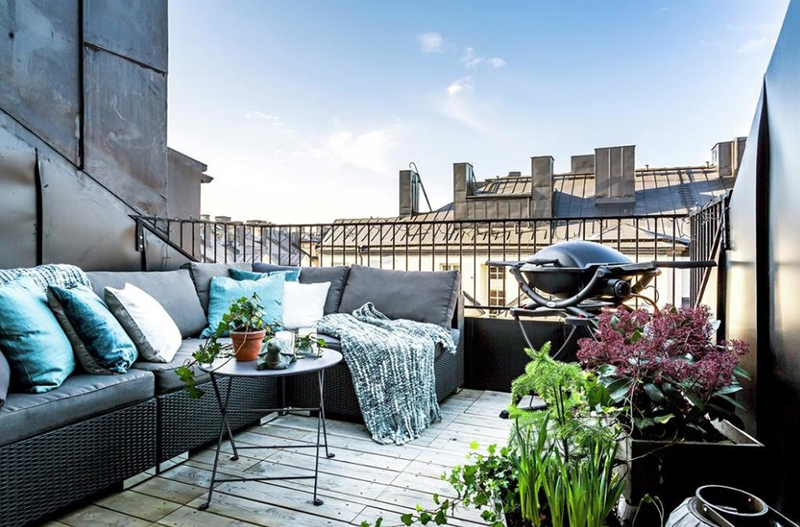 This design would be perfect for a home occupied by a man because of its dark masculine colors. But despite that, the space looks really nice.
19. Seaside Residence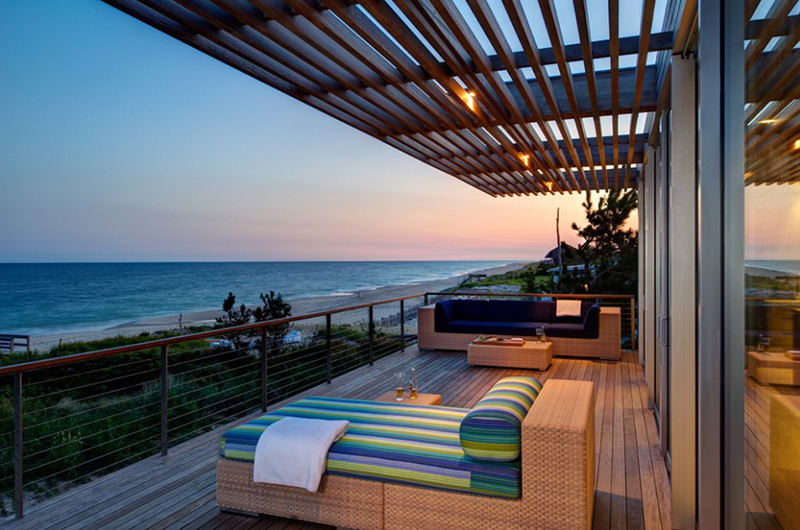 If you are blessed with a good view from your home, then this balcony is the perfect inspiration for your home's design.
20. Fall House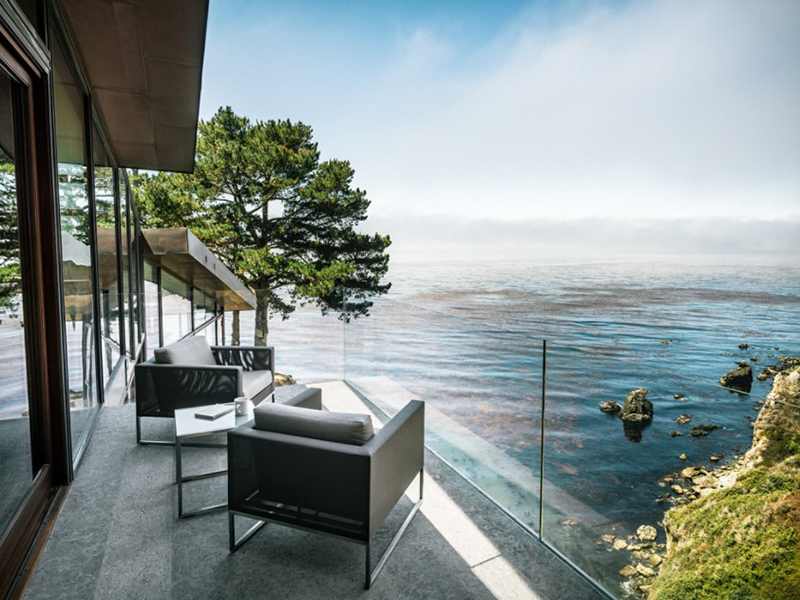 Isn't this lovely? Because of the use of tempered glass for the railings, it resulted into a beautiful minimal looking balcony which is very breathtaking! Love the flooring here.
So if you have a small balcony and you feel like you can't do anything to make it nice, you are totally wrong! Just look at all these beautiful and relaxing balcony designs! For sure, you are feeling very much inspired after you saw this list. Each balcony has a different theme with well-chosen furniture and accessories. You can use the above designs as a guide on how you can layout your small balcony. Create your own space which reflects your personality and sees to it that it is very relaxing because that is what your balcony is for.