Added Volumes in the Kilrenney Avenue Residence in LA, California
There had been many house renovations that you have seen and most of them showcase impressive work making us think that it is a totally new home. Today, we will feature another home that underwent some renovation. This house is known as the Kilrenney Avenue Residence. Its exterior looks modern and contemporary at the same time.
IKONIKO designed this house on Kilrenney Avenue in Los Angeles, California. The space was reorganized and a significant amount of space was added to the original volume of the house. It takes full advantage of the hillside site providing views of the surrounding landscape. Inside the house, you will be welcomed by its warm environment. Let us take a look at it.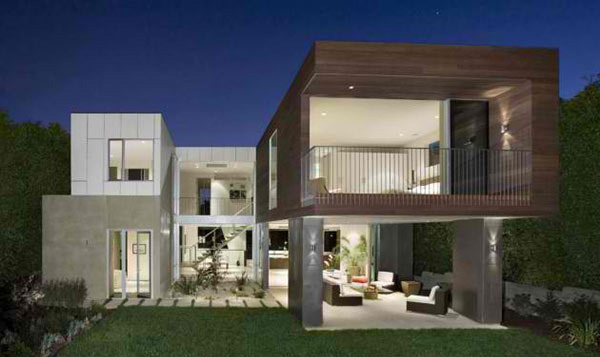 The facade of the house reveals different volumes that make it appear interesting.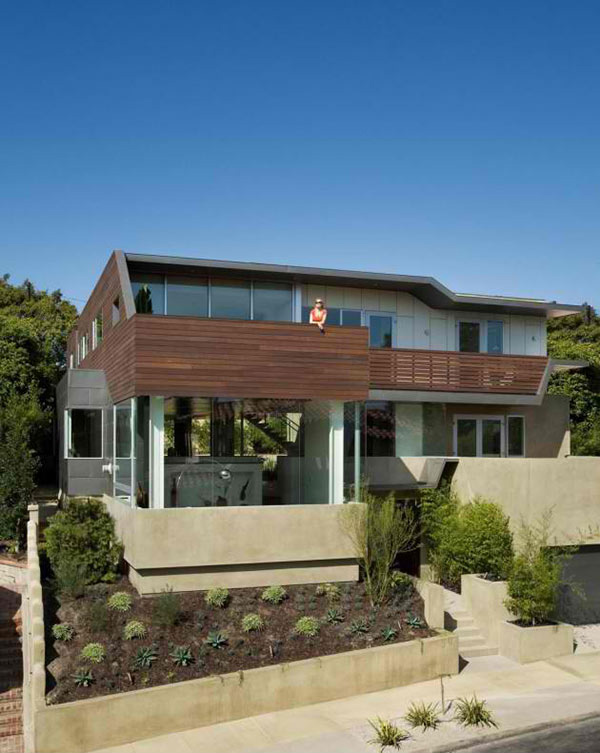 From the house, one will get a good view of the surroundings. We are not sure where this area is but it appears like this is the old house without the added volumes.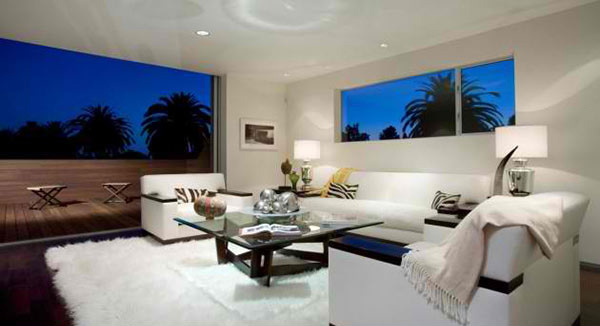 A living room in white that is open to a terrace connecting it to the outdoor beauty.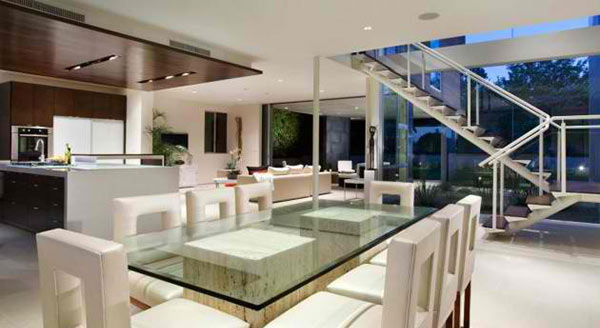 The dining area has lovely chairs in it that looks perfect in the interior as well as with the glass top dining table.
Wooden elements are seen all around this kitchen which looks just right with the whites in it.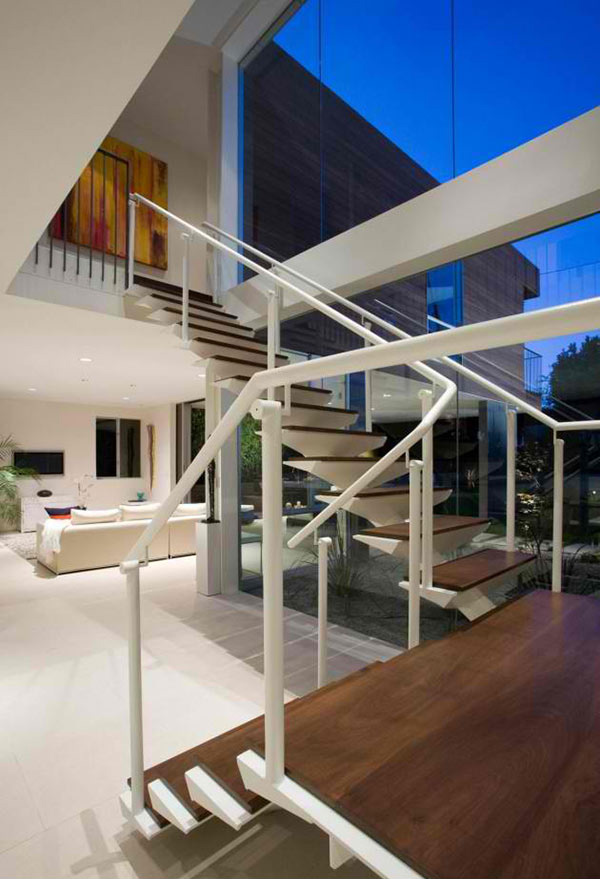 Wooden treads paired with tubes- this is one unique staircase that looks totally modern.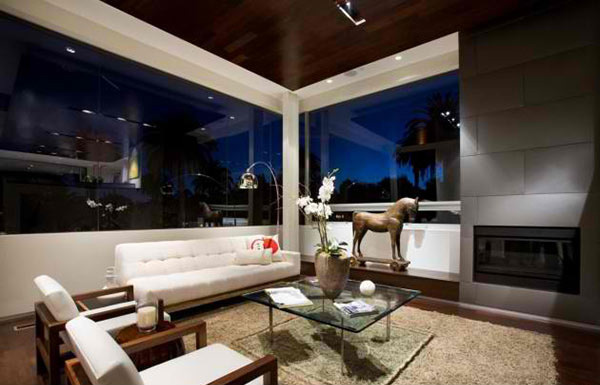 The decors of this family room make it appear a bit art-decoish and it breaks the monotony of colors too.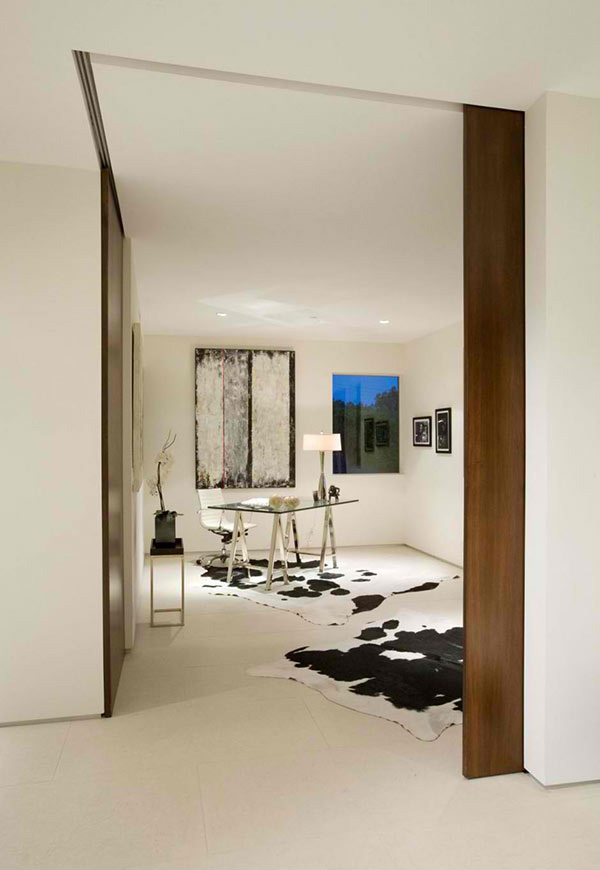 We think this is a working area with all white surrounding. Adding sheepskin area rugs in it make it appears beautiful.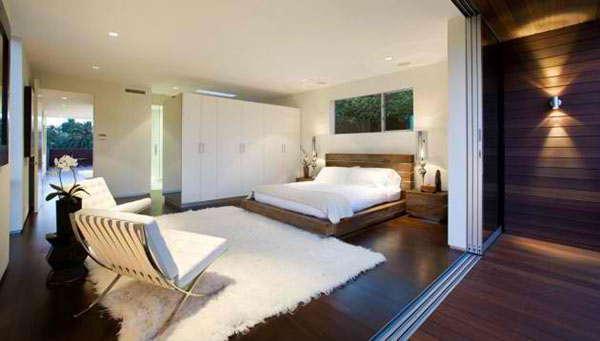 Don't you just love this bedroom? It has a minimal design and opens to a terrace too.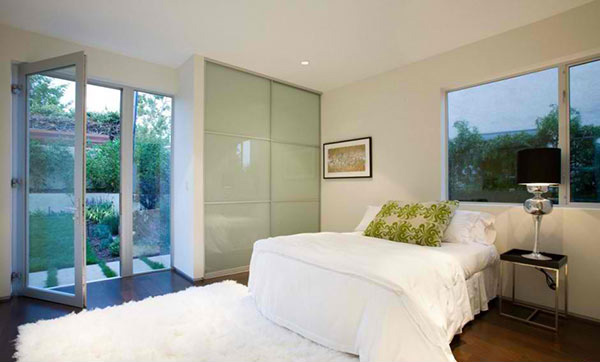 Another bedroom that has a similar shaggy rug with the first bedroom but this one is smaller and is located at the lower level. It opens to the garden.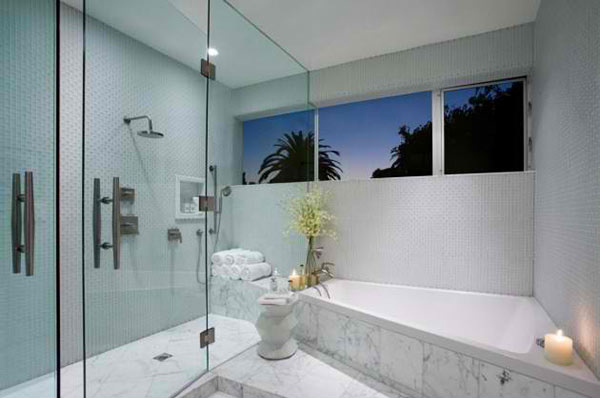 Well, expect the bathroom to be white and simple since that is what we can see in most areas of the house.
Large windows and sliding glass doors were added to the house to allow lifestyles of leisure. This will also allow expanding out to the exterior. The Ikoniko designed it with all the spaces having access to numerous patios and balconies; allowing unexpected perspectives of the Los Angeles area. What can you say about this house?