20 Church Conversions into Cozy Homes
Have you seen how a church is turned into a home? You'd be amazed!
We have seen many home renovations and updates but there are also some unique transformations from a totally different structure into a home. Others are warehouses, barns, offices and even churches- whatever it is, it can actually be used as a home merely by changing the interior and adding a living room, dining room, bedroom, kitchen, bathroom and other areas that the owners need for a home.
Today, we have a list of impressive church conversions that will make you admire the beauty of old churches. But aside from that, you will surely be amazed by how the churches are turned into homes that have beautiful designs both inside and out. No wonder some homeowners are looking for old churches to buy because aside from being sturdy, they have high ceilings and have a huge dose of history in it. Let us look into 20 churches that are turned into homes.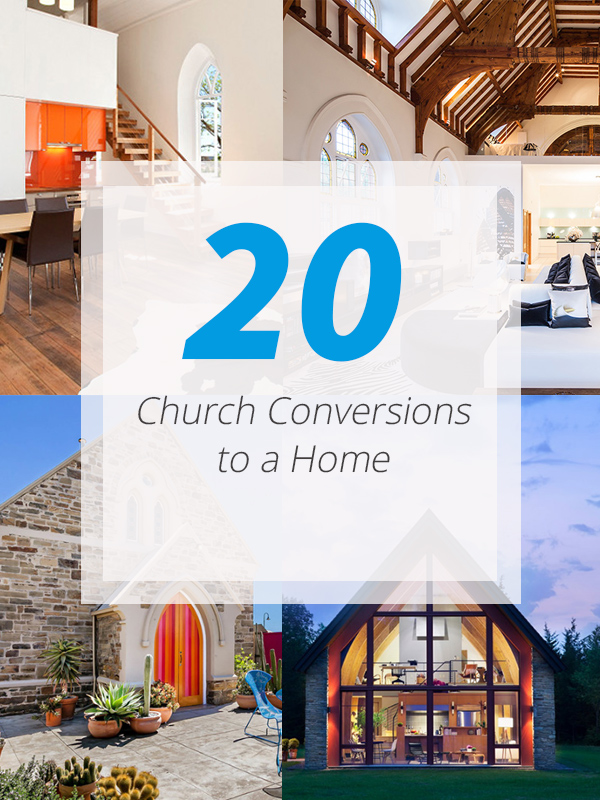 1. Hudson Residence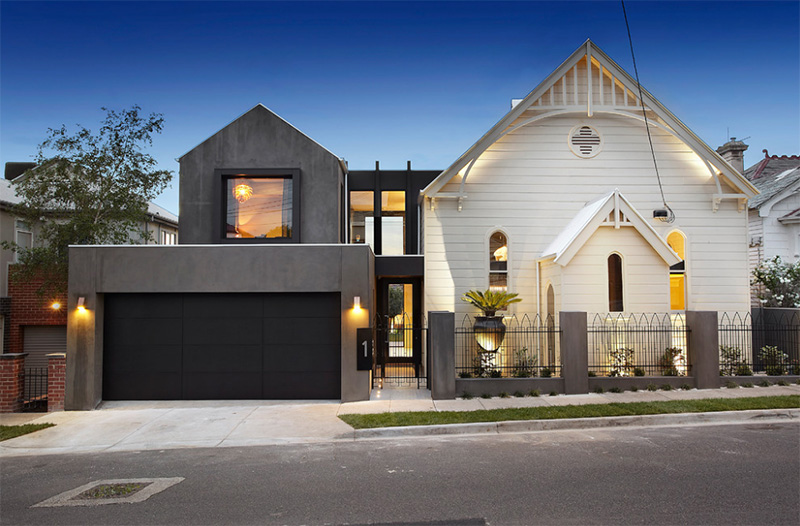 This house is formerly an Angelican church that was transformed into a home incorporating a contemporary addition and interior that can be compared to a luxury 5 star hotel. It also features oozing theatrical and artistic themes by using natural materials like limestone, marble, granite, reclaimed wood, and feature mirrors.
2. Laggan Church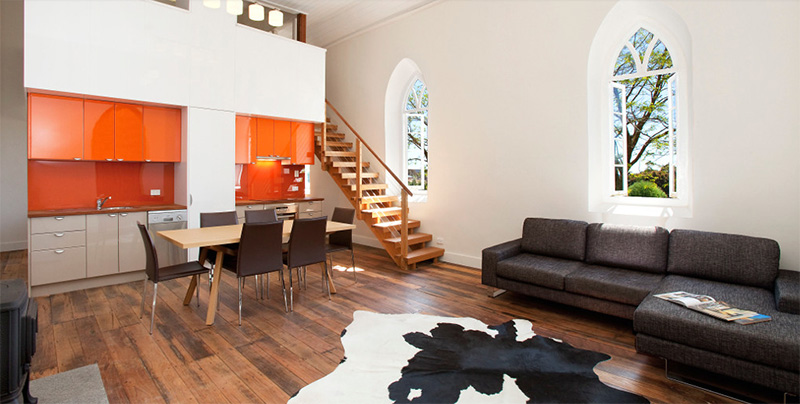 A stone church built in 1876 was renovated into a home. According to the designers, the character of the previous lives was retained in the church, while the addition of a new layer of luxury and design has created a very special residence.
3. Dutch Church Loft Residence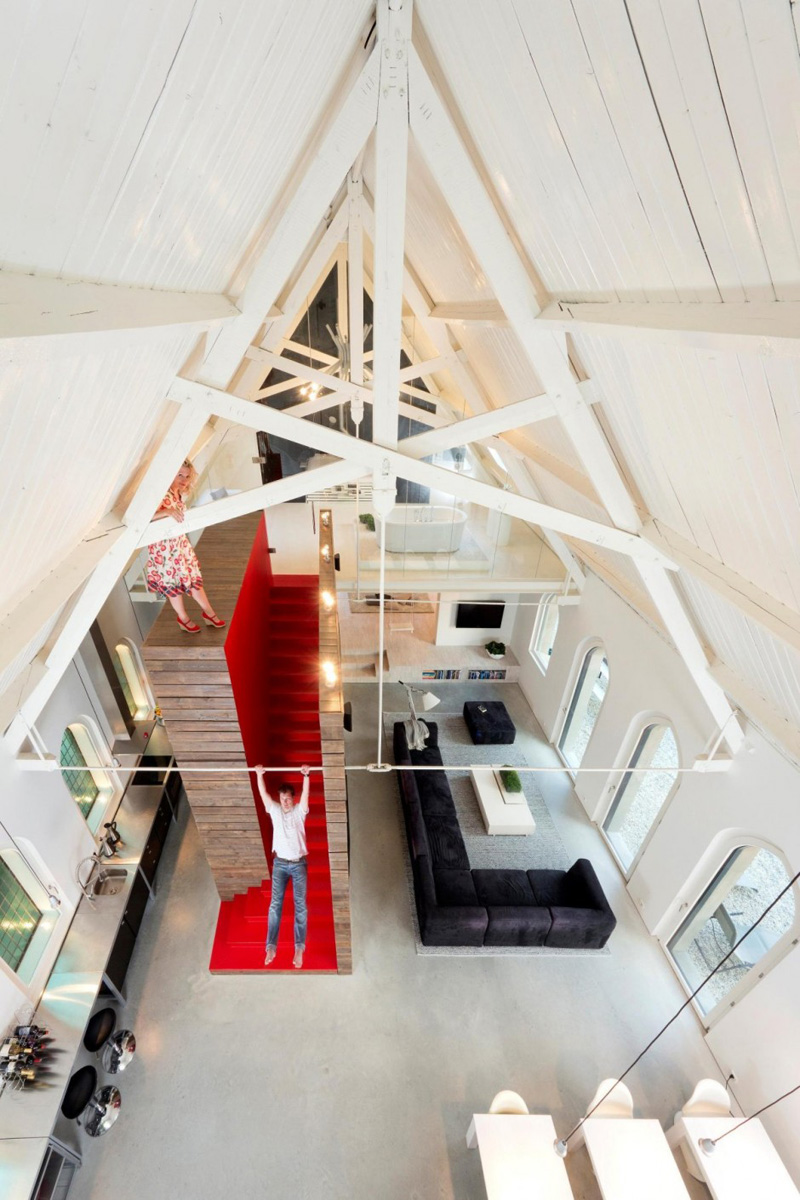 This Dutch Reformed Evangelism Building in Haarlo, The Netherlands was turned into a stunning home. Some features that were retained in it are the facade, bell tower with clock, the volume and also the details of the roof.
4. Church Renovation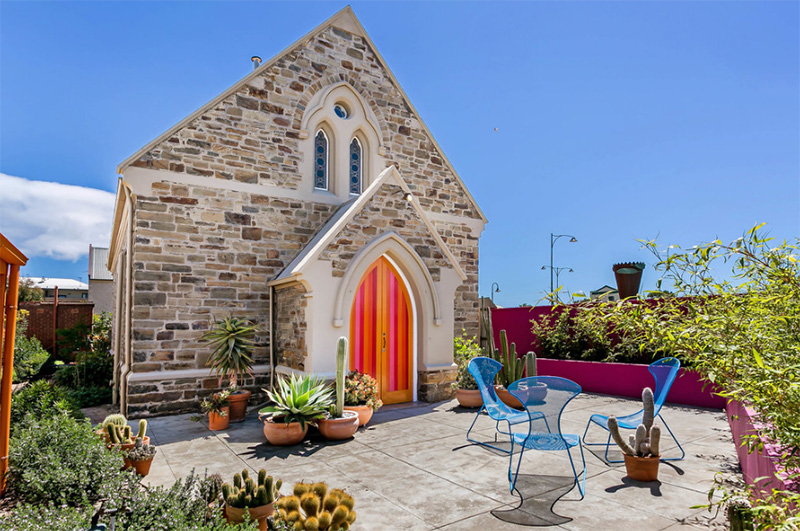 From a quite depressing space, the church's exterior was repaired. Bright colors were added to the boundary wall and it has planter boxes on it and a colorful front door. The interior also has lovely colors in it as well.
5. Converting a Stone Church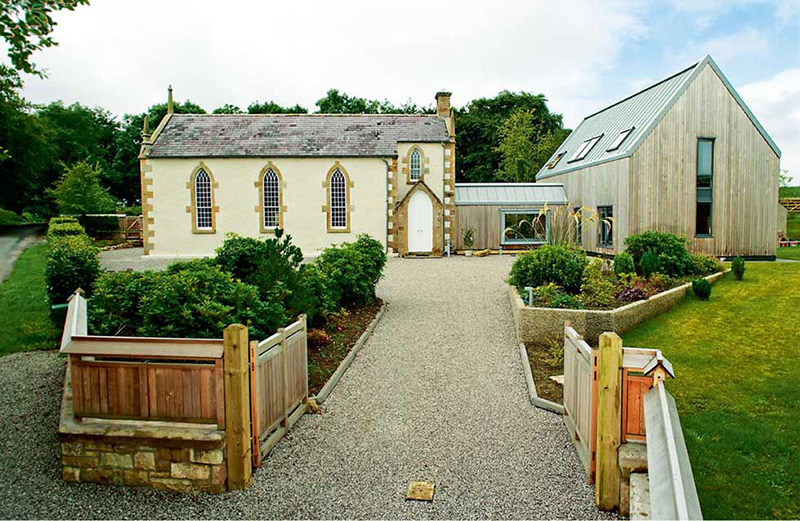 Jimmy and Mollie Armstrong converted a redundant stone church with a new interior, adding a timber extension into it. The former Tattykeeran Church of Ireland is originally built in 1841 located near Tempo in County Fermanagh and it was closed in 1984.
6. A House in a Church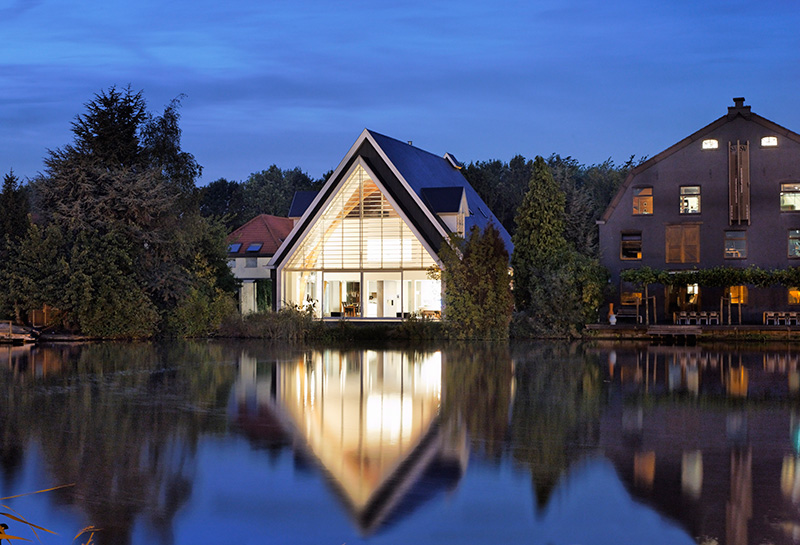 A wooden church is built n 1930 on the river Rotte in Rotterdam and was merely used as a storage area and garage. But a family with two children bought the church and turned into a lovely home.
7. Living Chapel Utrecht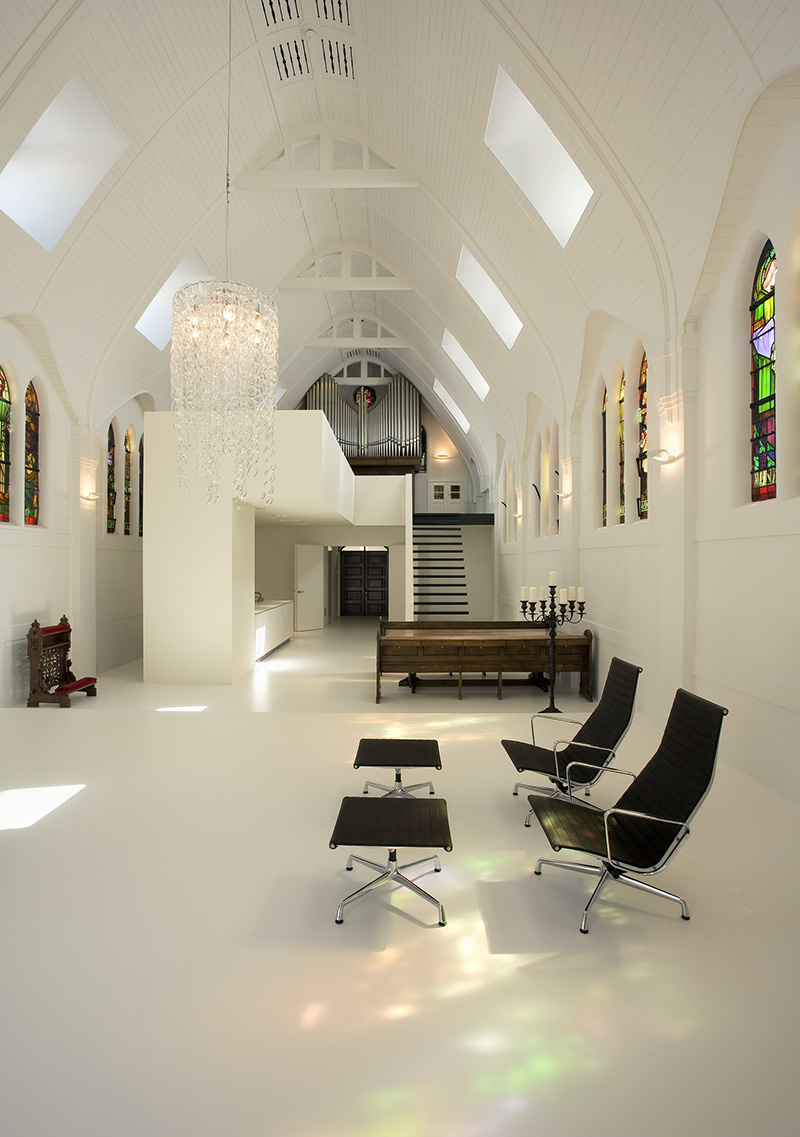 The character of the small old Catholic chapel was maintained even if it was already transformed into a home. Additional skylights were added in the house to diffuse white light inside while the stained glass windows were preserved.
8. Hudson Passive Project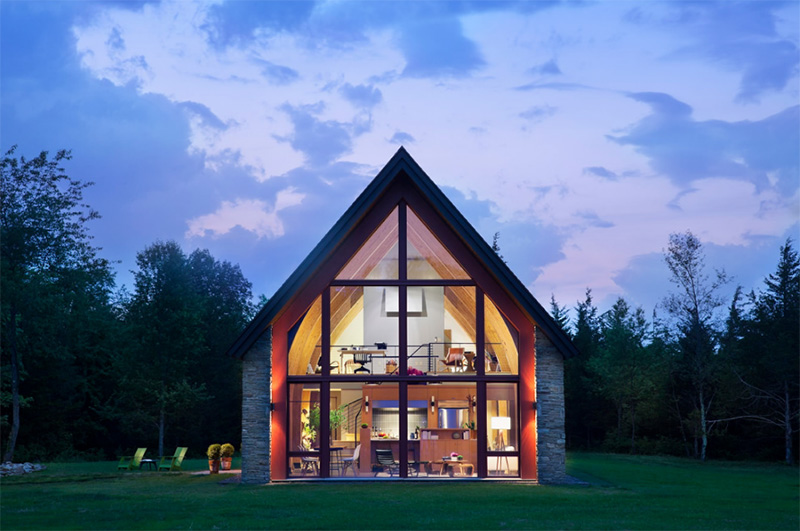 First glance at this church conversion made me love its contemporary approach to its designed from the exterior to the interior of the house. I like the wooden elements used in this church home including how the interior's layout was done.
9. Restoring Heritage Properties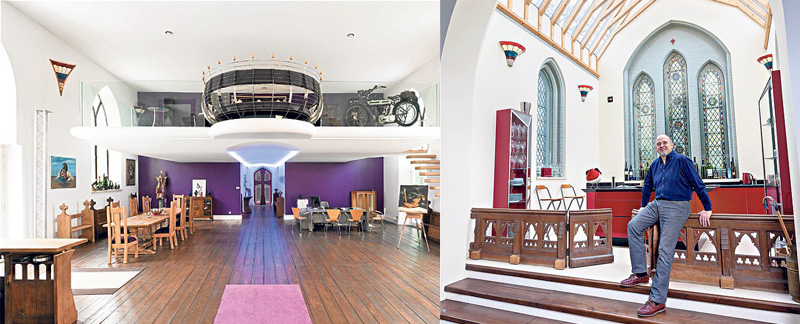 Angel Guerra spent ten years to renovate this church in Uxbridge. the architectural details of the church were retained while some contemporary elements were brought in.
10. Mill Residence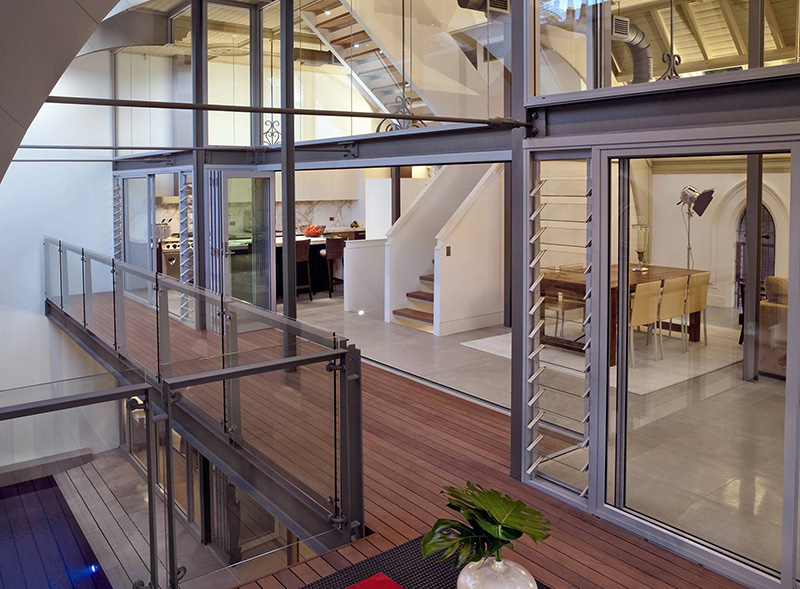 A landmark heritage church located near the central Sydney was converted into two contemporary luxury apartments. It was planned around internal courtyards that offer an alternative outdoor focus. It also has vast openings in a north-facing roof frame with a large expanse of the sky.
11. 196 Hibben St.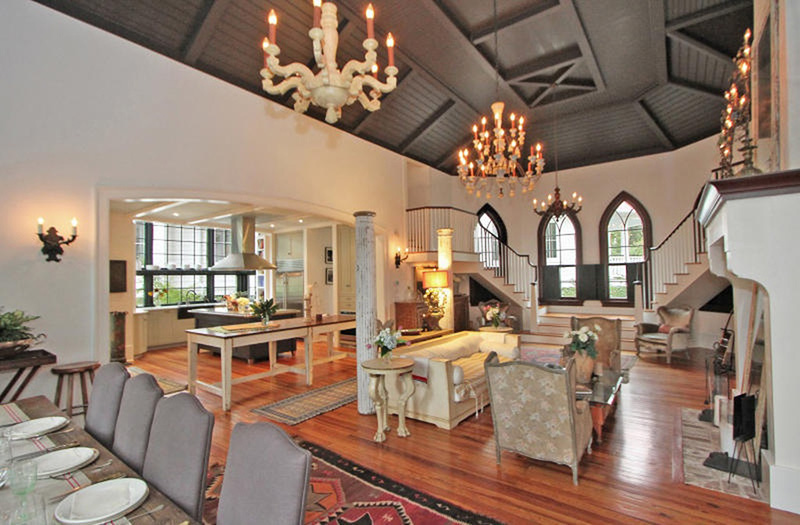 This beautiful home is located on the corner of Hibben and Bennett Streets featuring a wonderful structure that was converted from a church to a home in 2005 by undergoing two extensive and complete renovations.
12. The Church Conversion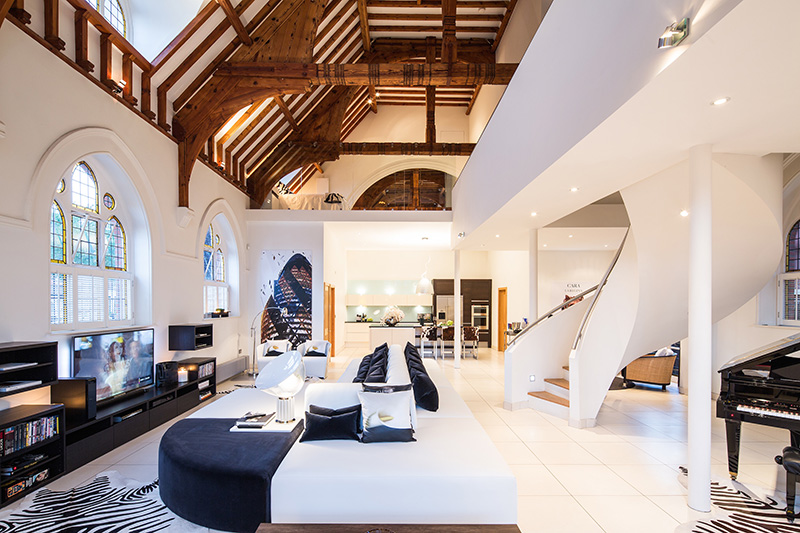 Aside from the white interiors of the house, other features that stand out are the wooden trusses and beams in it as well as the stained glass windows. A mezzanine was added as well with a sleek curvy stairs.
13. 1930s Church Home Revival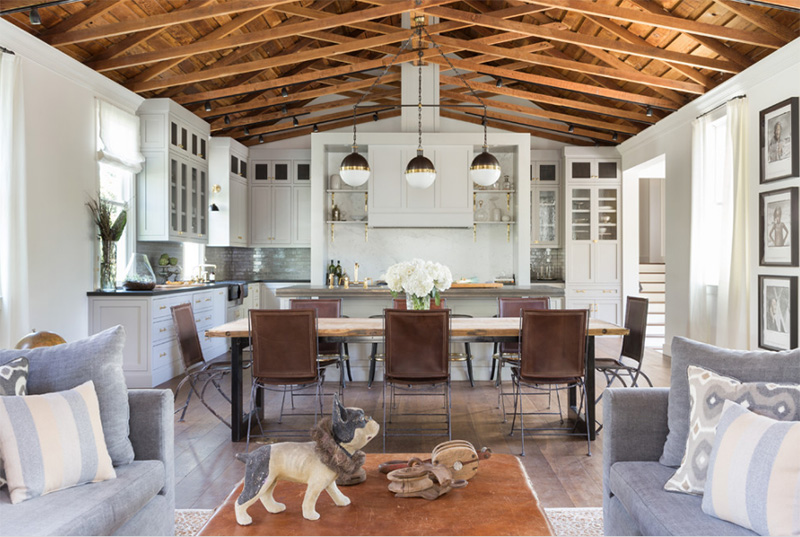 A historic 1930s church was converted into a family home using a mix of vintage, antique, and contemporary pieces for the interiors. The designers crafted a one-of-a-kind family home that is perfect for a family who loves to entertain.
14. Cobble Hill Chez Church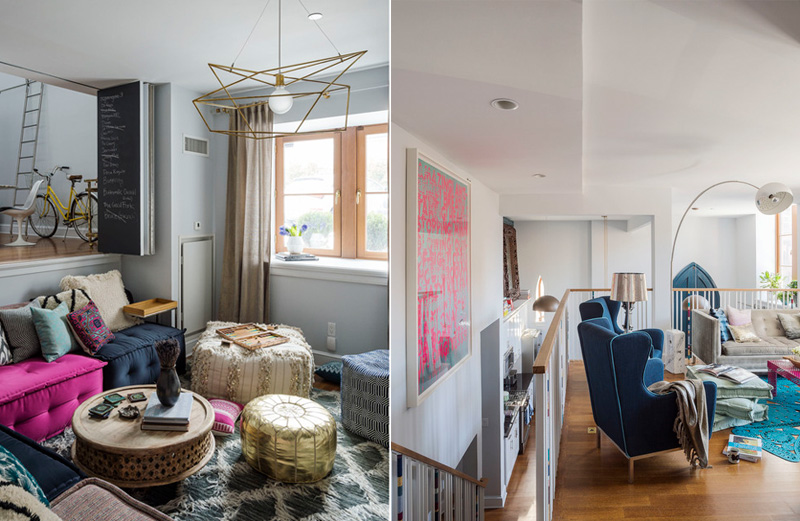 You will be impressed to see this airy, multi-level apartment in a converted church. It has clean lines and bold colors in it that highlight the architectural elements of the former church.
15. Kenmont Gardens
A highly unique four bedroom converted church locate in Kenmont Gardens, North Kensington, NW10 in London, has an impressive reception room with full-height ceiling, private patio and stylish finish alongside many of the church's original features.
16. Chicago Church Conversion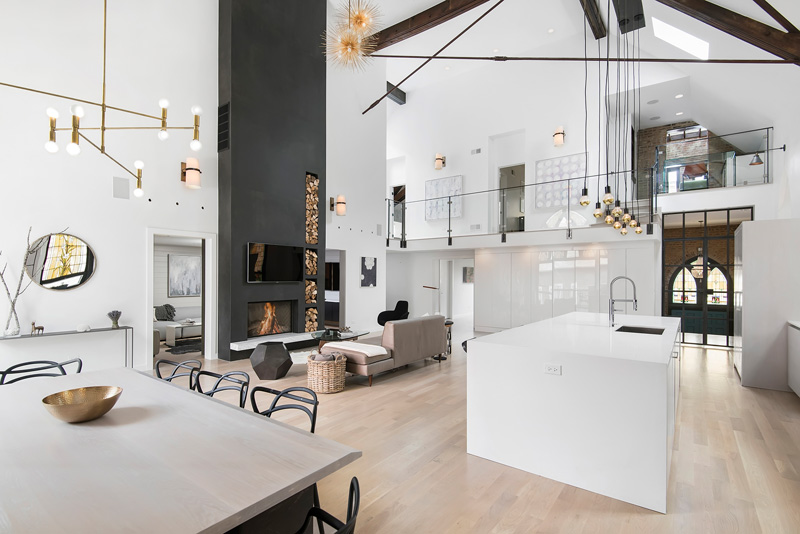 A church was transformed into a home in Chicago, Illinois for a family with three young children. The home has 7 bedrooms and 6 baths featuring high ceilings. It also contains a great room with a 25 feet ceiling height.
17. Church Conversions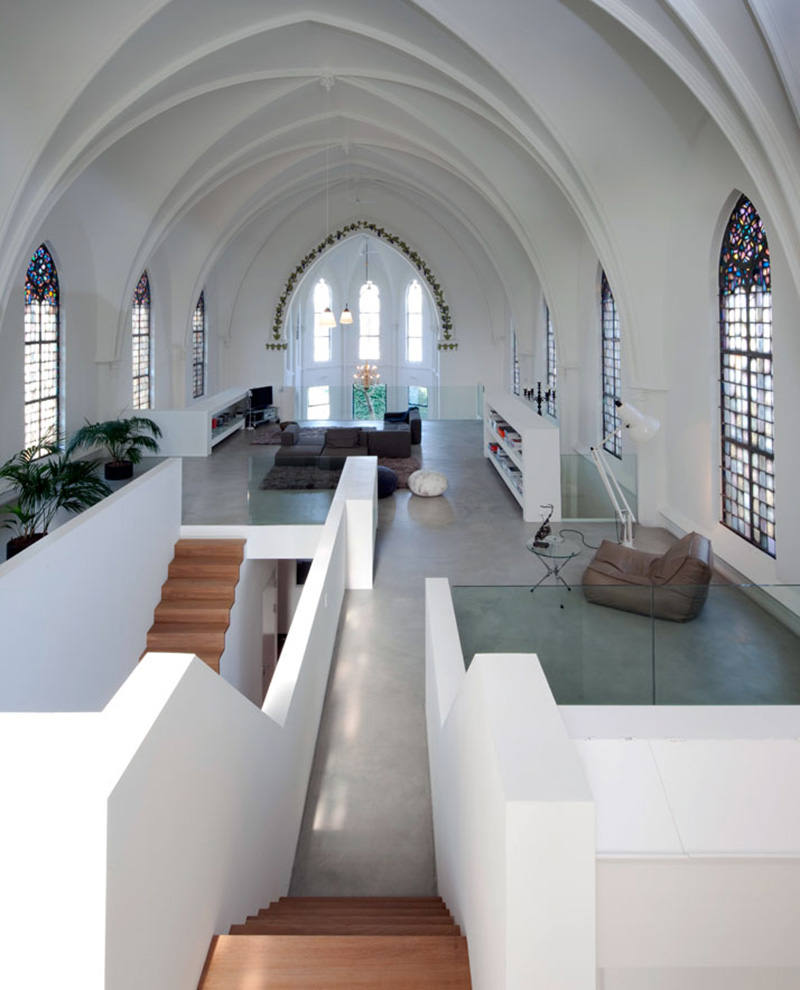 Since Colin Bodell wanted to live a home with 30-foot ceilings, polished-marble floors and 20-foot-tall stained-glass windows, he opted to transform a church into a home. But the downside? There are still people knocking on his front door asking about what time services will start or some of them are looking for the pastor. Funny, though!
18. Bonney Avenue Residence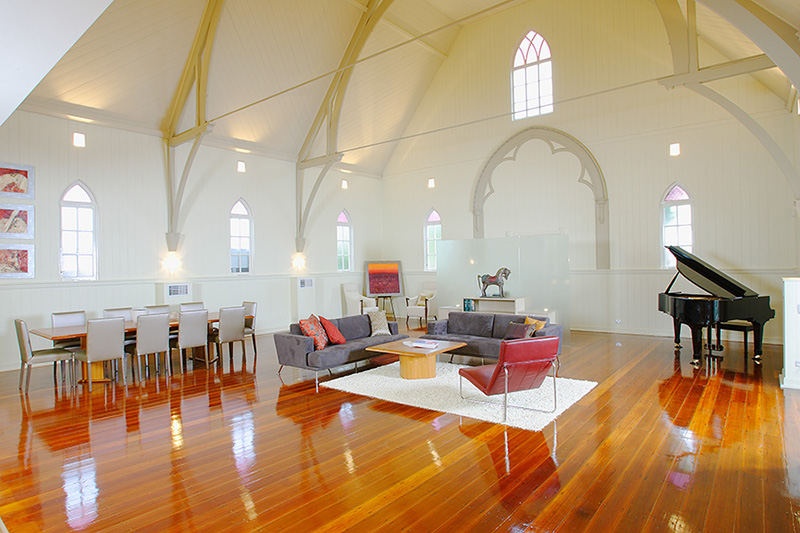 First this was a church but it was then transformed into a theatre. After years, it was redesigned into a striking luxury home to save it from demolition.
19. The Church Residence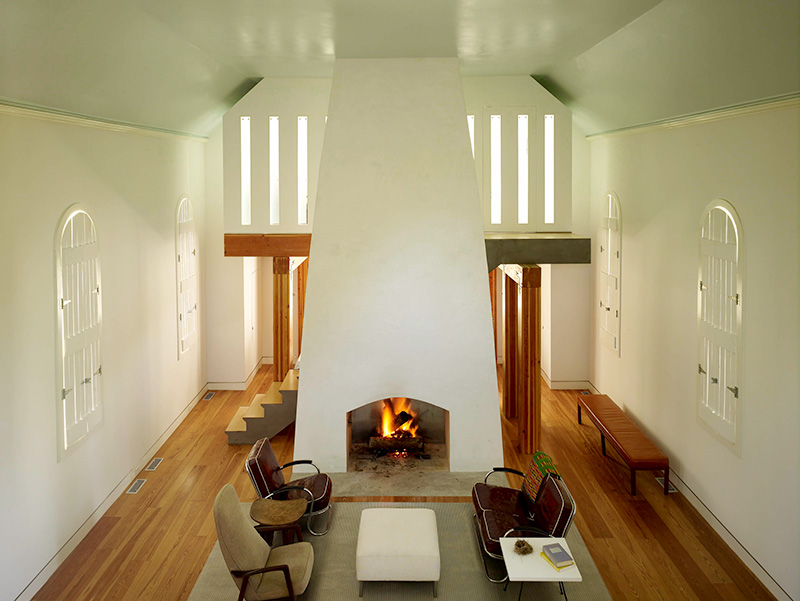 It is indeed true that converting a church to a residence is challenging but the architectural wonders of the church is undeniably lovely. This church was originally built in 1898 and it was acquired by Kurt Melander, AIA in 1996. Suspended above the kitchen of this home is the bathroom and the bedroom.
20. Mill Valley Home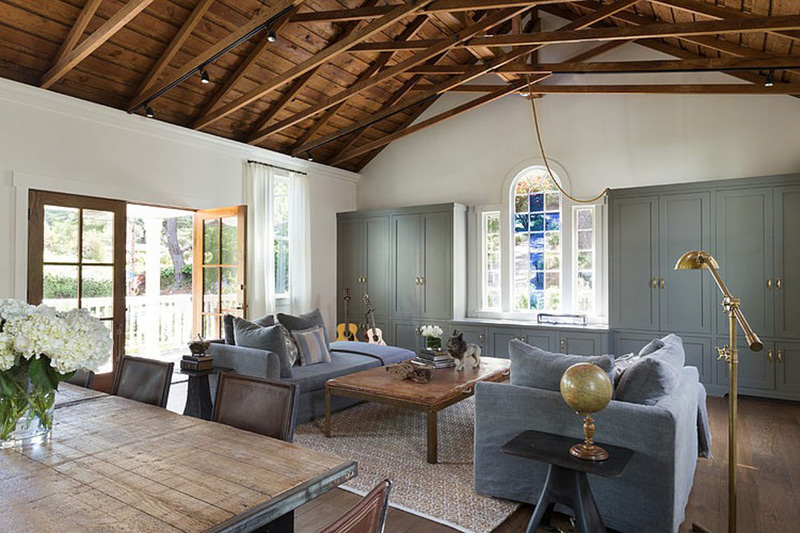 In 1930, this building was a community church in Mill Valley, California but this time, it is already a comfortable living space for a young family of six.
Amazing, right? Yes, we can actually turn a church into a home if we want to. With that, the old structure will be used in a useful manner merely by updating the interior and also by adding some elements in the exterior of the house. This list just shows us that whatever is the original structure, it can actually be used as a home as long as it is well planned and well-designed. Which of the above church conversions do you like the most?