The Best Home Designs of 2014
Hello 2015! Well, it has been a year full of inspiration and ideas. I am sure you had enough from all the amazing features we have showcased here on Home Design Lover. We are happy to be able to give you a source of home design inspiration especially the existing homes which can prove to us that nothing is impossible when created from the imagination and formed from an idea. The end result would be a stunning home.
As we featured various home designs from around the globe which we give you everyday, I am sure you were able to pick some favorites. As a matter of fact, I have a feeling you have bookmarked or even Pinned some of them for future reference. So, today, we are going to show you the Best Home Designs of 2014. Yup, this is the list that would go handy for the most amazing homes we have featured ever! Jump in and join our throwback!
1. Andrew Road House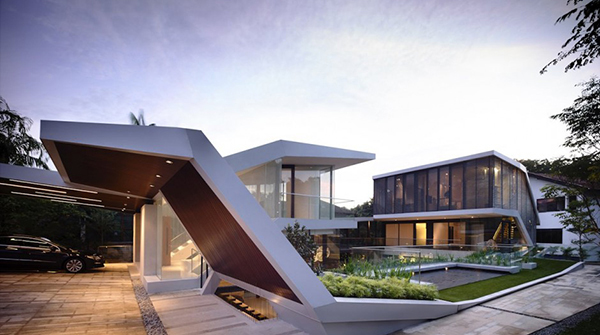 The Andrew Road House designed by A D Lab is located in Singapore. It features unique geomoteric shapes in its design including the roof. The house is below the street level and is entered through the second floor.
2. Villa Freundorf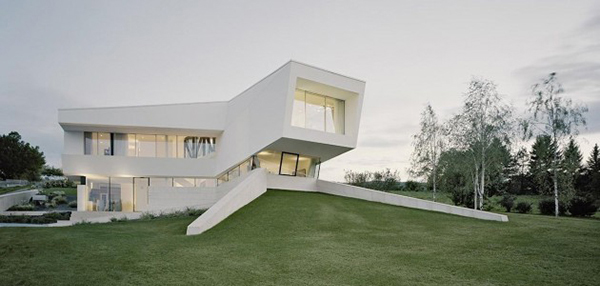 Villa Freundorf is designed for a family near Vienna, Austria designed by Project A01 Architects. It boasts is masculine futuristic facade and modern minimalist interior. Inside the house are other futuristic elements too including a kitchen island.
3. Casa Piscucha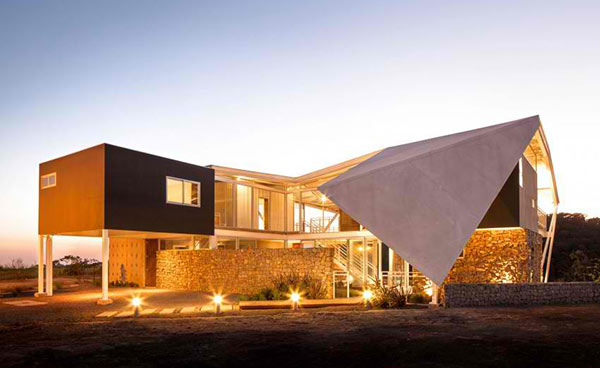 Casa Piscucha is located in Los Sueños, Santa Tecla, El Salvador completed by Cincopatasalgato. Its amazing feature is the eye-catching roof design with exposed beams and trusess. One part of the house is also cantilevered.
4. Casa 31_4 Room House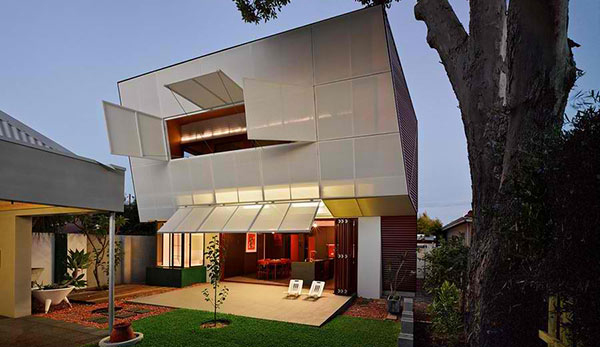 Casa 31_4 Room House showcases a complex design in its exterior that is almost futuristic in appeal. It is a result of the collaboration between Iredale Pedersen Hook Architects and Caroline Di Costa.
5. Black Desert Mansion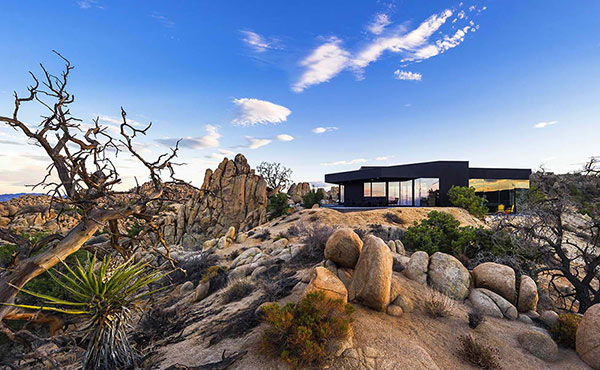 This beautiful and unusual home is designed by Oller & Pejic Architecture, an architecture firm from L.A. together with Marc Atlan. The Black Desert Mansion is located in Yucca Valley, California away from the urban life. It isn't just black in the exterior but even in the interior as well.
6. Lake House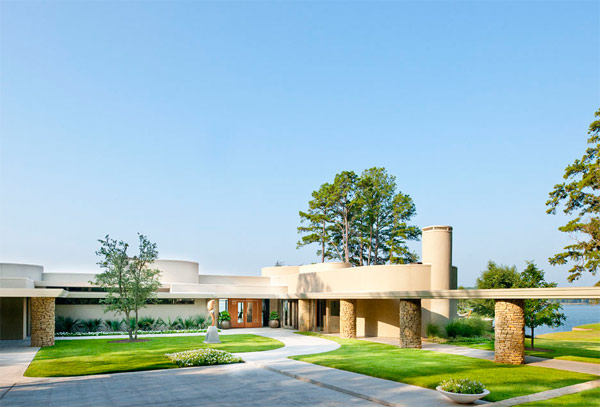 The Lake House is a vacation home by the lake inspired by Frank Lloyd Wright's design for Ralph Jester's never built house. It has rounded lines and low roofs that are supported by curved walls. The interior is a picture of contemporary luxury.
7. Carpinteria Residence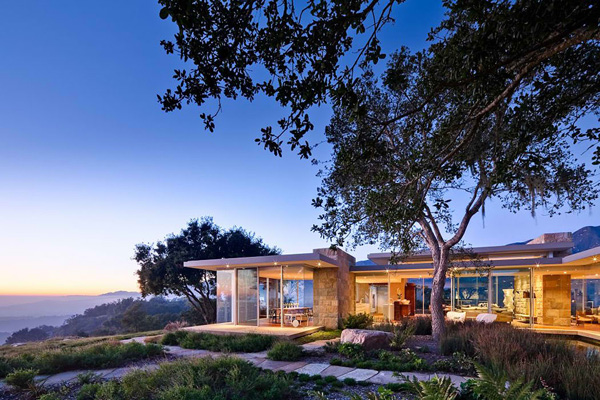 Carpinteria Residence is built in the hillside overlooking the coastal ridge-top landscape. It has a beautiful design that will captivate anyone's heart. This home is located in California and designed by Neumann Mendro Andrulaitis.
8. Hamersley Road Residence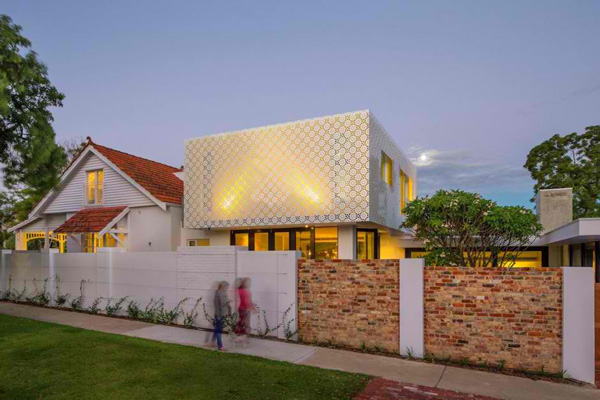 Hamersley Road Residence is located in Australia with an amazing box design and a courtyard. The home is actually a renovatin in order to convert the existing house into a contemporary home that fits the needs of the family. It is designed by Studio 53.
9. Villa Sapi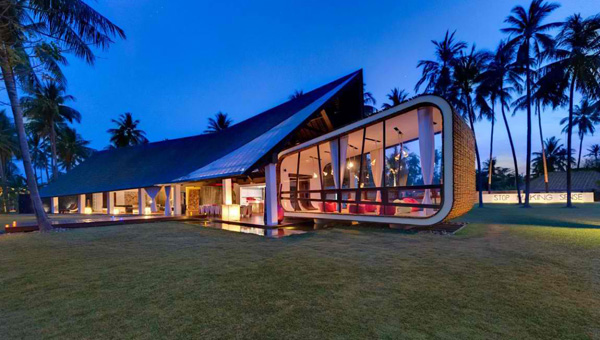 There is something about Asian homes that is unique to other home deisgns. It is the integration of organic materials and nature just like what we can see in Villa Sapi of Indonesia.
10. River Road House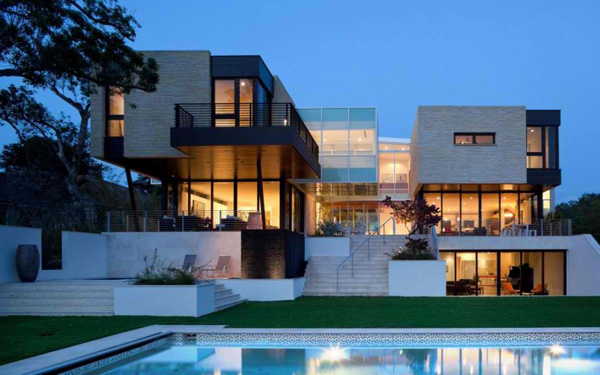 The River Road House is a modern and luxurious residence in Sewall's Point, Florida. It has different volumes and geometric lines that will make you want to own it as your own home. It highly considered durability and sustainability.
11. Lymm Water Tower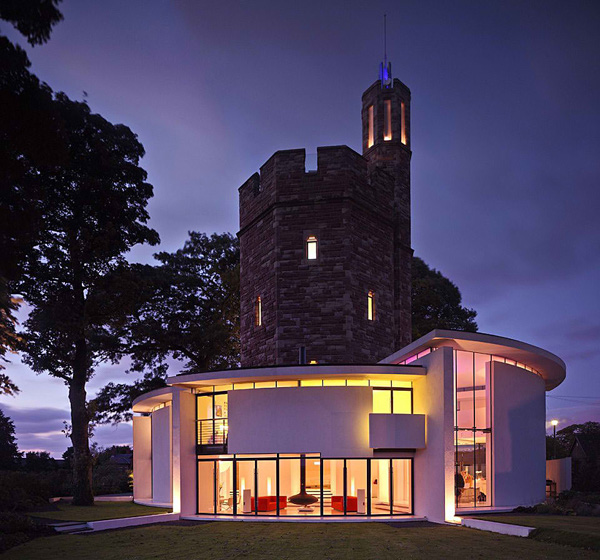 Ellis Williams Architects turned a water tower into a modern minimalist home and called it the Lymm Water Tower. It showcases an amazing transformation and I really love how they added the different areas of the house aroun the water tower!
12. Laurel Way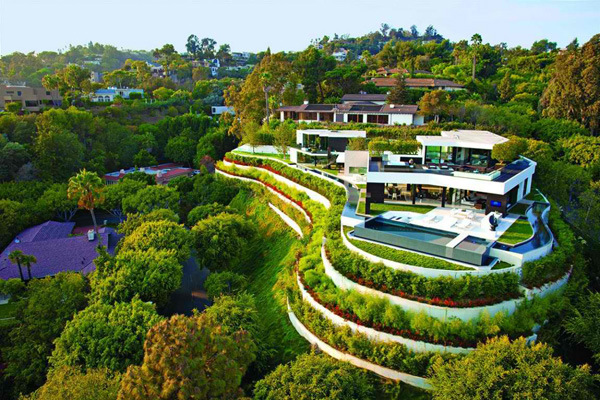 Once you see the Laurel Way, it will make you dream of the holiday you always wanted to spend with the people you love. It is located in Beverly Hills, Califonia overlooking the panorama of the area with a pool just near the edge of the hill. The Whipple Russell Architects designed this mesmerizing house.
13. Sunset Strip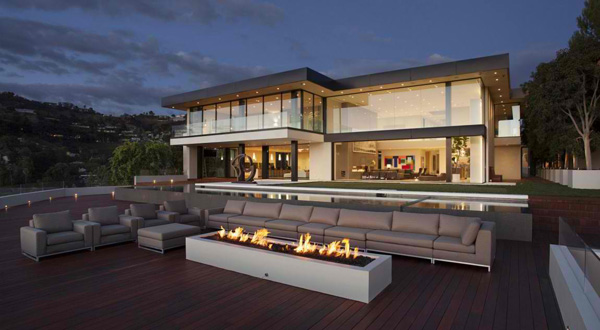 The Sunset Strip is located in California, USA with an optimistic open space. It incorporated the characters of the exterior into the interior of the house.
14. Oriole Way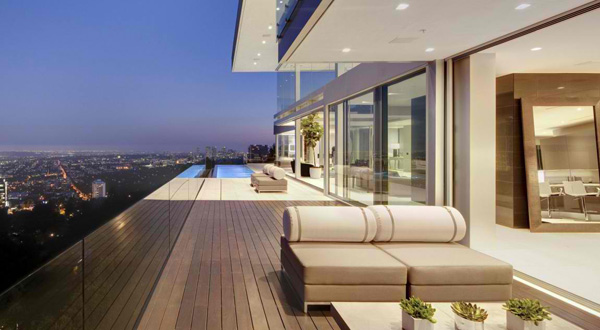 Despite the many challenges the McClean Design encounterened in making the home, the Oriole Way turned out an eye-candy as it overlooks into nature. The interior also expresses a sense of luxury and elegance. This house is the pride of California.
15. Ga On Jai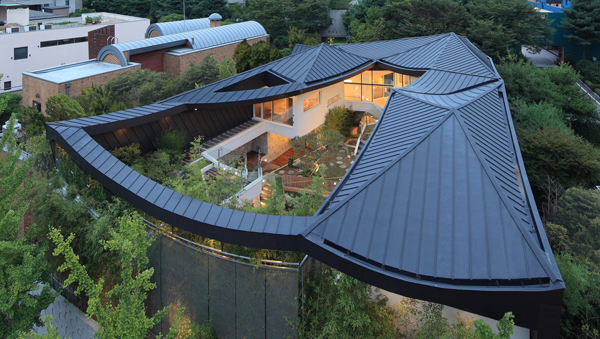 Ga On Jai House of South Korea has that impressive roof design that is opened to its courtyard. The roof covers the entire area and has a cut-out to reveal a courtyard with an amazing landscape design.
16. N85 Residence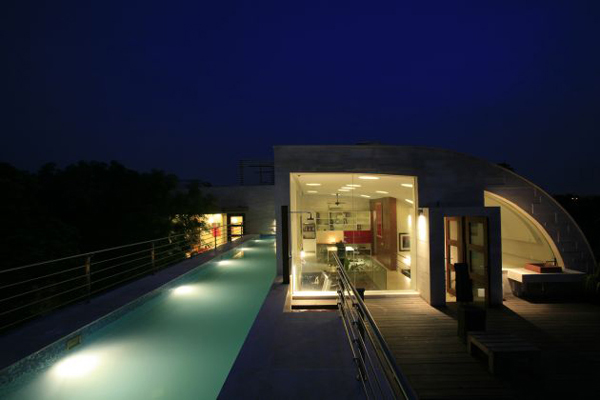 N85 Residence of New Delhi, India is a modern Zen infused home with beautiful architecture and breathtaking interior. Inside the house is an indoor garden that will make us want to stay inside it for a very long time! The house is based on new spaial needs of notions of comfort brought by new technology.
17. Crafthouse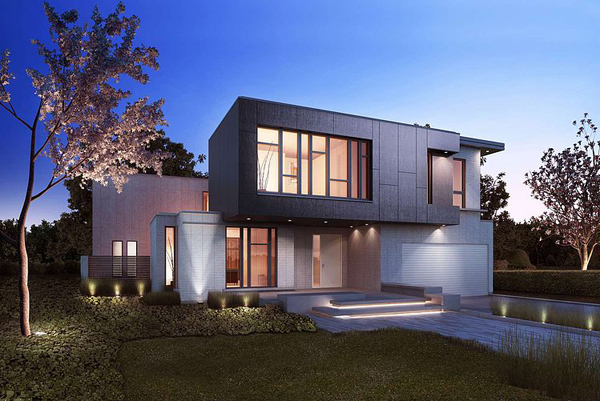 What made Crafthouse different is that it is a house design in a village where all the homes have a modern look. It would be nice to live in a village like this one in Ontario, Canada!
18. Arc House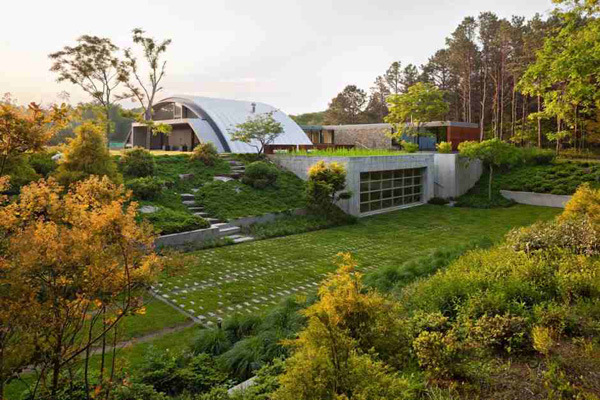 From the name itself, the Arc House has an arc roof that distinguish it from other homes. It also has a beautiful landscape design and an cozy and well-design interior. The house is located in East Hampton, New York with uninterrupted interior space and amazing house structure.
19. Tetris House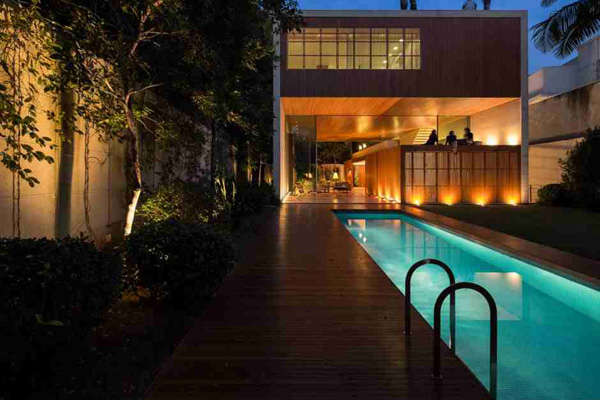 The Tetris House in São Paulo, Brazil has a design inspired by he game Tetris as it seems to insert blocks in the home. It has open layout and fashionable interior design.
20. N.B.K. Residence 2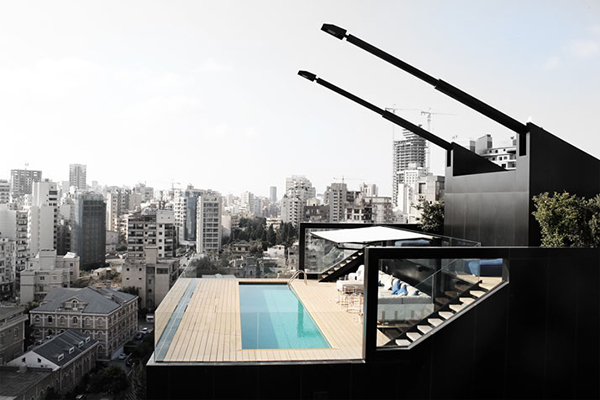 N.B.K. Residence 2 is perched atop a nine-storey building of the Green Line in Lebanon. It has a machinist-looking structure on top of the building that carries the ventilation of the house.
There you have it the homes we all loved from last year's features. The homes above have their own unique feature that sets them apart from the others. Of course, other homes we featured were lovely as well. And I am sure you also have your own list of home design inspiration as well. This 2015, we promise you another year of amazing home designs that we will showcase for you everyday!