Crafthouse: Light and Modern Homes in Bayview Village of Ontario Canada
When we talk about a village, what immediately comes to our mind is a place where homes stand side by side. It would be a small community of people where most people who live there are away during the day for work and are in during the night to rest. Although, that is not the case all the time. Living in the village means you really have neighbors to look into and in terms of house design, it would be very easy to compare because the houses are just near each other. But for Crafthouse, every home is a reflection of beauty.
Crafthouse doesn't just refer to a single residence. It is a modern residential infill project located in the Bayview Village neighborhood of Toronto, Ontario, Canada. It is designed by Symbolics Architecture + Design where in a collection of 20 residences have a modern design. The homes are light and transparent and have living spaces for the family that are more relaxed, more modern, and more design-concious. Homes in the Crafthouse are designed to new expressions of live, work and play.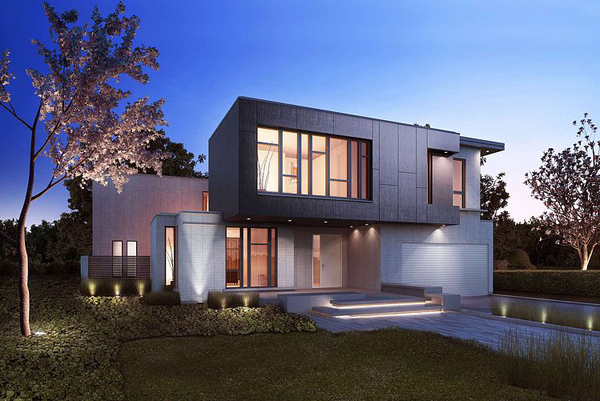 The house seems to play with geometry as it combined rectangles, squares and lines. What added to the drama are the beautiful arrangement and installation of lights.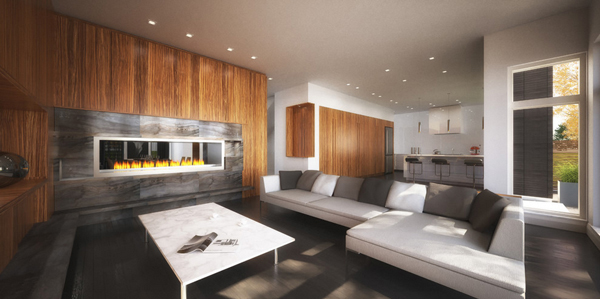 The interior has a good combination of materials ranging from wood to concrete. The colors are very modern and neutral too.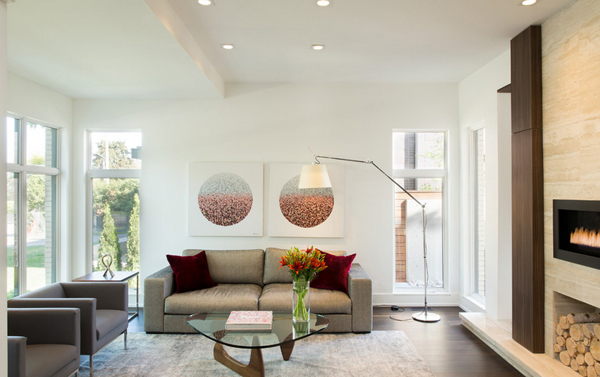 You can see that glass surrounds this living area but remained private and more natural light gets into it.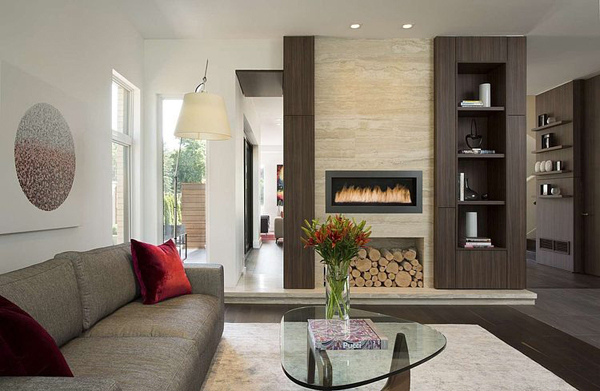 This fireplace is a beautiful addition to the house aside from its good choice of furniture.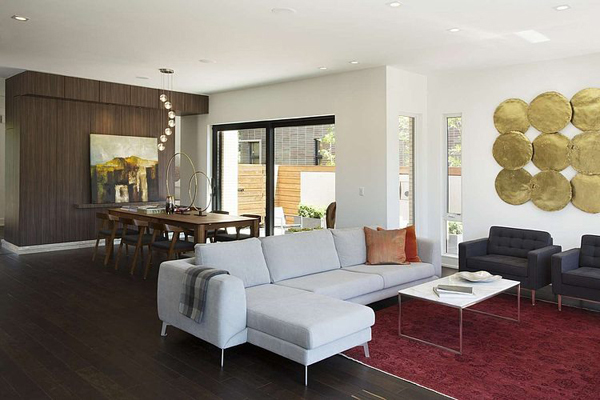 Wall decors are seen in the house to add more life and artistic touches into it. Just like what we can see in the living and dining areas.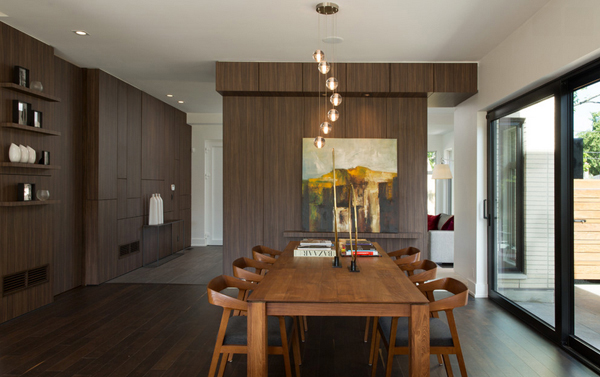 The wooden partition served as a backdrop for this modern dining graced with a simple yet elegant ceiling light.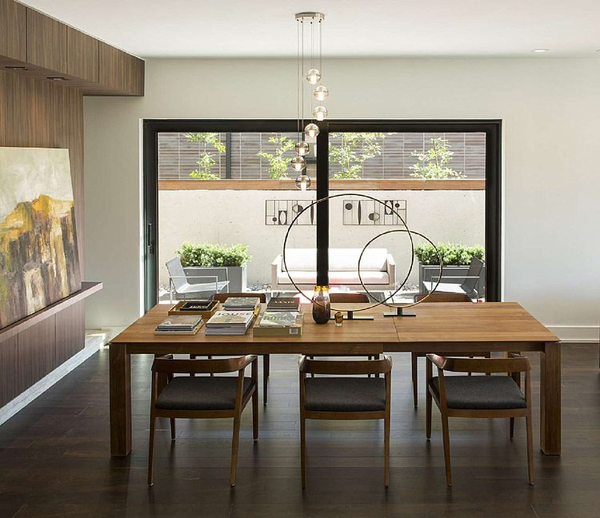 The centerpiece of the dining area is simple but stunning. Sitting here would also give you a perfect view of the outdoor courtyard.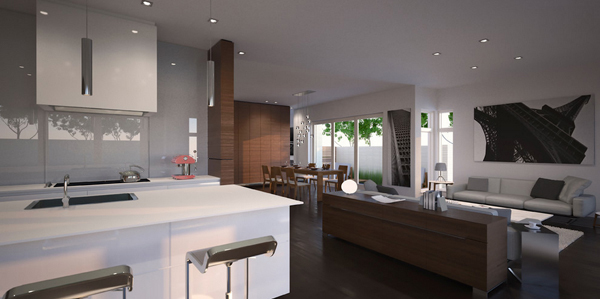 The kitchen is located just near the living area. It has a combination of glossy white and gray finish.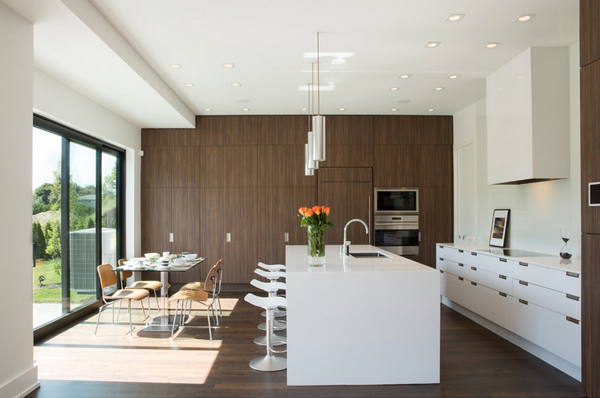 A wooden wall cabinet system is used for the kitchen that provides additional storage thus avoiding clutter. It has a dining space here too.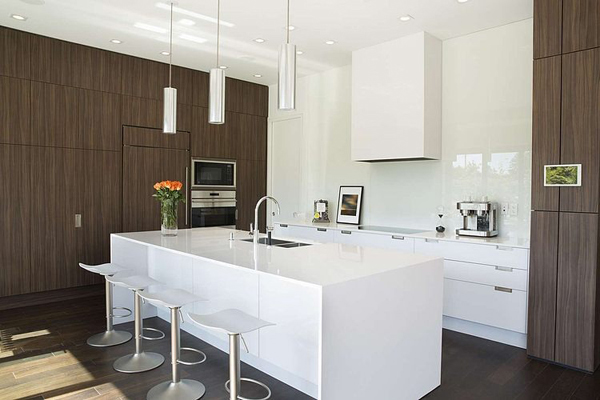 Ever single element in the kitchen shows how expensive and modern this place is. Definitely a perfect spot for preparing food!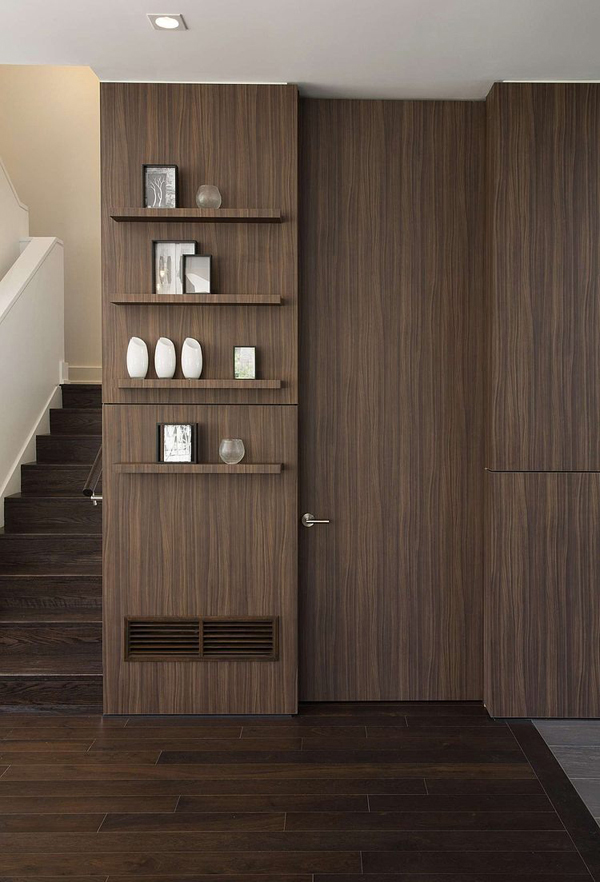 I actually wonder where this door leads. It seems to camouflage in this wall area.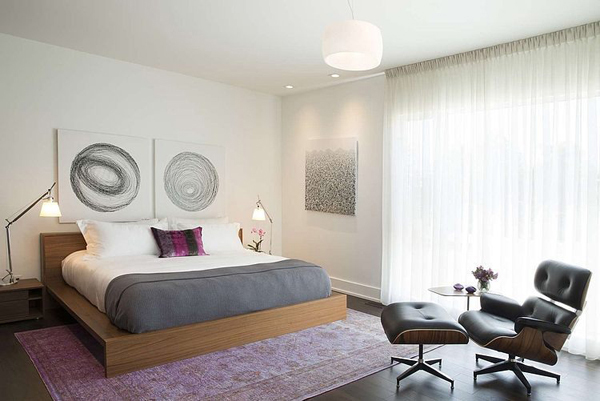 A gorgeous modern bedroom that is not over decorated would lullaby the users to sleep since the place is serene and very relaxing.
In the bedroom is a modern fireplace and a lounge chair too. It has the combination of wood and white colors just like what was used on other areas of the home.
This bathroom is an epitome of comfort especially with its white colors.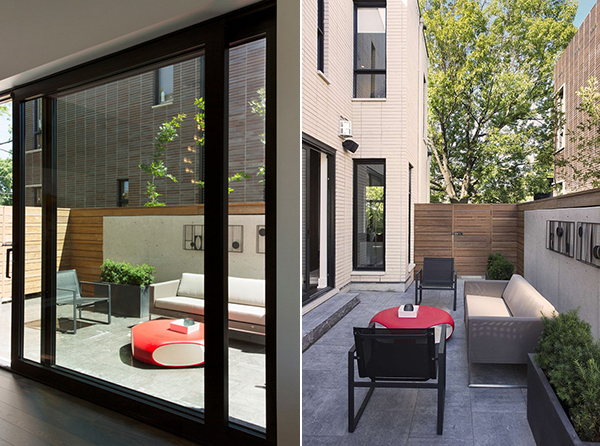 Even if the area is small, the house still managed to create its own outdoor space. A nice courtyard to relax and bond with nature.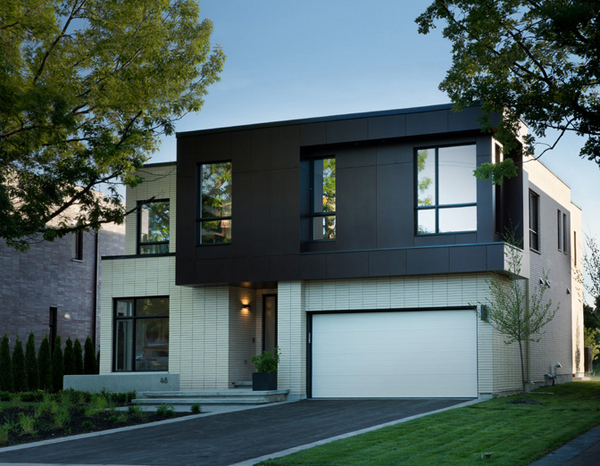 The house is elevated from the ground which is actually a good idea to save yourself from some flooding during extremely heavy rains.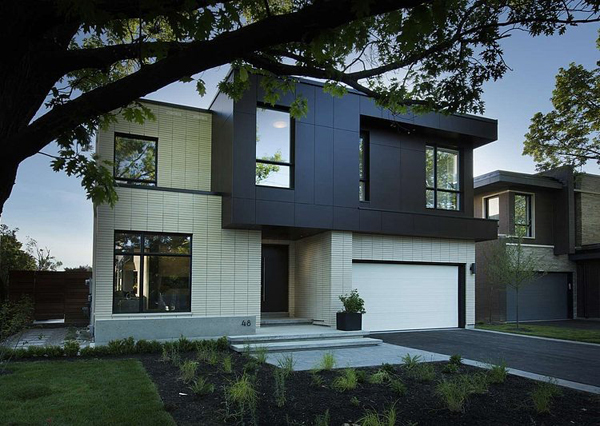 This is actually a different home in the Crafthouse since the facade is a different design from the first image in this post. But it also has a modern design too.
Yes, Symbolics Architecture + Design really did it. They were able to come up with this design of homes just like what we showed you here that will meet the needs of the family who will reside in it. If you come to think of it, a village with homes like this would be very awesome. Riding a bike around a village with beautiful modern and light homes is like taking a ride around a modern paradise.