Lake House: Inspired from Frank Lloyd Wright's Classic Design
Mostly, people would love to build their vacation houses near beaches or oceans to enjoy breath-taking views especially if the homeowners are nature lovers. But do you know that aside from the seaside, others plan to construct vacation houses facing the lake? Lake houses bring nature closer to home with open layouts that easily access the outdoors, as well as plenty of decks, porches, and verandas for outdoor entertainment, and wide open windows for viewing wildlife and capturing the breeze. The lake house connotes one of two ideals- either the getaway cottage, or a luxury lake house. Regardless of which site you're in the most important thing to consider is that it must satisfy your cravings for beautiful views. Above all, the details of your houses abet the informal and relaxing lifestyle embodied in a lake front house.
This vacation home by the lake was based from Frank Lloyd Wright's design for Ralph Jester's never built house. With an area of 11,040 square feet, the flow of its architectural design attests to be a good match for modern way of life. The exterior of the house outlines a rounded line; intended with low roofs and supported by curved walls. Also it has columns of stacked stones, when congregated with a wide-angle view from the lake this can surely be an ideal place to live.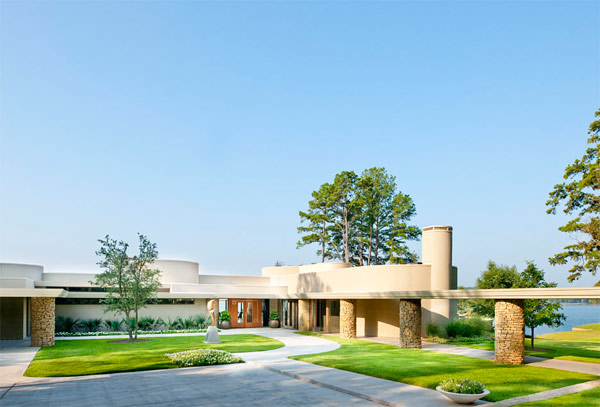 Round walls, low ceilings, stacked stone columns make this Frank Lloyd Wright inspired home a classic.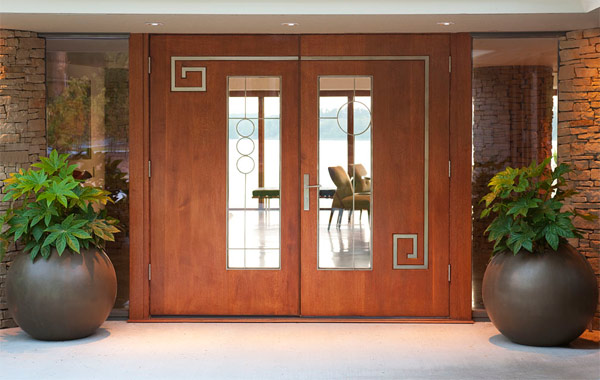 Custom front door is so grand which is made of solid wood and with a glass walls to give a hint on what is inside this house.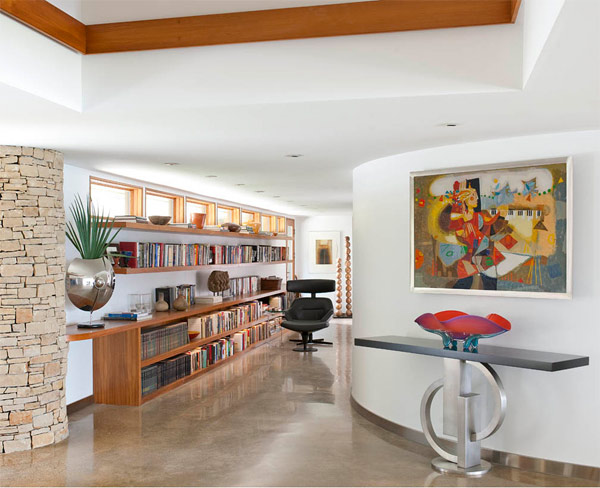 This is the entry hall area with round stacked stone wall and Frank Lloyd Wright style of low ceiling with ribbon windows to create a cozy personal reading area.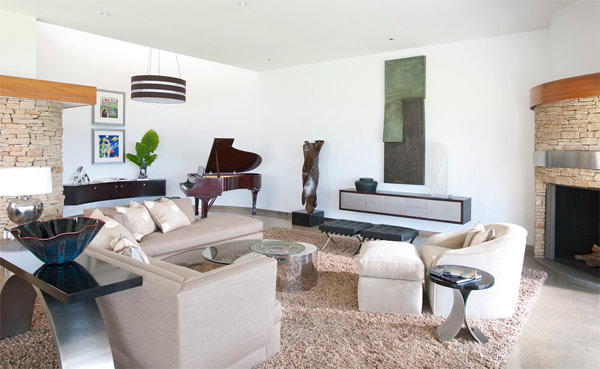 The living room is simply designed with medium-sized couches, adorned with lamps and vases plus a piano to make it livelier.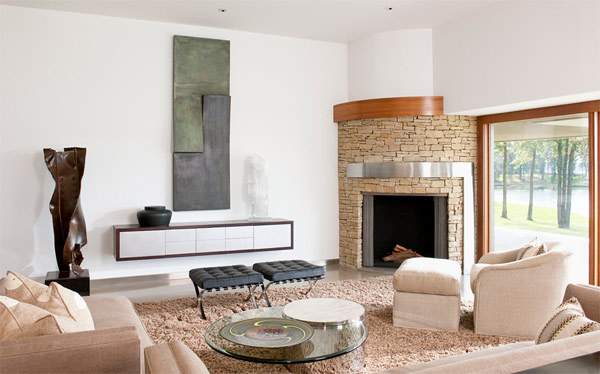 To still enjoy the scenery outside a wide frame off glass window was installed. Another stacked stone wall makes up the fireplace.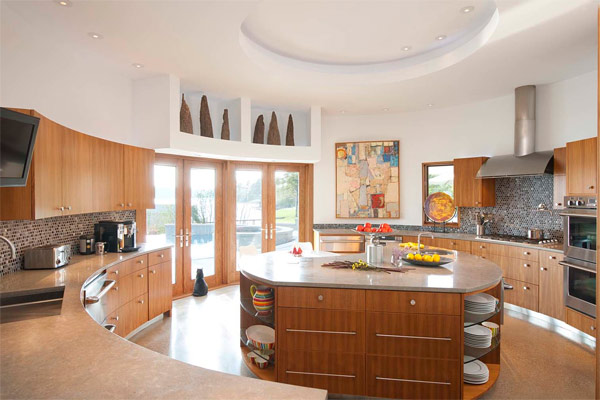 A one-of-a-kind kitchen, furnished with woods with a well-organized storage still makes it look modern.
Challenging round rooms creates unusual but inviting kitchen.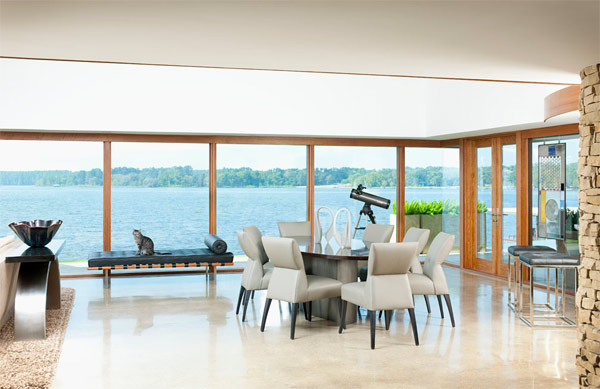 The dining room has a contemporary custom steel wave design dining table base and groovy chairs float on polished concrete floor boasting a 360 panoramic view of the lake.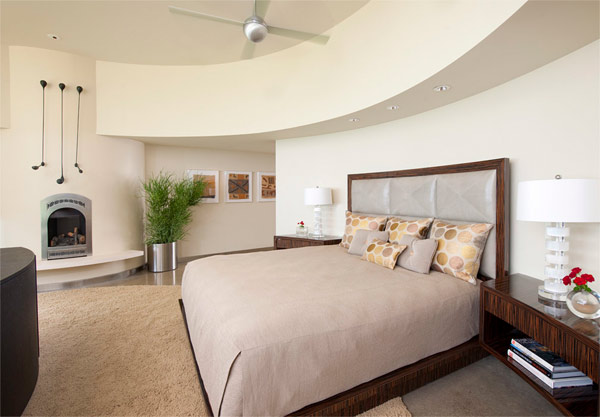 The bedroom features a high headboard bed that makes it luxurious.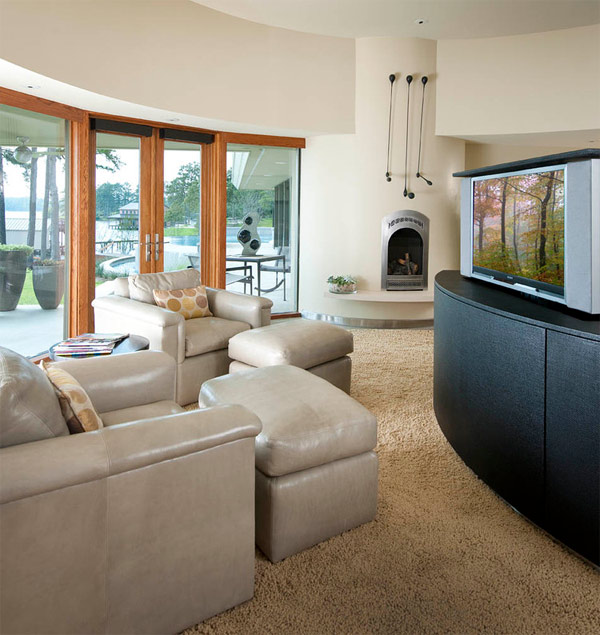 Having a spacious space, the master bed has its own sitting area to relax. And that wide frame of transparent window gives it a view from the outside.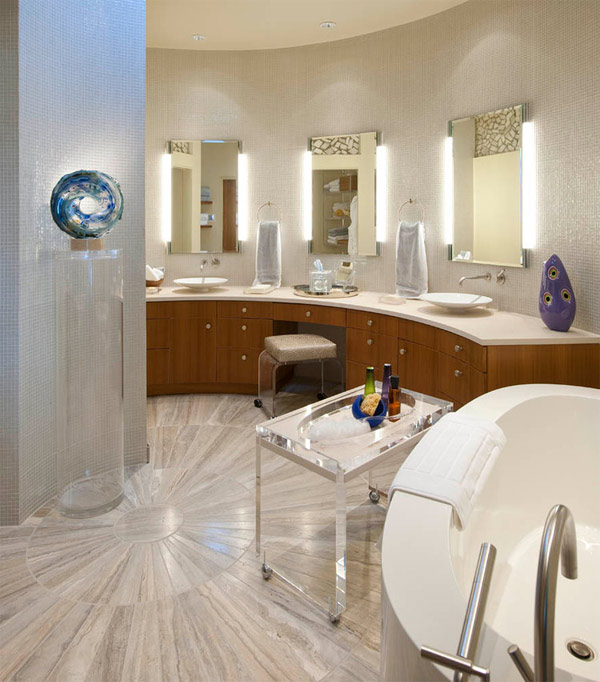 The bathroom is designed with unique radial marble floor tile. That double vanity blends well to the area giving a sophisticated look.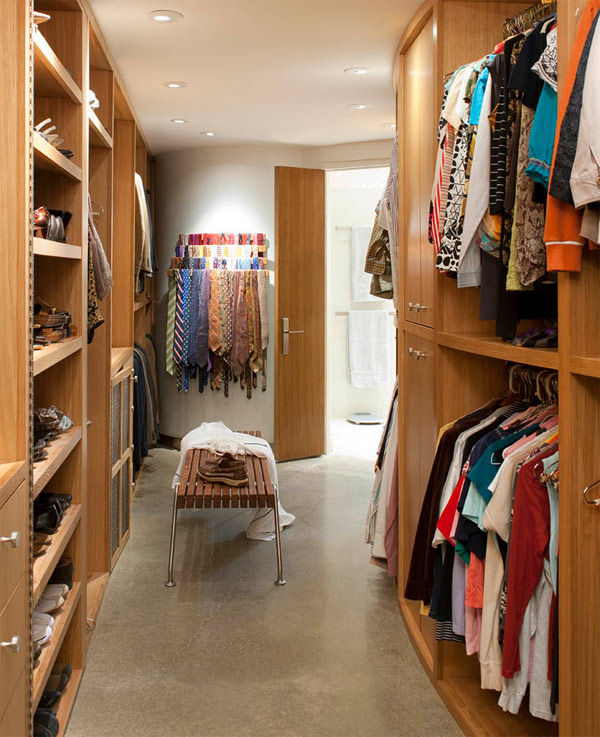 I bet that this space will never be out in my dream house! Perfect for your collection of shoes, clothes, ties, etc.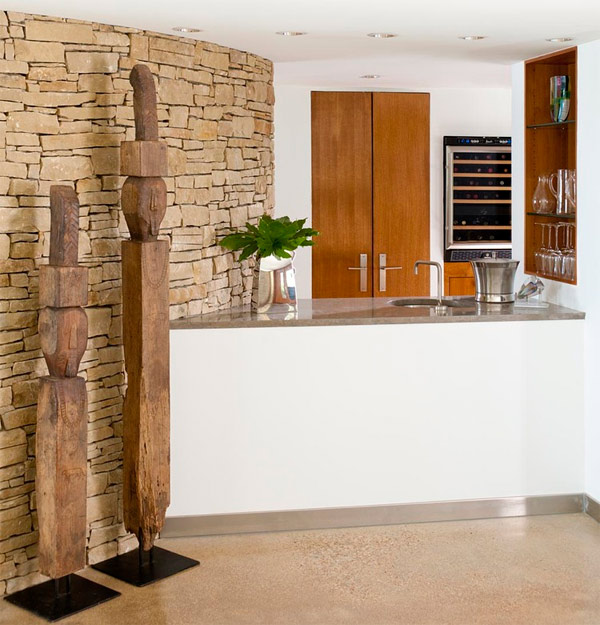 The wine bar looks cool! The stacked stone circular wall contrast to sleek walnut, steel and concrete floor.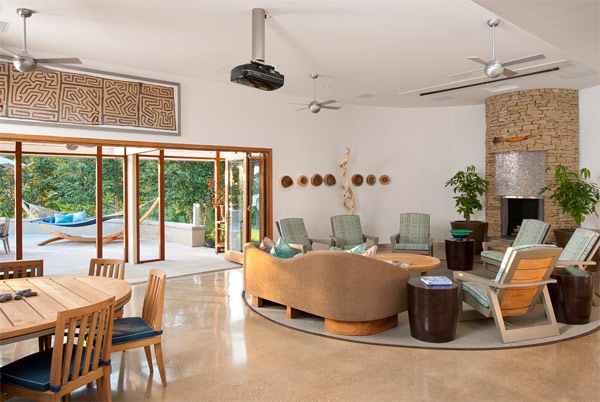 They have arranged a gathering room intended for family bonding or some occasions. The area is extended with a veranda to enjoy the views outside.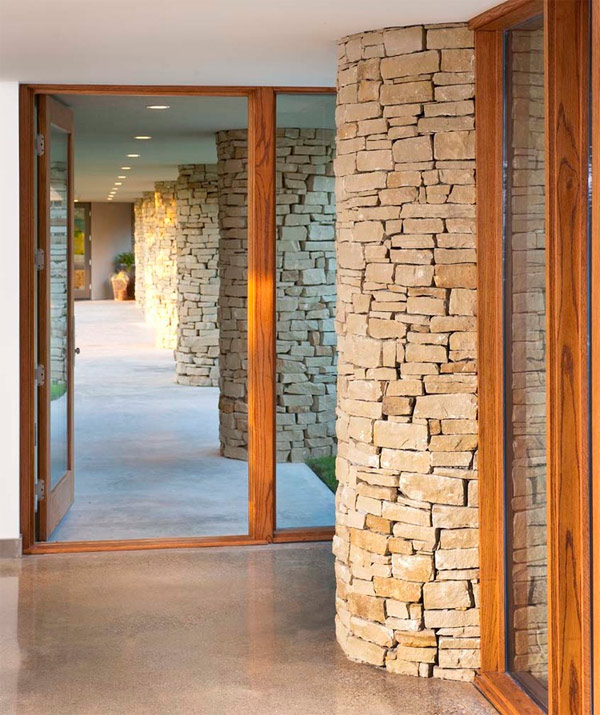 This is the exterior hall with series of stacked stone walls that leads to the guests' room.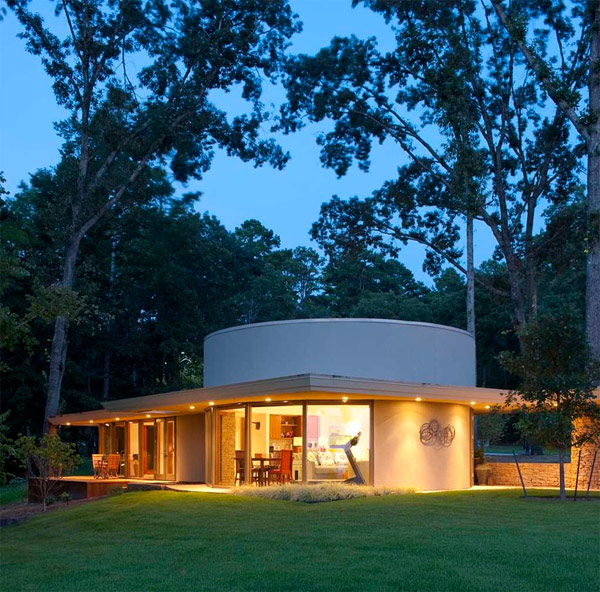 Welcome guests! This is a detached guest house to provide ample privacy.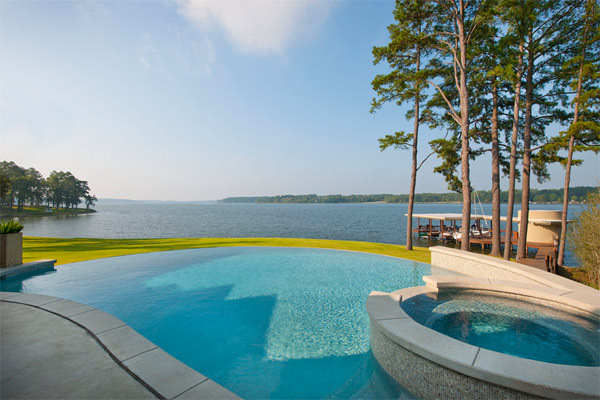 Wow! This really a wow! The swimming pool reflects the home's undulating lines and draws attention to the lake views beyond.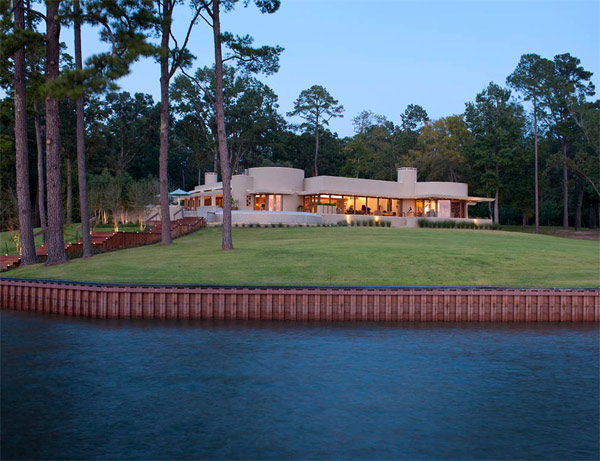 Look at that! What a peaceful place to live.
Have you enjoyed the details of this electrifying Lake House? Without a doubt really that was a wonderful place to have. With an ability to craft a home that is well-appointed, Mary Anne Smiley who is the designer of this exquisite residence proves that an inspiration like this cannot be overlooked.