The Best Home Designs of 2015
If you loved our home features, here is a roundup of the best homes we had in HDL for 2015.
With the huge number of houses around the world, there are homes that have designs which set them apart from other houses. These may have a unique exterior, a beautiful mix of materials or even impressive interior designs. Yes, homes vary in style but each of it has its own distinct character just like the people who lives in the house.
In 2015, we have featured a lot of homes for architecture and interior designs. They were all well-chosen and are beautiful but before we start featuring more homes, we would like to give you a roundup of the best homes that we have in 2015. I know you have your own favorites too. Let's see if your fave home made it to the list!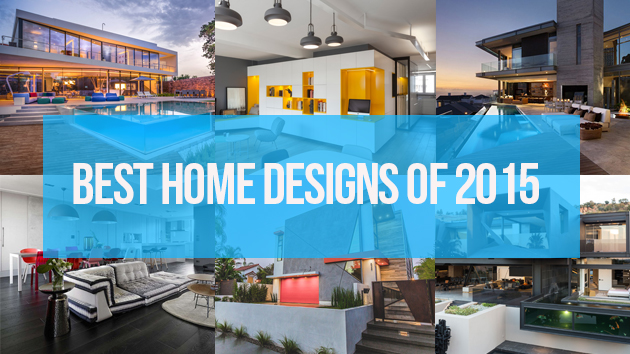 1. Riverhouse: Mooloolah Island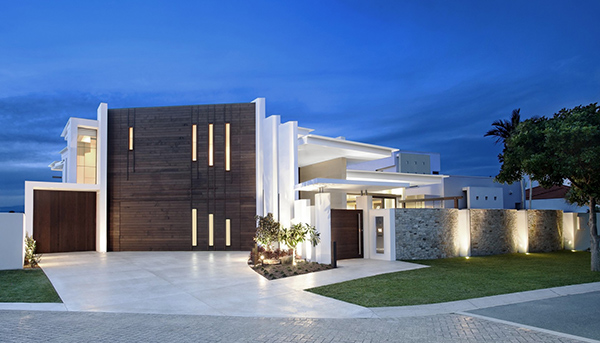 This The Riverhouse in Mooloolah Island takes advantage of its natural surroundings featuring a relaxed coastal ambiance. It is designed by Gerard Smith Design.
2. Contemporary Home in an Exposed Corner Site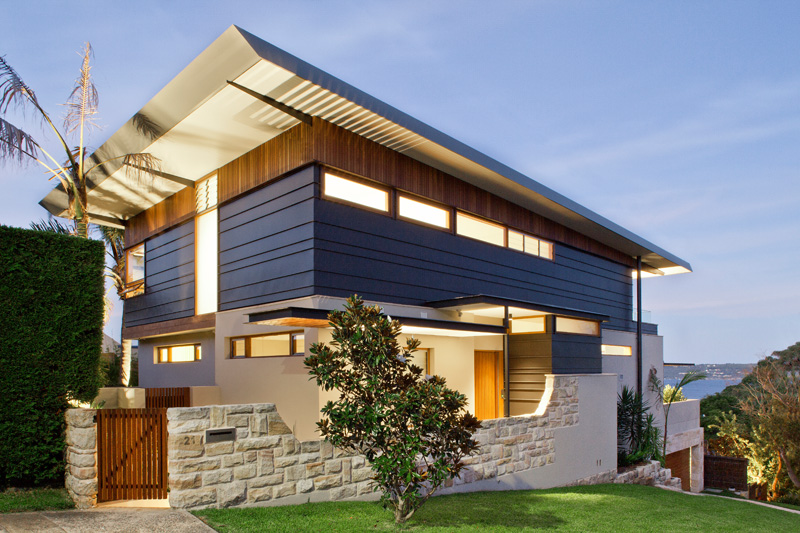 Designed by Richard Cole Architecture, this house in an exposed corner site is overlooking Middle Harbour in Sydney. The goal of the home's design is to create a contemporary dwelling "which harbors the everyday experiences, aspirations and interactions of a family and contributes to the rich context of the populated slopes and fingers of bush land that reach into the waterway".
3. The Pond House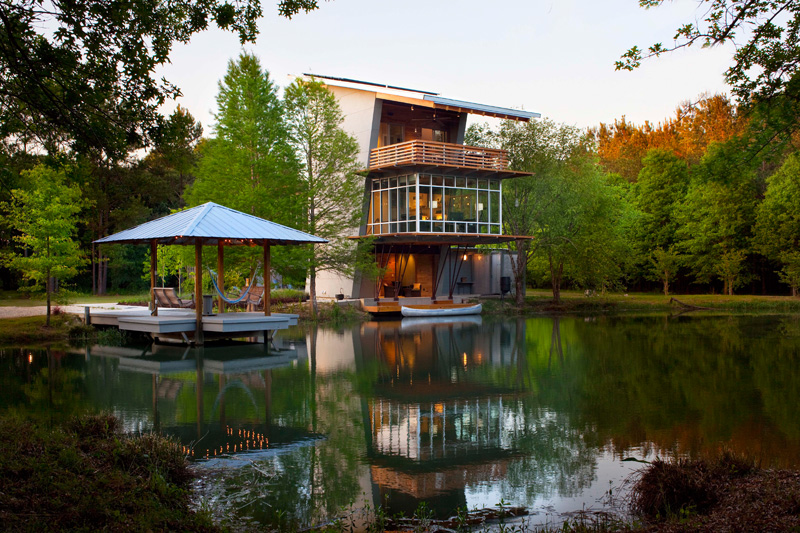 The Pond House is located in Hammond, Louisiana which is angled at 14 degrees towards the water. One of the homes with so many shares because it is indeed a stunner!
4. Kloof Road House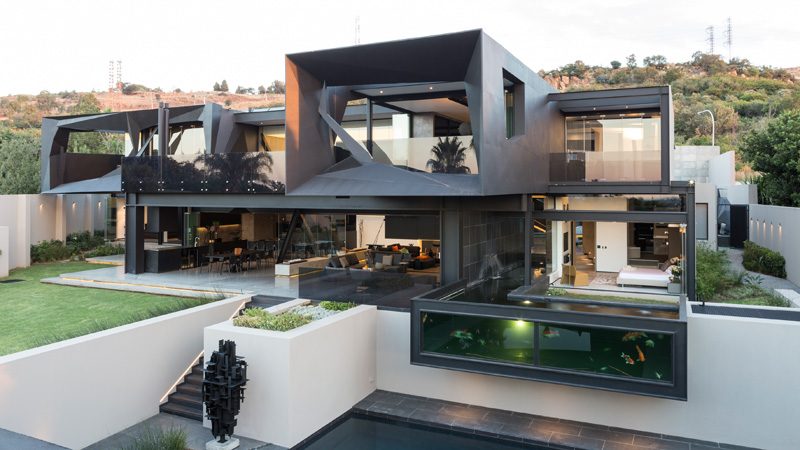 The Kloof Road House is designed by designed by Nico van der Meulen Architects together with interior designers M Square Lifestyle Design located in South Africa that features an impressive sculptural facade.
5. 123DV Cool Blue Villa
A stunning residence featuring geometric elements in the facade and a transparent pool designed by 123DV. The Cool Blue Villa is in Spain.
6. F-5 Residence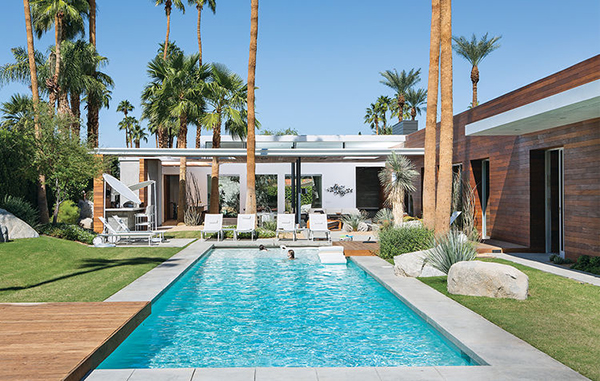 The F-5 Residence is made with cast-in place concrete and masonry, corten steel, glass, and Ipe wood siding. It showcases a seamless connection between the interior and exterior.
7. The Water Lily House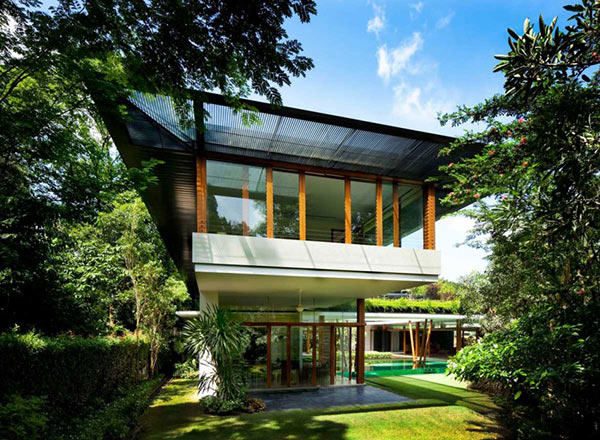 The Water Lily Houseis a lovely home with roof gardens designed by Guz Architects in Singapore. Its design depicts nature with its use of natural materials.
8. Father and Son Apartment in Paris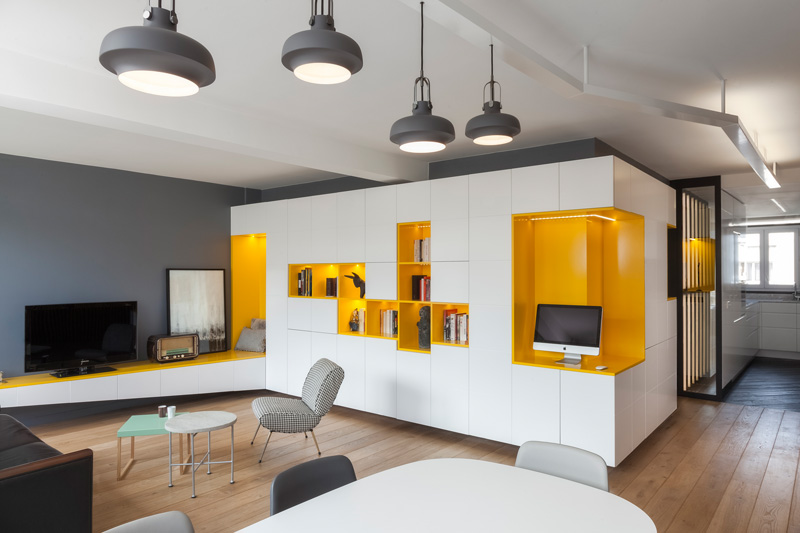 You'd be surprised to see a pop of yellow in a home owned by a father and son who also used wooden slats for their walls and sliding doors.
9. Nautical Lines
You will be treated with a glimpse of a nautical themed home that sit in front of the water, that is why it is called Nautical Lines of Singapore.
10. River Road House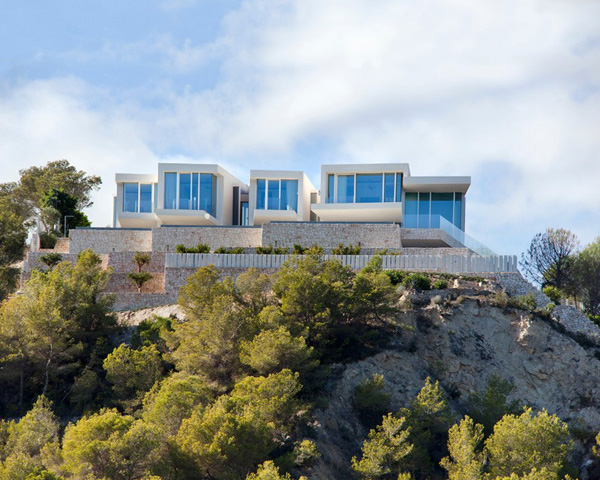 The Sardinera House has a unique appearance since it is comprised of cubes put together that gives a view of the Mediterranean Ocean.
11. Chicago Church Conversion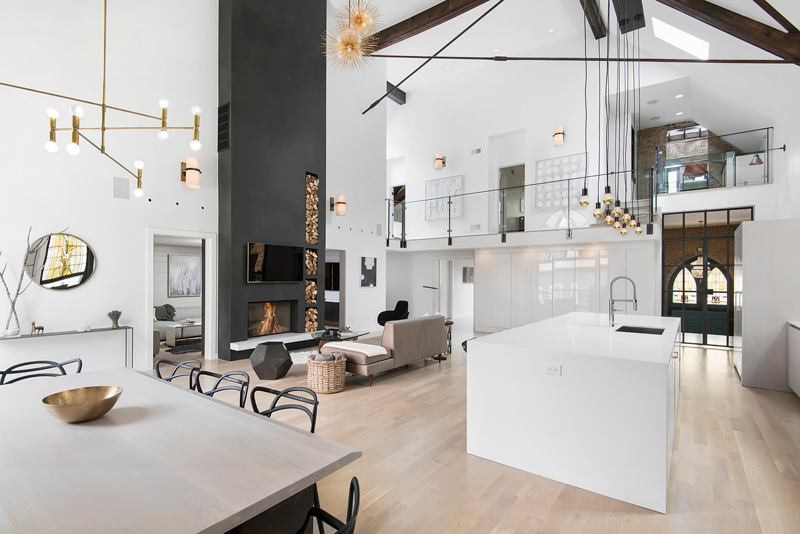 You will surely be impressed to see this Chicago Church Conversion that turned it into a stunning contemporary residence. It uses a color scheme with gray and white.
12. Small Yet Functional Apartment in Russia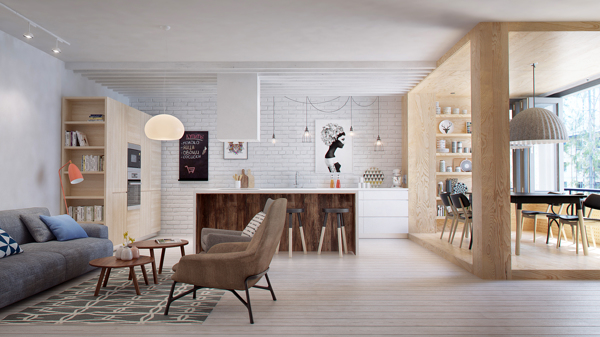 What is impressive about this small apartment is its use of natural colors as well as its mix of materials from white brick walls to wooden elements. It also has some lovely wall art decors too.
13. Beverly Grove Residence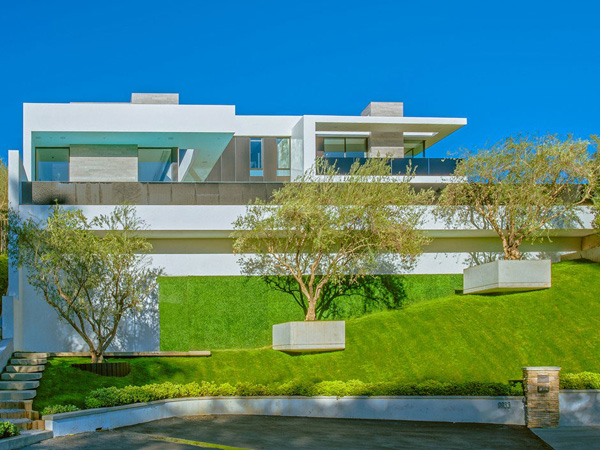 The Beverly Grove Residence located in California features six bedrooms and ten bathrooms with a luxurious interior and inviting pool area.
14. Home in the Woods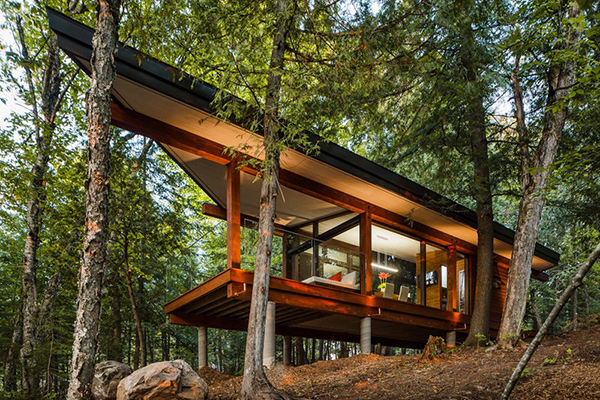 If you see a lovely Home in the Woods, you would surely be intrigued about it especially if it has a design similar to this one using geometric lines and shapes.
15. Chorus Apartment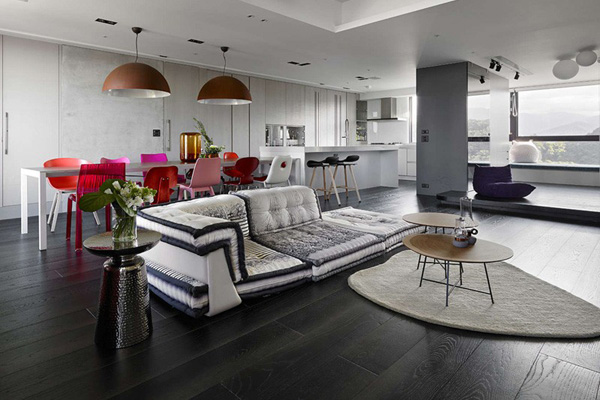 Ganna Design worked on the Chorus Apartment giving it as much color as it can. I love the mix of colors from the decors of the interior without overdoing it.
16. Leaning House
The Leaning House Leaning House in South Korea is clad in zinc. The interior has an area of 127 square meters and its location is overlooking the Chungpyong Lake.
17. Clifton 2A Project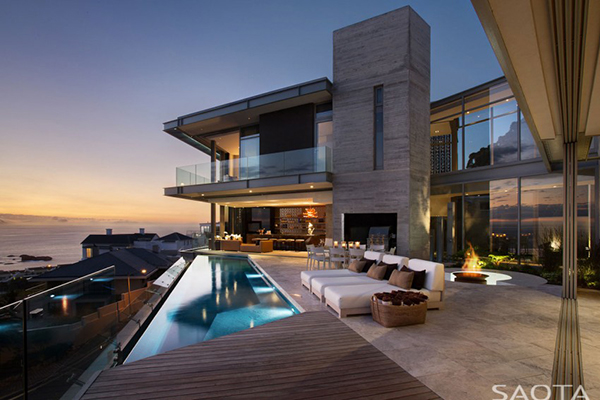 You will love the rhombus shaped pool in the courtyard of the Clifton 2A Project. Aside from that, its architecture is pretty impressive too!
18. LA West Hollywood Modern Home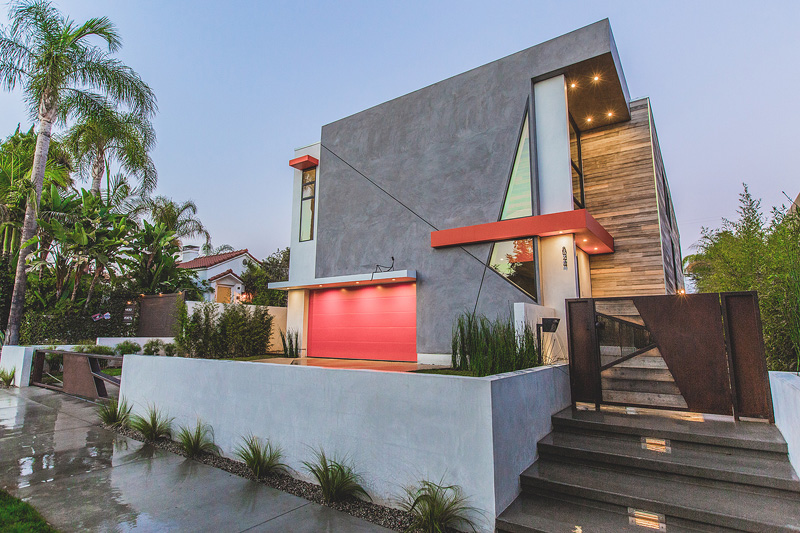 Aside from the modern design, the color and the angular lines of the exterior of the LA West Hollywood Modern Home is also impressive. It also features a pool with wooden deck.
19. Interior IG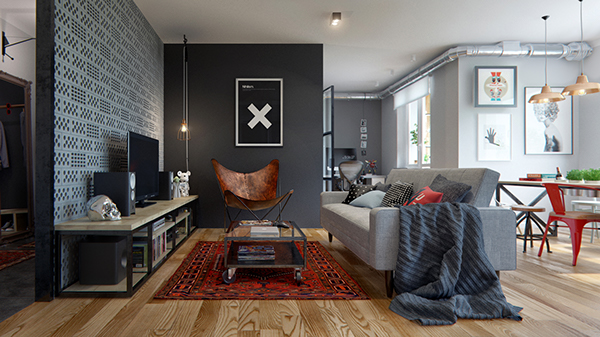 With a total surface area of 742 square feet, Interior IG is designed for a young programmer. Expect to see masculine features that will totally blow you away!
20. Ridge House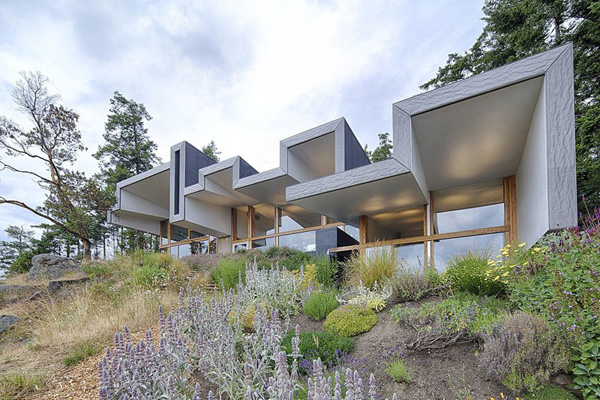 The cantilevered forms of the roof in Ridge House is one unique feature that will welcome guests to the home.
So there we go! The best homes we have featured in 2015 but I know there are still some which didn't make it to the list. It was actually hard to select a few when all the homes are pretty stunning and impressive! In 2016, we have more homes to feature for your inspiration. Look forward for even more breathtaking spaces this year. For sure, you will be motivated to start saving for your dream house!