Gorgeous Riverhouse: Mooloolah Island's Stylish Waterfront Home
A waterfront house is an amazing home where the owners can have a glimpse of the cool waters creating a refreshing environment. We can see that in the house that we will feature today located on Mooloolah Island, Queensland, Australia. The house is designed to over look the Mooloolah River that is why it is called the Riverhouse.
The home has a bright and airy minimalist space filled with luxurious fixtures from the kitchen to the bathroom. The spacious interiors perfectly frame the sweeping water panoramas from all direction. This impeccable home is perfect for entertaining and all things water especially that it has a beautiful outdoor pool. Aside from being a perfect fit for the owner's lifestyle, it also takes advantage of its natural surroundings with a relaxed coastal ambiance. This home took three years to build but came out really amazing and impressive!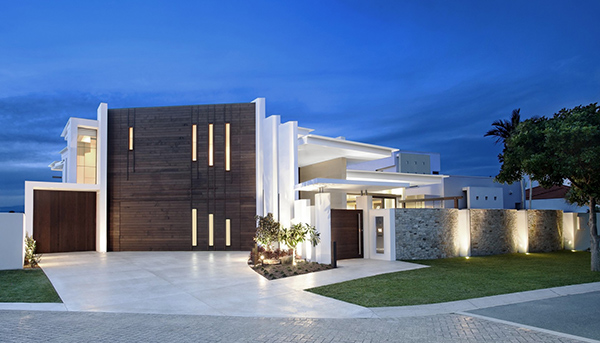 Lovely. Definitely stunning! Look at this beautiful house exterior. It is indeed something that can turn heads!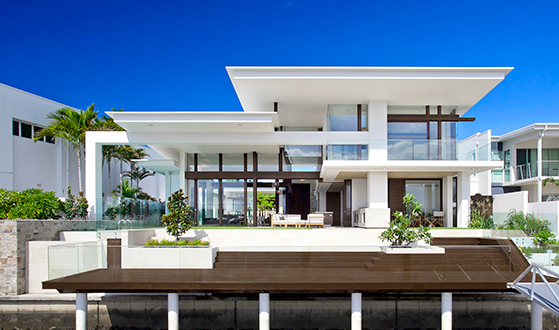 The part of the house facing the river looks even more stunning.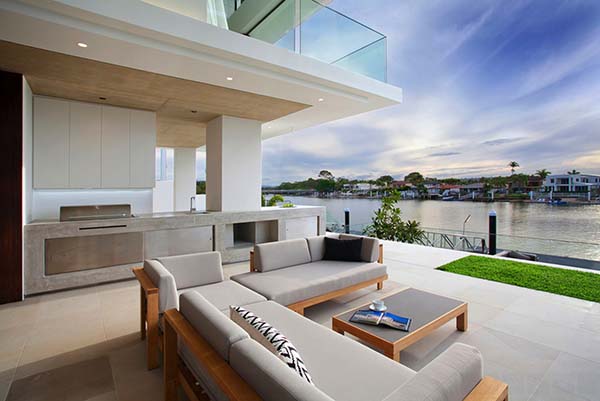 Facing the river is this outdoor seating area with gray furniture.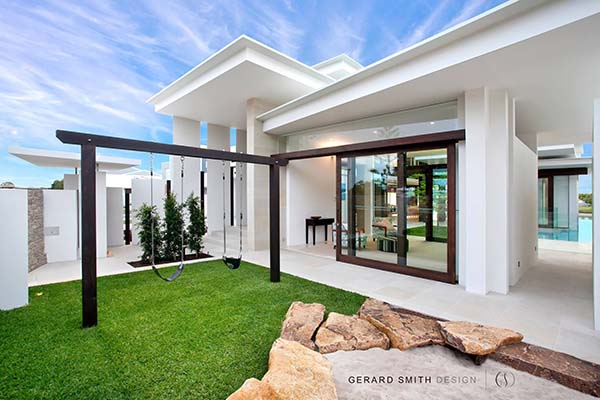 Want to bring out the child in you? Here is an outdoor swing with a modern design.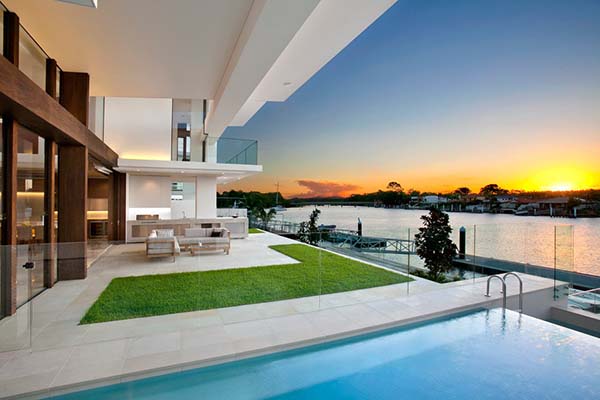 Mister sun is setting down- such a beautiful sight from the house indeed!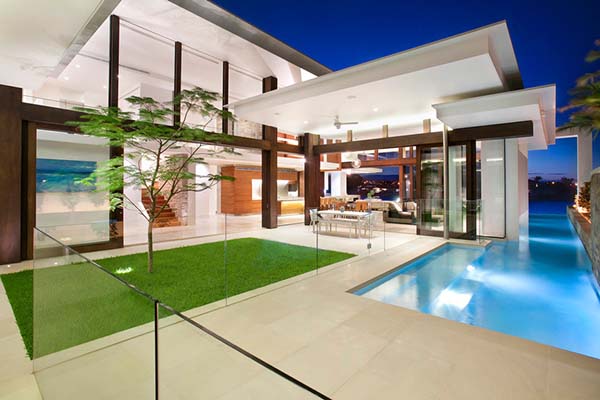 One of the highlights of the house is the pool area with glass fence.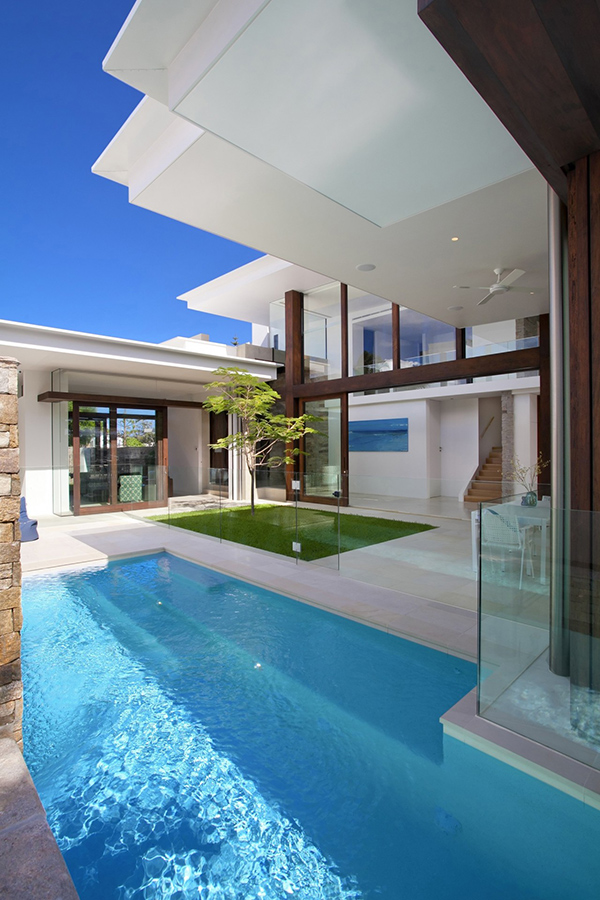 The outdoor area of the house will really make you feel very relaxed.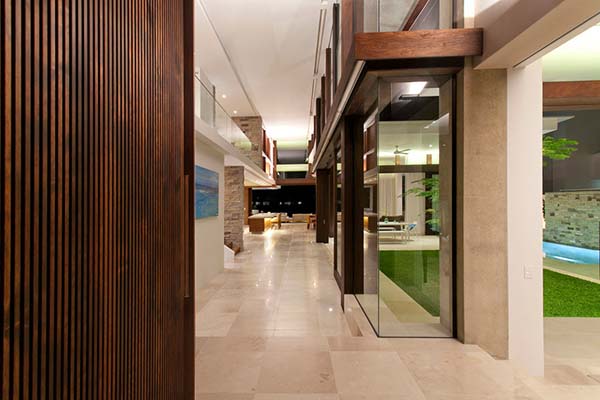 Inside the house, the beauty you saw outside is extended to a comfortable and luxurious interior.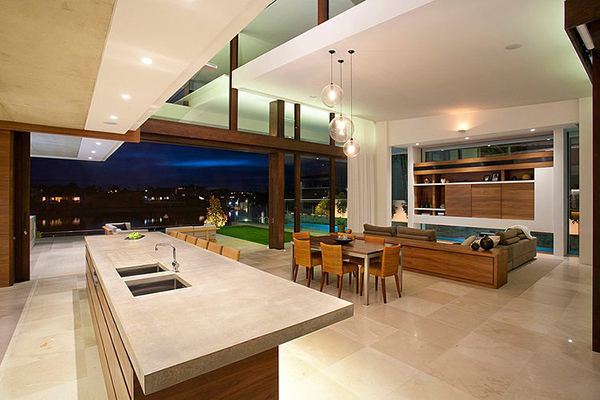 An open layout is used for the interior giving it an airy and bright look.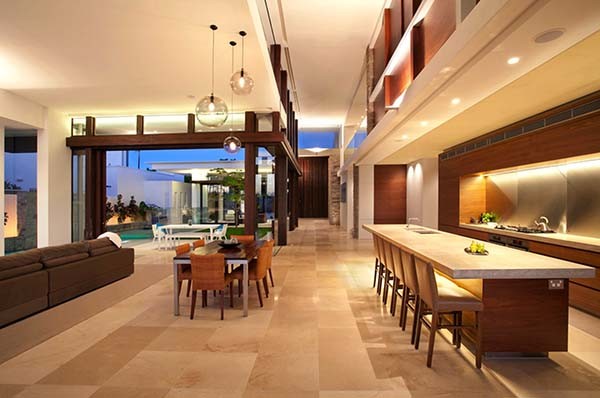 The kitchen and dining areas are just near each other, both using wood elements in it.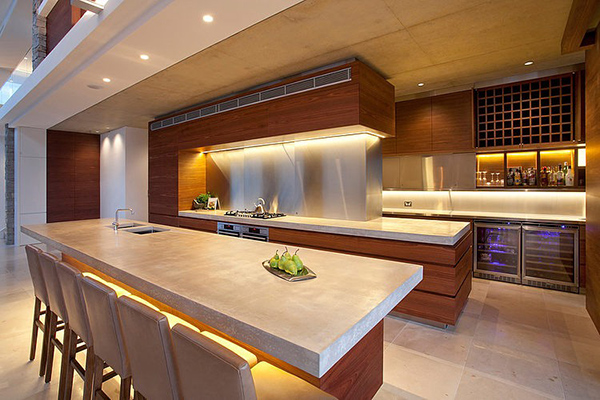 The kitchen has dramatic lighting with functional and practical layout.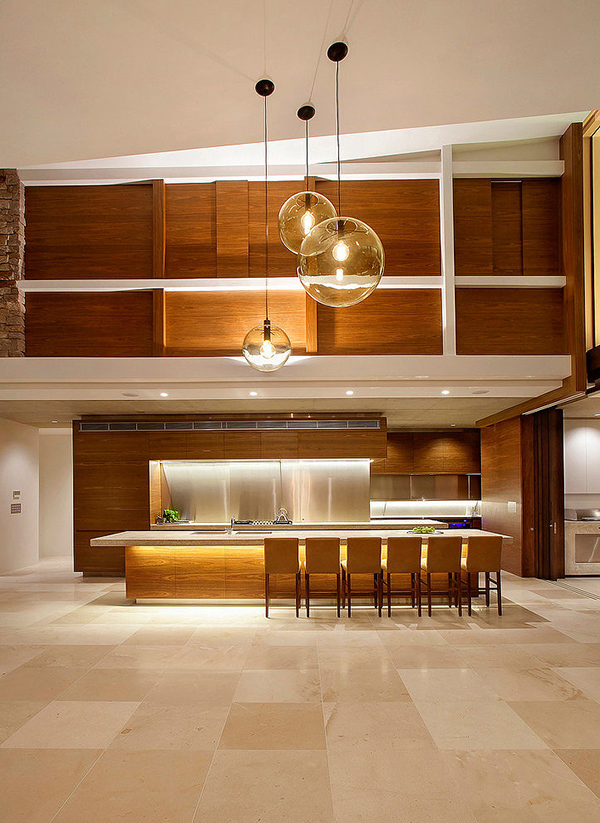 High ceilings made it possible to add this lovely wooden artistry that covers up the upper level of the house.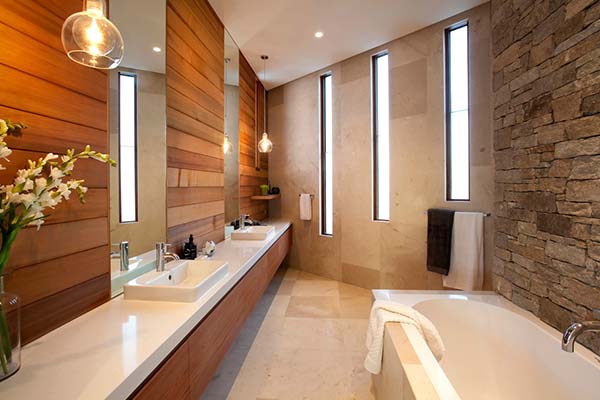 The bathroom has a natural feel with the use of bricks and wood.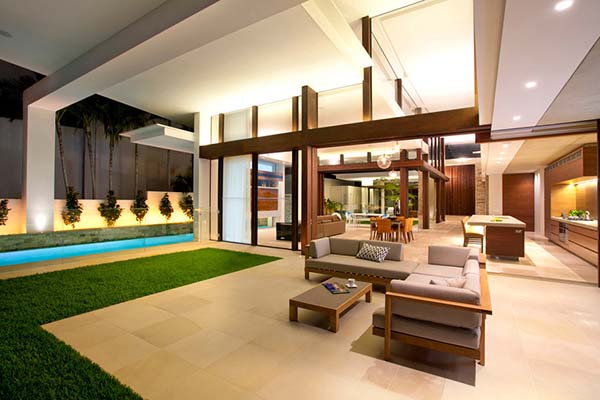 Meanwhile, going back outside, you can see how it is seamlessly connected to the indoor area.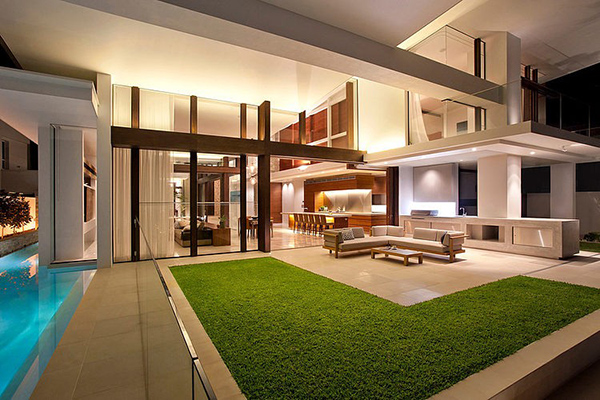 This green part on the ground adds more beauty to the outdoor space.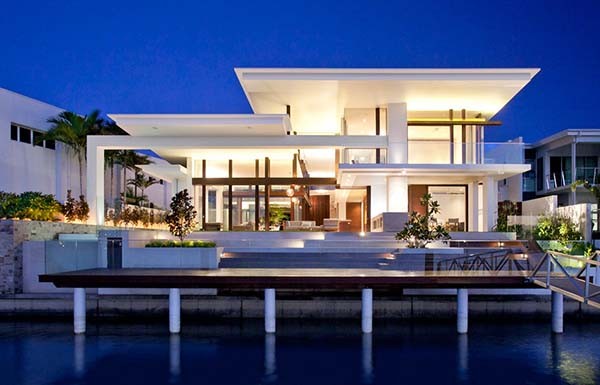 A dock is added to this part so that the owners can easily get into the water.
This lovely The River House is designed by Gerard Smith Design who sure did an outstanding job! We cannot deny that because of the way the home looks. Even the lighting was done really well. For sure, whether you are on the road or on the waters, your eyes will be drawn to the unique appeal of this house! Such a great example of a modern contemporary water front residence!