Classy and Black and White Theme of the Chorus Apartment in Taipei, Taiwan
Usually there many requirements and concepts that we look for in an apartment. We are fascinated with how it will look and how comfortable it will be for the family. Today, we will see how the designer successfully integrated the requests of the client to fully build an astounding design of an apartment. This apartment is spotted in Taipei, Taiwan.
The designer said that this area has a lot of memories for the homeowner as she grew up and lived with her parents here. In fact, when it comes to its design and style, the religion of her family has a great influence. Combination of colors also enhances the look of every detail in the house interior. Scroll down the page and see the astonishing features of the apartment through the images below.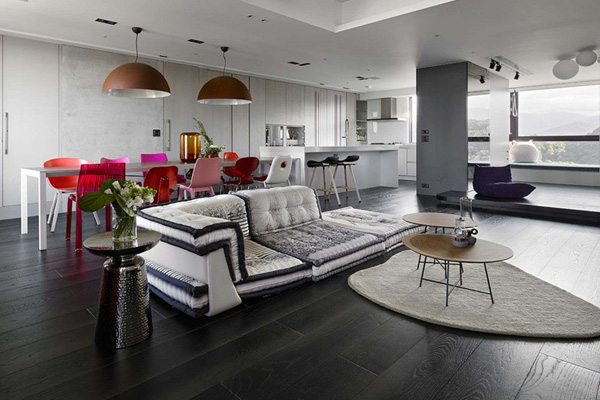 Trendy and fashionable design of furniture and accessories highlighted the sophisticated look of the living space.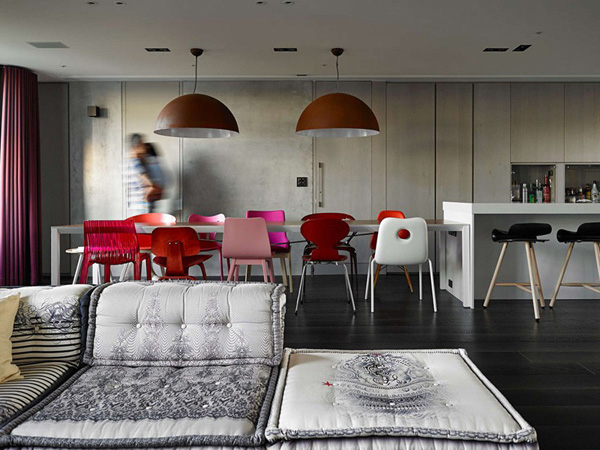 Patterns and shape may simply make this house extraordinary and elegant.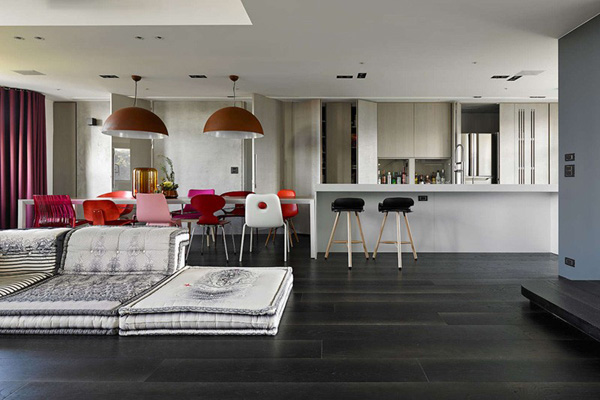 We can definitely see how this wooden floor jives with the white palette in the walls and ceiling.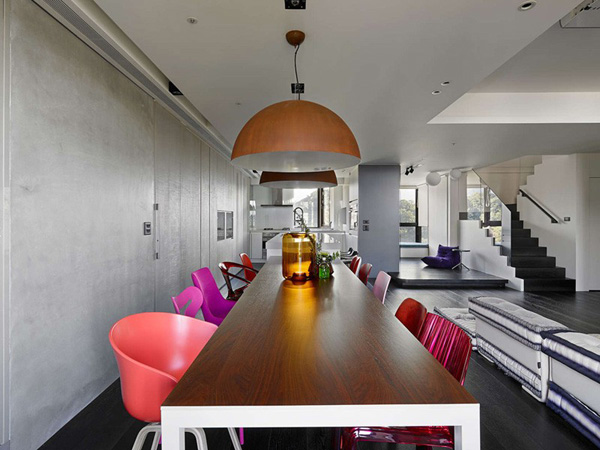 This huge wooden table perfectly harmonized with the modern and colorful chairs here.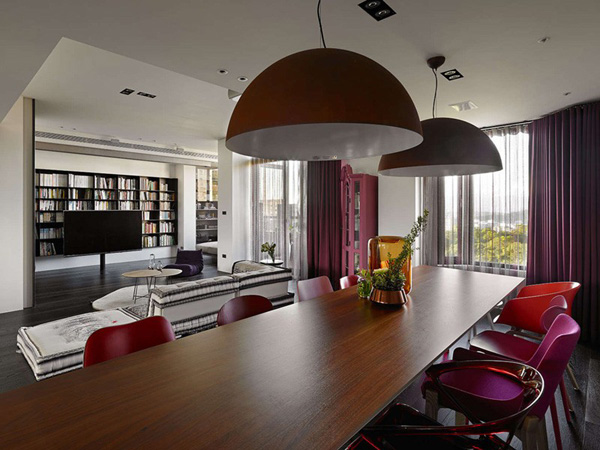 The wooden table still reveal its amazing patterns that made it look so charming.
Curves and forms uncover the class and neatness of the interior.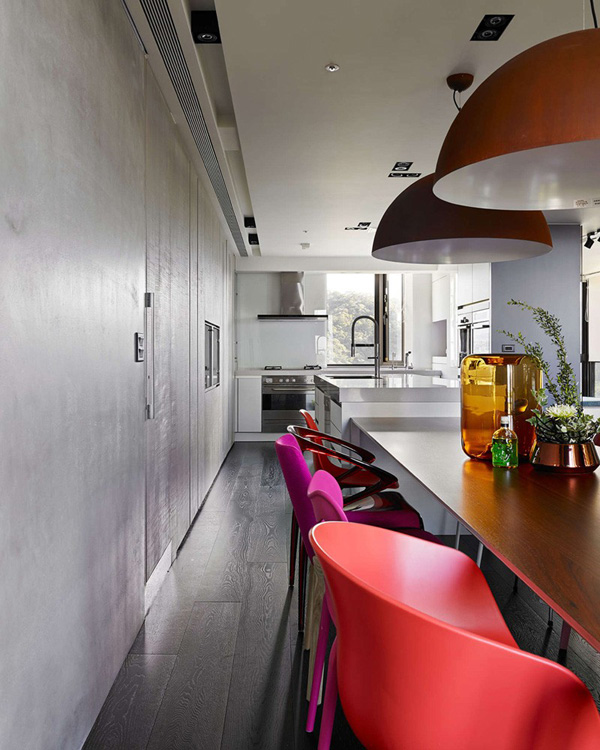 Clean lines and shapes of the chairs harmonized with the lamp above the table.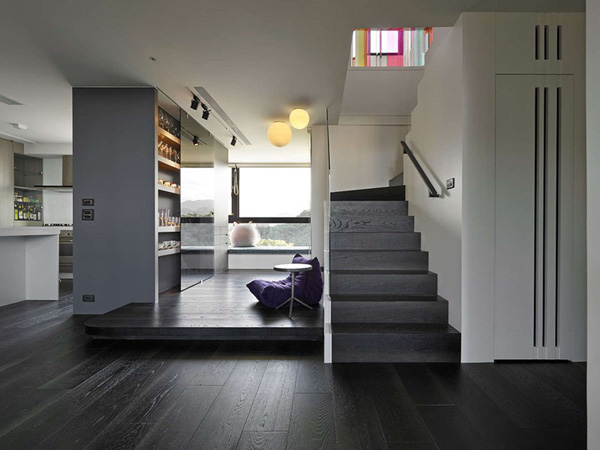 See how the lamps installed in the interior sets a romantic mood in this area.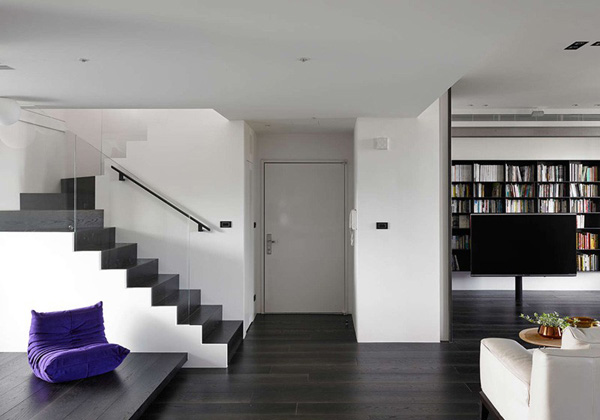 From the entrance, the purple couch enhances the look of the black and white theme in the interior.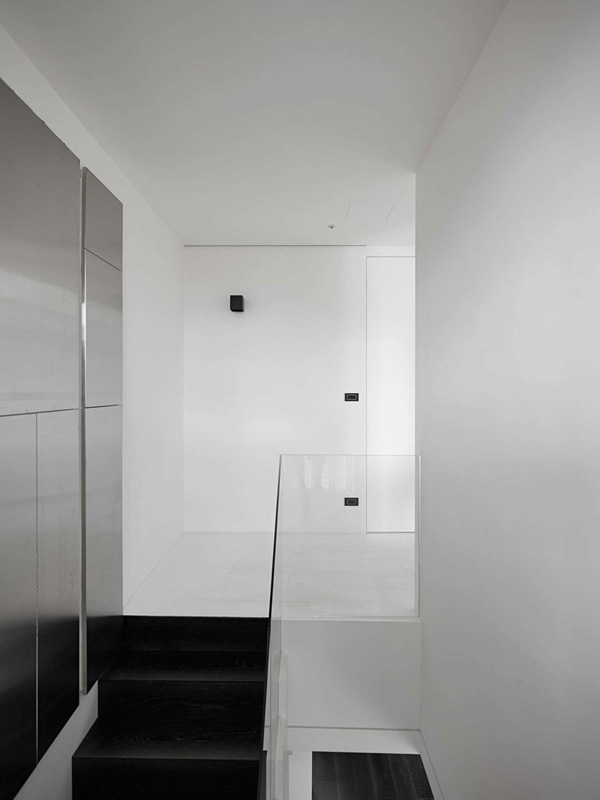 The glassed frame in the staircase made this area spacious and modern.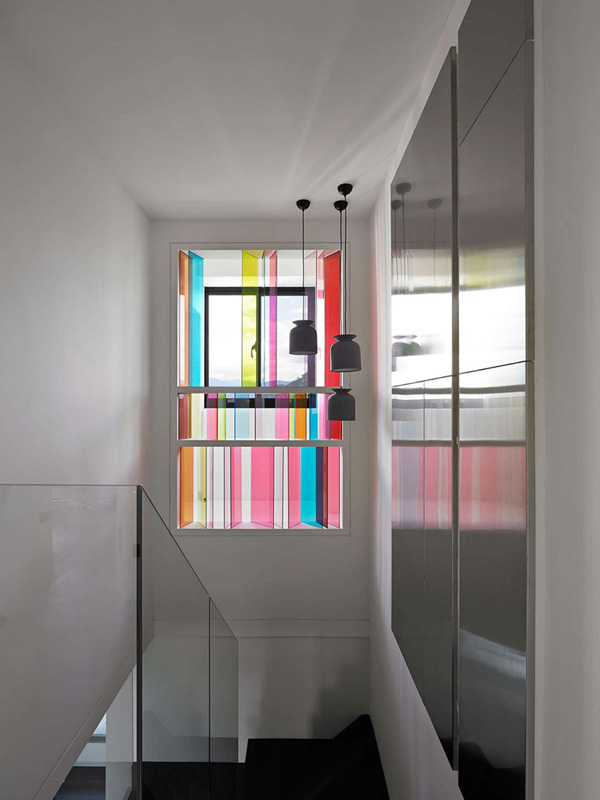 Colorful glassed window breaks the plainness of the interior that made this area livelier.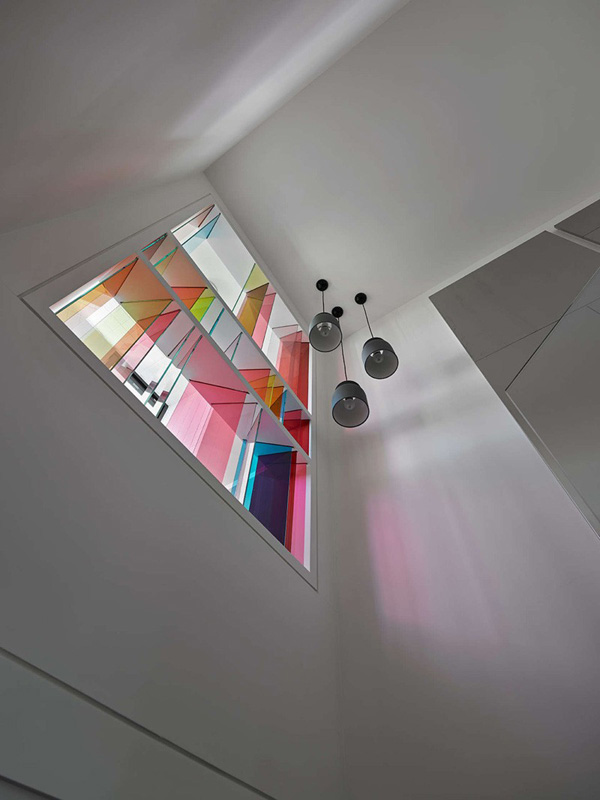 Take a look at the hanging lamps that complements with the colored windows in this staircase.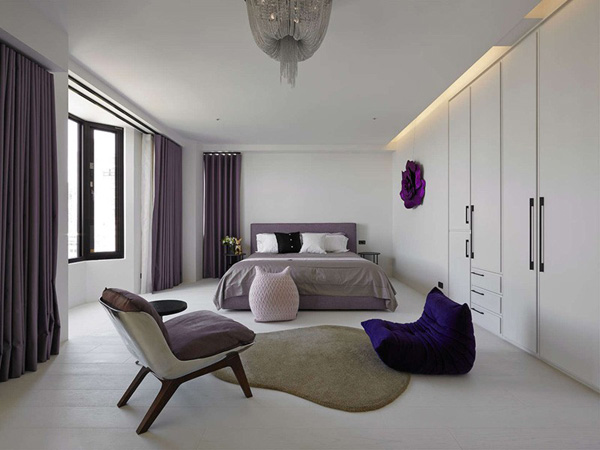 Spacious bedroom also graced with this purple couch which made this look lovelier.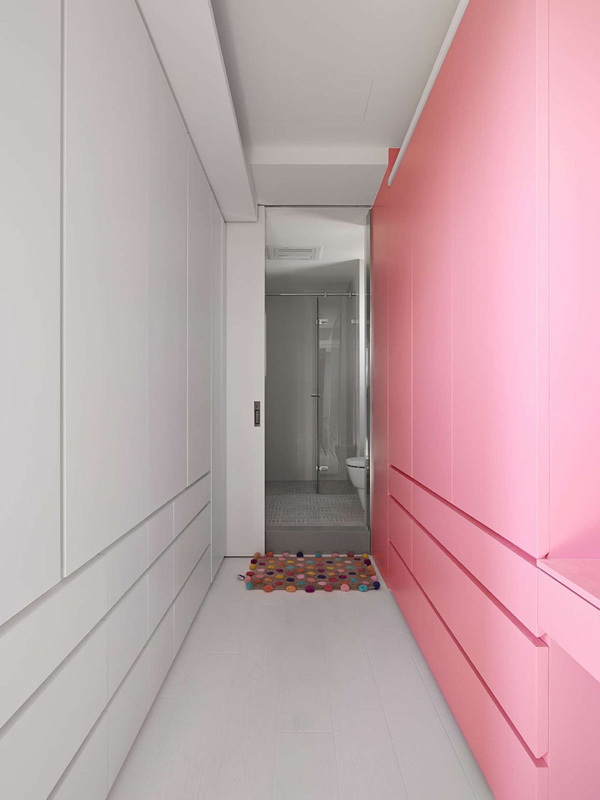 Pink palette in the dressing area provides a very feminine and charming feeling.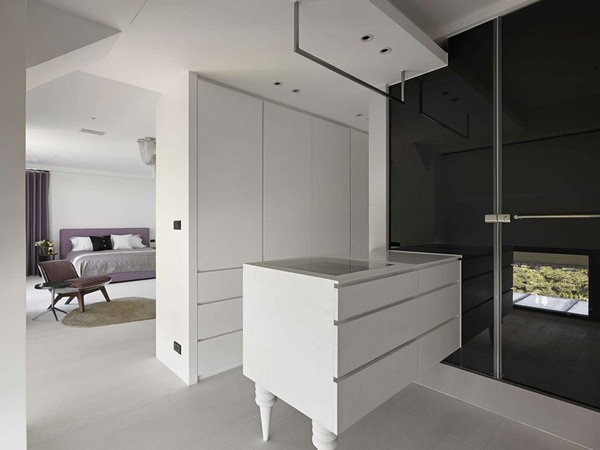 Black and white palette still utilized in this modern and classy bathroom.
As we have witnessed the different features, we can say that the Ganna Design effectively mix and match the dark and bright colors in the interior. Great style and design extremely provide the real comfort and neatness to every part of the house. What I love the most in this house design is the window view which provides a wonderful corner for the users to unwind and be free from stress and pressure. We hope that you also find the best zone in this house that you may also apply in your dream house someday.