15 Functional and Stylish Drum Stools
There are different types of stools. There are tall ones while there are also low stools. There are simple ones while there are totally fab stool designs. Today, we will show you a list of drum stools. Well, from the name itself, a drum stool takes the shape of a drum. Most of them are made of ceramics or porcelains although there are already different materials used for it these days. Drum stools could be used as a garden stool, a foot rest, an accent table or even a plant stand.
The good thing about a drum stool is that they have various uses and functions like what we have mentioned. Aside from that, they are also space-saving and could enhance your home's interior. Drum stools are great accent furniture not just for your indoors but even for your outdoor space. Just see to it that when you decide to place out outdoors, the materials used for the stool could resist consistent exposure to sun and rain.
Harmony Gold Ceramic Stool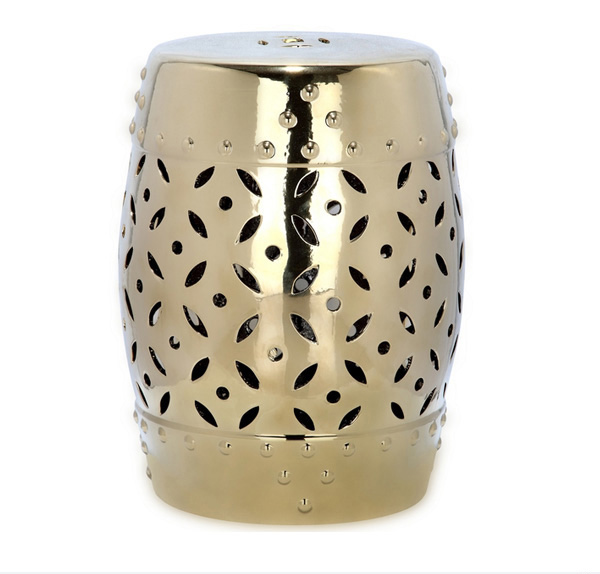 Accent any space in your home with this gold ceramic stool that is handmade from quality ceramics.
Palmer Stool – Black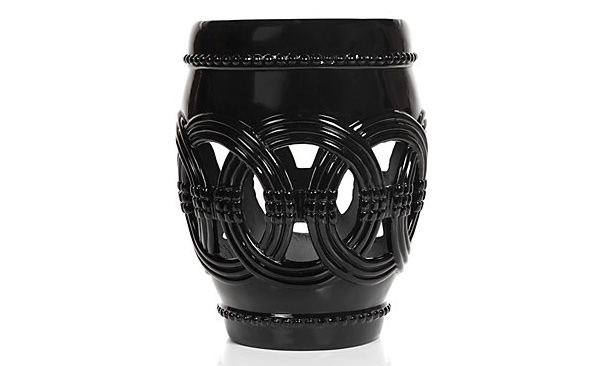 Made from glossy black fiberglass, this piece can be easily integrated into any room in your home with its simple, symmetrical design.
Orange Lily Punched Drum Stool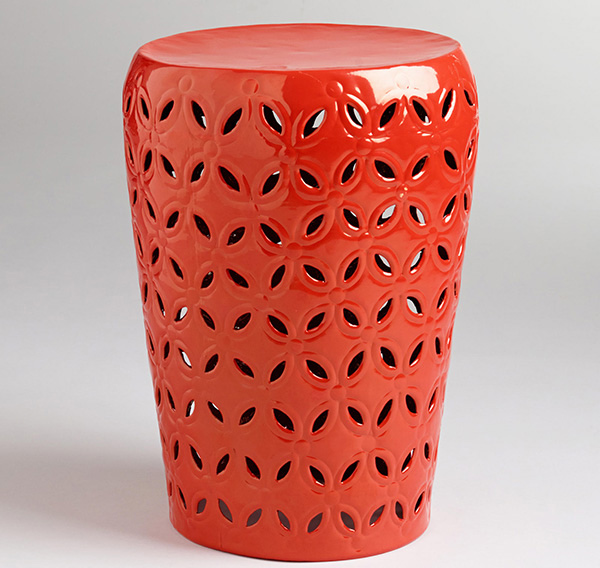 Add a bold statement into your space with this orange drum stool. The punched design is simple yet lovely!
Fall Tones Garden Stool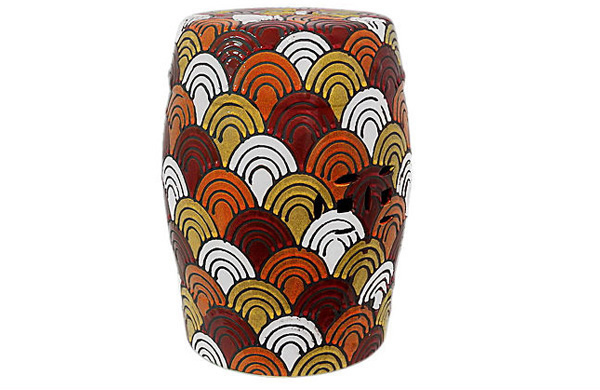 A wonderfully patterned and richly colored stool which you can use in any way you can think of.
Open Work Outdoor Bar Stool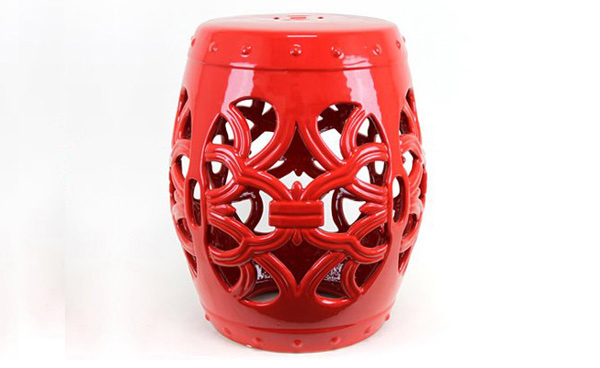 The design of this stool is attractive and intricate- perfect to alleviate your room's look.
Brilliant Stool 18.5″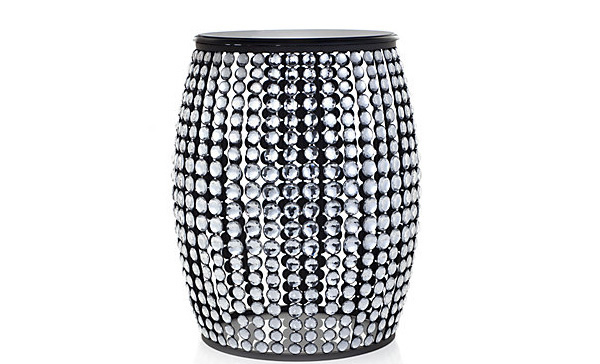 Surrounded by a grid of large sparkly acrylic gems that are set on sturdy metal frames. The name suits the design. This Brilliant stool has a round seat with black finish.
Pomegranate Red Drum Stool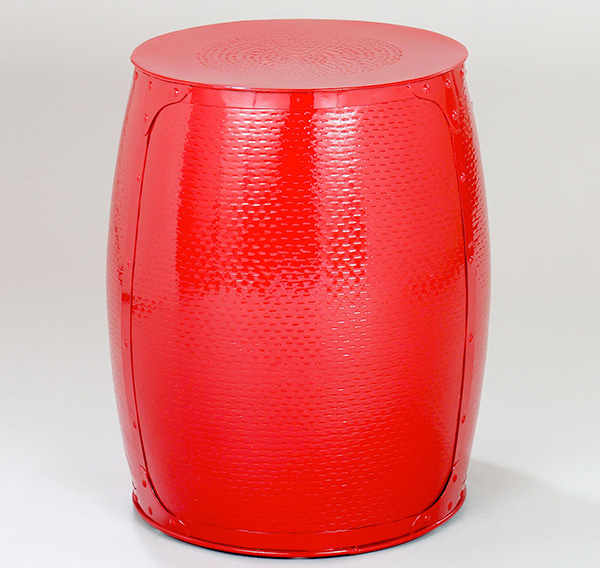 A stunning red drum stool which sure is an eye candy.
Garden Outdoor Bar Stool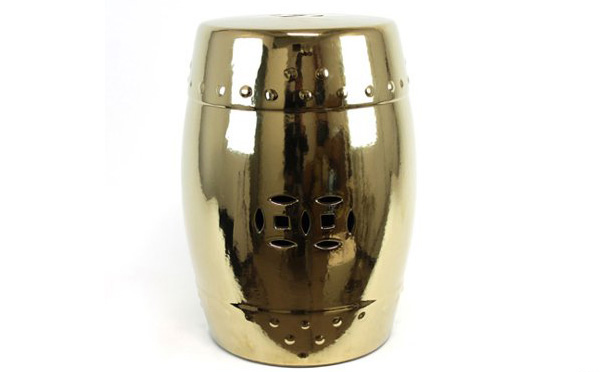 Another gold drum stool that will add spice to your interior. This one also comes in different colors.
Cloud Stool – White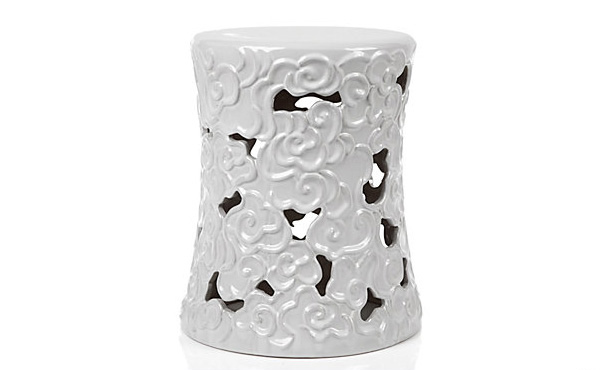 A drum stool with cloud inspired design that made it look soft while remaining sturdy.
Ceramic Double Coin Stool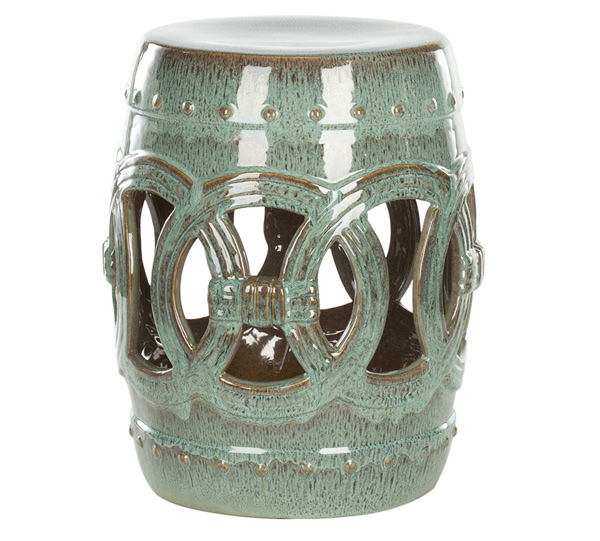 Coin designs for this stool are lovely. You can also check other colors for this one.
Embossed Garden Stool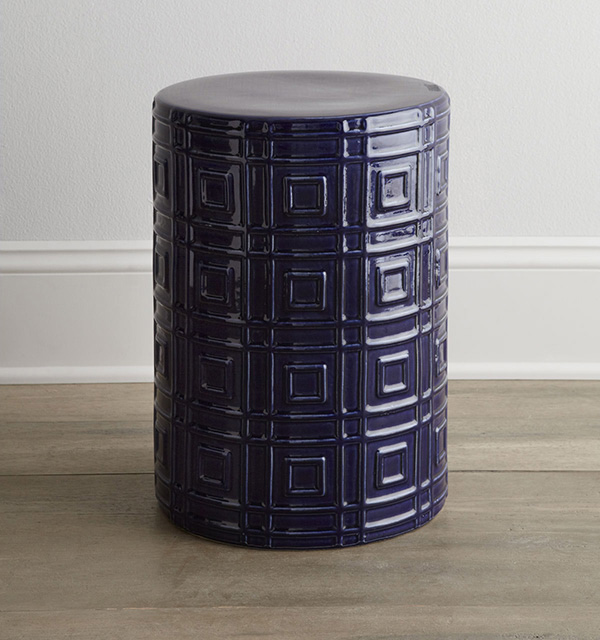 This one fits for both modern and contemporary interior spaces.
Net Stool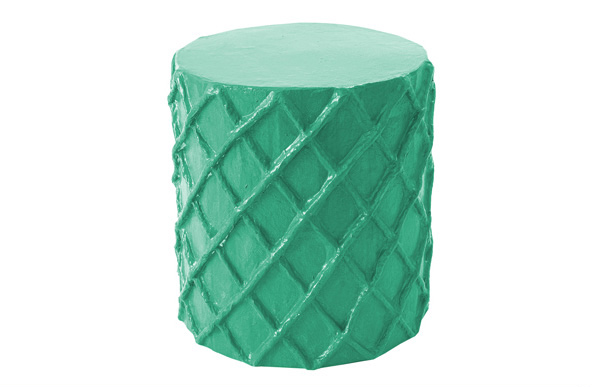 A sturdy seat or table that is handmade of paper mache taking the swatches of a classic fishnet.
Ciambella Accent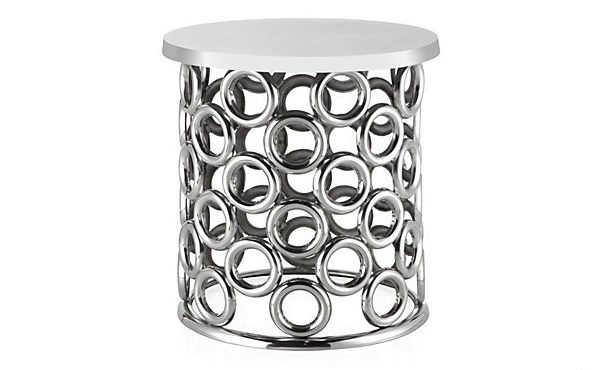 "Bold, graphic, and super stylish" – these were the words used to describe the item with shiny nickel plated aluminum rings in it that gives it a reflective shine.
Taboret Stool Side Table in Orange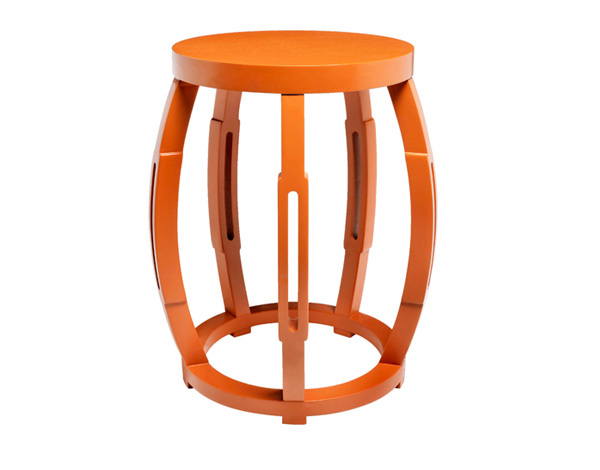 Made from solid wood and veneers with a lacquer finish, the Taboret can be good not just as a stool but also as a table.
Motley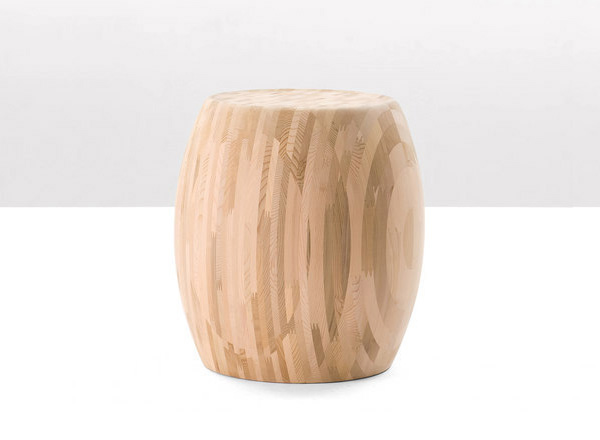 The Motley drums could either be made of cedar or birch. The cedar drums are good for both interior and exterior usage while the birch drums are only suitable for indoor use.
We find this collection cute! If you think that drum stools look monotonous, you are wrong because designers came up with various styles to make each one appear stunning and useful at the same time. But if you are looking for taller stools, you can check out our list of black modern bar stools or some contemporary bar stools. We'll see you again for more furniture design inspirations!