Coffee Tables and Fireplace in One from Flying Cavalries
Many designers combine various functions for one item. This way, we can get the most of a furniture and we could use it for different purposes for the home or even for the office. There are various furniture designs that reveal this kind of idea just like what we are going to show you today.
The Flying Cavalries has a collection of fireplaces and coffee tables in one. Aside from the dual function, they also have unique designs that seemed to appear like they are inspired by nature. The fireplaces doesn't just add warmth to a space but could also be an added decoration to a home. And of course, it works pretty well as a coffee table too. Imagine having this in your living room. It would be totally awesome!
Hillside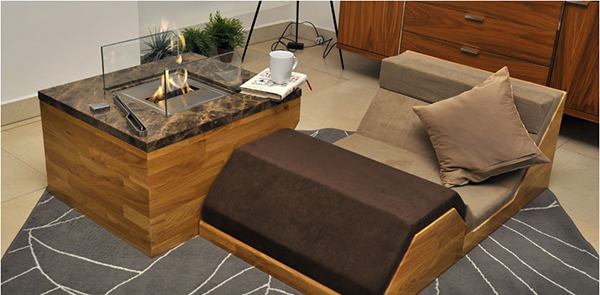 The Hillside is inspired by the hills as its name connotes. It conveys a warm and comfortable aura with an ergonomic seat.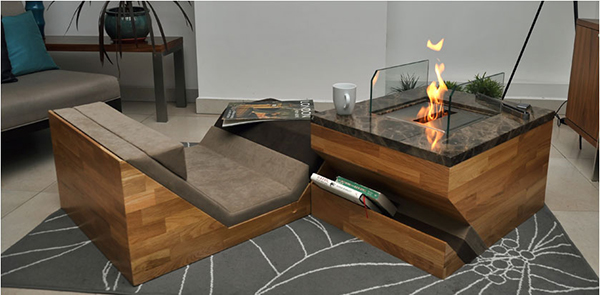 It isn't just a fireplace and coffee table but also integrated an ergonomic sofa chair.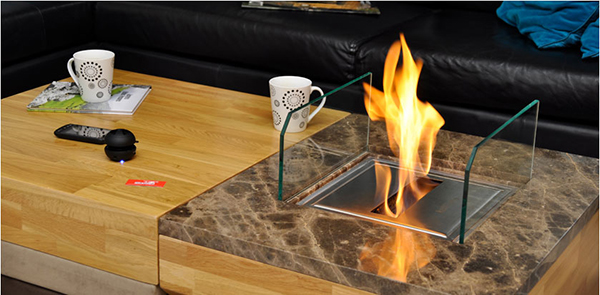 It is made using natural materials of oak, natural stone and glass. This is a stylish answer to your cold nights.
Terragen
The Terragen fireplace is inspired by the enormous energy from volcanoes.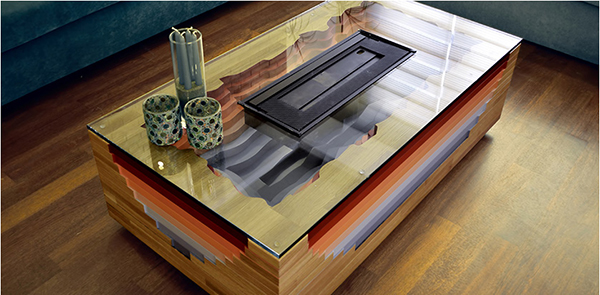 Its design will make you feel like looking deep into a volcano's mouth with colors from red to gray.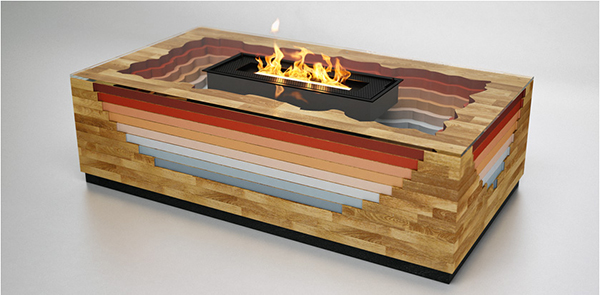 It used smokeless ethanol for its fire and has a colored layering when seen on the top and side.
Aurora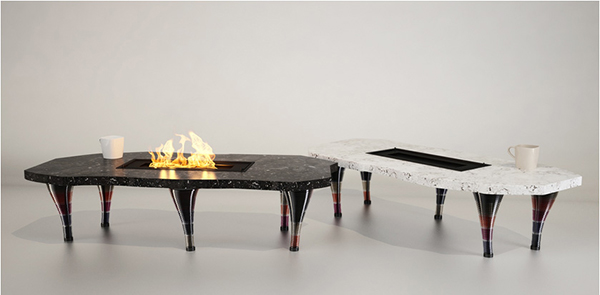 The Aurora is inspired by the aurora borealis or the polar lights.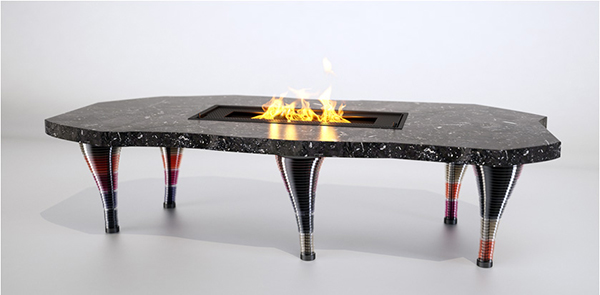 It used natural colors seen in the skies from the north and polar regions.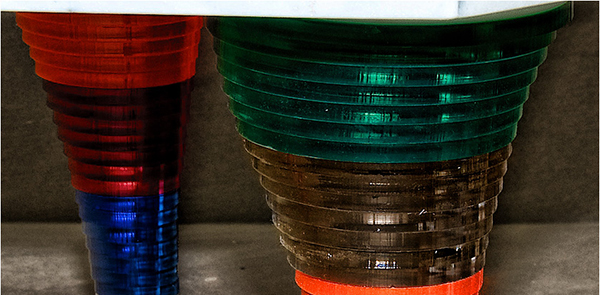 It is comprised of natural stone surface, colored transparent bearing legs, and a smokeless burner.
These are indeed beautiful fireplace coffee table designs from Flying Cavalries! This London based industrial and interior design team has a reputation of an artist's sensibility as we can see in the images above. It is amazing that they were able to get inspiration from nature and apply it in their designs.