How to Buy and Choose Painting for Wall Décor
You might be in a new home or have recently decided to do a makeover of your home. Let us say for example, your living room. You can merely change the covers or rearrange the furniture to get a new look. But if you want additional decorations, you can choose to place lamps, jars, vases and different wall decors. Doing that will surely enhance the beauty of your interior. Some people opt to install wall paintings in their rooms. Wall paintings can really do wonders in whatever room they are in because of the unique hand strokes seen in the art works or due to the distinct appeal of the work itself.
So, if you are planning to get a painting for your home, make sure that you will not just pick anything. It has to look good in your home and it should also be able to convey your personality. Aside from that, there are still other things you need to consider in buying and choosing a painting as wall décor. We will give you some tips on how to do that. Read on what we have prepared for you below and be guided in buying your very own painting for your home's wall.
1. Decide on the kind of art you like.
2. Know the right size.
3. Choose colors for the painting.
4. Look into your budget.
5. Choose one that suits your personality.
6. Match it with your interior design.
7.Research paintings.
8. Visualize room.
9. Opt for digital paintings.
10. Use your creativity.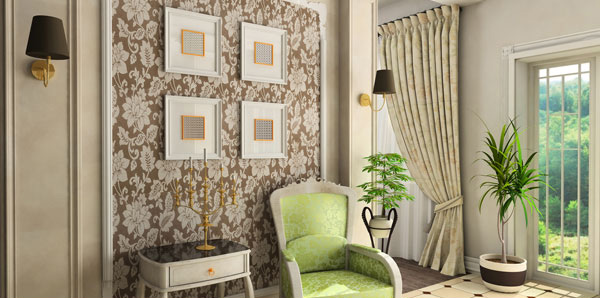 Getting decorations for your wall is both fun and exciting. But it will surely be more fulfilling if you will actually be the one to make it yourself. Yet, a real painting can still give a different burst of appeal to your living room. Aside from wall paintings, you can also try using wall sculptures as decorations. Even wall clocks can add beauty to your walls. Get more home design tips here in Home Design Lover.