15 Modern and Contemporary Abstract Metal Wall Art Sculptures
Every home owner would have that desire to decorate their homes in order to make it a better place to live in. Having a well-designed home can also make the guests feel more welcomed. It can also reflect the home owner's personality. Decorating a home can be done not merely by using paint, carpets, furniture and others. It can be done in so many creative ways. Even the home's lighting are added decoration. Wall accessories and decors can also give a huge impact to a home's look.
Wall decorations are great additions in an interior. It comes in different types and styles where one can freely choose from depending on the kind of interior he wants to achieve. Today, we will give you a showcase of 15 abstract metal wall art sculptures. Abstract art involves the use of visual language of form, color and line to create a composition that may appear unique from the norms of things. Now let us take a look at some abstract metal wall art sculpture and see the message each one wants to relay. These wall arts can help one attain either or both contemporary or modern interiors. Here they are:
Polished & Burnished Brass Metal Wall Sculpture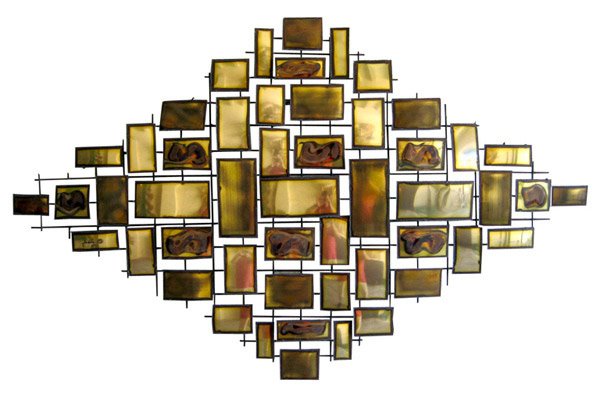 Polished and burnished brass elements arranged in a horizontal and vertical composition in a layered welded construction.
Rain Drops Wall Sculpture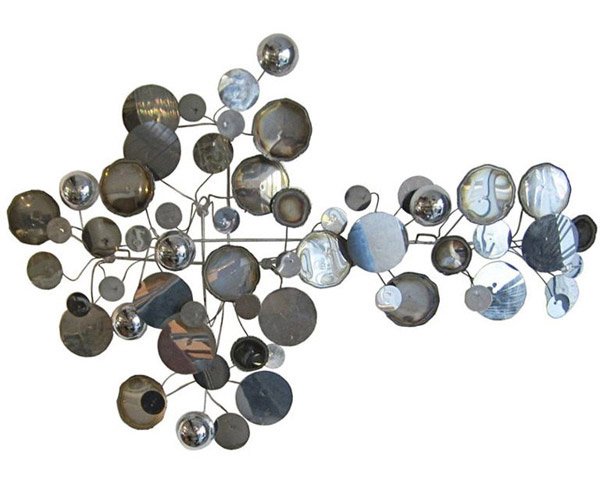 Like rain drops, this wall sculpture seem to sparkle and give a drop of freshness in a room. It can be installed in different ways to get different views.
Rock Star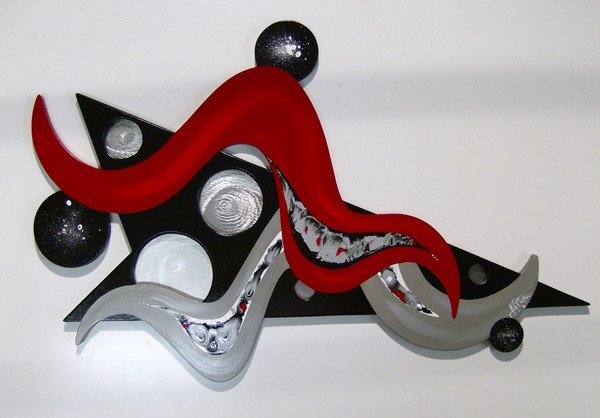 With rounded edges, smooth sleek and more detailed look, this Rock Star wall sculpture can surely rock your interior!
Through Time Sculpture Set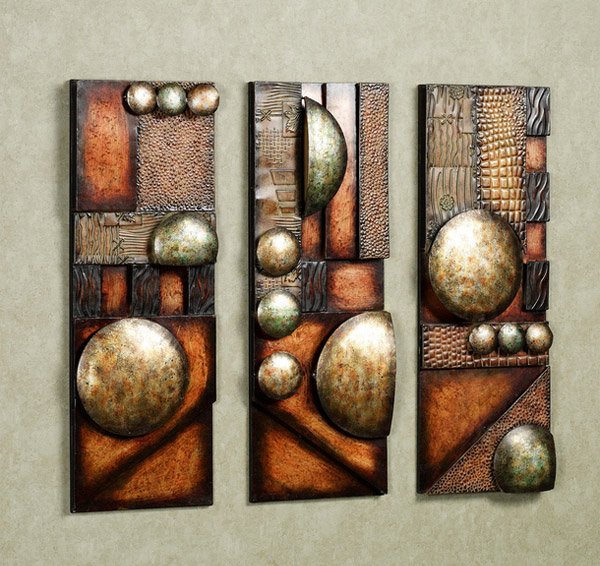 A set of metal sculptures with textured backgrounds and circular accents fitting for both modern and contemporary looks.
Mattison Metal Wall Sculpture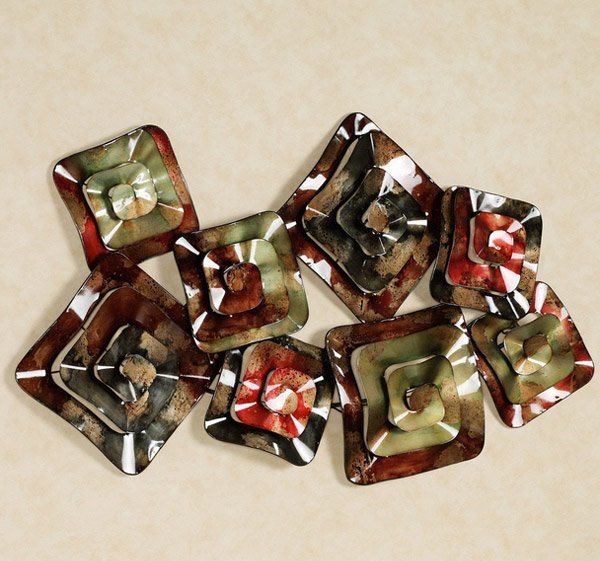 A wall sculpture that features a cluster of squares with spiral dimensions finished in dyed green, brown, red and charcoal.
Journey Metal Wall Sculpture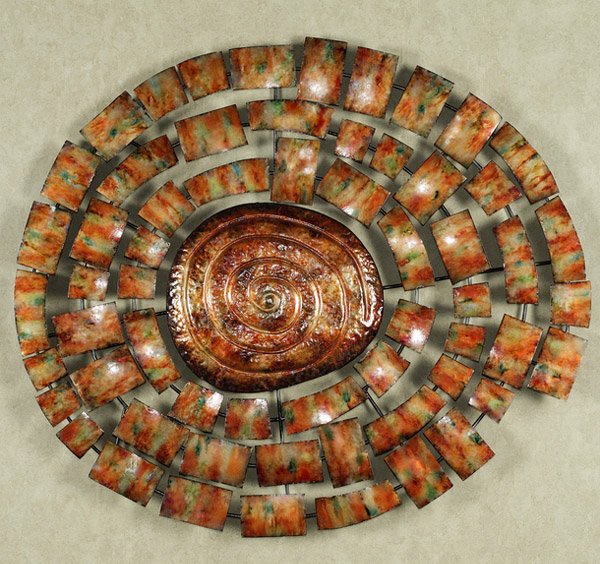 Rectangles and squares orbit around a spiral center with both cool and warm hues. This is an abstract of the idea of having a Journey.
Naveen Metal Wall Plaque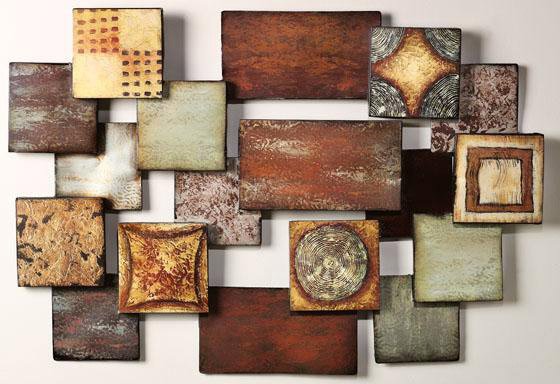 Enhance your rooms look with this wall sculpture of various texture and sizes.
Defiant Metal Wall Sculpture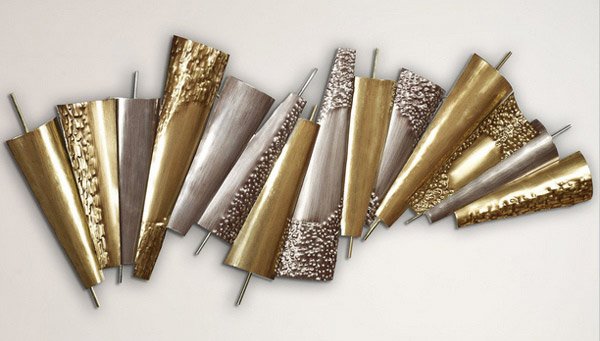 A linked series of concave and convex wedges arranged in a row with brass and steel finish making it look elegant.
Entice Metal Wall Sculpture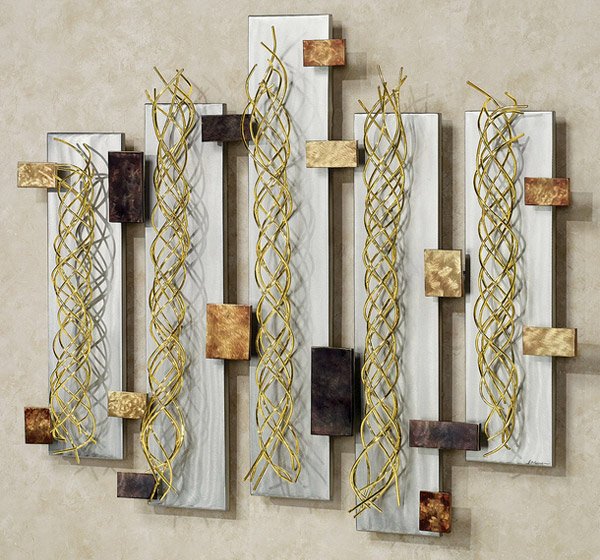 Who will not be enticed to take a glimpse of this sculpture over and over again?
Turbulence Metal Wall Sculpture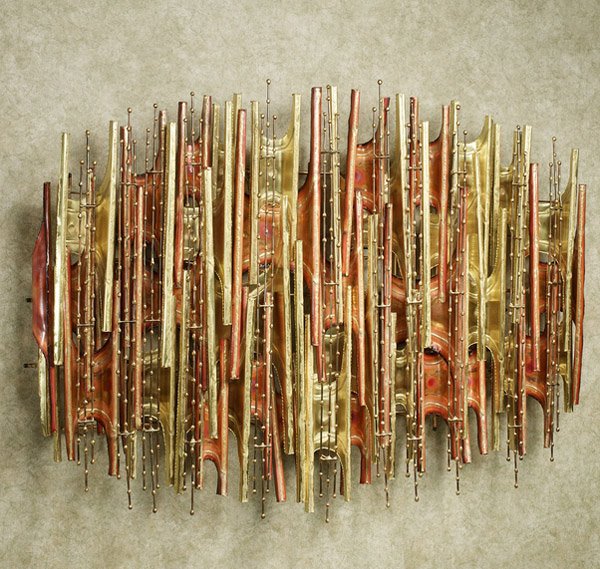 Add a touch of curvilinear art to your modern home decor with this wall art.
Samuri Spaceship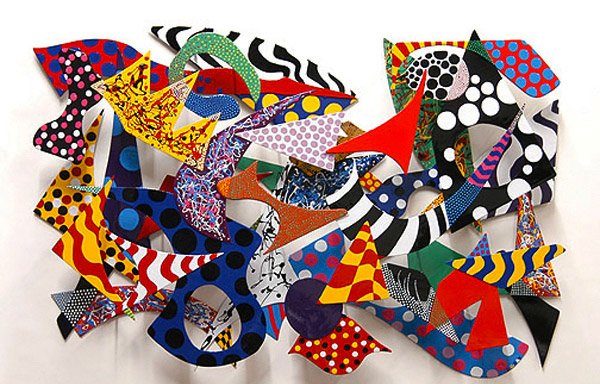 Different colors in a variety of patterns are hand painted to create this colorful wall sculpture made of metal.
Blue Skyline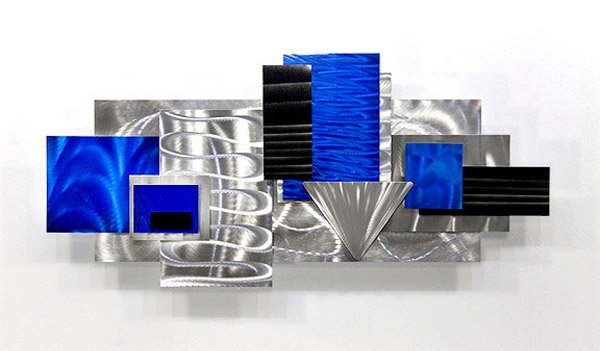 Silver and blue are combined in this metal art work to come with a modern and abstract design of the skyline.
Copper and Brass and Enamel Wall Sculpture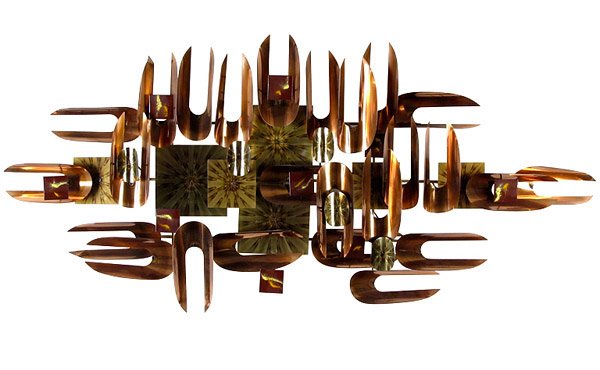 Lovely isn't it? This is a modernist wall sculpture made of copper and brass with scattered enamels.
Pensive II Metal Wall Sculpture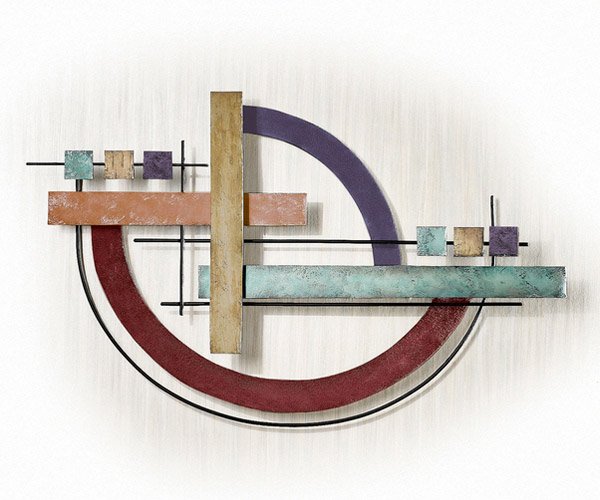 Add this alluring wall art for an intriguing decor in your home. It has an abstract appeal with captivating geometrics and grunge finish.
Flight of the Bumble Bee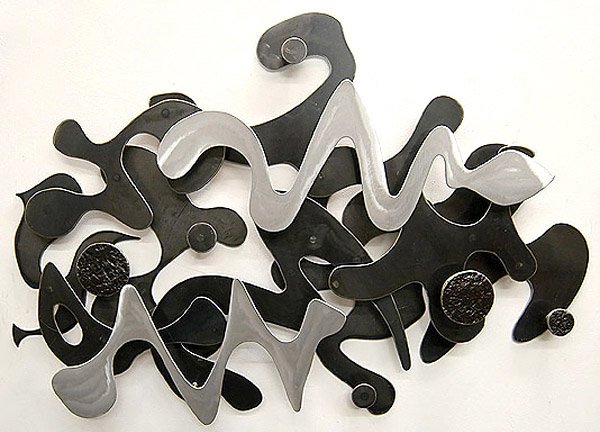 The contrast in metal colors, use of negative space, and curvy shapes give this contemporary wall sculpture a flowing sense of motion.
Having wall arts like the ones you see above can surely enhance the look of your interior. There are so many wall art sculpture designs that you can choose from. You can even use sun-inspired metal wall art sculptures if you want to add a radiant appeal to your home.