15 Sun Inspired Metal Wall Art Sculptures
Wall decorations are frequently used to add beauty to the interior. It comes in different styles and materials. Homeowners can choose what kind of wall decoration they would use. It could either be paintings, sculptures and many others. The wall décor depends on the interior design concept of the homeowner and it also depends on their design preferences. Well, there would be no problem since there are a vast number of designs that one can choose from.
For now, we will showcase sun inspired metal wall art sculptures that can give radiance to your homes. You will be pleased to see a variety of styles used by the designers making each one unique. These wall sculptures are different from traditional sun faced designs. What we have today are sun metal wall arts for modern, contemporary and eclectic designs. Check this out:
Santa Fe Sun Wall Sculpture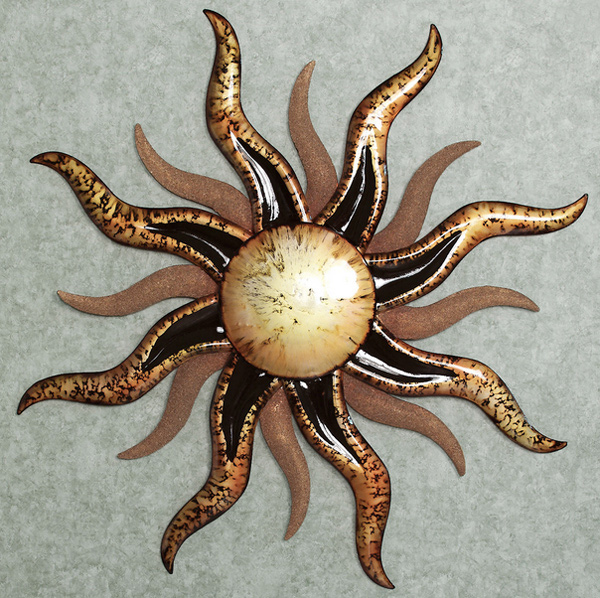 Bring a touch of dazzling presence to your room with this metal sculpture of hand painted rays in vivid blends of orange and golden yellow contrasted with black patches.
Radiance Wall Sculpture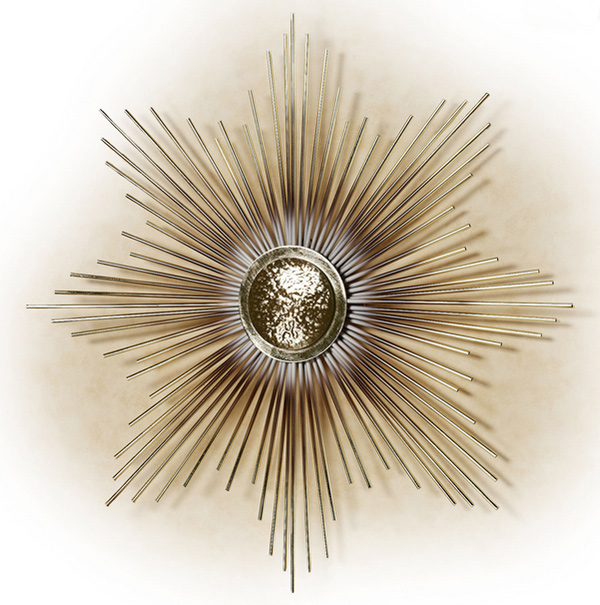 The rays from the center of this sculpture can surely bring Radiance to the room.
Capizia Limitless Metal Wall Sculpture Art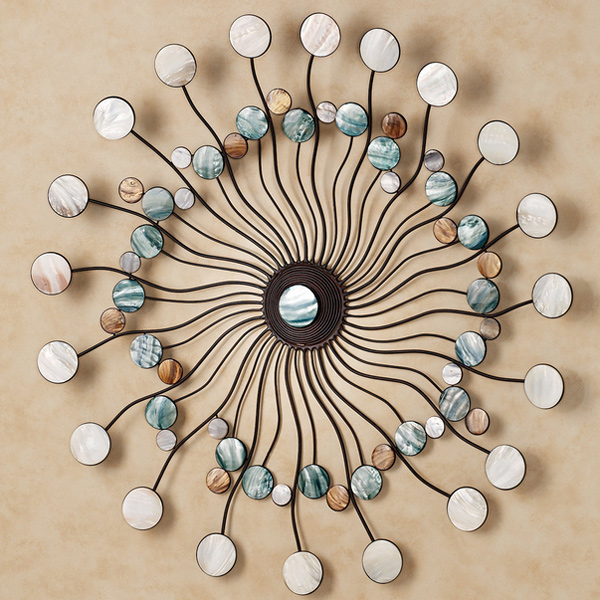 Dark brown-finished metal wall sculpture with wavy wire designs, decorated throughout with circular capiz shell accents in soft blends of aqua, brown, and ivory. This sure is a captivating beauty for your wall!
Dichroic Sun Burst
Experience the magic of dichroic glass which is one of the most expensive glass products today. The core of this artwork surely burst with color and vivid details.
Fire Dance Metal Sun
Made from durable metal, this sculpture can bring in a wild flair of everlasting sunshine in your home.
Gabbi Metal Wall Sculpture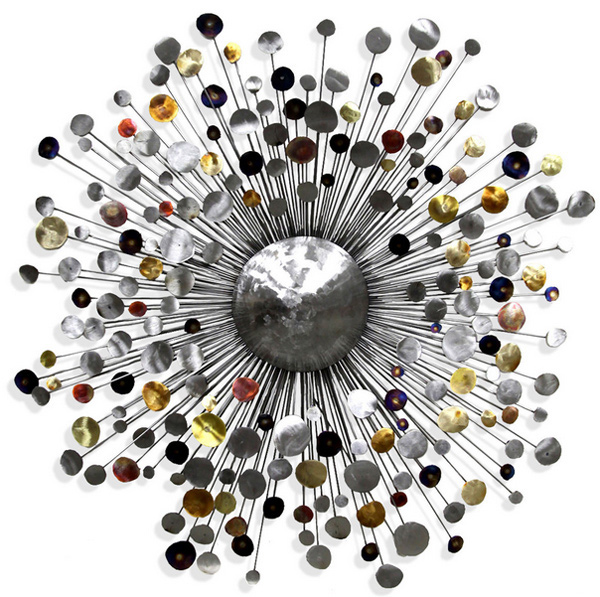 With bursting seams, this sculpture features hand-finished silver, gold, and bronze circles stemming from a central brushed silver circle.
Kachina Sun Laser-Cut Wall Sculpture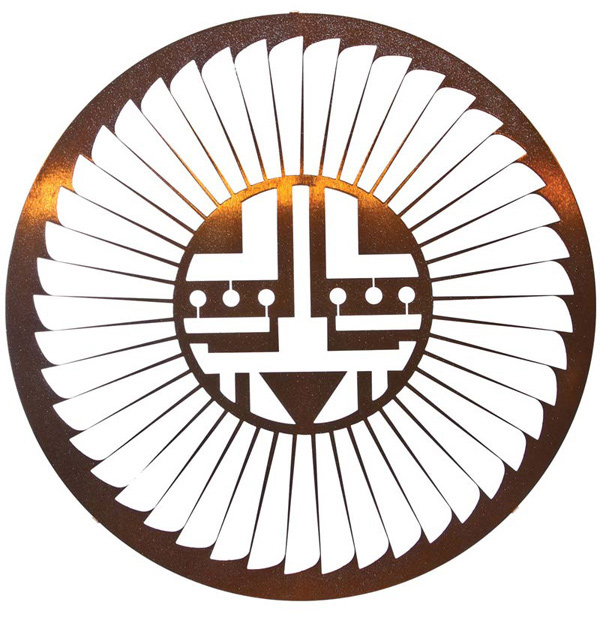 A bold metal masterpiece that can surely add a bold look into your home. The precision laser-cut graphic made it look more stunning.
Afternoon Delight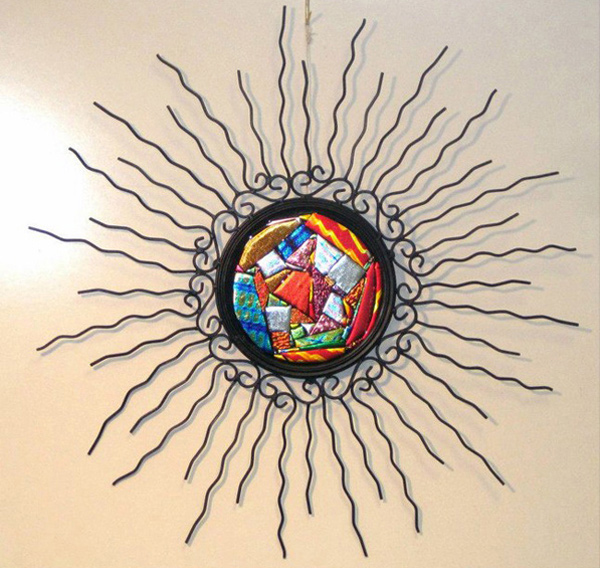 Another masterpiece using dichroic glass in the sun's center. A sculpture that can surely make your room look attractive.
Jewel Drops Mirrored Metal Wall Sculpture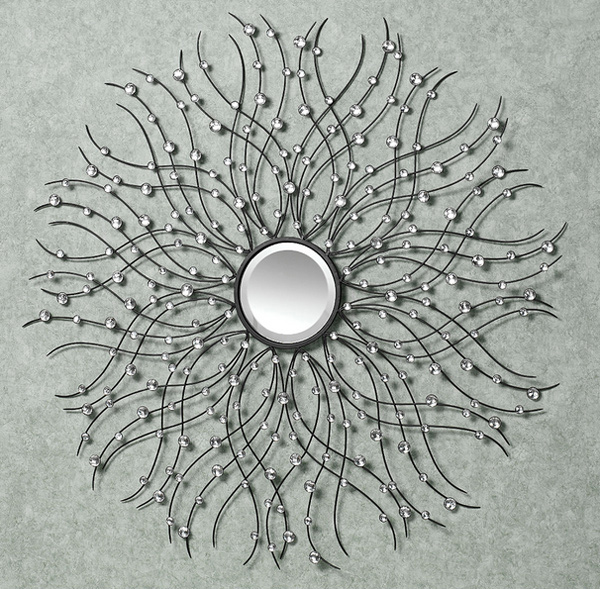 Your home would be filled with dazzling radiance with this Jewel Drops of glittering light. It has a central bevelled mirror with metal frame and black finish.
Land of the Rising Sun Metal Wall Sculpture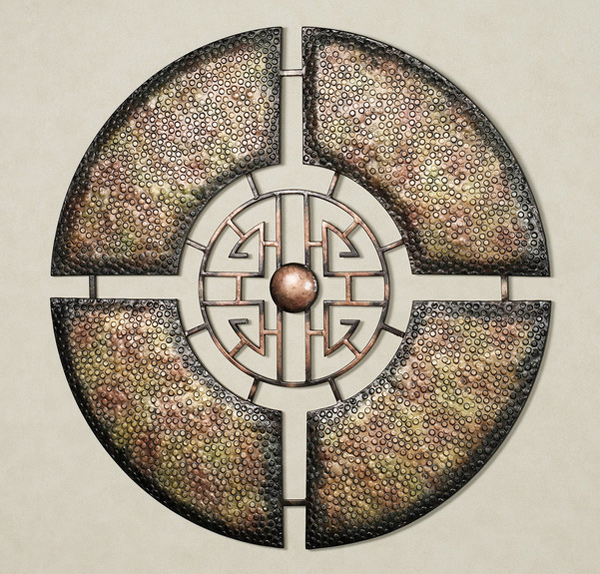 A sun sculpture that features four segments of circle connected by a back frame. The molten background is of gold, bronze and green tones.
Comp 774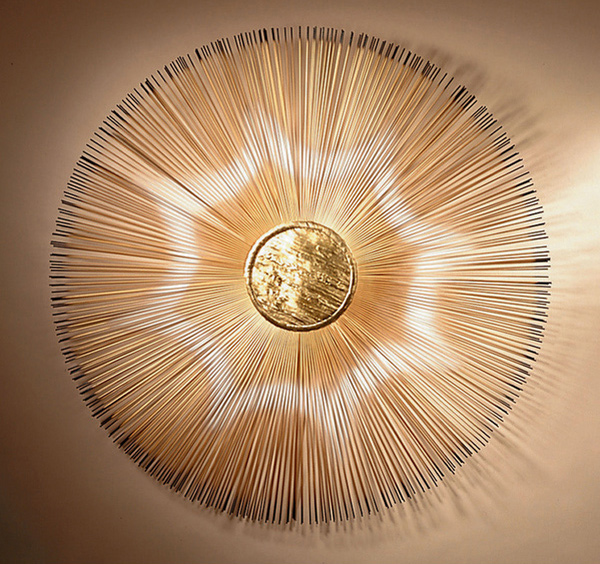 Two layered sunburst wall sculpture with a sensational design. It appears really busting with golden beauty.
Sun Dance Kokopelli Metal Wall Sculpture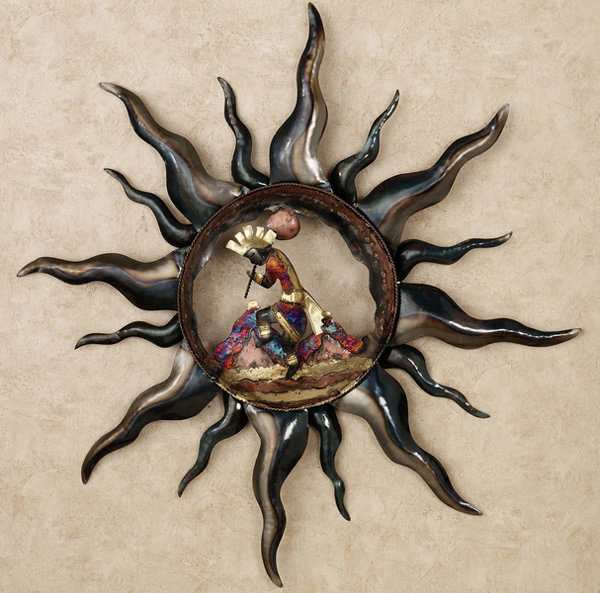 Nestled in the center of this masterpiece is a kokopelli dancer in the desert. The detailed design is handcrafted making it look more beautiful.
Molten Sunburst Sculpture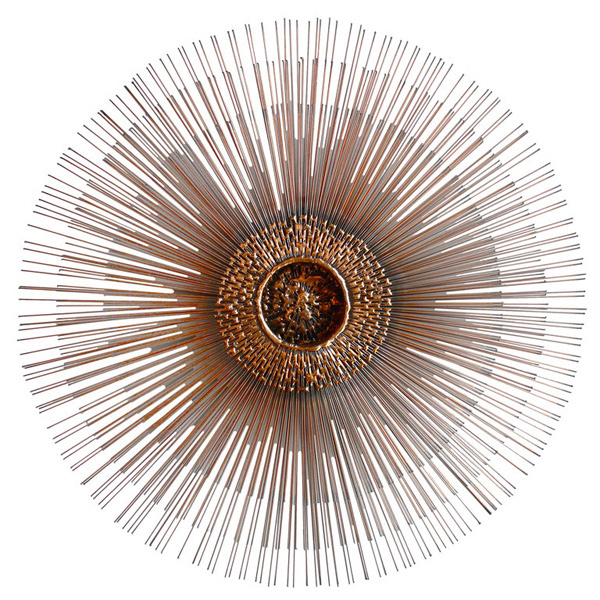 A metal sculpture with molten center using hues of brass and copper. When placed on the wall, this is a sure splendid beauty!
Brass Sunburst and Flying Birds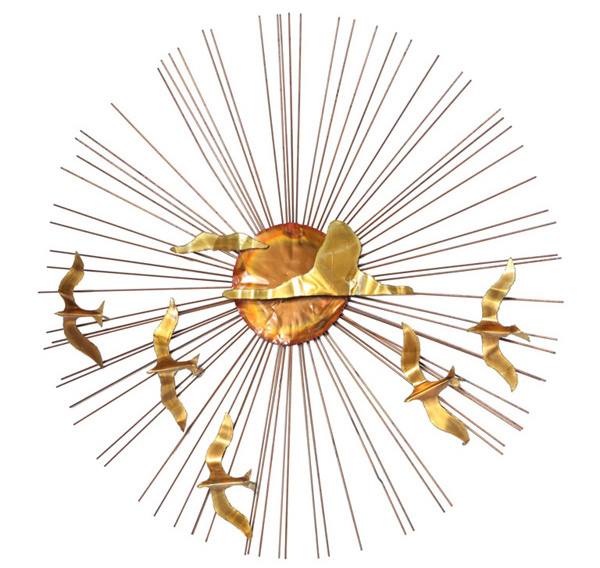 Not just the sun is seen here but also the birds that fly across it making it look more lively.
Culy Q Colors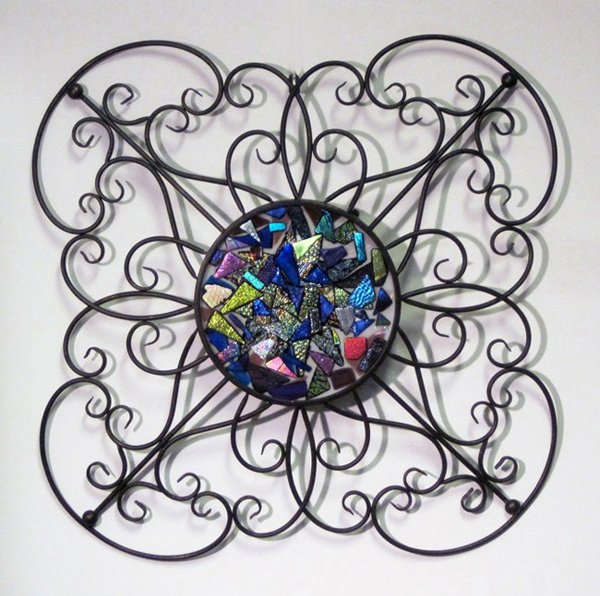 Intricate swirls are used in the outer area of the central circle with dichroic glass. A handcrafted work that can never be duplicated.
Aren't these sun sculptures beautiful? For sure having one can certainly bring radiance to your room. This can be placed in the bedroom, living room and other areas of the house where you want to add some unique touch. Your guests will be totally impressed upon seeing one of those sun wall sculptures in your home's interior. Other than wall sculptures, you can also use throw pillows as decorations for your sofa and couch. You can also use vases, carpets and others.