20 Gorgeous Shabby Chic Beds
What is there to see in a shabby chic design? Is it the aged look that makes it acceptable for furnishings to have some scratches? Is it the eclectic sense that embraces the muted and bright colors? Or perhaps the mixes of different textures and prints that make it interesting and stylish? Well, it is all that and more. The cozy feel it brings coming from its unique look makes us appreciate the classic and vintage vibe more. There is so much more in this shabby chic design the best part is it can get its way to any home style, giving your space a one whimsy look.
The bedroom is one of the favorite spots in homes to create a shabby chic look. This style can be so charming and dainty that it can even be suited for a nursery or a little girl's room. If you want to cop this look you might want to start by getting some old-looking furnishings and furniture. Today we have collected 20 Shabby Chic Beds to get you started. Now, scroll down to see these dreamboats for a tasteful shabby chic treat.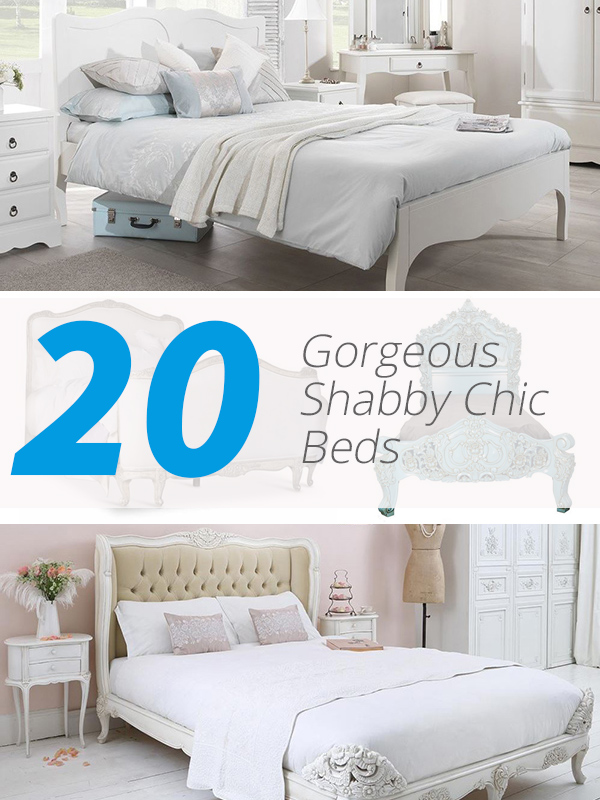 1. Classical White Winged Upholstered Bed – King size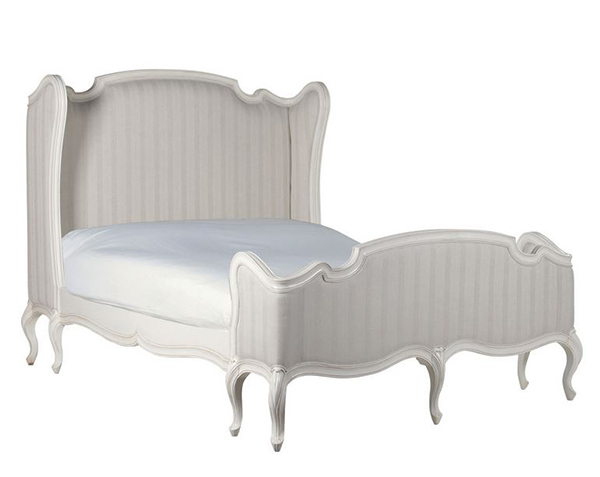 This winged upholstered bed has a shabby chic frame with handmade and intricate carvings that make it a traditional and timeless piece for a bedroom.
2. Avery Casual Cottage French Caned Vintage Ivory Queen Bed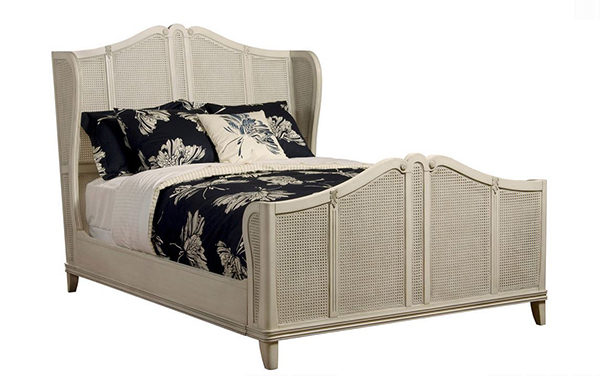 It is the relaxed elegance and natural chic vibe from this vintage bed that make it a darling.
3. Bella French Stripe Linen Upholstered Bed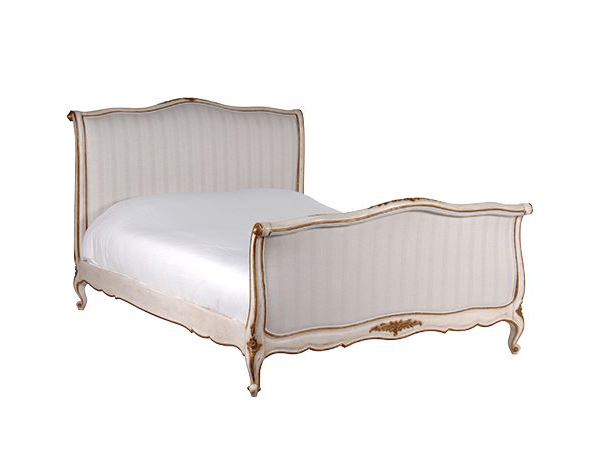 This French bed accentuated with stripe linen is a classic and stylish choice of furniture for a "SC" bedroom style.
4. Bonaparte French Beds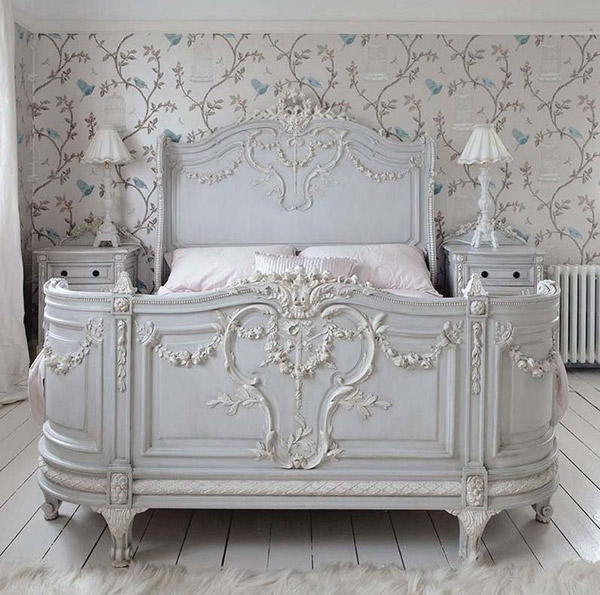 This exquisite bed makes a stunning statement for your shabby chic bedroom. It exudes feminine vibe with floral swags in a pretty vintage light blue tinted white finish.
5. Vintage Bed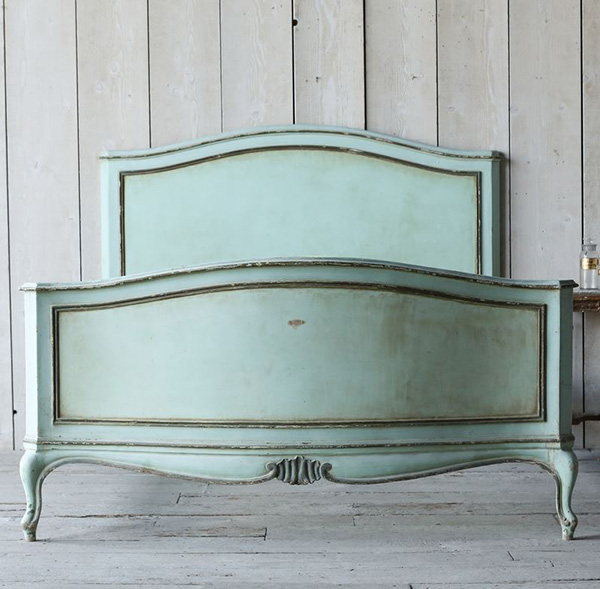 Bring an eye-catching sophistication to your space with this charming vintage bed in bright spearmint green finish and deep teal-highlighted scallop shell detailing.
6.Victoria Full Set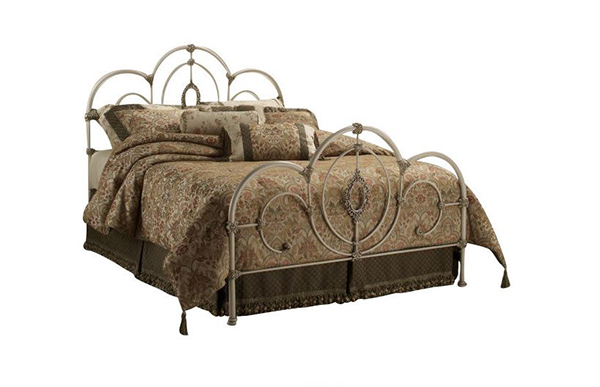 A stunning classic antique bed surrounded by ornate castings and sweeping scrollwork that offers a romantic flair.
7. Eloquence Sophia Queen Silver Two-Tone Bed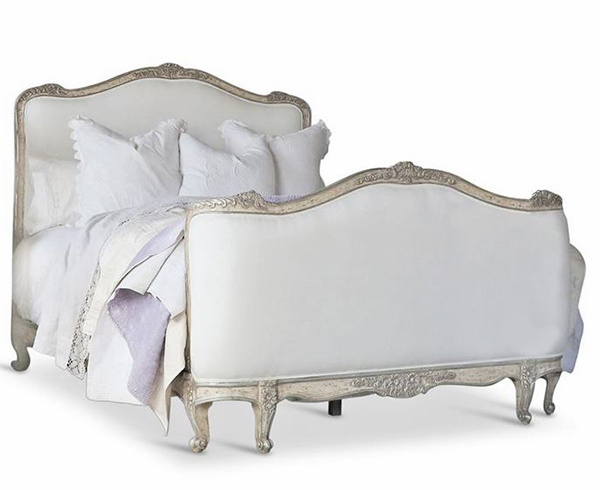 Add a regal feel to your bedroom style with this magnificent bed made in classic Louis XV Corbeille style.
8. Hooker Furniture Bedroom Sunset Point California King Shelter Bed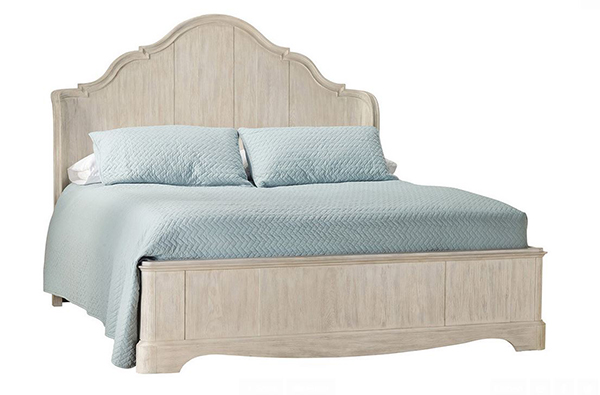 A dash of chic and a casual country feel makes this bed sophisticated and relaxing.
9. Eloquence Dauphine King Bed in Beach House Natural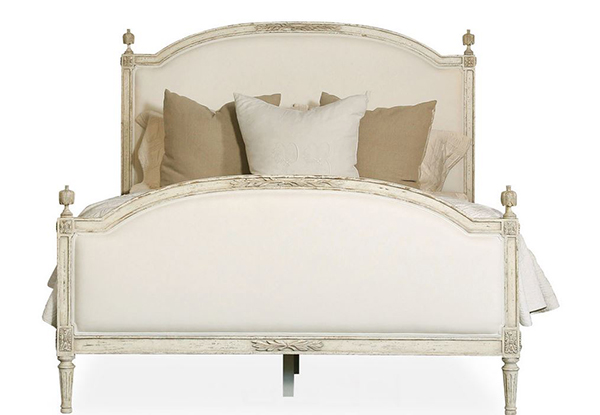 Give your shabby-chic-styled bedroom a touch of beach vibe with this elegant Swedish arching framed bed.
10. Lexington Twilight Bay Hathaway Panel Bed
Fresh and sophisticated casual elegance is what this panel bed offers.
11. Eloquence Blanka Queen Cane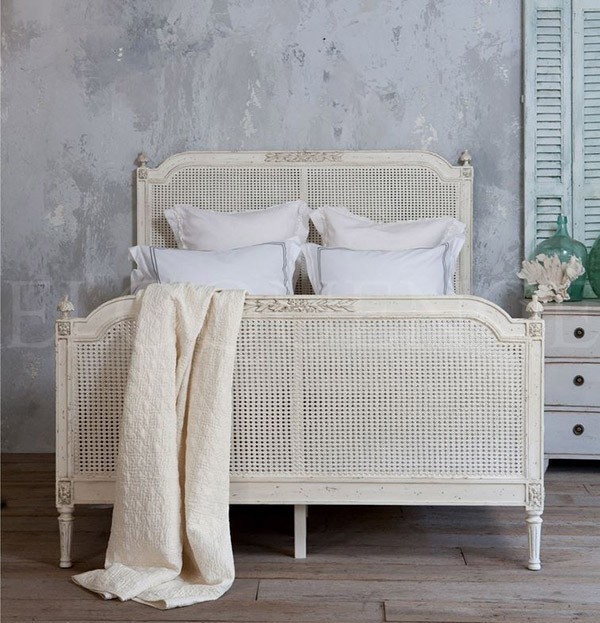 Bring a shabby chic elegance to your room with this lovely antique white varnished bed featuring carved accents, single caned headboard and double caned footboard.
12.Romance Double Bed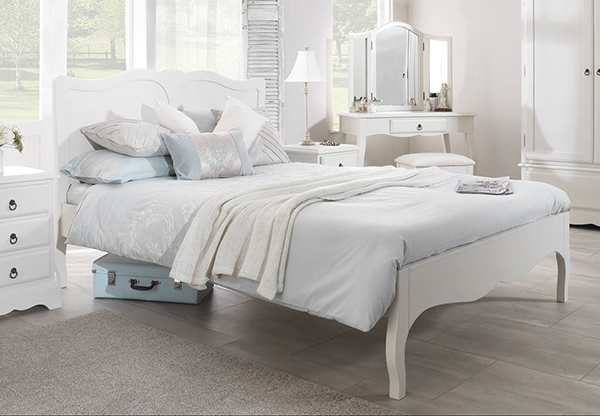 I love the crisp white and the curves of this antique bed perfect for a shabby chic style with romantic elegance.
13. Fiona Luxe Bed – Robins Egg Blue with Wood Panel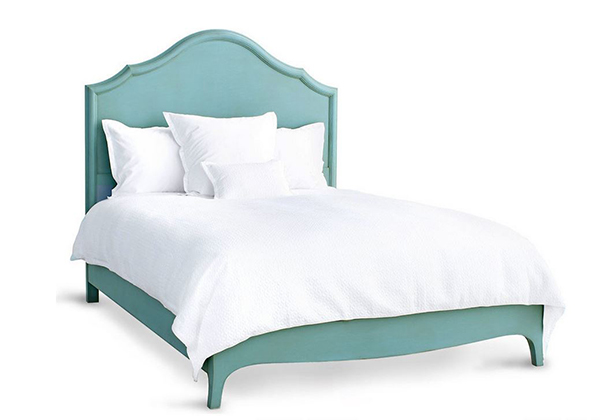 A delightful color of Robins Egg Blue for a bed is sure to make an inviting and striking statement in any bedroom.
14. King Panel Bed in Antique Chipped White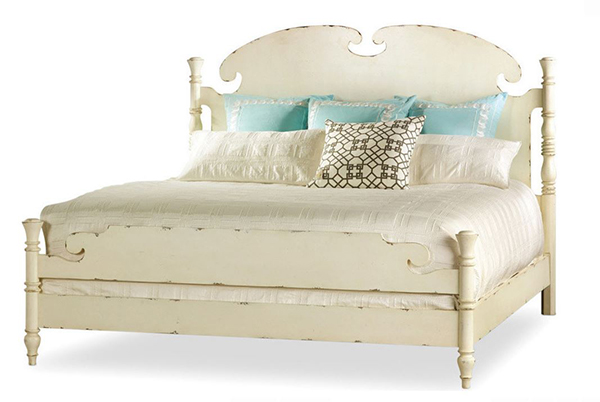 The chipped antique white finish and elaborately carved turned posts make this vintage bed a charming shabby chic find.
15. Provencal Velvet Upholstered Bed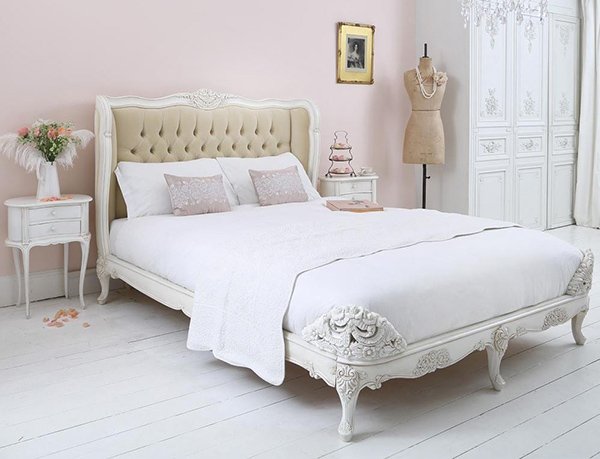 If you want a bit of luxury in your bedroom, then this distinguished piece is what you are looking for! Its classic distressed antique white finish and upholstered cream velvet with intricately hand-carved headboard crest and corner pieces offer elegance and grandeur.
16. Fabulous & Rococo – Blue Heaven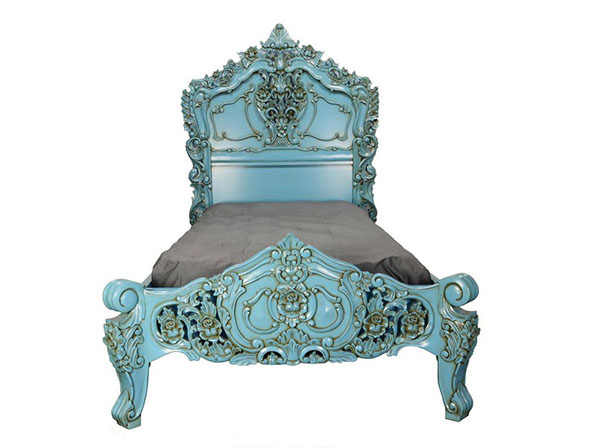 A piece of functional art on its own, this bed made from solid mahogany with crisp , hand-painted light blue lacquer finish offers drama and grandeur to your bedroom.
17. Classic Hand crafted Louis XV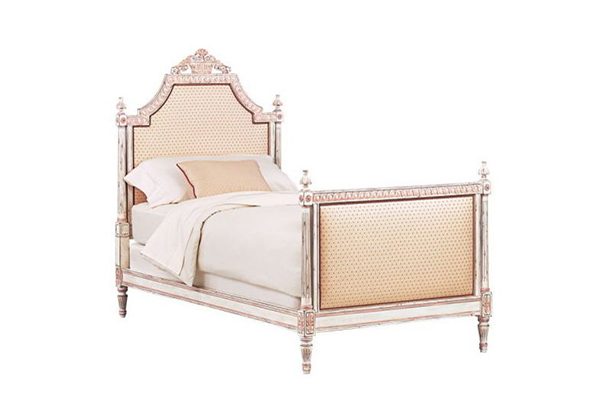 A lovely twin bed for your little ones that offers vintage flair and elegant style.
18. AFK Dominique L'Argent Tufted Bed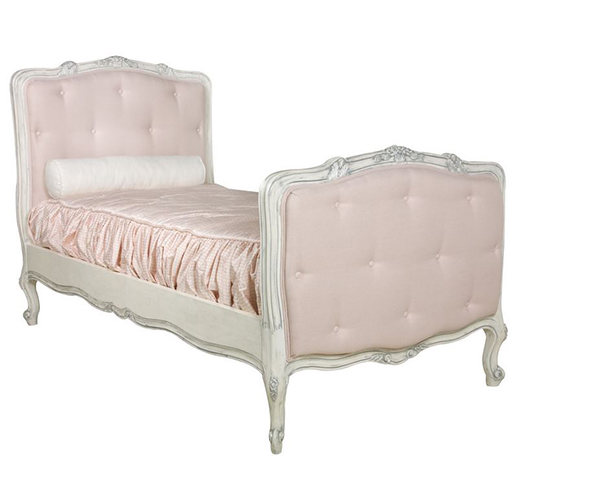 A blend of sweet and regal charm, this bed will add whimsy and glam to your child's room.
19. Dunbar Iron Bed in Queen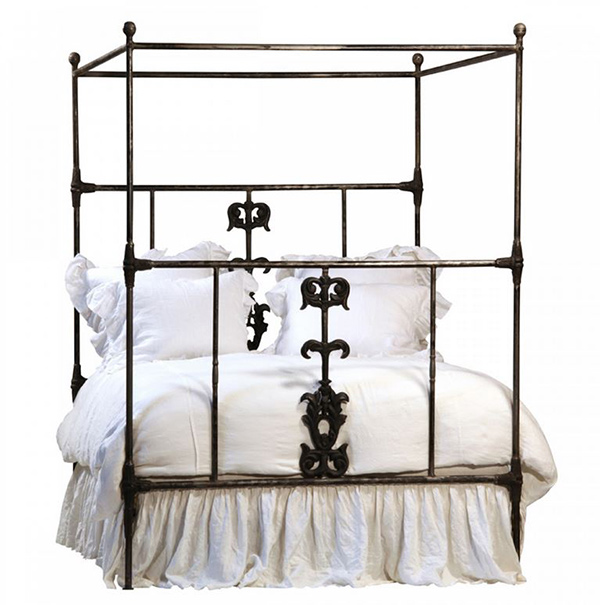 This iron-framed bed is beautifully made giving a classy vintage feel in a shabby chic space.
20. Palu Lorraine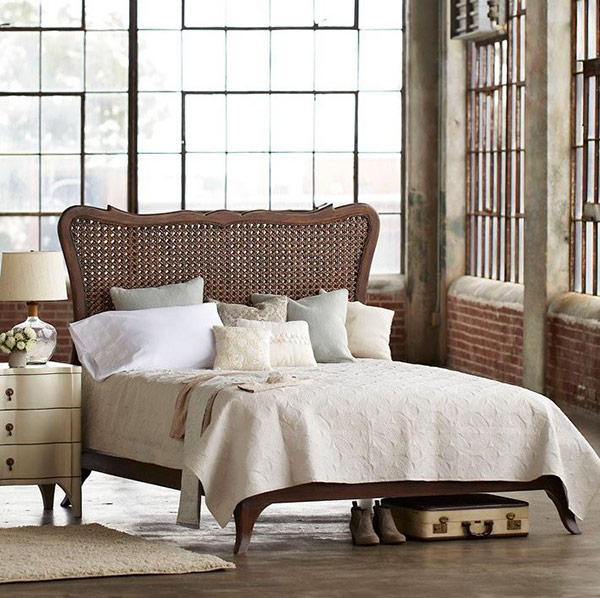 Give your bedroom space the warmth and elegance of this rich brown bed made from solid mahogany wood. This is a one gorgeous piece that lends an old-age vibe.
Shabby chic bedroom is a style great for romantic flairs and relaxing vibe. It is not limited to old pieces of furniture, you can also add some modern furnishings as long as the end result will exude vintage and old feel. This design embraces both grandeur and simplicity. The elegance of the classic designs and the charm of the casual scratches here and there on furniture and furnishings that makes shabby chic eclectic and casual at the same time. Among the beautiful beds we have on our list which one do you think will best fit your shabby chic room?