23 Rustic Appeal of Plank Dining Tables
We all know that a dining table is a fundamental piece of home furniture that should never be missing in any kitchen or dining setting. Tables are more usually demarcated by other norm such as the element from which they are prepared, the function for which they are assembled, the appearance they take, and the fashion of any further decoration. One of the commonly used materials for tables is from reclaimed woods which are shaped flatly calling it a plank table.
Plank table is a kind of furniture consisting of a long, flat piece of timber used as its main material. The beauty of the wood or timber is very versatile which can be a perfect piece in dining room either for a contemporary or rustic designed homes. To further appreciate the beauty of this table and to convince you more to have this for your homes then try to scroll down on this collection of plank tables.
1. Plank Dining Table and Bench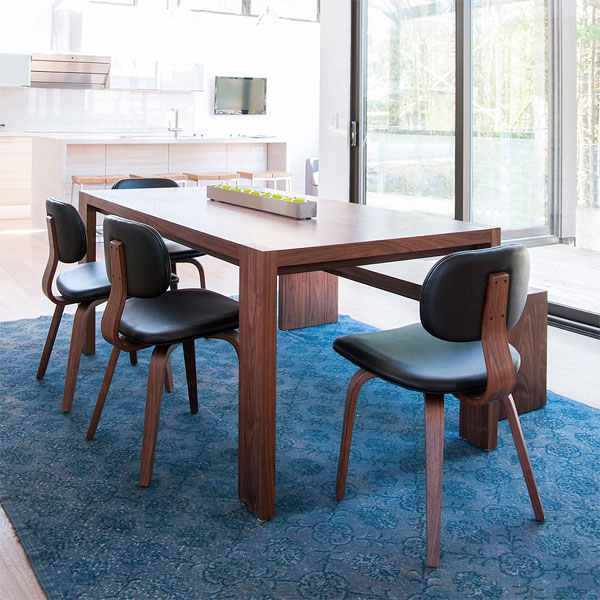 Have a modern piece for your dining room made from walnut that displays clean and contemporary lines.
2. Wood & Iron Base Live Edge Dining Table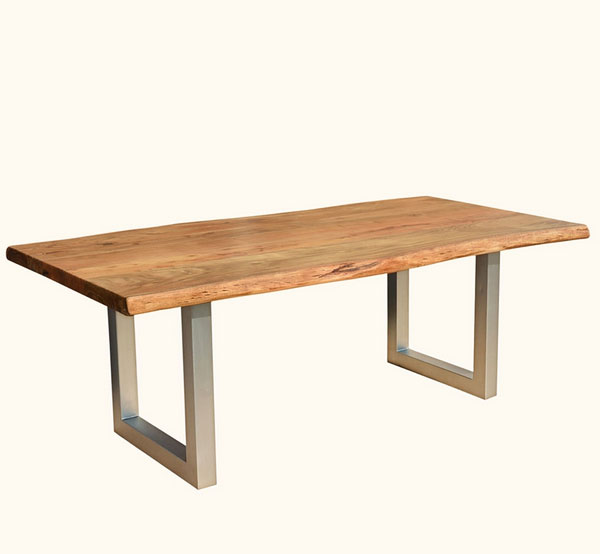 Add a foretaste of industrial furniture to your dining room topped with acacia wood.
3. School House Plank Dining Table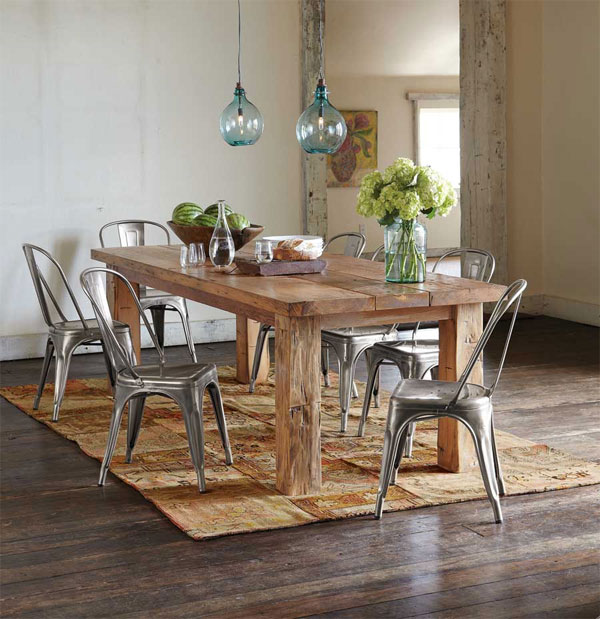 A table made from recycled pine floor boards offering an earthy feel.
4. NOX Tables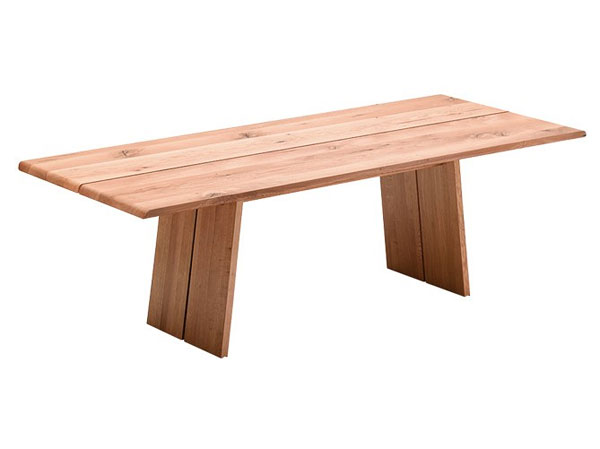 This table is made naturally from wood that emphasizes a primeval nature.
5. Archie-L-200 Table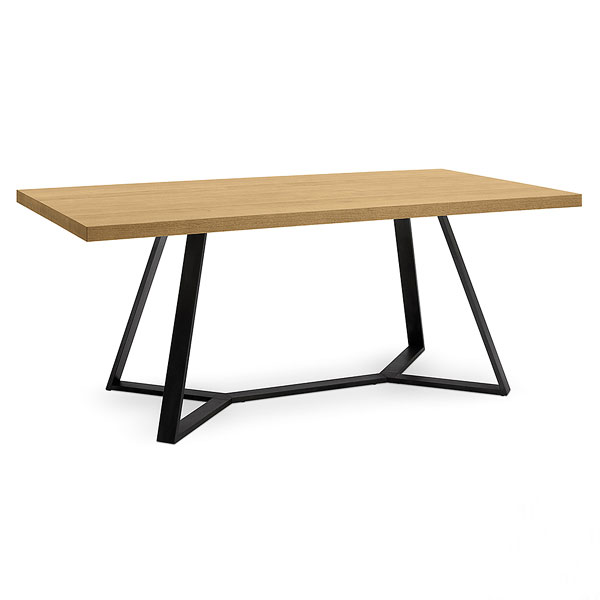 The table takes in a fine Italian craftsmanship and an inventive design.
6. Ellis Farm Tables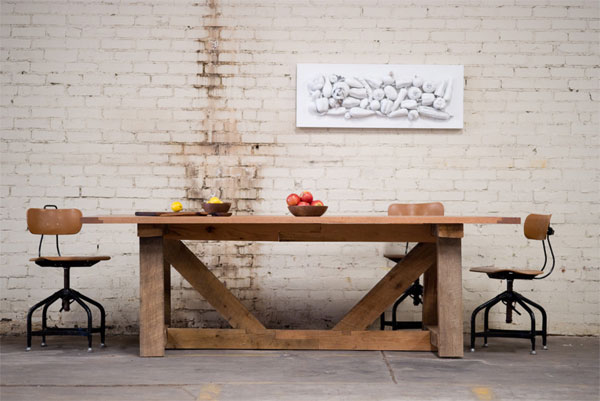 This table has an immense stability of rustic farm table and a smooth cleanable surface apposite for everyday use.
7. Industrial X Frame Reclaimed Wood Table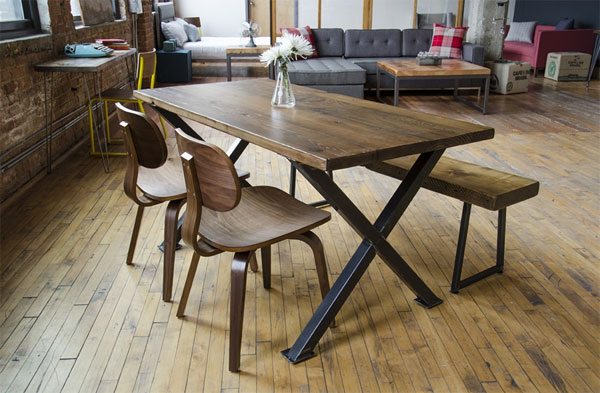 Surely wooden tables can be completed with wooden chairs and benches.
8. Merida Natural Dining Table with Hairpin Legs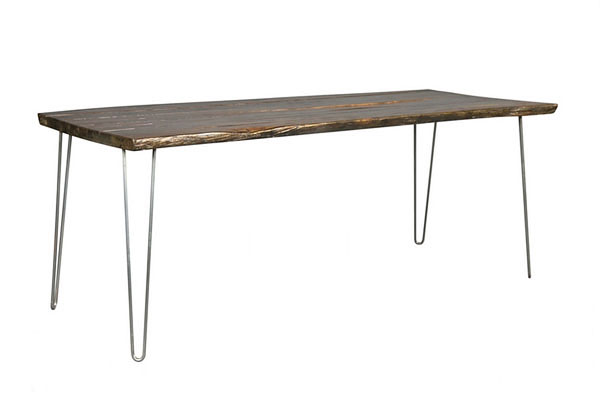 The table highlights the natural beauty of 200 year old antique Elm wood.
9. Edge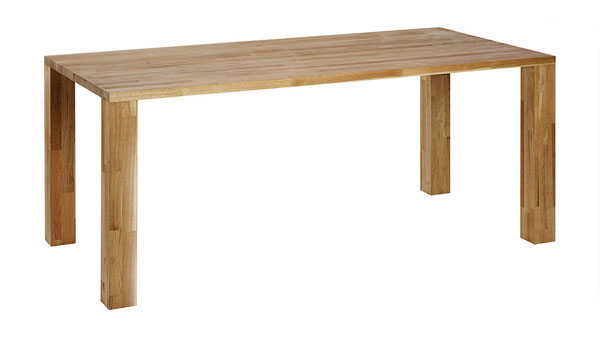 This table allows versatility of styling options which can be mixed in any style of a home.
10. McKay 88″ Rustic Dining Table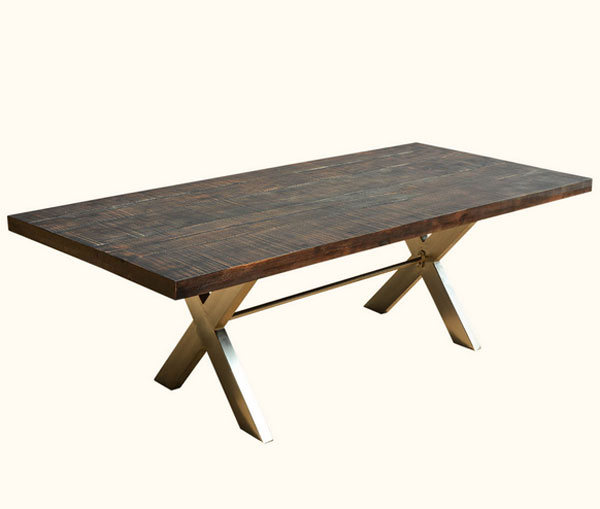 Wooden tables can also achieve a modern look when you paired it with modern materials.
11. V4 Reclaimed Wood Plank Dining Table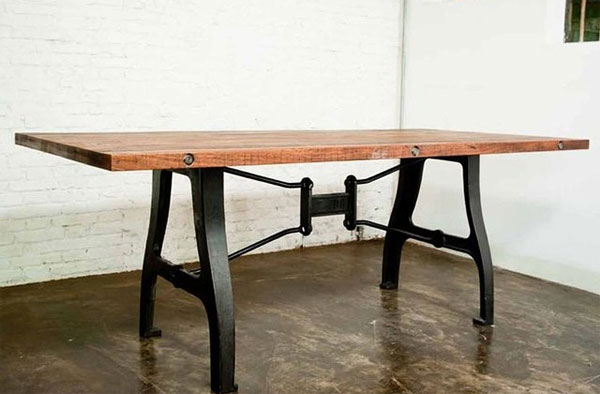 This table will add a very industrial modern look for your any general table needs.
12. Baron Hard Maple Live-Edge Dining Tables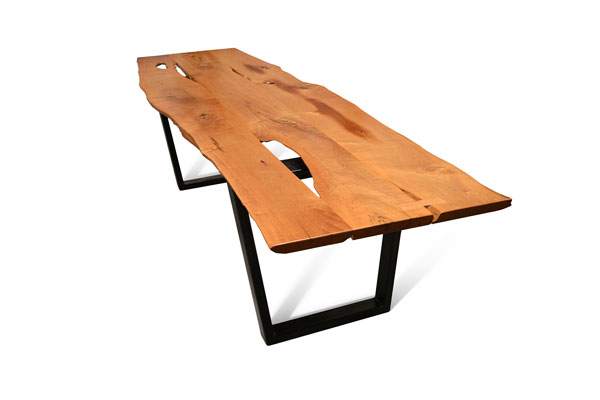 A marvelous maple will surely be the center of great conversation over incredible meals.
13. Modern Anne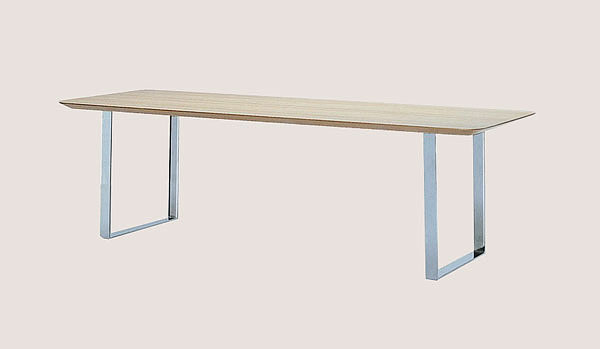 A thinly cut slab wood looks o very sexy as furniture for your dining room.
14. Larkspur Trestle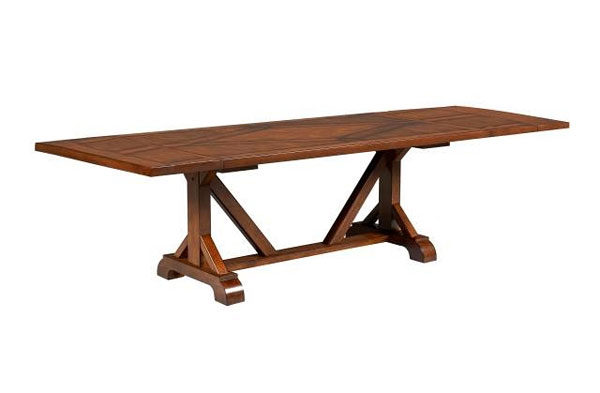 This can be a perfect piece for your home especially when rustic style is your option.
15. Brenton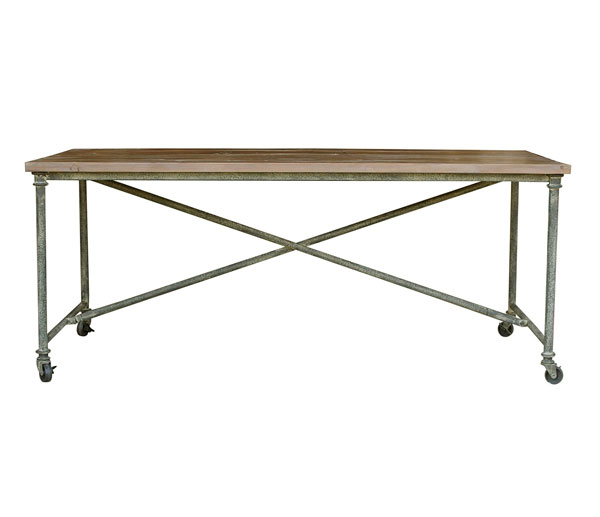 The style of this table can be wonderful furniture for an industrial planned homes.
16. Solid Wood Trestle Pedestal Dining Tables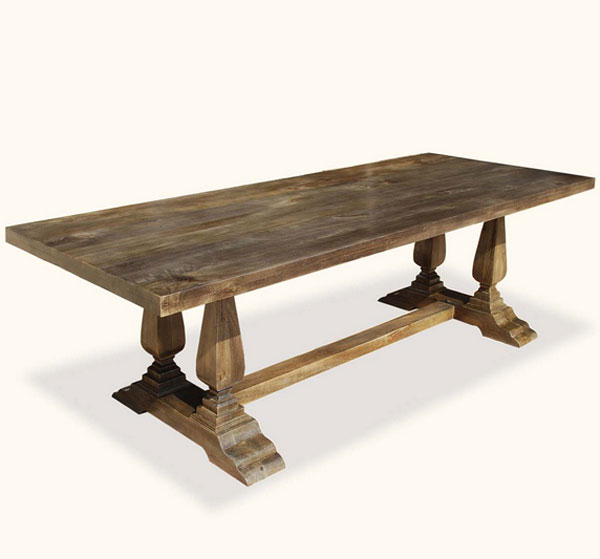 The extensiveness of this table can surely uphold family gatherings.
17. 138″ Wood Dining Room Tables
The extensive length of this table will undeniably accommodate large number of guests.
18. Plank Dining Tables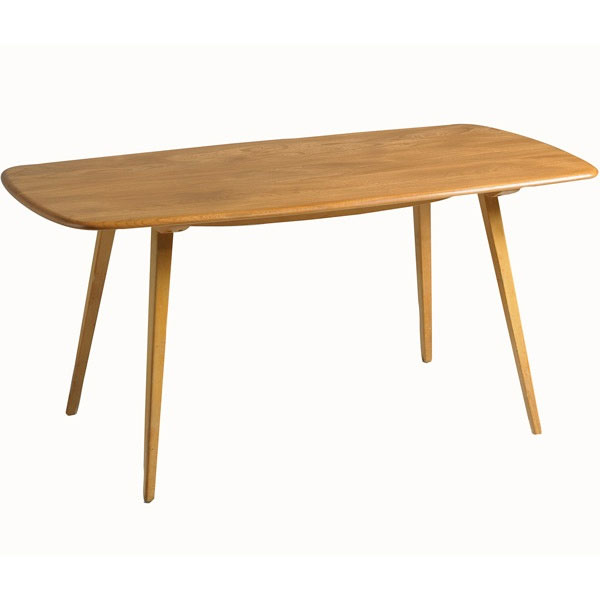 The texture of this table looks very smooth and has a great color stain that blended just right.
19. Plank Dining Tables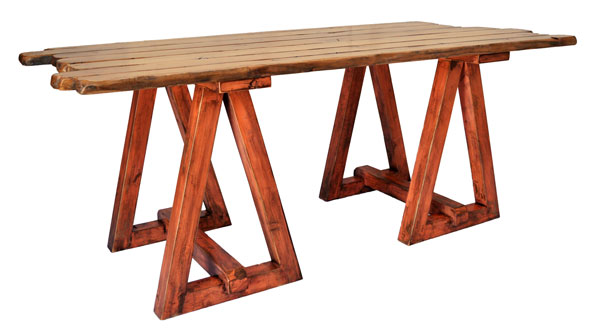 The table appears to be sturdy and is ideal for an outdoor dining setting.
20. BedrockPlank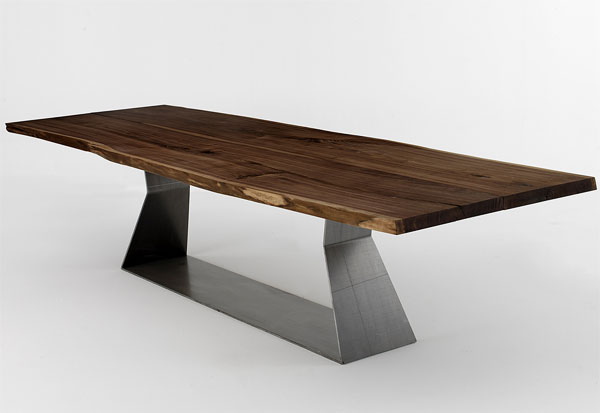 This one got a unique leg, wood and metals a perfect combination.
21. Zeppelin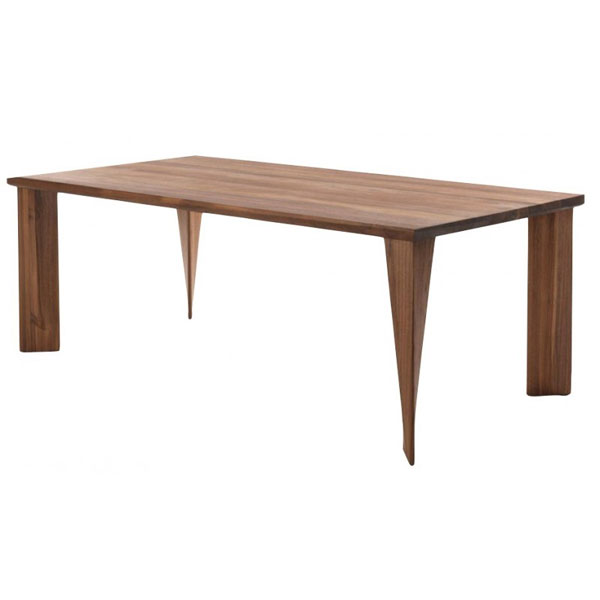 It is really fascinating when a designer thinks outside the box; a design that is fresh and new!
22. Vegan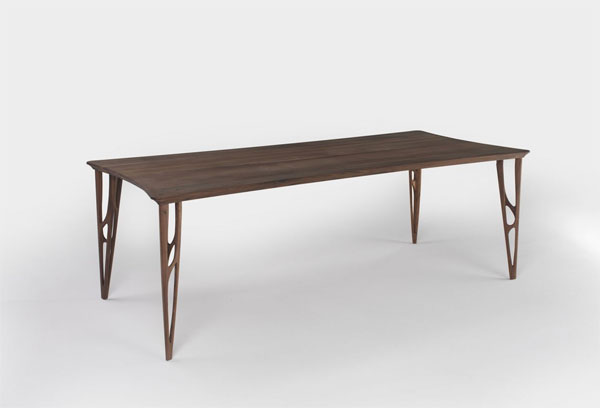 This table seems to have a modern or contemporary appeal that will enhance the beauty of your furnishing.
23. Dylan 36″x53″ Dining Table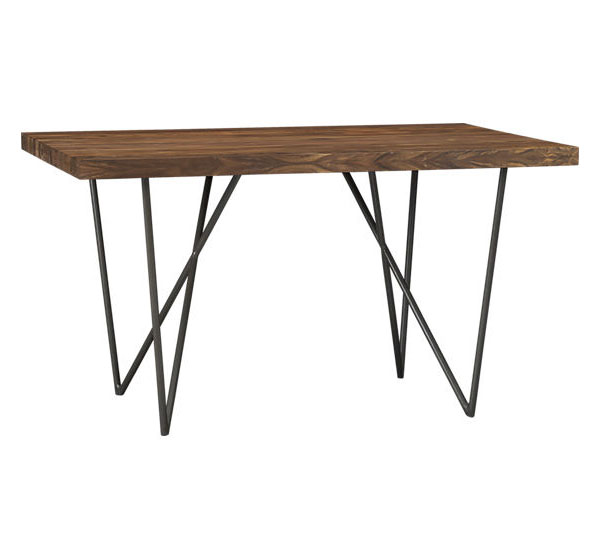 The legs are very fashionable and chic creating an only one of its kind appeal.
Having this kind of table for your dining room will certainly bring an outstanding look. Its softness and simplicity creates an extensive effect to the dining setting and aura of the room. But then, dining tables can have many shapes and style that will suit your taste and your own personal choice.