15 Animal Print Bedroom Benches for Safari Inspired Bedrooms
We cannot blame you if you are so into animal printed stuffs because they do look cute and fashionable. These prints became a trend for clothing, bags, accessories and yes, even for the furniture. We know for a fact that if we combine animal printed stuffs together, it would tend to look noisy that is why it is better to just use it as accent furniture. Although, there are also some who are really into these prints and decide to have a whole bunch of it in their spaces. Well, sometimes, combining prints also work depending on how you do it.
But as per observation, most people prefer to add animal prints furniture as accent to their spaces. Like you can find an ottoman in the living room, an end chair for the dining room, a chaise on the hallway or even a bench for the bedroom. Speaking about bedroom benches, we have gathered just that today and all of them have animal prints. You will get a variety of prints from leopard, zebra, giraffe, cow and others. Now, come a take some time to look at this list we have for you.
Zebra Needlepoint Bench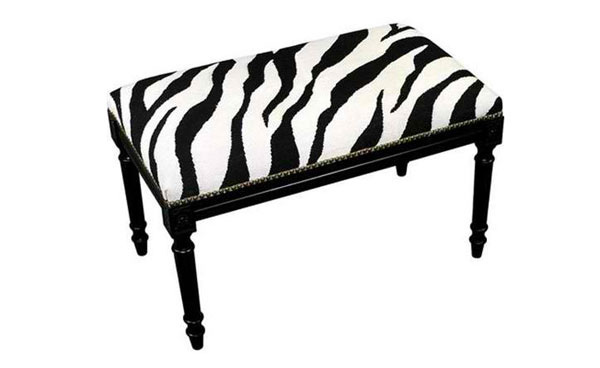 This bench makes a great animal print accent piece a bedroom. It has padded seat, needle pointed entirely by hand of 100% wool. It's hardwood frame has lovely details as it is meticulously hand crafted in fluted legs crowned in carved florettes.
Vintage Bench Recovered in Zebra Chenille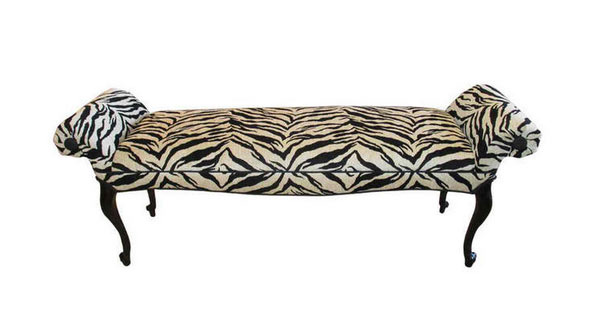 This 1920's bench is upholstered in a striking zebra print and lovely curves for the legs.
Turn of the Century Bamboo Bench with Storage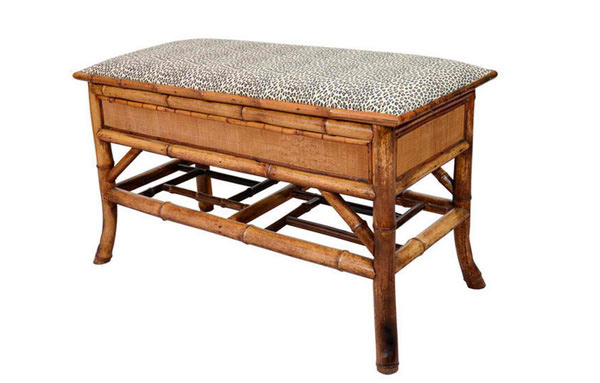 Even if you have an Asian themed bedroom, you can bring in a Safari twist with this leopard bamboo bench.
Remington Cowhide Bench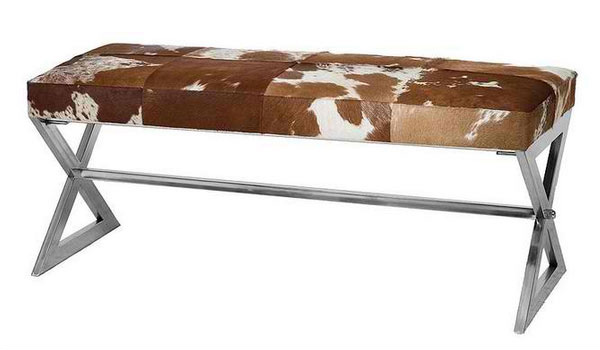 The Old West style is paired with modern metal with hide and leather combining the clean lines of contemporary style with classic style.
Hollywood Regency Wrought Iron Bench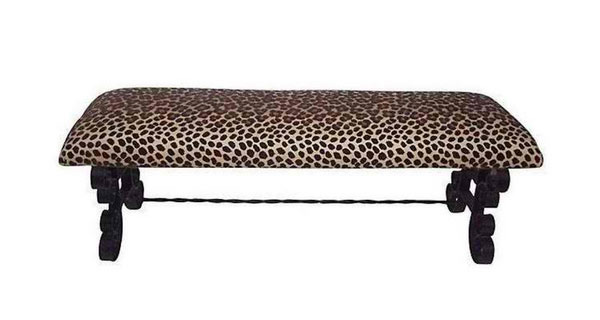 Get a glamorous appeal with this ornate metal work and beautiful leopard print upholstery that will certainly fit any space!
Safavieh Zambia Zebra Bench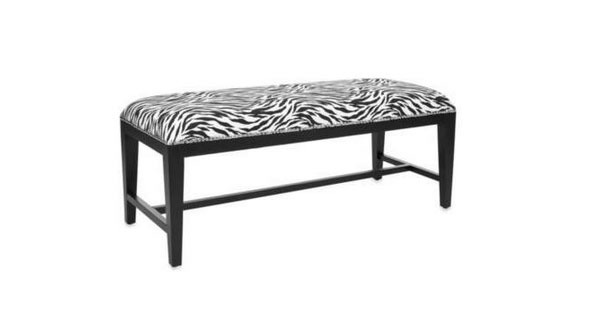 Add some exciting print to your bedroom with this zebra bench!
South African Springbok Hide Bench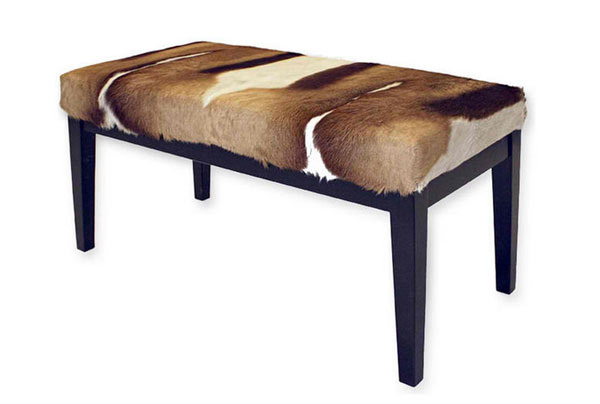 Get a touch of safari-chic style for your bedroom with sleek dark wood legs and zebra print. Such a pair of style indeed!
BT 279 Traditional Bench Seat with Animal Print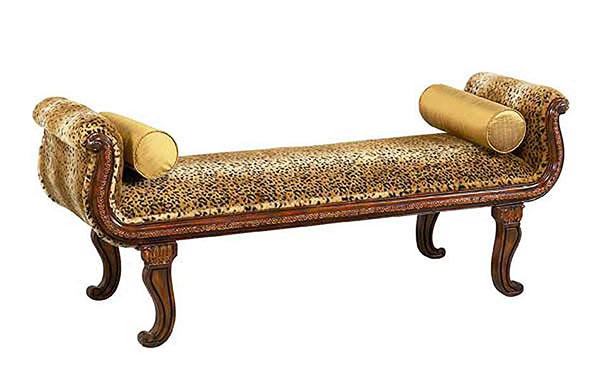 Talk about elegance and sophistication! This bench will surely give that appeal to your bedroom.
Zebra Hide Bench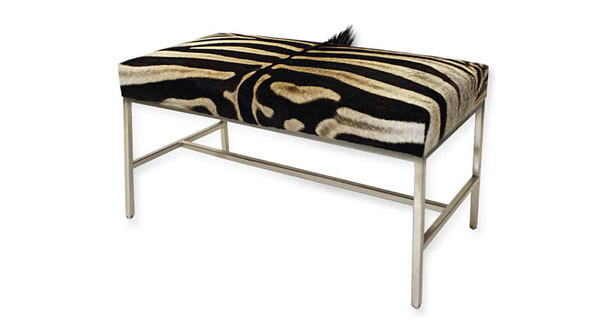 Your bedroom will surely feel glamorous as well as modern with the natural black and gold stripes of this bench with sleek metal legs.
Wild Side Bench Seat with Storage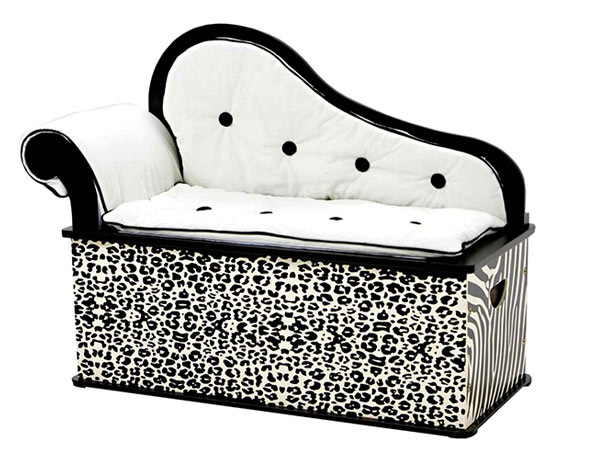 If you think this is an ordinary bench, you are totally wrong! It is a storage too while you enjoy animal prints on all sides!
Zambi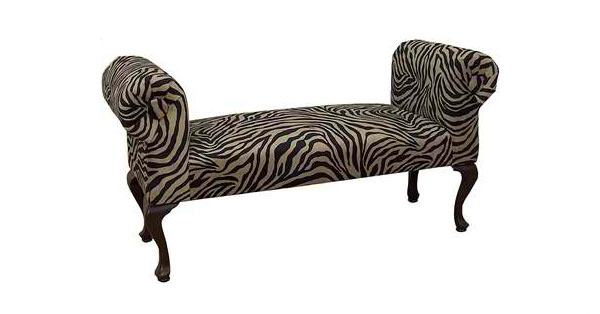 A stunning bench with that lovely colors and curves for the legs.
Hadley Bench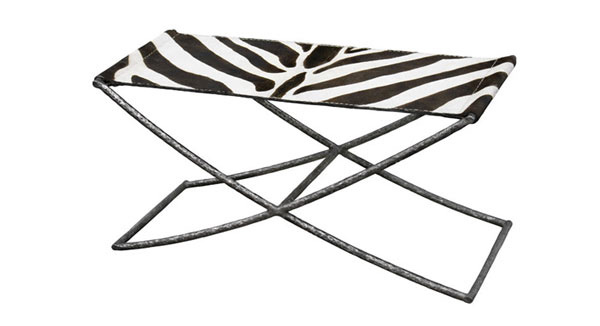 If you want a bench with slim lines, then grab this Hadley Bench and you'll get your style!
Accent Furniture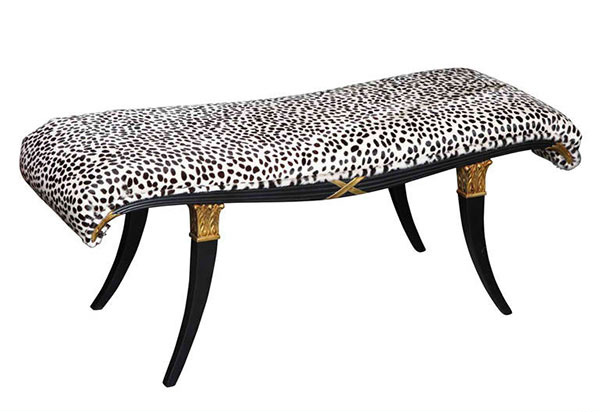 We fell in love with the gold accents of this bench that has curvaceous design. A bedroom with this one will never be boring!
Chelsea Home Furniture – Triad Holly Giraffe Bench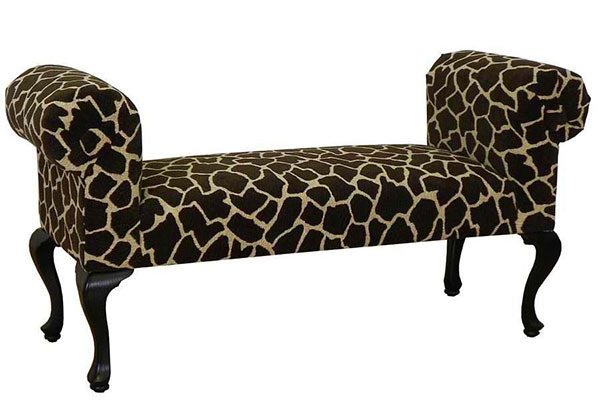 This giraffe printed bench is so gorgeous you'd certainly decide to get one as your own.
Modern Cowhide 52-Inch-W x 18-Inch-H Ottoman Bench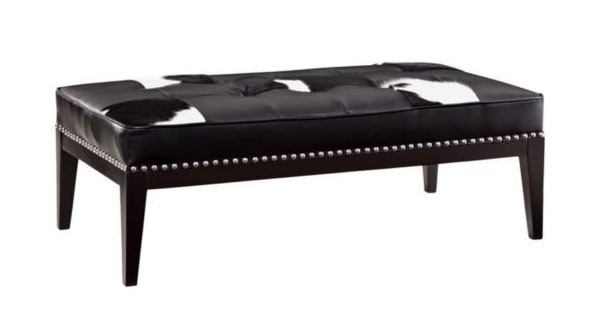 Silver nail head detailing surround this modern cowhide bench. Pretty, isn't it?
Want to get that Safari themed bedroom? This list will surely give you ideas on what you can use as a bench for your bedroom. You can place it at the foot of the bed or also on one side of your bedroom. It can also work well as a vanity bench too. You can decide whether to use only one print or combine a variety of it. Just make sure that it won't look too noisy because a bedroom is meant for relaxation and the last thing you want would be a noisy bedroom aura. You can check on this list of bedrooms with leopard accents so you can see how a bedroom bench with this print can work.