20 Gorgeous Extra Large Rectangular Dining Tables
Here is another awesome list we have put up together for you guys! A list about 20 Gorgeous Extra Large Rectangular Dining Tables! This is one list we can always check out if say, you have one large family to feed. Of course, that does not always have to be the case because, if you love hosting dinners at home, even when you have a slightly smaller family, these tables are the ones for you!
Let us go ahead and check out the 20 Gorgeous Extra Large Rectangular Dining Tables below and do tell us what you think about them because they are just plain stunning! The designs range from wooden tables to stainless steel ones and even to tables with glass tops! Here they are!
1. Newport Dining Set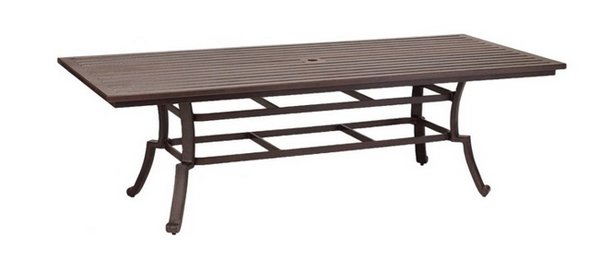 Made with simple lines and curved arms in mind, this modern dining set offers a large dining area with elegant looks that will illuminate your entire dining area.
2. 130″ Rustic Large Solid Wood Rectangular Dining Table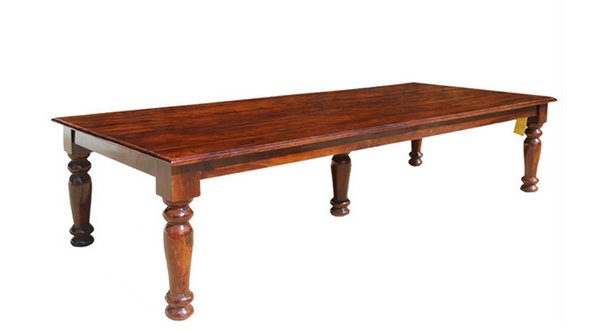 The entire table is handmade with solid Indian Rosewood, a hardwood favored by craftsmen for its strength, durability, and unique wood grain patterns.
3. Calistoga Industrial Rustic Galvanized Steel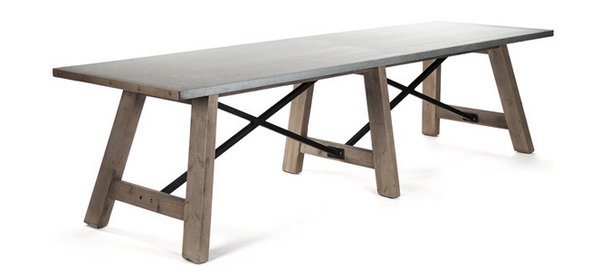 Gather the whole gang around this extra-large industrial dining room table. The solid oak and iron trestle base offer ample legroom and support the gorgeous galvanized steel table top, finished in acid-washed zinc for a uniquely rustic look.
4. 17th C. Monastery Rectangular Dining Table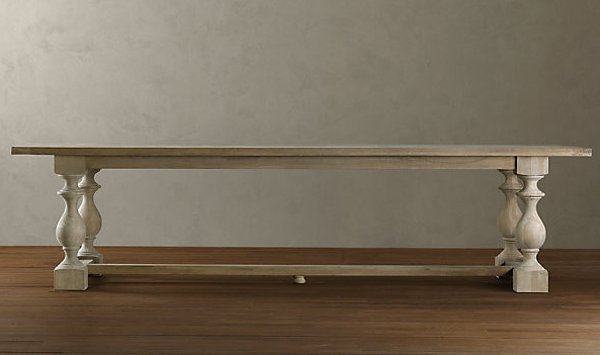 I love the color of the finish and the size of this table.
5. British Colonial Rectangular Dining Table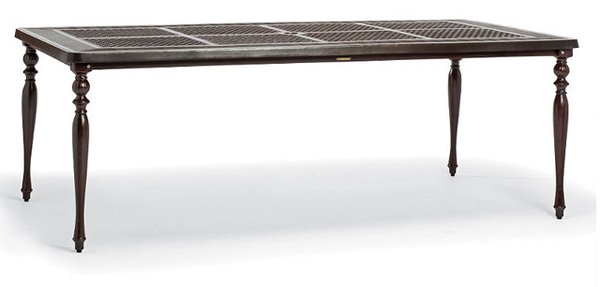 This British Colonial Dining Collection invites you to entertain with a unique blend of classically inspired forms featuring a generous dash of the exotic.
6. Solid Wood Extra Large 120″ Double Pedestal Dining Table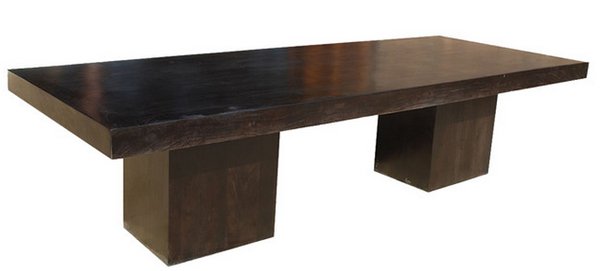 This handmade table is built with Indian Rosewood, a high quality hardwood that is strong and durable with a dark and light wood grain. This edgy design works with chairs or benches.
7. Extra Large King Demure Mahogany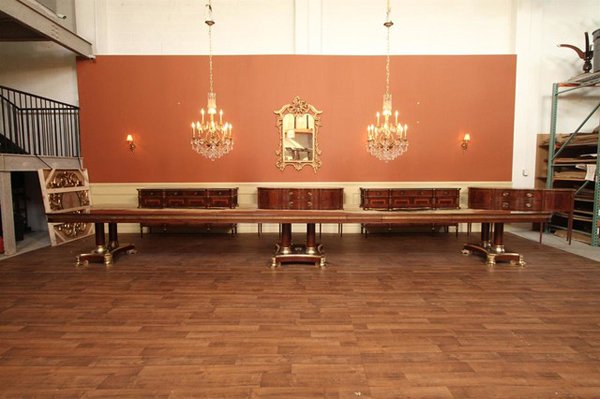 This extra-large dining room table is shown here at its largest size configuration, this King Demure dining table can open to 22 feet.
8. Gerard Masculine French Country Carved Wood Dining Table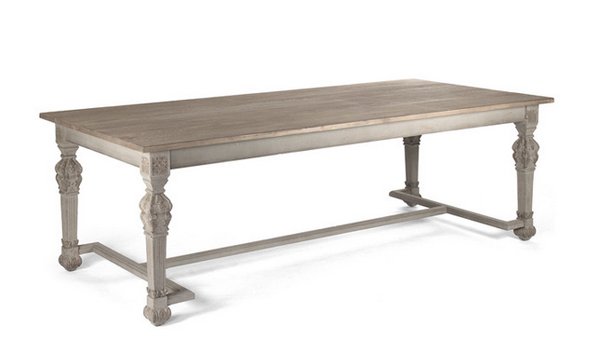 Raise a glass to your exquisite taste as you friends and family enjoy this French country farmhouse dining table. With exceptional attention to detail, the intricate carvings on the table legs evoke architectural pillars.
9. Glass Top & Solid Wood Dining Table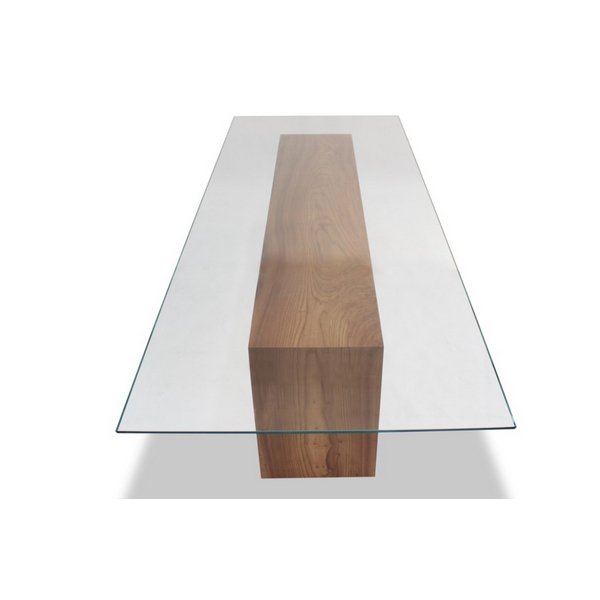 Add authenticity to your decor with this reclaimed wood dining table. This stately table was constructed from large planks of solid Brazilian Araucária salvaged wood.
10. Hampton Double Pedestal Dining Table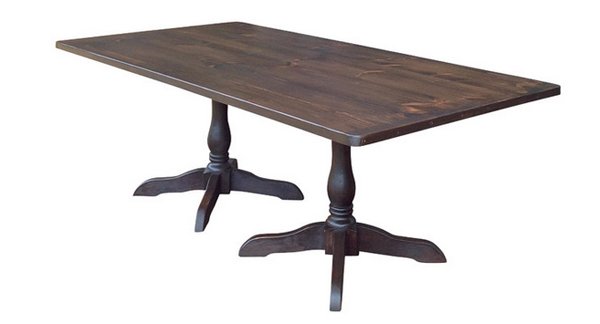 Whether you're hosting Thanksgiving or just having a few friends for a dinner party, this double pedestal dining table is the ideal spot for a memorable meal. Distressed in espresso stain, you'll savor your meal as well as this unique design.
11. Hampton Large Dining Table
Oversized all-weather wicker with a slightly weathered look inspired by classic whitewashed country home styles.
12. Double Pedestal Large Rectangular Dining Table w/ Extensions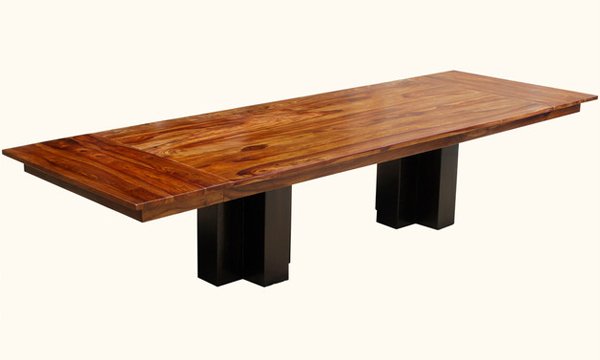 This dining room table is made from solid wood. How do you like it?
13. Large Dining Room Table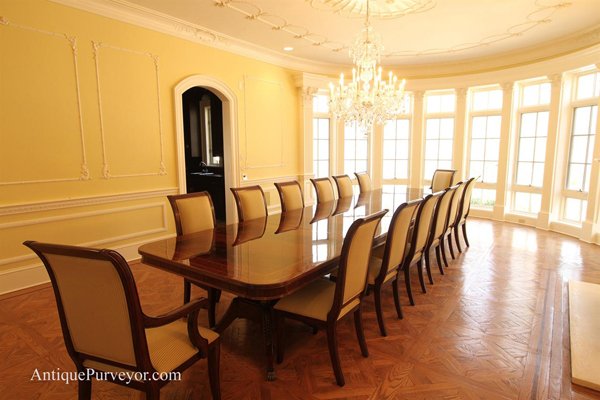 Extra-large and long American made high end mahogany dining room table. This is an eight to sixteen foot table and can seat up 20 people.
14. Long Dining Room Table with Chandelier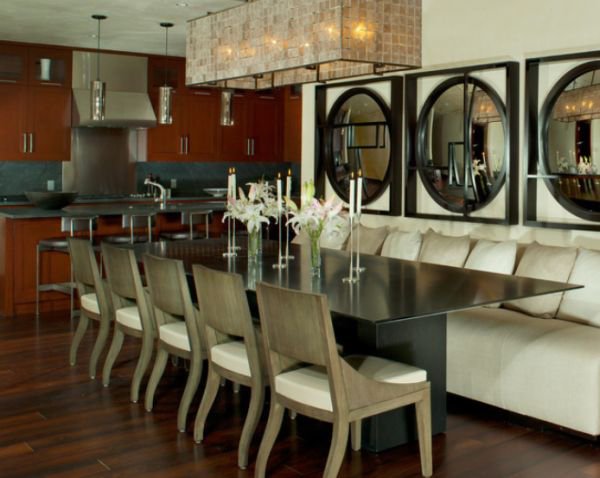 This sure is one stunning dining room table with a great finish and lovely surroundings. Note the great chandelier and fabulous mirrors on the wall.
15. Modern Long Dining Room Tables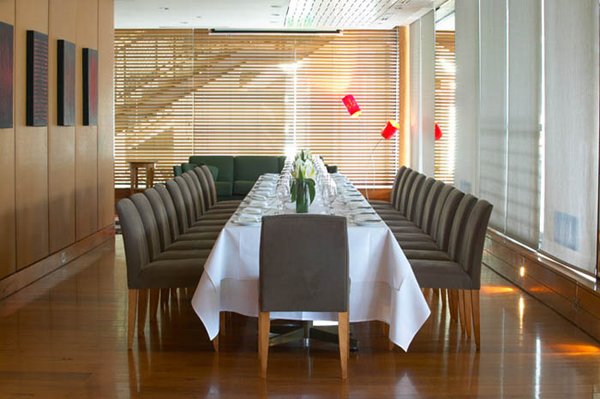 Feels more like having a meeting than dinner on this table – well, this table was designed to be able to be as functional as it could – whether for the home or for work!
16. Trestle Pedestal Large Wood Transitional Rectangular Dining Table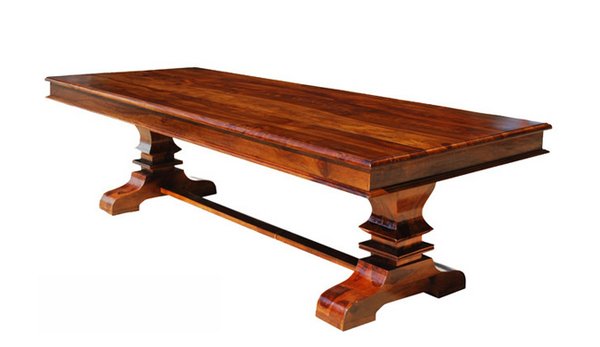 You'll find the large trestle dining table a great fit for your growing family, with plenty of room for everyone come dinner time.
17. Orleans 91.5″ Large Rectangular Dining Table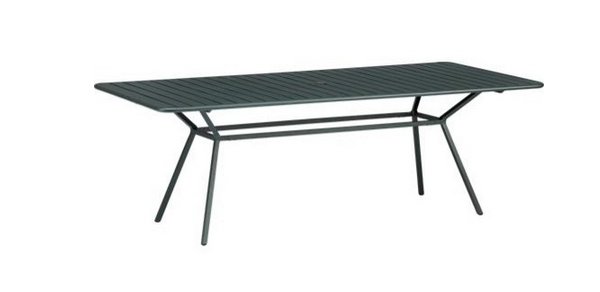 Elegant French Provencal curves nod to streamlined mid-century modern in this gracious and timeless outdoor collection. Rectangular table seats up to 10 for easy alfresco gatherings.
18. Wide Rectangular Dining Table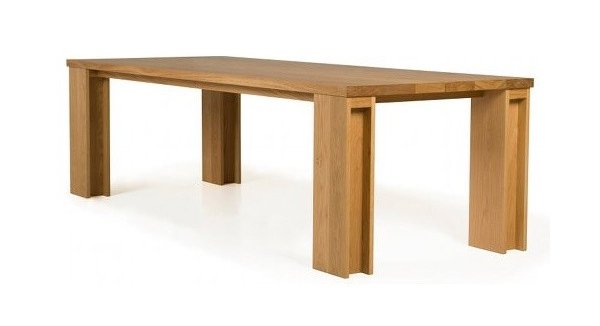 Lavish use of premium solid wood lends luxury to the wide legs as well as the thick table top which features a bevelled central divide.
19. Rectangular Expandable Dining Table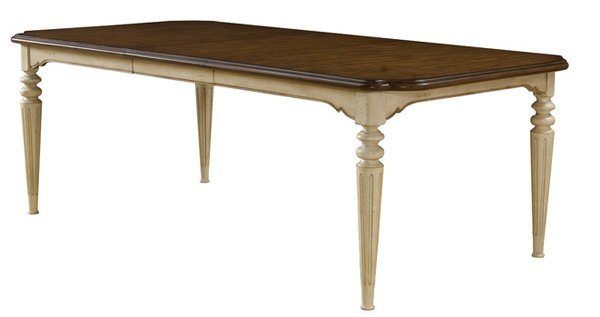 This table combines English Country and French design elements with liveable comfort. This expandable tables features two 18-inch leaves for extra room.
20. Rustic Double X Pedestal Rectangular Dining Room Table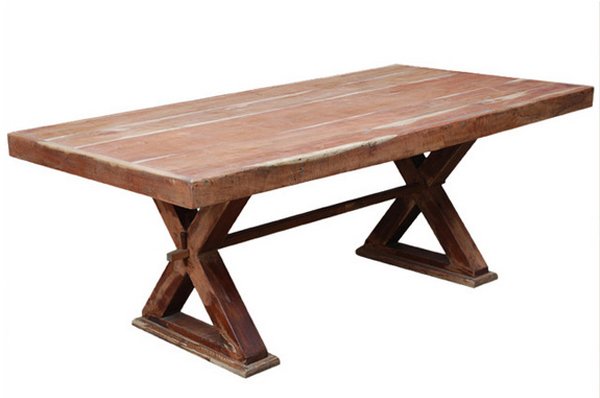 This hand crafted picnic style table has a friendly, contemporary look and lots of leg room. The Double-X pedestal design creates a solid foundation with lots of style. The plank board top keeps things causal and our acacia wood delivers the look a quality.
If you loved the list about the stylish rectangular glass top coffee tables, you might as well love this list about 20 Gorgeous Extra Large Rectangular Dining Tables because they are not only gorgeous, but they are super classy and timeless! More table designs from Home Design Lovers!