25 Bathrooms with Floor-to-Ceiling Glass Windows
Bring more light and brightness to your bathroom with floor to ceiling windows.
We have seen many homes that are surrounded by glass in the different areas especially in the living room. This way, natural light could get into the home and it also makes the home transparent as well. Aside from that, glass windows could allow the homeowner to get a lovely view of the surroundings and it is also advisable to add large windows for areas where there is a panoramic view to maximize such beauty. That is why some houses have picture windows on certain parts just to boast a lovely view. But aside from the living room, bedroom and dining areas, bathrooms can also have large windows or even floor-to-ceiling ones.
I know it does sound unusual to have that in a bathroom especially that these areas need privacy but for some, they prefer to dip in the bath tub with a good view of the outdoor area. And yes, glass windows like this can surely bring more appeal to the private space aside. Although it might look uncomfortable that you could be seen from outdoors, I guess these spaces have shades or drapes too so you can cover up when you need privacy. But bathrooms like this look really very nice and you can see that in the images that we will show you below.
1. Bel Air House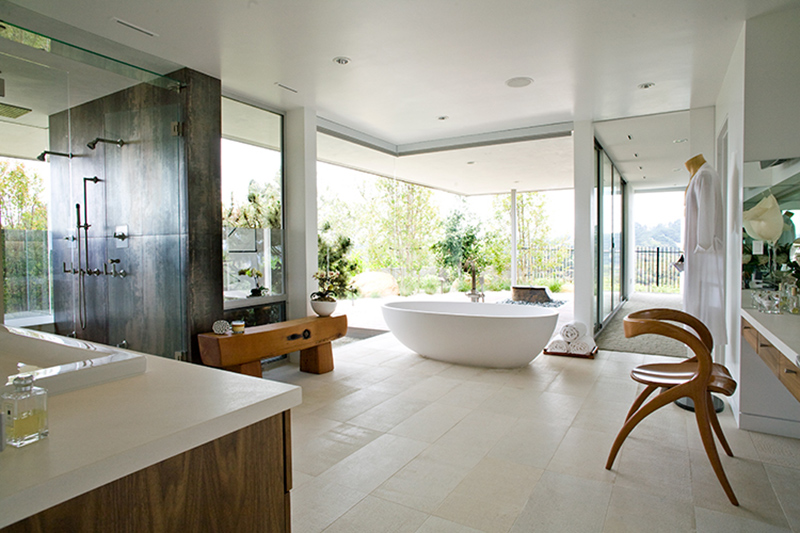 How about this? A bathroom which gives you a good view of the garden. Looks really amazing, right?
2. Bridge House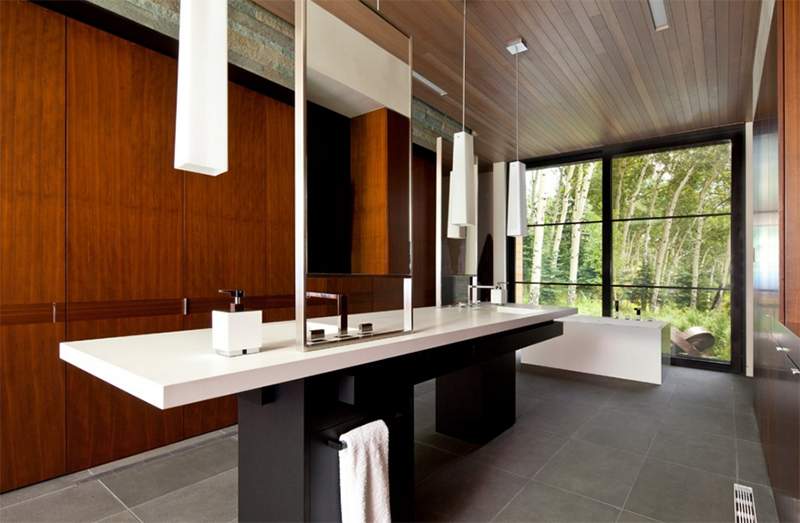 Instead of a plain glass, you can also add some frames on your window just like what they did to this one.
3. Hollywood Hills Transitional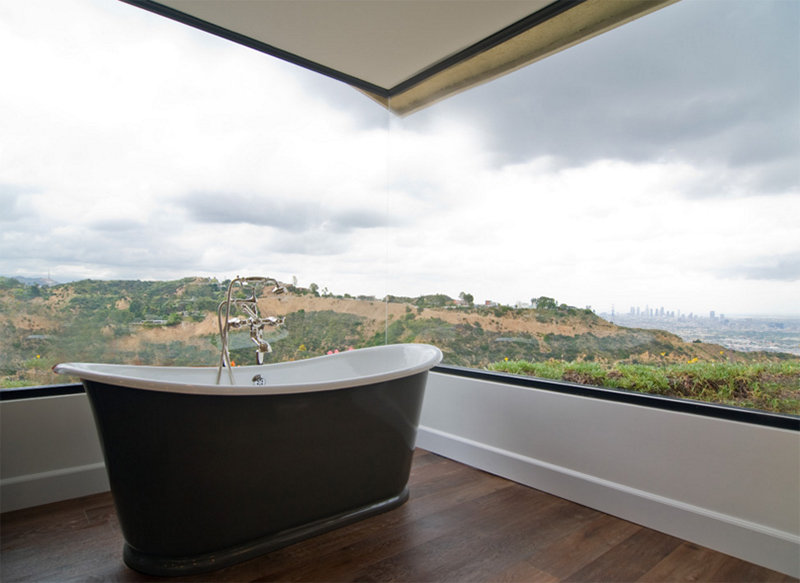 Or you can go totally frameless as well. It would look like you don't have anything on the there but just the view!
4. Hollywood Hills Residence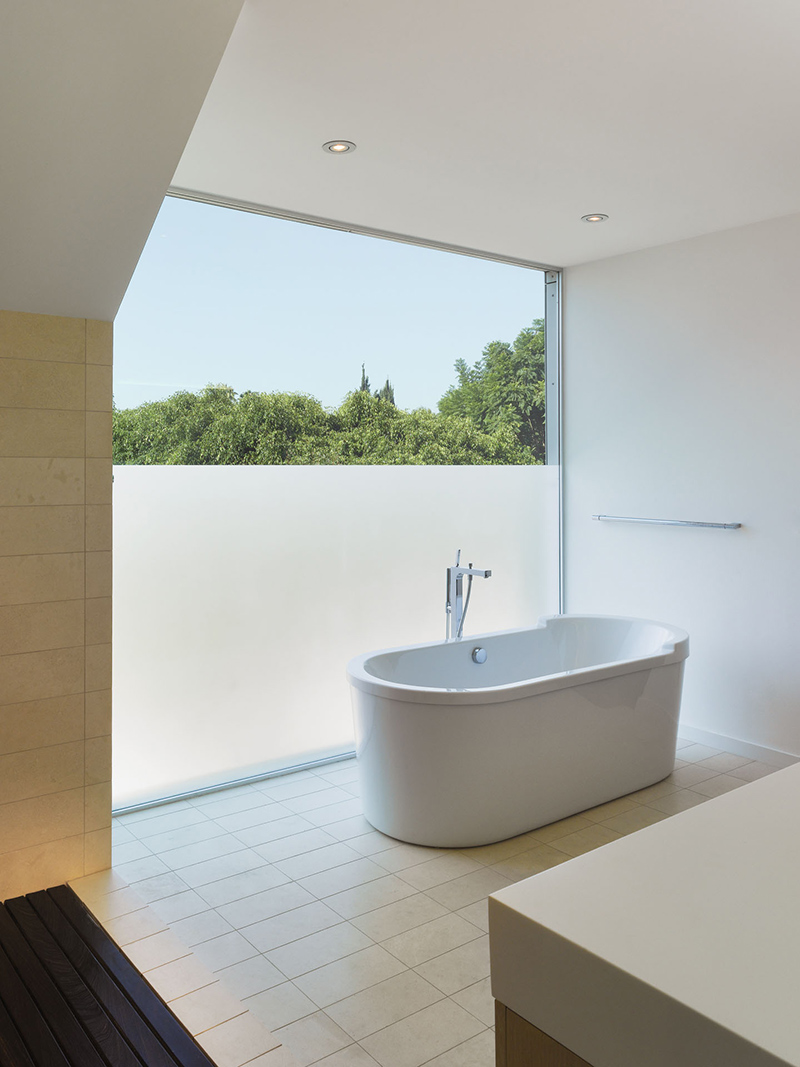 For this one, they added a glass tint on the lower portion of the glass for privacy. Not a bad idea after all!
5. Bader Zimmer
Isn't that a stunning view? It sure is! This one doesn't have drapes or shades. So, I guess you would just dip in the water and let the tub shield your body.
6. Cliff House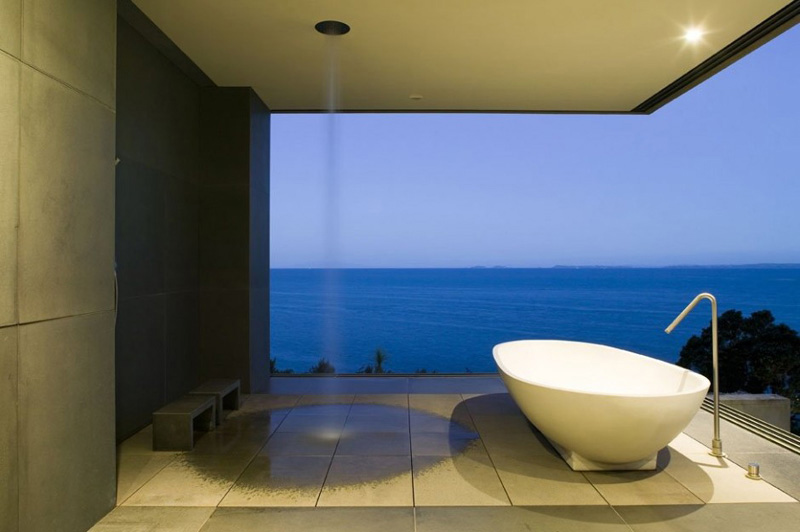 Another bathroom that looks open in its entirety because of using frameless glass. Another thing that I am digging in this space is its shower mounted on the ceiling.
7. Berkshire Home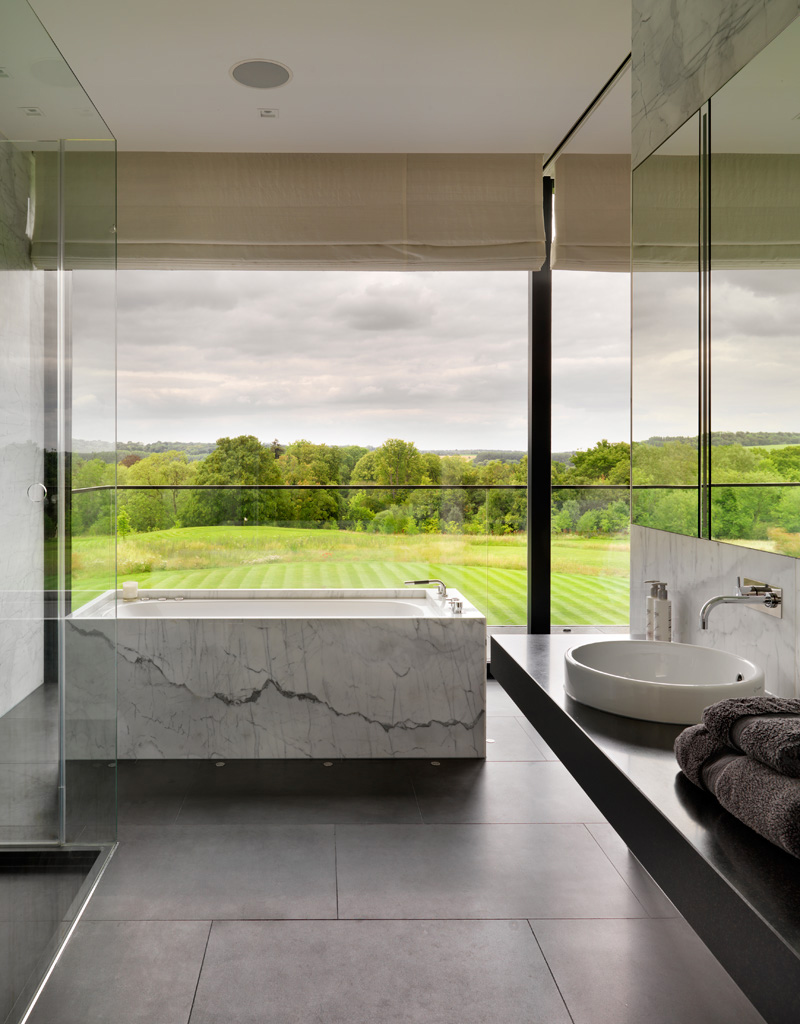 What a lovely view with all those green and freshness! This one has a shade which you can pull down if you want to start your private bath time.
8. Bathroom in Miami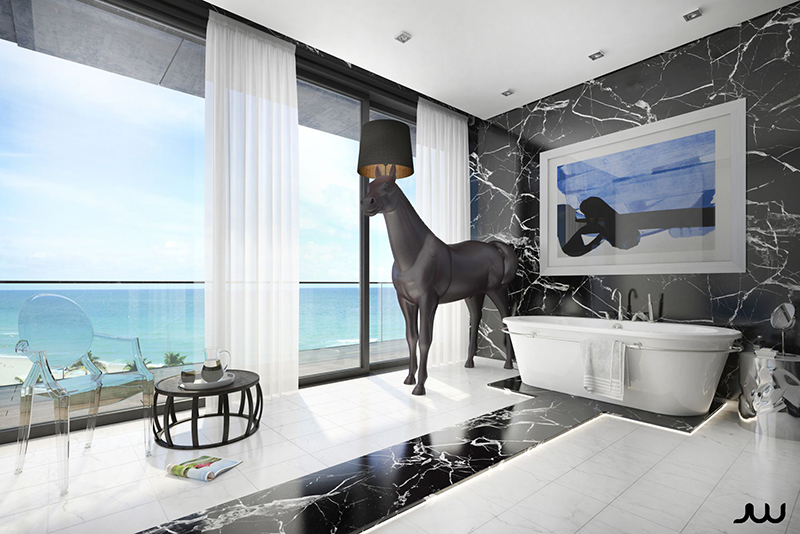 I like the details of this bathroom from the marbled tiles to that horse floor lamp as well as the furniture too. And yes, you can get a good view of the ocean from here.
9. Luke and Ebony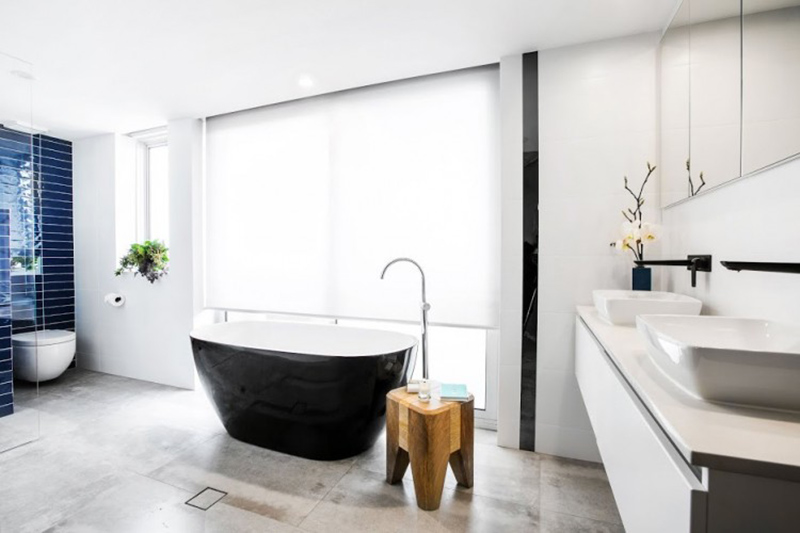 If you want to use the bathroom in private, you can always put the shade down but if you are here to just relax in the water, then you can pull it up while looking at the view.
10. Observation House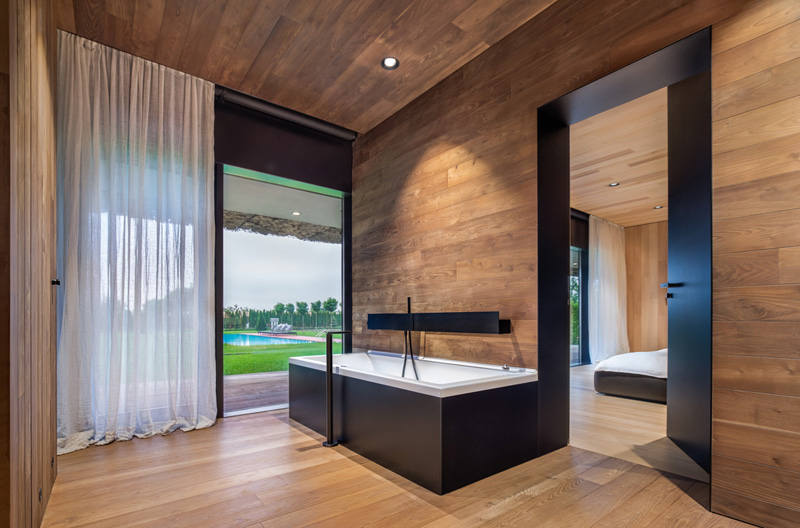 Love the combination of wood and black here. It looks really nice with that added sheen drapes too.
11. Porch House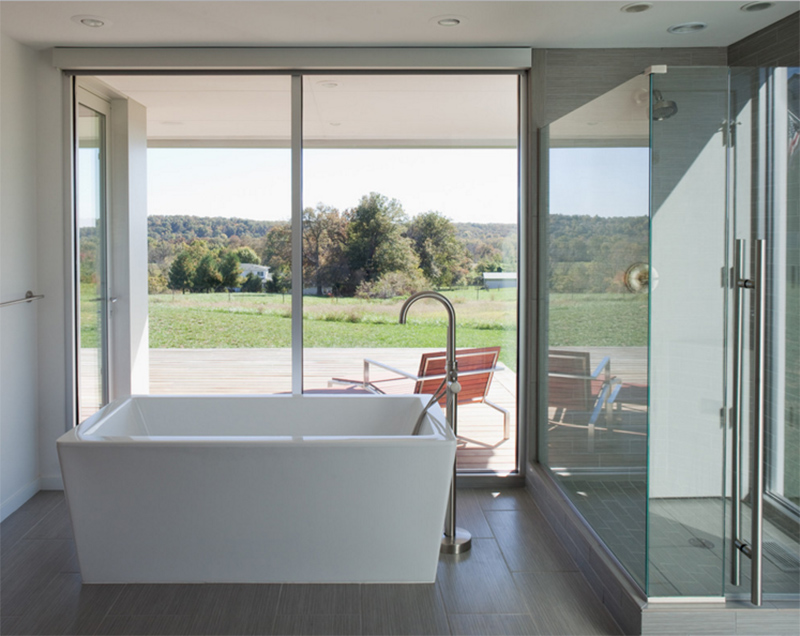 This one is similar to another interior in the list but it is from a different home. This modern bathroom doesn't only have a glass floor to ceiling window but it also has glass materials all around it.
12. Australia 108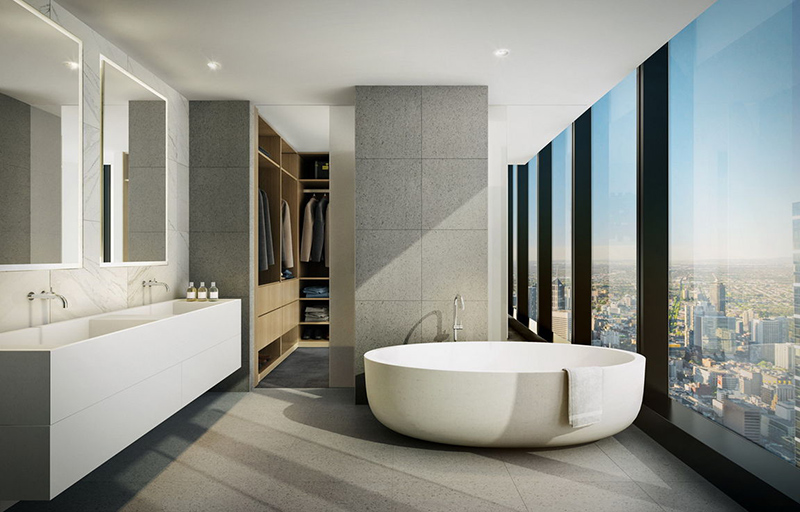 Why don't you spend a private time in your bathroom while looking at the lovely city? And this one has its walk-in wardrobe too.
13. Hollywood Hills Home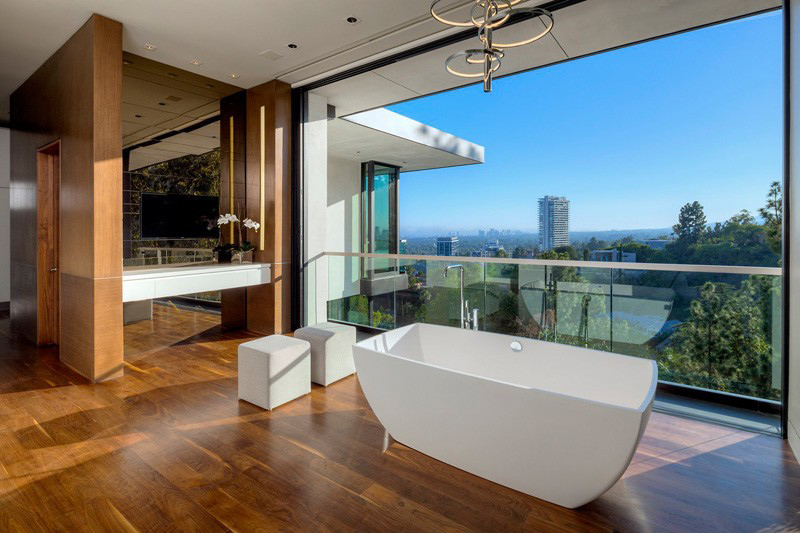 Another bathroom with wooden materials in it from wooden flooring to the walls. The glass window adds some balance into it.
14. Sweeney Lake House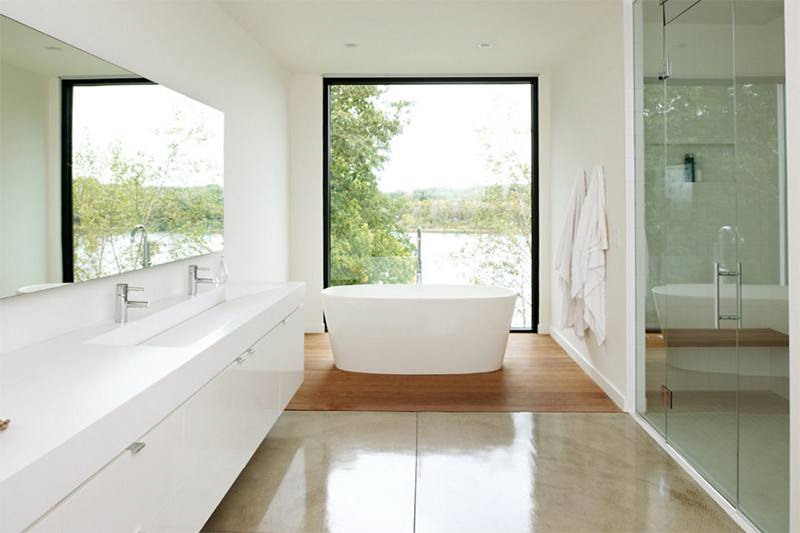 White looks really nice in this bathroom! Aside from that, it has wooden flooring as well as a large window with black frame.
15. Casa Lomas Altas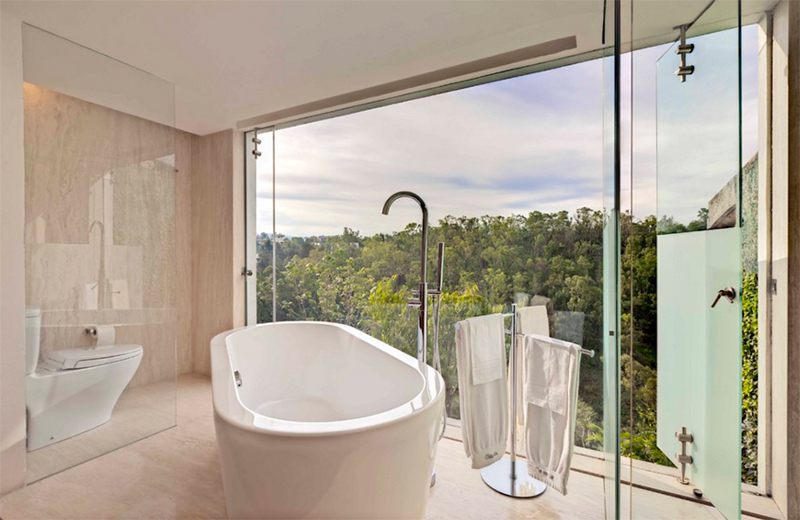 Aside from the glass window, this one also has glass doors and glass partition for the toilet.
16. Amb4 Cam20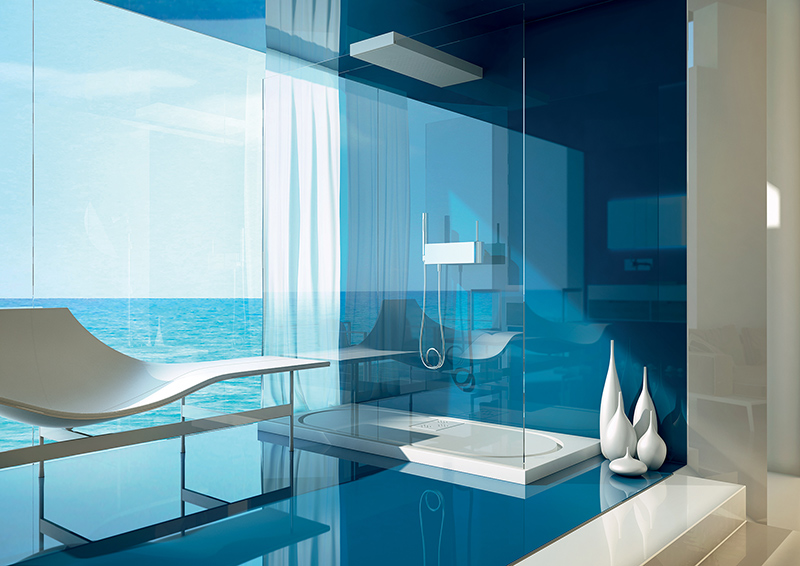 I love all the blue colors seen in here! It is really nice which seems to extend the feel and look of the ocean.
17. Bathroom. A personal work.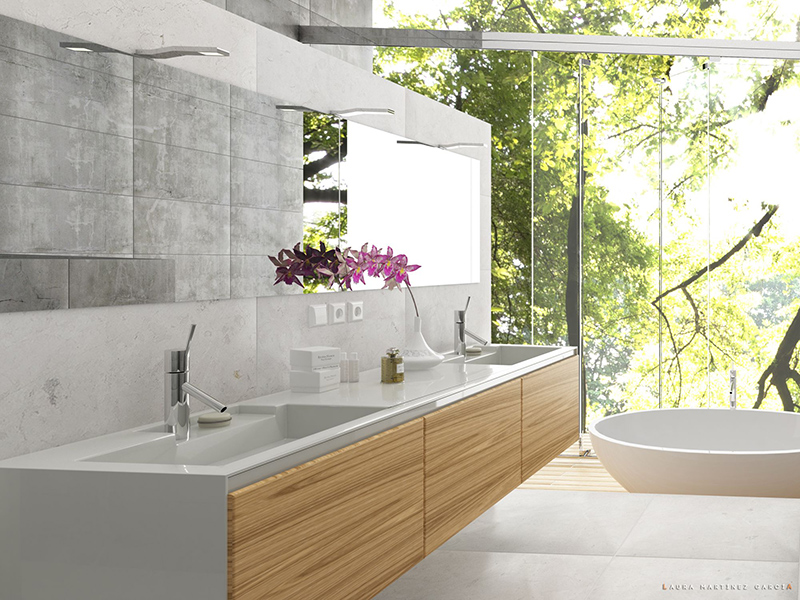 A bathroom on the upper level of the house which makes use of a mix of materials and yes, it has a good view of the garden as well.
18. Birch Residence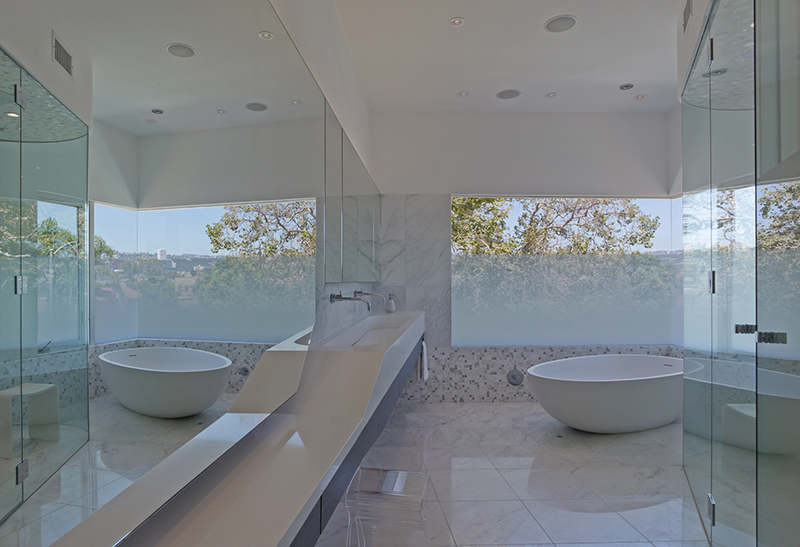 For this one, the lower portion of the window is tinted.
19. River House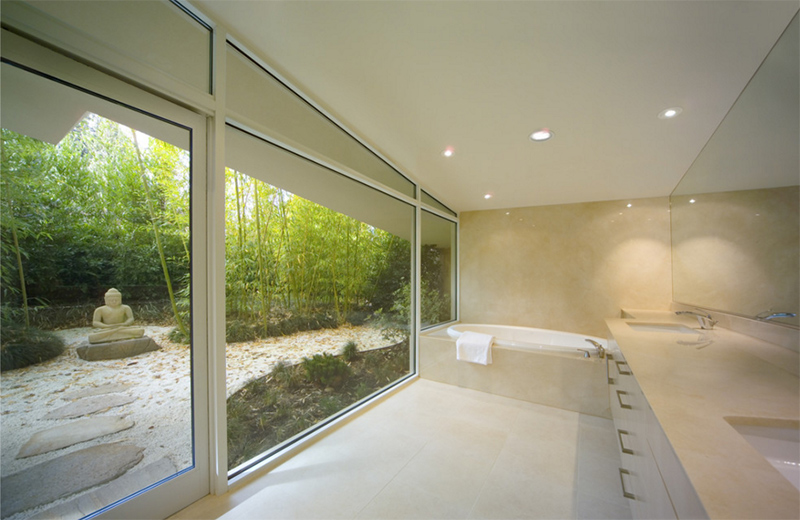 A Zen garden can be viewed from this beige bathroom. You can even access this area too if you want to.
20. Timespace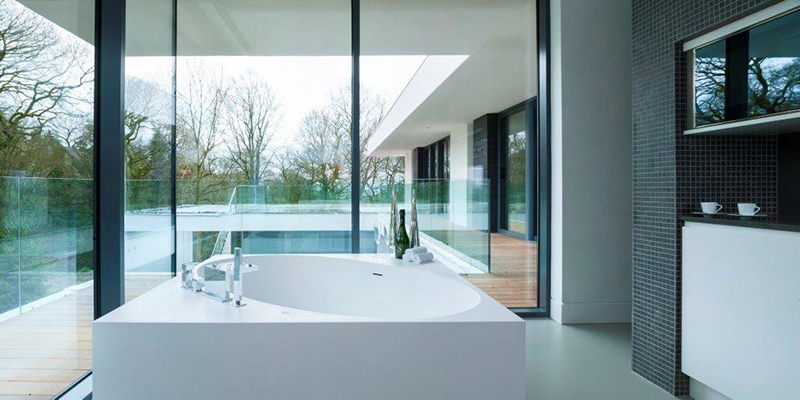 The contrast of colors in the bathroom is very gorgeous and I also like it that you can take a look at the pool area while in here.
21. Moma Design Bathroom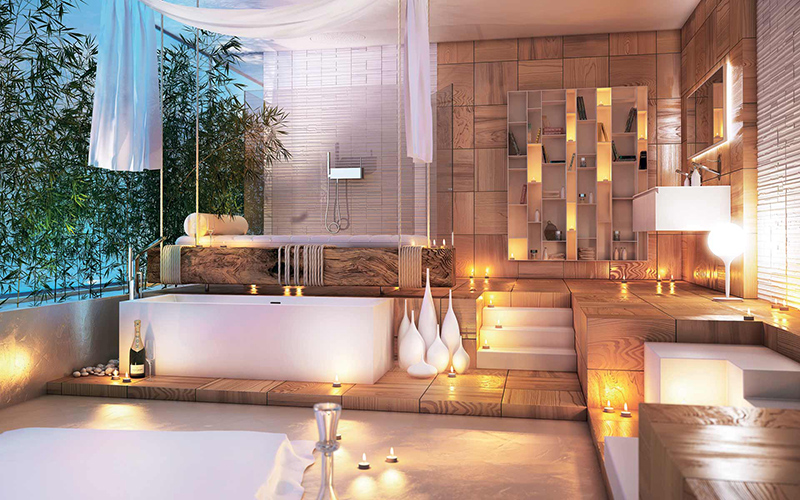 Look at all those candles! It sure brought a lot of drama to the space and it has some lovely wooden features too. To add privacy to the area, bamboo plants were added on the planters near the glass windows.
22. Bathroom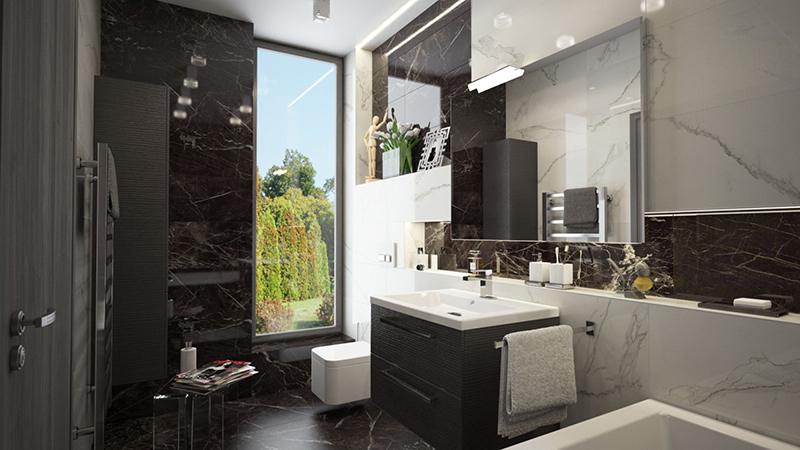 And yes, you can also use smaller yet tall window as well. This way, you don't have to worry so much about privacy when bathing, but only when using the toilet. Lol!
23. Modern Bathroom
The combination of textures from the stone dividers and wood looks really nice. And of course, the glass adds beauty to the space as well.
24. Belvedere Residence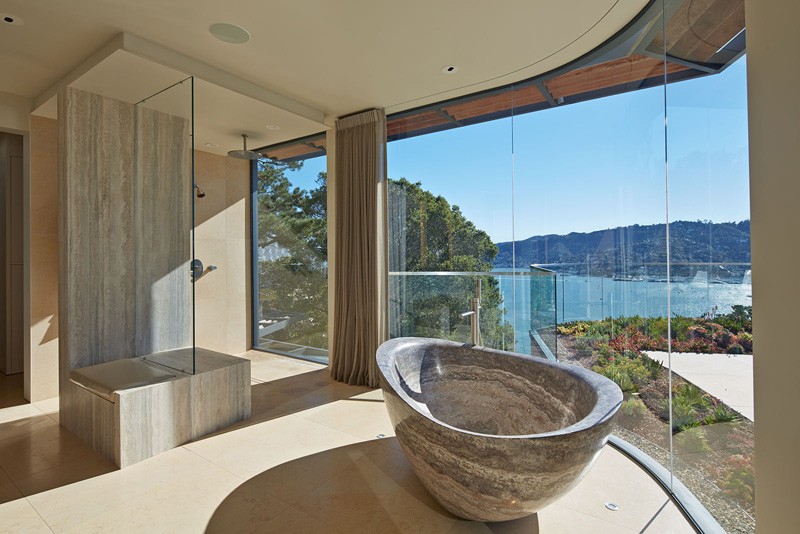 A curved bathroom window! You can see that it has gray drapes here so that you can just close it when needed.
25. Middle Harbour House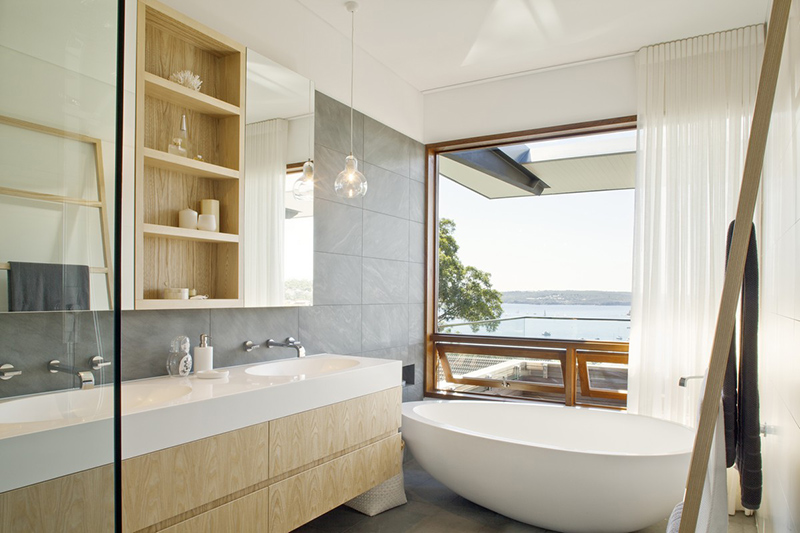 The color of this bathroom is very relaxing and it has ample natural light from the window. Like the other bathrooms, this one has sheen white drapes too.
After seeing the bathrooms, I am sure that you will agree with me that bathrooms with floor to ceiling windows look really great. It can actually add to the home's sophistication and anyone who would see it will be left in awe, but not after realizing that they will be bathing while the world is watching. Lol! But then again, there are ways to get some privacy of course. Using glass windows like the ones above could actually give your bathroom a subtle Zen touch because of the amount of natural light that can get into the space and also, it brings some luxurious touch as well. Do you like bathrooms like this? If you do, can you tell me which of the bathrooms above are your favorites?