15 Ideas on Setting A Bathroom With Victorian Bath Tub
Not all bathrooms have bath tubs but those that have, surely stand out from those that have merely showers in it. But of course, we are not saying that minus the bath tub, a bathroom is boring and not functional. It actually depends on the need and budget of the homeowner. Even the space and shape of the bathroom has to be considered too. There are different types of bath tubs. Modern ones are simpler with sleek designs in straight or curvy lines. Traditional ones have various looks but most of them have claw feet or are of slipper shaped. That is how Victorian bath tubs look like.
That is what we will be showcasing today. We are referring to the Victorian bath tubs. Instead of just featuring the bath tubs alone, we looked for bathroom set-ups that have these kinds of bath tubs in them. This way, you will be given ideas on how you can decorate and design a bathroom highlighting your bath tub. We have gathered 15 bathroom interiors and all of them are shown below:
Luxurious Bathroom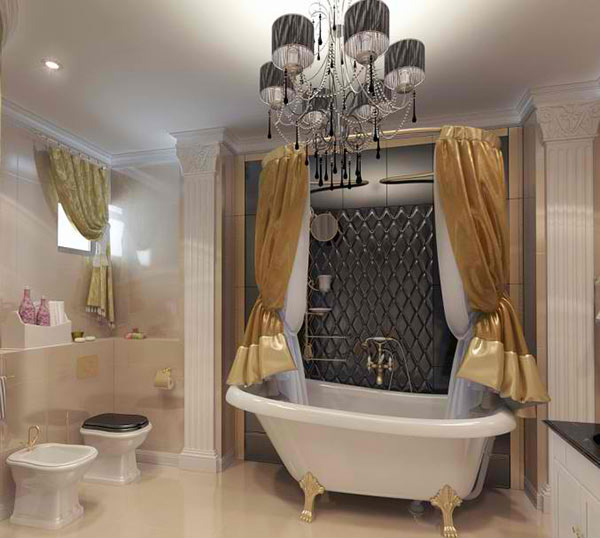 Anyone will fall in love with this bathroom because aside from the Victorian bath tub, the colors in it depict luxury as well as romance. That chandelier added a bunch of drama!
Bathroom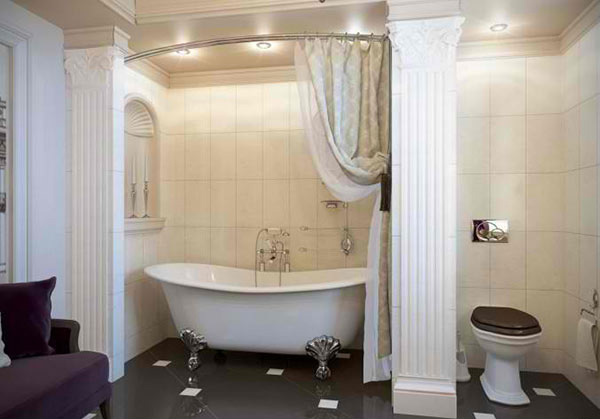 We love the silver legs of this bath tub as well as the details in it. Notice that this bathroom is just simple but the entire space looks sophistical which is also brought by the pillars that frame the bath tub.
Master Ensuite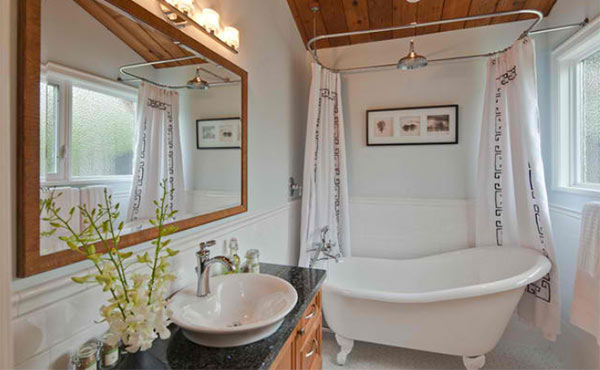 A small bathroom can still contain a bath tub like this and could still mean sophistication too!
Captiva Beach Cottage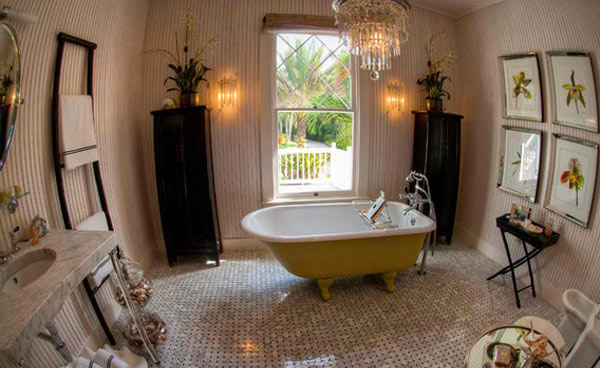 Not all bath tubs are white. As you can see, this one is yellow ochre and without much effort, it could immediately get the eyes of the guests!
Lake Toxaway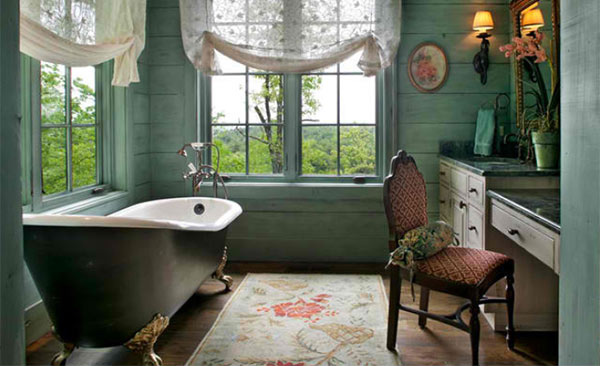 A black bath tub with gold legs- what can be lovelier than that? Take note also of the Roman shades that were custom made from a Duralee fabric, hand-woven in India.
Bathroom with Accent Wall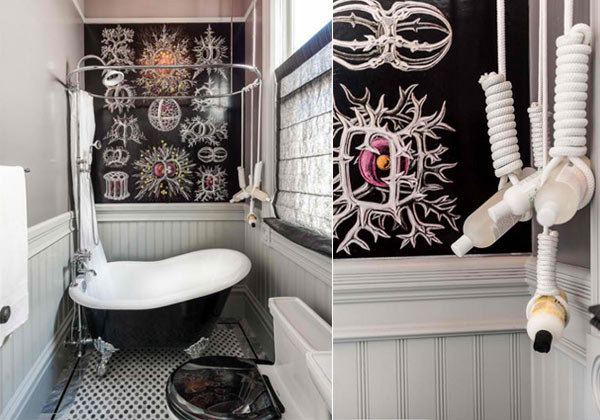 Another small bathroom that has a black bath tub with silver legs. But what makes this unique is the wall in it that has artistic design. Even the shampoo holder is very creative too pictured on the right side.
Lindsay Creates a Brand New Victorian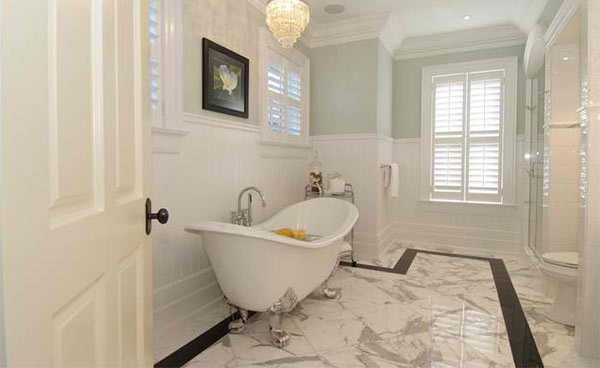 The wainscoting of the bathroom is Poplar wood. It was custom machined to authentically match the Victorian period. Of course, a Victorian bath tub is the best choice for it!
Historic Master Bath Remodel (West Chester, PA)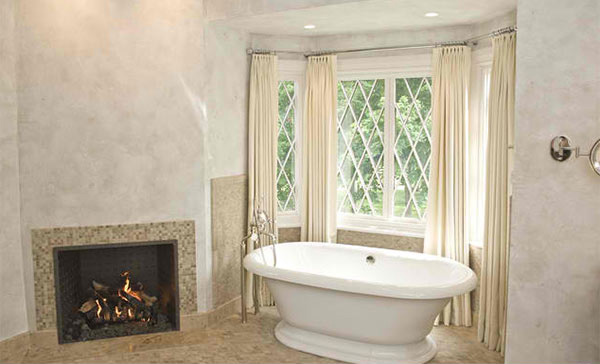 Placing the tub near the window will make bath time more relaxing as you will seemingly bath under the sunlight!
Rimrock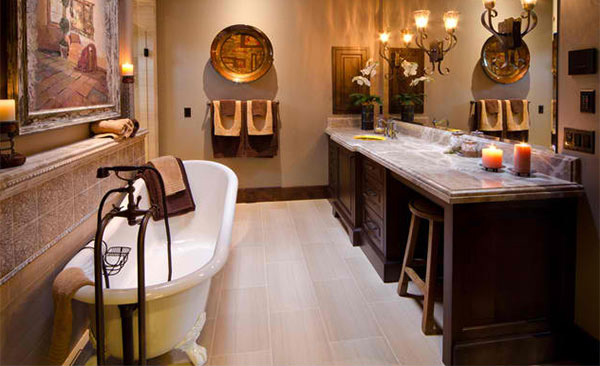 The Sunrise Specialty Plumbing "Slipper" Tub is the star of this lovely traditional bathroom.
Chrys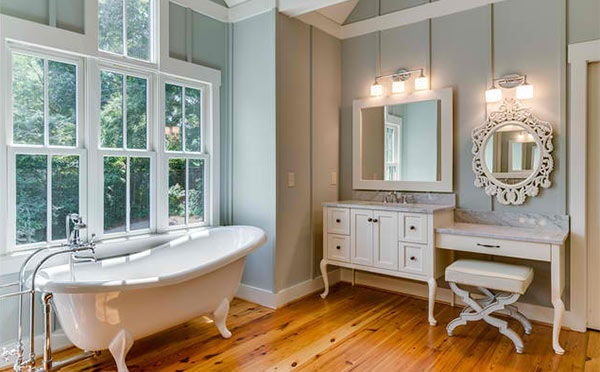 We love this bathroom! White furniture and wood when combined results into a stunning space like this one!
Bathroom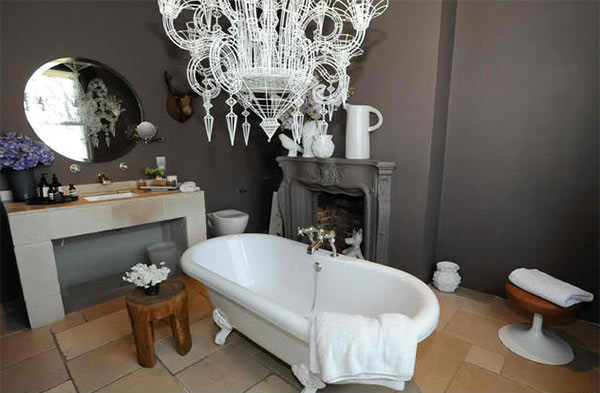 Above the claw foot soaking tub is a neo-baroque chandelier that ups the glam factor in the bath.
Sunset Gardens Residence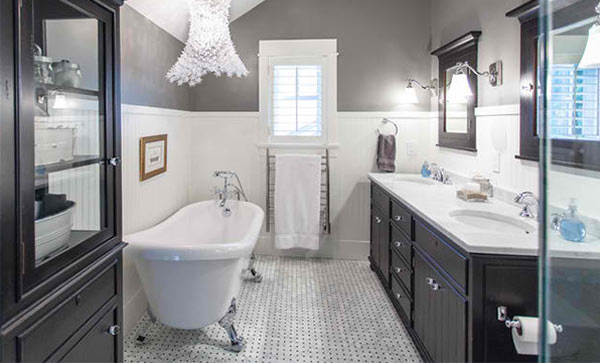 Black and white is the motif of this bathroom that has a Victorian bath tub. The ceiling light is stunning!
Royale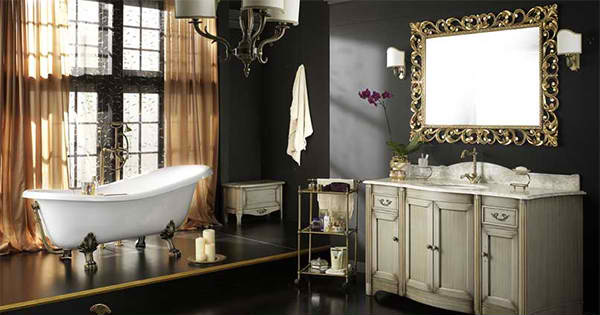 We'd say wow to this bathroom! Anyone who gets inside it will hesitate to step on its black ceramic tile flooring! The white bath tub looked good in this black bathroom.
Master Bath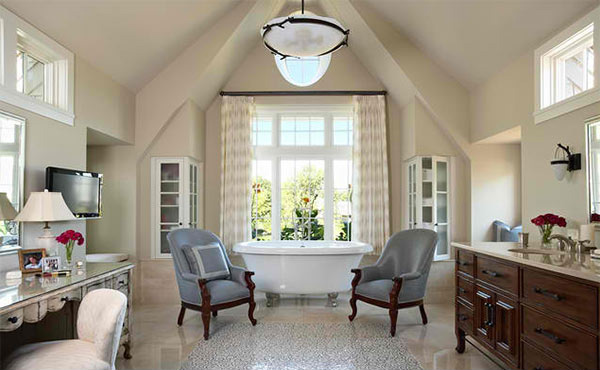 A master bathroom wherein the bath tub is placed near the window. Two seats are even added just near it.
Children`s Bathroom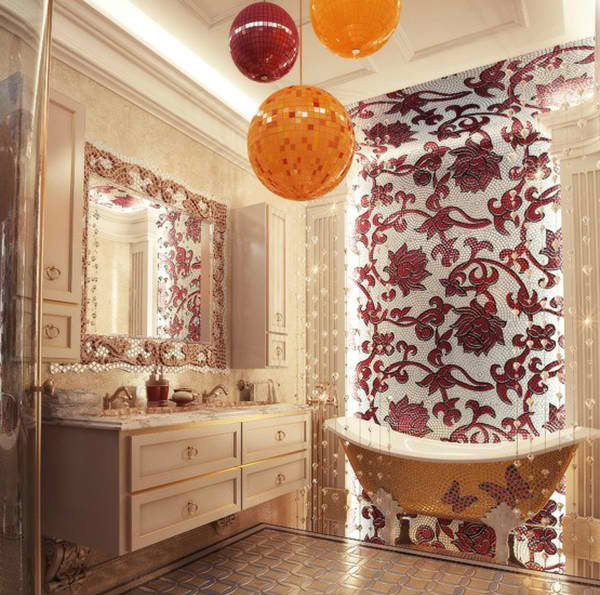 Elegance and sophistication is reflected in this bathroom with a stunning mosaic tiled wall in roses and thorns.
How did you find the bathrooms with Victorian bath tubs? Each bathroom has its own setting and set-up. But you have observed that whatever the style of the interior is, the space can be enhanced by the Victorian bath tub added into it. Of course, these aren't just decorations for the bathrooms but these are functional pieces that are used for bathing as well as relaxing. It can give a different level of comfort to anyone who uses it! You can also take a look at bathrooms with wooden bath tubs that exudes a natural appeal.